Book a Free Strategy Session
Our Students have a
improvement in Acceptance Rates
Get started with Free School Selection Assistance
Get started with Free School Selection Assistance
Get Mentored By
The World's Best Consulting Company
For Business Degrees
Masters in
Management
Masters in
Finance
Masters in
Business Analytics
MBA


Specialized
Masters
Success rate since the last 7 years
Applicants placed in top schools
Top Schools we have helped Applicants get into
Here is a Snapshot of our Success Run
The best part was the utmost attention and quick replies. I would gladly recommend MiM-Essay to others who stand confused at the start of their study-abroad journey because of the personalized attention that I received along with the utterly helpful resources!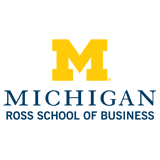 The overall experience with MiM-Essay was absolutely fantastic. What has made me a fan of MiM-Essay is that I could get in touch with Rohit with almost any doubt and he would reply within hours. So, for all the applicants out there, if you have any queries with your study abroad journey, take their free 20 minutes call and I can assure you that they will do the absolute best to put the best application forward. Moreover, they will be honest with you. So if you want an honest guide to the entire application process, these guys are your best bet.
I would recommend MiM-Essay to anyone who's looking to apply to a top business school. They won't just help you in drafting the perfect winning essays but will also help you choose the right schools to target. The consultants are graduated from top business schools themselves, so they know what those business schools are looking for and are pretty effective in their work.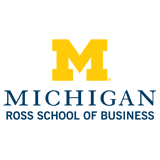 I liked that the assigned representative is willing to make the extra mile for your essay. I liked that it wasn't a standardized product that just formulates your experiences but a continuous experience which really helps you reveal your true self in your essay. Without them i wouldn't have been able to get accepted into my first choice.
Admits from both HEC & ESCP :D…. to those contemplating whether to try their services or not….don't think.. Just take them … I couldn't think of any other service better than theirs'… Be is essay .. LOR .. Or interview .. They are the best in all… Not just for MIM essay they are commendable with MBA essay as well.
The MiM-Essay team can significantly improve your essays and increase your chances of getting into your target programs. For people with a non-business background, the MiM-Essay team is good at highlighting the relevant information within your experiences, and making the stories resonate with audiences. An admit from HEC just proves the worth of their services 🙂
Taking the essay and interview pack was one of the best decisions I made during the journey, not only is their profound knowledge about business schools very helpful but also their constant support will keep you motivated. I am very happy with the service they propose. I truly believe it gave me a strong competitive advantage and helped me present a polished image of myself in front of the LBS panel, ultimately getting me an admit.
I would say, do not think twice about it and GO for it. It is a worthwhile investment and will go a long way in helping you secure a place at your dream college. I not only got into my target colleges- HEC & ESSEC but even won a 20,000 euro scholarship!
They know what they do and they are 100% effective. I wanted to get into LSE and Duke, & with their assistance in all the phase of the admission process, we succeeded! To everyone who is wondering if these services are useful, I can firmly say that I probably couldn't have succeeded without them.

It was a great experience working with MiM-Essay team, they helped me crack into LBS my first priority, I did not even need to think of my second-priority or whatsoever. If MiM-Essay team diagnosed you, and then, ensured that you have a high level of possibility of achieving your aims, they definitely can help you prepare for the applications perfectly.
Mim-Essay helped me write my story in a way that was compelling and distinct. Through brainstorming, attentive listening, patience and hard work, the Mim-essay staff helped me find what made me unique and competitive in a large pool of applicants. In addition, the limitless edits made the essays and the resume engaging and appealing enough to stand out during the application.
Right from the very beginning, I received a lot of quality attention, which not only enabled me to optimally prepare my application package, but also to remain confident throughout this sometimes-turbulent process. MiM team helped me with not only application documents, but also choosing the best programs given my goals and I found its advise to be invaluable. MiM team did not provide cookie cutter advice that would be applicable to all candidates.
Right from my first conversation, I knew MIM-Essay is going to the apt mentor which would help me get into one of my target schools. In short, I'll be studying at one of the best B-schools and MIM-Essay has a lot to do with it. They paid attention to the minutest of the details and made sure that every element of the application is a 10/10.
Professional, personalized, understanding are some of the immediately visible traits that you notice about their service. They know we are worried. They know we want to do our best. So, they do everything possible to make the best happen without us getting too worried. The most value that MiM-essay adds is that they believe in experience-based answers and moreover highlight the learning in each experience. I think their ability to modify every essay as per your personality, your thoughts and your inclinations makes them extremely good at what they do.
I approached MiM essays after I got 3 rejects. I was really depressed about admissions and wanted a way to get an admit to at least one of the best schools. The approach used to help me was brilliant right from the start. The question guide I had gotten for LBS interview included almost all the questions I was asked in the actual interview. I've realised that such fine tuning of application is the magic to success. I got admits to both the colleges (LBS and LSE). I have already recommended MiM essays to at least 10 people. MiM Essays is THE RIGHT place for any MiM aspirant to be in.
MiM-Essay puts in its best efforts to understand the profile of the candidate in-depth. Another amazing service that is offered by the team is multiple edits till you get the best. NO LIMIT ON EDITS. THEY MAKE SURE TO CREATE BEST PROFILE!! Edits are done to back up the points with convincing background stories. They focus on this aspect the most to chalk out the best draft.
The most appealing aspect of MiM-Essay is the incredibly user-friendly and systematic strategy they've developed for dealing with the entire application process. It was like going through a course/training on how to deal with this journey by going through the numerous videos, samples, and interview prep that Abhyank had put up. I find it fascinating that, while the entire staff is there to support you, they do not spoon-feed you essays and instead challenge you to give it your all. From the beginning of this trip until the very end, when I received my admittance, I've noticed a significant change in myself, and MiM Essay's coaching has helped me acquire tremendous clarity.
MiM-Essay is worth every penny. My consultant was a true partner and was available whenever necessary; it was a seamless process despite our 6 hour time difference. I would not hesitate to give my full recommendation to anyone applying to a masters degree in business; I question whether I would have been accepted to so many world-renowned programs had it not been for my consultant and the MiM-Essay team.
Even though I decided to apply in the last days of submission, my consultant was available for my questions all the time and the answers were always helpful. He knows really well which parts you should highlight and which ones to get rid of. I believe I wouldn't get accepted without MiM-essay help. Even if you think you wrote your application really well. I am sure there is always something to improve that MiM-essay will notice.
With a score of just 640 in GMAT and still getting into these prestigious colleges explains how much value MIM Essay added to my application. With MiM-Essay, admissions to one of your dream colleges is guaranteed. It is the right place to approach since all the counselors have gone through the application process and have knowledge about the process to give inputs.
Sometimes you can get caught up in fantasy and other consultants may even promise something they can't deliver but MiM Essay team helped me align the right school with my goals. They took the time out to understand my motivations and experiences and helped me build a profile that was true to myself. It is easy in some ways to just memorize interview answers but in a stressful situation that's a risk which is why I really appreciated all the notes and mock interview sessions MiM-Essay gave me. With lakhs of students applying to the best programs, you must find a way to set yourself apart and MiM-Essay can help you find that
Read 1000+ More Reviews
We have
3X
higher admits in the
Top 10 Schools
as compared to any other consulting company.
Our All-In-One Service is designed to help you create an application that differentiates you from 200,000+ Applicants
Our All in One service is our most popular service and has a Record-Breaking Success rate of 97%.
Here's a glimpse of it.
How Are
We Different?
In the cookie-cutter market of education consultants, how are we different? Here's the answer.
We have mentored applicants across 39 Nationalities

Applicants across the globe have trusted us with their applications. If you are wondering how we can help you too, schedule a free call with us. Scheduling a call does not come up with an obligation to take up our service.
70% of your selection chances depends upon 4 Elements of your Profile
We analyzed 50,000+ applicant profiles to crack the code of how Business schools actually analyze applications.
Find out if your profile is ready for top schools by taking our profile evaluation.
Explore Top Schools Across Degrees
Masters in
Management
Masters in
Finance
Masters in
Business Analytics
MBA


MEM
We Offer an Insurance on your Investment
Your satisfaction is our priority. Our refund policy ensures that your investment is protected and you get consulting services of the highest quality.
Click to read our refund policy.