Australian National University MBA Review
ANU MBA Introduction
Course Duration

18 Months

Course Fee

$46,680

Salary

$78,000

Intake

1
The ANU MBA program offers ambitious professionals an exceptional opportunity to advance their careers and make a lasting impact in the business world. With a distinguished faculty, rigorous curriculum, and a vibrant learning community, our program provides a transformative educational experience that equips you with the skills, knowledge, and networks necessary to thrive in today's rapidly evolving business landscape.
Whether your goals involve leading global organizations, driving innovation, or shaping sustainable business practices, the ANU MBA program is the perfect platform to unlock your true potential. Join us today and embark on a transformative journey towards success with the ANU MBA program.
ANU MBA Class Profile
The ANU MBA class profile attracts a diverse group of students with a variety of professional backgrounds and experiences. On average, students in the program have around 5 years of work experience and are around 29 years old.
Finally, the program values leadership potential and seeks to attract candidates who have demonstrated leadership skills or have the potential to do so in the future. Students in the program are encouraged to actively engage with each other and with the wider business community, and to take on leadership roles within the program and beyond.
Average Age

29

Average GPA

2.8

GMAT

600+

Average Work Ex

5

Class Size

20-50
ANU MBA Acceptance Rate
If you are considering pursuing an MBA from the Australian National University (ANU), it's essential to understand the acceptance rate. The acceptance rate is the percentage of applicants admitted to a particular program, and it can provide valuable insight into the level of competition and the program's prestige.
As of 2023, the acceptance rate for the ANU MBA program is estimated to be around 12.4% percent for Indian students, depending on the year and the number of applicants. This means that the program is highly selective, and only a small percentage of applicants are admitted.
Acceptance Rate: 12.4%
Program and Curriculum ANU MBA
The objective of the extensive syllabus is to provide participants with the necessary tools and resources to make informed decisions and develop effective solutions to their organizations' challenges.
Through this ANU MBA course duration, participants will be able to develop effective strategies and manage their organizations' complex situations. They will also be able to make ethical decisions and develop effective relationships with their stakeholders.
ANU MBA curriculum comprises 72 units out of which some are:
Core Courses at ANU MBA (Year 1)
Organizational Behavior - Understanding how people behave in organizations and how to manage them effectively.
Strategic Management - Developing and implementing strategies to achieve an organization's goals and objectives.
Leading People and Change - Developing leadership skills to manage and motivate people during times of change.
Marketing for Leaders - Understanding the fundamentals of marketing and how to create effective marketing strategies for a business.
Core Courses at ANU MBA (Year 2)
Finance for Business - Learning the principles of finance and how to make informed financial decisions for a business.
Financial Reporting and Analysis - Learning how to interpret financial statements and use financial analysis to make informed business decisions.
Evidence-Based Decision-Making and Practice in Organizations Capstone - Applying evidence-based management principles and practices to real-world organizational challenges.
Clubs and Associations at ANU MBA
Effective Altruism: A society for students who want to make a positive impact on the world through evidence-based charity and ethical decision-making.
Esports: A club for gamers who want to compete, socialize and share their love of video games with like-minded individuals.
Music Society: A group for musicians who want to perform, practice and collaborate with other musicians from a variety of backgrounds.
Psychology Society: A society for psychology students and enthusiasts to explore the field, network, and engage in psychology-related activities and events.
Za Kabuki Club: A society dedicated to promoting and performing Japanese Kabuki theater, providing opportunities for students to learn about and experience traditional Japanese culture.
Extra Activities at ANU MBA
ANU Korean Pop Culture Club Karaoke Night: This activity allows students to explore and appreciate Korean pop culture through singing and socializing with like-minded individuals.
Kitchen Garden program: This program provides an opportunity for students to learn about sustainable agriculture, healthy eating habits, and community engagement through hands-on gardening and cooking experiences.
ANU Thrive: ANU Thrive is an initiative that provides students with tools and resources to enhance their physical, mental, and emotional well-being, with activities such as mindfulness workshops, exercise classes, and stress management seminars.
Scholarships for ANU MBA
The Bhati Family India Travel Grant: A scholarship offered by ANU that supports Indian students who are enrolled in an undergraduate or postgraduate coursework program at ANU to undertake a short-term program or research project in India. The grant provides funding for travel and living expenses related to the project, and aims to foster cross-cultural understanding and collaboration between Australia and India.
ANU College of Business & Economics Postgraduate Merit Scholarship: Provides merit-based financial support to students pursuing a postgraduate degree in business and economics at ANU.
ANU College of Business & Economics South East Asia Merit Scholarship: Provides financial support to high-achieving students from Southeast Asia pursuing a degree in business and economics at ANU.
Fulbright Scholarships: Provides funding to Indian students and scholars to pursue graduate-level study or conduct research in the United States.
John Monash Scholarships: Provides funding to high-achieving Australian students to pursue graduate-level study or conduct research internationally, including in India.
Eligibility and Requirements for Getting into ANU MBA
To be eligible for the ANU MBA eligibility and requirements, applicants must have a bachelor's degree or equivalent qualification from a recognized institution. The program does not specify a minimum GPA requirement, but a strong academic track record is generally expected. In addition to academic qualifications, applicants must also have at least two years of full-time work experience, although the program typically attracts candidates with an average of 5 years of work experience.
Overall, the ANU MBA program seeks to attract a diverse and talented group of students who have demonstrated leadership potential and are committed to making a positive impact in their respective fields.
Eligibility
The minimum academic requirement for the ANU MBA program is a degree from an Australian university with a minimum of 5.0/7.0 or higher GPA or an international equivalent to it.
GMAT score of 600 or higher
The minimum work experience requirement for the program is five years. This includes at least three years of management experience.
English language Test scorecard. IELTS– 6.5 or more and TOEFL– An overall score of 80, with a minimum of 20 in Reading and Writing and 18 in Speaking and Listening. PTE Academic– Overall score- 64, a minimum score of 55 in each of the communicative skills.
Documents required
Most recent academic transcript
Proof of work experience
CV
Statement of Purpose
GMAT score card
Language Test scorecard
2 Letters of Recommendation
If your application is successful and you are offered a place at ANU, you must provide a copy of an official ID (birth certificate, citizenship documents, passport).
GPA needed for ANU MBA
When applying for the ANU MBA program, one of the requirements is a minimum GPA of 5.0/7.0 or higher. However, this is just a minimum requirement and having a higher GPA can improve your chances of getting accepted into the program. According to ANU's website, the average GPA of their MBA students is around 6.0/7.0, so it's recommended to aim for a GPA higher than the minimum requirement to increase your chances of being accepted.
GMAT needed for ANU MBA
Another requirement for the ANU MBA GMAT score of 600 or higher. Similar to the GPA requirement, having a higher GMAT score can increase your chances of getting accepted into the program. According to ANU's website, the average GMAT score of their MBA students is around 670, so it's recommended to aim for a score higher than the minimum requirement to improve your chances of being accepted.
GRE needed for ANU MBA
Unlike some other MBA programs, ANU only accepts GMAT scores for their MBA program and does not accept GRE scores. Therefore, if you're considering applying to ANU's MBA program, you will need to take the GMAT to meet the admissions requirements.
Average Work Experience needed for ANU MBA
To be eligible for the ANU MBA program, applicants must have at least five years of work experience, including at least three years of management experience. This requirement is in place to ensure that students in the program have the necessary experience to benefit from the curriculum and contribute to classroom discussions. According to ANU's website, the average work experience of their MBA students is around 10 years, so having more than the minimum requirement can increase your chances of being accepted.
Is IELTS needed for ANU MBA
Yes, international applicants whose first language is not English are required to submit an English language test scorecard to be eligible for the ANU MBA program. The accepted tests include IELTS, TOEFL, and PTE Academic, and the minimum scores needed are IELTS – 6.5 or more, TOEFL – an overall score of 80, with a minimum of 20 in Reading and Writing and 18 in Speaking and Listening, and PTE Academic – overall score of 64, with a minimum score of 55 in each of the communicative skills.
ANU MBA Deadlines
If you are planning to apply for the ANU MBA program, it is important to keep track of the application of ANU MBA deadlines to ensure you have enough time to submit your application and supporting documents. In this section, we will provide you with the key deadlines to keep in mind when applying for the ANU MBA program.
ANU MBA Admission Process
Meet the minimum requirements: Ensure that you meet the minimum academic and work experience requirements for the program.
Application: Submit your application online through the ANU website, providing all the necessary information and documentation.
GMAT/GRE score: Submit your GMAT or GRE score, which is required for admission to the ANU MBA program.
English language proficiency: Provide evidence of your proficiency in English by submitting your IELTS, TOEFL or PTE Academic score.
Interview: Shortlisted applicants will be invited for an interview, which can be conducted in-person or online.
Offer letter: Successful applicants will receive an offer letter, which will detail the terms and conditions of admission.
Acceptance: If you wish to accept the offer, you must confirm your acceptance by the deadline specified in the offer letter.
Visa: If you are an international student, you will need to apply for a student visa to study in Australia.
When do the admissions start?
There are only two opportunities to receive an offer for the MBA. Applications made outside of these dates will not be considered for study in 2023.
| | |
| --- | --- |
| Round | Deadline |
| Round 1 | 30 June |
| Round 2 | 30 October |
When will I hear from the university after I submit my application?
After submitting your application for the ANU MBA program, you will receive an email acknowledging receipt of your application within 48 hours. The next step in the process is the assessment of your application by the admissions committee, which typically takes between two to four weeks.
If your application is successful, you will receive an offer letter via email, which will include the conditions of your offer, such as acceptance deadline, payment of deposit, and other requirements. If your application is unsuccessful, you will receive a notification via email. However, the ANU MBA program also provides feedback to unsuccessful applicants to help them improve their applications in the future.
Overall, the entire process of hearing back from the university after submitting your application can take up to 4-6 weeks.
ANU MBA Employment / Placement
One of the most important factors to consider when choosing a business school is its placement rate and the average starting salary of its graduates. After investing time, money, and effort into an MBA program, students want to see a positive return on their investment. We will take a closer look at the employment and placement opportunities for ANU MBA graduates.
ANU MBA Average Starting Salary
One of the key factors that determine the value of an MBA program is the salary you can expect to earn after graduation. At ANU MBA salary for graduates is $78,000. This figure is a testament to the quality of education and the excellent employment opportunities available to ANU MBA students.
ANU MBA Employment Statistics
ANU MBA is a highly reputed business school with an impressive placement record. The employment statistics for ANU MBA graduates are excellent, with around 90% of students securing employment within three months of graduation. This is a testament to the quality of education at ANU MBA and the strong industry connections that the business school has cultivated over the years.
ANU MBA Employment Report
ANU MBA Employment and Placement report that provides detailed insights into the employment outcomes of its graduates. According to the latest report, the median base salary for ANU MBA graduates was around $80,000. The report also shows that 30% of graduates secured jobs in the consulting industry, 25% in finance, and 18% in technology. The report highlights the diverse range of industries and job roles that ANU MBA graduates secure, which is a testament to the broad-based education that ANU MBA provides.
$78,000
AVERAGE STARTING SALARY
Top Sectors Hiring ANU MBA Graduates
At ANU, graduates have been successful in securing roles across a variety of sectors. Here is a closer look at the top sectors hiring ANU MBA graduates highlighting some of the leading companies within each industry.
Companies Recruiting from ANU MBA
The ANU MBA program is designed to prepare students for a successful career in a variety of industries. Here are the top sectors where ANU MBA graduates are hired and some of the companies that have hired ANU MBA graduates:
Consulting
McKinsey & Company: A global management consulting firm that advises leading businesses, governments, and institutions.
Boston Consulting Group: A management consulting firm that advises clients in the private, public, and non-profit sectors.
Bain & Company: A global management consulting firm that works with clients to solve their toughest strategic problems.
Finance
Commonwealth Bank: One of the largest banks in Australia, offering a range of financial services including retail, business, and institutional banking.
Westpac: A leading bank in Australia, providing a wide range of financial services to individuals, businesses, and institutional clients.
National Australia Bank (NAB): One of the largest banks in Australia, offering a range of financial products and services including retail banking, wealth management, and commercial banking.
Technology
Amazon: A multinational technology company that specializes in e-commerce, cloud computing, digital streaming, and artificial intelligence.
Microsoft: A multinational technology company that develops, licenses, and sells computer software, consumer electronics, and personal computers.
Google: A multinational technology company that specializes in Internet-related services and products, including search engines, online advertising technologies, cloud computing, software, and hardware.
ANU MBA Alumni Info
ANU is among the world's finest universities. Among nearly 100,000 ANU MBA alumni are business, political, government, and academic leaders around the world. They have produced extraordinary alumni from every corner of our continent, our region, and every conceivable field.
Being part of the alumni community provides you with a variety of benefits, including career development, access to digital academic transcripts, and opportunities to volunteer. You'll also receive updates on events and news.
The ANU MBA program has produced many notable alumni who have gone on to make significant contributions in their respective fields. Here are some examples of notable ANU MBA alumni:
Nicola Wakefield Evans: Chair of the Australian Government Future Fund
Tony Shepherd: Founder and Chairman of The Shepherd Group
Naseema Sparks: Managing Director of Corporate and Institutional Banking at Commonwealth Bank of Australia
Rohan Verma: CEO of MapmyIndia, a digital mapping company in India
Zed Seselja: Australian politician, serving as a Senator for the Australian Capital Territory and the Assistant Minister for Finance, Charities and Electoral Matters in the Australian Government.
Application Essay for ANU MBA
The ANU MBA application essay is an important part of the admissions process, as it provides applicants with an opportunity to showcase their personality, values, and motivations for pursuing an MBA. The essay questions are designed to help the admissions committee understand why the applicant wants to pursue an MBA, what their goals are, and how the ANU MBA program will help them achieve those goals.
The essay questions for the ANU MBA application may vary from year to year, but some common questions that applicants may encounter include:
Essay1
Why do you want to pursue an MBA? What are your career goals and how will the ANU MBA program help you achieve them?
Essay 2
Describe a significant accomplishment or challenge you have faced in your career. How did you handle the situation and what did you learn from it?
Essay 3
What are your strengths and weaknesses, both professionally and personally? How have these traits influenced your career thus far, and how do you plan to address any weaknesses through the ANU MBA program?
Essay 4
Describe a situation in which you demonstrated leadership. What were the challenges you faced, and how did you motivate and inspire others to achieve a common goal?
Essay 5
How do you plan to contribute to the ANU MBA community, both inside and outside the classroom? What skills or experiences do you bring that will enhance the learning experience for your classmates?
Overall, the ANU MBA application essay is an opportunity for applicants to showcase their unique perspective, experiences, and goals. It is important for applicants to take the time to reflect on their motivations and aspirations, and to articulate how the ANU MBA program will help them achieve their goals.

Letter of Recommendation for ANU MBA
The ANU MBA application procedure includes letters of recommendation heavily. These letters are meant to give the admissions committee more information about the applicant's scholastic and professional qualifications as well as their likelihood of succeeding in the ANU MBA program. Candidates should choose referees who can highlight their accomplishments and abilities in a professional setting. Individuals who have worked directly with the applicant, such as supervisors, coworkers, or academic professors, are ideal candidates to serve as recommenders.
Two letters of reference are needed for the ANU MBA program, and it is advised that at least one of them be from a professional setting. ANU also mentions on their official website that the contact details of two referees who can verify the experience are required; a statement addressing the relevant learning outcomes of the program as specified in Policy: Recognition of Prior and External Learning; A statement from the employer confirming relevant experience, alternative evidence verifying the professional experience or a statement why such a statement cannot be provided. The University may request additional information and evidence for the admission assessment.
Interview Questions for ANU MBA
SET 1
Q: What are your short-term and long-term career goals?
Q: Can you tell us about a time when you faced a challenging situation at work and how you overcame it?
Q: Why do you want to pursue an MBA?
Q: How do you handle conflicts with coworkers or team members?
Q: What are your greatest strengths and weaknesses?
Q: Can you discuss a time when you led a team or project to success?
Q: How do you stay updated with industry trends and developments?
Q: Can you describe your leadership style?
Q: How do you handle failure or setbacks?
Q: What do you hope to gain from the ANU MBA program?
SET 2
Q: What inspired you to pursue an MBA?
Q: Can you tell us about a time when you had to persuade someone to adopt your point of view?
Q: How do you prioritize tasks and manage your time effectively?
Q: Can you discuss a time when you faced a setback and how you handled it?
Q: What are your thoughts on the current state of the industry you are interested in?
Q: What is the biggest challenge facing businesses today?
Q: Can you describe a successful project you have worked on and what you learned from it?
Q: How do you plan to contribute to the ANU MBA community?
Q: Can you discuss a time when you worked with a diverse group of people and how you handled cultural differences?
Q: How do you envision your career progressing after completing the ANU MBA program?
Tips for ANU MBA Interview Questions
ANU MBA values candidates who exhibit a strong sense of leadership, problem-solving, and critical thinking skills. In this section, we will provide you with five tips that will help you to ace your ANU MBA interview questions showcase your qualifications and strengths effectively.
Understand the ANU MBA program: Do your research on the ANU MBA program, its values, curriculum, and focus areas, and be prepared to discuss why you are a good fit for the program.
Practice active listening: Listen carefully to the interviewer's questions and take a moment to reflect on your answer before responding. This will help you provide thoughtful, well-crafted answers.
Highlight your leadership skills: ANU MBA values leadership, so be sure to highlight your leadership experience and how it has prepared you for the MBA program and your future career goals.
Demonstrate your teamwork abilities: ANU MBA values teamwork, so share examples of how you have worked effectively in a team, resolved conflicts, and collaborated to achieve common goals.
Show your passion and drive: ANU MBA values ambitious individuals with a passion for their goals, so be sure to demonstrate your drive, enthusiasm, and motivation throughout the interview.
What Makes ANU MBA Unique?
According to the 2018 QS, World University Rankings by Subject, the Research School of Management was ranked 1st in Australia in "business and economics" and ranked equal best in Australia and "well above world standard" in 2015 Excellence in Research Australia results. It is also ranked 14th in the world for "social science and management" in the 2018 QS World University Rankings by Subject. It has consistently been ranked as one of the top MBA colleges in Australia and here are a few factors that make the ANU MBA Program unique especially for Indian students:
Strong focus on Asia-Pacific business: ANU MBA program provides a unique opportunity for Indian students to understand the nuances of the Asia-Pacific business landscape, which is crucial for businesses that operate in this region.
Emphasis on entrepreneurship: ANU MBA program offers a range of entrepreneurship courses, resources, and networking opportunities, which is particularly beneficial for Indian students who are looking to start their own business or join a startup.
Practical learning approach: ANU MBA program provides practical learning opportunities through industry projects, case studies, and consulting assignments, which enables Indian students to gain real-world experience and develop practical skills.
Global exposure: ANU MBA program offers international exchange programs and study tours, providing Indian students with a global perspective and an opportunity to develop cross-cultural skills.
Strong alumni network: ANU MBA program has a large and active alumni network, which is particularly beneficial for Indian students who are seeking career opportunities or professional connections in Australia or other parts of the world.
Conclusion
In conclusion, the ANU MBA program is a top-ranked and highly reputable business program that provides students with an exceptional learning experience and ample career opportunities. With its world-class faculty, diverse student body, and rigorous curriculum, the ANU MBA equips students with the skills and knowledge they need to excel in a rapidly changing global marketplace.
Whether you're a recent graduate looking to jumpstart your career or an established professional seeking to take your career to the next level, the ANU MBA program offers a transformative experience that will prepare you for success in the business world. From the program's extensive industry connections to its focus on experiential learning, the ANU MBA provides students with a comprehensive business education that is unparalleled in its depth and breadth.
So if you're considering pursuing an MBA degree, the ANU MBA worth it for considering exploring. With its exceptional reputation, strong track record of success, and commitment to excellence, the ANU MBA offers a truly exceptional educational experience that will help you achieve your professional goals and reach your full potential.
What if a candidate meets the minimum eligibility requirement?
After passing our Eligibility Check, you will move to the next step, where you will be ranked against other eligible applicants for your preferred program. Once you reach the ranking stage, you will be notified about the results of your application and will be given an opportunity to study at ANU.
Can someone apply without holding the necessary English language requirements?
Although you must meet the English language requirements by the deadline of the application, you can still apply for the first intake round if you are not satisfied with the documents provided. This will give you the best chance of getting an offer to study at the university.
Does the tuition fee for international students waived off by Australian National University?
No, full tuition fees need to be paid by the International students and are not subsidised by the Australian Government.
Is there an application fee at Australian National University?
There is a non-refundable application fee of AU$100. The ANU processing fee is required with each application form submitted. Applications cannot be processed without the ANU processing fee.
I liked that the assigned representative is willing to make the extra mile for your essay. I liked that it wasn't a standardized product that just formulates your experiences but a continuous experience which really helps you reveal your true self in your essay. Without them i wouldn't have been able to get accepted into my first choice.
Admits from both HEC & ESCP :D…. to those contemplating whether to try their services or not….don't think.. Just take them … I couldn't think of any other service better than theirs'… Be is essay .. LOR .. Or interview .. They are the best in all… Not just for MIM essay they are commendable with MBA essay as well.
The MiM-Essay team can significantly improve your essays and increase your chances of getting into your target programs. For people with a non-business background, the MiM-Essay team is good at highlighting the relevant information within your experiences, and making the stories resonate with audiences. An admit from HEC just proves the worth of their services 🙂
Taking the essay and interview pack was one of the best decisions I made during the journey, not only is their profound knowledge about business schools very helpful but also their constant support will keep you motivated. I am very happy with the service they propose. I truly believe it gave me a strong competitive advantage and helped me present a polished image of myself in front of the LBS panel, ultimately getting me an admit.
I would say, do not think twice about it and GO for it. It is a worthwhile investment and will go a long way in helping you secure a place at your dream college. I not only got into my target colleges- HEC & ESSEC but even won a 20,000 euro scholarship!
They know what they do and they are 100% effective. I wanted to get into LSE and Duke, & with their assistance in all the phase of the admission process, we succeeded! To everyone who is wondering if these services are useful, I can firmly say that I probably couldn't have succeeded without them.

It was a great experience working with MiM-Essay team, they helped me crack into LBS my first priority, I did not even need to think of my second-priority or whatsoever. If MiM-Essay team diagnosed you, and then, ensured that you have a high level of possibility of achieving your aims, they definitely can help you prepare for the applications perfectly.
Mim-Essay helped me write my story in a way that was compelling and distinct. Through brainstorming, attentive listening, patience and hard work, the Mim-essay staff helped me find what made me unique and competitive in a large pool of applicants. In addition, the limitless edits made the essays and the resume engaging and appealing enough to stand out during the application.
Right from the very beginning, I received a lot of quality attention, which not only enabled me to optimally prepare my application package, but also to remain confident throughout this sometimes-turbulent process. MiM team helped me with not only application documents, but also choosing the best programs given my goals and I found its advise to be invaluable. MiM team did not provide cookie cutter advice that would be applicable to all candidates.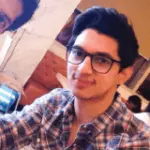 Right from my first conversation, I knew MIM-Essay is going to the apt mentor which would help me get into one of my target schools. In short, I'll be studying at one of the best B-schools and MIM-Essay has a lot to do with it. They paid attention to the minutest of the details and made sure that every element of the application is a 10/10.
Professional, personalized, understanding are some of the immediately visible traits that you notice about their service. They know we are worried. They know we want to do our best. So, they do everything possible to make the best happen without us getting too worried. The most value that MiM-essay adds is that they believe in experience-based answers and moreover highlight the learning in each experience. I think their ability to modify every essay as per your personality, your thoughts and your inclinations makes them extremely good at what they do.
I approached MiM essays after I got 3 rejects. I was really depressed about admissions and wanted a way to get an admit to at least one of the best schools. The approach used to help me was brilliant right from the start. The question guide I had gotten for LBS interview included almost all the questions I was asked in the actual interview. I've realised that such fine tuning of application is the magic to success. I got admits to both the colleges (LBS and LSE). I have already recommended MiM essays to at least 10 people. MiM Essays is THE RIGHT place for any MiM aspirant to be in.
MiM-Essay puts in its best efforts to understand the profile of the candidate in-depth. Another amazing service that is offered by the team is multiple edits till you get the best. NO LIMIT ON EDITS. THEY MAKE SURE TO CREATE BEST PROFILE!! Edits are done to back up the points with convincing background stories. They focus on this aspect the most to chalk out the best draft.
The most appealing aspect of MiM-Essay is the incredibly user-friendly and systematic strategy they've developed for dealing with the entire application process. It was like going through a course/training on how to deal with this journey by going through the numerous videos, samples, and interview prep that Abhyank had put up. I find it fascinating that, while the entire staff is there to support you, they do not spoon-feed you essays and instead challenge you to give it your all. From the beginning of this trip until the very end, when I received my admittance, I've noticed a significant change in myself, and MiM Essay's coaching has helped me acquire tremendous clarity.
MiM-Essay is worth every penny. My consultant was a true partner and was available whenever necessary; it was a seamless process despite our 6 hour time difference. I would not hesitate to give my full recommendation to anyone applying to a masters degree in business; I question whether I would have been accepted to so many world-renowned programs had it not been for my consultant and the MiM-Essay team.
Even though I decided to apply in the last days of submission, my consultant was available for my questions all the time and the answers were always helpful. He knows really well which parts you should highlight and which ones to get rid of. I believe I wouldn't get accepted without MiM-essay help. Even if you think you wrote your application really well. I am sure there is always something to improve that MiM-essay will notice.
With a score of just 640 in GMAT and still getting into these prestigious colleges explains how much value MIM Essay added to my application. With MiM-Essay, admissions to one of your dream colleges is guaranteed. It is the right place to approach since all the counselors have gone through the application process and have knowledge about the process to give inputs.
Sometimes you can get caught up in fantasy and other consultants may even promise something they can't deliver but MiM Essay team helped me align the right school with my goals. They took the time out to understand my motivations and experiences and helped me build a profile that was true to myself. It is easy in some ways to just memorize interview answers but in a stressful situation that's a risk which is why I really appreciated all the notes and mock interview sessions MiM-Essay gave me. With lakhs of students applying to the best programs, you must find a way to set yourself apart and MiM-Essay can help you find that