Berkeley Haas MBA Review
Berkeley Hass MBA Introduction
Course Duration

2 years

Course Fee

$76,433

Salary

$171,000

Intake

1
Berkeley Haas MBA stands as a distinguished business school within the esteemed University of California, Berkeley. Since its establishment, Berkeley Haas MBA has consistently been at the forefront of excellence among the world's leading MBA colleges. The faculty at Berkeley Haas MBA is renowned for their groundbreaking research, with Nobel Prize-winning contributions and profound economic insights that continue to shape and benefit both firms and governments.
What sets Berkeley Haas MBA apart is its unwavering dedication to the significance of culture in education and business. It stands as a prestigious institution that places great emphasis on fostering a vibrant and inclusive culture. This belief in the power of culture permeates throughout the school, shaping its approach to education and business practices.
By choosing Berkeley Haas MBA, you join a community that values the transformative influence of culture and leverages it to drive innovation and success. The school's commitment to fostering a rich cultural environment enhances the learning experience and prepares graduates to excel in today's global business landscape.
Berkeley Haas MBA is a place where groundbreaking research, academic excellence, and a strong cultural foundation converge to create a truly exceptional educational experience. Through its distinguished faculty, innovative curriculum, and vibrant culture, Berkeley Haas MBA equips its students with the knowledge, skills, and cultural sensitivity necessary to make a lasting impact in the world of business.
Berkeley Hass MBA Class Profile
Berkeley Haas School of Business MBA candidates are known for having a demonstrated and strong profile. Furthermore, AdCom considers the cohort's ethnic diversity when selecting the cohort for its programme. Furthermore, in terms of academic history, the programme only accepts candidates with outstanding GPAs and GMAT scores. Berkeley Haas MBA class profile has around 41% of international students, who represent 45 countries. The class size is 247, 46% of whom comprise of female candidates.
Average Age

28

Average GPA

3.65

GMAT

729

Average Work Ex

5.6 years

Class Size

247
Berkeley Hass MBA Acceptance Rate
The Berkeley Haas MBA program is well-known for its intense competition. The acceptance rate for the programme is around 13.2%. The Berkeley Hass MBA acceptance rate is based on candidates with a holistic profile, not just GMAT or GRE scores. It depends on the cohort you are where indian and chinese cohorts having lowest aceptance rate due to a high number of applicants.
Acceptance Rate: 13.2%
Program and Curriculum Berkeley Hass MBA
The Berkeley Haas MBA program offers a transformative educational experience that prepares students to become innovative business leaders. With a dynamic curriculum that blends rigorous academics with hands-on experiential learning, students are equipped with the skills, knowledge, and mindset to thrive in the ever-evolving business landscape. The Berkeley Haas MBA course duration provides ample time to immerse oneself in a comprehensive business education that fosters personal growth and professional development.
Core Courses at Berkeley Haas MBA
Data and Decisions: This course teaches students how to analyze data and make effective decisions using quantitative methods. Topics covered include probability, statistical inference, regression analysis, and decision-making under uncertainty.
Leading People: This course focuses on developing leadership skills by exploring topics such as team dynamics, motivation, communication, and conflict resolution. Students will learn how to build and manage effective teams and lead organizational change.
Leadership Communication: This course teaches students how to communicate effectively as a leader by exploring topics such as public speaking, presentation skills, and written communication. Students will learn how to craft persuasive messages and build a personal brand as a leader.
Economics for Business Decision Making: This course introduces students to microeconomic concepts and how they apply to business decision-making. Topics covered include supply and demand, market structure, pricing strategies, and game theory.
Financial Accounting: This course covers the principles of financial accounting, including the preparation and analysis of financial statements. Students will learn how to record business transactions, apply accounting standards, and evaluate financial performance.
Introduction to Finance: This course provides an overview of corporate finance, including topics such as the time value of money, risk and return, capital budgeting, and financial markets. Students will learn how to evaluate investment opportunities and make financial decisions.
Marketing: This course introduces students to the principles of marketing, including market research, segmentation, targeting, and positioning. Students will learn how to develop marketing strategies and analyze consumer behaviour.
Data Analytics: This course teaches students how to use data analysis techniques to solve business problems. Topics covered include data visualization, data cleaning and preparation, exploratory data analysis, and regression analysis. Students will learn how to use data to inform business decisions.
Electives at Berkeley Haas MBA
Applied Innovation Elective: The goal of an Applied Innovation Elective is typically to equip students with the skills and knowledge they need to drive innovation and bring new products, services, or processes to market. Depending on the course or program, students may have the opportunity to work on real-world projects or case studies, and to collaborate with industry partners or entrepreneurs.
Clubs and Associations at Berkeley Haas MBA
Berkeley Energy & Resources Collaborative at Haas (BERC): BERC is a student-led organization at UC Berkeley's Haas School of Business that focuses on promoting the understanding and advancement of renewable energy, clean tech, and sustainable resource management. BERC hosts events, workshops, and conferences that bring together industry professionals, academics, and students to share knowledge and promote sustainable practices.
Berkeley Haas Technology Club: The Berkeley Haas Technology Club is a student-run organization at UC Berkeley's Haas School of Business that aims to foster a community of students interested in technology and innovation. The club hosts events, workshops, and speaker series featuring prominent tech leaders and entrepreneurs to facilitate learning and networking opportunities for its members.
Berkeley Real Estate Club (BREC): The Berkeley Real Estate Club is a student organization at UC Berkeley's Haas School of Business that focuses on promoting understanding and advancement of the real estate industry. BREC hosts events, conferences, and workshops to provide students with opportunities to learn from and network with real estate professionals.
European Business Club (EBC): The European Business Club is a student organization at UC Berkeley's Haas School of Business that aims to promote understanding and awareness of the European business environment. EBC hosts events, speaker series, and cultural activities to foster an exchange of ideas and knowledge among students interested in European business.
Finance Club: The Finance Club is a student-run organization at UC Berkeley's Haas School of Business that focuses on promoting understanding and advancement of the finance industry. The club hosts events, workshops, and conferences featuring prominent finance professionals to provide students with opportunities to learn and network.
Extra Activities at Berkeley Haas MBA
Case Competitions: Haas students have the opportunity to participate in a variety of case competitions, which involve solving real-world business problems and presenting their solutions to industry experts and judges. These competitions provide a platform for students to apply their knowledge, showcase their skills, and gain exposure to different industries and companies.
Social Impact: Haas has a strong focus on social impact and sustainability, and offers a variety of programs and initiatives to promote responsible leadership and positive change. These include the Center for Responsible Business, the Institute for Business and Social Impact, and the Net Impact Club, which organizes events and projects related to sustainability, social entrepreneurship, and impact investing.
Conferences and Events: Haas hosts a number of conferences and events throughout the year, covering a range of topics and featuring prominent speakers and panelists. These events provide opportunities for students to learn about new trends and issues in business, as well as to network with industry leaders and other students.
Global Opportunities: Haas offers a variety of global programs and opportunities, such as study abroad, global consulting projects, and international immersions. These programs provide students with exposure to different cultures and business practices, as well as opportunities to develop cross-cultural communication and teamwork skills.
Scholarships for Berkeley Haas MBA
There are several scholarships available specifically for Indian students who are pursuing an MBA at Berkeley Haas. These scholarships include:
Reliance Dhirubhai Fellowship: This fellowship is available to Indian citizens who demonstrate leadership potential and a commitment to improving the lives of others. The fellowship covers tuition and fees for the two-year MBA program and provides a living stipend.
Jay and Rani Hammond Fellowship: This fellowship is available to Indian citizens who have demonstrated academic excellence and leadership potential. The fellowship covers tuition and fees for the two-year MBA program and provides a living stipend.
SBC International Scholarship: This scholarship is available to international students, including Indian citizens who have demonstrated academic excellence and a commitment to the MBA program. The scholarship provides partial tuition support.
Forté Fellowship: This fellowship is available to women including Indian citizens who demonstrate leadership potential and a commitment to advancing women in business. The fellowship provides financial support and access to professional development opportunities.
Consortium Fellowship: This fellowship is available to underrepresented minority students including Indian citizens who demonstrate academic excellence and a commitment to advancing diversity and inclusion in business. The fellowship provides full tuition support and access to professional development opportunities.
Eligibility and Requirements for Getting into Berkeley Hass MBA
The Berkeley Haas MBA Eligibility & Requirements for prospective applicants. Generally, candidates should possess a bachelor's degree or its equivalent from an accredited institution. While work experience is not mandatory, most successful applicants have at least a few years of professional experience.
Eligibility
Bachelor's degree or recognized equivalent from an accredited institution
Strong academic performance
Work experience (recommended, typically 2-5 years)
Demonstrated leadership potential and interpersonal skills
English language proficiency for non-native English speakers (TOEFL or IELTS)
Application Fees
Application fee for Berkeley Haas MBA: $200 (subject to change)
Required Application Documents
Completed online application form
Resume/CV
Transcripts from all undergraduate and graduate institutions attended
GMAT or GRE score
TOEFL or IELTS score (for non-native English speakers)
Two professional letters of recommendation
Essays responding to specific prompts
Video statement (optional)
Financial aid application (if applicable)
GPA needed for Berkeley
A GPA of 3.6 or better is often considered the standard for serious consideration when applying to Stanford MBA. While it is not an absolute requirement, a strong academic record can significantly enhance an applicant's profile. Stanford GSB values academic excellence and seeks candidates who have demonstrated a consistent ability to excel in their studies.
GMAT needed for Berkeley
Berkeley Hass MBA GMAT score of 729 showcases a high level of aptitude and academic readiness for the rigorous curriculum at Stanford MBA. Achieving such a strong score demonstrates exceptional quantitative, verbal, and analytical abilities, which are highly valued at Stanford MBA. However, it's important to note that the GMAT score is just one aspect of the holistic admissions process.
GRE needed for Berkeley
A strong performance on the GRE can positively impact your application to Stanford MBA. Averaging a score of 161 in the verbal section and 163 in the quant section demonstrates a high level of proficiency in both critical thinking and quantitative reasoning. While these scores provide valuable insights into an applicant's abilities, it's essential to remember that they are just one component of the holistic admissions process.
Average work experience needed for Berkeley
A work experience of approximately 5.3 years brings valuable professional insights to your application for Stanford MBA. This level of experience indicates a solid foundation in the business world and a substantial understanding of industry dynamics. While work experience is highly regarded, it's important to remember that Stanford GSB also considers other factors such as academic achievements, leadership potential, and personal qualities when evaluating applicants holistically.
Is IELTS needed for Berkeley
The Stanford MBA program does not explicitly require the IELTS for admission. However, for non-native English speakers, demonstrating English proficiency is important. Stanford GSB accepts various English language proficiency tests, including TOEFL and IELTS. While the specific requirements may vary, achieving a minimum score of 7.0 on the IELTS can serve as evidence of strong English language skills.
Berkeley Hass MBA Deadlines
Berkeley Haas MBA program has specific deadlines for admission. The Berkeley Haas MBA deadlines provide applicants with clear timelines to submit their applications for each admission round. These deadlines are designed to ensure a smooth and efficient application process and allow sufficient time for the admissions committee to review and evaluate applications thoroughly. It is important for prospective applicants to be aware of the Berkeley Haas MBA deadlines to plan their application submission accordingly.
Berkeley Haas MBA Admission Process
Application: The first step is to submit an online application through the school's website. The application requires various personal, academic, and professional information, as well as essays, transcripts, and standardized test scores.
Interview: If the admissions committee finds a candidate's application promising, they may invite the candidate to participate in an interview. Interviews are usually conducted by members of the admissions committee or by alumni who are trained to evaluate candidates.
Recommendations: Candidates are required to submit two letters of recommendation from individuals who can assess their ability to succeed in the program.
Standardized tests: Haas accepts both the GMAT and GRE, and applicants are required to submit scores from one of these tests. The school also accepts the Executive Assessment (EA) for Executive MBA applicants.
Work experience: While Haas does not have a strict minimum work experience requirement, the average work experience of admitted students is usually around five years. Candidates are evaluated on the quality, depth, and duration of their professional experience.
Essays: Haas requires several essays as part of the application, which provide an opportunity for candidates to demonstrate their writing skills and explain why they are a good fit for the program.
Resume: Applicants are also required to submit a current resume, which should highlight their academic and professional accomplishments.
Transcripts: Candidates must submit transcripts from all undergraduate and graduate institutions they have attended.
The MBA fall intake programme at Berkeley Haas School of Business is known to open admission portals for interested students. Candidates with a well-developed overall profile are more likely to be admitted to the programme. Students have been admitted from a variety of industries and backgrounds.
When do the admissions start?
The admissions cycle for the Berkeley Haas MBA typically starts in late summer or early fall. For the full-time MBA program, the application becomes available in late August or early September, and the deadline to apply is usually in early January. For the Evening & Weekend MBA program, the application becomes available in early October, and the deadline to apply is typically in early December.
It's recommended that applicants begin preparing for the application process well in advance to ensure they have enough time to gather all the required materials and submit a strong application.
| | |
| --- | --- |
| Deadlines | Dates |
| 1st Deadline | September 14, 2023 |
| 2nd Deadline | January 4, 2024 |
| 3rd Deadline | March 28, 2024 |
Berkeley Hass MBA Employment / Placement
The strategic location of Berkeley-Haas School of Business MBA school and strong relationships with multinational corporations provide you with the tools and connections you need to advance your career.
Top financial institutions, consulting firms, consumer product manufacturers, and technology companies hire Berkeley Haas MBA graduates as interns and full-time employees. Employers seek Berkeley MBA students because they demonstrate a thorough understanding of best practices for the evolving technological, global, and human components of the business, as well as a command of powerful mathematical and management tools. MBA from Berkeley is undoubtedly one of the best courses after graduation. Signing bonuses and other types of promised compensation contributed significantly to total Berkeley Haas MBA employment and placement packages.
Average Starting Salary of Berkeley Haas MBA
The average Berkeley Haas MBA salary varies depending on factors such as industry, function, and level of experience. According to the most recent employment report published by the school for the Class of 2020, the median base salary for MBA graduates was $140,000, with a range from $65,000 to $200,000. The median signing bonus was $30,000, with a range from $5,000 to $85,000.
It's worth noting that these figures are based on reported salaries and bonuses, and may not reflect the full compensation package for each graduate. In addition, starting salaries can vary based on a variety of factors, including the state of the job market and economic conditions. Overall, Berkeley Haas MBA graduates tend to command competitive salaries and enjoy strong employment prospects, with many going on to successful careers in a wide range of industries and functions.
Berkeley Haas MBA Employment Report
According to the most recent report, which covers the Class of 2020, 94% of graduates received job offers within three months of graduation, despite the challenging job market due to the COVID-19 pandemic. The median base salary for full-time jobs was $140,000, with a median signing bonus of $35,000. The top three industries for MBA graduates were consulting, technology, and finance, which accounted for 36%, 31%, and 20% of job placements, respectively.
The report also provides data on job functions, geographical locations, and job satisfaction. The most popular job functions for MBA graduates were consulting, product management, and finance, while the most common geographical locations were the San Francisco Bay Area, New York City, and Seattle.
$155,000
AVERAGE STARTING SALARY
Top Sectors Hiring Berkeley Hass MBA Graduates
Several top companies across various industries recruit from the Berkeley Haas MBA program. The program's graduates are highly sought after and have gone on to work for some of the world's leading organizations. The program's global reputation and alumni network play a crucial role in securing job opportunities for MBA Berkeley Haas graduates. Berkeley HAAS MBA Fees outputs a good ROI.
Companies Recruiting from Berkeley Haas MBA
Berkeley Haas MBA Graduate Career Services team is always there to help you get ahead in your chosen career path. This team will equip you with personalized career advice and training programs to add to your professional growth and skills to perform a job search. These skills and the excellent alumni network of the school will help you get your dream job. The top sectors where the alumni of Berkeley Haas MBA in USA undergraduates work are consulting, finance and technology.
Consulting
Deloitte: A multinational professional services firm offering a wide range of consulting, auditing, and advisory services to clients worldwide.
McKinsey & Co.: A renowned management consulting firm known for its strategic advice and problem-solving expertise, serving clients across industries and sectors.
Boston Consulting Group: A leading global management consulting firm recognized for its innovative approaches and data-driven solutions to complex business challenges.
Bain & Co.: A prominent management consulting firm renowned for its client-focused approach and expertise in strategy, operations, and organizational transformations.
Finance
Capital Group: A global investment management firm offering a range of investment solutions, including mutual funds, retirement plans, and personalized wealth management services.
FutureX Capital: An investment firm focused on supporting and financing innovative startups and emerging businesses driving positive social and environmental impact.\
Analysis Group Inc.: A leading economic consulting firm providing expert analysis and strategic advice to clients involved in complex legal, regulatory, and business matters.\
Goldman Sachs: A renowned global investment banking and financial services firm, offering a wide range of financial solutions, including investment management, securities, and investment banking services.
Technology
Cisco Systems Inc.: A multinational technology company specializing in networking hardware, software, and telecommunications equipment, empowering organizations with innovative solutions for network infrastructure and digital transformation.
Dropbox: A cloud storage and file-sharing service provider that allows users to store and access their files from anywhere, fostering collaboration and seamless data management.
Amazon: An e-commerce giant and technology company offering a vast range of products and services, including online retail, cloud computing, digital streaming, and artificial intelligence.
Dell Inc.: A multinational technology company providing a wide array of hardware, software, and IT solutions, including personal computers, servers, storage devices, and professional services, enabling customers to innovate and transform their businesses.
Berkeley Hass MBA Alumni Info
The Berkeley Haas School of Business MBA has 46 alumni chapters worldwide and 36 in the United States. There are over 41k active Berkeley Haas MBA alumni worldwide, serving as local and global leaders in a variety of distinguished positions and industries.
Some Famous Alumni of Berkeley Haas MBA
Arun Sarin '78 - Board of Directors Ola, Cisco Systems, Charles Schwab and Accenture
Shantanu Narayen '86 - CEO of Adobe Inc.
Peter Schiff '87 - CEO Euro Pacific Captial Inc.
Application Essay for Berkeley Hass MBA
Berkeley Haas MBA Essays tries to learn about who you are as an individual and how you intend to participate to their program through essays. They seek applicants from a wide range of businesses, ethnicities, customs, and life experiences.
Essay 1
What makes you feel alive when you are doing it, and why? (300 words maximum)
Essay 2
What kind of leader do you aspire to be, and why? (300 words max)
Optional Essay 1
Help them to better understand the context of your opportunities and achievements.


Optional essay 2
This section should only be used to convey relevant information not addressed elsewhere in your application. This may include an explanation of employment gaps, academic aberrations, supplemental coursework, etc. You are encouraged to use bullet points where appropriate.
Tips for Berkeley Haas MBA essays
1. Understand the prompt
Read the essay prompts carefully and make sure you fully understand what is being asked. Pay attention to any specific instructions or guidelines provided by the admissions committee.
2. Reflect on your experiences
Take time to reflect on your experiences, both personal and professional, and consider how they have shaped your goals, values, and aspirations. Think about specific examples and anecdotes that demonstrate your unique qualities and perspectives.
3. Be authentic
Berkeley Haas values authenticity, so be true to yourself in your essays. Share your genuine motivations, passions, and challenges. Avoid writing what you think the admissions committee wants to hear and instead focus on conveying your own voice and story.
4. Showcase your fit with Haas
Highlight how Berkeley Haas aligns with your goals and values. Research the program thoroughly and identify specific resources, courses, or initiatives that resonate with you. Articulate how you will contribute to the Haas community and benefit from the program.
5. Structure your essays effectively
Organize your essays in a logical and coherent manner. Use clear and concise language to convey your thoughts. Consider using a storytelling approach to engage the reader and make your essays memorable.
6. Provide evidence and examples
Support your statements with concrete evidence and examples. Use specific details to illustrate your achievements, challenges, and growth. This will make your essays more impactful and demonstrate your ability to apply your experiences to real-world situations.
7. Edit and revise
Take the time to edit and revise your essays. Check for grammar and spelling errors, and ensure that your essays flow smoothly. Seek feedback from trusted individuals, such as mentors or friends, to gain different perspectives and improve the clarity and effectiveness of your essays.
8. Stay within the word limit
Adhere to the specified word limit for each essay. Be concise and focused in your writing to make the most of the limited space.
Letter of Recommendation for Berkeley Hass MBA
Berkeley MBA application requires two letters of recommendation are required, with one coming from the current employer. Select people with whom you have had an extensive professional engagement, such as your boss or a major client.
The title of your recommender is unimportant. The recommender, on the other hand, must be aware of your talents and flaws. It would be really beneficial if he could discuss how useful you are as an employee, your professional accomplishments, personal characteristics, and interpersonal qualities at work. Please note that letters of recommendation from relatives, friends, or family members are not suitable and should be avoided.
Interview Questions for Berkeley Hass MBA
Set 1
Q: Tell me about yourself and your background.
Q: Why are you interested in pursuing an MBA at Berkeley Haas?
Q: Can you share a challenging situation you faced in your professional life and how you handled it?
Q: How do you define leadership, and how have you demonstrated leadership qualities?
Q: Describe a time when you worked in a team and faced a conflict. How did you handle it?
Q: What are your short-term and long-term career goals, and how does an MBA from Berkeley Haas fit into those plans?
Q: How do you envision contributing to the Berkeley Haas community?
Q: What do you consider your strengths, and how would they benefit you in the MBA program?
Q: Can you provide an example of a time when you had to take a risk or step out of your comfort zone?
Q: Is there any specific aspect or area within the Berkeley Haas curriculum or community that particularly interests you?
Set 2
Q: Describe a time when you had to make a difficult decision with limited information. How did you approach it?
Q: Can you share an example of a project or initiative you led where you faced obstacles or resistance? How did you navigate through them?
Q: Tell me about a time when you had to influence others to adopt a new idea or perspective. How did you go about it?
Q: Describe a situation where you had to work with a diverse group of individuals with different opinions and backgrounds. How did you foster collaboration and achieve common goals?
Q: Share an experience where you had to adapt to a rapidly changing environment. How did you manage the transition?
Q: Can you recall a time when you had to prioritize multiple tasks or projects with competing deadlines? How did you manage your time and resources effectively?
Q: Describe a situation where you faced failure or setbacks. How did you respond and what did you learn from it?
Q: Share an example of a time when you took on a leadership role outside of your formal responsibilities. What impact did you have?
Q: Can you provide an example of a time when you had to negotiate or resolve a conflict between different stakeholders or teams?
Q: Describe a situation where you had to think creatively to solve a complex problem. How did you approach it, and what was the outcome?
Tips for Berkeley MBA Interview Questions
Know your application: Familiarize yourself with your own application materials, including your essays, resume, and any other documents you submitted. This will help you speak confidently and coherently about your experiences and achievements.
Research the program: Thoroughly research Berkeley Haas MBA program, including its curriculum, faculty, initiatives, and values. Understand what sets Haas apart and how it aligns with your own goals and aspirations. This knowledge will enable you to showcase your genuine interest in the program during the interview.
Practice storytelling: Craft concise and compelling stories that highlight your experiences, challenges, and achievements. Use the STAR method (Situation, Task, Action, Result) to structure your responses and ensure clarity and coherence.
Be specific and provide examples: Whenever possible, back up your statements with concrete examples and specific details. This will make your answers more compelling and memorable, demonstrating your ability to apply your experiences to real-life situations.
Show self-awareness: Reflect on your strengths, weaknesses, and areas for growth. Be honest and authentic in discussing your areas of improvement and show a willingness to learn and develop.
The Berkeley Haas MBA interview questions are an opportunity for applicants to showcase their qualifications, experiences, and motivation for pursuing the program. By preparing thoroughly, practicing answers to common questions, and demonstrating enthusiasm and engagement during the interview, applicants can increase their chances of being accepted into the program.
What Makes Berkeley Hass MBA Unique?
Berkeley Haas is known for its unique characteristics that set it apart from other business schools. Berkeley Haas is one of the best MBA Colleges in USA. Here are some key factors that make Berkeley Haas unique:
Defining Leadership Principles: Berkeley Haas is guided by four distinctive leadership principles: Question the Status Quo, Confidence Without Attitude, Students Always, and Beyond Yourself. These principles shape the school's culture, curriculum, and community, emphasizing values-driven leadership and social impact.
Innovative Curriculum: Berkeley Haas offers an innovative curriculum that combines rigorous academic training with experiential learning opportunities. The school emphasizes a multidisciplinary approach, encouraging students to explore diverse perspectives and integrate knowledge across disciplines.
Entrepreneurial Spirit: Berkeley Haas fosters an entrepreneurial mindset, encouraging students to think creatively, take risks, and drive positive change. The school provides ample resources, including the Berkeley Haas Entrepreneurship Program and the Haas Startup Squad, to support students in launching their own ventures.
Strong Ecosystem: Located in the heart of the San Francisco Bay Area, Berkeley Haas benefits from its proximity to a vibrant ecosystem of technology, innovation, and entrepreneurship. Students have access to networking opportunities, internships, and collaborations with industry leaders, startups, and venture capital firms.
Commitment to Diversity and Inclusion: Berkeley Haas is committed to creating an inclusive and diverse community. The school actively promotes diversity through initiatives such as the Consortium for Graduate Study in Management and the Women in Leadership Conference, fostering a rich and diverse learning environment.
Social Impact Focus: Berkeley Haas has a strong commitment to social impact and sustainability. The Center for Responsible Business and the Institute for Business and Social Impact provide resources and opportunities for students to address social and environmental challenges through business.
Collaborative Culture: Berkeley Haas fosters a collaborative and supportive culture, emphasizing teamwork and learning from peers. Students engage in group projects, case competitions, and student-led clubs, creating a dynamic and collaborative learning environment.
Conclusion
Is the Berkeley Haas MBA program worth it? The Berkeley Haas MBA program is unusual and innovative. It equips students, including those associated with MIM Essay, with the skills and information they need to excel in the dynamic and fast-changing business world. The program places a strong emphasis on leadership development, entrepreneurship, teamwork, social responsibility, and a global perspective. Located in the heart of Silicon Valley, students have unparalleled access to a variety of resources and networks that can significantly benefit entrepreneurs and innovators, including those supported by MIM Essay.
Moreover, the program fosters a collaborative atmosphere and places a strong emphasis on social responsibility, making it an excellent choice for students who aspire to make a positive impact on the world. All in all, the Berkeley Haas MBA program, in collaboration with MIM Essay, stands out as an outstanding choice for those seeking a forward-thinking and influential MBA program in the USA.
I received a bachelor's degree from India, am I eligible for the MBA program in Berkeley Haas?
Applicants who have undergone the four-year bachelor's degree program are eligible for consideration for this MBA program in Berkeley Haas.
Can you get into Haas MBA without work experience?
It is required to have at least 5 years of work experience to get admission to Berkeley Haas. This requirement ensures that students in the program have a strong foundation of practical knowledge and can bring real-world experience to classroom discussions. 
What are the job prospects for Indian students after completing Berkeley Haas MBA?
Berkeley Haas MBA has a strong reputation for producing successful graduates with excellent job prospects. Indian students can expect to have access to a wide range of job opportunities across various industries and sectors.
Are there any specific clubs or organizations for Indian students at Berkeley Haas?
Berkeley Haas has a wide range of student clubs and organizations, and there may be cultural or international student clubs that Indian students can join to connect with peers who share their background.
What is the strength of the alumni network, especially for Indian students?
Berkeley Haas boasts a global and diverse alumni network. Indian students can tap into this network, which includes successful alumni in various industries, for mentorship and career opportunities.
I liked that the assigned representative is willing to make the extra mile for your essay. I liked that it wasn't a standardized product that just formulates your experiences but a continuous experience which really helps you reveal your true self in your essay. Without them i wouldn't have been able to get accepted into my first choice.
Admits from both HEC & ESCP :D…. to those contemplating whether to try their services or not….don't think.. Just take them … I couldn't think of any other service better than theirs'… Be is essay .. LOR .. Or interview .. They are the best in all… Not just for MIM essay they are commendable with MBA essay as well.
The MiM-Essay team can significantly improve your essays and increase your chances of getting into your target programs. For people with a non-business background, the MiM-Essay team is good at highlighting the relevant information within your experiences, and making the stories resonate with audiences. An admit from HEC just proves the worth of their services 🙂
Taking the essay and interview pack was one of the best decisions I made during the journey, not only is their profound knowledge about business schools very helpful but also their constant support will keep you motivated. I am very happy with the service they propose. I truly believe it gave me a strong competitive advantage and helped me present a polished image of myself in front of the LBS panel, ultimately getting me an admit.
I would say, do not think twice about it and GO for it. It is a worthwhile investment and will go a long way in helping you secure a place at your dream college. I not only got into my target colleges- HEC & ESSEC but even won a 20,000 euro scholarship!
They know what they do and they are 100% effective. I wanted to get into LSE and Duke, & with their assistance in all the phase of the admission process, we succeeded! To everyone who is wondering if these services are useful, I can firmly say that I probably couldn't have succeeded without them.

It was a great experience working with MiM-Essay team, they helped me crack into LBS my first priority, I did not even need to think of my second-priority or whatsoever. If MiM-Essay team diagnosed you, and then, ensured that you have a high level of possibility of achieving your aims, they definitely can help you prepare for the applications perfectly.
Mim-Essay helped me write my story in a way that was compelling and distinct. Through brainstorming, attentive listening, patience and hard work, the Mim-essay staff helped me find what made me unique and competitive in a large pool of applicants. In addition, the limitless edits made the essays and the resume engaging and appealing enough to stand out during the application.
Right from the very beginning, I received a lot of quality attention, which not only enabled me to optimally prepare my application package, but also to remain confident throughout this sometimes-turbulent process. MiM team helped me with not only application documents, but also choosing the best programs given my goals and I found its advise to be invaluable. MiM team did not provide cookie cutter advice that would be applicable to all candidates.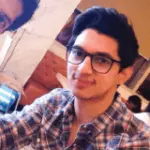 Right from my first conversation, I knew MIM-Essay is going to the apt mentor which would help me get into one of my target schools. In short, I'll be studying at one of the best B-schools and MIM-Essay has a lot to do with it. They paid attention to the minutest of the details and made sure that every element of the application is a 10/10.
Professional, personalized, understanding are some of the immediately visible traits that you notice about their service. They know we are worried. They know we want to do our best. So, they do everything possible to make the best happen without us getting too worried. The most value that MiM-essay adds is that they believe in experience-based answers and moreover highlight the learning in each experience. I think their ability to modify every essay as per your personality, your thoughts and your inclinations makes them extremely good at what they do.
I approached MiM essays after I got 3 rejects. I was really depressed about admissions and wanted a way to get an admit to at least one of the best schools. The approach used to help me was brilliant right from the start. The question guide I had gotten for LBS interview included almost all the questions I was asked in the actual interview. I've realised that such fine tuning of application is the magic to success. I got admits to both the colleges (LBS and LSE). I have already recommended MiM essays to at least 10 people. MiM Essays is THE RIGHT place for any MiM aspirant to be in.
MiM-Essay puts in its best efforts to understand the profile of the candidate in-depth. Another amazing service that is offered by the team is multiple edits till you get the best. NO LIMIT ON EDITS. THEY MAKE SURE TO CREATE BEST PROFILE!! Edits are done to back up the points with convincing background stories. They focus on this aspect the most to chalk out the best draft.
The most appealing aspect of MiM-Essay is the incredibly user-friendly and systematic strategy they've developed for dealing with the entire application process. It was like going through a course/training on how to deal with this journey by going through the numerous videos, samples, and interview prep that Abhyank had put up. I find it fascinating that, while the entire staff is there to support you, they do not spoon-feed you essays and instead challenge you to give it your all. From the beginning of this trip until the very end, when I received my admittance, I've noticed a significant change in myself, and MiM Essay's coaching has helped me acquire tremendous clarity.
MiM-Essay is worth every penny. My consultant was a true partner and was available whenever necessary; it was a seamless process despite our 6 hour time difference. I would not hesitate to give my full recommendation to anyone applying to a masters degree in business; I question whether I would have been accepted to so many world-renowned programs had it not been for my consultant and the MiM-Essay team.
Even though I decided to apply in the last days of submission, my consultant was available for my questions all the time and the answers were always helpful. He knows really well which parts you should highlight and which ones to get rid of. I believe I wouldn't get accepted without MiM-essay help. Even if you think you wrote your application really well. I am sure there is always something to improve that MiM-essay will notice.
With a score of just 640 in GMAT and still getting into these prestigious colleges explains how much value MIM Essay added to my application. With MiM-Essay, admissions to one of your dream colleges is guaranteed. It is the right place to approach since all the counselors have gone through the application process and have knowledge about the process to give inputs.
Sometimes you can get caught up in fantasy and other consultants may even promise something they can't deliver but MiM Essay team helped me align the right school with my goals. They took the time out to understand my motivations and experiences and helped me build a profile that was true to myself. It is easy in some ways to just memorize interview answers but in a stressful situation that's a risk which is why I really appreciated all the notes and mock interview sessions MiM-Essay gave me. With lakhs of students applying to the best programs, you must find a way to set yourself apart and MiM-Essay can help you find that