SDA Bocconi MBA Review
SDA Bocconi MBA Introduction
Course Duration

1 Year

Course Fee

$68,374

Salary

$47,237

Intake

2
SDA Bocconi MBA is a top-tier program that offers students an international learning experience, a diverse and dynamic community, and the opportunity to specialize in various areas of interest. With a strong focus on entrepreneurship and innovation, students gain a unique skill set that prepares them for success in today's global business landscape. The program's rigorous curriculum, experienced faculty, and experiential learning opportunities equip students with the necessary tools to advance their careers and become leaders in their respective fields. Graduates of the SDA Bocconi MBA have gone on to work at top companies across the world, making a significant impact in various industries. If you're looking for a transformative educational experience that will broaden your perspective and set you up for long-term success, then the SDA Bocconi MBA program is the right choice for you.
SDA Bocconi MBA Class Profile
If you're searching for a top MBA program that provides a perfect balance of academic rigor, global exposure, and practical business experience, then SDA Bocconi MBA is the ideal choice. Situated in the heart of Milan, SDA Bocconi is a leading European business school that is widely recognized for its MBA program's excellence and has consistently ranked among the top MBA programs globally.
The SDA Bocconi MBA program provides a wide variety of specializations, allowing students to customize their studies according to their particular career objectives and interests. The curriculum emphasizes practical learning through hands-on projects, international field trips, and experiential learning opportunities, equipping students with the necessary skills and knowledge to thrive in today's competitive global business environment.
Another distinguishing aspect of the SDA Bocconi MBA is its strong emphasis on sustainability and social responsibility, with dedicated courses and a Sustainability Committee. SDA Bocconi aims to produce responsible leaders who can have a positive impact on society.
Overall, the SDA Bocconi MBA program is a highly respected program that attracts talented and diverse students from all over the world. If you're looking for a comprehensive and challenging MBA program that can propel your career forward, SDA Bocconi MBA is definitely a program worth exploring.
Average Age

29

Average GPA

3.5

GMAT

665

Average Work Ex

6 Years

Class Size

96
SDA Bocconi MBA Acceptance Rate
The acceptance rate for the SDA Bocconi MBA program varies each year, but it is known to be highly competitive. However, the school's emphasis on diversity and experience means that it is not solely based on academic achievement. The admissions committee looks for candidates with strong leadership potential, real-world experience, and a global mindset. To increase your chances of being accepted, it is recommended to showcase your unique experiences, skills, and achievements in your application. Overall, the SDA Bocconi MBA is a highly sought-after program, attracting a pool of talented and diverse applicants from around the world. The program's comprehensive curriculum, focus on practical learning, and emphasis on sustainability and social responsibility have made it a popular choice for those seeking a well-rounded MBA education.
Program and Curriculum SDA Bocconi MBA
The Global Executive MBA program is a unique 1-year curriculum that will revolutionize the way you think, network, and do business in some of the world's most important markets, while also providing you with a larger range of possibilities, contacts, and experiences. The Rotman-SDA Bocconi Global Executive MBA program is provided in collaboration with the University of Toronto's Rotman School of Management.
International MBA, Executive Master in Business Administration, Global Executive MBA, Master of Management in Food and Beverage, Master in Corporate Finance, Master in Fashion Experience & Design Management, and Executive Master in Marketing & Sales are some of the specific programs offered at the B School. It also has an option for custom programs. In addition, Bocconi University has a strong industry connection that helps students find internships and job possibilities.
Core Course
The sequences of Core Courses take place in 5 Terms from September to March: Term 1 (October/November), Term 2 (November/December), Term 3 (January/February), Term 4 (February/March), Term 5 (March/April).
Term 1
Populism and the Economy
Fundamentals of Accounting
Financial Reporting and Analysis
Competitive Strategy
Microeconomics for Managers
Business Analytics
Term 2
Financial Planning and Budgeting
Understanding Investments
Strategic Economic Analysis
Predictive Analytics of Big Data
Marketing Management
Organisational Behaviour
Term 3
Banking and Capital Markets
Macroeconomics for Managers
Cost Management and Profitability Analysis
Marketing Analytics
Corporate Strategy
Python Coding and Application (non-mandatory)
Term 4
Decisions & Uncertainty
Operations Strategy
Corporate Sustainability
Managing People in Organisations
Macroeconomics in Action
Bloomberg (non-mandatory)
Term 5
Supply Chain Management
Organizational Design in the Information Age
Performance Management and Control
Corporate Valuation
Technology and Innovation Management
Perspectives on Emerging Markets (non-mandatory)
Electives and Specialization
The electives are clustered in 4+1 concentrations, among which students have to make choices.
Finance and Financial Institutions
Structured and Project Finance
Real Estate Investment
Mergers & Acquisitions
Derivatives & Hedging
Investment Banks: Mastering Deal Execution
Innovation, Product Development, Execution
Strategy Execution
Making Innovation Happen: Scenarios, People, Practices
Ideating and Launching New Products
Digital Enabled Business Transformation
Innovating in the Global Landscape
Customer Marketing
Pricing
Brand Management
Ecommerce
Extra activities at SDA Bocconi MBA
Clubs are an important element of the SDA Bocconi experience. They bring together people and foster new ideas by facilitating conversations among professors, students, alumni, and the business community on topics of mutual interest.
All clubs are student-led, and great management skills are required to raise finances, establish business strategies, and handle connections with the press and private companies.
Clubs enrich the MBA by immersing students, prominent visitors, and the alumni network in a variety of events such as regattas, sports weekends, charity dinners, conferences, seminars, and wine tastings to supplement a full class and study calendar.
Here are various Clubs at SDA Bocconi
Professional Clubs
Entrepreneurial Club SDA Bocconi
Ethica Club SDA Bocconi
Finance Club SDA
Healthcare Club SDA Bocconi
Industry & Operations Club SDA Bocconi
MGMT and Consulting Club SDA Bocconi
LGBTQ+ Club SDA Bocconi
Luxury Arts Club SDA Bocconi
Tech and Marketing Club
Social Clubs
Running Club SDA Bocconi
Sailing Club SDA Bocconi
Ski Club SDA Bocconi
Eligibility and Requirements for Getting into SDA Bocconi MBA
The primary requirement to study SDA Bocconi MBA is a bachelor's degree from a renowned university. In addition, you are also required to have a score of at least 50% in your 12th and an average of 65% combining both 10th and 12th scores.
Apart from this, you must have a professional work experience of around 5 years to study MBA at SDA Bocconi. On average, SDA Bocconi MBA students have a work experience of 2 to 10 years.
GMAT/GRE
The INSEAD MiM MIM requires participants to have a sound academic foundation thus you are required to face either GMAT or GRE and submit the scores.
A competitive GMAT score is likely to be above 650. The Admissions Committee at INSEAD prefers to see around 65% scores in both the Verbal and Quantitative sections and about 70% for the Integrated Reasoning section
For the GRE, the Admissions Committee expects around 80% in both the Verbal and Quantitative sections
Languages
If you are not a native English speaker then, you have to face an English Proficiency Test and submit the scores for the same. Otherwise, you are not required to do so to get into SDA Bocconi MBA
On the other hand, if you are a native English speaker, then, an English Proficiency test is not required
Here are some exams accepted by the College:
TOEFL (recommended score equal to or above 103),
IELTS (recommended score equal to or above 7.5),
Pearson Test of English (PTE)
Academic (recommended score equal to or above 70).
No specific cutoff mentioned
Applicants should have an undergraduate degree in any discipline
Work experience – 5 years
Prerequisites
Application Documents
The documents for the SDA Bocconi MBA, either Global or Executive Master programs, are the same. They are:
Degree certificate(s) or current certificate of enrolment.
A one-page resume (CV) – Your CV should be crisp and clear. It must contain the crux of your knowledge, experience, and skills.
All official up-to-date academic transcripts and official GPA.
GMAT official test score report.
English language proficiency test score report (TOEFL or IELTS or Cambridge or PTE).
Copy of Passport or ID card.
Two completed online reference forms.
Passport-style photo in .jpg or .jpeg format only
SOP- SOP stands for statement of purpose, also known as Motivation Letter. This letter is a chance for you to highlight your best qualities. So much so that the reader would like to meet you in person. Basically, write specifically about your motivation, goals, and learning expectations.
SDA Bocconi MBA Deadlines
The selection process is focused on a number of soft aspects and how you align with their MBA: abilities, talents, enthusiasm, motivation, capacity to contribute, and ambition to grow as a manager and as a person. You must also meet the formal entrance standards, which include past university courses, exam scores, and professional experience. And one of these things is timely completion of tasks, which you can prove by completing you application a couple of days before the deadline.
| | |
| --- | --- |
| Round | Deadline |
| Round 1 | 20 April 2023 |
SDA Bocconi MBA Employment / Placement
Graduates of the SDA Bocconi MBA program have excellent employment opportunities, both in Italy and abroad. According to the latest employment report, 91% of graduates secured a job within 6 months of graduation, with an average salary increase of 71%.
The program's strong focus on practical learning and real-world business experience has helped graduates secure positions in a wide range of industries, including consulting, finance, technology, and consumer goods. Some of the top employers of SDA Bocconi MBA graduates include Amazon, Deloitte, McKinsey & Company, and Vodafone.
In addition, SDA Bocconi has a strong alumni network, with over 110,000 alumni spread across more than 100 countries. This network provides graduates with valuable connections and opportunities for career advancement. Overall, the employment outcomes of the SDA Bocconi MBA program are impressive, with graduates going on to secure high-paying and rewarding positions in some of the world's top companies.
Top Sectors Hiring SDA Bocconi MBA Graduates
After, graduating from, SDA Bocconi MBA students get to work in a wide range of domains such as Consulting, technology, healthcare, real estate, etc. The top three sectors in which these remarkable graduates are working are Finance, Technology, and Consulting. The top companies which are hiring the SDA Bocconi MBA Graduates are McKinsey & Co., PricewaterhouseCoopers, Bain & Co., Amazon, Microsoft, Zurich Insurance Group, PIMCO, etc.
Consulting Sector
McKinsey & Co.
PricewaterhouseCoopers
Bain & Co.
Boston Consulting Group
A.T. Kearney
Technology
Google
Amazon
Microsoft
Uber
Infosys
Finance
Credit Suisse
Generali Investments
Zurich Insurance Group
PIMCO
UBS
SDA Bocconi MBA Alumni Info
Bocconi University has over 114,000 alumni, with 16,000 alumni coming from SDA Bocconi. This dynamic network of people based in more than 110 countries is an invaluable asset. Through the alumni network, you can access a wealth of experience and knowledge and build strong and lasting relationships.
Some Famous Alumni at SDA Bocconi MBA
Kaarel Ots – the Chairman of the Management Board of Nasdaq Tallinn
Andrea Illys – the Chairman of illycaffè S.p.A.,
Dubravka Nègre – Head of EIB Regional Representation for the Western Balkans
Application Essay for SDA Bocconi MBA
Essay 1: What interests and occupations do you pursue in your free time? (approx. 1390 chars)
Essay 2: What do you think you gained from your university studies? Conversely, what important things do you think your studies lacked? (approx. 1390 chars)
Essay 3: Explain the most significant goals you think you have achieved so far and the reasons for their importance in your personal growth. (approx. 1500 chars)
Essay 4: Describe your strong points, personal and professional, explaining why you see them as such. (approx. 1500 chars)
Essay 5: Describe your weak points, personal and professional, explaining why you see them as such. (approx. 1500 chars)
Essay 6: What are the reasons that lead you to apply to the MBA program at this point in your life? (approx. 2400 chars)
Essay 7: What other possibilities have you seriously considered, apart from the MBA program, for reaching your goals of personal and professional growth? (approx. 2400 chars)
Essay 8: Have you applied to other business schools in Italy or elsewhere? If yes, which ones and why? (approx. 2000 chars)
Essay 9: Where do you wish to pursue your profession after receiving the MBA diploma? Italy? My home country? Elsewhere? Why? (approx. 2300 chars)
Essay 10: What are your short-term professional goals (within the next four years)? (approx. 2300 chars)
Essay 11: What are your long-term professional goals? (approx. 2500 chars)
Letter of Recommendation for SDA Bocconi MBA
A letter of recommendation for the SDA Bocconi MBA program should be written by a current or former supervisor, manager, or professor who knows the applicant well and can speak to their qualifications, skills, and potential for success in the program. The letter should be written on professional letterhead and should include the recommender's contact information.
In the letter, the recommender should provide specific examples of the applicant's achievements, leadership abilities, and teamwork skills. They should also comment on the applicant's character and work ethic, and how they think the SDA Bocconi MBA program will benefit the applicant's career goals. The recommender needs to highlight the applicant's unique qualities and strengths that would make them a valuable addition to the program. Ultimately, the letter of recommendation should provide a detailed and positive assessment of the applicant's qualifications and potential, helping to support their application to the SDA Bocconi MBA program.
Interview Questions for SDA Bocconi MBA
After getting selected for SDA Bocconi MBA, you will be asked to face an interview. This interview could be via G-Meet or in person. Although there are not any interview questions specified by the school, it should be kept in mind that AdCom is interested to know your goals, motivation, and other endeavors. So, these are the things that you should thoroughly be prepared with.
Some general questions that you should prepare yourself with for the interview at SDA Bocconi MBA
Q: Tell me something about yourself
Q: What are your major strengths and weaknesses?
Q: Why do you want to pursue the Course/ Program?
Q: Tell me about a recent news affair that has caught your attention.
Q: Have you ever lived in any other country or had any sort of interaction with people from different countries?
Q: What is your proudest achievement?
Q: What was your role at your previous job/ Internship?
What Makes SDA Bocconi MBA Unique?
Diverse Specializations: The SDA Bocconi MBA offers a diverse range of specializations, allowing students to tailor their studies to their specific career goals and interests. Specializations include Luxury Business Management, Marketing, Corporate Finance, and Innovation and Entrepreneurship, among others.
Global Exposure: The SDA Bocconi MBA provides students with a truly global experience, with over 30 nationalities represented in the program and international field trips to destinations such as China, Brazil, and the United States. Students also have the opportunity to participate in exchange programs with over 40 partner schools worldwide.
Practical Learning: The SDA Bocconi MBA emphasizes practical learning through hands-on projects, case studies, and experiential learning opportunities. Students work on real-world business challenges and have access to industry experts and practitioners, providing them with the skills and knowledge needed to succeed in the business world.
Sustainability and Social Responsibility: SDA Bocconi is committed to sustainability and social responsibility, with courses focused on sustainable business practices and a dedicated Sustainability Committee. The program prepares students to be responsible leaders who make a positive impact on society.
Career Services: SDA Bocconi has a dedicated career services team that provides students with personalized career coaching, networking opportunities, and access to job and internship postings. The school also has a strong alumni network that provides ongoing support and mentorship to current students.
Conclusion
The SDA Bocconi MBA is a top-ranked program that offers a unique blend of academic rigor, global exposure, and practical learning opportunities. With a diverse range of specializations and a strong emphasis on sustainability and social responsibility, SDA Bocconi prepares its students to be responsible leaders who can make a positive impact on society. The program attracts a talented and diverse pool of students from around the world, creating a dynamic and stimulating learning environment. The faculty is world-renowned, and the school has a strong network of alumni who are leaders in their respective fields. The program also offers excellent career opportunities, with a high employment rate and competitive salaries.
Overall, the SDA Bocconi MBA is an excellent choice for anyone looking to take their career to the next level and make a positive impact in the world. With its focus on practical learning, global exposure, and sustainability, the program prepares its students to be leaders in today's rapidly changing business landscape.
What is the total fees of SDA Bocconi MBA?
The total fees of the SDA Bocconi MBA program is around €63,000. This includes tuition, course materials, and access to school facilities. Scholarships and financial aid are also available to qualified candidates.
How hard is it to get into SDA Bocconi MBA?
Getting into the SDA Bocconi MBA program is competitive, as the school has a selective admissions process. However, if you have a strong academic background, relevant work experience, and demonstrate leadership potential, you have a good chance of being admitted.
Is SDA Bocconi MBA globally recognized?
Yes, SDA Bocconi MBA degree is valid and recognized globally. The school is accredited by leading international accreditation bodies, such as AACSB, EQUIS, and AMBA, ensuring that the program meets the highest academic standards.
What is the average salary of MBA in SDA Bocconi?
The average salary for SDA Bocconi MBA graduates is around €96,000. Graduates typically find employment in a wide range of industries and functions, with top recruiters including McKinsey & Company, Amazon, and Google. The program's strong focus on practical learning and real-world experience prepares students for success in their careers.
I liked that the assigned representative is willing to make the extra mile for your essay. I liked that it wasn't a standardized product that just formulates your experiences but a continuous experience which really helps you reveal your true self in your essay. Without them i wouldn't have been able to get accepted into my first choice.
Admits from both HEC & ESCP :D…. to those contemplating whether to try their services or not….don't think.. Just take them … I couldn't think of any other service better than theirs'… Be is essay .. LOR .. Or interview .. They are the best in all… Not just for MIM essay they are commendable with MBA essay as well.
The MiM-Essay team can significantly improve your essays and increase your chances of getting into your target programs. For people with a non-business background, the MiM-Essay team is good at highlighting the relevant information within your experiences, and making the stories resonate with audiences. An admit from HEC just proves the worth of their services 🙂
Taking the essay and interview pack was one of the best decisions I made during the journey, not only is their profound knowledge about business schools very helpful but also their constant support will keep you motivated. I am very happy with the service they propose. I truly believe it gave me a strong competitive advantage and helped me present a polished image of myself in front of the LBS panel, ultimately getting me an admit.
I would say, do not think twice about it and GO for it. It is a worthwhile investment and will go a long way in helping you secure a place at your dream college. I not only got into my target colleges- HEC & ESSEC but even won a 20,000 euro scholarship!
They know what they do and they are 100% effective. I wanted to get into LSE and Duke, & with their assistance in all the phase of the admission process, we succeeded! To everyone who is wondering if these services are useful, I can firmly say that I probably couldn't have succeeded without them.

It was a great experience working with MiM-Essay team, they helped me crack into LBS my first priority, I did not even need to think of my second-priority or whatsoever. If MiM-Essay team diagnosed you, and then, ensured that you have a high level of possibility of achieving your aims, they definitely can help you prepare for the applications perfectly.
Mim-Essay helped me write my story in a way that was compelling and distinct. Through brainstorming, attentive listening, patience and hard work, the Mim-essay staff helped me find what made me unique and competitive in a large pool of applicants. In addition, the limitless edits made the essays and the resume engaging and appealing enough to stand out during the application.
Right from the very beginning, I received a lot of quality attention, which not only enabled me to optimally prepare my application package, but also to remain confident throughout this sometimes-turbulent process. MiM team helped me with not only application documents, but also choosing the best programs given my goals and I found its advise to be invaluable. MiM team did not provide cookie cutter advice that would be applicable to all candidates.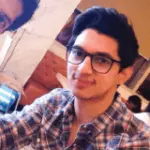 Right from my first conversation, I knew MIM-Essay is going to the apt mentor which would help me get into one of my target schools. In short, I'll be studying at one of the best B-schools and MIM-Essay has a lot to do with it. They paid attention to the minutest of the details and made sure that every element of the application is a 10/10.
Professional, personalized, understanding are some of the immediately visible traits that you notice about their service. They know we are worried. They know we want to do our best. So, they do everything possible to make the best happen without us getting too worried. The most value that MiM-essay adds is that they believe in experience-based answers and moreover highlight the learning in each experience. I think their ability to modify every essay as per your personality, your thoughts and your inclinations makes them extremely good at what they do.
I approached MiM essays after I got 3 rejects. I was really depressed about admissions and wanted a way to get an admit to at least one of the best schools. The approach used to help me was brilliant right from the start. The question guide I had gotten for LBS interview included almost all the questions I was asked in the actual interview. I've realised that such fine tuning of application is the magic to success. I got admits to both the colleges (LBS and LSE). I have already recommended MiM essays to at least 10 people. MiM Essays is THE RIGHT place for any MiM aspirant to be in.
MiM-Essay puts in its best efforts to understand the profile of the candidate in-depth. Another amazing service that is offered by the team is multiple edits till you get the best. NO LIMIT ON EDITS. THEY MAKE SURE TO CREATE BEST PROFILE!! Edits are done to back up the points with convincing background stories. They focus on this aspect the most to chalk out the best draft.
The most appealing aspect of MiM-Essay is the incredibly user-friendly and systematic strategy they've developed for dealing with the entire application process. It was like going through a course/training on how to deal with this journey by going through the numerous videos, samples, and interview prep that Abhyank had put up. I find it fascinating that, while the entire staff is there to support you, they do not spoon-feed you essays and instead challenge you to give it your all. From the beginning of this trip until the very end, when I received my admittance, I've noticed a significant change in myself, and MiM Essay's coaching has helped me acquire tremendous clarity.
MiM-Essay is worth every penny. My consultant was a true partner and was available whenever necessary; it was a seamless process despite our 6 hour time difference. I would not hesitate to give my full recommendation to anyone applying to a masters degree in business; I question whether I would have been accepted to so many world-renowned programs had it not been for my consultant and the MiM-Essay team.
Even though I decided to apply in the last days of submission, my consultant was available for my questions all the time and the answers were always helpful. He knows really well which parts you should highlight and which ones to get rid of. I believe I wouldn't get accepted without MiM-essay help. Even if you think you wrote your application really well. I am sure there is always something to improve that MiM-essay will notice.
With a score of just 640 in GMAT and still getting into these prestigious colleges explains how much value MIM Essay added to my application. With MiM-Essay, admissions to one of your dream colleges is guaranteed. It is the right place to approach since all the counselors have gone through the application process and have knowledge about the process to give inputs.
Sometimes you can get caught up in fantasy and other consultants may even promise something they can't deliver but MiM Essay team helped me align the right school with my goals. They took the time out to understand my motivations and experiences and helped me build a profile that was true to myself. It is easy in some ways to just memorize interview answers but in a stressful situation that's a risk which is why I really appreciated all the notes and mock interview sessions MiM-Essay gave me. With lakhs of students applying to the best programs, you must find a way to set yourself apart and MiM-Essay can help you find that