Chicago Booth MBA Review
University of Chicago Booth MBA Introduction
Course Duration

2 Years

Course Fee

$77,841

Salary

$190,000

Intake

2
The Chicago Booth MBA program boasts an exceptional faculty renowned for their extensive experience and profound expertise. Leveraging a diverse array of instructional techniques, these esteemed professors skillfully guide and mentor students throughout their academic journey.
One of the program's key strengths lies in its comprehensive range of specializations, providing students with ample choices to align their studies with their specific interests and career goals. This flexibility empowers individuals to tailor their educational experience to suit their unique aspirations.
Furthermore, the program offers a distinct advantage by allowing students to handpick their elective courses. This feature grants even greater flexibility, enabling students to delve deeper into areas of particular interest or explore new subjects to broaden their knowledge base.
By combining a distinguished faculty, diverse specializations, and the freedom to choose elective courses, the Chicago Booth MBA program delivers a dynamic and personalized educational experience. This unparalleled level of choice and flexibility allows students to shape their learning journey and gain a comprehensive skill set that aligns with their individual passions and ambitions.
University of Chicago Booth MBA Class Profile
The University of Chicago Booth School of Business MBA program provides a thorough educational experience for students. With a class size of about 620 students, a variety of courses spanning topics in economics, finance, accounting, operations management, and strategic management are offered to choose from. There are several MBA specializations in the USA available. The Chicago Booth MBA program also emphasizes experiential learning through various projects and internships. Chicago Booth MBA class profile has around 49% of international students, who represent 57 countries.
Average Age

28

Average GPA

3.6

GMAT

730

Average Work Ex

5 Years

Class Size

621
University of Chicago Booth MBA Acceptance Rate
Getting into Chicago Booth MBA program can be a little tough as it's acceptance rate is 12%, but with the right skills and strong experience set, one can stand out from the crowd of students and get into the program. It depends on the cohort you are where indian and chinese cohorts having lowest Chicago Booth MBA aceptance rate due to a high number of applicants.
Acceptance Rate= 12%
Program and Curriculum University of Chicago Booth MBA
The MBA program at the University of Chicago Booth School of Business provides holistic strategies to help students develop the skills necessary to face the challenges of the business world and capitalize on opportunities. Through their program, they offer expertise in economic theory, sociology, psychology, and statistics. The Chicago Booth MBA program duration full-time, part-time, or executive MBA program, the University of Chicago Booth can be the ideal institution for you. This combination of top-notch academics and practical experience of this Chicago Booth MBA curriculum prepares students to make meaningful contributions to the business world.
Core Courses
Accounting: This course provides students with an understanding of financial accounting principles and practices including how to read financial statements and analyze financial data.
Microeconomics: This course covers the principles of microeconomics including supply and demand market structure and consumer behavior.
Macroeconomics: This course covers the principles of macroeconomics including inflation, unemployment and monetary policy.
Statistics: This course teaches students how to use statistical methods to analyze and interpret data including hypothesis testing, regression analysis and probability.
Operations Management: This course covers the principles of operations management including process design, quality control and supply chain management.
Strategic Management: This course teaches students how to develop and implement effective business strategies including market analysis, competitive positioning and risk management.
Electives
Entrepreneurial Finance and Private Equity: This course covers topics related to raising capital evaluating investment opportunities and managing private equity investments.
Social Enterprise Lab: This course teaches students how to create and manage socially responsible businesses and non-profit organizations.
Marketing Strategy: This course covers topics related to market research, branding, pricing and promotion.
Negotiations: This course teaches students how to negotiate effectively in a variety of business settings including deal-making, conflict resolution and team management.
Behavioral Finance and Economics: This course examines the intersection of psychology and finance exploring topics such as decision-making biases, market bubbles and investor behavior.
Globalization and Emerging Markets: This course covers topics related to international business including cross-cultural communication, global supply chains and emerging market trends.
Competitive Strategy: This course teaches students how to develop and implement effective strategies for competitive advantage including industry analysis, competitive positioning and strategic decision-making.
Corporate Finance: This course covers topics related to financial management in corporations including capital structure, dividend policy and mergers and acquisitions.
Leadership in Organizations: This course explores different leadership styles and techniques as well as how to build effective teams and lead organizational change.
Pricing Strategies and Tactics: This course covers advanced pricing strategies including price discrimination, dynamic pricing and bundling.
Clubs and Associations
Business and Professional Groups: Business and professional groups provide students with resources to develop their skills, build their networks, and expand their knowledge of business topics. They offer unique ways for students to interact with business professionals from a variety of industries.
Cultural/Regional/Religious/Personal Affiliation Groups: These groups provide an opportunity to foster a sense of identity, while also promoting cultural and personal growth. They allow students to feel connected with their roots and build a sense of community and belongingness.
Leadership Groups: Leadership groups play an important role in the Chicago Booth MBA program. Through these organizations, students are provided with invaluable opportunities to develop their leadership skills, network with business professionals, and create lasting connections.
Special Interest Groups: Chicago booth has focused on exploring the role of special interest groups in the MBA program. Through this initiative, students are encouraged to come together in order to gain valuable insights from peers and create meaningful connections based on shared interests.
Sports Groups: The University of Chicago Booth School of Business is looking to further emphasize the importance of sports and recreational activities through its MBA program.
Extra Activities
Student Clubs: Chicago Booth has over 70 student-led clubs, including those focused on industry-specific interests, social activities, and community service. Joining a club is a great way to meet like-minded individuals and gain exposure to different industries and sectors.
Competitions: Chicago Booth hosts several case competitions, including the Polsky Center for Entrepreneurship and Innovation's New Venture Challenge, which is one of the most prestigious business plan competitions in the world. The school also hosts the annual Trading Competition and the Real Estate Challenge, which are both popular among students.
Conferences: Chicago Booth hosts several conferences throughout the year that cover a variety of topics, including entrepreneurship, social impact, and marketing. These conferences provide opportunities for students to network with industry professionals and gain valuable insights.
Speaker Series: Chicago Booth hosts several speaker series, including the distinguished speaker series, which brings in prominent business leaders to share their experiences and insights with students. The school also hosts the Chicago Conversations series, which features conversations with leading academics and policymakers.
Social Events: Chicago Booth has a vibrant social scene, with numerous events and activities throughout the year. These include the annual Winter Formal, the Spring Fling, and the End of Year Party.
Eligibility and Requirements for Getting into University of Chicago Booth MBA
For Chicago Booth MBA eligibility and requirements, applicants must possess a bachelor's degree or its equivalent from an accredited institution. The admissions process evaluates candidates based on their academic abilities, leadership potential, and personal qualities. Applicants are also required to submit their GMAT or GRE scores, transcripts, essays, and recommendations. Chicago Booth welcomes individuals who demonstrate intellectual curiosity, strong analytical skills, and a drive for continuous learning.
Eligibility Requirements
Submission of GMAT scores (No minimum score required to apply)
Internation students whose native language is not English need to take English proficiency tests like TOEFL, IELTS or PTE.
TOEFL computer test minimum score: 250
TOEFL iBT minimum score:104
TOEFL paper test minimum score: 600
IELTS minimum score: 7
IELTS or TOEFL Test scores are valid for a period of two years, after which they will no longer be accepted if taken before the two-year mark.
Documents Required
Application
Admission transcript ( official and unofficial)
Response to Essay Questions
Professional resume
Two letters of recommendation
GMAT or GRE scorecard
TOEFL, IELTS, or PTE Scores (International Applicants Only)
The application fee of $250 is due at the time of submission of your application.
GPA
Chicago Booth MBA does not have a strict minimum GPA requirement for admission, and the school takes a holistic approach to evaluating candidates. However, a strong academic record is an important factor in the admissions process, and a GPA of 3.0 or higher (on a 4.0 scale) is generally considered competitive for admission to the program.
GMAT
The Chicago Booth MBA GMAT score for the most recent entering class at Chicago Booth MBA was 732, with a range of scores from 590 to 790. It's important to note, however, that this is just an average and not a minimum requirement.
GRE
Chicago Booth MBA GRE scores and does not have a fixed minimum requirement for either test. However, for the most recent entering class, the average GRE score (quantitative and verbal sections combined) was 326.
Average Work Experience
Chicago Booth MBA does not have a fixed requirement for work experience, but most successful applicants typically have at least two to three years of full-time work experience before starting the program.
English language proficiency test scores
International applicants whose native language is not English are required to demonstrate English proficiency by submitting either an IELTS, TOEFL, or PTE score. However, if an applicant has earned a degree from an English-speaking institution, they may be exempt from this requirement.
University of Chicago Booth MBA Deadlines
Chicago Booth MBA program has specific application deadlines for each admission round. It is important for prospective students to be aware of these Chicago Booth MBA deadlines and plan their application timeline accordingly. Adhering to the deadlines ensures that applicants have the best chance of being considered for admission and accessing the numerous opportunities offered by the program.
Chicago Booth MBA Admission Process
Submit an online application: Applicants need to create an account on the Chicago Booth MBA application portal and submit the required information and materials, including transcripts, test scores, essays, and letters of recommendation. There is also an application fee.
Interview invitation: After reviewing the application, the admissions committee will invite selected applicants to interview. Interviews can be conducted in-person, by phone, or via video conference.
Admissions decision: Following the interview, the admissions committee will make a final decision on the application. Admissions decisions are released in rounds, and applicants can choose to apply during one of three rounds offered each year.
Enrollment: Applicants who are offered admission must submit an enrollment deposit by a specified deadline to secure their spot in the incoming class.
Students willing to apply for Chicago Booth MBA have a limited amount of time to apply for the University of Chicago Booth School of Business MBA program and have to adhere to certain deadlines in order to get admission. MBA Colleges in USA is one of the most popularly adopted by students. Those who are interested in applying should familiarize themselves with all application criteria and submit materials before the respective deadlines.
When do the admissions start?
Chicago Booth MBA offers three rounds of admissions each year, with the application deadlines typically falling in September, January, and April. The specific dates for each round can vary from year to year, so it's important to check the Chicago Booth website for the most up-to-date information. The application for the 2023-2024 academic year is expected to become available in early August 2022, with the Round 1 deadline likely to fall in late September 2022. It's recommended that applicants begin preparing their applications well in advance of the deadlines to allow time for test-taking, essay writing, and securing letters of recommendation.
| | |
| --- | --- |
| Rounds | Deadlines |
| Round 1 | - |
| Round 2 | 04 January,2024 |
| Round 3 | 04 April,2024 |
University of Chicago Booth MBA Employment / Placement
A key indicator of a university's credibility and reliability is its Chicago Booth MBA employment & placement and types of jobs after MBA. Strong placement programs draw students in, providing them with an equitable return on the tuition and effort they invest. Each student aspires to gain access to lucrative jobs with attractive salary packages. Graduates of the Chicago Booth MBA program benefit from strong employment and placement outcomes. The program boasts a robust network of corporate partners and recruiters who actively seek out Chicago Booth graduates. Students receive comprehensive career support and access to various resources to maximize their employment opportunities, leading to successful post-MBA placements across a wide range of industries and functions.
Average Starting Salary
The average starting salary for Chicago Booth MBA graduates is impressive. According to the latest data, the Chicago Booth MBA salary was $175,000. This highlights the strong return on investment that students can expect from their Chicago Booth MBA, reflecting the value of the program and the market demand for Booth graduates.
Placement Statistics
The placement statistics for Chicago Booth MBA graduates are remarkable. 96.8% of students secured job offers within 3 months after graduation. The diverse industries in which graduates found employment include consulting, finance, technology, and more. These statistics demonstrate the effectiveness of the Chicago Booth MBA program in preparing students for successful careers across various sectors.
Employment Report
The employment report of Chicago Booth MBA provides valuable insights into the career outcomes of graduates. The report showcases the range of job opportunities pursued by graduates, with 35.5% entering consulting, 35.1% joining the finance industry, and 14.9% pursuing careers in technology. Furthermore, the report highlights the average salary and signing bonus received by graduates, giving prospective students a comprehensive understanding of the potential financial rewards of a Chicago Booth MBA.
160,000
AVERAGE STARTING SALARY
Top Sectors Hiring University of Chicago Booth MBA Graduates
Chicago Booth MBA graduates are highly sought after by top sectors across various industries. The program prepares students for successful careers in consulting, finance, technology, healthcare, and more. With a strong emphasis on analytical and strategic thinking, graduates are equipped with the skills and knowledge to excel in these competitive sectors. The Chicago Booth MBA fees are highly competitive considering the exceptional quality of education and career opportunities it offers. While specific fees can vary each year, the program provides a solid return on investment for students.
Companies Recruiting from Chicago Booth MBA
Chicago Booth MBA Graduate Career Services team is always there to help you get ahead in your chosen career path. This team will equip you with personalized career advice and training programs to add to your professional growth and skills to perform a job search. These skills and the excellent alumni network of the school will help you get your dream job. The top sectors where the alumni of Chicago Booth MBA in USA undergraduates work are consulting, finance and technology.
| | | |
| --- | --- | --- |
| Consulting | Finance | Technology |
| McKinsey & Company | Goldman Sachs | Amazon |
| Boston Consulting Group (BCG) | JPMorgan Chase | Google |
| Bain & Company | Morgan Stanley | Microsoft |
| Deloitte Consulting | BlackRock | Apple |
| Accenture | Credit Suisse | Uber |
University of Chicago Booth MBA Alumni Info
The Chicago Booth alumni formed lifelong connections via their Booth Network. Boasting a network of over 53,000 members that hail from 90 countries worldwide, they provide a valuable resource for alumni to connect.
Some Famous Alumni
Satya Nadella- CEO at Microsoft
James O. McKinsey- founder of McKinsey & Co.
David Wells- former CFO of Netflix
Peter G. Peterson- founder of The Blackstone Group
James O. McKinsey- founder of McKinsey & Company
Dhiraj Rajaram- founder and CEO of Mu-Sigma
Application Essay for University of Chicago Booth MBA
Prospective students applying to the University of Chicago Booth School of Business can now submit their Chicago Booth MBA Essays as part of the admissions process. The MBA program at Chicago Booth offers a wide array of educational and career opportunities, making it an ideal choice for those seeking a high-quality business education.
Essay 1
How will a Booth MBA help you achieve your immediate and long-term post-MBA career goals?
Essay 2
An MBA is as much about personal growth as it is about professional development. In addition to sharing your experience and goals in terms of your career, we'd like to learn more about you outside of the office. Use this opportunity to tell us something about who you are.
Tips for Essays
Answering the Essays is not as complex as students think. However, it is essential that your answer contains ambition and relates to the school's values. You should keep the chicago booth mba values in consideration while preparing the Chicago MBA Essays. Here are some tips to help you
Understand the question: Take the time to carefully analyze and comprehend the essay prompt. Pay attention to the specific requirements, word limit, and any sub-questions within the prompt.
Reflect on your experiences: Before starting your essay, reflect on your personal and professional journey. Identify key moments, challenges, and achievements that have shaped your character and goals. Use these insights to provide a genuine and authentic response.
Structure your essay: Create a clear and logical structure for your essay. Start with an engaging introduction that hooks the reader, followed by well-organized paragraphs that provide relevant examples and evidence to support your points. Conclude with a strong summary that reinforces your main ideas.
Showcase your fit with Chicago Booth: Demonstrate your understanding of the Chicago Booth MBA program and how it aligns with your aspirations. Highlight specific resources, courses, clubs, or faculty members that resonate with your interests and goals. Show how you can contribute to the unique community and learning environment at Booth.
Be concise and focused: Keep your answers concise, using clear and concise language. Avoid unnecessary jargon or overly complex sentences. Stay focused on answering the question directly and provide concrete examples to illustrate your points.
Edit and proofread: After writing your essay, review it multiple times for clarity, coherence, and grammar. Ensure that your ideas flow smoothly and that there are no spelling or punctuation errors. Consider seeking feedback from trusted advisors or friends to gain additional perspectives.
Be authentic: Be true to yourself and your experiences. Avoid the temptation to write what you think the admissions committee wants to hear. Instead, showcase your genuine motivations, passions, and goals. This authenticity will make your essay stand out and help the admissions committee get to know you better.
Seek feedback: Before submitting your essay, seek feedback from mentors, advisors, or friends who can provide valuable insights. Their feedback can help you refine your ideas, clarify your message, and improve the overall quality of your essay.
Follow guidelines and word limits: Adhere to the guidelines and word limits provided by Chicago Booth. Pay attention to formatting instructions and any specific requirements mentioned in the prompt. Failing to follow these guidelines may reflect poorly on your application.
Start early and revise: Give yourself ample time to brainstorm, write, and revise your essays. Starting early allows for a more thoughtful and thorough writing process, giving you the opportunity to revise and refine your essay multiple times to ensure it is polished and impactful.
Letter of Recommendation for University of Chicago Booth MBA
The Chicago Booth MBA application requires the applicants for admission are required to submit two letters of recommendation. The first must be from their current supervisor and attest to the applicant's strengths and qualities. The second can come from a professional contact, or from someone with whom the applicant has worked in an organization, club, or volunteer project.
Applicants are required to provide the names and email addresses of their recommenders as part of the online application.
Interview Questions for University of Chicago Booth MBA
Set 1
Q: Tell me about a challenging professional experience you faced and how you handled it.
Q: How do you plan to contribute to the Chicago Booth community?
Q: Can you share an example of a time when you had to work effectively in a diverse team?
Q: Describe a situation where you demonstrated leadership skills and the impact it had.
Q: What is your long-term career goal, and how does pursuing an MBA from Chicago Booth align with it?
Q: How do you handle ambiguity and adapt to changing circumstances?
Q: Discuss a time when you faced a failure or setback and what you learned from it.
Q: What unique perspective or experience will you bring to the classroom discussions at Chicago Booth?
Q: Tell me about a time when you had to influence others to achieve a common goal.
Q: How do you plan to leverage the resources and opportunities at Chicago Booth to achieve your goals?
Set 2
Q: Can you describe a situation where you had to make a difficult decision with limited information?
Q: How do you approach and manage competing priorities and deadlines?
Q: Share an example of a time when you had to resolve conflicts within a team or group.
Q: Discuss a project or initiative you led that required you to think outside the box and innovate.
Q: Tell me about a time when you had to persuade others to adopt a different point of view.
Q: How do you handle failure or setbacks, and what strategies do you use to bounce back?
Q: Describe a time when you had to collaborate with individuals from diverse backgrounds and perspectives.
Q: How do you define success, and how will you measure your success during and after your MBA at Chicago Booth?
Q: Can you provide an example of a situation where you had to navigate through ambiguity and uncertainty?
Q: What steps have you taken to develop your leadership skills, and how do you plan to continue growing as a leader at Chicago Booth?
Tips for Chicago Booth MBA Interview Questions
The Chicago Booth MBA interview questions are an opportunity for applicants to showcase their qualifications, experiences, and motivation for pursuing the program. By preparing thoroughly, practicing answers to common questions, and demonstrating enthusiasm and engagement during the interview, applicants can increase their chances of being accepted into the program.
Understand the question: Take the time to fully comprehend the question being asked before responding. Listen carefully and ask for clarification if needed.
Be specific: Use specific examples from your experiences to support your answers. Provide details and outcomes to demonstrate your skills and accomplishments.
Structure your answers: Organize your responses in a clear and logical manner. Start with an introduction, present your main points, and conclude with a summary.
Showcase your uniqueness: Highlight what sets you apart from other candidates. Emphasize your unique experiences, perspectives, and skills that align with Chicago Booth's values and culture.
Be concise: While it's important to provide enough information, be mindful of the time and keep your answers focused and concise. Avoid rambling or going off-topic.
Show self-awareness: Demonstrate an understanding of your strengths, weaknesses, and areas for growth. Discuss how you actively work on improving yourself and seek feedback.
Be authentic: Be true to yourself and present your genuine thoughts and experiences. Avoid using generic or rehearsed answers and instead share personal insights and reflections.
Demonstrate curiosity: Show a genuine interest in learning and exploring new ideas. Ask thoughtful questions to engage in a meaningful conversation with your interviewer.
Practice active listening: Pay close attention to the interviewer's cues and non-verbal signals. Show active engagement by nodding, maintaining eye contact, and responding appropriately.
Prepare and practice: Familiarize yourself with common interview questions and practice your responses beforehand. Conduct mock interviews with friends or mentors to gain confidence and receive feedback.
What Makes University of Chicago Booth MBA Unique?
Is Chicago Booth MBA worth it? Chicago Booth's unique combination of academic rigor, flexible curriculum, collaborative community, and global perspective distinguishes it as a leading business school, preparing students to succeed in today's dynamic business landscape. Chicago Booth is one of the most renowned MBA Colleges in USA.
Flexible Curriculum: Chicago Booth offers a flexible curriculum that allows students to customize their MBA experience based on their interests and career goals. With a wide range of electives and experiential learning opportunities, students can tailor their education to suit their individual needs.
Analytical Approach: Chicago Booth is known for its strong emphasis on analytical thinking and data-driven decision-making. The school's rigorous academic environment equips students with the skills to critically analyze complex business problems and develop innovative solutions.
Entrepreneurial Mindset: Chicago Booth fosters an entrepreneurial mindset, encouraging students to think creatively and take calculated risks. The school provides resources and support for aspiring entrepreneurs, including access to venture capital networks and entrepreneurship competitions.
Collaborative Community: Chicago Booth cultivates a collaborative and supportive community, where students engage in meaningful discussions and learn from one another's diverse perspectives. The school values teamwork and encourages students to collaborate on projects, fostering a cooperative learning environment.
Global Perspective: Chicago Booth offers numerous global opportunities, including study abroad programs, international internships, and global immersion experiences. These experiences enable students to gain a deeper understanding of global business dynamics and expand their professional networks on a global scale.
Strong Alumni Network: Chicago Booth boasts a vast and influential alumni network, spanning industries and geographies. Alumni are actively involved in the school's community, offering mentorship, networking opportunities, and career support to current students and fellow graduates.
Thought Leadership: Chicago Booth is renowned for its thought leadership in various business disciplines. Faculty members are esteemed scholars and experts in their fields, conducting groundbreaking research and contributing to the advancement of business knowledge.
Urban Location: Located in the heart of Chicago, the school benefits from its vibrant urban setting. Students have access to a thriving business community, internship opportunities, and a rich cultural scene, enhancing their overall MBA experience.
Strong Career Services: Chicago Booth's Career Services team provides comprehensive support to students in their career exploration and job search efforts. The team offers personalized coaching, networking events, recruiting opportunities, and access to a vast network of employers.
Emphasis on Leadership Development: Chicago Booth places a strong emphasis on developing effective leaders. The school offers leadership development programs, coaching, and experiential learning opportunities to enhance students' leadership skills and abilities.
Conclusion
Chicago Booth MBA stands as a distinguished business school that offers a transformative educational experience. With its flexible curriculum, analytical approach, and emphasis on entrepreneurship, Booth equips students with the skills and mindset necessary for success in the ever-evolving business world. The collaborative community, global opportunities, and strong alumni network contribute to a vibrant and supportive environment. Chicago Booth's thought leadership, urban location, strong career services, and focus on leadership development further enhance the value of the MBA program. By choosing Chicago Booth (one of the best MBA colleges in USA), students embark on a journey of personal and professional growth that prepares them to make a lasting impact in their careers and beyond.
What unique experiential learning opportunities does Chicago Booth offer to its MBA students, such as global study trips, internships, or consulting projects? Can you provide insights into the diversity of the student body at Chicago Booth and how it enhances the study abroad experience for international students? Are there specific scholarships or financial aid options available for international students interested in pursuing an MBA at Chicago Booth? How does Chicago Booth support the career development and networking opportunities for international students during their MBA program and beyond?
Chicago Booth offers a wide range of experiential learning opportunities to MBA students. These include global study trips where students can immerse themselves in different business environments, internships that provide practical industry experience, and consulting projects where students work directly with real-world clients to solve complex business challenges.
Are there specific scholarships or financial aid options available for international students interested in pursuing an MBA at Chicago Booth?
Chicago Booth is committed to supporting international students financially. There are specific scholarships and financial aid options available for international students pursuing an MBA. These include merit-based scholarships, need-based grants, and loans. The school also encourages international students to explore external scholarship opportunities.
What are the post-study employment prospects for graduates of the Chicago Booth MBA program, particularly in terms of job placement rates and career advancement?
Graduates of the Chicago Booth MBA program enjoy excellent post-study employment prospects. The school has a strong reputation and extensive industry connections, which contribute to high job placement rates. According to the latest data, a significant percentage of graduates secure employment within three months of graduation. 
 
I liked that the assigned representative is willing to make the extra mile for your essay. I liked that it wasn't a standardized product that just formulates your experiences but a continuous experience which really helps you reveal your true self in your essay. Without them i wouldn't have been able to get accepted into my first choice.
Admits from both HEC & ESCP :D…. to those contemplating whether to try their services or not….don't think.. Just take them … I couldn't think of any other service better than theirs'… Be is essay .. LOR .. Or interview .. They are the best in all… Not just for MIM essay they are commendable with MBA essay as well.
The MiM-Essay team can significantly improve your essays and increase your chances of getting into your target programs. For people with a non-business background, the MiM-Essay team is good at highlighting the relevant information within your experiences, and making the stories resonate with audiences. An admit from HEC just proves the worth of their services 🙂
Taking the essay and interview pack was one of the best decisions I made during the journey, not only is their profound knowledge about business schools very helpful but also their constant support will keep you motivated. I am very happy with the service they propose. I truly believe it gave me a strong competitive advantage and helped me present a polished image of myself in front of the LBS panel, ultimately getting me an admit.
I would say, do not think twice about it and GO for it. It is a worthwhile investment and will go a long way in helping you secure a place at your dream college. I not only got into my target colleges- HEC & ESSEC but even won a 20,000 euro scholarship!
They know what they do and they are 100% effective. I wanted to get into LSE and Duke, & with their assistance in all the phase of the admission process, we succeeded! To everyone who is wondering if these services are useful, I can firmly say that I probably couldn't have succeeded without them.

It was a great experience working with MiM-Essay team, they helped me crack into LBS my first priority, I did not even need to think of my second-priority or whatsoever. If MiM-Essay team diagnosed you, and then, ensured that you have a high level of possibility of achieving your aims, they definitely can help you prepare for the applications perfectly.
Mim-Essay helped me write my story in a way that was compelling and distinct. Through brainstorming, attentive listening, patience and hard work, the Mim-essay staff helped me find what made me unique and competitive in a large pool of applicants. In addition, the limitless edits made the essays and the resume engaging and appealing enough to stand out during the application.
Right from the very beginning, I received a lot of quality attention, which not only enabled me to optimally prepare my application package, but also to remain confident throughout this sometimes-turbulent process. MiM team helped me with not only application documents, but also choosing the best programs given my goals and I found its advise to be invaluable. MiM team did not provide cookie cutter advice that would be applicable to all candidates.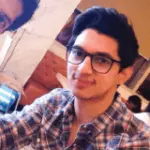 Right from my first conversation, I knew MIM-Essay is going to the apt mentor which would help me get into one of my target schools. In short, I'll be studying at one of the best B-schools and MIM-Essay has a lot to do with it. They paid attention to the minutest of the details and made sure that every element of the application is a 10/10.
Professional, personalized, understanding are some of the immediately visible traits that you notice about their service. They know we are worried. They know we want to do our best. So, they do everything possible to make the best happen without us getting too worried. The most value that MiM-essay adds is that they believe in experience-based answers and moreover highlight the learning in each experience. I think their ability to modify every essay as per your personality, your thoughts and your inclinations makes them extremely good at what they do.
I approached MiM essays after I got 3 rejects. I was really depressed about admissions and wanted a way to get an admit to at least one of the best schools. The approach used to help me was brilliant right from the start. The question guide I had gotten for LBS interview included almost all the questions I was asked in the actual interview. I've realised that such fine tuning of application is the magic to success. I got admits to both the colleges (LBS and LSE). I have already recommended MiM essays to at least 10 people. MiM Essays is THE RIGHT place for any MiM aspirant to be in.
MiM-Essay puts in its best efforts to understand the profile of the candidate in-depth. Another amazing service that is offered by the team is multiple edits till you get the best. NO LIMIT ON EDITS. THEY MAKE SURE TO CREATE BEST PROFILE!! Edits are done to back up the points with convincing background stories. They focus on this aspect the most to chalk out the best draft.
The most appealing aspect of MiM-Essay is the incredibly user-friendly and systematic strategy they've developed for dealing with the entire application process. It was like going through a course/training on how to deal with this journey by going through the numerous videos, samples, and interview prep that Abhyank had put up. I find it fascinating that, while the entire staff is there to support you, they do not spoon-feed you essays and instead challenge you to give it your all. From the beginning of this trip until the very end, when I received my admittance, I've noticed a significant change in myself, and MiM Essay's coaching has helped me acquire tremendous clarity.
MiM-Essay is worth every penny. My consultant was a true partner and was available whenever necessary; it was a seamless process despite our 6 hour time difference. I would not hesitate to give my full recommendation to anyone applying to a masters degree in business; I question whether I would have been accepted to so many world-renowned programs had it not been for my consultant and the MiM-Essay team.
Even though I decided to apply in the last days of submission, my consultant was available for my questions all the time and the answers were always helpful. He knows really well which parts you should highlight and which ones to get rid of. I believe I wouldn't get accepted without MiM-essay help. Even if you think you wrote your application really well. I am sure there is always something to improve that MiM-essay will notice.
With a score of just 640 in GMAT and still getting into these prestigious colleges explains how much value MIM Essay added to my application. With MiM-Essay, admissions to one of your dream colleges is guaranteed. It is the right place to approach since all the counselors have gone through the application process and have knowledge about the process to give inputs.
Sometimes you can get caught up in fantasy and other consultants may even promise something they can't deliver but MiM Essay team helped me align the right school with my goals. They took the time out to understand my motivations and experiences and helped me build a profile that was true to myself. It is easy in some ways to just memorize interview answers but in a stressful situation that's a risk which is why I really appreciated all the notes and mock interview sessions MiM-Essay gave me. With lakhs of students applying to the best programs, you must find a way to set yourself apart and MiM-Essay can help you find that