Concordia University
Concordia MEM Introduction
Course Duration

1 Year

Course Fee

6,989

Salary

53,000
The Concordia MEM provides a stimulating academic environment where you will learn state-of-the-art construction processes and project management strategies, as well as project planning, scheduling and cost estimating methods. Students are introduced to a wide range of project delivery systems, risk management, value engineering, claims and alternative dispute resolution methods. Coursework places particular emphasis on sustainable development, which will enable you to further your understanding of sustainable construction practices with due consideration to economics, ethics, and professionalism.
Concordia MEM Class Profile
Concordia MEM (Master in Engineering Management) program is designed for students who want to gain in-depth knowledge and skills in manufacturing engineering. The program attracts students from diverse academic and professional backgrounds who are interested in pursuing careers in the manufacturing industry. The class profile consists of students from different countries, academic backgrounds, and work experiences, creating a diverse learning environment. The students typically have an undergraduate degree in engineering or a related field, with some having work experience in the manufacturing industry. The program is rigorous and challenging, providing students with hands-on experience in cutting-edge manufacturing technologies and techniques. Graduates of the program are well-prepared to pursue careers in a variety of manufacturing industries.
Average Age

28 Years

Average GPA

3

GMAT

Not Required

Average Work Ex

4 Years

Class Size

65
Concordia MEM Acceptance Rate
Concordia MEM program is a highly selective program with a competitive acceptance rate. The exact acceptance rate varies from year to year and is dependent on the number of applications received and the quality of the applicants. However, in recent years, the acceptance rate has been around 25-30%, indicating that the program is very competitive. The admissions committee looks for candidates with strong academic backgrounds, relevant work experience, and a passion for pursuing a career in engineering management. Candidates who are able to demonstrate leadership potential, team collaboration skills, and a commitment to innovation and creativity are highly valued. Overall, prospective students should aim to showcase their unique strengths and qualifications in their application in order to maximize their chances of being accepted into this highly regarded program.
Acceptance Rate- 25%
Program and Curriculum Concordia MEM
Concordia MEM program is designed to meet the critical need for building and civil engineering by preparing and training highly qualified engineers in the design and implementation of construction processes to deal with problems posed by the ever-decreasing resources threatening the well-being of today's society.
Core Course
Project Management
Construction Processes
Electives
Applications of Artificial Intelligence in Building and Civil Engineering
Building Economics I
Computer-Aided Building DesignFundamentals of Facility Management
Simulations and Design of Construction Operations
Construction Planning and Control
Labour and Industrial Relations in Construction
Legal Issues in Construction
Project Cost Estimating
Trenchless Technology for Rehabilitation Works
Project Acquisition and Control
Information Technology Applications in Construction
Business Practices in Construction
Construction Equipment Management
Building Information Modeling in Construction
Extra Activities for Concordia MEM
Clubs
Accounting Students' Association (ASA)
Case Competition Club
Concordia Business Consulting Group (CBCG)
Concordia Finance Society (CFS)
Concordia Marketing Association (CMA)
Concordia Student Investment Fund (CSIF)
Entrepreneurship Association
International Business Association (IBA)
JMSB Sustainability Network (JSN)
Women in Business Society (WBS)
Eligibility and Requirements for Getting into Concordia MEM
Eligibility
A bachelor's degree from a recognized institution with a minimum CGPA of 3.0 on a 4.3 scale or equivalent for admission into Concordia MEM
A minimum of 2 years of full-time work experience in a relevant field.
Documents Required
Curriculum Vitae (CV)
Three letters of reference and assessment form
Statement of Purpose
Transcripts (with mark sheets if applicable) for all post-secondary institutions attended
Proof of Canadian Citizenship (if applicable)
English Test Scores.
Concordia MEM Deadlines
Concordia University's MEM program has rolling admissions and reviews applications on a continuous basis throughout the year. However, the program suggests applying by January 15th for the Fall semester and September 15th for the Winter semester for best consideration. Applicants are encouraged to submit their applications as early as possible to secure a spot in the Concordia MEM program.
| | |
| --- | --- |
| Deadline | Deadline Dates |
| Round 1 | November 15 |
| Round 2 | February 1 |
| Round 3 | April 1 |
| Round 4 | June 1 |
Concordia MEM Employment / Placement
The opportunities for Concordia MEM are pretty decent. Graduates can work in a wide range of sectors such as construction organizations, federal, provincial and municipal sectors, and consulting firms. Graduates are involved in projects related to traditional and modular building construction, water and wastewater infrastructure planning, monitoring, modelling and design as well as construction claims management.
Thus one can conclude that there are plenty of jobs after MEM from Concordia University.
$53,000
AVERAGE STARTING SALARY
Top Sectors Hiring Concordia MEM Graduates
Here are the top 3 sectors hiring from Concordia MEM along with the name of some companies in each sector:
Companies Recruiting From Concordia MEM
Aerospace
Bombardier
Pratt & Whitney
Airbus
Telecommunications
Bell Canada
Ericsson
Cisco Systems
Manufacturing
General Electric
Rolls-Royce
Alcoa



Concordia MEM Alumni Info
Concordia University alumni work for various construction organizations, public and private infrastructure projects, federal, provincial and municipal sectors, and consulting firms. And many have taken leadership positions in engineering and construction companies as well federal and provincial government agencies. Graduates of Concordia MEM are performing construction audits and impact assessments, as well as conducting research in environmental construction technologies.
Some Famous Alumni
Application Essay for Concordia MEM
The Concordia University (direct) application comprises of 1 Statement of Purpose. Like most universities, Concordia University also takes its essays very seriously and uses it as a medium to understand the strengths and weaknesses of prospective students. So make sure your essays are top-notch to get into the best MEM university in Canada.
The Statement of Purpose for Concordia MEM is generally a short essay composed of multiple parts. This is your opportunity to present, in your own words, your professional and personal achievements that make you a strong candidate for the program. Talk about:
Topics of interest that you would want to pursue in the program
How your academic and/or professional experiences (including publications, exhibitions, awards, relevant employment etc) have prepared you to be successful in the graduate program
What makes Concordia the best place for you to pursue the graduate program
What you hope to achieve in the graduate program and how this relates to your personal and professional goals.
In general, a Statement of Purpose will be approximately 600 words.
Letter of Recommendation for Concordia MEM
The letter of recommendation for the Concordia MEM program should come from someone who has worked closely with the candidate, preferably in a professional or academic capacity. The letter should highlight the candidate's achievements, skills, and character traits that make them a good fit for the program. The letter should also describe the candidate's potential for success in the program and in their future career. It is important for the letter to be well-written, professional, and honest, as it is a critical component of the application and can greatly influence the admission decision.
Interview Questions for Concordia MEM
The interview process for admission to Concordia MEM program may vary, but typically involves a one-on-one interview with a faculty member or admissions representative. The interview aims to assess the candidate's qualifications, career goals, and fit for the program. Some potential interview questions for Concordia MEM admission may include:
Q. What motivated you to pursue a Master of Engineering Management degree?
Q. What are your career goals and how do you think the MEM program will help you achieve them?
Q. Can you describe a project or work experience where you had to apply your technical skills to solve a business problem?
Q. How do you stay informed about the latest industry trends and technologies?
Q. What skills do you hope to develop or improve upon during the MEM program?
What Makes Concordia MEM Unique?
Some unique features of Concordia MEM (Master of Engineering in Manufacturing Engineering and Management) program are:
Industry-Focused Curriculum: The program is designed to provide students with a blend of technical, management, and leadership skills to excel in the manufacturing industry. The curriculum is designed in consultation with industry partners to ensure that it is relevant and up-to-date.
Experiential Learning: Students have the opportunity to participate in industry projects, co-op work terms, and internships to gain real-world experience and apply their knowledge in practice.
Flexibility: The program offers both full-time and part-time options to suit the needs of working professionals. It also allows students to choose from a variety of elective courses to specialize in areas such as automation, robotics, or sustainability.
Industry Connections: Concordia has strong industry connections and partnerships with leading manufacturing companies, providing students with opportunities for networking and career advancement.
Advanced Facilities: The program provides access to state-of-the-art facilities such as the Centre for Advanced Manufacturing and Design Technologies (CAMDT) and the Gina Cody School of Engineering and Computer Science, which houses world-class labs and research facilities.
Conclusion
In conclusion, the Concordia MEM is an excellent choice for professionals seeking to enhance their management skills and advance their careers in the field of engineering. The program's practical and interdisciplinary approach, combined with its emphasis on teamwork and leadership development, provides students with a well-rounded education and prepares them for the demands of the modern workplace. With access to a diverse network of alumni and industry partners, graduates of the MEM program are well-equipped to succeed in a variety of engineering and management roles.
I liked that the assigned representative is willing to make the extra mile for your essay. I liked that it wasn't a standardized product that just formulates your experiences but a continuous experience which really helps you reveal your true self in your essay. Without them i wouldn't have been able to get accepted into my first choice.
Admits from both HEC & ESCP :D…. to those contemplating whether to try their services or not….don't think.. Just take them … I couldn't think of any other service better than theirs'… Be is essay .. LOR .. Or interview .. They are the best in all… Not just for MIM essay they are commendable with MBA essay as well.
The MiM-Essay team can significantly improve your essays and increase your chances of getting into your target programs. For people with a non-business background, the MiM-Essay team is good at highlighting the relevant information within your experiences, and making the stories resonate with audiences. An admit from HEC just proves the worth of their services 🙂
Taking the essay and interview pack was one of the best decisions I made during the journey, not only is their profound knowledge about business schools very helpful but also their constant support will keep you motivated. I am very happy with the service they propose. I truly believe it gave me a strong competitive advantage and helped me present a polished image of myself in front of the LBS panel, ultimately getting me an admit.
I would say, do not think twice about it and GO for it. It is a worthwhile investment and will go a long way in helping you secure a place at your dream college. I not only got into my target colleges- HEC & ESSEC but even won a 20,000 euro scholarship!
They know what they do and they are 100% effective. I wanted to get into LSE and Duke, & with their assistance in all the phase of the admission process, we succeeded! To everyone who is wondering if these services are useful, I can firmly say that I probably couldn't have succeeded without them.

It was a great experience working with MiM-Essay team, they helped me crack into LBS my first priority, I did not even need to think of my second-priority or whatsoever. If MiM-Essay team diagnosed you, and then, ensured that you have a high level of possibility of achieving your aims, they definitely can help you prepare for the applications perfectly.
Mim-Essay helped me write my story in a way that was compelling and distinct. Through brainstorming, attentive listening, patience and hard work, the Mim-essay staff helped me find what made me unique and competitive in a large pool of applicants. In addition, the limitless edits made the essays and the resume engaging and appealing enough to stand out during the application.
Right from the very beginning, I received a lot of quality attention, which not only enabled me to optimally prepare my application package, but also to remain confident throughout this sometimes-turbulent process. MiM team helped me with not only application documents, but also choosing the best programs given my goals and I found its advise to be invaluable. MiM team did not provide cookie cutter advice that would be applicable to all candidates.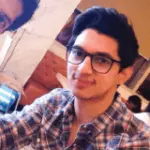 Right from my first conversation, I knew MIM-Essay is going to the apt mentor which would help me get into one of my target schools. In short, I'll be studying at one of the best B-schools and MIM-Essay has a lot to do with it. They paid attention to the minutest of the details and made sure that every element of the application is a 10/10.
Professional, personalized, understanding are some of the immediately visible traits that you notice about their service. They know we are worried. They know we want to do our best. So, they do everything possible to make the best happen without us getting too worried. The most value that MiM-essay adds is that they believe in experience-based answers and moreover highlight the learning in each experience. I think their ability to modify every essay as per your personality, your thoughts and your inclinations makes them extremely good at what they do.
I approached MiM essays after I got 3 rejects. I was really depressed about admissions and wanted a way to get an admit to at least one of the best schools. The approach used to help me was brilliant right from the start. The question guide I had gotten for LBS interview included almost all the questions I was asked in the actual interview. I've realised that such fine tuning of application is the magic to success. I got admits to both the colleges (LBS and LSE). I have already recommended MiM essays to at least 10 people. MiM Essays is THE RIGHT place for any MiM aspirant to be in.
MiM-Essay puts in its best efforts to understand the profile of the candidate in-depth. Another amazing service that is offered by the team is multiple edits till you get the best. NO LIMIT ON EDITS. THEY MAKE SURE TO CREATE BEST PROFILE!! Edits are done to back up the points with convincing background stories. They focus on this aspect the most to chalk out the best draft.
The most appealing aspect of MiM-Essay is the incredibly user-friendly and systematic strategy they've developed for dealing with the entire application process. It was like going through a course/training on how to deal with this journey by going through the numerous videos, samples, and interview prep that Abhyank had put up. I find it fascinating that, while the entire staff is there to support you, they do not spoon-feed you essays and instead challenge you to give it your all. From the beginning of this trip until the very end, when I received my admittance, I've noticed a significant change in myself, and MiM Essay's coaching has helped me acquire tremendous clarity.
MiM-Essay is worth every penny. My consultant was a true partner and was available whenever necessary; it was a seamless process despite our 6 hour time difference. I would not hesitate to give my full recommendation to anyone applying to a masters degree in business; I question whether I would have been accepted to so many world-renowned programs had it not been for my consultant and the MiM-Essay team.
Even though I decided to apply in the last days of submission, my consultant was available for my questions all the time and the answers were always helpful. He knows really well which parts you should highlight and which ones to get rid of. I believe I wouldn't get accepted without MiM-essay help. Even if you think you wrote your application really well. I am sure there is always something to improve that MiM-essay will notice.
With a score of just 640 in GMAT and still getting into these prestigious colleges explains how much value MIM Essay added to my application. With MiM-Essay, admissions to one of your dream colleges is guaranteed. It is the right place to approach since all the counselors have gone through the application process and have knowledge about the process to give inputs.
Sometimes you can get caught up in fantasy and other consultants may even promise something they can't deliver but MiM Essay team helped me align the right school with my goals. They took the time out to understand my motivations and experiences and helped me build a profile that was true to myself. It is easy in some ways to just memorize interview answers but in a stressful situation that's a risk which is why I really appreciated all the notes and mock interview sessions MiM-Essay gave me. With lakhs of students applying to the best programs, you must find a way to set yourself apart and MiM-Essay can help you find that