Duke MBA Review
Duke Fuqua MBA Introduction
Course Duration

22 months

Course Fee

75,000 USD

Salary

$141,109

Intake

2
Duke Fuqua School of Business is renowned for its highly regarded full-time MBA program, offering an impressive educational experience that prepares students for success in the business world. With a rigorous study schedule and a dynamic curriculum, the program equips students with the essential skills and knowledge necessary to excel.
Throughout your journey at Duke Fuqua, you will develop a sharp intellect, enabling you to objectively analyze various options and make informed decisions. The program emphasizes the importance of understanding diverse perspectives, fostering the ability to discern opinions while maintaining a collaborative approach. You will learn to engage with others constructively, gaining valuable insights into their strengths and identifying those qualities within yourself.
The Duke MBA experience aims to shape you into a transformative leader, instilling a sense of hope within organizations and inspiring them to achieve greater things. Simultaneously, you will be encouraged to prioritize your own personal growth and success.
By the time you complete the Duke MBA program, you will emerge as a confident leader who can navigate complex challenges, foster collaboration, and motivate others to achieve their best. Your ability to create positive change within organizations will be coupled with a strong sense of self-awareness and a commitment to pursuing your own aspirations.
Duke Fuqua MBA Class Profile
The Duke MBA program provides a diverse and experienced student body. This year's incoming class has an average of 6 years of work experience, with the highest concentration of students coming from the finance, technology, and consulting industries. Additionally, the class is composed of 48% women and 39% international students. The program offers a range of coursework to meet the individual needs of each student, ranging from core business fundamentals to electives in specialized fields such as healthcare and energy management. Duke MBA class profile provides a unique opportunity to gain an education from a premier business school.
Average Age

29

Average GPA

3.9

GMAT

760

Average Work Ex

6 Years

Class Size

399
Duke Fuqua MBA Acceptance Rate
The admission percentage for students applying to Duke Fuqua School of Business is about 8%, which is exactly less than one-quarter of all applicants. If you compare this to the acceptance rates at some of the most prestigious business schools in the world, you will find that getting into Duke MBA program is quite difficult. There are just nine other business schools with admittance rates that are more competitive.
Acceptance Rate: 8%
Program and Curriculum Duke Fuqua MBA
The Duke MBA program curriculum offers a comprehensive curriculum that focuses on developing the necessary skills and knowledge for a successful business career. The program is tailored to meet the individual needs of each student, offering specialized tracks in areas such as finance, marketing, and operations. These tracks provide a comprehensive education in the fundamentals of business, with coursework focused on financial analysis, strategic thinking, leadership, and global perspectives. Students also have the opportunity to gain hands-on experience through internships and international study programs. With a highly esteemed faculty and robust curriculum, the Duke MBA duration provides students with the skills they need to succeed in today's competitive business environment.
Core Courses at Duke MBA
Accounting Fundamentals: This course covers the fundamental principles of accounting, including financial statements, income statements, balance sheets, and cash flow statements.
Economics for Management: This course focuses on microeconomics and macroeconomics principles that are relevant to managers.
Financial Management: This course provides an introduction to corporate finance, including financial statements analysis, time value of money, capital budgeting, and risk management.
Marketing Management: This course covers the principles of marketing, including market research, segmentation, positioning, and branding.
Operations Management: This course focuses on managing the production of goods and services, including topics such as process analysis, quality control, supply chain management, and inventory management. Students will learn how to optimize production processes and improve operational efficiency.
Strategy: This course provides an overview of strategic management, including competitive analysis, resource allocation, and strategic planning. Students will learn how to develop and execute strategies that enable firms to achieve sustainable competitive advantage.
Electives at Duke MBA
Entrepreneurial Finance: This course is designed for students interested in entrepreneurship or venture capital. It covers topics such as startup valuation, funding strategies, and exit options.
Business in Africa: This course explores the business environment and opportunities in various African countries. It covers topics such as market entry, risk management, and economic development.
Energy Markets and Innovation: This course focuses on the energy industry, covering topics such as energy policy, renewable energy, and energy markets.
Health Sector Management: This course is designed for students interested in the healthcare industry. It covers topics such as healthcare delivery, health policy, and healthcare innovation.
Brand Management: This course covers topics such as brand strategy, brand positioning, and brand equity. It is designed for students interested in marketing or brand management.
Global Immersion Electives: These courses are held in various countries and provide students with the opportunity to learn about the local business environment and culture. Examples include Global Immersion Electives in China, India, and Latin America.
Clubs and Associations at Duke MBA
Consulting Club: This club provides resources and support for students interested in pursuing careers in consulting. It organizes workshops, case competitions, and networking events with industry professionals.
Energy Club: The Energy Club is focused on providing students with opportunities to learn about and pursue careers in the energy sector. The club also hosts events and conferences to facilitate networking and discussion around energy-related topics.
Finance Club: The Finance Club is designed for students interested in careers in finance. It offers resources and support for students interested in investment banking, private equity, and other finance-related fields.
Marketing Club: This club is focused on helping students interested in marketing careers. It offers opportunities for students to learn about different marketing disciplines, including digital marketing, brand management, and consumer insights.
Healthcare Club: The Healthcare Club is focused on providing students with resources and support for careers in the healthcare industry. It offers events and speakers focused on topics such as healthcare policy, healthcare consulting, and healthcare technology.
Net Impact Club: This club is focused on promoting social and environmental impact in business. It organizes events and conferences focused on sustainable business practices and social responsibility.
Tech Club: The Tech Club is designed for students interested in careers in the technology industry. It offers resources and support for students interested in product management, technology consulting, and other tech-related fields.
Scholarships for Duke MBA
Merit-Based Scholarships: These scholarships are awarded to candidates who have demonstrated exceptional academic, professional, or personal achievements.
Diversity Scholarships: These scholarships are awarded to candidates who contribute to the diversity of the MBA program, including underrepresented minorities, women, and LGBTQ+ students.
Forté Foundation Scholarships: These scholarships are available for women who have demonstrated strong leadership potential and academic excellence.
Military Scholarships: These scholarships are available for active-duty military personnel or veterans who have served in the U.S. military.
Duke MBA Fellowships: These fellowships are awarded to students who have demonstrated outstanding leadership potential and commitment to social responsibility.
Loan Forgiveness Programs: Duke Fuqua School of Business offers loan forgiveness programs for graduates who pursue careers in nonprofit or public service sectors.
Eligibility and Requirements for Getting into Duke Fuqua MBA
To be eligible for the Duke MBA program, applicants must hold a bachelor's degree or its equivalent from an accredited institution. The admissions committee considers various factors, including academic performance, professional experience, leadership potential, and personal qualities. Required application materials include essays, a resume, transcripts, GMAT or GRE scores, letters of recommendation, and an interview invitation.
Here are the Duke MBA Eligibility and Requirements that one needs to fulfill to be eligible for the program:
Eligibility Requirements
Bachelor's degree from an accredited institution.
Preferred minimum of two years of full-time work experience.
Submission of GMAT or GRE scores.
Demonstrated proficiency in English language (TOEFL, IELTS, or PTE scores for non-native English speakers).
Completion of online Duke Fuqua MBA application including resume, essays, recommendation letters, and application fee.
Document Related to the Application
Transcripts
Questions and Essays
1-Page Business Resume
Letters of Recommendation
GRE/GMAT score report
Interview Process
To submit an online application, a 225 USD non-refundable fee must be paid either by VISA or MasterCard.
GPA needed for Duke Fuqua
Duke Fuqua does not have a strict minimum GPA requirement for admission. However, the average undergraduate GPA for the latest class was 3.5, indicating that a competitive GPA can strengthen your application and demonstrate academic capability.
GMAT needed for Duke Fuqua
Duke accepts GMAT scores as part of the application process. The average Duke MBA GMAT score for the latest class was 702, which serves as a benchmark for competitive applicants. A strong GMAT score can showcase your quantitative and analytical abilities and contribute to a competitive application.
GRE needed for Duke Fuqua
Duke Fuqua also accepts GRE scores from applicants. The average GRE score for the latest class was 161 (Verbal) and 160 (Quantitative), providing insight into the competitive range. A strong GRE score in both verbal and quantitative sections can demonstrate your readiness for the academic rigors of the program.
Average Work Experience needed for Duke Fuqua
While Duke Fuqua does not have a minimum requirement for work experience, the average work experience for the latest class was 5 years. This suggests that having significant professional experience can contribute to the learning environment by enriching classroom discussions with real-world insights and diverse perspectives.
Is IELTS needed for Duke Fuqua
For non-native English speakers, Duke Fuqua accepts both IELTS and TOEFL scores as proof of English proficiency. The minimum TOEFL score required is 100, while the minimum IELTS score required is 7.0. Providing a valid English language proficiency test score is necessary to ensure that applicants can effectively participate in the program's academic and social activities.
Duke Fuqua MBA Deadlines
The Duke MBA program is one of the top business schools in the country and offers rigorous courses in various areas of business. Prospective students must adhere to important deadlines for applications and other materials to be accepted into the program.
Duke MBA Admission Process
Application: Applicants are required to fill out an online application form, which includes personal information, academic history, and work experience.
Interview: After submitting the application, some applicants may be invited for an interview with a member of the admissions committee or alumni.
Recommendations: Applicants must submit two letters of recommendation from individuals who can speak to their academic and professional qualifications.
Standardized tests: Applicants must submit GMAT or GRE scores. TOEFL or IELTS scores are required for international applicants whose native language is not English.
Essays: Applicants must complete several essay questions as part of the application process.
Resume: Applicants must submit a current resume that highlights their academic and professional experience.
Transcripts: Applicants must submit official transcripts from all undergraduate and graduate institutions attended.
When do the admissions start?
The admissions process for the Duke MBA program is highly competitive, and it is important to stay on top of the application timeline to ensure that all requirements are met on time. The admissions cycle for Duke Fuqua MBA program typically begins in the early fall, with applications typically becoming available in September. The application deadline for the early action round is usually in early October, while the regular decision deadline is in early January.
Here is a salient view of the Duke MBA deadlines and dates:
| | |
| --- | --- |
| Rounds | Deadline Dates |
| Round 1 | 26 Sept 2022 |
| Round 2 | 5 Jan 2023 |
| Round 3 | 13 Feb 2023 |
| Round 4 | 28 Mar 2023 |
Duke Fuqua MBA Employment / Placement
The Duke MBA Employment and placement results in over 90% of graduates receiving job offers within three months of graduation. The top employers hiring Duke Fuqua MBA graduates include Amazon, McKinsey & Company, Microsoft, and Bain & Company. Duke Fuqua's Career Management Center offers resources such as career coaching, company visits, on-campus recruiting events, and job postings to help students secure employment opportunities.
The center also provides guidance on networking, interviewing, and negotiating job offers. Overall, Duke Fuqua's MBA program prepares graduates for a variety of careers across industries, with a focus on providing practical business skills and leadership development to succeed in the competitive job market.
Duke MBA Average Starting Salary
The average starting Duke MBA salary of graduates is around $150,000 per year. However, this figure can vary depending on various factors such as industry, job function, location, work experience, and negotiation skills. The school's reputation, rigorous curriculum, and career services also contribute to the high starting salaries of its graduates. Duke Fuqua School of Business has an excellent track record in terms of employment and placement of its MBA graduates. The school boasts a strong global network of alumni, as well as deep partnerships with leading corporations and organizations across various industries.
Duke Fuqua Placement Statistics
Duke placement statistics for the Class of 2022 were impressive, with 92% of MBA graduates receiving job offers within three months of graduation. The school's strong network and reputation translated into excellent employment opportunities across various industries. The top sectors for Duke Fuqua graduates were consulting, with a placement rate of 34%, followed by technology at 23%, and financial services at 22%. These figures reflect the strong connections that Duke Fuqua has with leading companies, positioning graduates for successful careers in their desired fields.
Duke Fuqua MBA Employment Report
According to the latest employment report, which covers the Class of 2020, 91% of graduates secured full-time employment within three months of graduation. The median base salary for the Class of 2020 was $140,000, with a range of $60,000 to $200,000. Additionally, 34% of graduates accepted jobs in consulting, 28% in finance, 21% in technology, and 8% in healthcare. Other popular industries included consumer goods, energy, real estate, and retail.
The top employers for Duke MBA graduates were Amazon, Bain & Company, Boston Consulting Group, Deloitte, EY (Ernst & Young), Goldman Sachs, JPMorgan Chase & Co., McKinsey & Company, Microsoft, and Morgan Stanley. These companies hired 23% of the Class of 2023.
$150,000
AVERAGE STARTING SALARY
Top Sectors Hiring Duke Fuqua MBA Graduates
Duke MBA graduates are in high demand across various sectors, including consulting, finance, technology, healthcare, consumer goods, and energy. Consulting firms, in particular, have a strong presence on campus, with several leading firms recruiting Duke Fuqua graduates for their exceptional problem-solving and strategic thinking skills. Investment banking and asset management firms also actively recruit from Duke Fuqua, with a significant number of graduates joining top-tier banks and investment firms.
Duke Fuqua offers remarkable career opportunities with renowned companies like Bain and Company, McKinsey and Company, Deloitte, and many more. The average salary received by Duke Fuqua graduates in 2020 was impressive, standing at $75,200. Considering the Duke MBA fees, students can expect a substantial return on investment, potentially doubling their initial investment.
Companies Recruiting from Duke MBA
Duke Fuqua MBA graduates have been successful in securing positions in a wide range of industries, with many alumni holding leadership positions in top companies worldwide. The school's emphasis on real-world learning, teamwork, and leadership development has prepared graduates to excel in their careers and make a positive impact in their organizations.
Consulting
Bain & Company: A global management consulting firm known for its expertise in strategy, private equity, and performance improvement.
Boston Consulting Group (BCG): A leading management consulting firm renowned for its innovative approaches and strategic insights across industries.
McKinsey & Company: One of the most prestigious management consulting firms globally, providing advisory services to organizations across various sectors.
Deloitte: A multinational professional services firm offering a wide range of services, including consulting, auditing, tax, and financial advisory.
Accenture: A global professional services company specializing in management consulting, technology services, and outsourcing solutions.
Finance
Goldman Sachs: A renowned investment banking and financial services firm, offering expertise in investment management, securities, and mergers and acquisitions.
JP Morgan Chase & Co.: A prominent global financial institution providing a wide range of financial services, including investment banking, asset management, and private banking.
Morgan Stanley: A leading global financial services firm, offering services in investment banking, securities trading, wealth management, and asset management.
Bank of America: One of the largest banking and financial services corporations in the United States, providing a range of consumer and commercial banking services.
Wells Fargo: A diversified financial services company offering banking, mortgage, investment, and commercial services to individuals and businesses.
Technology
Google: A multinational technology company specializing in internet-related services and products, including search engines, online advertising, and cloud computing.
Amazon: An e-commerce and cloud computing giant, offering a vast range of products and services, including retail, digital streaming, and web services.
Apple: A multinational technology company known for its iconic products, including iPhones, iPads, Mac computers, and software applications.
Microsoft: A renowned technology company offering software, hardware, and cloud-based services, including operating systems, productivity tools, and gaming consoles.
Salesforce: A leading customer relationship management (CRM) platform provider, offering cloud-based solutions for sales, service, marketing, and analytics.
Duke Fuqua MBA Alumni Info
The Duke MBA program has an extensive and accomplished alumni network. Alumni have gone on to hold positions at some of the most influential companies in the world, ranging from Fortune 500 companies to start-ups. As a part of the Duke Fuqua alumni network, students have access to mentors and resources to help them navigate their career path. Additionally, alumni are invited to attend events and lectures hosted by the school, providing a great opportunity for networking and knowledge sharing.
Some Famous Alumni at Duke MBA
Tim Cook- CEO of Apple
Ranjana Clark - Head of Transaction Banking, MUFG Americas Holdings
Melinda Gates - Co-Founder of the Bill and Melinda Gates Foundation
Application Essay for Duke Fuqua MBA
The Duke MBA program requires applicants to submit two comprehensive essays and one short answer as part of their application process. This essay is an opportunity for applicants to demonstrate their understanding of the program, their commitment to their education, and why they are great candidates for the program.
The Duke MBA essays should be well thought out and carefully researched to ensure that it accurately reflects the applicant's qualifications and motivations. It is essential that applicants put in the effort to make sure their essay stands out from the competition and gives them a competitive edge in their application.
Essay 1
25 random things about yourself
Your submission should be limited to a maximum of two pages (750 words). The composition must take the form of a list numbering from 1-25; some points may be brief while others can span multiple paragraphs.
Essay 2
The Fuqua community and you
Your response will be limited to 1 page (500 words maximum).
Optional Essay
Tell us more
If you feel there are circumstances of which the admissions committee should be aware, please explain them here Note that you should NOT upload additional essays nor additional recommendations in this area. The Optional Information section is intended to provide the admissions committee with insight into your circumstances only.
Your response will be limited to 1 page (500 words maximum).
Tips to answer Duke MBA Essays
Here are some tips to help you craft strong and compelling essays for the Duke MBA application:
Understand the essay prompts: Carefully read and understand the essay prompts provided by Duke Fuqua. Pay attention to the specific questions asked and the desired qualities or experiences they are seeking.
Reflect on your experiences: Take time to reflect on your personal and professional experiences, identifying key moments, challenges, and achievements that have shaped your journey and influenced your goals.
Be authentic and introspective: Be true to yourself and share your genuine thoughts, motivations, and aspirations. Admissions officers value authenticity and want to understand who you are as a person and what you can bring to the Fuqua community.
Show your fit with Fuqua: Demonstrate a clear understanding of Duke Fuqua's culture, values, and unique programs. Explain how you will contribute to and benefit from the collaborative and diverse community at Fuqua.
Provide concrete examples: Support your statements with specific examples and evidence from your experiences. This will help bring your essays to life and make them more compelling and memorable.
Be concise and focused: Write concisely and stay focused on answering the essay prompts. Avoid unnecessary jargon or overly complex language. Adhere to the word limits provided and ensure that your essays are well-structured and organized.
Seek feedback and proofread: Share your essays with trusted individuals such as friends, family, or mentors for feedback. Proofread carefully to ensure your essays are free from grammatical errors, typos, and inconsistencies.
Connect with current students or alumni: Reach out to current Duke Fuqua students or alumni to gain insights and understand the school's values, culture, and resources. This can help you tailor your essays and demonstrate your genuine interest in Fuqua.
Letter of Recommendation for Duke Fuqua MBA
Your recommendation should be based on your recent performance in a professional setting. Your involvement in volunteer activities or other service-oriented roles can provide an excellent starting point for your consideration. The most valuable recommendations come from people who possess knowledge of your skills and abilities as a professional. New applicants are Duke MBA application requires to submit one letter of recommendation.
Applicants who have previously reapplied may reuse their previous recommendation letter, and should it be deemed appropriate there is the option to include it in their current application. Alternatively, provision can also be made for the submission of a fresh one if desired.
Interview Questions for Duke Fuqua MBA
Here are some common Duke MBA interview questions that will help you prepare for getting into top B-schools:
Set 1
Q: Tell me about yourself and your background.
Q: Why are you interested in pursuing an MBA at Duke Fuqua?
Q: How do you envision your career progressing after completing the MBA program?
Q: Describe a challenging situation you faced in a team setting and how you handled it.
Q: What unique skills or experiences do you bring to the Duke Fuqua community?
Q: How do you define leadership, and how have you demonstrated it in your professional or personal life?
Q: What do you hope to contribute to the Duke Fuqua community?
Q: How do you handle ambiguity and adapt to changing circumstances?
Q: Describe a time when you had to influence others to achieve a common goal.
Q: What are your long-term goals and how does pursuing an MBA align with them?
Set 2
Q: Describe a time when you had to navigate a difficult situation with a coworker or team member. How did you handle it?
Q: Tell me about a project or initiative you led that required effective collaboration and communication skills.
Q: Share an example of a time when you faced a significant challenge or setback. How did you overcome it?
Q: Discuss a situation where you had to make a tough decision with limited information. How did you approach it?
Q: Describe a time when you had to persuade others to adopt a new idea or approach. How did you go about it?
Q: Tell me about a time when you had to manage conflicting priorities and meet multiple deadlines.
Q: Share an experience where you successfully resolved a complex problem or improved an existing process.
Q: Discuss a situation where you demonstrated resilience and adaptability in the face of unexpected obstacles.
Q: Describe a time when you had to work with individuals from diverse backgrounds and perspectives. How did you ensure effective collaboration?
Q: Tell me about a time when you took initiative and went above and beyond to achieve a desired outcome.
What Makes Duke Fuqua MBA Unique?
Is Duke MBA worth it? Duke Fuqua is known for several unique aspects that set it apart from other business schools:
Team Fuqua Culture: The Team Fuqua spirit is deeply ingrained in the school's culture. Fuqua fosters a collaborative and supportive environment where students work together to achieve success. This culture extends beyond the classroom and creates lifelong connections among students, alumni, and the broader Fuqua community.
Cross-Disciplinary Approach: Duke Fuqua encourages interdisciplinary learning by integrating business education with other disciplines, such as law, medicine, and engineering. This approach enables students to gain a broader perspective and develop a well-rounded skill set that prepares them to tackle complex, real-world challenges.
Global Opportunities: Fuqua offers a range of global learning experiences, including international study trips, global consulting projects, and exchange programs with partner schools worldwide. These opportunities enable students to develop a global mindset, expand their cultural intelligence, and build a network of connections across the globe.
Leadership Development: Fuqua places a strong emphasis on leadership development. The school's unique leadership model, known as "Consequential Leadership," focuses on developing ethical and responsible leaders who can drive positive change. Through various experiential learning opportunities and leadership programs, Fuqua nurtures students' leadership potential.
Commitment to Social Impact: Duke Fuqua is renowned for its commitment to social impact and sustainability. The school integrates social and environmental responsibility into its curriculum and offers numerous initiatives and programs focused on social entrepreneurship, impact investing, and corporate social responsibility.
Strong Alumni Network: Fuqua boasts a vibrant and engaged alumni network, known as the Fuqua Network. This network provides valuable support, mentorship, and career opportunities to current students and fosters lifelong connections and professional growth.
Conclusion
Duke is one of the most renowned MBA colleges in USA. Choosing Duke Fuqua for your MBA can indeed be a transformative decision for your career. As a respected and renowned business school, Fuqua imparts an enriching and fulfilling MBA experience to its students. The exceptional faculty, strong networking opportunities, and diverse student body all converge to create a collaborative and supportive environment that fosters both personal and professional growth.
What is the application process for the Duke Fuqua MBA program?
The application process for the Duke Fuqua MBA program typically involves submitting an online application, academic transcripts, GMAT or GRE scores, essays, a resume, and recommendations. The school also offers optional interviews for applicants who are selected to move forward in the admissions process.
What financial aid options are available for international students at Duke Fuqua?
Duke Fuqua offers a range of financial aid options for international students, including scholarships, fellowships, and loans. However, competition for financial aid is highly competitive, and most international students are expected to fund their education through personal resources or loans.
What is the student culture like at Duke Fuqua MBA?
Duke Fuqua is known for its strong sense of community and teamwork through its "Team Fuqua" culture. Students are encouraged to collaborate, support one another, and work towards common goals. The school also offers a range of student-led clubs and organizations that allow students to pursue their interests and connect with their peers.
What is the employment outlook for Duke Fuqua MBA graduates?
Duke Fuqua MBA graduates are highly sought after by employers, with a strong track record of success in a range of industries and functions. The school has a dedicated Career Management Center that provides students with career counseling, job search resources, and networking opportunities.
I liked that the assigned representative is willing to make the extra mile for your essay. I liked that it wasn't a standardized product that just formulates your experiences but a continuous experience which really helps you reveal your true self in your essay. Without them i wouldn't have been able to get accepted into my first choice.
Admits from both HEC & ESCP :D…. to those contemplating whether to try their services or not….don't think.. Just take them … I couldn't think of any other service better than theirs'… Be is essay .. LOR .. Or interview .. They are the best in all… Not just for MIM essay they are commendable with MBA essay as well.
The MiM-Essay team can significantly improve your essays and increase your chances of getting into your target programs. For people with a non-business background, the MiM-Essay team is good at highlighting the relevant information within your experiences, and making the stories resonate with audiences. An admit from HEC just proves the worth of their services 🙂
Taking the essay and interview pack was one of the best decisions I made during the journey, not only is their profound knowledge about business schools very helpful but also their constant support will keep you motivated. I am very happy with the service they propose. I truly believe it gave me a strong competitive advantage and helped me present a polished image of myself in front of the LBS panel, ultimately getting me an admit.
I would say, do not think twice about it and GO for it. It is a worthwhile investment and will go a long way in helping you secure a place at your dream college. I not only got into my target colleges- HEC & ESSEC but even won a 20,000 euro scholarship!
They know what they do and they are 100% effective. I wanted to get into LSE and Duke, & with their assistance in all the phase of the admission process, we succeeded! To everyone who is wondering if these services are useful, I can firmly say that I probably couldn't have succeeded without them.

It was a great experience working with MiM-Essay team, they helped me crack into LBS my first priority, I did not even need to think of my second-priority or whatsoever. If MiM-Essay team diagnosed you, and then, ensured that you have a high level of possibility of achieving your aims, they definitely can help you prepare for the applications perfectly.
Mim-Essay helped me write my story in a way that was compelling and distinct. Through brainstorming, attentive listening, patience and hard work, the Mim-essay staff helped me find what made me unique and competitive in a large pool of applicants. In addition, the limitless edits made the essays and the resume engaging and appealing enough to stand out during the application.
Right from the very beginning, I received a lot of quality attention, which not only enabled me to optimally prepare my application package, but also to remain confident throughout this sometimes-turbulent process. MiM team helped me with not only application documents, but also choosing the best programs given my goals and I found its advise to be invaluable. MiM team did not provide cookie cutter advice that would be applicable to all candidates.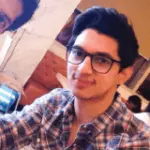 Right from my first conversation, I knew MIM-Essay is going to the apt mentor which would help me get into one of my target schools. In short, I'll be studying at one of the best B-schools and MIM-Essay has a lot to do with it. They paid attention to the minutest of the details and made sure that every element of the application is a 10/10.
Professional, personalized, understanding are some of the immediately visible traits that you notice about their service. They know we are worried. They know we want to do our best. So, they do everything possible to make the best happen without us getting too worried. The most value that MiM-essay adds is that they believe in experience-based answers and moreover highlight the learning in each experience. I think their ability to modify every essay as per your personality, your thoughts and your inclinations makes them extremely good at what they do.
I approached MiM essays after I got 3 rejects. I was really depressed about admissions and wanted a way to get an admit to at least one of the best schools. The approach used to help me was brilliant right from the start. The question guide I had gotten for LBS interview included almost all the questions I was asked in the actual interview. I've realised that such fine tuning of application is the magic to success. I got admits to both the colleges (LBS and LSE). I have already recommended MiM essays to at least 10 people. MiM Essays is THE RIGHT place for any MiM aspirant to be in.
MiM-Essay puts in its best efforts to understand the profile of the candidate in-depth. Another amazing service that is offered by the team is multiple edits till you get the best. NO LIMIT ON EDITS. THEY MAKE SURE TO CREATE BEST PROFILE!! Edits are done to back up the points with convincing background stories. They focus on this aspect the most to chalk out the best draft.
The most appealing aspect of MiM-Essay is the incredibly user-friendly and systematic strategy they've developed for dealing with the entire application process. It was like going through a course/training on how to deal with this journey by going through the numerous videos, samples, and interview prep that Abhyank had put up. I find it fascinating that, while the entire staff is there to support you, they do not spoon-feed you essays and instead challenge you to give it your all. From the beginning of this trip until the very end, when I received my admittance, I've noticed a significant change in myself, and MiM Essay's coaching has helped me acquire tremendous clarity.
MiM-Essay is worth every penny. My consultant was a true partner and was available whenever necessary; it was a seamless process despite our 6 hour time difference. I would not hesitate to give my full recommendation to anyone applying to a masters degree in business; I question whether I would have been accepted to so many world-renowned programs had it not been for my consultant and the MiM-Essay team.
Even though I decided to apply in the last days of submission, my consultant was available for my questions all the time and the answers were always helpful. He knows really well which parts you should highlight and which ones to get rid of. I believe I wouldn't get accepted without MiM-essay help. Even if you think you wrote your application really well. I am sure there is always something to improve that MiM-essay will notice.
With a score of just 640 in GMAT and still getting into these prestigious colleges explains how much value MIM Essay added to my application. With MiM-Essay, admissions to one of your dream colleges is guaranteed. It is the right place to approach since all the counselors have gone through the application process and have knowledge about the process to give inputs.
Sometimes you can get caught up in fantasy and other consultants may even promise something they can't deliver but MiM Essay team helped me align the right school with my goals. They took the time out to understand my motivations and experiences and helped me build a profile that was true to myself. It is easy in some ways to just memorize interview answers but in a stressful situation that's a risk which is why I really appreciated all the notes and mock interview sessions MiM-Essay gave me. With lakhs of students applying to the best programs, you must find a way to set yourself apart and MiM-Essay can help you find that