Durham MBA Review
Durham MBA Introduction
Course Duration

12 Months

Course Fee

£35,000

Salary

£121,094

Intake

1
The 12-month MBA program at Durham is designed to provide a transformative experience for individuals looking to advance their careers. Through a combination of on-campus learning, one-on-one contact hours, and online learning, this program ensures that students have the time and resources to achieve their goals.
With a strong curriculum and a focus on industry-relevant topics, the Durham MBA offers a comprehensive learning experience that prepares candidates to become top leaders in both business and academia. The program also provides extensive global exposure, allowing students to gain a broader perspective and understand the complexities of the global business landscape.
By enrolling in the program, you will have the opportunity to build essential leadership skills and acquire the knowledge needed to thrive in today's fast-moving environment. The program equips you with the tools necessary to excel in your chosen field and positions you for success in your future endeavors.
Don't miss out on this unparalleled opportunity to transform your career. Join the 12-month MBA program and embark on a journey toward becoming a highly accomplished professional in the global business arena.
Durham MBA Class Profile
Located just over an hour away from London by train, the Durham MBA program is well known for providing students with access to the city's rich cultural scene. The school is an interdisciplinary institution that is dedicated to attracting and cultivating students of the highest caliber from all corners of the world. Students are known for their academic prowess as well as their strong grounding in the practical aspects of running a business.
Average Age

27

Average GPA

3.5

GMAT

600

Average Work Ex

6 Years

Class Size

32
Durham MBA Acceptance Rate
If you're considering applying to the program it's important to understand the acceptance rate. The acceptance rate is the percentage of applicants who are admitted to the program. For the Durham MBA program, the acceptance rate is 11.4% which means that out of every 100 applicants, only around 11 are accepted.
Acceptance rate- 14%
Program and Curriculum Durham MBA
Your career will be completely reinvented as a result of the enhancement of your key business and leadership capabilities that you will receive. These capabilities will enable you to thrive in the dynamic and competitive global business environment. The Durham MBA program will help you advance your knowledge and capabilities within a personalized career pathway that is closely aligned to your own professional aspirations by combining theoretical business study with actual business experience.
Core courses
| | |
| --- | --- |
| Course | Description |
| Strategic Management | This course covers the strategic planning and decision-making process for businesses and is important for understanding overall business operations. |
| Operations and Technology | This course covers the management of technology and operations within a business and is important for improving efficiency and productivity. |
| Accounting and Finance | This course covers the fundamentals of financial accounting and management accounting, which are essential for managing financial resources within a business. |
| Leading and Managing People | This course covers the theory and practice of leadership and is important for developing effective management skills. |
| Marketing | This course covers the principles and techniques of marketing, which are essential for identifying customer needs and creating effective marketing strategies. |
Electives
| | |
| --- | --- |
| Course | Description |
| International Business in Context | This elective explores the global business environment, including cultural differences and international trade regulations. |
| Project Management | This elective covers the principles of project management, including project planning, scheduling, and budgeting. |
| Entrepreneurship | This elective focuses on the skills and knowledge needed to start and run a successful business venture. |
| Business Analytics | This elective covers the use of data analytics tools and techniques to inform business decision-making. |
| Technology Innovation | This elective explores the impact of technology on business, including emerging technologies and their potential applications. |
Extra activities
The Students' Union - The Students' Union provides a platform for students to voice their opinions, organize events, and engage with the university community.
The Careers & Enterprise Centre - The Careers & Enterprise Centre offers support and resources to help students explore career options, develop employability skills, and find job opportunities.
Common Rooms - Common Rooms provide a space for students to socialize, relax, and study outside of the classroom.
Scholarships
Chevening Scholarships - This scholarship program, funded by the UK government, is open to Indian students who demonstrate leadership potential and academic excellence.
Commonwealth Masters Scholarship - This scholarship is aimed at Indian students who wish to pursue a master's degree in the UK and are committed to contributing to their home country's development.
Fulbright-Durham Scholarship - This scholarship, open to Indian students, covers the full cost of studying for a master's degree at the University.
Marshall Scholarship - This scholarship is aimed at Indian students who wish to pursue a postgraduate degree in the UK in any field of study.
Said Scholarship - This scholarship is open to Indian students who wish to pursue a career in finance and covers the full cost of studying for an MBA at the University.
Eligibility and Requirements for Getting into Durham MBA
Not to say it is tough to get into the program, however, it is also not easy. Being one of the most prominent and known schools in the UK, the eligibility & requirements for the Durham MBA program can be a challenge. Students must not forget a single aspect of their application while applying. Here is a brief information on what you will need to get started:
Eligibility
Bachelor's degree with a high upper-second-class standing or its international equivalent.
At least three years of continuous work experience after graduation, preferably in positions requiring a high degree of responsibility.
Standardized test scores
English language test scores
Application fees
Apart from Durham University MBA fees, all Business School MSc programs require applicants to pay a small application fee before we can consider their application.
Application documents
Official Transcripts
CV/Resume
A document of English Language speaking
Essays
Two letters of recommendation
GMAT/GRE scorecard
TOEFL/IELTS, or PTE Scores (International Applicants Only)
GPA
The program does not disclose an average GPA requirement for admission. However, they do recommend a GPA of 3.0 or higher. While the GPA is not the only criterion for admission, it is an essential factor that the admission committee considers.
GMAT
To be considered for admission, you may be required to present a Durham University MBA GMAT score of at least 600 or its equivalent in the GRE exam. The score should demonstrate a well-rounded understanding of the material that will be covered in the MBA program. The admission committee will consider your GMAT/GRE score along with other admission criteria.
GRE
If you have not taken the GMAT exam, you can present an equivalent GRE score to be considered for admission. The GRE exam is designed to test your analytical, writing, quantitative, and verbal skills. A score of around 320+ is recommended. The admission committee will consider your GRE score along with other admission criteria to evaluate your readiness for the program.
Average work-experience
The program requires at least three years of continuous work experience after graduation, preferably in positions requiring a high degree of responsibility. The admission committee values professional experience as an essential factor in your ability to contribute to the program and engage in class discussions.
English language proficiency test scores
International applicants whose first language is not English will need to demonstrate their proficiency in English by presenting an IELTS score of 7.0 or higher, with no component scoring lower than 6.0, or a TOEFL IBT score of 102 or higher, with no component scoring lower than 23. This requirement ensures that international students can effectively participate in class discussions and contribute to the program's overall academic excellence.
Durham MBA Deadlines
The Business School has several deadlines for its MBA program. The Durham University MBA deadlines vary depending on whether you are applying for the full-time MBA or the online MBA. For the full-time MBA program, there are three rounds of applications: the early action round, the main round, and the final round. The early action round typically has the earliest deadline, while the final round has the latest deadline.
Admission process
Online Application: Submit an online application through the Durham University Business School website with personal details, educational background, and work experience, and upload supporting documents.
Admission Requirements: Meet the admission requirements, which include a minimum of three years of work experience, a good undergraduate degree, and a GMAT score of at least 600 (or equivalent GRE score), and submit an IELTS score of 7.0 or TOEFL score of 102 or higher.
Interview: If your application meets the admission requirements, you will be invited for an interview with a member of the admissions team.
Decision: After the interview, the admissions team will make a decision on your application, and you will be notified of the decision within a few weeks.
Visa Application: If you are an international student and require a visa to study in the UK, you will need to apply for a student visa once you have been offered a place in the program.
When do the admissions start?
We have to operate a staged admissions process because there is a lot of interest in this program but only a limited number of spots are available. The Durham MBA application deadlines are spread out throughout the year to accommodate this. If you submit your application prior to the application deadline for a particular stage, as shown below, you will typically receive a response on or before the date specified for the decision, which is called the Decision by date.
| | |
| --- | --- |
| Round | Application deadline |
| Round 1 | 15 November, 2023 |
| Round 2 | 21 February, 2024 |
| Round 3 | 17 April, 2024 |
| Round 4 | 12 June, 2024 |
Durham MBA Employment / Placement
Graduates from the MBA program at Durham are among the most sought-after in the UK because they offer a diverse set of knowledge, skills, and experience that were developed as a result of excellent teaching, research that is rated internationally, and outstanding student support services.
The quality of our connections with graduate recruiters is of the utmost significance to us, as they are an integral part of our ability to provide our students with the opportunities they so eagerly seek. We are always happy to discuss ways for you to raise your profile with students on campus. The school also always enjoys discussing new attraction activities.
Average starting salary
Durham University MBA salary prospectus is an impressive thing to consider. With the latest figures indicating an average salary of £121,094. This salary figure is a testament to the quality of the program and the ability of its graduates to secure high-paying jobs in various industries.
Placement statistics
The school has an excellent track record when it comes to job placement for its MBA graduates. In fact, 90% of graduates secure a job within three months of graduation. This impressive placement rate is a testament to the quality of the program, the strength of the alumni network, and the reputation of the school.
Employment report
The school's Employment Report provides detailed information on the employment outcomes for graduates of the program. The latest report shows an average starting salary of £121,094, with the highest reported salary reaching £200,000. The report also highlights the strong job placement rate, with 90% of graduates securing employment within three months of graduation.
£121,094
AVERAGE STARTING SALARY
Top Sectors Hiring Durham MBA Graduates
T graduates have a diverse range of career opportunities across various sectors. However, some of the top sectors hiring from Durham MBA are consulting, finance, and technology. Consulting firms like Deloitte and EY hire a significant number of graduates for their expertise in strategic management and problem-solving skills. With a Durham MBA, graduates are well-equipped to thrive in a variety of sectors and make a meaningful impact in their chosen career paths.
Companies recruiting from Durham MBA
Here is a list of a few firms from the top three sectors of Durham MBA graduates -
| | | |
| --- | --- | --- |
| Consulting | Finance | Technology |
| DigitalCity | Virgin Money PLC | Sage Group |
| Sunderland | GlaxoSmithKline | Nissan Motor Manufacturing UK |
| Deloitte | Proctor & Gamble | Northern Powergrid |
Durham MBA Alumni Info
According to an aggregated ranking of alumni prominence, Durham University is ranked 174th in the world, 55th in Europe, and 13th in the United Kingdom. The following is a list of notable Durham MBA alumni, ordered by the popularity of their respective wiki pages. The directory features notable people who have graduated from the institution, as well as those who have attended it in the past.
Some famous alumni
Vice Admiral Sir Timothy James Hamilton Laurence, KCVO, CB, ADC- retired Royal Navy officer
Graham Bruce Hancock - British writer and journalist.
Crispin Jeremy Rupert Blunt - British Conservative Party politician.
Application Essay for Durham MBA
The Durham University MBA essays requires you to submit one personal statement. write a personal statement that addresses your motivation for pursuing the course, academic interests and strengths, and relevant background. Additionally, outline your ambitions and/or research interests and provide any additional information, such as relevant experiences or reading that informed your decision to apply for the course.
It is also important to highlight specific areas of interest within the course. Your personal statement should not exceed 8000 characters.
Essay
The personal statement, a key component of the application, allows you to express your enthusiasm for pursuing the program and outline your academic interests. It serves as a platform to highlight your unique strengths, experiences, and qualifications, enabling the admissions committee to assess your fit for the program. Crafting a compelling personal statement requires thoughtful reflection, effective storytelling, and a clear alignment between your aspirations and the program's offerings.
Optional Essay
The optional essay in the application offers a valuable opportunity to provide context and address any additional information that may be relevant to your application. You can utilize this essay to explain any extenuating circumstances, such as gaps in your academic or professional history, personal challenges, or other factors that may have impacted your journey.
Letter of Recommendation for Durham MBA
In order to submit an application for the MBA program, you are required to hand in two letters of recommendation, each of which will be forwarded to the School via an automated email. These references have to come from an email address that is either professional or affiliated with an institution.
Interview Questions for Durham MBA
Preparing for the Durham University MBA interview questions is crucial to increase your chances of acceptance, and keeping Durham MBA's values in mind is essential to make a lasting impression on the admissions committee. Some tips to ace the interview include researching the program, practicing common interview questions, highlighting your unique experiences and skills, showcasing your fit with the program's values, and demonstrating your passion and goals for pursuing an MBA.
SET 1
Q: What motivated you to pursue an MBA, and why did you choose Durham University Business School?
Q: What are your long-term career goals, and how do you think the MBA program at Durham will help you achieve them?
Q: Tell me about a time when you demonstrated leadership and how that experience has influenced your leadership style.
Q: What are your greatest strengths, and how have you leveraged them in your professional and personal life?
Q: Tell me about a challenging situation you faced and how you overcame it.
Q: What do you think are the key challenges facing businesses in your industry, and how do you think an MBA will help you address those challenges?
Q: How do you approach decision-making, and what factors do you consider when making difficult decisions?
Q: What do you consider to be your most significant accomplishment and why?
Q: Describe a time when you had to work with a difficult colleague or team member, and how you handled the situation.
Q: How do you stay current with industry trends and developments, and how will you continue to learn and grow after completing your MBA?
SET 2
Q: What do you think sets you apart from other candidates, and why do you think you would be a good fit for the Durham MBA program?
Q: Tell me about a time when you had to adapt to a new and unfamiliar situation, and how you handled it.
Q: What is your leadership philosophy, and how do you think it will contribute to your success as an MBA student and in your future career?
Q: Describe a time when you had to manage a project with multiple stakeholders, and how you ensured its successful completion.
Q: How do you approach problem-solving, and can you provide an example of a problem you solved in a creative and effective way?
Q: What do you consider to be your biggest weakness, and how have you worked to overcome it?
Q: Describe a time when you had to persuade others to adopt a new idea or approach, and how you achieved buy-in.
Q: How do you balance competing priorities and manage your time effectively?
Q: What do you hope to gain from your MBA experience, and how do you plan to apply what you learn to achieve your career goals?
Q: Can you provide an example of a time when you had to navigate cultural differences and communicate effectively with people from different backgrounds?
What Makes Durham MBA Unique?
IS Durham University MBA worth it? A well-established business school, it is a global center for business and innovation with excellent facilities, including our new state-of-the-art Lecture Theatre One. With its test-optional admissions and social atmosphere, this is a fantastic choice for first years. The business schools at Durham University are truly outstanding global centers offering specializations in accounting and finance, economics, management, and marketing.
here are some key features to prove why the program is worth your investment:
World-class reputation: The school is globally renowned for its excellence in teaching and research, making it a highly respected institution in the academic world.
Collegiate community: The school fosters a strong sense of community and collaboration among its students, creating a supportive learning environment that encourages personal and professional growth.
Specializations: The business school offers specialized programs in accounting and finance, economics, management, and marketing, allowing students to tailor their education to their specific career goals.
Historical setting: It is located in a unique and historically significant setting, with stunning architecture and a rich cultural heritage that enhances the student experience.
Diversity: With students from over 150 countries, Durham MBA is a culturally diverse community that provides a unique opportunity for students to broaden their perspectives and develop a global mindset
Conclusion
The MBA program at Durham is the best option for you if you are looking for a program that is completed in one year. It is without a doubt one of the most prestigious MBA colleges in UK. The dynamic school enjoys a widespread and well-deserved reputation as a premier educational establishment. The Durham University MBA is a world-renowned institution that serves as a hub for business and innovation. The university's facilities are among the best in the world.
Are there additional fees for one year taught MBA Program modules?
There are no additional tuition fees for block-taught modules, however, students must pay all personal expenses such as accommodation and food.
Can Durham send emails directly to my personal email account?
No. All Online MBA students are given a Durham email address which will be the principal means by which the University and the Business School contacts you during your programme. It is particularly important that you check it regularly. 
How is the programme delivered?
The programme can be studied 100% online with no requirement to come to Durham OR "blended" where students choose to attend one or more block-taught modules. We always encourage students to come to Durham for at least one module, if possible, as it helps network with cohort peers. 
Does the final degree certificate indicate that the MBA was studied online?
No, the final certificate is the same as that awarded to full-time students.  It will simply state that Durham University has awarded an MBA. If a student requests an official transcript of marks, this will state any modules studied online.
I liked that the assigned representative is willing to make the extra mile for your essay. I liked that it wasn't a standardized product that just formulates your experiences but a continuous experience which really helps you reveal your true self in your essay. Without them i wouldn't have been able to get accepted into my first choice.
Admits from both HEC & ESCP :D…. to those contemplating whether to try their services or not….don't think.. Just take them … I couldn't think of any other service better than theirs'… Be is essay .. LOR .. Or interview .. They are the best in all… Not just for MIM essay they are commendable with MBA essay as well.
The MiM-Essay team can significantly improve your essays and increase your chances of getting into your target programs. For people with a non-business background, the MiM-Essay team is good at highlighting the relevant information within your experiences, and making the stories resonate with audiences. An admit from HEC just proves the worth of their services 🙂
Taking the essay and interview pack was one of the best decisions I made during the journey, not only is their profound knowledge about business schools very helpful but also their constant support will keep you motivated. I am very happy with the service they propose. I truly believe it gave me a strong competitive advantage and helped me present a polished image of myself in front of the LBS panel, ultimately getting me an admit.
I would say, do not think twice about it and GO for it. It is a worthwhile investment and will go a long way in helping you secure a place at your dream college. I not only got into my target colleges- HEC & ESSEC but even won a 20,000 euro scholarship!
They know what they do and they are 100% effective. I wanted to get into LSE and Duke, & with their assistance in all the phase of the admission process, we succeeded! To everyone who is wondering if these services are useful, I can firmly say that I probably couldn't have succeeded without them.

It was a great experience working with MiM-Essay team, they helped me crack into LBS my first priority, I did not even need to think of my second-priority or whatsoever. If MiM-Essay team diagnosed you, and then, ensured that you have a high level of possibility of achieving your aims, they definitely can help you prepare for the applications perfectly.
Mim-Essay helped me write my story in a way that was compelling and distinct. Through brainstorming, attentive listening, patience and hard work, the Mim-essay staff helped me find what made me unique and competitive in a large pool of applicants. In addition, the limitless edits made the essays and the resume engaging and appealing enough to stand out during the application.
Right from the very beginning, I received a lot of quality attention, which not only enabled me to optimally prepare my application package, but also to remain confident throughout this sometimes-turbulent process. MiM team helped me with not only application documents, but also choosing the best programs given my goals and I found its advise to be invaluable. MiM team did not provide cookie cutter advice that would be applicable to all candidates.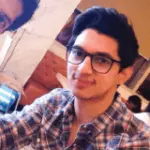 Right from my first conversation, I knew MIM-Essay is going to the apt mentor which would help me get into one of my target schools. In short, I'll be studying at one of the best B-schools and MIM-Essay has a lot to do with it. They paid attention to the minutest of the details and made sure that every element of the application is a 10/10.
Professional, personalized, understanding are some of the immediately visible traits that you notice about their service. They know we are worried. They know we want to do our best. So, they do everything possible to make the best happen without us getting too worried. The most value that MiM-essay adds is that they believe in experience-based answers and moreover highlight the learning in each experience. I think their ability to modify every essay as per your personality, your thoughts and your inclinations makes them extremely good at what they do.
I approached MiM essays after I got 3 rejects. I was really depressed about admissions and wanted a way to get an admit to at least one of the best schools. The approach used to help me was brilliant right from the start. The question guide I had gotten for LBS interview included almost all the questions I was asked in the actual interview. I've realised that such fine tuning of application is the magic to success. I got admits to both the colleges (LBS and LSE). I have already recommended MiM essays to at least 10 people. MiM Essays is THE RIGHT place for any MiM aspirant to be in.
MiM-Essay puts in its best efforts to understand the profile of the candidate in-depth. Another amazing service that is offered by the team is multiple edits till you get the best. NO LIMIT ON EDITS. THEY MAKE SURE TO CREATE BEST PROFILE!! Edits are done to back up the points with convincing background stories. They focus on this aspect the most to chalk out the best draft.
The most appealing aspect of MiM-Essay is the incredibly user-friendly and systematic strategy they've developed for dealing with the entire application process. It was like going through a course/training on how to deal with this journey by going through the numerous videos, samples, and interview prep that Abhyank had put up. I find it fascinating that, while the entire staff is there to support you, they do not spoon-feed you essays and instead challenge you to give it your all. From the beginning of this trip until the very end, when I received my admittance, I've noticed a significant change in myself, and MiM Essay's coaching has helped me acquire tremendous clarity.
MiM-Essay is worth every penny. My consultant was a true partner and was available whenever necessary; it was a seamless process despite our 6 hour time difference. I would not hesitate to give my full recommendation to anyone applying to a masters degree in business; I question whether I would have been accepted to so many world-renowned programs had it not been for my consultant and the MiM-Essay team.
Even though I decided to apply in the last days of submission, my consultant was available for my questions all the time and the answers were always helpful. He knows really well which parts you should highlight and which ones to get rid of. I believe I wouldn't get accepted without MiM-essay help. Even if you think you wrote your application really well. I am sure there is always something to improve that MiM-essay will notice.
With a score of just 640 in GMAT and still getting into these prestigious colleges explains how much value MIM Essay added to my application. With MiM-Essay, admissions to one of your dream colleges is guaranteed. It is the right place to approach since all the counselors have gone through the application process and have knowledge about the process to give inputs.
Sometimes you can get caught up in fantasy and other consultants may even promise something they can't deliver but MiM Essay team helped me align the right school with my goals. They took the time out to understand my motivations and experiences and helped me build a profile that was true to myself. It is easy in some ways to just memorize interview answers but in a stressful situation that's a risk which is why I really appreciated all the notes and mock interview sessions MiM-Essay gave me. With lakhs of students applying to the best programs, you must find a way to set yourself apart and MiM-Essay can help you find that