ESADE MIM Review
ESADE MIM Introduction
Course Duration

1 Year

Course Fee

33,706

Salary

47,635

Intake

1
Have you heard about the ESADE MIM? This blog contains the ESADE MiM review. ESADE Business School is linked with Ramon Llull University. It is a world-renowned educational institution known for its high-quality education. AACSB, EQUIS, and AMBA are just a few of the national and international organizations that have given the school their seal of approval. BALAS, CEMS, EDAMBA, EFMD, GBSN, EMBAC, GMAC, IAJBS, PIM, PRME, and SIGMA are just a few of the important organizations it belongs to.
In Spain, the business school has three locations. In Barcelona, two campuses, Sant Cugat Campus and Pedralbes Campus, are located, and one campus is located in Madrid. Let's find out more about ESADE MIM. ESADE MSBA is one of the opted courses by the students.
This course explores the various facets of international business, including finance, operations, and strategy. You will also gain the necessary skills to manage cross-cultural teams and resources. It provides you with the necessary skills to manage international organizations. Also, it gives you the global exposure necessary to develop your managerial skills.
ESADE MIM Class Profile
The Esade MIM is designed to provide graduates with the necessary skills to succeed in a dynamic and challenging environment. The program seeks individuals with strong analytical and problem-solving capabilities. Although graduates from any discipline are welcome to apply, those without a background in economics or business management are required to take the Business Integration Path. This course provides an introduction to management basics.
The Esade MIM class profile also boasts a highly international cohort, with students representing more than 100 nationalities. This diversity enriches the learning experience and provides valuable opportunities for cultural exchange and networking.
Average Age

22

Average GPA

3.2

GMAT

690

Average Work Ex

1 Year

Class Size

177
ESADE MIM Acceptance Rate
According to Forbes, ESADE MIM acceptance rate for 2018 is 61 percent. It has a diverse cohort and 85 percent of them were from outside Spain.The school's focus on innovation and its location in Barcelona's central district make it an ideal choice for students who are looking to pursue a high-impact career.
The school has also been granted triple accreditation by EQUIS, AMBA, and AACSB. It is also included in the list of the best universities in the world by various other organisations like The Economist, the Financial Times, QS world University Rankings, etc.
Acceptance Rate- 61%
Program and Curriculum ESADE MIM
The learning experience will take place in a challenging international environment, and will help you to explore more about your field also, learning the art of leadership and discovering ways to deliver inclusive and appropriate solutions to management challenges. ESADE MIM course duration has divided their program in a wide range and will help you to know more about your surroundings and program.
Core Course
Economics and the Global Environment
Business in Society: International Projects in Action
Business in Society: Sustainability Strategies
Corporate Finance
Corporate Finance for Non-Business Background
Digital Transformation
Effective Teamwork
Financial Markets
Geopolitics
Electives
The electives are offered in the following academic areas:
Becoming a Manager
Business Simulation
Competing with Business
Intelligence & Analytics
Entrepreneurship Finance & Venture Capital
Excellent consulting: The challenge of international collaboration and corporate change
Global Economy Debates
Global Supply Chain
Innovation through Design Thinking
Leading towards sustainable futures
Managing International Innovation
MIM Mergers and Acquisition
Project Management
Social Entrepreneurship and Impact Investment
Political Risk Analysis for International Business Growth
Extra Activities for ESADE MIM
Student clubs are an essential element of the ESADE student community because they allow you to improve your leadership abilities, broaden your interests, create a strong professional network, and form life-long connections. Clubs are divided into professional and social groups, and there are now more than 20 alternatives available to MSc students.
Participating in a student group shows prospective employers that you have initiative and ambition, as well as intellectual power to bring value.
All Esade MIM clubs and groups are run by students.
Clubs
Here is the list of the clubs and associations in ESADE-
Esade TRI Triathlon Association.
Esade Students Chinese Association.
Esade Musicians.
Transpose Fashion Magazine Association.
Esade Wear Social Clothing Association.
Esade Motor Society.
Esade Sports.
The Wine and Spirits Club
Eligibility and Requirements for Getting into ESADE MIM
To be considered for admission to the Esade MIM program, applicants must hold a suitable bachelor's degree or equivalent, have obtained a valid Esade MIM GMAT or GRE score, and demonstrate at least three years of work experience. Here are the Esade MIM eligibility & requirements criteria and documents related to the application:
Eligibility
Bachelor's Degree. Preferably Bachelor's degree in Business Administration or Business-related programmes accepted for the MSc in Global Strategic Management.
No previous work experience or knowledge of Spanish is required.
Application fees
The application fee for the direct ESADE MIM fees for the application is €100.
Application Document
Degree certificate(s) or current certificate of enrolment
A one-page resume (CV)
All official up-to-date academic transcripts and official GPA.
GMAT or GRE official test score report
English language proficiency test score report (TOEFL or TOEIC or IELTS or Cambridge)
Two completed online reference forms.
A recent, passport-sized photograph with white background (e.g., CV/resume picture). Maximum file size: 50 kb. Format: JPEG.
GPA
ESADE's Master in Management program places a strong emphasis on academic excellence. To gain admission, applicants must provide official, up-to-date academic transcripts as part of their application. These transcripts offer a comprehensive overview of an applicant's educational journey, including courses taken, grades earned, and degrees conferred. Additionally, ESADE MIM has specific GPA requirements, ensuring that candidates meet the academic standards necessary to excel in this prestigious program
GMAT
The GMAT, or Graduate Management Admission Test, is a globally recognized standardized examination that many business schools utilize as an evaluation tool for candidates hoping to gain admission into their MBA programs.ESADE MIM GMAT applicant must to aim for a GMAT score of 670 or higher to strengthen your application. The Graduate Management Admission Test (GMAT) is a critical component of the admissions process, and achieving a competitive score can significantly enhance your chances of securing a spot in this prestigious program.
GRE
Business schools worldwide have increasingly embraced the use of GRE scores as an alternative to GMAT scores. Esteemed institutions like ESADE's Master in Management (MIM) program, average GRE is 160/162 for the verbal and quantitative sections for all program This flexibility allows applicants to meet these score benchmarks, even if they haven't achieved them independently.
English language proficiency test scores
ESADE's language proficiency requirements are flexible to accommodate a diverse pool of applicants. For the TOEFL exam, a score of 100 or higher is recommended, with ESADE's specific code being 0507. Alternatively, a minimum IELTS score of 7.0 is accepted. Those with certificates such as the Certificate in Advanced English, achieving a grade of B+, or the Certificate of Proficiency in English, with a C+ grade, are also eligible. For the PTE Academic, a score of 72 or above meets ESADE's language proficiency criteria.
ESADE MIM Deadlines
From 1958, Esade has been leading the way in providing management education. We are committed to continuous improvement and academic excellence. QS rankings, places the MSc in International Management program at 6th position in the world amongst the 'Best programme worldwide'.
The following Esade MIM deadlines apply to the Masters in Management application process. One can then proceed with the rest of the process by completing the supporting documents, the application deadlines and the Admissions timeline for receiving feedback on your Master application from the Esade Admissions Committee.
| | |
| --- | --- |
| Deadline | Deadline Dates |
| Round 1 | - |
| Round 2 | November 23, 2023 |
| Round 3 | January 11, 2024 |
| Round 4 | February 08, 2024 |
| Round 5 | March 15, 2024 |
| Round 6 | April 18, 2024 |
| Round 7 | May 16, 2024 |
| Round 8 | June 06, 2024 |
ESADE MIM Employment / Placement
The Esade MIM curriculum is designed to meet the needs of today's job market. They were developed with the input of industry experts and business leaders.You'll be able to develop a variety of skills that will allow you to stand out from the crowd when it comes to hiring. These include leadership, communication, and teamwork.
Their career advisors help students develop a strategy and implement it. They then provide feedback and training to help them realise it. If one is interested in becoming a diplomat or a prosecutor, advisors can help you prepare for the various examinations that are required for these positions.
During ESADE MIM semester-long internships, students are more likely to land a job offer at the same company or firm where they were previously employed. Hundreds of companies attend Esade recruitment events each year to find the best talent. HR professionals and headhunters are also interviewed at the events to find the ideal candidates. Thus there are plenty of jobs after MIM.
Average Starting Salary
One of the most important factors for prospective students is the ESADE MIM salary after graduation. For ESADE MIM graduates, the average starting salary is an impressive US$73,892, with many graduates earning significantly more based on their industry and job function.
This high average starting salary is a testament to the quality of the ESADE MIM program, which provides students with the skills, knowledge, and network necessary to succeed in the competitive job market.
Employment Report
The ESADE MIM Employment and placement Report shows that 94% of graduates receive at least one job offer within three months of graduation, with an average base salary of US$73,892 and a maximum base salary of US$160,000. The report also reveals that 77% of graduates change either their industry, function, or geography after completing the program. The highest-paying industries for ESADE MIM graduates are consulting, finance, and technology. Overall, the report demonstrates the strong demand for ESADE MIM graduates in the job market and the high-quality career opportunities available to graduates of the program.
47,635
AVERAGE STARTING SALARY
Top Sectors Hiring ESADE MIM Graduates
Several companies from various industries actively want to hire graduates from the ESADE MIM program. These graduates are in great demand and have started successful careers with some of the world's top companies. The program's global reputation and its large network of alumni play a significant role in helping ESADE MIM graduates find job opportunities.
Companies recruiting from ESADE MIM
ESADE's Master in Management (MIM) program opens doors to a world of exciting career prospects. With a strong reputation for producing top-tier talent, ESADE attracts a wide array of renowned companies that actively recruit its graduates. In this exploration, we delve into the impressive lineup of businesses and organizations that see ESADE MIM graduates as valuable assets to their teams. Discover how this program serves as a gateway to coveted career opportunities and an array of global industries.


| | | |
| --- | --- | --- |
| Consulting | Finance | Industry and Manufacture |
| Bain and Company | Deutsche Bank | L'ORÉAL |
| McKinsey | Credit Suisse | Pepsico |
| Accenture | Bank of America | Mango |
| Ernst&Young | Barclays | Unilever |
ESADE MIM Alumni Info
ESADE has more than 56,000 alumni who are also a fundamental part of our international network. The ESADE Alumni Association is extending the network by developing 32 chapters around the globe. 94% of students were employed within 3 months of graduation from ESADE MIM.
Some Famous Alumni
Albert Rivera (Member of Congress at Deputies)
Jordi Hereu (Politician, member of PSC)
Sandro Rosell (Former President of FC Barcelona)
Application Essay for ESADE MIM
The ESADE MIM application comprises three long essays. However, like most universities, ESADE MIM essays are taken very seriously and used them as a medium to understand the strengths and weaknesses of prospective MiM students. So make sure your essays are top-notch and express why you want to be a part of the executive education program.

Essay 1
What makes you ?
Which country/culture do you consider the most different from your own? Why? If you were sent there, how would you adapt? How would you help somebody from that country to adapt to your own?
Are there any attributes and competencies you consider crucial to succeed when dealing with diversity in the corporate world? Are those different to the ones you would use in your personal life?
Essay 2
Why do you think ESADE MIM are a good fit for you?
Essay 3
Describe your mid-term and long-term visions for your post-MSc Program in Management career path. What is it about ESADE you think will help you reach your goals?
Essay 4
Please, provide any additional information that you would like to bring to the attention of the Admissions Committee. This may include gaps in employment, your undergraduate record, plans to retake the GMAT or any other relevant information. (max 3 000 characters)
Letter of Recommendation for ESADE MIM
1. How long have you known the candidate? In which context?
2. What do you consider to be the candidate's most noteworthy qualities?
3. What are the areas in which you believe the candidate needs to improve?
4. Please comment on the candidate's potential for management. Describe an occasion in which you observed the candidate in a leadership role.
Additional Comments
Please add information on the ratings you have assigned and make any additional comments about the applicant's motivation, ability, leadership potential or any personal qualities you would like the Admissions Committee to take into account. This should be done to get into the MIM colleges in Spain.
Recommenders may upload a free-form supporting letter of recommendation or respond to the ESADE MIM recommendation form questions above instead.
Interview Questions for ESADE MIM
ESADE MIM interview questions tend to be focused on applicants and their careers. If you desire a smooth transition in your admission process, you must consider how to face these interview questions.
Set 1
Q: At Esade teamwork is of importance and your grades are dependent on the team's performance, having said that how would you deal with a situation where some of the team members are not pulling their weight.
Q: Where would you want to work post ESADE MIM program?
Q: How would you adjust in a team if there are cultural differences amongst team members?
Q: How would Esade help you in your career path?
Q: How would you contribute to ESADE MIM class?
Q: Tell us three key learnings from your work experience.
Q: Tell us about a challenging situation that you faced? How did you resolve it?
Q: Tell us three key learnings from your work experience.
Q: What would you describe are your greatest achievement to date?
Q: Where do you see yourself in 5 years?
Set 2
Q: If 20 years from now you're on the cover of TIME magazine, what would you want it to say about you?
Q: Talk about your interests and hobbies.
Q: Do you have any questions for us?
Q: One reason that we should not select you?
Q: What other schools have you applied for? If you get into all of them, how will you choose where to go?
Q: Why did you quit your previous job?
Q: Tell me about one instance when you disagreed with your boss and how you handled the situation.
Q: What is your leadership style?
Q: Tell me an example of when things didn't work out as you planned.
Q: Tell me about a time when you were pushed to your limits at work.
What Makes ESADE MIM Unique?
Is ESADE MIM worth it? Having a second language is a vital part of any company's strategy to compete in the global market. Being able to speak and understand Spanish is one of the many advantages of living in Barcelona. There are various levels of Spanish classes available in Barcelona. For those who have never taken a class, we have a variety of beginner classes that are ideal for people who want to improve their language skills.
Through study tours conducted in Asia, North America, South America, and Africa. They will allow you to get a deeper understanding of the Esade ecosystem. You will have the opportunity to gain a deeper understanding of the global economy and its various facets. You will also get to see first-hand how multinational companies operate in different countries.
The record time for ESADE students to find a public sector job is 2-3 years.
A number of advanced tools will be available to you, including Vault, Wetfeet, and Evisors.
For over 60 years, Esade has been providing top-quality business education to executives. Through its renowned programs, it has been able to develop a reputation for excellence among international companies.
One of the first business schools in Spain to receive the prestigious EQUIS, AMBA, and AACBS certifications, Esade is also one of the few schools to study in Europe be granted this prestigious triple crown.
Conclusion
There are many reasons to choose ESADE MIM for a career in management, but what you must learn is why only ESADE? It is already common news ESADE is probably the most popular and top-tier business school in entire Europe. ESADE MIM (one of the best MIM colleges in Spain), mainly declared as MSc in International Management degree, is said to be the passport to global career. With his degree by your side, you can work internationally, overseas, at multinational organizations and global environment. You will learn leadership and management skills that are overly in demand by the industry. Listen to experts and student reviews if you need more convincing.
Is ESADE MIM a good option for Indian students?
Yes, ESADE MIM is a great option for Indian students looking to pursue a career in management. ESADE is known for its strong business programs and international reputation, making it an excellent choice for those seeking global exposure.
What are the admission requirements for ESADE MIM for Indian students?
Admission requirements may vary, but typically, you'll need a bachelor's degree, English language proficiency (TOEFL/IELTS), GMAT/GRE scores, and a well-prepared application that includes essays and letters of recommendation.
Are scholarships available for Indian students at ESADE MIM?
ESADE offers scholarships to eligible candidates, including Indian students. These scholarships are based on merit, need, and diversity. It's essential to check ESADE's official website for the most up-to-date information on scholarships.
How is the campus environment and student life at ESADE for Indian students?
ESADE is known for its diverse and inclusive campus environment. Indian students can expect to find a welcoming community and various student clubs and associations to join, enhancing their overall experience.
Is it necessary to know Spanish for admission and success in ESADE MIM?
While some knowledge of Spanish can be beneficial for daily life in Spain, ESADE MIM is primarily conducted in English. Proficiency in English is essential, but Spanish language skills are not typically a strict admission requirement.
I liked that the assigned representative is willing to make the extra mile for your essay. I liked that it wasn't a standardized product that just formulates your experiences but a continuous experience which really helps you reveal your true self in your essay. Without them i wouldn't have been able to get accepted into my first choice.
Admits from both HEC & ESCP :D…. to those contemplating whether to try their services or not….don't think.. Just take them … I couldn't think of any other service better than theirs'… Be is essay .. LOR .. Or interview .. They are the best in all… Not just for MIM essay they are commendable with MBA essay as well.
The MiM-Essay team can significantly improve your essays and increase your chances of getting into your target programs. For people with a non-business background, the MiM-Essay team is good at highlighting the relevant information within your experiences, and making the stories resonate with audiences. An admit from HEC just proves the worth of their services 🙂
Taking the essay and interview pack was one of the best decisions I made during the journey, not only is their profound knowledge about business schools very helpful but also their constant support will keep you motivated. I am very happy with the service they propose. I truly believe it gave me a strong competitive advantage and helped me present a polished image of myself in front of the LBS panel, ultimately getting me an admit.
I would say, do not think twice about it and GO for it. It is a worthwhile investment and will go a long way in helping you secure a place at your dream college. I not only got into my target colleges- HEC & ESSEC but even won a 20,000 euro scholarship!
They know what they do and they are 100% effective. I wanted to get into LSE and Duke, & with their assistance in all the phase of the admission process, we succeeded! To everyone who is wondering if these services are useful, I can firmly say that I probably couldn't have succeeded without them.

It was a great experience working with MiM-Essay team, they helped me crack into LBS my first priority, I did not even need to think of my second-priority or whatsoever. If MiM-Essay team diagnosed you, and then, ensured that you have a high level of possibility of achieving your aims, they definitely can help you prepare for the applications perfectly.
Mim-Essay helped me write my story in a way that was compelling and distinct. Through brainstorming, attentive listening, patience and hard work, the Mim-essay staff helped me find what made me unique and competitive in a large pool of applicants. In addition, the limitless edits made the essays and the resume engaging and appealing enough to stand out during the application.
Right from the very beginning, I received a lot of quality attention, which not only enabled me to optimally prepare my application package, but also to remain confident throughout this sometimes-turbulent process. MiM team helped me with not only application documents, but also choosing the best programs given my goals and I found its advise to be invaluable. MiM team did not provide cookie cutter advice that would be applicable to all candidates.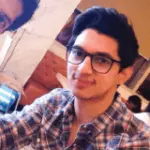 Right from my first conversation, I knew MIM-Essay is going to the apt mentor which would help me get into one of my target schools. In short, I'll be studying at one of the best B-schools and MIM-Essay has a lot to do with it. They paid attention to the minutest of the details and made sure that every element of the application is a 10/10.
Professional, personalized, understanding are some of the immediately visible traits that you notice about their service. They know we are worried. They know we want to do our best. So, they do everything possible to make the best happen without us getting too worried. The most value that MiM-essay adds is that they believe in experience-based answers and moreover highlight the learning in each experience. I think their ability to modify every essay as per your personality, your thoughts and your inclinations makes them extremely good at what they do.
I approached MiM essays after I got 3 rejects. I was really depressed about admissions and wanted a way to get an admit to at least one of the best schools. The approach used to help me was brilliant right from the start. The question guide I had gotten for LBS interview included almost all the questions I was asked in the actual interview. I've realised that such fine tuning of application is the magic to success. I got admits to both the colleges (LBS and LSE). I have already recommended MiM essays to at least 10 people. MiM Essays is THE RIGHT place for any MiM aspirant to be in.
MiM-Essay puts in its best efforts to understand the profile of the candidate in-depth. Another amazing service that is offered by the team is multiple edits till you get the best. NO LIMIT ON EDITS. THEY MAKE SURE TO CREATE BEST PROFILE!! Edits are done to back up the points with convincing background stories. They focus on this aspect the most to chalk out the best draft.
The most appealing aspect of MiM-Essay is the incredibly user-friendly and systematic strategy they've developed for dealing with the entire application process. It was like going through a course/training on how to deal with this journey by going through the numerous videos, samples, and interview prep that Abhyank had put up. I find it fascinating that, while the entire staff is there to support you, they do not spoon-feed you essays and instead challenge you to give it your all. From the beginning of this trip until the very end, when I received my admittance, I've noticed a significant change in myself, and MiM Essay's coaching has helped me acquire tremendous clarity.
MiM-Essay is worth every penny. My consultant was a true partner and was available whenever necessary; it was a seamless process despite our 6 hour time difference. I would not hesitate to give my full recommendation to anyone applying to a masters degree in business; I question whether I would have been accepted to so many world-renowned programs had it not been for my consultant and the MiM-Essay team.
Even though I decided to apply in the last days of submission, my consultant was available for my questions all the time and the answers were always helpful. He knows really well which parts you should highlight and which ones to get rid of. I believe I wouldn't get accepted without MiM-essay help. Even if you think you wrote your application really well. I am sure there is always something to improve that MiM-essay will notice.
With a score of just 640 in GMAT and still getting into these prestigious colleges explains how much value MIM Essay added to my application. With MiM-Essay, admissions to one of your dream colleges is guaranteed. It is the right place to approach since all the counselors have gone through the application process and have knowledge about the process to give inputs.
Sometimes you can get caught up in fantasy and other consultants may even promise something they can't deliver but MiM Essay team helped me align the right school with my goals. They took the time out to understand my motivations and experiences and helped me build a profile that was true to myself. It is easy in some ways to just memorize interview answers but in a stressful situation that's a risk which is why I really appreciated all the notes and mock interview sessions MiM-Essay gave me. With lakhs of students applying to the best programs, you must find a way to set yourself apart and MiM-Essay can help you find that