ESCP Europe MIM Review
ESCP MIM Introduction
Course Duration

2 years

Course Fee

€22,700

Salary

€54,750

Intake

1
The ESCP MIM program is designed to nurture the future leaders of the business world. It has earned a prestigious position as the 5th ranked program globally and consistently remains within the top 10 business schools worldwide. The program's integrated curriculum is delivered across six ESCP Europe campuses, offering students the opportunity to obtain up to four national degrees. Additionally, it provides the option of pursuing dual degrees through partnerships with 120 esteemed academic institutions worldwide.
The ESCP Europe MIM program stands out for its international focus, providing students with valuable exposure to diverse cultures and perspectives. It also emphasizes the importance of gaining practical experience in the professional world. By combining theoretical knowledge with real-world application, the program equips students with the skills and mindset required to thrive in today's global business landscape.
When you choose the ESCP MIM program, you can expect an exceptional educational experience that is recognized as one of the best in the world. Benefit from international exposure, professional opportunities, and a curriculum that prepares you to be a standout leader in your chosen field.
ESCP MIM Class Profile
ESCP MIM is known to have a diverse range of class profiles. The primary aim behind such a diverse range of profiles is to provide diverse experiences to its cohort. Another plus factor in terms of this program is that it boasts a 50% female cohort with a class size of 900 from about 120 nationalities.

Average Age

23 Years

Average GPA

3.5

GMAT

690

Average Work Ex

9 months

Class Size

110
ESCP MIM Acceptance Rate
ESCP MIM is known for its stringent admission procedure. Resultantly, the program offers an acceptance rate of 10%. To enhance your chances of receiving an admission from ESCP MIM, you should work on holistically honing your profile. Another step that you can take to move toward your goal of receiving an admit to the program is to make sure that you showcase your strengths and overshadow your weaknesses by providing apt examples.
Acceptance Rate: 10%
Program and Curriculum ESCP MIM
Developed in partnership with top global recruiters, and educational experts, the ESCP MIM curriculum and program gives students hands-on practice of the corporate world. There are continuous Industry related workshops and conferences going on. There are many clubs where students explore on their own and enhance their skill set for the corporate world.
ESCP MIM allows you to benefit from worldwide quality while launching your career in the field and country of your choice, with 63 specialisations offered, over 40 dual degree partners and 6 metropolitan campuses in some of Europe's most attractive cities.
Core Courses at ESCP MIM
Core courses of year 1 at ESCP MIM program-
| | |
| --- | --- |
| Accounting and Financial Analysis | This course covers the basics of accounting and financial analysis, including financial statements, accounting rules and financial ratios. |
| Corporate Finance | This course covers topics such as investment decisions, capital structure and risk management. |
| Marketing | This course focuses on marketing strategies, consumer behavior and market research. |
| Operations and Supply Chain Management | This course covers topics such as production planning, inventory management and logistics. |
| Organizational Behavior | This course covers topics such as motivation, leadership, communication and teamwork. |
| International Business | This course focuses on the challenges and opportunities of managing businesses in an international context. |
Electives at ESCP MIM
Here are the explained program electives students can choose from.
| | |
| --- | --- |
| Breaking the Code of True Leadership | This course focuses on developing leadership skills and capabilities that go beyond the technical aspects of management. It aims to help students become effective leaders who can inspire, motivate, and guide their teams towards achieving common goals. |
| Corporate Social Responsibility & Sustainable Strategies | This course provides an overview of the principles of corporate social responsibility (CSR) and sustainable business practices. It explores the ways in which companies can integrate social and environmental concerns into their business strategies to create long-term value for stakeholders. |
| Design Thinking in Management and Entrepreneurship | This course introduces students to design thinking, a human-centered approach to problem-solving that emphasizes empathy, experimentation and iteration. It teaches students how to use design thinking to develop innovative solutions to complex business challenges. |
| Emerging Markets Finance | This course examines the unique challenges and opportunities of financial management in emerging markets. It covers topics such as risk management, capital raising and investment strategies in emerging economies. |
| Foundations of Indian Business Culture | This course provides an overview of the cultural, economic, and political factors that shape business practices in India. It helps students understand the unique challenges and opportunities of doing business in India. |
| Innovation and Entrepreneurship | This course explores the process of innovation and entrepreneurship, including idea generation, opportunity recognition, and commercialization. It teaches students how to create and grow innovative businesses in a dynamic, rapidly changing environment. |
Clubs & Associations
Consulting Club - Provides students with opportunities to gain practical experience in consulting projects, learn about the industry and develop their skills.
Finance Club - Focused on finance-related careers, this club offers networking opportunities, industry insights and workshops to students.
Entrepreneurship Club - Encourages and supports students interested in starting their own ventures by organizing events and mentoring sessions.
Social Impact Club - Provides a platform for students to engage in projects related to social and environmental issues and make a positive impact on society.
Sports Club - Offers students the chance to participate in a range of sports and physical activities, promoting a healthy and active lifestyle.
Art and Culture Club - Organizes events related to art, music and culture to enrich the students' experience beyond the classroom.
International Affairs Club - Provides a platform for students to discuss and engage with global issues and politics.
Extra Activities at ESCP MIM program
Sports: ESCP MIM has a range of sports clubs, including football, volleyball, basketball and tennis. These clubs provide opportunities for students to stay active and build connections with their peers.
Cultural events: ESCP MIM organizes cultural events such as food fairs, art exhibitions and music festivals. These events celebrate the diverse backgrounds of the student body and promote cultural exchange.
Professional development: ESCP MIM offers workshops and seminars on topics such as leadership, communication and entrepreneurship. These events provide students with the skills and knowledge they need to succeed in their careers.
Networking events: ESCP MIM hosts networking events with alumni and industry professionals. These events provide students with the opportunity to build connections and learn about career opportunities.
Community service: ESCP MIM encourages students to engage in community service projects. These projects provide students with the opportunity to give back to the community while developing their leadership and teamwork skills.
Scholarships
ESCP Foundation Scholarships: These scholarships are awarded to outstanding students who demonstrate academic excellence, leadership potential and a commitment to the values of ESCP. The scholarships cover tuition fees for the first year of the program.
ESCP Women in Leadership Scholarship: This scholarship aims to support female students who have a strong academic record, leadership potential and a commitment to promoting gender equality. The scholarship covers up to 50% of the tuition fees for the program.
ESCP Diversity and Inclusion Scholarship: This scholarship is awarded to students who come from underrepresented backgrounds and demonstrate a commitment to promoting diversity and inclusion. The scholarship covers up to 50% of the tuition fees for the program.
ESCP Social Impact Scholarship: This scholarship supports students who have a strong interest in social entrepreneurship and demonstrate a commitment to creating positive social impact. The scholarship covers up to 50% of the tuition fees for the program.
ESCP Entrepreneurial Impact Scholarship: This scholarship is awarded to students who demonstrate a strong entrepreneurial spirit and a commitment to creating innovative solutions to societal challenges. The scholarship covers up to 50% of the tuition fees for the program.
Eligibility and Requirements for Getting into ESCP MIM
Embarking on a journey to pursue a Master in Management (MIM) program is an exciting endeavor that can shape your future career in profound ways. Among the world-renowned institutions offering this prestigious degree, ESCP Business School stands out as a beacon of academic excellence and global perspective. However, before you set your sights on this prestigious institution, it's crucial to understand the eligibility criteria and requirements that pave the way to becoming a part of the ESCP MIM community.
Eligibility
An undergraduate degree or equivalent qualification
Application documents
Degree certificate(s) or current certificate of enrolment.
Certificate of enrollment or Diploma
TOEFL, TOEIC, IELTS or Cambridge Scores​
TOEFL, TOEIC, IELTS or Cambridge Scores​
Passport or Identity Card
Recommendation letters and cover letters
GPA
ESCP Europe's Master in Management (MIM) program does not have a specific minimum GPA requirement for admission. Nevertheless, applicants should possess a robust academic background and are required to provide their official academic transcripts for evaluation.
GMAT
ESCP Europe's Master in Management (MIM) program does not mandate the submission of a GMAT score for admission. Nevertheless, including an ESCP MIM GMAT score with your application can enhance its overall strength, providing an additional dimension to your candidacy.
GRE
ESCP Europe's Master in Management (MIM) program does not have a compulsory GRE requirement for admission. Nonetheless, candidates have the option to include a GRE score as part of their application, which can further bolster the overall strength of their candidacy.
Avg work experience
ESCP MIM does not require work experience for admission. However, applicants with relevant work experience can showcase their professional achievements and enhance their chances of admission.
English language proficiency test scores
Non-native English speakers are required to submit proof of their English language proficiency through an accepted English language test such as IELTS. The minimum IELTS score required is 7.0 overall, with no individual band score below 6.5. Other accepted English language tests include TOEFL, Cambridge English and Pearson Test of English.
ESCP MIM Deadlines
Being one of the top programs worldwide, ESCP MIM is known for its rigorous admission procedure. Hence, international students are expected to complete their admission profile as soon as possible. In fact, it would be for the best if you could apply for the early bird seats offered by the program.
Admission Process
The typical path to admission into an ESCP MIM program includes the following itinerary:
Online Application: The first step is to complete and submit an online application form, which includes personal information, academic and professional background, essays, and letters of recommendation.
Entrance Exam: Candidates are required to take an entrance exam, which can be either the GMAT, GRE, TAGE-MAGE, or the ESCP admission test.
English Language Proficiency: Applicants who are not native English speakers are required to provide proof of their proficiency in English through a standardized English language test, such as TOEFL, IELTS, or Cambridge English.
Admissions Interview: Shortlisted candidates are invited to an admissions interview, which can be conducted in person or via Skype. The interview is an opportunity for the admissions committee to learn more about the candidate and assess their fit for the program.
Final Decision: After the interview, the admissions committee makes a final decision on whether to offer admission to the candidate or not.
Acceptance: If the candidate is offered admission, they will receive an acceptance letter from ESCP and will be required to pay a non-refundable deposit to secure their place in the program.
When do the admissions start?
Applicants for the ESCP Europe MIM program typically commence the admissions process in October 2023 - May 2024 - although, always consult with their official website to ascertain when dates will be availed.
| | |
| --- | --- |
| Deadline | Deadline Dates |
| Round | Applications open October 2023 - May 2024 |
ESCP MIM Employment / Placement
Overall ESCP Europe MIM Placements are pretty good. With top Global firms coming down to the campus for recruitment. ESCP is the top colleges for MIM in abroad and companies all over the world look for ESCP MIM graduates which is why 97% of the students find jobs within 3 months of graduation. As a student, you will be encouraged and empowered to acquire skills in self-discovery, branding and networking that will benefit you throughout your career.
Average Starting Salary
One of the compelling reasons to pursue a Master in Management (MIM) program at a prestigious institution like ESCP Europe is the promising career prospects it offers. A significant measure of these prospects is the ESCP MIM salary that graduates can command upon entering the workforce, the average starting ESCP MIM salary for the graduating class was €54,750. This figure provides a baseline, but it's essential to recognize that it can fluctuate annually based on various economic and market factors.
ESCP MIM Employment Report
The ESCP MIM Employment Report reveals that the average starting salary for the class was €54,750. It's important to note that the starting salary varies based on several factors such as the industry, location, work experience and language proficiency. Therefore, the average starting salary may differ for different years and batches of graduates.
€54,750
AVERAGE STARTING SALARY
Top Sectors Hiring ESCP MIM Graduates
Following are the top 3 sectors which hire candidates from the ESCP MIM. These are Consultancy, Finance, Banking & Insurance and Technology. If we look at the statistics, about 27% of the program's cohort is recruited by the Consulting sector, whereas about 16% and 15% by the Finance and Technology sectors, respectively. Following are the top companies that visits the ESCP campus to recruit their MIM graduates.
Companies Recruiting from ESCP MIM
ESCP Europe MIM is a highly respected and globally recognized business school that has a strong reputation for producing top talent. As such, many leading companies actively seek out graduates from the program to fill their management and leadership positions. Some of the notable companies that recruit from ESCP MIM include consulting firms like McKinsey & Company, Bain & Company and The Boston Consulting Group, as well as big-name corporations such as Amazon, Microsoft and Procter & Gamble.
| | | |
| --- | --- | --- |
| Consulting | Finance | Technology |
| McKinsey & Company | J.P. Morgan | Amazon |
| Boston Consulting Group (BCG) | Goldman Sachs | Google |
| Bain & Company | Morgan Stanley | Microsoft |
| Deloitte | BNP Paribas | IBM |
| EY | Société Générale | Apple |
ESCP MIM Alumni Info
ESCP has a strong ESCP MIM alumni network of 68,000 members in 150 countries worldwide. The ESCP alumni support its members by boosting their careers through developing their network and promoting the ESCP brand. ESCP Europe Alumni have access to over 60,000 job opportunities each year. Most of the placements take place through this network.
Some Famous Alumni of ESCP MIM
| | |
| --- | --- |
| Name | Position |
| Jean Pierre Raffarin | Former PM of France |
| Michael Barnier | EU Negotiator |
| Franck Petitgas | Global Head of Investment Banking in Morgan Stanley |
Application Essay for ESCP MIM
The ESCP comprises long essay questions. ESCP MIM takes its essays very seriously and uses it as a medium to understand the strengths and weaknesses of prospective students.ESCP Europe MIM essays may not be as daunting as it appears. Nevertheless, it is crucial that your responses convey ambition and align with the school's core values. So make sure your Masters in Management essays are top-notch.
Essay 1
Please comment on an international/ multicultural experience that has influenced you in particular and why? (200 Words maximum)
Essay 2
Please comment on your most significant work experience related to the field of the program for which you are applying. (200 Words maximum)
Essay 3
Please comment on the positions of responsibility held in school, in clubs/ society. Outline your hobbies, general ​interest and other activities. (200 Words maximum)
Letter of Recommendation for ESCP MIM
A letter of recommendation for ESCP Europe MIM should be written by someone who knows the applicant well and can speak to their strengths, abilities, and potential for success in the program. Ideally, the recommender should be a professional contact, such as a current or former supervisor, mentor, or professor. The letter should provide specific examples of the applicant's accomplishments, skills, and personal qualities that make them a strong candidate for the program. It should also highlight how the applicant would benefit from and contribute to the ESCP Europe community. Finally, the letter should be well-written, concise, and submitted on time to ensure the application is complete.
Interview Questions for ESCP MIM
Three to four-panel members, ranging from professors to graduates to ad com members, conduct the ESCP MIM interviews. Direct interviews at ESCP are somewhat formal. Over a Skype call, you should expect the interviewers to ask you 6-8 questions in general. Be prepared to answer any queries about your profile. ESCP MIM interview questions with the prestigious ESCP Master in Management (MIM) program! This is a significant step towards realizing your academic and career aspirations. The interview can last between 15-20 minutes.
Set 1
Q. Tell me about a time when one of your strengths was a weakness.
Q. Are you good with numbers and can you get a high GMAT score?
Q. What motivates you to leave your family business?
Q. What motivates you to leave your prior position?
Q. Do you have a certain industry in mind?
Q. What is the most effective technique to motivate people?
Q. Give an example of a "letdown," and what you did to compensate.
Q. Why are you interested in pursuing a "degree name'>'?
Q. What are the short and long-term objectives?
Q. How can the programme assist you in achieving your career objectives?
Q. What do you see yourself doing in five years?
Q. Why are you interested in studying in a "country name"?
Q. Which other colleges have you applied to? Why?
What Makes ESCP MIM Unique?
Is ESCP Europe MIM worth it?The ESCP Master in Management (MIM) program stands as an exceptional choice for aspiring business leaders, offering a distinctive blend of qualities that set it apart in the world of higher education, Here are a few facts about ESCP Europe MIM that make it unique-
Multi-Campus Structure: ESCP has six campuses located in major European cities, including Paris, London, Berlin, Madrid, Turin, and Warsaw. This multi-campus structure enables students to study in Europe countries and experience different cultures and business practices.
Focus on European Business: ESCP has a strong focus on European business, which means that students learn about the unique challenges and opportunities of doing business in Europe. This is particularly important in today's globalized economy, where understanding regional business practices and cultures is essential.
Entrepreneurship: ESCP has a strong focus on entrepreneurship and encourages its students to be innovative and creative in their approach to business. The school offers a range of entrepreneurship courses and has a dedicated incubator to support student start-ups.
Diversity: ESCP is a truly international business school, with students from over 100 different countries. This diversity is reflected in the school's faculty and curriculum, which are designed to prepare students for a global career.
Career Services: ESCP has a comprehensive career services department that provides students with access to job opportunities, career advice, and networking events. This support is invaluable in helping students to secure internships and jobs after graduation.
Conclusion
ESCP Europe MIM is a highly regarded program for those seeking a global business education. With its focus on international management and intercultural exchange, students have the opportunity to develop their skills and gain valuable experience in diverse settings. ESCP MIM (one of the best MIM colleges in France) diverse student body, and emphasis on practical learning prepare graduates to excel in a rapidly changing business world. With its prestigious reputation and extensive network of alumni and corporate partners, ESCP Europe MIM offers a unique opportunity for students to enhance their career prospects and become leaders in their fields.
Is it worth doing ESCP MIM in Europe?
Deciding whether or not to pursue a Master in Management (MiM) at ESCP or any other business school in Europe ultimately depends on your individual career goals, academic background, and personal circumstances.
How long is ESCP Europe MIM?
ESCP Europe's Master in Management (MiM) program is a two-year full-time program. The program is divided into two parts, with the first year being dedicated to core courses that provide a broad understanding of management principles and practices, and the second year focused on electives and specializations that allow students to tailor their studies to their career goals and interests.
What scholarships are available for Indian students at ESCP Europe MIM?
ESCP Europe MIM offers several scholarships for international students, including Indian students, based on merit, diversity, social impact, and entrepreneurship. Some of the popular scholarships include ESCP Foundation Scholarship, ESCP Women in Leadership Scholarship, ESCP Diversity and Inclusion Scholarship, ESCP Social Impact Scholarship, and ESCP Entrepreneurial Impact Scholarship.
Is ESCP Europe MIM a good option for Indian students?
Yes, ESCP Europe MIM is a great option for Indian students who want to pursue an international business career. The program offers a diverse curriculum, top-notch faculty, and a multicultural student body that can help students gain a global perspective. Additionally, the school has a strong reputation for producing successful business leaders, which can be a valuable asset for Indian students looking to build their careers.
What are the job prospects for Indian students after completing ESCP Europe MIM?
ESCP Europe MIM has a strong track record of producing successful business leaders, and Indian students can expect to have many job opportunities after completing the program. Graduates of the program have gone on to work in a variety of industries, including consulting, finance, technology, and entrepreneurship. Additionally, the school has a robust career services department that can help Indian students with job search strategies, resume building, and interview preparation.
I liked that the assigned representative is willing to make the extra mile for your essay. I liked that it wasn't a standardized product that just formulates your experiences but a continuous experience which really helps you reveal your true self in your essay. Without them i wouldn't have been able to get accepted into my first choice.
Admits from both HEC & ESCP :D…. to those contemplating whether to try their services or not….don't think.. Just take them … I couldn't think of any other service better than theirs'… Be is essay .. LOR .. Or interview .. They are the best in all… Not just for MIM essay they are commendable with MBA essay as well.
The MiM-Essay team can significantly improve your essays and increase your chances of getting into your target programs. For people with a non-business background, the MiM-Essay team is good at highlighting the relevant information within your experiences, and making the stories resonate with audiences. An admit from HEC just proves the worth of their services 🙂
Taking the essay and interview pack was one of the best decisions I made during the journey, not only is their profound knowledge about business schools very helpful but also their constant support will keep you motivated. I am very happy with the service they propose. I truly believe it gave me a strong competitive advantage and helped me present a polished image of myself in front of the LBS panel, ultimately getting me an admit.
I would say, do not think twice about it and GO for it. It is a worthwhile investment and will go a long way in helping you secure a place at your dream college. I not only got into my target colleges- HEC & ESSEC but even won a 20,000 euro scholarship!
They know what they do and they are 100% effective. I wanted to get into LSE and Duke, & with their assistance in all the phase of the admission process, we succeeded! To everyone who is wondering if these services are useful, I can firmly say that I probably couldn't have succeeded without them.

It was a great experience working with MiM-Essay team, they helped me crack into LBS my first priority, I did not even need to think of my second-priority or whatsoever. If MiM-Essay team diagnosed you, and then, ensured that you have a high level of possibility of achieving your aims, they definitely can help you prepare for the applications perfectly.
Mim-Essay helped me write my story in a way that was compelling and distinct. Through brainstorming, attentive listening, patience and hard work, the Mim-essay staff helped me find what made me unique and competitive in a large pool of applicants. In addition, the limitless edits made the essays and the resume engaging and appealing enough to stand out during the application.
Right from the very beginning, I received a lot of quality attention, which not only enabled me to optimally prepare my application package, but also to remain confident throughout this sometimes-turbulent process. MiM team helped me with not only application documents, but also choosing the best programs given my goals and I found its advise to be invaluable. MiM team did not provide cookie cutter advice that would be applicable to all candidates.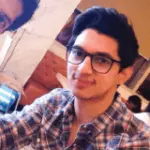 Right from my first conversation, I knew MIM-Essay is going to the apt mentor which would help me get into one of my target schools. In short, I'll be studying at one of the best B-schools and MIM-Essay has a lot to do with it. They paid attention to the minutest of the details and made sure that every element of the application is a 10/10.
Professional, personalized, understanding are some of the immediately visible traits that you notice about their service. They know we are worried. They know we want to do our best. So, they do everything possible to make the best happen without us getting too worried. The most value that MiM-essay adds is that they believe in experience-based answers and moreover highlight the learning in each experience. I think their ability to modify every essay as per your personality, your thoughts and your inclinations makes them extremely good at what they do.
I approached MiM essays after I got 3 rejects. I was really depressed about admissions and wanted a way to get an admit to at least one of the best schools. The approach used to help me was brilliant right from the start. The question guide I had gotten for LBS interview included almost all the questions I was asked in the actual interview. I've realised that such fine tuning of application is the magic to success. I got admits to both the colleges (LBS and LSE). I have already recommended MiM essays to at least 10 people. MiM Essays is THE RIGHT place for any MiM aspirant to be in.
MiM-Essay puts in its best efforts to understand the profile of the candidate in-depth. Another amazing service that is offered by the team is multiple edits till you get the best. NO LIMIT ON EDITS. THEY MAKE SURE TO CREATE BEST PROFILE!! Edits are done to back up the points with convincing background stories. They focus on this aspect the most to chalk out the best draft.
The most appealing aspect of MiM-Essay is the incredibly user-friendly and systematic strategy they've developed for dealing with the entire application process. It was like going through a course/training on how to deal with this journey by going through the numerous videos, samples, and interview prep that Abhyank had put up. I find it fascinating that, while the entire staff is there to support you, they do not spoon-feed you essays and instead challenge you to give it your all. From the beginning of this trip until the very end, when I received my admittance, I've noticed a significant change in myself, and MiM Essay's coaching has helped me acquire tremendous clarity.
MiM-Essay is worth every penny. My consultant was a true partner and was available whenever necessary; it was a seamless process despite our 6 hour time difference. I would not hesitate to give my full recommendation to anyone applying to a masters degree in business; I question whether I would have been accepted to so many world-renowned programs had it not been for my consultant and the MiM-Essay team.
Even though I decided to apply in the last days of submission, my consultant was available for my questions all the time and the answers were always helpful. He knows really well which parts you should highlight and which ones to get rid of. I believe I wouldn't get accepted without MiM-essay help. Even if you think you wrote your application really well. I am sure there is always something to improve that MiM-essay will notice.
With a score of just 640 in GMAT and still getting into these prestigious colleges explains how much value MIM Essay added to my application. With MiM-Essay, admissions to one of your dream colleges is guaranteed. It is the right place to approach since all the counselors have gone through the application process and have knowledge about the process to give inputs.
Sometimes you can get caught up in fantasy and other consultants may even promise something they can't deliver but MiM Essay team helped me align the right school with my goals. They took the time out to understand my motivations and experiences and helped me build a profile that was true to myself. It is easy in some ways to just memorize interview answers but in a stressful situation that's a risk which is why I really appreciated all the notes and mock interview sessions MiM-Essay gave me. With lakhs of students applying to the best programs, you must find a way to set yourself apart and MiM-Essay can help you find that