FSFM MIM Review
FSFM MIM Introduction
Course Duration

2 Year

Course Fee

€33,000

Salary

€56,464

Intake

1
Enter the world of global business with FSFM Institute's Masters in International Management (MIM) program. This is not just an academic degree but a ticket to a globally competitive business landscape. Our curriculum combines cutting-edge theory with practical application, ensuring you are equipped to handle real-world business challenges. You will learn from internationally acclaimed faculty, with the opportunity to work on live projects and gain invaluable internships.
Imagine yourself in a multicultural learning environment, mingling with a diverse group of international students, and gaining a global perspective on business. Advance your career today. Join the MIM program at FSFM Institute, and step onto the global stage of leadership and innovation.
FSFM MIM Class Profile
FSFM MIM class profile focuses on internationalization, viewing itself as a crossroads for many different cultures, new ideas, and human diversity. Therefore, teaching and research are supposed to be of the highest quality, providing students with the knowledge they need to grow into successful but socially responsible individuals who will pass this knowledge on to future generations, whether as leaders in regional, national, or international corporations or as future educators.
Average Age

23

GMAT

640

Average Work Ex

1 Year

Class Size

130-140
FSFM MIM Acceptance Rate
The FSFM MIM program is highly sought after, attracting a diverse and talented pool of applicants from around the world. However, it's important to note that the college does not publicly disclose specific information regarding its acceptance rate. This lack of publicly available data is not uncommon for many prestigious institutions offering competitive programs.
Program and Curriculum FSFM MIM
The FSFM MIM course duration & curriculum is adaptable and places a strong emphasis on hands-on learning through case studies, projects, and internships. Students can tailor their studies to their preferences and career goals by selecting from a variety of electives or specializations.
The Master of Management coursework is designed to equip students with innovative core management disciplines while tailoring the program to their needs through six cutting-edge concentrations – People, Management & Organisation, Global Strategy, Digital Business, Technology & Operations, and Data & Business Analytics.
Core Course
Evidence-based Management: Utilize empirical evidence to inform decision-making and improve organizational outcomes.
Marketing: Understand key principles and strategies for effective product and service promotion in the marketplace.
Strategic Management: Develop and implement long-term plans to achieve organizational goals and gain a competitive advantage.
Operations Management: Acquire skills to efficiently manage production processes, optimize resources, and enhance operational performance.
Leadership: Develop essential leadership qualities and techniques for effective team guidance and organizational success.
Managerial Data Science: Gain knowledge and tools for data analysis, valuable insights extraction, and data-driven business decisions.
Financial Analysis and Performance Management: Learn how to evaluate financial data, assess organizational performance, and make informed financial decisions.
Innovation Management & New Product Development: Explore strategies and processes for fostering innovation and successfully launching new products in the market.
Electives
Project Management: Learn essential techniques and principles for successful project planning, execution, and control.
Industry Practice and Supply Chain Strategy: Explore practical approaches and strategies to optimize supply chain operations and address industry-specific challenges.
Financial Performance: Analyze financial data, evaluate performance indicators, and implement strategies to enhance the financial health and stability of an organization.
FSFM MIM Students also will be given the option to replace the electives with either a semester abroad at one of the partner universities or with the Entrepreneurship Accelerator.
Extra Activities for FSFM MIM
FSFM preaches holistic development of the students. As a result, they offer various internship opportunities associated with their industry partners. You can also choose from multiple activities, events, clubs, and networking opportunities hosted by the Student Association and the department.
Internship: Frankfurt School offers internships during the summer to help students gain practical experience and learn to apply the newly acquired analytical tools and knowledge. The training can also be evaluated to waive 6 ECTS if it is relevant to the field of study that the student chooses to specialize in, provided the objective is achieved.
Clubs and business sector: Student Clubs are an Absolute program and the heart and soul of the Frankfurt School of Finance & Management student experience. FSFM is home to a variety of clubs that provide a vibrant, collective, and fun community to suit the needs of our diverse and international student body. Clubs are also an opportunity to explore areas of business interest and provide virtual networks that extend to alumni and the wider community.
Three days Model: The Master in Management Program follows a unique 3 Day model. It permits students to work part-time whilst pursuing a full-time degree which can help them gain work experience before finishing their master's program. Students are given the flexibility to attend classes three days a week which leaves three working days for part-time employment. In addition, FSFM's annual career fair allows its students to build a virtual network for their careers and experience the everyday realities of the workplace.
Scholarships for FSFM MIM
Here are some of the top scholarships that you can apply to manage FSFM MIM fees, in order to reduce your financial costs:
High-Performing & Outstanding Candidates Scholarship: Recognizes FSFM MIM applicants with exceptional academic performance, career trajectory, and admissions performance.
Entrepreneur & Leadership Scholarship: Designed for motivated individuals with proven entrepreneurial or leadership skills, or concrete plans to establish their own business.
Sector-Specific Scholarship (e.g., Engineering, Finance, Technology, Innovation): Tailored for applicants with specialized backgrounds and career trajectories in specific fields, aiming to develop general management and business knowledge through an MBA.
Women in Business Scholarship: Supports female applicants who have achieved success in the business field, either professionally or personally.
Diversity Scholarship: Provides opportunities for international MBA applicants who bring diversity and a global mindset to the classroom through their backgrounds or previous experiences.
Eligibility and Requirements for Getting into FSFM MIM
When it comes to embarking on a journey toward a Master in Management (MIM) degree at the FSFM Institute, it's crucial to understand the eligibility criteria and requirements. Aspiring students should meet certain academic and application prerequisites to gain admission to this esteemed program.
The FSFM MIM program is designed to cultivate future business leaders, and to join its ranks, prospective students must adhere to specific guidelines that encompass academic qualifications, standardized testing, and other essential criteria. In the following sections, we will delve into the comprehensive eligibility and application requirements necessary for those aiming to become a part of the FSFM MIM community and take a step closer to a successful career in the dynamic world of management.
Eligibility
Bachelor's degree or equivalent
Excellent written and spoken English (TOEFL – 90 iBT / IELTS 7.0 or equivalent) or TOEFL ITP (minimum score of 577)
Valid GMAT / GRE score or Frankfurt School Admission Test.
Document Related to the Application
Copy of your passport
CV or resume (English)
Transcript and degree certificate from previous university degree(s) (if not in English or German, a certified translation is required)
GMAT / GRE score report or equivalent, or registration for FS Admissions Test
TOEFL / IELTS score report (minimum 90 TOEFL iBT or minimum 7.0 IELTS)
Other documentation supporting professional experience or other extracurricular activities, if applicable.
GPA
The required GPA for admission to Frankfurt School's Master in Management program varies depending on the specific requirements set by the school. However, as a prestigious institution, FSFM MIM generally seeks applicants with a strong academic track record. While a specific GPA cutoff is not explicitly mentioned, a competitive GPA is typically expected, reflecting the applicant's ability to excel academically.
It is important for prospective students to showcase their academic achievements through their transcripts and highlight any relevant coursework or academic honors they have received. Admissions decisions are based on a holistic evaluation of the applicant's qualifications, including GPA, as well as other factors such as standardized test scores, letters of recommendation, and personal statements.
GMAT
The applicants to the program are to submit FSFM MIM GMAT program as part of their application. The GMAT (Graduate Management Admission Test) is a standardized test designed to assess an individual's analytical, quantitative, verbal, and writing skills, which are essential for success in a business management program. While the specific GMAT score requirement may vary, Frankfurt School generally looks for competitive scores that demonstrate the applicant's aptitude for graduate-level management studies.
GRE
Frankfurt School's Master in Management program accepts both GMAT and GRE scores as part of the application process. The GRE (Graduate Record Examination) is a standardized test that evaluates a candidate's verbal reasoning, quantitative reasoning, analytical writing, and critical thinking skills. By accepting GRE scores, the FSFM MIM program provides applicants with an alternative to showcase their academic aptitude and readiness.
While specific GRE score requirements may vary, a competitive score that reflects strong academic abilities is typically expected. Similar to the GMAT, the GRE score is just one component of the overall application evaluation, alongside other factors like academic performance, work experience, recommendation letters, and personal statements. Prospective IM students should review the program's requirements and consider whether submitting a GRE score aligns with their strengths and academic goals. Adequate preparation for the GRE is recommended to achieve a competitive score.
Average Work Experience
Frankfurt School's Master in Management program does not have a mandatory work experience requirement for admission. The program welcomes applications from candidates with a range of professional backgrounds, including recent graduates and individuals with limited work experience. While work experience is not a prerequisite, having relevant professional experience can be advantageous in terms of providing practical insights and enhancing classroom discussions.
Applicants who have work experience may leverage it to demonstrate their practical knowledge, skills, & their ability to apply theoretical concepts to real-world situations. However, the admission decision is based on a holistic evaluation of the applicant's qualifications, including academic performance, standardized test scores, letters of recommendation, and personal statements. The IM program values diversity and encourages applications from individuals with varying levels of work experience.
Is IELTS needed for FSFM MIM?
For FSFM MIM, English language proficiency is required. While the specific language proficiency test may vary, the International English Language Testing System (IELTS) is one of the commonly accepted tests for demonstrating English language proficiency. However, Frankfurt School also accepts other English language tests such as TOEFL. The minimum score required for admission may differ depending on the program and the university's specific requirements.
It is essential for prospective students whose native language is not English to demonstrate their language proficiency to ensure their success in the program. Adequate preparation for the IELTS or any other accepted English language test is encouraged to achieve the required score and meet the language proficiency criteria set by Frankfurt School.
FSFM MIM Deadlines
The application deadlines for the Frankfurt School Master in Management program vary depending on the round in which applicants choose to apply. Typically, Frankfurt School has multiple application rounds throughout the year, with deadlines falling in different months. It is important for prospective students to check the official Frankfurt School website or contact the admissions office for the most up-to-date information on application deadlines.
Frankfurt School operates on a rolling admissions basis, meaning that applications are reviewed and decisions may be made as soon as they are received. To maximize their chances of admission and allow ample time for visa processing or scholarship applications if applicable, FSFM MIM applicants are advised to submit their applications well in advance of the final deadline.
Admission Process
The application process for the Frankfurt School Master in Management (MIM) program typically involves the following steps:
Online Application: Complete the online application form, providing accurate and comprehensive personal and academic information.
Academic Transcripts: Submit official transcripts or certified copies of academic records from all previously attended universities or institutions.
English Language Proficiency: Demonstrate English language proficiency through an accepted test such as IELTS or TOEFL. Minimum score requirements may vary, so check the program's specific requirements.
Letters of Recommendation: Arrange for two or more letters of recommendation from professors, employers, or other professional contacts who can speak to your academic abilities, work ethic, and personal qualities.
CV/Resume: Prepare and submit an updated CV or resume that highlights your educational background, work experience, extracurricular activities, and any relevant achievements.
Personal Statement: Write a well-crafted personal statement that outlines your motivation for pursuing the IM program, your career aspirations, and how the program aligns with your goals.
When do the admission start?
The application period for the Frankfurt School International Master in Management (IM) program typically opens several months in advance of the program's start date. It is recommended to check the official Frankfurt School website or contact the admissions office for the exact opening date of the application period for the desired intake year.
Below is an overview of the FSFM MIM deadlines for the program:
| | |
| --- | --- |
| Rounds | Deadline Dates |
| Round 1 | 30 Nov 2023 |
| Round 2 | 31 Mar 2024 |
| Round 3 | 30 Jun 2024 |
FSFM MIM Employment / Placement
Our exclusive corporate ties and strong Alumni network enable you to develop a professional network that is critical to your worldwide career development. Individual career development counseling based on your interests and career goals will be provided via career services staff. This, combined with the FSFM MIM program's regular guest lectures and industry visits, as well as the option to work part-time while studying full-time, puts you in a strong position for employment following graduation.
FSFM MIM Average Starting Salary
The average starting salary for graduates of the Frankfurt School International Master in Management (IM) program can vary depending on various factors such as industry, location, work experience, and individual negotiation skills. Frankfurt School strives to equip its graduates with the necessary knowledge and skills to excel in the business world, which can positively impact their earning potential. Frankfurt School's reputation as a leading business school, coupled with its strong network of alumni and corporate connections, often leads to attractive employment opportunities.
Graduates of the MIM program have the advantage of comprehensive business education, practical experience through internships, and exposure to global perspectives, all of which contribute to their marketability and potential for securing competitive FSFM MIM salary at the start in a wide range of industries and sectors.
FSFM MIM Placement Statistics
The placement percentage of 95% for students of the Frankfurt School International Master in Management (IM) program underscores the strong employment outcomes and career prospects for graduates. This high placement rate is a testament to the rigorous academic curriculum, practical learning opportunities, and the extensive support provided by Frankfurt School's career services team. The school's close ties with industry partners, both locally and globally, enable students to connect with a wide range of job opportunities across various sectors.
The comprehensive career development resources offered by Frankfurt School, including career counseling, interview preparation, and networking events, empower students to showcase their skills and talents to potential employers. The success of the IM program in placing its graduates in prominent positions reflects the program's ability to develop well-rounded professionals equipped with the knowledge, skills, and networks necessary for thriving in today's competitive job market.
FSFM MIM Employment Report
The Frankfurt School International Master in Management (IM) program boasts an impressive employment record, with graduates securing jobs in various industries and esteemed companies. The average salary, including bonuses, for IM graduates stands at EUR 64,000. The list of employers includes renowned names such as Amazon Web Services, Boston Consulting Group, Deutsche Bank, Google, PwC, and Salesforce, among others. The graduates find opportunities across a range of industries, with consulting, banking, and information technology being the top sectors.
Sales and marketing, management & strategy consulting, and IT consulting are the popular areas of FSFM MIM employment & placement. Notably, 47% of students secure employment even before graduation, while 38% find jobs within the first three months. The report highlights the diversity of career paths pursued by the graduates, including roles in sales and marketing, corporate banking, operations, and general management.
€56,464
AVERAGE STARTING SALARY
Top Sectors Hiring FSFM MIM Graduates
The Management Master at FSFM enables its graduates to work in a variety of industries. As a result, these alumni are spread across the world in various domains, such as 33% in Technology, 21% in consulting, 12% in Finance, etc. In every sector, there is at least one FSFM MIM program graduate who is serving an organization with the most prestigious skills that they learn during their post-graduation and vast experience. In addition, the vast alumni network helps tremendously in securing jobs.
Companies recruiting from FSFM MIM
Every year, a lot of companies come in for campus placement for graduates, the robust curriculum and the community that the school has built over time has been the primary reason for the companies to seek these graduates. Here are some of the top recruiters for FSFM MIM:
| | | |
| --- | --- | --- |
| Consulting | Finance | Technology |
| Capgemini | BMW Financial Services | Deloitte Digital |
| BearingPoint | Commerzbank | Sprehe Unternehmensgruppe |
| Porsche Consulting | HSBC | Ritzenhoefer & Company |
FSFM MIM Alumni Info
The FSFM alumni network is a storehouse of successful stories of top executives and entrepreneurs. From analyst and consultant positions in Mckinsey, Amazon, and Philips to founders of powerful business enterprises, they have achieved it all. More than 40,000 alumni are working across different sectors in over 155 countries, availing exchange between students and management across the globe.
In addition, the network organizes more than 1000 events to facilitate exchange between students and members and provide counseling to prospective students. As a result, 95% of graduates get placed within three months of graduation. Therefore, FSFM MIM placements ensure that their students get the right job at the best place.
Some Famous Alumni
Alexander Doll, Former CEO, Barclays Germany
Axel Frein, CEO, Valovis Commercial Bank
Rainer Fuhrmann, Former CEO, DZ Bank AG
Mike Mohring (German Politician)
Christian Sewing CEO of Deutsche Bank
Application Essay for FSFM MIM
The FSFM MIM application comprises two essays and scholarship questions. FSFM MIM essays are very serious and use them as a medium to understand the strengths and weaknesses of prospective students. In addition, it helps them better understand the applicant's profile. So, make sure your essays as an applicant are top-notch.
Essay 1
Describe your specific career aspirations and your reason for pursuing the Masters in Management. Considering your lifetime goals, discuss how your current and future academic and extracurricular activities might help you achieve your goals. (500 words)
Essay 2
What are three unique aspects of yourself, and why? (500 words)
Essay 3
As you know, we are a private business school, and we charge a tuition fee. So how do you plan on financing your studies?
Letter of Recommendation for FSFM MIM
The Master in Management program at the FSFM MIM application typically requires two letters of recommendation to be submitted. These LORs should come from people who have extensive knowledge and understanding about your educational or professional background, as well as providing evidence on which you can build upon the coursework that you will undertake during your studies at this prestigious institution.
FSFM MIM does not provide prescriptive directions or criteria for the composition of the two letters of recommendation (LORs) required for an application to its Master in Management Program. However, given that these letters should attest to your academic achievements and/or professional credentials within the field they refer to, it is advisable that they come from individuals who can comprehensively address such qualifications.
Interview Questions for FSFM MIM
The FSFM Master in Management (MIM) program is not only known for its rigorous academic curriculum but also for its comprehensive admissions process, which often includes a crucial interview stage. This interview serves as a vital opportunity for the admissions committee to get to know the applicants beyond their written applications and to assess their suitability for the program. During this FSFM MIM interview questions, candidates may encounter a range of questions that delve into their academic background, motivations, career aspirations, and personal qualities.
Set 1
Q: Where do you see yourself in the future?
Q: Are you fit for the program?
Q: Why did you choose Frankfurt School?
Q: Why FSFM MIM?
Q: How do you know about the program?
Q: Why are you leaving your current role?
Q: How good are your negotiating skills?
Q: Tell me about one of your strengths that was previously a weakness.
Q: Are you great with numbers for you have a spectacular GMAT score?
Q: Where would you really like to work?
Set 2
Q: What are your plans after graduation?
Q: Have you ever visited a foreign country? If yes, talk about your experience.
Q: What are some of the things that you expect to learn in Frankfurt?
Q: What is your Plan B if (planned career) does not happen?
Q: Give me an example of a time when you were successful in communicating with a difficult person(s) or circumstance?
Q: What if you were working in a group of 5 people, and there is one person who is clearly not pulling their weight (submitting shoddy work or submitting work late). How would you deal with that?
Q: Suppose everyone is putting in their effort now, but someone in your group has a very different opinion on how a certain business problem should be solved. What do you do?
Q: Do you have any questions for me?
Q: What are your long-term goals? And how will FSFM help you achieve them?
Q: Tell me about your work experience while concentrating on the skills you learned from it.
What Makes FSFM MIM Unique?
Is FSFM MIM worth it? here are five noteworthy aspects of the FSFM MIM program:
Strong focus on practical learning: A central emphasis of the MIM program at FSFM is on pragmatic learning through case studies, assignments, and internships. These opportunities provide students with practical experience in applying theoretical concepts to real-world business situations.
Diverse student body: The MIM program attracts a cosmopolitan crowd, boasting over 60 nationalities among its most recent cohorts.
Global opportunities: The school boasts an enviable international reputation and offers students numerous opportunities to study abroad, participate in international exchanges, and have exposure to disparate business cultures and practices.
Gently-curated program: The MIM program provides a customizable curriculum that enables students to tailor their studies in accordance with their interests and career aspirations via a host of electives and specializations.
Career services support: Career services support: The school's career services team provides extensive support to MIM students, including individual career coaching, networking opportunities, and job search assistance, helping graduates launch successful careers in a range of industries and sectors.
Conclusion
Ultimately, the Master in Management (MIM) program at the Frankfurt School of Finance & Management stands out as a rigorous and highly effective option for educating future executives, making it one of the premier MIM colleges in Germany. With a curriculum designed to challenge and inspire, students are equipped with not only essential but cutting-edge skills to thrive in the global business landscape. Beyond academics, this program offers numerous opportunities to network internationally, fostering a rich and diverse learning environment.
As a result, students gain not only theoretical knowledge but also practical insights and a global perspective, positioning them for success in today's dynamic and ever-evolving business world. The Frankfurt School's MIM program is truly a gateway to a unique and invaluable educational experience that paves the way for launching exceptionally successful careers.
Is FSFM good for MIM?
FSFM MIM is undoubtedly the optimal choice if you seek success in economics. It guarantees 95% placement to its pupils, marking a historic milestone for both students and educators whose efforts have been remarkable throughout their journey of learning.
What is the ranking of FSFM University?
The prestigious QS (Top Universities) has discerned that Frankfurt Business School is set to attain its 42nd ranking in 2021. Over the years, the institution of learning's MBA stats have continued to rise significantly - an indicator of outstanding achievement.
Is Frankfurt School of Finance and Management prestigious?
Indeed, the Frankfurt School of Finance and Management (FSFM) is a highly esteemed business school with a sterling reputation in finance and management. Its consistently high rankings in various assessments attest to the prestige it enjoys; furthermore, it is accredited by prominent organizations such as the Association to Advance Collegiate Schools of Business (AACSB International). FSFM alums are highly sought after by employers occupying positions within numerous fields including banking, insurance, or IT.
Is it difficult to get into Frankfurt School of Finance Management?
Certainly, attaining admittance into the Frankfurt School of Finance and Management (FSFM) can be difficult. The school is on the lookout for applicants with an impressive academic background, concrete experience in their field, and a genuine desire to succeed. Complying with admission requirements as well as crafting an outstanding application might significantly boost one's chances of acceptance.
I liked that the assigned representative is willing to make the extra mile for your essay. I liked that it wasn't a standardized product that just formulates your experiences but a continuous experience which really helps you reveal your true self in your essay. Without them i wouldn't have been able to get accepted into my first choice.
Admits from both HEC & ESCP :D…. to those contemplating whether to try their services or not….don't think.. Just take them … I couldn't think of any other service better than theirs'… Be is essay .. LOR .. Or interview .. They are the best in all… Not just for MIM essay they are commendable with MBA essay as well.
The MiM-Essay team can significantly improve your essays and increase your chances of getting into your target programs. For people with a non-business background, the MiM-Essay team is good at highlighting the relevant information within your experiences, and making the stories resonate with audiences. An admit from HEC just proves the worth of their services 🙂
Taking the essay and interview pack was one of the best decisions I made during the journey, not only is their profound knowledge about business schools very helpful but also their constant support will keep you motivated. I am very happy with the service they propose. I truly believe it gave me a strong competitive advantage and helped me present a polished image of myself in front of the LBS panel, ultimately getting me an admit.
I would say, do not think twice about it and GO for it. It is a worthwhile investment and will go a long way in helping you secure a place at your dream college. I not only got into my target colleges- HEC & ESSEC but even won a 20,000 euro scholarship!
They know what they do and they are 100% effective. I wanted to get into LSE and Duke, & with their assistance in all the phase of the admission process, we succeeded! To everyone who is wondering if these services are useful, I can firmly say that I probably couldn't have succeeded without them.

It was a great experience working with MiM-Essay team, they helped me crack into LBS my first priority, I did not even need to think of my second-priority or whatsoever. If MiM-Essay team diagnosed you, and then, ensured that you have a high level of possibility of achieving your aims, they definitely can help you prepare for the applications perfectly.
Mim-Essay helped me write my story in a way that was compelling and distinct. Through brainstorming, attentive listening, patience and hard work, the Mim-essay staff helped me find what made me unique and competitive in a large pool of applicants. In addition, the limitless edits made the essays and the resume engaging and appealing enough to stand out during the application.
Right from the very beginning, I received a lot of quality attention, which not only enabled me to optimally prepare my application package, but also to remain confident throughout this sometimes-turbulent process. MiM team helped me with not only application documents, but also choosing the best programs given my goals and I found its advise to be invaluable. MiM team did not provide cookie cutter advice that would be applicable to all candidates.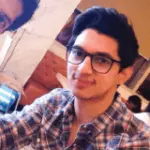 Right from my first conversation, I knew MIM-Essay is going to the apt mentor which would help me get into one of my target schools. In short, I'll be studying at one of the best B-schools and MIM-Essay has a lot to do with it. They paid attention to the minutest of the details and made sure that every element of the application is a 10/10.
Professional, personalized, understanding are some of the immediately visible traits that you notice about their service. They know we are worried. They know we want to do our best. So, they do everything possible to make the best happen without us getting too worried. The most value that MiM-essay adds is that they believe in experience-based answers and moreover highlight the learning in each experience. I think their ability to modify every essay as per your personality, your thoughts and your inclinations makes them extremely good at what they do.
I approached MiM essays after I got 3 rejects. I was really depressed about admissions and wanted a way to get an admit to at least one of the best schools. The approach used to help me was brilliant right from the start. The question guide I had gotten for LBS interview included almost all the questions I was asked in the actual interview. I've realised that such fine tuning of application is the magic to success. I got admits to both the colleges (LBS and LSE). I have already recommended MiM essays to at least 10 people. MiM Essays is THE RIGHT place for any MiM aspirant to be in.
MiM-Essay puts in its best efforts to understand the profile of the candidate in-depth. Another amazing service that is offered by the team is multiple edits till you get the best. NO LIMIT ON EDITS. THEY MAKE SURE TO CREATE BEST PROFILE!! Edits are done to back up the points with convincing background stories. They focus on this aspect the most to chalk out the best draft.
The most appealing aspect of MiM-Essay is the incredibly user-friendly and systematic strategy they've developed for dealing with the entire application process. It was like going through a course/training on how to deal with this journey by going through the numerous videos, samples, and interview prep that Abhyank had put up. I find it fascinating that, while the entire staff is there to support you, they do not spoon-feed you essays and instead challenge you to give it your all. From the beginning of this trip until the very end, when I received my admittance, I've noticed a significant change in myself, and MiM Essay's coaching has helped me acquire tremendous clarity.
MiM-Essay is worth every penny. My consultant was a true partner and was available whenever necessary; it was a seamless process despite our 6 hour time difference. I would not hesitate to give my full recommendation to anyone applying to a masters degree in business; I question whether I would have been accepted to so many world-renowned programs had it not been for my consultant and the MiM-Essay team.
Even though I decided to apply in the last days of submission, my consultant was available for my questions all the time and the answers were always helpful. He knows really well which parts you should highlight and which ones to get rid of. I believe I wouldn't get accepted without MiM-essay help. Even if you think you wrote your application really well. I am sure there is always something to improve that MiM-essay will notice.
With a score of just 640 in GMAT and still getting into these prestigious colleges explains how much value MIM Essay added to my application. With MiM-Essay, admissions to one of your dream colleges is guaranteed. It is the right place to approach since all the counselors have gone through the application process and have knowledge about the process to give inputs.
Sometimes you can get caught up in fantasy and other consultants may even promise something they can't deliver but MiM Essay team helped me align the right school with my goals. They took the time out to understand my motivations and experiences and helped me build a profile that was true to myself. It is easy in some ways to just memorize interview answers but in a stressful situation that's a risk which is why I really appreciated all the notes and mock interview sessions MiM-Essay gave me. With lakhs of students applying to the best programs, you must find a way to set yourself apart and MiM-Essay can help you find that