Georgetown University McDonough MIM Review
Georgetown University MIM Introduction
Course Duration

10 Months

Course Fee

98,212

Salary

128,429

Intake

1
Looking to fast-track your career in Management? The Master in Management program at Georgetown University is your pathway to success. Designed to accommodate undergraduates from any academic background, this STEM-designated, full-time program runs over a compact 10-month period.
Are you a recent graduate or a young professional with 0-3 years of work experience? This program is specifically designed for you. It offers a unique blend of technology and innovation skills, setting you up to excel in the competitive business landscape.
At Georgetown, you won't just be part of a program, but a globally engaged community. Together, we're focused on leveraging our business skills to do good for the world.
Georgetown University MIM Class Profile
The Georgetown MiM class profile has 68 students (up from 31 in the original cohort), 60% of whom are women (up from 45%), 27% are underrepresented minorities in the United States (up from 13%), and 24% are international. The pupils represent 21 distinct countries of citizenship (up from 14) and speak 18 different languages. In addition, the new cohort had an average college grade point average of 3.5 and a GRE score of 311.
Average Age

23

GMAT

691

Average Work Ex

0.7 Year

Class Size

68
Georgetown University MIM Acceptance Rate
The Georgetown University is highly competitive, with a rigorous admissions process. The acceptance rate for the Georgetown University can fluctuate from year to year, and it's important to note that the school doesn't consistently disclose specific figures.
Program and Curriculum Georgetown University MIM
Georgetown MIM in the USA is designed for those who want to gain the management, technology, and innovation expertise that employers value most. Its accelerated format provides foundational business academics focusing on the application and implication of technology and innovation.
Core Courses
Foundations of Business: Introduces key concepts and frameworks in various business disciplines, providing a solid foundation for further study.
Financial Accounting: Covers the principles and practices of financial accounting, including the preparation and analysis of financial statements.
Managerial Accounting: Focuses on the use of accounting information for managerial decision-making, budgeting, and performance evaluation.
Marketing Management: Explores marketing strategies and tactics, including market analysis, consumer behavior, product development, pricing, and promotion.
Operations Management: Examines the design, planning, and control of operations in manufacturing and service organizations, with a focus on efficiency and quality improvement.
Global Business Experience: Offers an immersive international business experience, providing exposure to global markets, cross-cultural communication, and strategic decision-making.
Electives
Entrepreneurship and New Ventures: Explores the process of identifying and evaluating business opportunities, developing business plans, and managing entrepreneurial ventures.
Digital Marketing: Focuses on marketing strategies and tactics in the digital age, including social media marketing, content creation, data analytics, and customer relationship management.
International Business: Examines the challenges and opportunities of conducting business in a global context, covering topics such as global market entry, cross-cultural management, and international trade.
Consulting: Provides an overview of consulting methodologies and frameworks, focusing on problem-solving, data analysis, and communication skills necessary for effective consulting engagements.
Innovation and Design Thinking: Explores principles of innovation and design thinking, encouraging creative problem-solving, ideation, and rapid prototyping to drive innovation within organizations.
Sustainable Business Practices: Addresses the concepts and strategies related to sustainability in business, emphasizing the integration of environmental, social, and governance considerations.
Clubs and Associations
MIM Consulting Club: Provides networking opportunities, case interview preparation, and access to consulting resources and events.
MIM Finance Club: Focuses on financial careers, offering networking opportunities, skill-building workshops, and connections to finance professionals and firms.
MIM Marketing Club: Offers insights into marketing careers, organizes workshops and industry speakers, and provides opportunities for hands-on marketing projects.
Net Impact Club: Promotes sustainable and socially responsible business practices, organizing events, workshops, and community service initiatives related to environmental and social impact.
Georgetown Entrepreneurship Initiative: Supports aspiring entrepreneurs, providing resources, mentorship, and networking opportunities to launch and grow startups.
Georgetown Women in Business: Empowers and supports women pursuing careers in business, hosting workshops, panels, and networking events to foster professional development and gender equity.
Extra Activities at Georgetown MIM
Guest Speaker Series: Invites industry professionals and experts to share insights and experiences with students, providing valuable networking opportunities and exposure to different career paths.
Case Competitions: Participate in national and international case competitions, applying problem-solving and strategic thinking skills to real-world business challenges.
Global Business Experience: Engage in immersive international experiences such as study tours, global consulting projects, or internships, to gain firsthand exposure to different business environments and cultures.
Networking Events: Attend career fairs, networking receptions, and industry-specific events to connect with recruiters, alumni, and professionals from a wide range of industries.
Alumni Mentorship Program: Benefit from guidance and support from experienced alumni mentors who can provide career advice, industry insights, and networking opportunities.
Scholarships for Georgetown MIM
Merit-based Scholarships: Awarded to outstanding candidates based on their academic achievements, leadership potential, and professional experience.
Diversity and Inclusion Scholarships: Designed to support students from underrepresented backgrounds or those who contribute to diversity and inclusion initiatives within the program.
Social Impact Scholarships: Granted to students with a demonstrated commitment to social responsibility and community engagement, supporting their pursuit of careers focused on making a positive impact.
Global Scholarships: Offered to students who plan to engage in international experiences, such as studying abroad or participating in global projects, to foster cross-cultural understanding and global perspectives.
Leadership Scholarships: Recognize individuals who have demonstrated exceptional leadership abilities and have a track record of making a positive impact in their communities or organizations.
Eligibility and Requirements for Getting into Georgetown University MIM
Gaining admission to the Master in Management (MIM) program at Georgetown University is a notable achievement that can open doors to a world-class education and diverse career opportunities. To embark on this academic journey, prospective applicants must meet specific eligibility criteria and fulfill well-defined requirements.
In this guide, we will delve into the essential prerequisites and criteria that aspiring students should be aware of before applying to Georgetown University's MIM program, ensuring they are well-prepared for this enriching academic experience.

Eligibility
A bachelor's degree – From an accredited college or university in the US or the equivalent from an international college or university.
Possess 0 – 3 years of post-graduate professional experience.
Application Fees
The application fee for the direct application is $175.
Application Documents

The Admission Committee will only review completed applications that include the following components:
Online Application Form
CV or Resume
Video Essay
Personal Essay
Scholarship Essay (Optional)
Diversity Essay (Optional)
Re-application Essay (if applicable)
Additional Information Essay
Letter of Recommendation
Academic Records
GMAT or GRE Scores*
Proof of English Proficiency (for non-native English Speakers)
Non-refundable Application Fee: $175
GPA needed for Georgetown MIM
The GPA requirement for Georgetown MIM may vary depending on the applicant pool and the specific year. However, a competitive GPA is generally considered to be around 3.0 or higher on a 4.0 scale. It is important to note that a strong GPA alone does not guarantee admission to the program. Admissions committees also consider other factors such as work experience, test scores, essays, and letters of recommendation when evaluating applicants.
GMAT needed for Georgetown MIM
The GMAT (Graduate Management Admission Test) is a commonly accepted standardized test for business school admissions. While the specific GMAT score requirement for Georgetown MIM GMAT may vary, a competitive score typically falls within the range of 600-700. However, it is important to remember that the GMAT is just one component of the application, and other factors such as GPA, work experience, and essays are also considered. Admissions committees evaluate candidates holistically, looking for a combination of strong academic potential, leadership skills, and a fit with the program's values and objectives.
GRE needed for Georgetown MIM
Similarly to the GMAT, the specific GRE (Graduate Record Examination) score requirement for Georgetown MIM may vary. A competitive GRE score is typically around 310-320 or higher for the combined verbal and quantitative sections. As with the GMAT, it is crucial to understand that the GRE is just one aspect of the application, and other factors like GPA, work experience, and essays are also taken into account. Admissions committees assess candidates based on their overall potential, both academically and professionally, to contribute to the program.
Average Work Experience needed for Georgetown MIM
The Georgetown MIM program is designed for candidates who are early in their careers or recent graduates. While work experience is not a strict requirement, having some professional experience can be advantageous as it allows applicants to demonstrate their skills, achievements, and potential for growth. On average, Georgetown MIM students may have around 1-2 years of work experience, although this can vary among individuals. The program values a diverse cohort with a mix of experiences, backgrounds, and perspectives, so candidates with varying levels of work experience are considered.
Is IELTS needed for Georgetown MIM
Georgetown MIM accepts both the IELTS (International English Language Testing System) and the TOEFL (Test of English as a Foreign Language) as proof of English language proficiency for non-native English speakers. The specific English language proficiency requirements may vary, and it is advisable to consult the official Georgetown MIM program website or contact the admissions office for the most accurate and up-to-date information.
Generally, a competitive score on the IELTS falls within the range of 7.0 or higher, with minimum sub-score requirements in each section. Admissions committees evaluate English language proficiency along with other application components to ensure that students can succeed academically and contribute effectively to the program.
Georgetown University MIM Deadlines
The Georgetown MIM program has specific application deadlines that prospective students need to be aware of in order to submit their applications in a timely manner. These deadlines serve as important milestones throughout the admissions process and provide applicants with a clear timeline for when their materials must be completed.
It is crucial for prospective students to carefully review the application deadlines and ensure that all required documents, including transcripts, test scores, letters of recommendation, and essays, are submitted by the specified dates. Meeting the Georgetown MIM deadlines demonstrates an applicant's commitment and preparedness, allowing the admissions committee sufficient time to review the applications and make informed decisions.
Georgetown MIM Admission Process
Online Application: Complete the online application form, providing personal information, academic history, work experience, and contact details.
Application Fee: Pay the required application fee to submit your application for review.
Transcripts: Submit official transcripts from all previously attended undergraduate and graduate institutions. These transcripts should demonstrate your academic performance and completion of degree requirements.
Letters of Recommendation: Request and submit letters of recommendation from individuals who can speak to your academic abilities, professional skills, and potential for success in the Georgetown MIM program.
Resume/CV: Prepare and upload a current resume or curriculum vitae that highlights your educational background, work experience, internships, leadership roles, and extracurricular activities.
Essays: Write and submit the required essays as specified in the application, addressing prompts that assess your motivations, goals, and fit with the program.
Test Scores: Take the required standardized tests, such as the GMAT or GRE, and arrange for the official scores to be sent to Georgetown University.
English Language Proficiency: If you are a non-native English speaker, submit your official TOEFL or IELTS scores to demonstrate English language proficiency.
When do the admissions start
Admissions for the Georgetown MIM program typically start several months before the program's start date. The exact start date of admissions can vary each year, so it is advisable to check the official Georgetown MIM program website or contact the admissions office for the most accurate and up-to-date information.
Georgetown MIM Applications for August 2023 intake will be reviewed in the following rounds.
| | |
| --- | --- |
| Deadline | Dates |
| Early Application | Rolling through November 1, 2022 |
| Round 1 | November15, 2022 |
| Round 2 | January 20, 2023 |
| Round 3 | March 15, 2023 |
| Round 4 | May 15, 2023 |
| Round 5 | Rolling through June 15, 2023 |
When will I hear from the university after I submit my application?
After you submit your application, the time it takes to hear from the university can vary. Typically, applicants can expect to receive a response within a few weeks to a couple of months. Admissions committees carefully review each application, considering various factors, and it takes time to evaluate and make decisions on a large number of applications. Once a decision has been made, the university will notify you through the contact information provided in your application.
It is important to monitor your email regularly and check your spam or junk folder to ensure you do not miss any communication from the university. If you have not heard back within the expected timeframe, it is recommended to reach out to the admissions office for an update on your application status.
Georgetown University MIM Employment / Placement
The McDonough Georgetown MIM Career Services Office assists students in self-discovery, career strategy, leadership development, and networking in order to prepare them to be principled, global leaders.
The MIM Career Services helps students plan ahead and implement a comprehensive job search strategy. Students review previous educational and job experience and pivot toward future goals using a variety of techniques and resources. Employers have access to a ready and well-equipped business talent pipeline at Georgetown McDonough.
As a student, you will be encouraged and empowered to acquire skills in self-discovery, branding, and networking that will benefit you throughout your career.
Georgetown MIM Average Starting Salary
The average starting Georgetown MIM salary for graduates of the program is competitive and reflective of the valuable skills and knowledge gained during the program. While specific salary figures may vary depending on factors such as industry, location, and prior work experience, graduates can expect to earn a favorable starting salary. The program's strong reputation and the extensive network of alumni and corporate connections contribute to the competitive employment opportunities and higher earning potential for Georgetown MIM graduates.
Georgetown MIM Placement Statistics
Georgetown MIM boasts impressive placement statistics, with a high percentage of graduates securing employment shortly after completing the program. The program's strong industry connections, career services support, and rigorous curriculum prepare students for a range of career paths. Placement statistics demonstrate the program's success in placing graduates in diverse industries such as consulting, finance, technology, and marketing. These statistics highlight the program's commitment to ensuring students have the necessary skills and opportunities for career advancement.
Georgetown MIM Employment Report
The Georgetown MIM Employment Report provides detailed insights into the post-graduation employment outcomes of program graduates. The report showcases the diverse range of industries and job functions in which students secured employment, illustrating the versatility of the Georgetown MIM degree. It highlights the strong employment rate, demonstrating the program's success in connecting students with career opportunities. Additionally, the report may provide information on the geographic distribution of placements, average salaries, and notable employers that recruit from the Georgetown MIM program, offering valuable insights for prospective students and employers alike.
84,030
AVERAGE STARTING SALARY
Top Sectors Hiring Georgetown University MIM Graduates
McDonough's Master of Science in Management (MiM) Career Services team is always there to help you get ahead in your chosen career path. This team will equip you with personalized career advice and training programs through one of the best MIM colleges in USA program to add to your professional growth and skills to perform a job search. These skills and the excellent alumni network of the school will help you get your dream career. The top sectors where the alumni of Georgetown MIM work are consulting, finance, and technology.
Companies recruiting from Georgetown MIM
| Consulting | Finance | Technology |
| --- | --- | --- |
| McKinsey & Company | J.P. Morgan | Amazon |
| Bain & Company | Goldman Sachs | Microsoft |
| Deloitte | BlackRock | Google |
Georgetown University MIM Alumni Info
The Georgetown University alumni network is a storehouse of successful stories of top executives and entrepreneurs. All MiM students have access to a diverse, distinguished network of 190,000 Georgetown MIM University alumni from the business school and other programs.
Some Famous Alumni
Ivanka Trump - American businesswoman
John Mulaney - American stand-up comedian
Bradley Cooper - American actor
Application Essay for Georgetown University MIM
Please answer these essay questions in the online application for Georgetown MIM essays.
Essay 1
Prompt options: Please select one of the following prompts.
Compare yourself to a genre of music.
Tell us about your dream job.
Compare yourself to a fictional character from a book, movie, or television show.
Essay 2
For scholarship consideration, please explain why you are applying to the MiM program here at Georgetown McDonough, emphasising the values and unique contribution you will bring to the cohort and the Georgetown community.
Essay 3
As Georgetown is a diverse, global community, we encourage you to upload a brief statement of approximately 500 words to help the Admissions Committee understand the contribution your personal background would make to our community. As appropriate, you may wish to address any obstacles or challenges you have overcome; any educational, familial, cultural, economic, and social experiences that have helped to shape your educational and professional goals; or how your background (e.g., first-generation student, resident outside the U.S.) or activities (e.g., community service and leadership) will contribute to the Georgetown community.
Essay 4
How have you strengthened your candidacy since your last application? We are particularly interested in hearing about how you have grown professionally and personally.
Essay 5
What is your brand? (i.e. if you were to walk out of a room, what would people say about you?)
Essay 6
Please provide any information you would like to add that you have not otherwise included in other sections of your application. For example, you can use this space to describe inconsistent academic performance, gaps in employment, or any other relevant information.
Tips for Georgetown MIM Admission Essays:
Understand the prompts: Carefully read and understand the essay prompts provided by the Georgetown MIM program. Ensure that your essays address the specific questions asked and align with the program's values and objectives.
Show your uniqueness: Highlight your unique experiences, perspectives, and achievements in your essays. Share personal anecdotes, challenges overcome, and lessons learned to make your application stand out.
Connect your goals: Clearly articulate your short-term and long-term career goals and explain how the Georgetown MIM program will help you achieve them. Demonstrate a clear understanding of how the program's curriculum, resources, and alumni network align with your aspirations.
Research the program: Conduct thorough research on the Georgetown MIM program, its curriculum, faculty, and resources. Showcase your knowledge and demonstrate your genuine interest in the program by referencing specific courses, professors, or initiatives that resonate with your academic and professional goals.
Edit and revise: Take the time to review and revise your essays. Ensure your writing is clear, concise, and free of errors. Seek feedback from trusted individuals, such as mentors or professors, to gain additional insights and make improvements.

Letter of Recommendation for Georgetown University MIM
The Admissions Committee is looking for feedback from those who can objectively assess your academic or professional performance. Letters from family members are discouraged.
A present or past professor may attest to your academic performance, whereas a current or former supervisor may attest to your professional performance. You have the option of submitting two references if you want to submit recommendations from both an academic and professional setting. Please keep in mind that the Admissions Committee will only consider two references per application.
Interview Questions for Georgetown University MIM
Admission requires an interview only conducted by invitation. Candidates whose applications are powerful and compelling will be invited to the next stage of the admissions process, which involves an interview with members of the admissions committee. If an interview is requested, you will hear from the programme within two weeks after the round deadline for which you applied.
The following are some potential Georgetown MIM interview questions you may encounter during the Georgetown Master in Management admissions process:
Q: What motivated you to apply to the Georgetown University MIM program, and what are your long-term career goals?
Q: How has your previous academic and professional experience prepared you for success in the MIM program?
Q: Can you describe a situation in which you demonstrated leadership and the outcome of that situation?
Q: How would you contribute to the Georgetown MIM community, and what skills and experiences do you bring to the table?
Q: How do you handle difficult or challenging situations, and can you provide an example of a time when you overcame a significant obstacle?
Tips for Georgetown MIM Admission Interview:
Prepare thoroughly: Research common interview questions and practice your responses. Be prepared to discuss your academic background, work experience, career goals, and why you are interested in the Georgetown MIM program. Familiarize yourself with the program's curriculum, faculty, and industry connections.
Showcase your strengths: Highlight your unique skills, achievements, and experiences during the interview. Illustrate how these strengths will contribute to your success in the MIM program and in your future career.
Be confident and enthusiastic: Approach the interview with confidence and enthusiasm. Show your genuine interest in the program and demonstrate your passion for the field of study. Maintain good eye contact, speak clearly, and engage in active listening.
Provide specific examples: Back up your responses with specific examples from your academic, professional, or personal experiences. Use these examples to illustrate your skills, problem-solving abilities, leadership potential, and teamwork skills.
Ask thoughtful questions: Prepare a list of questions to ask the interviewer about the program, curriculum, career services, or alumni network. Asking thoughtful questions demonstrates your engagement and interest in the Georgetown MIM program.
What Makes Georgetown University MIM Unique?
Is Georgetown MIM worth it? Here are a few facts about Georgetown MIM that makes it unique-
The university has a tenured and tenure-track full-time faculty of 74, whereas, the teaching and other full-time faculty count is 30.
The Georgetown University was founded in 1789, whereas the McDonough School of Business and Undergraduate Program was founded in 1957
Georgetown University is accredited by the renowned Middle States Commission on Higher Education.
GMAT or GRE scores can be waived off for Georgetown MiM's applicants with a GPA of 3.2 or more.
Letter of Recommendation, The program requires at least one Letter of Recommendation, or a maximum of 2.
One cannot apply for this program if they have previously taken MiM or MBA from another university or college.
Conclusion
A Master's degree in Management (MIM) from Georgetown MIM is designed for fresh graduates or recent graduates with little work experience. Selecting the MiM programme entails selecting a community that is actively engaged in the world and that focuses on developing the technology and innovation skills required to be competitive while conducting business for good.
Employers recognise MiM's management, technology, and innovation capabilities. A basic business curriculum with an emphasis on technology and innovation is offered in an expedited style. Through consultancy assignments, firm site visits, and training on programming languages, courses blend theory and practice. The programme also incorporates a unique, innovation-focused global business experience.
Can this program be completed online?
No, all necessary courses are taught on the main campus of Georgetown University in Washington, D.C. Online completion of some optional homework will be accessible.
 
Is it necessary for me to bring my course materials?
Yes. Participants will receive syllabi and a list of required course materials at least two weeks before the start of each module, which will include assignments and due dates for participant. Some instructors may provide presentations, written work, and deliverables. This varies per course.
 
How many hours per week should I spend on course preparation?
The length of preparation varies depending on work experience and familiarity with the topic area. Outside the classroom, expect 20-25 hours of coursework.
Does the program offer graduate assistantship opportunities?
No, graduate assistantships are not available directly through the MiM programme. Graduate assistantships are offered in the McDonough School of Business and across the university.
I liked that the assigned representative is willing to make the extra mile for your essay. I liked that it wasn't a standardized product that just formulates your experiences but a continuous experience which really helps you reveal your true self in your essay. Without them i wouldn't have been able to get accepted into my first choice.
Admits from both HEC & ESCP :D…. to those contemplating whether to try their services or not….don't think.. Just take them … I couldn't think of any other service better than theirs'… Be is essay .. LOR .. Or interview .. They are the best in all… Not just for MIM essay they are commendable with MBA essay as well.
The MiM-Essay team can significantly improve your essays and increase your chances of getting into your target programs. For people with a non-business background, the MiM-Essay team is good at highlighting the relevant information within your experiences, and making the stories resonate with audiences. An admit from HEC just proves the worth of their services 🙂
Taking the essay and interview pack was one of the best decisions I made during the journey, not only is their profound knowledge about business schools very helpful but also their constant support will keep you motivated. I am very happy with the service they propose. I truly believe it gave me a strong competitive advantage and helped me present a polished image of myself in front of the LBS panel, ultimately getting me an admit.
I would say, do not think twice about it and GO for it. It is a worthwhile investment and will go a long way in helping you secure a place at your dream college. I not only got into my target colleges- HEC & ESSEC but even won a 20,000 euro scholarship!
They know what they do and they are 100% effective. I wanted to get into LSE and Duke, & with their assistance in all the phase of the admission process, we succeeded! To everyone who is wondering if these services are useful, I can firmly say that I probably couldn't have succeeded without them.

It was a great experience working with MiM-Essay team, they helped me crack into LBS my first priority, I did not even need to think of my second-priority or whatsoever. If MiM-Essay team diagnosed you, and then, ensured that you have a high level of possibility of achieving your aims, they definitely can help you prepare for the applications perfectly.
Mim-Essay helped me write my story in a way that was compelling and distinct. Through brainstorming, attentive listening, patience and hard work, the Mim-essay staff helped me find what made me unique and competitive in a large pool of applicants. In addition, the limitless edits made the essays and the resume engaging and appealing enough to stand out during the application.
Right from the very beginning, I received a lot of quality attention, which not only enabled me to optimally prepare my application package, but also to remain confident throughout this sometimes-turbulent process. MiM team helped me with not only application documents, but also choosing the best programs given my goals and I found its advise to be invaluable. MiM team did not provide cookie cutter advice that would be applicable to all candidates.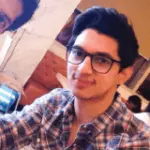 Right from my first conversation, I knew MIM-Essay is going to the apt mentor which would help me get into one of my target schools. In short, I'll be studying at one of the best B-schools and MIM-Essay has a lot to do with it. They paid attention to the minutest of the details and made sure that every element of the application is a 10/10.
Professional, personalized, understanding are some of the immediately visible traits that you notice about their service. They know we are worried. They know we want to do our best. So, they do everything possible to make the best happen without us getting too worried. The most value that MiM-essay adds is that they believe in experience-based answers and moreover highlight the learning in each experience. I think their ability to modify every essay as per your personality, your thoughts and your inclinations makes them extremely good at what they do.
I approached MiM essays after I got 3 rejects. I was really depressed about admissions and wanted a way to get an admit to at least one of the best schools. The approach used to help me was brilliant right from the start. The question guide I had gotten for LBS interview included almost all the questions I was asked in the actual interview. I've realised that such fine tuning of application is the magic to success. I got admits to both the colleges (LBS and LSE). I have already recommended MiM essays to at least 10 people. MiM Essays is THE RIGHT place for any MiM aspirant to be in.
MiM-Essay puts in its best efforts to understand the profile of the candidate in-depth. Another amazing service that is offered by the team is multiple edits till you get the best. NO LIMIT ON EDITS. THEY MAKE SURE TO CREATE BEST PROFILE!! Edits are done to back up the points with convincing background stories. They focus on this aspect the most to chalk out the best draft.
The most appealing aspect of MiM-Essay is the incredibly user-friendly and systematic strategy they've developed for dealing with the entire application process. It was like going through a course/training on how to deal with this journey by going through the numerous videos, samples, and interview prep that Abhyank had put up. I find it fascinating that, while the entire staff is there to support you, they do not spoon-feed you essays and instead challenge you to give it your all. From the beginning of this trip until the very end, when I received my admittance, I've noticed a significant change in myself, and MiM Essay's coaching has helped me acquire tremendous clarity.
MiM-Essay is worth every penny. My consultant was a true partner and was available whenever necessary; it was a seamless process despite our 6 hour time difference. I would not hesitate to give my full recommendation to anyone applying to a masters degree in business; I question whether I would have been accepted to so many world-renowned programs had it not been for my consultant and the MiM-Essay team.
Even though I decided to apply in the last days of submission, my consultant was available for my questions all the time and the answers were always helpful. He knows really well which parts you should highlight and which ones to get rid of. I believe I wouldn't get accepted without MiM-essay help. Even if you think you wrote your application really well. I am sure there is always something to improve that MiM-essay will notice.
With a score of just 640 in GMAT and still getting into these prestigious colleges explains how much value MIM Essay added to my application. With MiM-Essay, admissions to one of your dream colleges is guaranteed. It is the right place to approach since all the counselors have gone through the application process and have knowledge about the process to give inputs.
Sometimes you can get caught up in fantasy and other consultants may even promise something they can't deliver but MiM Essay team helped me align the right school with my goals. They took the time out to understand my motivations and experiences and helped me build a profile that was true to myself. It is easy in some ways to just memorize interview answers but in a stressful situation that's a risk which is why I really appreciated all the notes and mock interview sessions MiM-Essay gave me. With lakhs of students applying to the best programs, you must find a way to set yourself apart and MiM-Essay can help you find that