Harvard MBA Review
Harvard MBA Introduction
Course Duration

2 years

Course Fee

$73,440

Salary

$175,000

Intake

1
Are you seeking a life-changing opportunity to excel in the world of business? Look no further than the prestigious Harvard MBA program and Harvard 2+2 (which is a deferred admission process) if you seek some extra, renowned for its legacy of excellence and unparalleled impact on future leaders.
With a rigorous and comprehensive curriculum, Harvard MBA offers a transformative learning experience. Engage with world-class faculty, a diverse student body, and enriching experiential opportunities, propelling you towards greater heights in your career.
Imagine joining a global community of changemakers, making a positive impact in various industries. The Harvard MBA program comprised of 2+2 (with at least two years of professional work experience) followed by two years in the regular MBA program fosters leadership development, empowering you to drive innovation and effect meaningful change. I
Seize the opportunity to unleash your full potential with Harvard MBA. Take action now and explore the unparalleled benefits of this distinguished program. Elevate your career trajectory and become part of the Harvard legacy, shaping a brighter future for yourself and the world.
If you are getting a hard time figuring out the Harvard 2+2 deferred MBA concept, here you get admission from HBS 2 years prior to joining the full-time program get an admit from HBS 2 years prior to joining the full-time program. It is a significant chance for students who are in their undergraduate and looking to apply for Harvard MBA. Or if to put it into Harvard's own words; "A way for current students, either in college or a full-time master's degree program, to apply to Harvard Business School on a deferred basis."

Harvard MBA Class Profile
Harvard Business School recently released the class profile for their MBA students, with a total of 938 individuals enrolled in the program. Students from over 40 countries around the world, including the United States, China, India, and Germany. The average age for the incoming class is 27 years old, with a range of experience and backgrounds that span many different industries. The Harvard MBA class profile is composed of a diverse mix of professionals from business, finance, engineering, consulting and more.
Average Age

27

Average GPA

3.68

GMAT

730

Average Work Ex

2

Class Size

930
Harvard MBA Acceptance Rate
The acceptance rate for Harvard MBA program and the Harvard 2+2 which is basically the same program with different admission concepts has consistently been among the lowest of any business school in the world. The acceptance rate in Harvard is just 12%, only those who demonstrate exceptional academic and professional accomplishments will be considered for admission in the best MBA colleges in the world.
Program and Curriculum Harvard MBA
The Harvard MBA program is world-renowned and highly sought-after due to its rigorous curriculum equipping you with the required skills, the Harvard MBA course duration is designed to provide students with the necessary skills to excel in their future careers making it one of the best MBAs in USA. The program provides a comprehensive education that covers a broad range of topics in business, finance, economics, management, and more.
With the regular program and the extended version; Harvard 2+2 the curriculum remains the same as the program follows the same routine for all students (ones who have been admitted through the Harvard 2+2 deferred MBA and the regular ones).
Core Courses at Harvard MBA
Financial Reporting and Control: Covers financial accounting and analysis for managers, including financial statement preparation, analysis, and interpretation.
Leadership and Organizational Behavior: Explores the behavioral and organizational factors that contribute to effective leadership, including motivation, communication, decision-making, and culture.
Business, Government, and the International Economy: Focuses on the impact of government policies and regulations on business and the economy, including trade policy, monetary policy, and international finance.
Strategy: Teaches the frameworks and tools needed to analyze and develop business strategies, including competitive analysis, industry analysis, and business model innovation.
Technology and Operations Management: Covers the design and management of operations systems, including supply chain management, process design, and quality management.
The Entrepreneurial Manager: Explores the challenges and opportunities of starting and managing a new venture, including idea generation, business planning, and financing.
Business Analytics: Covers the statistical and quantitative tools used in business analysis, including regression analysis, decision trees, and data visualization.
FIELD Foundations: Introduces students to the experiential learning approach of the FIELD curriculum, including a focus on teamwork, feedback, and iteration.
Elective Courses at Harvard MBA
Building and Sustaining a Successful Enterprise: Teaches the skills and strategies needed to build and grow a successful business, including financial management, marketing, and organizational design.
Business at the Base of the Pyramid: Focuses on business opportunities and challenges in emerging markets and developing economies, including social impact investing, microfinance, and inclusive business models.
Business History: Explores the historical roots of modern business practices and institutions, including the evolution of industries, markets, and corporate governance.
Entrepreneurial Finance and Venture Capital: Covers the financing options and strategies available to entrepreneurs, including angel investing, venture capital, and crowdfunding.
Globalization of Markets and Competition: Analyzes the impact of globalization on business and competition, including cultural differences, regulatory frameworks, and market entry strategies.
Innovating in Health Care: Explores the challenges and opportunities of innovation in the healthcare industry, including technology adoption, regulatory compliance, and patient engagement.
Managing Transformations: Focuses on the challenges and strategies for managing organizational change and transformation, including cultural change, leadership development, and communication.
Social Enterprise in a Private Sector World: Explores the role of social enterprises and nonprofits in creating social impact and addressing societal challenges, including business models, funding strategies, and impact assessment.
Strategic Marketing in Creative Industries: Covers the marketing and branding strategies used in the creative industries, including advertising, product design, and customer engagement.
Clubs and Associations at Harvard MBA
Consulting Club: This club provides resources, networks and information to students who want to pursue a career in consulting.
Women's Student Association (WSA): WSA promotes women leadership in business by organizing events, workshops and conferences for its members.
Entrepreneurship Club: This club aims to foster an entrepreneurial spirit by connecting students with resources and networks to develop their business ideas.
Social Enterprise Club: This club provides a platform for students to explore social and environmental impact opportunities in business.
Marketing Club: The Marketing Club helps students to build their marketing skills and connect with marketing professionals.
Investment Club: This club provides a platform for students to learn about investing and managing a portfolio.
Overall, the clubs and associations at Harvard MBA offer opportunities for students to network, develop leadership skills and pursue their interests outside the classroom.
Extra Activities at Harvard MBA
Harvard MBA offers a range of extracurricular activities that provide students with opportunities to develop leadership skills, network, and explore personal interests. Some of the extra activities available at Harvard MBA include:
Community Service: Students can participate in various community service activities that give back to society.
Conferences and Seminars: Harvard MBA hosts several conferences and seminars, such as the Social Enterprise Conference, that provide students with the opportunity to learn from industry leaders and network with professionals.
Competitions: Harvard MBA offers various competitions such as the New Venture Competition, that encourage entrepreneurship and innovation among students.
Outdoor Activities: Students can participate in a range of outdoor activities, such as the Hiking Club and Ski and Snowboard Club, that promote physical fitness and well-being.
Arts and Culture: Harvard MBA has various clubs dedicated to promoting art and culture, such as the Art Society, that organize events and exhibits for students to enjoy.
Overall, Harvard MBA offers a diverse range of extracurricular activities that cater to the interests of its students and help them develop well-rounded skill sets.
Scholarships at Harvard MBA
Sure, here is a brief explanation of each scholarship available at Harvard Business School:
Baker Scholars Program: This is the highest academic honor given to students who are in the top 5% of their class after the first year of the MBA program. It is named after George F. Baker, a successful businessman and philanthropist.
Forward Fellowship: This fellowship is designed to support students from underrepresented backgrounds who are pursuing an MBA. The fellowship provides financial assistance and access to career development resources.
Horace W. Goldsmith Fellowship: This fellowship is awarded to students who have demonstrated exceptional leadership potential and are committed to making a positive impact in their communities.
Robert S. Kaplan Life Sciences Fellowship: This fellowship is awarded to students who are interested in pursuing careers in the life sciences industry. It provides financial assistance and access to resources to help students achieve their goals.
Rock Summer Fellowship: This fellowship is designed to support students who want to pursue summer internships in the nonprofit or public sector. It provides financial assistance to help cover living expenses during the summer months.
Toigo Fellowship: This fellowship is awarded to students who are interested in pursuing careers in finance. It provides financial assistance and access to career development resources.
Harvard Business School Social Enterprise Initiative Fellowships: These fellowships are designed to support students who are interested in pursuing careers in social enterprise. They provide financial assistance and access to resources to help students achieve their goals.
These prestigious scholarships are a significant source of assistance for Indian students desiring to study an MBA at MIT. By submitting an application, they can potentially receive financial aid and other amenities that will be necessary in order to realize their academic and professional aspirations.
Eligibility and Requirements for Getting into Harvard MBA
Harvard MBA eligibility and requirements (given same for Harvard 2+2 MBA) must be met by aspiring students considering admission. Harvard MBA fees seeks like individuals who demonstrate exceptional academic abilities, leadership potential, and a strong commitment to making a positive impact in the business world. While there are no specific prerequisites in terms of undergraduate majors or work experience, a bachelor's degree from an accredited institution is required.
Documents are required to Harvard MBA
Academic transcripts: Transcripts from all undergraduate and graduate institutions attended.
Standardized test scores: GMAT or GRE scores are required for admission.
Essays: Applicants must submit two essays.Resume: A current resume is required, which should highlight work experience, education, and extracurricular activities.
Letters of recommendation: Two letters of recommendation are required, preferably from a supervisor, manager, or academic instructor.
Interview: An interview is required for applicants who advance beyond the initial stage of the admissions process.
Application fee: A non-refundable application fee is required, which can be waived for certain applicants.
Eligibility and Requirements
To apply for Harvard MBA, candidates are required to submit the following documents:
Online application form
Transcripts from all universities attended
GMAT or GRE score
TOEFL, IELTS or PTE score (if applicable)
Resume
Two letters of recommendation
Essay responses
Interview invitation (by invitation only)
Application fee ($250)
Please note that the application requirements may change, and interested applicants should refer to the official Harvard Business School website for the most up-to-date information.
Harvard 2+2 MBA eligibility & requirements
While the admission criteria and the requirements remain the same, Harvard does seek some specific things from their 2+2 deferred basis. Although some preferrences would be given to high potential individuals on paths that aren't as well established in leading to graduate business school, including applicants that fall into any of the fields below:
Planning to work in an operating company (tech, manufacturing, consumer goods, retail, industrials, etc.)
From a lower socio-economic background (first generation in college, lower-income family background, less family exposure to graduate school)
Going into a technically demanding role
Pursuing entrepreneurship
GPA needed for Harvard MBA
Harvard Business School does not have a minimum GPA requirement for admission; however, the average GPA of its accepted students hovers around 3.7 on a 4-point scale. It is critical to note that an impressive academic record alone cannot ensure acceptance without consideration for additional factors such as work experience, GMAT/GRE scores, and even extracurricular activities which may help supplement one's candidacy when evaluating applications from potential candidates.
GMAT needed for Harvard MBA
Harvard MBA GMAT or GRE standardized test is a choice for students. Ultimately, there is no minimum score requirement; however, higher scores are strongly preferred to increase one's chances of acceptance into this illustrious business school. The average score for the class of 2023 was 730; while any score within the middle 80% range (690-770) would be considered adequate and acceptable by their admissions committee.
However prudent consideration must also be given to academic history and work experience as well as personal qualities when making admission decisions - factors beyond a simple numerical evaluation that may influence them in their decision-making process.
GRE needed for Harvard MBA
Harvard Business School does accept both GMAT and GRE scores during the application process. Applicants are free to submit either test-takers results; however, it is prudent to keep in mind that admitted students typically possess an average GRE score of 326 (out of 340), which corresponds roughly with a 730 GMAT score. It's advisable for applicants seeking admission to aim for scores somewhere in the mid-160s if they hope to be competitive - especially if their ultimate goal is an MBA at this renowned institution!
Average Work Experience needed for Harvard MBA
At Harvard Business School, the typical work experience of admitted students typically ranges between 4-5 years. However, it is merely a guideline; in fact, many factors are considered during the admissions process such as work history and academic record while also taking into consideration leadership potential and personal qualities when assessing applicants.
So even if you lack certain working experience but have attained remarkable success in other areas - be it academic or otherwise - don't hesitate to take advantage of opportunities for admission! Ultimately, those candidates who demonstrate a capacity for effective leadership cannot be overlooked by HBS's admissions committee.
Is IELTS needed for Harvard MBA
If your native tongue is not English and you did not obtain an undergraduate degree from an English-speaking institution, then it is mandatory that you take an oral proficiency test such as IELTS, TOEFL or PTE.
Harvard MBA Deadlines
Harvard Business School has specific application timelines that prospective candidates need to be aware of when considering their MBA journey. The application process is structured in multiple rounds, allowing applicants to choose the round that suits them best. It is important for aspiring students to carefully plan and prepare their application materials well in advance, taking into account the time required for GMAT/GRE exams, essays, letters of recommendation, and other components.
By being proactive and mindful of the application deadlines, applicants can ensure they have sufficient time to put together a strong and compelling application that reflects their unique qualities and aspirations. It is advisable to consult the official Harvard Business School website for the most up-to-date information on application deadlines to stay organized and maximize their chances of admission.
For the Harvrd 2+2 MBA program (for students who are seeking to apply early and get a lead), the school has provided April 25, 2024 as the only one deadline. The date embarks n important factor as there are n other way to get into the Harvard MBA program with this process.
Harvard MBA Admission Process
Online Application: The first step in the Harvard MBA admission process is to submit an online application through the official Harvard Business School website. The application requires detailed personal information, educational and professional background, essays, and other supporting documents.
GMAT/GRE Scores: Applicants must take the GMAT (Graduate Management Admission Test) or GRE (Graduate Record Examination) and submit their scores as part of the application process. These standardized tests assess the applicant's quantitative, verbal, and analytical skills.
Transcripts: Official transcripts from all undergraduate and graduate institutions attended must be submitted. These transcripts provide evidence of academic performance and the successful completion of previous degrees.
Recommendations: Applicants must provide recommendations from individuals who can speak to their professional abilities and potential for success in the Harvard MBA program. These recommendations should come from supervisors, mentors, or other individuals who have closely worked with the applicant.
Interview: After the initial application review, selected candidates are invited for an interview. The interview is an opportunity for the admissions committee to learn more about the applicant's experiences, motivations, and fit for the Harvard MBA program.
Decision Notification: Once all the application components have been reviewed, the admissions committee makes the final decision on each applicant. Candidates are notified of their admission status through an official decision letter.
When do the admissions start?
Details on Harvard MBA deadlines are given below. Applicants are encouraged to submit their applications as soon as possible to ensure consideration for the program.
| | |
| --- | --- |
| Deadlines | Dates |
| Deadline 1 | 07 September, 2023 |
| Deadline 2 | 04 January, 2024 |
| Harvard 2+2 | April 25, 2024 |
Harvard MBA Employment / Placement
Harvard MBA employment and placement rates provide you with high paid jobs after MBA, often ranking at the top of the list for MBA programs. With a strong alumni network and rigorous curriculum, the program's graduates are highly sought after by employers across a range of industries. The program's excellent reputation and focus on making its graduates job-ready have made it an attractive option for students seeking a high-caliber MBA education.
The employment rates and earnings differ for the Harvard 2+2 deferred MBA holders but not by much. Sources like Glassdoor, and Indeed report near-matching salaries for graduates of the Harvard MBA program weather it is from regular 2 years completion or with the extra two years.
Harvard MBA Average Starting Salary
Harvard Business School's regular & 2+2 MBA graduates command some of the highest average starting salaries in the industry. According to the latest available data, the Harvard MBA salary for Harvard MBA graduates is around $150,000 to $170,000 per year. However, it is important to note that salary figures may vary depending on factors such as industry, function, and location.
Harvard MBA Placement Statistics
The placement statistics of Harvard MBA graduates highlight the program's success in securing employment opportunities for its students. The latest employment report indicates that a significant percentage of graduates find employment within three months of graduation. For instance, approximately 90% of the class of 2020 had received job offers by three months post-graduation. This high placement rate showcases the strong demand for Harvard MBA talent among top companies worldwide.
Harvard MBA Employment Report
The Harvard MBA employment report provides detailed insights into the industries, functions, and companies where graduates secured employment. The report outlines the distribution of graduates across various sectors, such as consulting, finance, technology, healthcare, and more. It also highlights the range of functions graduates pursue, including general management, strategy, marketing, operations, and entrepreneurship. Additionally, the report mentions the prominent companies that recruited Harvard MBA graduates, further underscoring the program's strong employer reputation.
175,000
AVERAGE STARTING SALARY
Top Sectors Hiring Harvard MBA Graduates
Harvard MBA graduates are highly sought after by top sectors across industries, thanks to their exceptional leadership skills, strategic thinking, and comprehensive business knowledge. These graduates find employment opportunities in sectors such as consulting, finance, technology, healthcare, and consumer goods. Harvard MBA graduates have the versatility and expertise to excel in a wide range of sectors, making them highly sought after by top employers.
Consulting Sector Hiring for Harvard MBA
McKinsey & Company: A global management consulting firm known for advising leading organizations across industries on strategic, operational, and organizational issues.
Boston Consulting Group (BCG): Renowned for its expertise in strategy consulting, BCG works with clients to tackle complex business challenges and drive sustainable growth.
Bain & Company: With a focus on providing strategic advice to clients, Bain is recognized for its collaborative approach and track record of delivering impactful results.
Finance Sector Hiring for Harvard MBA
Goldman Sachs: A leading investment banking and financial services firm, Goldman Sachs offers a wide range of services, including investment banking, securities, and asset management.
J.P. Morgan: Known for its global presence, J.P. Morgan is a trusted provider of financial services, including investment banking, asset management, and private banking.
Morgan Stanley: An established financial institution, Morgan Stanley specializes in investment banking, wealth management, and institutional securities.
Technology Sector Hiring for Harvard MBA
Google: A multinational technology company, Google is known for its search engine, online advertising, cloud computing, and various other digital products and services.
Amazon: A global e-commerce and technology company, Amazon has transformed retail and offers a wide range of services, including cloud computing, digital streaming, and artificial intelligence.
Microsoft: One of the largest technology companies, Microsoft provides software, hardware, and cloud services, including operating systems, productivity tools, and enterprise solutions.
Harvard MBA Alumni Info
Harvard boasts of having Harvard alumni network that regularly establishes companies to conquer and improve the world, with over 50% of its MBA graduates choosing to become entrepreneurs.
There is simply no greater group to be a part of when we talk about the power of your MBA network than Harvard MBA graduates. Fun fact: Twenty percent of graduates who work abroad do so within five years of graduation. With more than 87,000 alumni spread across 170 nations, the school's vast alumni network ensures that you have access to resources and support wherever you go, whether you're looking to make new friends in a foreign city or build your professional network by connecting with industry leaders and seasoned executives.
Some Famous Alumni:
Sal Khan is a teacher and the creator of Khan Academy.
Lean In author and Facebook COO Sheryl Sandberg
Former CFO of Facebook and YouTube and co-owner of the San Francisco 49ers is Gideon Yu.
Former co-president of Morgan Stanley Zoe Cruz, who is ranked #10 on Forbes' list of the 100 most powerful women in the world (2006)
JPMorgan Chase Chairman Jamie Dimon
Chair of Fidelity Worldwide Investment, Abigail Johnson
Bridgewater Associates founder and author of the New York Times best-seller Principles: Life & Work, Ray Dalio
Hewlett-chairman Packard's and CEO Meg Whitman
Jennifer Fleiss and Jennifer Hyman (Cofounders of Rent the Runway)
Application Essay for Harvard MBA
Harvard MBA applicants must submit an Harvard MBA essays as part of their application package in order to demonstrate their commitment to academic excellence. In the essay, applicants are asked to provide insight into their background and experiences that have shaped them. They must also discuss how they plan to use the school's curriculum and resources to reach their professional goals.
Essay 1

Harvard Business School values diverse perspectives and experiences. Share an instance when you encountered a significant challenge or obstacle in your life or career and describe how you overcame it. What did you learn from this experience and how has it shaped your approach to leadership and problem-solving? (Word limit: 500 words)
Essay 2

At Harvard Business School, we believe that leadership is not limited to formal roles or titles. Describe a situation in which you took the initiative to lead a team or drive change, even without a designated leadership position. What was the context, what actions did you take, and what were the outcomes? Reflect on the lessons you learned about your leadership style and how this experience has influenced your understanding of effective leadership. (Word limit: 500 words)
Letter of Recommendation for Harvard MBA
To submit a Harvard MBA application, one of the crucial components of your application is the letter of recommendation. Harvard MBA programs are highly competitive and require strong letters of recommendation that demonstrate your academic and professional accomplishments.
YOu are required to submit 2 letters of recommendation as a part of your application.
Recommenders are requested to provide information regarding their personal qualities and skills and answer 2 additional questions mentioned below.
Questions
Q. How do the candidate's performance, potential, background, or personal qualities compare to those of other well-qualified individuals in similar roles? Please provide specific examples. (300 words)
Q. Please describe the most important piece of constructive feedback you have given the applicant. Please detail the circumstances and the applicant's response. (250 words)
Interview Questions for Harvard MBA
Set 1
Q: Harvard Business School values a diverse and inclusive learning environment. How have you actively contributed to promoting diversity and inclusion in your previous experiences?
Q: Harvard emphasizes the case method as a cornerstone of its MBA program. Describe a challenging business situation you have faced and how you would approach analyzing and solving it using the case method.
Q: Collaboration is a vital aspect of the Harvard MBA experience. Give an example of a team project where you played a critical role in achieving a collective goal and explain how you contributed to the team's success.
Q: At Harvard, leadership is highly valued. Tell us about a time when you demonstrated exceptional leadership skills and how you influenced others to achieve a shared vision or goal.
Q: The Harvard MBA program emphasizes personal growth and self-reflection. How have you actively pursued self-improvement and personal development, and how do you envision continuing this journey at Harvard?
Q: Harvard is known for its strong alumni network. How do you plan to leverage the Harvard alumni community to advance your career and contribute to the success of your peers?
Q: The Harvard MBA program encourages students to make a positive impact on society. Share an example of how you have demonstrated a commitment to social responsibility and how you plan to continue making a difference while at Harvard and beyond.
Q: Harvard values individuals who are intellectually curious and embrace learning opportunities. Discuss a recent business book, research paper, or industry trend that has significantly influenced your thinking and explain its impact on your career aspirations.
Q: Harvard seeks candidates who can thrive in a fast-paced, high-pressure environment. Share an example of how you have successfully managed multiple priorities and deadlines under pressure.
Q: Harvard fosters a collaborative and engaged learning community. How do you plan to actively contribute to the classroom discussions, learning teams, and extracurricular activities to enrich the overall Harvard MBA experience?
Set 2
Q: The Harvard MBA program encourages students to challenge the status quo and think innovatively. Describe a situation where you proposed a new idea or implemented a creative solution to a complex problem.
Q: Harvard values candidates who can demonstrate resilience and the ability to bounce back from failure. Share an experience where you faced a significant setback and how you turned it into a valuable learning opportunity.
Q: Collaboration and teamwork are key aspects of the Harvard MBA experience. Describe a time when you had to work with a difficult team member and how you effectively managed the situation to achieve successful outcomes.
Q: Harvard emphasizes the development of strong communication skills. Provide an example of a persuasive presentation or influential communication moment that had a significant impact on others.
Q: The Harvard MBA program values individuals who can contribute unique perspectives and experiences to the classroom. How will your background and experiences enrich the diversity of the Harvard MBA community?
Q: Harvard encourages students to take advantage of experiential learning opportunities, such as internships and field projects. How do you plan to leverage these opportunities to enhance your skill set and gain practical insights in your area of interest?
Q: The Harvard MBA program values candidates with a global mindset. Describe an experience where you successfully navigated cultural differences and effectively collaborated with individuals from diverse backgrounds.
Q: Harvard aims to develop socially responsible leaders. Discuss a time when you demonstrated ethical leadership and made a principled decision that had a positive impact on an organization or community.
Q: The Harvard MBA program emphasizes the importance of self-awareness and personal growth. How have you actively worked on developing your leadership style and emotional intelligence, and how will you continue this journey at Harvard?
Q: Harvard seeks individuals who are committed to continuous learning and professional development. What specific skills or knowledge areas do you plan to further develop during your time at Harvard, and how will they contribute to your long-term career goals?
What Makes Harvard MBA Unique?
Is Harvard MBA worth it? With already having Harvard 2+2 a deferred admission process for students who are either in college or pursuing a full-time master's degree program, it gets unique.
Harvard Business School's MBA program is renowned for its distinct qualities that set it apart from other business schools. Here are some key aspects that make Harvard MBA unique:
Prestige and Global Reputation: Harvard Business School is widely recognized as one of the world's most prestigious business schools. Its brand name carries significant weight and opens doors to numerous opportunities in various industries worldwide.
Case Method Pedagogy: Harvard Business School is known for its innovative case method of teaching. Students analyze real-world business cases, actively participate in classroom discussions, and learn to think critically, make decisions, and articulate their viewpoints effectively.
Diverse and Accomplished Student Body: Harvard MBA attracts a highly accomplished and diverse student body from various professional backgrounds, cultures, and countries. This diversity enriches the learning experience and fosters a vibrant and inclusive community.
Extensive Alumni Network: Harvard Business School boasts a vast and influential network of alumni who are leaders in their respective fields. This network provides valuable connections, mentorship, and career opportunities for current students and graduates.
Global Perspective: Harvard MBA offers numerous global opportunities, including study trips, global immersions, and international exchange programs. These experiences expose students to different cultures, markets, and business practices, preparing them for success in the global business landscape.
Entrepreneurship and Innovation: Harvard Business School promotes an entrepreneurial mindset and encourages students to develop their ideas and launch new ventures. The Rock Center for Entrepreneurship and the Innovation Lab provide resources, mentorship, and support for aspiring entrepreneurs.
Leadership Development: The Harvard MBA program places a strong emphasis on developing leadership skills. Through various leadership development programs, workshops, and experiential learning opportunities, students cultivate their abilities to lead and make a positive impact in their organizations and communities.
Students at Harvard Business School develop strong general management and leadership skills through the extensive case- and experience-based curriculum, laying the groundwork for a lasting impact on their leadership style. Harvard is one of the most renowned MBA colleges in USA.
Though it is difficult to get into one of the top business schools but is worth it! We believe that Harvard is most desirable because not only it will provide you with a handsome paying job but because it drives out the entrepreneur within. For many, it will be a dream come true to graduate from Harvard. But it does not mean the end of the world if you couldn't make it.
Conclusion
Harvard is one of the best MBA colleges in USA. Though it is difficult to get into one of the top business schools, such as Harvard, the rewards can be significant and make the effort worth it. Many people consider Harvard to be the most desirable business school because it not only opens doors to lucrative job opportunities but also nurtures and cultivates the entrepreneurial spirit within its students. Attending Harvard Business School provides numerous advantages. Firstly, it offers a prestigious network of alumni and industry connections that can prove invaluable throughout one's career.
The school's reputation and global recognition often translate into better job prospects and higher earning potential. The rigorous academic curriculum, combined with the opportunity to learn from distinguished faculty members and accomplished guest speakers, ensures a comprehensive and enriching educational experience. With MiM-Essay, embark on the journey and get into your dream school.
Is Harvard MBA difficult to get into?
Getting into a Harvard MBA program is not easy. It is one of the most competitive and selective programs, with only the highest calibre of applicants being accepted each year. Those who do manage to make it in have typically been top achievers in their respective fields, with strong academic credentials and high test scores. 
Is it hard to get into Harvard 2+2 program?
It is no harder to get into the program than the Harvard MBA itself since both ways it is competitive. However, the acceptance rate of the Harvard 2+2 class of 2022 was 8%. This should give you an idea on how much you need to be prepared.
What are the career prospects for Indian students after completing the Harvard MBA program?
Harvard Business School has a strong global reputation, and its MBA graduates have excellent career prospects. Many Indian students who graduate from Harvard Business School secure positions in top-tier consulting firms, investment banks, multinational corporations, and startups. The school's extensive alumni network also provides valuable connections and opportunities for career advancement both in India and abroad.
What GPA do you need for an MBA at Harvard?
While a high GPA is generally favorable, Harvard Business School does not have a specific minimum GPA requirement for MBA applicants. Admissions decisions are based on a holistic evaluation of various factors, including academic performance, professional experience, leadership potential, and personal characteristics.

It's important to note that the average undergraduate GPA of admitted students at Harvard Business School is typically in the range of 3.6 to 3.8, but exceptional candidates with slightly lower GPAs may still be considered if they excel in other areas.
Can I apply for financial aid or scholarships at Harvard Business School?
Yes, Harvard Business School offers financial aid and scholarships to eligible students. The school has a need-based financial aid program that considers an applicant's financial circumstances.
Additionally, there are external scholarships and fellowship opportunities available specifically for Indian students. It is important to review the eligibility criteria and application process for each scholarship or financial aid option.
I liked that the assigned representative is willing to make the extra mile for your essay. I liked that it wasn't a standardized product that just formulates your experiences but a continuous experience which really helps you reveal your true self in your essay. Without them i wouldn't have been able to get accepted into my first choice.
Admits from both HEC & ESCP :D…. to those contemplating whether to try their services or not….don't think.. Just take them … I couldn't think of any other service better than theirs'… Be is essay .. LOR .. Or interview .. They are the best in all… Not just for MIM essay they are commendable with MBA essay as well.
The MiM-Essay team can significantly improve your essays and increase your chances of getting into your target programs. For people with a non-business background, the MiM-Essay team is good at highlighting the relevant information within your experiences, and making the stories resonate with audiences. An admit from HEC just proves the worth of their services 🙂
Taking the essay and interview pack was one of the best decisions I made during the journey, not only is their profound knowledge about business schools very helpful but also their constant support will keep you motivated. I am very happy with the service they propose. I truly believe it gave me a strong competitive advantage and helped me present a polished image of myself in front of the LBS panel, ultimately getting me an admit.
I would say, do not think twice about it and GO for it. It is a worthwhile investment and will go a long way in helping you secure a place at your dream college. I not only got into my target colleges- HEC & ESSEC but even won a 20,000 euro scholarship!
They know what they do and they are 100% effective. I wanted to get into LSE and Duke, & with their assistance in all the phase of the admission process, we succeeded! To everyone who is wondering if these services are useful, I can firmly say that I probably couldn't have succeeded without them.

It was a great experience working with MiM-Essay team, they helped me crack into LBS my first priority, I did not even need to think of my second-priority or whatsoever. If MiM-Essay team diagnosed you, and then, ensured that you have a high level of possibility of achieving your aims, they definitely can help you prepare for the applications perfectly.
Mim-Essay helped me write my story in a way that was compelling and distinct. Through brainstorming, attentive listening, patience and hard work, the Mim-essay staff helped me find what made me unique and competitive in a large pool of applicants. In addition, the limitless edits made the essays and the resume engaging and appealing enough to stand out during the application.
Right from the very beginning, I received a lot of quality attention, which not only enabled me to optimally prepare my application package, but also to remain confident throughout this sometimes-turbulent process. MiM team helped me with not only application documents, but also choosing the best programs given my goals and I found its advise to be invaluable. MiM team did not provide cookie cutter advice that would be applicable to all candidates.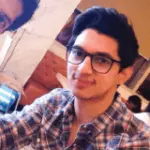 Right from my first conversation, I knew MIM-Essay is going to the apt mentor which would help me get into one of my target schools. In short, I'll be studying at one of the best B-schools and MIM-Essay has a lot to do with it. They paid attention to the minutest of the details and made sure that every element of the application is a 10/10.
Professional, personalized, understanding are some of the immediately visible traits that you notice about their service. They know we are worried. They know we want to do our best. So, they do everything possible to make the best happen without us getting too worried. The most value that MiM-essay adds is that they believe in experience-based answers and moreover highlight the learning in each experience. I think their ability to modify every essay as per your personality, your thoughts and your inclinations makes them extremely good at what they do.
I approached MiM essays after I got 3 rejects. I was really depressed about admissions and wanted a way to get an admit to at least one of the best schools. The approach used to help me was brilliant right from the start. The question guide I had gotten for LBS interview included almost all the questions I was asked in the actual interview. I've realised that such fine tuning of application is the magic to success. I got admits to both the colleges (LBS and LSE). I have already recommended MiM essays to at least 10 people. MiM Essays is THE RIGHT place for any MiM aspirant to be in.
MiM-Essay puts in its best efforts to understand the profile of the candidate in-depth. Another amazing service that is offered by the team is multiple edits till you get the best. NO LIMIT ON EDITS. THEY MAKE SURE TO CREATE BEST PROFILE!! Edits are done to back up the points with convincing background stories. They focus on this aspect the most to chalk out the best draft.
The most appealing aspect of MiM-Essay is the incredibly user-friendly and systematic strategy they've developed for dealing with the entire application process. It was like going through a course/training on how to deal with this journey by going through the numerous videos, samples, and interview prep that Abhyank had put up. I find it fascinating that, while the entire staff is there to support you, they do not spoon-feed you essays and instead challenge you to give it your all. From the beginning of this trip until the very end, when I received my admittance, I've noticed a significant change in myself, and MiM Essay's coaching has helped me acquire tremendous clarity.
MiM-Essay is worth every penny. My consultant was a true partner and was available whenever necessary; it was a seamless process despite our 6 hour time difference. I would not hesitate to give my full recommendation to anyone applying to a masters degree in business; I question whether I would have been accepted to so many world-renowned programs had it not been for my consultant and the MiM-Essay team.
Even though I decided to apply in the last days of submission, my consultant was available for my questions all the time and the answers were always helpful. He knows really well which parts you should highlight and which ones to get rid of. I believe I wouldn't get accepted without MiM-essay help. Even if you think you wrote your application really well. I am sure there is always something to improve that MiM-essay will notice.
With a score of just 640 in GMAT and still getting into these prestigious colleges explains how much value MIM Essay added to my application. With MiM-Essay, admissions to one of your dream colleges is guaranteed. It is the right place to approach since all the counselors have gone through the application process and have knowledge about the process to give inputs.
Sometimes you can get caught up in fantasy and other consultants may even promise something they can't deliver but MiM Essay team helped me align the right school with my goals. They took the time out to understand my motivations and experiences and helped me build a profile that was true to myself. It is easy in some ways to just memorize interview answers but in a stressful situation that's a risk which is why I really appreciated all the notes and mock interview sessions MiM-Essay gave me. With lakhs of students applying to the best programs, you must find a way to set yourself apart and MiM-Essay can help you find that