HEC Paris MBA Review
HEC Paris MBA Introduction
Course Duration

16 months

Course Fee

€ 80,000

Salary

$128,628

Intake

2
Attention ambitious students! Are you seeking an unparalleled opportunity to enhance your leadership skills and propel your career to new heights? Look no further than the esteemed HEC Paris MBA program. Renowned for its academic excellence, global reputation, and transformative learning experience, HEC Paris MBA stands as a beacon of excellence in the world of business education. With a rich legacy spanning decades, HEC Paris MBA prepares exceptional individuals like you to navigate the complexities of the modern business landscape with confidence and finesse.
Whether you aspire to lead multinational corporations, launch innovative startups, or make a meaningful impact in the world of business, HEC Paris MBA equips you with the knowledge, insights, and network necessary to turn your ambitions into reality. Join us on a transformative journey at HEC Paris MBA, where academic rigor, diverse perspectives, and unparalleled opportunities converge. Ignite your professional trajectory and unlock a world of possibilities with the prestigious HEC Paris MBA.
HEC Paris MBA Class Profile
HEC Paris MBA class profile consists of poets, writers, dancers, artists and musicians. About 93% of the class is composed of International students which welcomes diversity and presents you with an opportunity to interact with pupils of diverse cultures, regions and traditions. The school provides you with great opportunities and offers you a chance for your holistic development and this course is worthy of every penny that you pay as their fees.
Average Age

30

Average GPA

3.15

GMAT

690

Average Work Ex

6

Class Size

300
HEC Paris MBA Acceptance Rate
Only 8% of the 2700 applications that HEC Paris MBA received were accepted. The exceptionally low acceptance percentage at HEC Paris ensures that only applications with the highest qualifications are chosen, making the application process fiercely competitive for the best MBA colleges in the world.
Program and Curriculum HEC Paris MBA
The HEC Paris MBA is a full-time, 16-month program designed to impart students with an expert knowledge of business and leadership capabilities that are applicable across industries and functions. The Fundamental Phase (composed of two semesters) covers fundamental concepts while the Customized Phase supplements this with tailored modules that provide further exposure to specific topics.

During the Fundamental Phase, which occurs in the first eight months of their education program, students undertake a core curriculum that covers primary concepts pertaining to business. The specific HEC Paris MBA course duration & curriculum are intended to provide them with an immaculate grounding in fundamentals and equip them for more specialized lessons they will encounter later on during Customized Phase training.
Core Courses at HEC Paris MBA (Year-1)
Financial Accounting and Reporting: This course expounds upon the principles of financial accounting, including the creation and elucidation of financial statements.
Financial Markets: This course provides an overview of financial markets and instruments, including stocks, bonds, and derivatives. It aims to provide a comprehensive look at the financial landscape so that students can better understand the role these assets play in their lives - both past and present.
Giving and Receiving Feedback: This course focuses on developing effective communication skills and giving and receiving feedback in a professional setting.
Managerial Economics: This course covers microeconomic principles and their applications to business decision-making.
Managing Customer Value through Marketing: This course covers the fundamentals of marketing, including market research, branding, and product development.
Core Courses at HEC Paris MBA (Year-2)
Corporate Finance: This course surveys the fundamentals of corporate finance, delving into capital allocation strategies, financing decisions and risk mitigation.
Macro-economics for Business: This course delves into the fundamentals of macroeconomics and its implications for business decisions. It offers an understanding of how these principles can be utilized in making profitable decisions as well as providing insight into the economic climate that impacts enterprise operations.
Management Accounting and Control: This course deals with the fundamentals of management accounting including cost analysis, budgeting and performance evaluation. By exploring these concepts in detail, you will gain a solid understanding of how to manage your business effectively.
Operations Management: This course elucidates the tenets of operations management, including process analysis, capacity planning and quality assurance.
Electives Courses at HEC Paris
Managing in Organizations: This course is designed to enhance leadership and management abilities, including team-building techniques and conflict resolution skills. Attention will also be paid towards equipping students with proficiency in performance evaluation.
Diversity and inclusion strategy: This course explores the fundamental tenets and strategies for constructing diverse, inclusive enterprises, such as how to attract and retain a multicultural workforce; manage diversity issues; foster an environment of inclusivity.
Leading with Savoir-Relier: This educational experience aims to hone your emotional intelligence and foster amicable relationships, including self-awareness, empathetic capacities and proficiency at establishing rapport with others.
Fundamentals of Negotiations: This course explicates the fundamentals of astute negotiation, providing students with an in-depth comprehension of how to prepare for negotiations and recognizing different negotiating styles. Furthermore, we will explore how to devise mutually beneficial outcomes while achieving success.
Leading and designing the Entrepreneurial Organization: This course is geared toward students who seek an introduction to entrepreneurship, covering the essential principles of this career such as recognizing and assessing viable business opportunities, assembling a capable team while also crafting and executing a comprehensive plan.
Clubs and Associations at HEC Paris MBA
Entrepreneurship Club: This club is set up for students who are interested in entrepreneurship and provides a venue to meet with entrepreneurs, attend startup exhibitions, and participate in business plan competitions. It offers an excellent opportunity for budding entrepreneurs to network with one another as well.
Women in Leadership Club: This club is dedicated to promoting gender diversity and equality in the workplace and provides support and resources for women in business.
Consulting Club: This club is for students who are interested in consulting careers and provides opportunities to network with consulting firms, participate in case competitions, and attend consulting events.
Luxury Club: This exclusive club is geared towards students who are captivated by luxury products and services, providing a platform for them to meet with renowned firms, attend industry conventions and partake in consulting projects for renowned brands.
Finance Club: This organization is dedicated to fostering awareness of finance pursuits among college students and offering a platform for developing relationships with professionals in this field. It provides opportunities for participation in finance contests, as well as attending key financial events.
Extra Activities at HEC Paris MBA
Sports and Fitness: HEC Paris has a sizable sports facility with an abundance of amenities, including an exercise center and swimming pool; students can participate in organized team activities or take classes while utilizing the facilities on their own.

Cultural Events: HEC Paris takes pride in hosting a myriad of cultural events throughout the year, including concerts, gallery exhibitions, film screenings and theatrical performances. These activities provide students with chances to explore French culture while forging ties within the HEC Paris community.

Language Exchange: HEC Paris' language exchange initiative enables students to hone their language abilities with native speakers of other tongues. Opportunities abound in this program to enhance language skills and forge bonds with fellow international students from across the globe.

Career Services: HEC Paris has a dedicated Career Center that provides support and resources for students seeking internship opportunities. From workshops to job fairs, the center offers one-on-one coaching sessions to be able to direct their career pursuits in the right direction.
Scholarships in HEC Paris MBA
HEC Foundation Scholarships: These scholarships are funded by the HEC Foundation and are awarded based on academic excellence, leadership potential, and financial need. They aim to attract top talent from diverse backgrounds and nationalities.
Forté Foundation Scholarships: These scholarships are available to women candidates who demonstrate exceptional leadership potential and contribute to the advancement of women in business. The Forté Foundation aims to increase the number of women in MBA programs and leadership positions.
HEC Excellence Scholarships: These scholarships are awarded to candidates with outstanding academic and professional achievements. They recognize exceptional talent and encourage high-performing individuals to pursue an MBA at HEC Paris.
Eiffel Excellence Scholarships: The Eiffel scholarships, supported by the French Ministry for Europe and Foreign Affairs, are awarded to international students with excellent academic records. These highly competitive scholarships cover tuition fees and provide a monthly stipend.
Need-Based Scholarships: HEC Paris offers need-based scholarships to support candidates who demonstrate significant financial need. These scholarships aim to ensure that talented individuals can access and benefit from the HEC Paris MBA program.
Eligibility and Requirements for Getting into HEC Paris MBA
The HEC Paris MBA is a prestigious program that prepares students for leadership roles in various industries. Before applying to the program, it's important to understand the HEC Paris MBA eligibility and requirements.
Eligibility
Bachelor's Degree: Applicants must hold a bachelor's degree from an accredited university.
Professional Experience: Applicants must have a minimum of two years of full-time professional experience.
Application Fees
The application fee for the HEC Paris MBA program is €180.
Application Documents
Full academic transcripts
A professional CV that contains relevant work and academic experience
GRE or GMAT score report
English Language Proficiency Test Scores
GPA needed for HEC Paris MBA
There is no fixed GPA requirement for applying to the HEC Paris MBA program. Nonetheless, candidates are expected to have excelled at their undergraduate studies and demonstrate academic excellence.
GMAT or GRE needed for HEC Paris
Applicants must submit either HEC Paris MBA GMAT or GRE scores. While there is no minimum score requirement, the average GMAT score for the HEC Paris MBA program is around 690.


Average Work Experience needed for HEC Paris MBA

The HEC Paris MBA program requires a minimum of two years' worth of full-time employment, typically totaling around six years. Applicants with diverse backgrounds and experiences are welcome and there is no fixed range for work experience required; rather the admissions committee seeks out candidates who can demonstrate leadership potential, academic excellence as well as having an enthusiasm to pursue their MBA education.

Is IELTS needed for HEC Paris MBA
Yes, if you are applying for the MBA program at HEC Paris and English is not your native language, you will need to submit an English language proficiency test score as part of your application. HEC Paris accepts several English language tests, including the International English Language Testing System (IELTS).
The minimum IELTS score required for admission to the MBA program at HEC Paris is 7.0 overall, with a minimum of 6.5 in each section (reading, writing, listening, and speaking). However, it's important to note that HEC Paris also considers other factors when evaluating applicants, such as work experience, academic background, and leadership potential. So while a strong IELTS score can help support your application, it's not the only factor that will be considered.
HEC Paris MBA Deadlines
HEC Paris MBA program has specific deadlines that prospective students need to be aware of. The application process is divided into several rounds, and each round has its own deadline. Typically, HEC Paris offers three rounds of application deadlines: Round 1, Round 2, and Round 3. The deadlines for these rounds vary from year to year, so it's important to refer to the official HEC Paris MBA website for the most up-to-date information. Generally, Round 1 deadline falls around September or October, Round 2 deadline falls around November or December, and Round 3 deadline falls around February or March. It's recommended to submit your application well before the deadline to allow ample time for processing and consideration by the admissions committee.
HEC MBA Admission Process
The HEC Paris MBA admission process is a comprehensive and selective procedure that evaluates candidates based on their academic achievements, professional experience, leadership potential, and personal qualities. The process consists of several key steps:
Application Submission: Candidates need to complete and submit an online application form, providing personal information, academic history, work experience, essays, recommendation letters, and other required documents.
Application Review: The admissions committee reviews the applications and assesses candidates based on their qualifications, achievements, career progression, leadership potential, and motivation for pursuing an MBA.
Interview: Shortlisted candidates are invited for an interview, which can be conducted in person, via video conference, or through recorded video responses. The interview evaluates the candidate's interpersonal skills, communication abilities, leadership potential, and fit with the HEC Paris MBA program.
Admission Decision: After the completion of the interview, the admissions committee makes the final decision. Candidates are typically informed about their admission status via email or an online portal. The decision can be an offer of admission, placement on the waitlist, or a rejection.
Enrollment: Accepted candidates need to confirm their acceptance of the admission offer and submit the required enrollment documents, such as official transcripts, proof of degree, and financial documents. They also need to pay the necessary enrollment deposit to secure their place in the program.
When do the admissions start?
The top applicants from all over the world are drawn to the HEC Paris MBA programme. Students are advised to submit their applications as soon as possible before the HEC Paris MBA deadlines pass due to the enormous number of applications that they receive and are supposed to pay the fees of application on time.
| | |
| --- | --- |
| Rounds | Deadlines |
| Round 1 | 10 April 2023 |
| Round 2 | 15 May 2023 |
| Round 3 | 12 June 2023 |
HEC Paris MBA Employment / Placement
The HEC Paris MBA program boasts an enviable track record of placements for its graduates. Its success is achieved through close collaboration with a network of corporate partners and alums, which provides lucrative career opportunities for students. Some notable recruiters include consulting firms; finance organizations; technology conglomerates such as Google Inc.; multinational corporations like Apple Inc..
HEC Paris MBA Average Starting Salary
According to HEC Paris MBA salary graduates in 2020 is set to be a robust 93,000 euros per annum. While this varies by industry and job function - consulting and finance roles typically offer higher wages than others - it remains an impressive figure when compared with other post-graduate qualifications.
HEC Paris MBA Placement Statistics
The HEC Paris MBA program has a strong record of placement for its graduates. According to the latest employment report, 95% of MBA graduates secured employment within three months of graduation, and 85% of graduates secured employment within one month of graduation. The top industries for MBA graduates were consulting (33%), finance (24%), technology (17%), and industry (15%). The top job functions for MBA graduates were consulting (31%), finance (25%), and marketing/sales (17%).
HEC Paris MBA Employment Report
The HEC Paris MBA program is proud to present an annual employment report, which provides detailed statistics on the HEC Paris MBA employment and placement of our graduates. This informative publication offers information on industries, job functions and locations of our alumni as well as salary data for each position in which they have secured positions; along with bonus stipend information. Readers will also be able indelibly mark down companies recruiting HEC Paris MBA candidates and gain access to comprehensive career services offered by the institution.
$108,000
AVERAGE STARTING SALARY
Top Sectors Hiring HEC Paris MBA Graduates
HEC Paris MBA graduates are highly sought-after by top companies across various sectors, including consulting, finance and technology. The MBA program at HEC Paris is designed to provide students with a well-rounded education in business and management, preparing them to succeed in a variety of industries.
One of the top sectors hiring HEC Paris MBA graduates is consulting. Many of the leading consulting firms, such as McKinsey & Company-The Boston Consulting Group, and Bain & Company, actively recruit HEC Paris MBA graduates for various roles. Graduates can find roles in management consulting, strategy consulting, and other consulting areas, where they can apply their analytical, problem-solving, and strategic thinking skills.
Companies Recruiting From HEC Paris MBA
HEC Paris MBA graduates are highly sought-after by top companies across various industries. Here are some examples of companies that recruit HEC Paris MBA graduates in three popular sectors:

Consulting
McKinsey & Company: HEC Paris is one of McKinsey's top MBA feeder schools, with a significant percentage of McKinsey's MBA hires coming from HEC Paris.
The Boston Consulting Group (BCG): BCG is another top consulting firm that actively recruits HEC Paris MBA graduates. In fact, HEC Paris is one of BCG's top MBA feeder schools globally.
Bain & Company: HEC Paris MBA graduates are highly valued at Bain & Company, with the firm consistently recruiting graduates for consulting roles.
Accenture: Accenture is a top management consulting firm that recruits heavily from HEC Paris. Graduates can find roles in strategy, consulting, and technology.
Deloitte: Deloitte is another leading consulting firm that hires HEC Paris MBA graduates. Graduates can find roles in consulting, audit, tax, and advisory services.
Finance
J.P. Morgan: J.P. Morgan is a top finance firm hires HEC Paris MBA graduates for various roles, including investment banking, asset management and wealth management.
Goldman Sachs: Goldman Sachs is another leading finance firm that actively recruits HEC Paris MBA graduates. Graduates can find roles in investment banking, asset management, and sales and trading.
Morgan Stanley: Morgan Stanley is a global investment bank that values the analytical and problem-solving skills of HEC Paris MBA graduates. Graduates can find roles in investment banking, wealth management, and sales and trading.
Credit Suisse:Credit Suisse is a premier investment bank that welcomes HEC Paris MBA graduates for positions in finance, private banking and asset management.
Société Générale: Socit Gnrale, a premier French bank that consistently seeks out HEC Paris MBA graduates for diverse positions, including those in corporate and investment banking; asset management; and risk management.
Technology
Amazon: Amazon, a prominent technology enterprise, is actively seeking HEC Paris MBA holders for various opportunities in product management; operations and business development.
Google: Google is another leading technology company that actively recruits HEC Paris MBA graduates. Graduates can find roles in product management, marketing, and business development.
Microsoft: Microsoft is a global technology company that values the analytical and problem-solving skills of HEC Paris MBA graduates. Graduates can find roles in product management, marketing, and business development.
Apple: Apple is a leading technology company that hires HEC Paris MBA graduates for roles in product management, marketing, and business development.
Facebook: Facebook is a premier social media enterprise that has been actively soliciting HEC Paris MBA graduates for positions in product management, marketing and business development. As such, this leading organization offers considerable opportunities for those interested in pursuing cutting-edge careers within the field of business administration.
HEC Paris MBA Alumni Info
According to the Financial Times, HEC Paris is the best business school in Europe. A network of notable HEC Paris alumni from the HEC Paris MBA program manages prominent firms globally. A massive 70,000 alumni network for the school exists both in France and abroad. Through seminars, webinars, one-on-one interviews, job offers, etc., they will support you throughout your career, whether in person or online.
Some Famous Alumni
François-Henri Pinault, CEO, Kering
Jean-Dominique Sénard, CEO, Michelin
Mercedes Erra, Founder, BETC
François Hollande, Former President of the French Republic
Application Essay for HEC Paris MBA
Essay 1
Why are you applying to the HEC MBA Program now? What is the professional objective that will guide your career choice after your MBA, and how will the HEC MBA contribute to the achievement of this objective? (500 words)
Optional Essay
Is there any additional information you would like to share with us? (900 words)
Tips for HEC paris MBA essays
Crafting essays for the HEC Paris MBA essays program can be a trying experience, but it is an essential component of the application process. These compositions provide applicants with an opportunity to demonstrate their abilities and experiences while also capturing aspirations that will entice admissions committee members. To make things easier on yourself, consider these suggestions as you begin your endeavor:
Understand the essay prompts: Before you start writing, make sure you fully understand the essay prompts. The prompts may vary from year to year, but they generally ask you to reflect on your experiences, achievements, and goals, and explain how the HEC Paris MBA Application will help you achieve them.
Brainstorm ideas: Once you understand the essay prompts, take some time to contemplate possible topics. Develop a list of your most noteworthy achievements, challenges and relatable experiences that will be relevant in conveying the rationale behind why you are interested in pursuing an MBA at HEC Paris. Reflect on how these experiences have shaped aspirations for your future career path and why choosing this university made sense for you.
Focus on your strengths:The essays are an ideal way to demonstrate your capabilities and distinguishing characteristics. Emphasize key skills, achievements and experiences that set you apart from other candidates. Ensure that these assets help propel you forward on the HEC Paris MBA ladder to success in future endeavors as well.
Be concise and clear: Your essays should be concise and lucid, clearly demonstrating your ability to effectively communicate. Be sure to answer the essay prompts directly and avoid becoming entangled in unnecessary details - do not ramble.
Edit and proofread: Once you have composed your essays, it is essential to scrutinize them for grammatical and spelling errors. Organize the content coherently and ensure that each part flows smoothly from one point to another - or else risk an admission of failure!
Letter of Recommendation for HEC Paris MBA
HEC Paris MBA application requires a letter of recommendation is an important component of the HEC Paris MBA application process, as it provides insights into the applicant's abilities, skills, and potential for success in the program. Here are some tips to help you secure strong letters of recommendation for your HEC Paris MBA application:
Choose your recommenders wisely: Choose recommenders who know you well and can speak to your skills, achievements, and potential. Ideally, your recommenders should be current or former managers, supervisors, or mentors who can provide specific examples of your work and accomplishments.
Guide your recommenders: It is crucial for your recommenders to have an understanding of what should be included in their letter of recommendation. Share with them your ambitions for studying at HEC Paris and provide evidence from past accomplishments demonstrating the potential you have for success in this program.
Give your recommenders ample time: Give your recommenders ample time to write your letters of recommendation. Provide them with a clear deadline and a reminder a few weeks before the deadline to ensure they have enough time to complete the letter.
Follow up with your recommenders: Follow up with your recommenders after they have submitted their letter of recommendation to express your appreciation and thank them for their support.
Choose recommenders who can provide diverse perspectives: Consider choosing recommenders who can provide diverse perspectives on your skills and achievements. For example, you may choose one recommender who can speak to your analytical and strategic thinking skills, and another who can speak to your leadership and teamwork abilities.
Interview Questions for HEC Paris MBA
Set 1
Q: Why have you chosen the HEC Paris MBA program specifically? What aspects of the program align with your career goals and aspirations?
Q: How do you plan to contribute to the HEC Paris MBA community and enrich the learning experience of your peers?
Q: HEC Paris values diversity and teamwork. Can you provide an example from your professional experience where you successfully collaborated with a diverse team to achieve a common goal?
Q: HEC Paris places a strong emphasis on leadership development. Can you describe a situation where you demonstrated effective leadership skills and the impact it had on the outcome?
Q: The HEC Paris MBA offers a variety of global opportunities, including international exchanges and study trips. How do you plan to leverage these opportunities to enhance your global perspective and cross-cultural understanding?
Q: HEC Paris values entrepreneurial mindset and innovative thinking. Can you share an example of an innovative solution or approach you have implemented in your professional or personal life?
Q: The HEC Paris MBA curriculum includes a rigorous academic component. How do you plan to balance the demands of the program while actively participating in extracurricular activities and networking opportunities?
Q: HEC Paris has a strong alumni network. How do you envision leveraging this network to support your post-MBA career goals?
Q: The HEC Paris MBA fosters a sense of social responsibility and sustainable business practices. Can you provide an example of how you have demonstrated a commitment to sustainability in your professional or personal life?
Q: Do you have any questions for us? (Allowing the candidate to ask questions demonstrates their interest and research in the program.)
Set 2
Q: HEC Paris values a diverse cohort. How do you believe your background, experiences, and perspectives would contribute to the diversity and richness of the MBA class?
Q; HEC Paris is known for its strong connections with the corporate world. How do you plan to leverage these connections to enhance your post-MBA career prospects?
Q: The HEC Paris MBA includes a rigorous and challenging academic curriculum. How do you plan to manage the academic workload and excel in your studies?
Q: HEC Paris emphasizes the development of soft skills such as leadership, communication, and teamwork. Can you share an experience where you faced a significant challenge in a team setting and how you successfully navigated it?
Q: HEC Paris promotes a culture of continuous learning and growth. Can you describe a situation where you actively sought out learning opportunities and how it contributed to your personal and professional development?
Q: HEC Paris encourages students to engage in extracurricular activities and clubs. What specific clubs or initiatives at HEC Paris are you interested in joining and why?
Q: The HEC Paris MBA program offers various global opportunities, including study trips and international exchanges. How do you believe these experiences will enhance your understanding of global business dynamics and contribute to your overall development?
Q: HEC Paris fosters an environment of collaboration and peer learning. How do you plan to actively contribute to the learning experience of your classmates and foster a collaborative classroom environment?
Q: HEC Paris values ethical decision-making and responsible leadership. Can you provide an example of a challenging ethical situation you faced and how you handled it?
Q: Do you have any specific career goals or aspirations after completing the HEC Paris MBA? How do you believe the program will help you achieve those goals?
Tips for HEC Paris MBA Interview Questions
The HEC Paris MBA Interview Questions is an essential aspect of the admissions procedure, and it's imperative that you put forth your best effort to impress the committee so they can ascertain if you're a good fit for their program. To assist with this process, we offer some amiable hints:
Research the program: Ensure that you have a thorough understanding of the HEC Paris MBA program and its curriculum, culture, and values. This will enable you to provide cogent answers to inquiries regarding your motivation for taking on this degree program as well as describing how you intend to contribute towards the Hec Paris community.
Practice common interview questions: Review common MBA interview questions and practice your responses. Some common questions include "Why do you want to pursue an MBA?", "What are your short-term and long-term career goals?", and "What are your strengths and weaknesses?"
Be specific: When answering questions, be specific and provide concrete examples to support your answers. This will help demonstrate your skills, experiences, and achievements.
Show enthusiasm: Exude enthusiasm for the HEC Paris MBA program and highlight what makes it a worth choice for you. Demonstrate your commitment and interest in this program by conveying how ideal it is for your needs - an effective way to demonstrate both!
Be prepared to ask questions: The interview is also an opportunity for you to ask questions and learn more about the program. Prepare a list of thoughtful questions to ask the interviewer, such as "What sets the HEC Paris MBA program apart from other MBA programs?" and "What resources are available to help students achieve their career goals?"
What Makes HEC Paris MBA Unique?
HEC Paris is one of the best MBA colleges in France. HEC Paris MBA is known for several unique aspects that set it apart from other MBA programs:
Global Reputation: HEC Paris is one of the most prestigious business schools globally, consistently ranked among the top MBA programs. Its strong reputation attracts renowned faculty, top-tier companies for recruitment, and a diverse cohort of students from around the world.
Strong Alumni Network: HEC Paris boasts a robust and influential alumni network, with over 60,000 alumni spread across the globe. This network provides a valuable resource for career opportunities, mentorship, and networking, offering extensive support to MBA graduates throughout their professional journeys.
Leadership Development: The HEC Paris MBA places a strong emphasis on developing effective leaders. The program incorporates various leadership development activities, including leadership seminars, coaching, and real-life team projects, to enhance students' leadership capabilities and prepare them for future managerial roles.
Diverse and Collaborative Learning Environment: The HEC Paris MBA attracts a highly diverse cohort, with students representing more than 50 nationalities. This diversity enriches the classroom discussions, promotes cross-cultural understanding, and fosters a collaborative and global learning environment, preparing students to excel in an increasingly interconnected business world.
Customizable Curriculum: HEC Paris offers a flexible curriculum that allows students to tailor their MBA experience to their career goals and interests. The program offers a wide range of elective courses, concentrations, and specialized tracks, enabling students to deepen their knowledge in specific areas such as entrepreneurship, finance, marketing, or strategy.
International Experiences: The HEC Paris MBA provides numerous international opportunities, including study trips, international exchanges with partner schools, and global business challenges. These experiences expose students to diverse business environments, cultures, and industries, broadening their global perspective and developing their adaptability and intercultural skills.
Entrepreneurship Focus: HEC Paris has a strong focus on entrepreneurship and supports aspiring entrepreneurs through its Entrepreneurship Center. The program offers courses, mentoring, networking opportunities, and access to resources for students interested in launching their own ventures or joining startup ecosystems.
Career Development Support: HEC Paris has a dedicated Career Center that offers comprehensive career development services to MBA students. These include career coaching, networking events, on-campus recruitment, and access to an extensive network of recruiters, helping students explore and secure career opportunities aligned with their aspirations.
Social Impact and Sustainability: HEC Paris places a significant emphasis on social responsibility and sustainable business practices. The program integrates courses and initiatives focused on corporate social responsibility, social entrepreneurship, and sustainable business strategies, equipping students with the knowledge and skills to create a positive impact in society.
Conclusion
Is HEC Paris MBA worth it? HEC Paris MBA stands out as a top-tier business school renowned for its global reputation, strong alumni network, and commitment to developing effective leaders. The program's diverse and collaborative learning environment fosters cross-cultural understanding and prepares students for success in today's interconnected business world. With a customizable curriculum, international experiences, and a focus on entrepreneurship, HEC Paris equips its students with the knowledge, skills, and networks necessary to thrive in their chosen career paths.
The school's career development support and emphasis on social impact and sustainability further enhance the value of the HEC Paris MBA. For those seeking a transformative and globally recognized MBA experience, HEC Paris proves to be an exceptional choice. MiM-Essay is one way to go if you are applying for the program.
What are the admission requirements for the HEC Paris MBA?
To apply for the HEC Paris MBA, you need a bachelor's degree or equivalent, a valid GMAT or GRE score, a minimum of two years of work experience, English language proficiency, two recommendation letters, and a completed online application form.
Does HEC Paris offer scholarships for the MBA program?
Yes, HEC Paris offers a range of scholarships to support MBA candidates. These scholarships are based on various criteria such as academic merit, professional achievements, leadership potential, and financial need. Applicants can explore the available scholarships and their eligibility criteria on the HEC Paris MBA website.
How are placements at HEC Paris?
The placement rate of HEC Paris MBA is 93%. Students of this course get jobs in the best companies and are offered high starting salary with great career opportunities.
What career support does HEC Paris provide to MBA students?
HEC Paris has a dedicated Career Center that offers comprehensive career support services to MBA students. These services include career counseling, networking events, industry panels, interview preparation, access to job postings and internships, and connections with a vast alumni network. The Career Center works closely with students to help them achieve their post-MBA career goals and offers resources for career exploration and advancement.
I liked that the assigned representative is willing to make the extra mile for your essay. I liked that it wasn't a standardized product that just formulates your experiences but a continuous experience which really helps you reveal your true self in your essay. Without them i wouldn't have been able to get accepted into my first choice.
Admits from both HEC & ESCP :D…. to those contemplating whether to try their services or not….don't think.. Just take them … I couldn't think of any other service better than theirs'… Be is essay .. LOR .. Or interview .. They are the best in all… Not just for MIM essay they are commendable with MBA essay as well.
The MiM-Essay team can significantly improve your essays and increase your chances of getting into your target programs. For people with a non-business background, the MiM-Essay team is good at highlighting the relevant information within your experiences, and making the stories resonate with audiences. An admit from HEC just proves the worth of their services 🙂
Taking the essay and interview pack was one of the best decisions I made during the journey, not only is their profound knowledge about business schools very helpful but also their constant support will keep you motivated. I am very happy with the service they propose. I truly believe it gave me a strong competitive advantage and helped me present a polished image of myself in front of the LBS panel, ultimately getting me an admit.
I would say, do not think twice about it and GO for it. It is a worthwhile investment and will go a long way in helping you secure a place at your dream college. I not only got into my target colleges- HEC & ESSEC but even won a 20,000 euro scholarship!
They know what they do and they are 100% effective. I wanted to get into LSE and Duke, & with their assistance in all the phase of the admission process, we succeeded! To everyone who is wondering if these services are useful, I can firmly say that I probably couldn't have succeeded without them.

It was a great experience working with MiM-Essay team, they helped me crack into LBS my first priority, I did not even need to think of my second-priority or whatsoever. If MiM-Essay team diagnosed you, and then, ensured that you have a high level of possibility of achieving your aims, they definitely can help you prepare for the applications perfectly.
Mim-Essay helped me write my story in a way that was compelling and distinct. Through brainstorming, attentive listening, patience and hard work, the Mim-essay staff helped me find what made me unique and competitive in a large pool of applicants. In addition, the limitless edits made the essays and the resume engaging and appealing enough to stand out during the application.
Right from the very beginning, I received a lot of quality attention, which not only enabled me to optimally prepare my application package, but also to remain confident throughout this sometimes-turbulent process. MiM team helped me with not only application documents, but also choosing the best programs given my goals and I found its advise to be invaluable. MiM team did not provide cookie cutter advice that would be applicable to all candidates.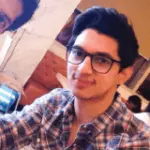 Right from my first conversation, I knew MIM-Essay is going to the apt mentor which would help me get into one of my target schools. In short, I'll be studying at one of the best B-schools and MIM-Essay has a lot to do with it. They paid attention to the minutest of the details and made sure that every element of the application is a 10/10.
Professional, personalized, understanding are some of the immediately visible traits that you notice about their service. They know we are worried. They know we want to do our best. So, they do everything possible to make the best happen without us getting too worried. The most value that MiM-essay adds is that they believe in experience-based answers and moreover highlight the learning in each experience. I think their ability to modify every essay as per your personality, your thoughts and your inclinations makes them extremely good at what they do.
I approached MiM essays after I got 3 rejects. I was really depressed about admissions and wanted a way to get an admit to at least one of the best schools. The approach used to help me was brilliant right from the start. The question guide I had gotten for LBS interview included almost all the questions I was asked in the actual interview. I've realised that such fine tuning of application is the magic to success. I got admits to both the colleges (LBS and LSE). I have already recommended MiM essays to at least 10 people. MiM Essays is THE RIGHT place for any MiM aspirant to be in.
MiM-Essay puts in its best efforts to understand the profile of the candidate in-depth. Another amazing service that is offered by the team is multiple edits till you get the best. NO LIMIT ON EDITS. THEY MAKE SURE TO CREATE BEST PROFILE!! Edits are done to back up the points with convincing background stories. They focus on this aspect the most to chalk out the best draft.
The most appealing aspect of MiM-Essay is the incredibly user-friendly and systematic strategy they've developed for dealing with the entire application process. It was like going through a course/training on how to deal with this journey by going through the numerous videos, samples, and interview prep that Abhyank had put up. I find it fascinating that, while the entire staff is there to support you, they do not spoon-feed you essays and instead challenge you to give it your all. From the beginning of this trip until the very end, when I received my admittance, I've noticed a significant change in myself, and MiM Essay's coaching has helped me acquire tremendous clarity.
MiM-Essay is worth every penny. My consultant was a true partner and was available whenever necessary; it was a seamless process despite our 6 hour time difference. I would not hesitate to give my full recommendation to anyone applying to a masters degree in business; I question whether I would have been accepted to so many world-renowned programs had it not been for my consultant and the MiM-Essay team.
Even though I decided to apply in the last days of submission, my consultant was available for my questions all the time and the answers were always helpful. He knows really well which parts you should highlight and which ones to get rid of. I believe I wouldn't get accepted without MiM-essay help. Even if you think you wrote your application really well. I am sure there is always something to improve that MiM-essay will notice.
With a score of just 640 in GMAT and still getting into these prestigious colleges explains how much value MIM Essay added to my application. With MiM-Essay, admissions to one of your dream colleges is guaranteed. It is the right place to approach since all the counselors have gone through the application process and have knowledge about the process to give inputs.
Sometimes you can get caught up in fantasy and other consultants may even promise something they can't deliver but MiM Essay team helped me align the right school with my goals. They took the time out to understand my motivations and experiences and helped me build a profile that was true to myself. It is easy in some ways to just memorize interview answers but in a stressful situation that's a risk which is why I really appreciated all the notes and mock interview sessions MiM-Essay gave me. With lakhs of students applying to the best programs, you must find a way to set yourself apart and MiM-Essay can help you find that