IESE MBA Review
IESE MBA Introduction
Course Duration

15-19 Months

Course Fee

€99,500

Salary

€87,613

Intake

2
Attention ambitious professionals! Are you ready to embark on a transformative journey that will propel your career to new heights and broaden your global perspective? Look no further than the IESE Singapore MBA program. With its prestigious reputation, world-class faculty, and a diverse and collaborative community, the IESE Singapore MBA offers a transformative educational experience that prepares you to excel in the dynamic and competitive business landscape of Asia and beyond. Whether you aspire to lead with integrity, drive social impact, or navigate complex global markets, the IESE Singapore MBA equips you with the skills, knowledge, and networks to make a lasting difference. Join us today and unlock your full potential with the IESE Singapore MBA program.
IESE MBA Class Profile
In a city with such a vibrant culture as Barcelona, the IESE MBA class profile fosters the development of future leaders. Professors, educational resources and the multicultural and international cohort make the entire MBA program transformative. Students at the IESE business school come from a variety of backgrounds and make great progress during the course of the program.
Average Age

29

Average GPA

3.00

GMAT

670

Average Work Ex

5.4 Years

Class Size

350
IESE MBA Acceptance Rate
The IESE MBA program has an acceptance rate of around 12.5%, which indicates that out of every eight candidates, only one is accepted. Although this may appear to be a discouraging statistic, it's worth noting that the admissions committee considers a variety of criteria beyond your academic and professional accomplishments.
Additionally, it's important to note that the acceptance rate may vary by cohort. For instance, the Indian and Chinese cohorts typically have a lower acceptance rate due to the high number of applicants from these regions.
Program and Curriculum IESE MBA
The IESE MBA course duration is designed to equip students with the necessary skills and knowledge to become effective leaders in the global business environment. The IESE MBA program is divided into three terms over two years, each term being approximately four months long.
Core Courses at IESE MBA
Competitive Strategy: Analyzing and developing strategies to gain a competitive advantage in the market.
Financial Accounting: Understanding and interpreting financial information to make informed business decisions.
Leadership: Developing skills to effectively lead and manage individuals and teams.
Marketing Management: Identifying and satisfying customer needs through product development, pricing, promotion, and distribution strategies.
Operations Management: Managing resources and processes to effectively deliver products and services to customers.
Electives at IESE MBA
Managing Global Operations: Developing the skills and strategies necessary to manage global supply chains and operations.
Emerging Economies: Understanding the unique challenges and opportunities of doing business in emerging markets.
Strategy and Geopolitics: Examining the intersection of global politics and business strategy to inform decision-making.
Cross-Cultural Negotiation: Developing the ability to effectively negotiate across cultural and national boundaries.
Reframing the Future of Business: Exploring innovative and sustainable business practices to drive long-term success.
Clubs and Associations at IESE MBA
Finance Club: Provides opportunities to learn about finance and investment banking, and connect with industry professionals, which can be relevant for Indian students interested in finance careers.
Technology Club: Offers insights into the latest trends and developments in the technology industry, which can be relevant for Indian students interested in the tech sector.
Start-up and Entrepreneurs Club: Provides resources and networking opportunities for students interested in entrepreneurship, which may be relevant for Indian students looking to start their own business or work in the start-up industry.
Women in Business Club: Fosters a community of women leaders and offers support and resources for women pursuing business careers, which can be relevant for Indian women looking to break into traditionally male-dominated industries.
Cultural Club: Provides opportunities to learn about and celebrate the diverse cultures represented at IESE and in the broader community, which can be relevant for Indian students looking to engage with and learn from people of different backgrounds.
Extra Activities at IESE MBA
Global Leadership Series: Invites prominent business leaders and industry experts to share their insights and experiences with the IESE community through talks and workshops.
Diwali Lights Up IESE: Celebrates the Indian festival of Diwali through cultural activities, performances, and food, providing an opportunity for Indian students to share their culture with the wider IESE community.
Alumni Footprint Series: Showcases the achievements and career paths of IESE alumni through talks and events, offering inspiration and networking opportunities for current students.
Scholarships for IESE MBA
Women Leaders Scholarship: Supports female candidates with exceptional leadership potential and a commitment to promoting gender equality, which may be relevant for Indian women seeking to break into male-dominated industries.
Diversity Scholarship: Rewards candidates who have demonstrated a commitment to promoting diversity and inclusion, which may be relevant for Indian students who have worked to promote diversity and inclusivity in their communities.
Leaders in Emerging Markets Scholarship: Provides financial support to candidates from emerging market countries who have demonstrated strong leadership potential, which may be relevant for Indian students looking to drive change and innovation in India's rapidly growing economy.
Social Impact Scholarship: Rewards candidates with a strong commitment to making a positive impact on society through business, which may be relevant for Indian students interested in social entrepreneurship or using business to drive social change.
Technology & Innovation Scholarship: Supports candidates with a strong interest and background in technology and innovation, which may be relevant for Indian students interested in pursuing careers in the technology sector or leveraging technology to drive business innovation.
Eligibility and Requirements for Getting into IESE MBA
IESE Business School has a set of eligibility and requirements for its MBA program, and it's important to familiarize oneself with them to ensure that one's application is considered. Here, we will discuss the IESE MBA eligibility and requirements for the MBA program, including academic and work experience requirements, GMAT and GRE scores, and English proficiency requirements. We'll also discuss any additional requirements or considerations for international applicants.
Eligibility
An undergraduate degree
English proficiency test
TOEFL - 100, IELTS - 7.0
Your GMAT or GRE scores -
GMAT: 670, GRE: Verbal - 156, Quant - 161
Recommended 3-10 years professional experience (average is 5)
Application Fees
Fee for application at the IESE MBA program is $200.
Application Documents
Filled-out application form
Resume/CV
Official transcripts GMAT or GRE with English test
One recommendation letter
Compulsory essays (online form)
Civil or Military Service Requirement digital photo the size of a passport
GPA Needed for IESE MBA
Unlike some other MBA programs, IESE does not disclose a specific minimum GPA requirement for admission. However, the average GPA of admitted students is around 3.15. It's important to note that GPA is just one of many factors that the admissions committee considers when evaluating candidates.
GMAT Needed for IESE MBA
While there is no specific GMAT cutoff for IESE MBA, the average IESE MBA GMAT score of admitted students is 670, with a range of 580-750. The admissions committee uses these standardized test scores to evaluate candidates' academic potential, along with other factors such as work experience, leadership potential, and personal qualities.
GRE Needed for IESE MBA
In addition to the GMAT, IESE also accepts GRE scores as part of the admissions process. The average GRE verbal and quant scores of admitted students are 156 and 161, respectively. While there is no specific cutoff for GRE scores, the admissions committee evaluates candidates' scores in conjunction with other factors such as work experience, academic achievements, and leadership potential.
Average Work Experience Needed for IESE MBA
IESE MBA recommends 3-10 years of professional experience for its applicants, with an average of 5 years of work experience among admitted students. The admissions committee values candidates with diverse work experiences, and evaluates applicants based on their potential to contribute to class discussions and learn from their peers.
Is IELTS Needed for IESE MBA
IESE MBA accepts both TOEFL and IELTS scores as evidence of English proficiency. The minimum TOEFL score required for admission is 100, while the minimum IELTS score required is band 7.0. However, it is recommended that Indian students aim for a TOEFL score of 105 or higher or an IELTS score of band 7.5 to increase their chances of acceptance. Strong English proficiency is important to succeed in the program and to communicate effectively with classmates and professors from diverse backgrounds.
IESE MBA Deadlines
The IESE MBA program has a rigorous application process, which includes submitting all required documents before specific deadlines. As an aspiring applicant, it is important to stay informed about the application timeline and deadlines to ensure that your application is considered. We will be taking a look at the various IESE MBA deadlines associated with the program and provide valuable information that will help you plan and prepare for each stage of the application process. The admission process for IESE MBA is rigorous and multi step that evaluates candidates based on their academic records, work experience, essays, LORs and personal interviews. The process involves multiple stages including an assessment day and review by the Admissions Committee.
IESE MBA Admission Process
Apply Online: Complete and submit your application online, which includes your academic records, essays, and professional recommendations.
Admissions Pre-Comm.: Your application will be reviewed by the Admissions Pre-Committee to determine if you meet the basic requirements for the program.
Personal Interview: If you meet the initial requirements, you will be invited to a personal interview, which may be conducted in-person or online.
Assessment Day: Successful candidates from the personal interview stage will be invited to attend an Assessment Day, which includes group exercises, individual presentations, and case studies.
Admissions Committee: The Admissions Committee will evaluate your application, interview feedback, and Assessment Day performance to make the final admission decision.
Admission: If you are admitted, you will receive an offer letter and will need to confirm your enrollment by paying a non-refundable deposit.
When do the admissions start?
There are five application deadlines from which to choose. Sending your application before the IESE MBA deadlines is something we advise. By doing so, you can move the process along without having to rush. Therefore, the earlier you apply, the better. You'll have a better chance of receiving a scholarship if you apply early.
| | | | |
| --- | --- | --- | --- |
| Round | Application Deadline | Interview Decision by | Final Decision by |
| Early Decision Round | September 6, 2022 | September 20, 2022 | October 24, 2022 |
| Round 1 | October 11, 2022 | October 25, 2022 | December 12, 2022 |
| Round 2 | January 10, 2023 | January 24, 2023 | March 20, 2023 |
| Round 3 | March 14, 2023 | March 24, 2023 | May 15, 2023 |
| Round 4 | March 2, 2023 | May 12, 2023 | June 19, 2023 |
When will I hear from the university after I submit my application?
After submitting your application, you can expect to hear from the university within 8 to 10 weeks. The university will inform you of the decision on your application either through email or a phone call. The specific timeline for hearing back from the university may depend on the program and the volume of applications received for that particular cycle. It's important to note that the interview decision dates and final decision dates are typically given by the university and they should be adhered to in order to avoid any confusion or delays in the admissions process.
IESE MBA Employment / Placement
The ultimate goal of pursuing an MBA is to enhance one's career prospects, and finding a suitable job after graduation is a top priority for most MBA students. IESE Business School has a dedicated career services team that provides career guidance and resources to students throughout their MBA journey. We will explore the IESE MBA employment and placement statistics, providing insight into the industries, roles, and salaries that IESE MBA graduates typically secure after completing their MBA program.
IESE MBA Average Starting Salary
One of the most important factors for MBA graduates is the starting salary they can expect upon graduation. According to recent data, the average starting IESE MBA salary for graduates is €87,613. This salary is well above the average salary for MBA graduates worldwide, making IESE a top choice for those seeking a high return on their MBA investment.
IESE MBA Employment Statistics
IESE MBA graduates enjoy an impressive 94% placement rate within three months of graduation. This statistic highlights the success of IESE in preparing its graduates for the job market. In addition, IESE graduates are highly sought after by employers across various industries, making the MBA program a valuable investment for those looking to advance their careers.
IESE MBA Employment Report
The IESE MBA Employment Report provides a detailed analysis of the employment statistics for IESE MBA graduates. According to the report, consulting is the most popular sector of employment for IESE MBA graduates, with 34% of graduates entering the industry. The average salary for consulting roles is €93,981, making it one of the most lucrative industries for IESE MBA graduates. The finance industry is the second most popular sector of employment for IESE MBA graduates, with 25% of graduates entering the industry and an average salary of €83,998. Finally, the technology industry is the third most popular sector of employment for IESE MBA graduates, with 17% of graduates entering the industry and an average salary of €82,235. This report showcases the diverse range of industries and high earning potential available to IESE MBA graduates.
$87,613
AVERAGE STARTING SALARY
Top Sectors Hiring IESE MBA Graduates
The IESE MBA program provides its graduates with a diverse range of career opportunities across various sectors. As the program is highly regarded by employers worldwide, IESE MBA graduates are highly sought after by top firms. In this section, we will focus on the top sectors hiring IESE MBA graduates and some of the companies within those sectors.
Companies Recruiting from IESE MBA
Consulting is the most popular sector for IESE MBA graduates, with 34% of graduates entering the industry while the finance and technology sectors reported 25% and 17% graduates respectively.
Consulting
A.T. Kearney: A global management consulting firm that helps leading corporations and governments achieve their strategic objectives.
Bain & Company: One of the world's leading management consulting firms that advises companies on strategy, operations, and technology across all industries and geographies.
The Boston Consulting Group: A global management consulting firm and a leading advisor on business strategy.
Finance
Bank of America Merrill Lynch: A leading financial institution providing banking, investment, and wealth management services to clients around the world.
CitiGroup: A global financial services company that provides a range of financial products and services to consumers, corporations, governments, and institutions.
Mastercard Advisors: A global consulting practice that helps businesses improve performance and grow through data-driven solutions.
Technology
Amazon: A multinational technology company that focuses on e-commerce, cloud computing, digital streaming, and artificial intelligence.

Infosys Technologies: An Indian multinational information technology company that provides business consulting, information technology, and outsourcing services.

Samsung Global Strategy Group: The corporate strategy and business development team of Samsung, responsible for driving the company's long-term growth and innovation.
IESE MBA Alumni Info
More than 54,000 IESE MBA alumni from all around the world gathered in Sao Paulo and at other campuses to share fresh routes toward the evolving future of international business.
Some Famous Alumni
Juan Antonio Pérez López- Spanish business theorist.
Mariló" Montero Abárzuza- Spanish journalist and television presenter.
Avi Meir- CEO and Co-founder of Barcelona-based TravelPerk.
Philip Moscoso - Associate Dean for Executive Education at IESE Business School.
Salvador Illa Roca - Spanish politician (Minister of Health of Spain from 2020 to 2021)
Application Essay for IESE MBA
The IESE MBA application demands three essays, with one serving as an optional lifeline. The first essay required probes into the applicant's past, asking them to recount a time when they created an impact on an individual, company, or community, and how they derived a lesson from that experience. The second essay attempts to decode the future aspirations of applicants by inquiring about their short-term and mid-term post-MBA goals, and how the IESE MBA essay can help bring them to life.
Essay 1
Tell us about a time that you created impact on an individual, company, or community? What did you learn from it? (word limit 300 max)
Essay 2
What are your short-term and mid-term post-MBA goals? How will the IESE MBA program help you achieve them? (word limit 300 max)
Optional Essay
What would you like to highlight about yourself or your journey which may have not been captured in your application? (word limit 300 max)
Tips for IESE MBA Essays
Crafting a winning application to IESE MBA requires not only impressive academic credentials but also exceptional essays that showcase your unique skills, achievements, and goals. With a word limit of 300 words for each essay, it's essential to make every word count. To help you stand out from the competition, here are specific tips for acing each of the IESE MBA essays in the application:
Focus on a specific example: Choose a specific situation where you had a significant impact on an individual, company, or community and elaborate on the details.
Align with IESE's values: Highlight how your impact aligns with IESE's values, such as ethics and responsibility, respect for others, and a global perspective.
Choose a unique angle: Use the optional essay to highlight a unique aspect of yourself or your background that hasn't been covered elsewhere in your application.
Use concrete examples: When describing your impact in the first essay, or how IESE will help you achieve your goals in the second essay, use concrete examples from your past experiences or from your research on the program.
Show your personality: IESE values candidates who are not just accomplished professionals, but also interesting and diverse individuals. Use the optional essay to showcase your personality, hobbies, or unique background that could add value to the IESE community.
Letter of Recommendation for IESE MBA
Yes, you need one letter of recommendation for your IESE MBA application. The letter should come from your current job, which says IESE MBA. This letter should show what you can do in the workplace. Recommendations from past employers or clients, as well as extracurricular activities like volunteering, can also be taken into account.
Please use the online application system to send in your letter of recommendation. Recommendation letters can be sent to the site's official email address IESE MBA in either English or Spanish.
Interview Questions for IESE MBA
SET 1
Q: Can you tell us more about your professional experience and how it has prepared you for an MBA?
Q: What are your short-term and long-term career goals?
Q: Why have you chosen IESE for your MBA studies?
Q: Can you describe your leadership style and give an example of how you have demonstrated it in the past?
Q: What are your strengths and weaknesses, and how have you worked to improve upon them?
Q: What do you hope to gain from the IESE MBA program?
Q: How do you plan to contribute to the IESE community?
Q: Can you discuss a time when you had to make a difficult decision and how you approached it?
Q: Can you describe a time when you had to work in a team and how you contributed to the team's success?
Q: How do you handle stressful situations and maintain composure?

SET 2
Q: Tell us about a time when you faced a challenge and how you overcame it.
Q: Can you discuss a time when you had to deal with a difficult colleague or team member and how you managed the situation?
Q: Can you describe a time when you had to make a decision without all the necessary information?
Q: Can you give an example of how you have effectively managed your time and priorities?
Q: Tell us about a time when you had to persuade someone to see your point of view.
Q: Can you discuss a time when you had to adapt to a new environment or culture?
Q: Tell us about a time when you had to take initiative and lead a project or team.
Q: Can you describe a time when you had to manage a conflict between two parties?
Q: Tell us about a time when you had to take a calculated risk.
Q: Can you discuss a time when you received feedback and how you incorporated it into your work or behavior?

Tips for IESE MBA interview questions
Preparing for an interview can be nerve wracking especially when it's for a prestigious program like the IESE MBA. To help ease your stress and ensure you make a great impression, here are five tips to keep in mind when preparing for IESE MBA interview questions. These tips are specifically tailored to the IESE MBA program's values and will help you showcase your fit with the program and stand out as a top candidate:
Demonstrate a global mindset: IESE MBA values students who have a global perspective, so be sure to emphasize your international experiences and highlight your ability to work effectively in diverse teams.
Show self-reflection: IESE MBA values students who are self-aware and reflective, so be prepared to talk about how you've grown as a person and a professional.
Highlight critical and creative thinking skills: IESE MBA values students who can think deeply and come up with innovative solutions, so be prepared to share examples of times when you've demonstrated these skills.
Emphasize integrity and maturity: IESE MBA values students who are honest and have strong ethical values, so be sure to showcase your integrity and emphasize your ability to handle difficult situations with maturity.
Demonstrate analytical aptitude: IESE MBA values students who can analyze data and make informed decisions, so be prepared to discuss your quantitative skills and highlight your ability to use data to solve problems.
What Makes IESE MBA Unique?
The IESE Business School is highly regarded as one of the best MBA colleges in Spain for its academic rigor, its emphasis on personal and professional development and its commitment to creating responsible and ethical leaders. Here are a few factors that make the IESE MBA program unique:
Global focus: IESE MBA is a truly international program that attracts a diverse student body from around the world. The program is designed to help students develop a global perspective and understand the complexities of doing business across cultures and borders.
Values-based approach: IESE MBA is committed to fostering responsible and ethical leadership. The program places a strong emphasis on values such as integrity, respect and humility and seeks to develop leaders who are not only successful but also ethical and socially responsible.
Action-oriented learning: IESE MBA places a strong emphasis on experiential learning and action oriented projects. Students have numerous opportunities to work on real world projects and engage with companies and organizations to gain practical experience.
Personal development: IESE MBA is not just about developing business skills but also about personal growth and development. The program offers numerous opportunities for students to reflect on their values, goals and leadership style and develop the self awareness and emotional intelligence needed to become effective leaders.
Supportive community: IESE MBA is known for its tight-knit and supportive community. The program places a strong emphasis on teamwork, collaboration and peer learning and students are encouraged to support and learn from each other both inside and outside the classroom.
Conclusion
So, is IESE MBA worth it or not? IESE is an international business school that is located in Barcelona, with a campus in New York, Madrid, Munich, and Sao Paulo. It offers an internationally recognized academic program that is recognized by The Financial Times as among the top MBA programs globally. The MBA class of 2022 enrolled in the school before the global Covid-19 pandemic broke out, and they graduated into a world and employment environment that were considerably different from what they were used to. The IESE Career Development Center helps students throughout the MBA program and beyond with their career endeavors.
Can outsiders go to IESE's Campus?
Our campuses in Barcelona and Madrid are open and running classes, but we are taking extra steps to make sure our staff and students are safe.

At the moment, the only thing that visitors can do is go on campus tours, which happen on Tuesdays and Fridays from 10 am to 1 pm. Staff from IESE have to go with every guest. Please fill out their form to request a visit and let us know at least two weeks before you plan to come. If you don't, they might not be able to guarantee that staff will be available for your visit. The latest safety rules for IESE can be found on their website.
How does COVID change the GMAT, GRE, and English language tests?
The IESE Admissions Committee knows that you might not be able to take the GMAT, GRE, or English language tests in person because of where you live. However, we do accept the online versions of these tests.
We accept the GMATTM Online exam, which was made by GMAC, the company that makes the GMATTM exam, as an online and remote proctored test. They also take the GRE and TOEFL exams that you take online. One can find out more about GRE and TOEFL options.
What makes the MBA from IESE different from other MBAs?
The programme stands out because it is very international. Its students come from more than 60 different countries, and its teachers come from 27 different countries. It also has a unique English/Spanish dual language aspect. Most IESE students who get into the programme have worked for 5 years, speak more than one language, and want to work in international business or start their own businesses.
How much Spanish will I learn if I don't already speak it?
Since everyone speaks English, we tell students that they will get out of the programme what they put into it. In other words, they can get a good foundation and tools to help them improve their language skills. But we try to get students to take Spanish classes outside of what is required so they can learn and practise the language. By the end of their second year, most students should be able to use both languages well and be ready to take MBA classes in Spanish.
How do students get graded in the MBA program?
In each class, students are graded on how much they pay attention in class, how well they work in groups, how well they do on projects, and how well they do on tests. Even though the importance of each area varies from professor to professor and subject to subject, it is safe to say that in most classes, a large part of the final grade will be based on how much you participate in class. The scale for giving grades is based on a curve like this: (maybe a little different depending on the class)
Top 15% = A
Middle 75% = B+ to B-
Bottom 10% = C
I liked that the assigned representative is willing to make the extra mile for your essay. I liked that it wasn't a standardized product that just formulates your experiences but a continuous experience which really helps you reveal your true self in your essay. Without them i wouldn't have been able to get accepted into my first choice.
Admits from both HEC & ESCP :D…. to those contemplating whether to try their services or not….don't think.. Just take them … I couldn't think of any other service better than theirs'… Be is essay .. LOR .. Or interview .. They are the best in all… Not just for MIM essay they are commendable with MBA essay as well.
The MiM-Essay team can significantly improve your essays and increase your chances of getting into your target programs. For people with a non-business background, the MiM-Essay team is good at highlighting the relevant information within your experiences, and making the stories resonate with audiences. An admit from HEC just proves the worth of their services 🙂
Taking the essay and interview pack was one of the best decisions I made during the journey, not only is their profound knowledge about business schools very helpful but also their constant support will keep you motivated. I am very happy with the service they propose. I truly believe it gave me a strong competitive advantage and helped me present a polished image of myself in front of the LBS panel, ultimately getting me an admit.
I would say, do not think twice about it and GO for it. It is a worthwhile investment and will go a long way in helping you secure a place at your dream college. I not only got into my target colleges- HEC & ESSEC but even won a 20,000 euro scholarship!
They know what they do and they are 100% effective. I wanted to get into LSE and Duke, & with their assistance in all the phase of the admission process, we succeeded! To everyone who is wondering if these services are useful, I can firmly say that I probably couldn't have succeeded without them.

It was a great experience working with MiM-Essay team, they helped me crack into LBS my first priority, I did not even need to think of my second-priority or whatsoever. If MiM-Essay team diagnosed you, and then, ensured that you have a high level of possibility of achieving your aims, they definitely can help you prepare for the applications perfectly.
Mim-Essay helped me write my story in a way that was compelling and distinct. Through brainstorming, attentive listening, patience and hard work, the Mim-essay staff helped me find what made me unique and competitive in a large pool of applicants. In addition, the limitless edits made the essays and the resume engaging and appealing enough to stand out during the application.
Right from the very beginning, I received a lot of quality attention, which not only enabled me to optimally prepare my application package, but also to remain confident throughout this sometimes-turbulent process. MiM team helped me with not only application documents, but also choosing the best programs given my goals and I found its advise to be invaluable. MiM team did not provide cookie cutter advice that would be applicable to all candidates.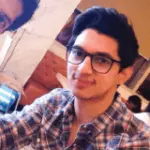 Right from my first conversation, I knew MIM-Essay is going to the apt mentor which would help me get into one of my target schools. In short, I'll be studying at one of the best B-schools and MIM-Essay has a lot to do with it. They paid attention to the minutest of the details and made sure that every element of the application is a 10/10.
Professional, personalized, understanding are some of the immediately visible traits that you notice about their service. They know we are worried. They know we want to do our best. So, they do everything possible to make the best happen without us getting too worried. The most value that MiM-essay adds is that they believe in experience-based answers and moreover highlight the learning in each experience. I think their ability to modify every essay as per your personality, your thoughts and your inclinations makes them extremely good at what they do.
I approached MiM essays after I got 3 rejects. I was really depressed about admissions and wanted a way to get an admit to at least one of the best schools. The approach used to help me was brilliant right from the start. The question guide I had gotten for LBS interview included almost all the questions I was asked in the actual interview. I've realised that such fine tuning of application is the magic to success. I got admits to both the colleges (LBS and LSE). I have already recommended MiM essays to at least 10 people. MiM Essays is THE RIGHT place for any MiM aspirant to be in.
MiM-Essay puts in its best efforts to understand the profile of the candidate in-depth. Another amazing service that is offered by the team is multiple edits till you get the best. NO LIMIT ON EDITS. THEY MAKE SURE TO CREATE BEST PROFILE!! Edits are done to back up the points with convincing background stories. They focus on this aspect the most to chalk out the best draft.
The most appealing aspect of MiM-Essay is the incredibly user-friendly and systematic strategy they've developed for dealing with the entire application process. It was like going through a course/training on how to deal with this journey by going through the numerous videos, samples, and interview prep that Abhyank had put up. I find it fascinating that, while the entire staff is there to support you, they do not spoon-feed you essays and instead challenge you to give it your all. From the beginning of this trip until the very end, when I received my admittance, I've noticed a significant change in myself, and MiM Essay's coaching has helped me acquire tremendous clarity.
MiM-Essay is worth every penny. My consultant was a true partner and was available whenever necessary; it was a seamless process despite our 6 hour time difference. I would not hesitate to give my full recommendation to anyone applying to a masters degree in business; I question whether I would have been accepted to so many world-renowned programs had it not been for my consultant and the MiM-Essay team.
Even though I decided to apply in the last days of submission, my consultant was available for my questions all the time and the answers were always helpful. He knows really well which parts you should highlight and which ones to get rid of. I believe I wouldn't get accepted without MiM-essay help. Even if you think you wrote your application really well. I am sure there is always something to improve that MiM-essay will notice.
With a score of just 640 in GMAT and still getting into these prestigious colleges explains how much value MIM Essay added to my application. With MiM-Essay, admissions to one of your dream colleges is guaranteed. It is the right place to approach since all the counselors have gone through the application process and have knowledge about the process to give inputs.
Sometimes you can get caught up in fantasy and other consultants may even promise something they can't deliver but MiM Essay team helped me align the right school with my goals. They took the time out to understand my motivations and experiences and helped me build a profile that was true to myself. It is easy in some ways to just memorize interview answers but in a stressful situation that's a risk which is why I really appreciated all the notes and mock interview sessions MiM-Essay gave me. With lakhs of students applying to the best programs, you must find a way to set yourself apart and MiM-Essay can help you find that