LSE MIM Review
LSE MIM Introduction
Course Duration

12 Months

Course Fee

£35,480

Salary

£38,100

Intake

2
Ever dreamed of leading the way in today's rapidly changing business landscape? The Master of Management program at the London School of Economics (LSE) might be your key to unlocking that ambition. Not just an alternative, but a cutting-edge replacement to the traditional MBA, this program weaves sophisticated critical thinking with invaluable real-world experiences.
Picture yourself at the heart of the most up-to-date business strategies and theories, staying ahead of the curve in an increasingly fast-paced environment. This could be your future with the LSE Master's in Management (MiM).
It's not just a cursory overview, but a comprehensive resource for understanding what this Master's in Management program offers. From insights into the application process and essay requirements to class profiles and placement statistics post-graduation, this review provides all the key data to help make an informed decision.
Take the next step and delve into the details of the LSE MiM program. The exciting journey towards a challenging and rewarding career in management could be just a decision away.
LSE MIM Class Profile
The Master in Management programme brings together a group of students with a wide range of academic backgrounds and viewpoints at LSE MIM class profile. This diversity among your classmates is intended to enrich your learning experience on the programme by introducing new perspectives to business issues and enhancing your cross-cultural management skills by working on assignments and projects with various multinational teams.
Average Age

28

Average GPA

3.3

GMAT

680

Average Work Ex

3 months+

Class Size

90
LSE MIM Acceptance Rate
With an acceptance rate of just under 5%, the LSE MiM program is one of the most competitive degrees in the world. LSE is an extremely selective university. The standard offer grades for LSE do not guarantee an admission offer because of the high level of competition. The school received over 26,000 applications for approximately 1,700 positions in 2021.
Program and Curriculum LSE MIM
The LSE MIM course duration is structured around core courses in areas such as marketing, accounting, organizational behavior and strategy as well as elective courses that allow students to tailor their education to their specific interests and career goals. The LSE MIM curriculum emphasizes critical thinking, problem-solving and analytical skills, and the program encourages students to engage with the latest research and industry trends.
Core Courses at LSE MIM
Strategy and Innovation in a Global Context: Develop strategies that foster innovation, growth, and profitability in a global context.
Business Analysis: Analyze business problems and recommend solutions using data-driven and evidence-based approaches.
Managerial Finance: Understand the financial implications of business decisions and how to manage financial resources effectively.
Marketing Management: Learn how to develop and execute effective marketing strategies to meet customer needs and achieve business objectives.
Organizational Behaviour for Master's in Management: Understand how organizational structures, cultures, and processes impact individual and group behavior in the workplace.
Electives at LSE MIM
International Finance - covers topics related to international financial markets, exchange rates, and risk management, which are important in today's globalized business world.
Operations Management for Management Consultancy - focuses on the application of operations management principles in a consulting context, providing valuable skills for those interested in management consulting.
Negotiation Analysis - teaches students how to analyze and negotiate deals and contracts, a crucial skill in many areas of business.
Design and Management of Organizations - explores organizational design and management principles, including team dynamics and organizational culture, which are essential for effective leadership.
Digital Marketing - covers various aspects of digital marketing such as social media, search engine optimization, and mobile marketing, which are increasingly important in today's technology-driven business landscape.
Clubs and Associations at LSE MIM
ASIA CAREERS - A club that aims to provide resources and connections for students interested in pursuing careers in Asia.
INDIA - A club that focuses on promoting Indian culture, traditions and values at LSE and providing a platform for students to connect with the Indian community.
WOMEN IN BUSINESS - A club that seeks to promote gender diversity and empower women in the business world through events, workshops and networking opportunities.
ENTREPRENEURS - A club that provides resources and support for students interested in entrepreneurship, including access to mentors and networking events.
ALLIED FOR ESSENTIAL MEDICINE - A club that works to increase access to essential medicines in developing countries through advocacy and fundraising.
Extra Activities at LSE MIM
Volunteering and charity: Engage in community service and support social causes through various volunteer opportunities.
Public lectures: Attend talks and lectures by renowned academics, business leaders, and policymakers on a wide range of topics.
Arts and music: Participate in creative pursuits, including music, theatre, and visual arts, and showcase your talent through various events.
Faith and reflection: Explore your spirituality, participate in interfaith dialogue, and reflect on your personal beliefs through various faith-based initiatives.
Scholarships for LSE MIM
Inlaks Foundation: Offers full scholarships to Indian citizens for higher studies at top universities in the world.
JN Tata Endowment Scholarships: Encourages young Indians to pursue higher studies at the best universities in the world.
Joint Japan/World Bank Graduate Scholarship Program (JJ/WBGSP): Provides scholarships to Indian students to pursue graduate studies in development-related fields.
Lady Meherbai Tata Education Trust: Grants scholarships to young Indian women graduates for higher studies abroad in social work and public health.
Margaret Basu Scholarship: Provides financial assistance to female Indian students pursuing a master's degree at LSE in any subject area.
Eligibility and Requirements for Getting into LSE MIM
The LSE MIM eligibility and requirements for getting into LSE MIM are strict, as the school seeks to attract the best and brightest students from around the world. Candidates must have a prior degree (undergraduate or postgraduate) in any discipline with a 2:1 UK result, USA 3.5 GPA or equivalent.
Eligibility
Prior degree (undergraduate or postgraduate) in any discipline with a 2:1 UK result, USA 3.5 GPA or equivalent
Work experience (anything from three months to more than five years) is an advantage and should be explained in your personal statement and resume
The GMAT (Graduate Management Admission Test) or GRE (Graduate Record Exam) is required if you do not have a prior UK 2:1 degree result
The IELTS or TOEFL is required for non-native English speakers who do not have proof of a prior degree taken in English
IELTS: Overall 7, TOEFL: Overall 100.
Application Fees
The LSE MIM fees does not include the application fee. The application assessment fee is £80 for the LSE MIM application.
Application Documents
Academic achievement (including predicted and achieved grades)
Statement of academic purpose
Two references
GMAT/GRE
CV
GPA needed for LSE MIM
To be eligible for the LSE MIM program, candidates should have a prior degree (undergraduate or postgraduate) in any discipline with a 2:1 UK result, USA 3.5 GPA or equivalent. This means that candidates must have achieved a minimum grade point average (GPA) of 3.5 on a 4.0 scale in the US or an equivalent score in other countries.
It is important to note that meeting the minimum GPA requirement does not guarantee admission to the program, as other factors such as work experience and test scores will also be considered.
GMAT needed for LSE MIM
While a prior UK 2:1 degree result is sufficient for admission to the LSE MIM program, applicants who do not have this qualification must take the LSE MIM GMAT (Graduate Management Admission Test) or GRE (Graduate Record Exam).
The GMAT is a standardized test that assesses analytical, writing, quantitative, verbal, and reading skills in written English for use in admission to graduate management programs, such as the LSE MIM program. The average GMAT score for admitted LSE MIM students is 680, which means that applicants should aim to achieve a score that is at least in this range to be competitive.
GRE needed for LSE MIM
As an alternative to the GMAT, candidates may also take the GRE (Graduate Record Exam) to demonstrate their academic abilities and readiness for graduate study. The GRE assesses verbal reasoning, quantitative reasoning, and analytical writing skills, and is accepted by a wide range of graduate programs, including the LSE MIM program. Candidates should aim to achieve a score that is competitive with the average GMAT score of 680 for admitted LSE MIM students.
Average Work Experience needed for LSE MIM
While work experience is not a strict requirement for admission to the LSE MIM program, having some professional experience can be an advantage and should be explained in the personal statement and resume.
The program welcomes applicants with work experience ranging from three months to more than five years, and the admissions committee considers the quality and relevance of work experience in addition to other factors such as academic qualifications and test scores. Therefore, it is recommended that applicants highlight any relevant work experience in their application materials to strengthen their candidacy.
Is IELTS needed for LSE MIM
Non-native English speakers who do not have proof of a prior degree taken in English must demonstrate their proficiency in the English language by taking either the IELTS (International English Language Testing System) or TOEFL (Test of English as a Foreign Language) exam. The IELTS is a widely recognized English language test that assesses listening, reading, writing, and speaking skills, and applicants should aim to achieve an overall score of at least 7 to be competitive. Alternatively, the TOEFL is also accepted by the LSE MIM program, and applicants should aim to achieve an overall score of at least 100.
LSE MIM Deadlines
The LSE MIM deadlines has several application rounds with deadlines spread out over several months to give applicants ample time to submit their materials. It's recommended that applicants submit their materials as early as possible to maximize their chances of acceptance. The earlier rounds tend to have higher acceptance rates and some scholarships have specific deadlines as well. It's important to check the LSE website for specific deadlines for the current application cycle, although the admission is a rolling process.
LSE MIM Admission Process
Online Application: The first step in the admission process is to complete an online application form on the LSE website. The application form will require you to provide your personal information, academic history, and work experience.
Additional Programme Choices: When completing your initial online application, you may choose up to two programmes in order of preference. If you are applying for two programmes, please submit a separate statement of academic purpose for each programme.
Supporting Documents: After submitting your online application, you'll need to upload your supporting documents. These documents typically include your academic transcripts, personal statement, and resume/CV. You may also need to provide proof of English proficiency (e.g., IELTS or TOEFL scores) if English is not your first language.
Double Degree Programmes: If you're interested in pursuing a double degree, you'll need to indicate this on your application form and provide additional information about the program(s) you're interested in.
Fraud Prevention: As part of LSE's fraud prevention measures, you may be asked to provide additional documentation or attend an interview to verify your identity and academic credentials.
When do the admission start?
This LSE MIM program accepts applications on a rolling basis, which means it will close whenever it reaches capacity. Although there is no set deadline for applying, the school recommends that you apply as soon as possible to avoid disappointment. Introductory class start month is September.
LSE MIM Employment / Placement
LSE is ranked #5 for its reputation with employers across the globe. This would enable you to graduate with a Master's in Management with a well-rounded managerial and leadership skills portfolio. You will also gain unique perspectives on real-world business challenges, which is not a feature in the curriculum of many traditional graduate business degrees. LSE employment and placement maintains this unique approach to the discipline of Management, grounded in a real-world business context, to set you apart in the global job market upon graduation as a strategic, innovative, and versatile professional.
LSE MIM Average Starting Salary
The average LSE MIM salary for LSE MIM graduates is £38,100. This reflects the program's focus on preparing students for careers in high-demand industries such as consulting, finance, and technology. With a diverse range of skills and knowledge gained through the program, LSE MIM graduates are highly sought after by top employers.
LSE MIM Placement Statistics
LSE MIM boasts an impressive 91% placement rate for its graduates. This demonstrates the program's commitment to providing students with the skills and resources needed to succeed in the job market. Graduates have gone on to secure positions at top companies in various industries, including consulting, finance, and technology.
LSE MIM Employment Report
The LSE MIM Employment Report provides a comprehensive overview of the program's success in preparing students for the job market. According to the report, 91% of graduates secured employment within six months of graduation, with an average starting salary of £38,100. Graduates found positions in a range of industries, with the top sectors being consulting, finance, and technology. The report also highlights the program's focus on developing students' leadership and teamwork skills, which are highly valued by employers.
$48,040
AVERAGE STARTING SALARY
Top Sectors Hiring LSE MIM Graduates
LSE MIM graduates are highly sought after by employers across a variety of sectors, but there are a few industries that stand out as particularly popular among recent graduates. Consulting, finance, and technology are among the top sectors hiring LSE MIM graduates.
Companies Recruiting from LSE MIM
Here are the top sectors and a few firms from each of them recruiting LSE MIM graduates:
Consulting
McKinsey & Company - a global management consulting firm that advises on strategic management to corporations, governments, and other organizations.
Bain & Company - a global management consulting firm that advises on issues such as strategy, marketing, organization, operations, technology, and mergers and acquisitions.
Boston Consulting Group (BCG) - a management consulting firm that focuses on corporate strategy, marketing and sales, operations, and transformation.
Finance
Goldman Sachs - a global investment banking, securities, and investment management firm that provides a wide range of financial services to corporations, governments, and individuals.
J.P. Morgan - a global financial services firm that offers investment banking, asset management, treasury services, and other services to corporations, governments, and individuals.
BlackRock - a global investment management corporation that provides asset management, risk management, and advisory services to institutional and retail clients.
Technology
Amazon - a multinational technology company that specializes in e-commerce, cloud computing, digital streaming, and artificial intelligence.
Google - a multinational technology company that provides search engine, online advertising technologies, cloud computing, software, and hardware services.
Microsoft - a multinational technology company that develops, licenses, and sells computer software, consumer electronics, and personal computers.
LSE MIM Alumni Info
With an LSE MIM alumni network of over 10,000, our graduates are making a difference worldwide in a diverse set of organizations that range from global corporations to start-ups. Year after year, students connect with sought-after companies looking for professionals who have the ambition to make a difference.
Some Famous Alumni from LSE MIM
Ruth Porat - Chief Financial Officer of Alphabet Inc
Kristalina Georgieva - Managing Director of the International Monetary Fund
Helen Mayelle - International UN volunteer
Application Essay for LSE MIM
For a Master's in Management at LSE, you must upload LSE MIM essays that describes your academic interest in, understanding of, and suitability for that programme, as well as your purpose and objectives in undertaking this graduate study. The statement of academic purpose is an essential part of your application, and the adcom is looking for evidence of your academic motivation and suitability and of what you can contribute to the programme. There is no word limit, but the school expects statement(s) to be no longer than 1,000 – 1,500 words.
In your statement(s), you may wish to discuss the following:
Motivation for undertaking the programme(s)
Academic interests, strengths, and background relevant to the programme(s)
Areas of specific interest within the programme(s)
Academic ambitions and/or research interests related to the programme(s)
Any professional aspirations, and how academic work within the programme(s) might help you realise such aspirations
Other relevant information, such as additional reading or research, work or other relevant experience that has informed your decision to apply for the particular programme(s)
Letter of Recommendation for LSE MIM
The LSE MIM application must recommend two suitable academic referees by providing their contact information in your online application and ensure that each of your recommended referees gives a reference in support of your application.
The references section of your application is crucial. Referees' assessments of your academic competence and potential, talents and characteristics, and motivation and suitability, all of which are relevant to the program(s) you are applying for, are of particular interest to selectors. As a result, you should name two suitable referees who can speak on these topics in order to support your candidacy.
Interview Questions for LSE MIM
SET 1
Q: Why MIM & Why LSE?
Q: What if you don't get through LSE this year and LSE asks you to apply again next year?
Q: What is your leadership definition? Are you a leader?
Q: How will you contribute to peer learning at LSE?
Q: Talk about your strengths & weaknesses.
Q: Tell me about your educational background and job.
Q: Do you think LSW will help you in achieving your post-MIM goals?
Q: Are you a team player? Give examples of situations where you have worked closely in teams.
Q: Why should we take you?
Q: One reason that we should not select you?
SET 2
Q: What are your long-term career goals and how do you see the LSE MIM program helping you achieve them?
Q: Can you describe a time when you demonstrated leadership skills?
Q: How do you handle and learn from failure?
Q: How do you balance competing priorities and manage your time effectively?
Q: Can you tell us about a project you led or contributed to that you are particularly proud of?
Q: How do you stay motivated and handle stress?
Q: How do you approach problem-solving and decision-making?
Q: Can you tell us about a time when you had to work with someone who had a different perspective or communication style than your own?
Q: How do you think the LSE MIM program aligns with your personal and professional values?
Q: What impact do you hope to make in your future career?
Tips for LSE MIM interview questions
Preparing for an interview can be a daunting task, especially if it's for a prestigious program like LSE MIM. It's crucial to keep in mind the program's values and expectations while answering the questions posed by the admissions committee. Applicants should be well versed in their personal statement, work experience and academic background. Additionally - they should be able to articulate why they're passionate about the program and how it fits into their career goals.
Demonstrate your passion for business and social impact by highlighting your experiences and achievements that align with LSE MIM's values.
Show your ability to think critically and creatively by providing insightful answers and real world examples.
Communicate effectively by being clear, concise and confident in your responses.
Demonstrate your leadership potential by highlighting your ability to work effectively in a team and lead initiatives that drive positive change.
Show your commitment to lifelong learning and personal development by discussing your goals and aspirations for your career and how the LSE MIM program will help you achieve them.
What Makes LSE MIM Unique?
LSE MIM is widely regarded as one of the top MiM colleges in UK. The programme stands out from others due to its unique features and commitment to academic excellence. With a highly competitive admission rate and small cohort sizes, LSE MIM offers students a close-knit community of outstanding peers.
Highly Competitive: LSE MIM is one of the most competitive degrees in the world with a very low admission rate.
Small Cohort Size: LSE MIM maintains a small cohort size which assures that students are familiar with and interact with nearly all of their colleagues, fostering a strong sense of community.
Intellectual Rigour: LSE MIM emphasizes intellectual rigour above everything else, with professors eager to use sound theoretical frameworks to support practical instruction.
Global Perspective: LSE MIM provides a global perspective to its students through its diverse student body and faculty, along with a variety of international opportunities.
Career Opportunities: LSE MIM provides excellent career opportunities with a high placement rate, top firms recruiting on campus, and an average starting salary of £38,100.
Conclusion
Is LSE MIM worth it? MIM course will provide a foundation in the fundamentals of managing people and organisations within the contemporary corporate environment for students looking to start their careers in management. Your abilities in business analysis, marketing, financial management, people management, leadership, and strategy will be developed through core courses.
The London School of Economics and Political Science (LSE) aims to promote the development of future world leaders by offering students a top-notch education that combines world-class research opportunities and instruction from internationally recognised scholars.
What is the application deadline for LSE MIM?
The application deadline for LSE MIM is typically in April, but it is best to check the website for the most up-to-date information.
Is work experience required for LSE MIM?
Work experience is not a requirement for LSE MIM, but it is considered an asset and can strengthen your application.
What is the minimum GPA required for LSE MIM?
LSE does not have a minimum GPA requirement mentioned, but a strong academic record is considered during the application process.
Is the GRE/GMAT required for LSE MIM?
No, the GRE/GMAT is not required for LSE MIM, but applicants may choose to submit their scores to strengthen their application.
How long does it take to complete the LSE MIM program?
The LSE MIM program is typically completed in 12 months.
I liked that the assigned representative is willing to make the extra mile for your essay. I liked that it wasn't a standardized product that just formulates your experiences but a continuous experience which really helps you reveal your true self in your essay. Without them i wouldn't have been able to get accepted into my first choice.
Admits from both HEC & ESCP :D…. to those contemplating whether to try their services or not….don't think.. Just take them … I couldn't think of any other service better than theirs'… Be is essay .. LOR .. Or interview .. They are the best in all… Not just for MIM essay they are commendable with MBA essay as well.
The MiM-Essay team can significantly improve your essays and increase your chances of getting into your target programs. For people with a non-business background, the MiM-Essay team is good at highlighting the relevant information within your experiences, and making the stories resonate with audiences. An admit from HEC just proves the worth of their services 🙂
Taking the essay and interview pack was one of the best decisions I made during the journey, not only is their profound knowledge about business schools very helpful but also their constant support will keep you motivated. I am very happy with the service they propose. I truly believe it gave me a strong competitive advantage and helped me present a polished image of myself in front of the LBS panel, ultimately getting me an admit.
I would say, do not think twice about it and GO for it. It is a worthwhile investment and will go a long way in helping you secure a place at your dream college. I not only got into my target colleges- HEC & ESSEC but even won a 20,000 euro scholarship!
They know what they do and they are 100% effective. I wanted to get into LSE and Duke, & with their assistance in all the phase of the admission process, we succeeded! To everyone who is wondering if these services are useful, I can firmly say that I probably couldn't have succeeded without them.

It was a great experience working with MiM-Essay team, they helped me crack into LBS my first priority, I did not even need to think of my second-priority or whatsoever. If MiM-Essay team diagnosed you, and then, ensured that you have a high level of possibility of achieving your aims, they definitely can help you prepare for the applications perfectly.
Mim-Essay helped me write my story in a way that was compelling and distinct. Through brainstorming, attentive listening, patience and hard work, the Mim-essay staff helped me find what made me unique and competitive in a large pool of applicants. In addition, the limitless edits made the essays and the resume engaging and appealing enough to stand out during the application.
Right from the very beginning, I received a lot of quality attention, which not only enabled me to optimally prepare my application package, but also to remain confident throughout this sometimes-turbulent process. MiM team helped me with not only application documents, but also choosing the best programs given my goals and I found its advise to be invaluable. MiM team did not provide cookie cutter advice that would be applicable to all candidates.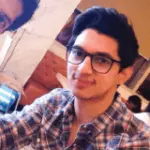 Right from my first conversation, I knew MIM-Essay is going to the apt mentor which would help me get into one of my target schools. In short, I'll be studying at one of the best B-schools and MIM-Essay has a lot to do with it. They paid attention to the minutest of the details and made sure that every element of the application is a 10/10.
Professional, personalized, understanding are some of the immediately visible traits that you notice about their service. They know we are worried. They know we want to do our best. So, they do everything possible to make the best happen without us getting too worried. The most value that MiM-essay adds is that they believe in experience-based answers and moreover highlight the learning in each experience. I think their ability to modify every essay as per your personality, your thoughts and your inclinations makes them extremely good at what they do.
I approached MiM essays after I got 3 rejects. I was really depressed about admissions and wanted a way to get an admit to at least one of the best schools. The approach used to help me was brilliant right from the start. The question guide I had gotten for LBS interview included almost all the questions I was asked in the actual interview. I've realised that such fine tuning of application is the magic to success. I got admits to both the colleges (LBS and LSE). I have already recommended MiM essays to at least 10 people. MiM Essays is THE RIGHT place for any MiM aspirant to be in.
MiM-Essay puts in its best efforts to understand the profile of the candidate in-depth. Another amazing service that is offered by the team is multiple edits till you get the best. NO LIMIT ON EDITS. THEY MAKE SURE TO CREATE BEST PROFILE!! Edits are done to back up the points with convincing background stories. They focus on this aspect the most to chalk out the best draft.
The most appealing aspect of MiM-Essay is the incredibly user-friendly and systematic strategy they've developed for dealing with the entire application process. It was like going through a course/training on how to deal with this journey by going through the numerous videos, samples, and interview prep that Abhyank had put up. I find it fascinating that, while the entire staff is there to support you, they do not spoon-feed you essays and instead challenge you to give it your all. From the beginning of this trip until the very end, when I received my admittance, I've noticed a significant change in myself, and MiM Essay's coaching has helped me acquire tremendous clarity.
MiM-Essay is worth every penny. My consultant was a true partner and was available whenever necessary; it was a seamless process despite our 6 hour time difference. I would not hesitate to give my full recommendation to anyone applying to a masters degree in business; I question whether I would have been accepted to so many world-renowned programs had it not been for my consultant and the MiM-Essay team.
Even though I decided to apply in the last days of submission, my consultant was available for my questions all the time and the answers were always helpful. He knows really well which parts you should highlight and which ones to get rid of. I believe I wouldn't get accepted without MiM-essay help. Even if you think you wrote your application really well. I am sure there is always something to improve that MiM-essay will notice.
With a score of just 640 in GMAT and still getting into these prestigious colleges explains how much value MIM Essay added to my application. With MiM-Essay, admissions to one of your dream colleges is guaranteed. It is the right place to approach since all the counselors have gone through the application process and have knowledge about the process to give inputs.
Sometimes you can get caught up in fantasy and other consultants may even promise something they can't deliver but MiM Essay team helped me align the right school with my goals. They took the time out to understand my motivations and experiences and helped me build a profile that was true to myself. It is easy in some ways to just memorize interview answers but in a stressful situation that's a risk which is why I really appreciated all the notes and mock interview sessions MiM-Essay gave me. With lakhs of students applying to the best programs, you must find a way to set yourself apart and MiM-Essay can help you find that