Want to increase your Admit Chances by 300%?
Get Started with a Free Session to Know How we can Help You
ALL-IN-ONE
The Comprehensive Application Solution
Our Service is designed to help you create an application that differentiates you from 200,000+ Applicants and get you an admit from the World's Best B-Schools.
EXTREME SUPPORT
We have your back
You will have a dedicated consultant, our team of inhouse counsellors and access to our Unique Application Dashboard, which make sure all your questions are answered and you have several helping hands throughtout the application process.
UNLIMITED EDITS
No Template approach here
Unlike other consultancies we don't believe in template content, and will give you unlimited edits to make sure your application is personalised and shines through.
4 SCHOOL GUARANTEE
In that rare case you don't get into the schools you work with us for, we will help you for 2 more schools absolutely Free of cost. In short we are rooting for you and guarantee your success to a top school.
Top B-Schools we have helped Applicants get into
Are you looking to get into one of the Top Business Schools?
There are around 10000+ schools world wide,and many applicants make the rookie mistake of targeting the wrong programs. However, with our all-in-one solution, we go beyond rankings and help you target Top schools keeping in mind your Profile, ROI of the program, your long term career goals and Visa Laws.
We will categorize your target schools into dream, competitive and safe to maximize your selection chances into the school of your choice.
Want to Ensure that your Application Outshines The Competition?
Did you know that top schools have an acceptance rate of 12%? More than 10,000 people are competing for your spot in your dream school
So even if you have a great profile, chances are that you are starting at level ground.
This is where differentiating yourself comes in - Our All-In-One solution is designed to help you show your application in a way that you can outshine the competition.
Want to make sure your profile weakness does not sabotage your chances of an admit?
Profile weaknesses like a low GPA, lack of big work ex brands and extracurriculars will turn out to be competitive disadvantages only if they are not justified or compensated.
How confident are you about justifying and compensating for your profile weaknesses?
Our All-In-one solution has helped applicants with profile weaknesses like Gap years, low GMAT/GPA, lack of work experience get into schools like Cornell, LBS, Duke and more
Aiming to Create a perfect time line and meet the upcoming deadlines?
B-School applications are a tedious process and can take months of effort.
With us, you will know exactly when to finish off your GMAT, how many days you should be allocated to each application essay and when you should be approaching your referees for an LOR.
Looking to increase your Scholarship Chances?
Getting a scholarship is not easy, but the best thing you can do is to figure out the right scholarship category for your profile, apply to multiple 3rd party scholarships and present the schools with a strong scholarship essay, a combination of these can exponentially increase scholarship chances.
40% of our clients do end up getting scholarships, learn how you can leverage your scholarship chances with the All-In-One solution.
Want an end to end solution which covers everything from School selection to Interview prep?
To get a Top School Admit in the midst of such cut throat competition is the cumulative result of taking the right decisions and following the right strategy (Deciding on the right programs, strategizing on which profile elements to highlight, etc)
With the All-In-One solution, you literally take the headache off your shoulders as we help you right from school selection to Interview Prep (and even with scholarships and loans post acceptance)
I liked that the assigned representative is willing to make the extra mile for your essay. I liked that it wasn't a standardized product that just formulates your experiences but a continuous experience which really helps you reveal your true self in your essay. Without them i wouldn't have been able to get accepted into my first choice.
Admits from both HEC & ESCP :D…. to those contemplating whether to try their services or not….don't think.. Just take them … I couldn't think of any other service better than theirs'… Be is essay .. LOR .. Or interview .. They are the best in all… Not just for MIM essay they are commendable with MBA essay as well.
The MiM-Essay team can significantly improve your essays and increase your chances of getting into your target programs. For people with a non-business background, the MiM-Essay team is good at highlighting the relevant information within your experiences, and making the stories resonate with audiences. An admit from HEC just proves the worth of their services 🙂
Taking the essay and interview pack was one of the best decisions I made during the journey, not only is their profound knowledge about business schools very helpful but also their constant support will keep you motivated. I am very happy with the service they propose. I truly believe it gave me a strong competitive advantage and helped me present a polished image of myself in front of the LBS panel, ultimately getting me an admit.
I would say, do not think twice about it and GO for it. It is a worthwhile investment and will go a long way in helping you secure a place at your dream college. I not only got into my target colleges- HEC & ESSEC but even won a 20,000 euro scholarship!
They know what they do and they are 100% effective. I wanted to get into LSE and Duke, & with their assistance in all the phase of the admission process, we succeeded! To everyone who is wondering if these services are useful, I can firmly say that I probably couldn't have succeeded without them.

It was a great experience working with MiM-Essay team, they helped me crack into LBS my first priority, I did not even need to think of my second-priority or whatsoever. If MiM-Essay team diagnosed you, and then, ensured that you have a high level of possibility of achieving your aims, they definitely can help you prepare for the applications perfectly.
Mim-Essay helped me write my story in a way that was compelling and distinct. Through brainstorming, attentive listening, patience and hard work, the Mim-essay staff helped me find what made me unique and competitive in a large pool of applicants. In addition, the limitless edits made the essays and the resume engaging and appealing enough to stand out during the application.
Right from the very beginning, I received a lot of quality attention, which not only enabled me to optimally prepare my application package, but also to remain confident throughout this sometimes-turbulent process. MiM team helped me with not only application documents, but also choosing the best programs given my goals and I found its advise to be invaluable. MiM team did not provide cookie cutter advice that would be applicable to all candidates.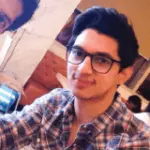 Right from my first conversation, I knew MIM-Essay is going to the apt mentor which would help me get into one of my target schools. In short, I'll be studying at one of the best B-schools and MIM-Essay has a lot to do with it. They paid attention to the minutest of the details and made sure that every element of the application is a 10/10.
Professional, personalized, understanding are some of the immediately visible traits that you notice about their service. They know we are worried. They know we want to do our best. So, they do everything possible to make the best happen without us getting too worried. The most value that MiM-essay adds is that they believe in experience-based answers and moreover highlight the learning in each experience. I think their ability to modify every essay as per your personality, your thoughts and your inclinations makes them extremely good at what they do.
I approached MiM essays after I got 3 rejects. I was really depressed about admissions and wanted a way to get an admit to at least one of the best schools. The approach used to help me was brilliant right from the start. The question guide I had gotten for LBS interview included almost all the questions I was asked in the actual interview. I've realised that such fine tuning of application is the magic to success. I got admits to both the colleges (LBS and LSE). I have already recommended MiM essays to at least 10 people. MiM Essays is THE RIGHT place for any MiM aspirant to be in.
MiM-Essay puts in its best efforts to understand the profile of the candidate in-depth. Another amazing service that is offered by the team is multiple edits till you get the best. NO LIMIT ON EDITS. THEY MAKE SURE TO CREATE BEST PROFILE!! Edits are done to back up the points with convincing background stories. They focus on this aspect the most to chalk out the best draft.
The most appealing aspect of MiM-Essay is the incredibly user-friendly and systematic strategy they've developed for dealing with the entire application process. It was like going through a course/training on how to deal with this journey by going through the numerous videos, samples, and interview prep that Abhyank had put up. I find it fascinating that, while the entire staff is there to support you, they do not spoon-feed you essays and instead challenge you to give it your all. From the beginning of this trip until the very end, when I received my admittance, I've noticed a significant change in myself, and MiM Essay's coaching has helped me acquire tremendous clarity.
MiM-Essay is worth every penny. My consultant was a true partner and was available whenever necessary; it was a seamless process despite our 6 hour time difference. I would not hesitate to give my full recommendation to anyone applying to a masters degree in business; I question whether I would have been accepted to so many world-renowned programs had it not been for my consultant and the MiM-Essay team.
Even though I decided to apply in the last days of submission, my consultant was available for my questions all the time and the answers were always helpful. He knows really well which parts you should highlight and which ones to get rid of. I believe I wouldn't get accepted without MiM-essay help. Even if you think you wrote your application really well. I am sure there is always something to improve that MiM-essay will notice.
With a score of just 640 in GMAT and still getting into these prestigious colleges explains how much value MIM Essay added to my application. With MiM-Essay, admissions to one of your dream colleges is guaranteed. It is the right place to approach since all the counselors have gone through the application process and have knowledge about the process to give inputs.
Sometimes you can get caught up in fantasy and other consultants may even promise something they can't deliver but MiM Essay team helped me align the right school with my goals. They took the time out to understand my motivations and experiences and helped me build a profile that was true to myself. It is easy in some ways to just memorize interview answers but in a stressful situation that's a risk which is why I really appreciated all the notes and mock interview sessions MiM-Essay gave me. With lakhs of students applying to the best programs, you must find a way to set yourself apart and MiM-Essay can help you find that
We don't use a template approach, and believe in customizing the applications of each of our clients.
As a result, we have had a stellar success rate where 98% of our clients have gotten into their target B-Schools.
100 Crore+
IN SCHOLARSHIPS
We mentored our clients to bag scholarships worth 100 Crore+
B-School applicants across 39 Nationalities have trusted us with their Applications
Our team has helped 8500+ applicants get into their target schools till date.
Majority of them got into the Global Top 20 MiM Programs.
Success Stories
Lakshay | MIT | CMU | Columbia | UC Berkeley |
Avantika | MBA | ROTMAN | GEORGETOWN | VANDERBILT |
Supreet | MBA | Oxford, IE |
How are we different?
A Glimpse of our Success Run
Our Clients are successfully placed in top B-Schools like...
You
Know the Brains behind your Perfect Application
Alumni Consultants
Get personalised application assistance from alums from top B-Schools that match with your profile and goals, to assist you every step of the way from school selection to interview preparation.
In-house Counsellors
Our team of counsellors with years of experience, makes sure each and every query you have is handled fast and to perfection
Content Experts
Our experts have gone through millions of essays and helped students draft their CV,LORs and ensuring an admit into their dream school - they'll make sure all documents are error free and perfect
Why should you work with Us?
All-in-One Service Explained Step by Step
Step 0: Free Counselling Session
Which schools can be targeted with my profile? How many schools should I target?
Will these schools be a good fit for me? How can your services help me?
These are just a few of the questions we help tackle during our initial counseling session.
The call will be taken by one of our Experts, who will understand your profile and help resolve all queries you may have.
We help you figure out your unique strengths, the glaring weaknesses and brief you on how exactly we can help you.
Step 1: The Brainstorming Session
A consultant can't really help you if he does not have a good understanding of your profile.
Hence our first official call is a brainstorming session where we dig into "the why" behind every life step of yours.
From schooling to college life, right up to your current work experience, we dig into each part, cross questioning you on why you took those particular steps.
Why this particular activity? What did you learn while doing it? How did it help you grow?
These are some questions which will help us dig deep into your profile, and allow us to understand what makes you unique.
Step 2: Choosing Schools
Once we understand your profile, based on your goals, profile strengths and country preferences, we will help you select the ideal set of schools you should be targeting.
Here is what we would do:
If you have some targets in mind, we will consider them as well and give you a clear estimate of the chances you have at each of the target schools.
We will split this list into
Dream

Competitive

Safe schools
Giving you an estimate of your chances in each of these school categories.
Post this we will finalize the schools we will be working together on.
Note: School selection is a part of our services and we will give you in-depth suggestions based on your profile, so you don't need to know the exact schools you want to work on before you sign up with us.
All you need to know is the number of schools you want to work with us on.
Step 3: Essay Content Analysis
Once the schools are finalized, we will send you the samples essays (essays of previous successful clients) of the school we are starting off with so you can have an idea of how thoughts and ideas can be structured.
The next step would be scheduling a Skype call (one detailed call for each school) to discuss your essays.
Here is what we would do:
Analyze each essay question, and help you understand what the school wants

Dig into your profile and highlight activities which can be used to make a positive impression

Help you figure out the content and structure of the essay

Give you tips on how the readability and flow of the essay can be improved

Make sure that every line is personalized and is unique to your profile
Notes would be taken during the call, and a recording of the call would be sent to you as well.
At the end of the call, you will have the essay game plan, & would be more than ready to work on your first draft.
Step 4: Proof Reading and Endless Edits
Once you have created your first draft and have sent it to us for review, we will
Edit the content, making sure there are no abrupt breaks or missing gaps in the story line

Add suggestions for improvement

Proofread the essay for any grammatical mistakes
Be ready to have your initial draft ribbed with red and green comments, essays take several edits to hone, and we will make sure yours are perfect.
Additionally, we will send you a sample essay of a previously successful student to give you some inspiration on how to align your thoughts.
What will follow is an exchange of unlimited to & fro emails, with successive drafts, until you are assured that the essay you have is the best possible.
Step 5: Crafting a Powerful Resume
In parallel to your essays, we will start working on the other application material.
Your resume is not only an integral part of your application but is also immensely important during your interview rounds as well.
You have a lot riding on it, so make sure it's perfect.
We send you a preparation pack, complete with business school resume formats and reading material, to get you started.
Then we focus on content and make sure all important elements of your profile have been well represented.
We pay special attention to make sure the content is properly defined in bullets & proper data quatification is done.
Then we continue to iterate with you until it's absolutely perfect – as many times as it takes!
Step 6: Letter of Recommendation
The Letter of Recommendation is an important part of the application and acts as a 3rd party endorser of your skills.
Every school has a different LOR format which is directly sent to your referee.
Here it is imperative that you guide your referee so that he can support what you have written in your application.
Letting the referee write whatever they want can be a very bad strategy as the LOR can turn out to be too generic or too short.
We will help you understand what the schools are looking for in the LOR, and help you craft a document which can help guide your referees.
If needed we will aid you in crafting the LOR directly as well, making sure nothing is left up to chance.
Step 7: Interview Preparation
Congrats! You made it to the interview round.
The interview is the only thing between you and sure shot success.
We will first share our interview Q/A database which has questions asked to 1000's of our previous clients.
Then via two in-depth mock interviews, we prepare you to handle any type of question that could be thrown at you.
We will also share tips to make sure you leave a good impression on the interview panel and give them exactly what they want
By the time we are done, you will be roaring to take on them.
Additional Offerings
(For 3 Schools and above)
Get discounts on the best GMAT Preparation Service + Free Study Resources
Get Free IELTS Prep Resources with every pack (worth 20k)
End to End Loan Support
Don't let financial constraints stop you from getting into your dream school. Get collateral free loans/low interest loans from our partnered financiers. We have tie-ups with some of the leading aggregators in the industry like- InCred, Nomad Credit, Prodigy Finance, HDFC Credilla and more!
Scholarship Support
About 40% of our clients receive scholarships, we will be helping you out by providing sample scholarship essays, a list of scholarships available and edits to hone your scholarship essay
Career Guidance
Your dream B-School admit is the first step towards a successful career. In order to prepare you for the fierce competition, we will be personally advising you on how to bolster your profile through the right resources like courses/certifications, clubs to partake in, webinars by Industry Leaders.
Visa Counselling
Visa Counselling to make sure your documents are in order. We understand that you would have tons of questions regarding the Visa Processes - Our team will be helping you out with queries you have during the Visa process.
Our Pricing
Let's get started?
Choose the number of schools and the currency of your choice.
If you don't get into any of the Schools you work with us (Rare Scenerio), we will help you with Schools for FREE.
How many schools are you looking for?
Please choose the currency
If you don't get into any of the Schools you work with us (Rare Scenerio), we will help you with Schools for FREE.






Essay-Editing Pack

₹19999




All-in-One Pack

₹29999

Advanced Support

₹44999

-
2
4
5
Unlimited
Unlimited
End-to-End Support
LOR Editing
Resume Preparation
Mock Interviews per School
2
4

₹19999

₹29999

₹44999
If you don't get into any of the Schools you work with us (Rare Scenerio), we will help you with Schools for FREE.
Select Currency Preference
If you don't get into any of the Schools you work with us (Rare Scenerio), we will help you with Schools for FREE.
---
Have questions? Want to know if the "All-in-One" or any of our other packs would be a good fit for you?
Just click the button below and set up a Free 20-minute Consultation Call with us.
How Our Inbox Looks After School results Are Announced
INTERESTED IN ALL-IN-ONE SERVICE?