Nanyang MBA Review
Nanyang Business School MBA Introduction
Course Duration

12 Months

Course Fee

$75,000​

Salary

$134,213

Intake

1
Attention ambitious professionals! Are you ready to unleash your full potential and embark on a transformative journey that will redefine your career? Look no further than the Nanyang MBA program. With its world-class faculty, immersive curriculum, and a global network, the Nanyang MBA offers an exceptional educational experience that equips you with the skills, knowledge, and networks to excel in today's ever-evolving business landscape.
Whether you aspire to lead with innovation, make a positive societal impact, or excel in the digital era, the Nanyang MBA provides the ideal platform to unlock your true leadership potential. Join us today and embark on a transformative journey of growth and success with the Nanyang MBA program.
Nanyang Business School MBA Class Profile
Every year, the Nanyang MBA in Singapore brings together a select group of future-ready executives from all over the world, from various functions and industries, who have the desire and potential to lead with impact for a more sustainable future. The School emphasises a diverse range of nationalities and personalities to help you create a global network and broaden your viewpoint.
Nanyang MBA Class Profile brings together a diverse and vibrant sections of the world and makes the students ready for the upcoming challenges instills all the neceesary skills in them.
Average Age

28

Average GPA

3.5

GMAT

660-680

Average Work Ex

6 Years

Class Size

80-100
Nanyang Business School MBA Acceptance Rate
The Nanyang MBA program is known for its rigorous curriculum, world-class faculty, and diverse student body. It attracts students from all over the world, creating a vibrant and dynamic learning environment. However, gaining admission into this program is not an easy feat. The Nanyang MBA acceptance rate is around 10.5%, making it a highly competitive program.
It's important to note that while the overall Nanyang MBA acceptance rate is low, the acceptance rate can vary depending on the cohort of applicants. For example, the Indian and Chinese cohorts may have a lower acceptance rate due to a high number of applicants from these regions.
The competition for spots in the Nanyang MBA program can be intense, especially for international students. Many students from India and China are drawn to the program because of its reputation and location in Singapore, a hub for business and technology in Asia. As a result, these cohorts may have a higher number of applicants, leading to a more competitive admissions process.
Program and Curriculum Nanyang Business School MBA
Nanyang MBA program Durations is 12 months which aims to provide students with a comprehensive comprehension of business and management empowering them with the skills and knowledge required to excel in an ever changing global economy. The Nanyang MBA program and curriculum includes a variety of core courses and specialization tracks, which we'll explore below.
Core Courses at Nanyang MBA
Accounting - provides a fundamental understanding of accounting principles and their applications in business.
Finance - covers the financial theories and tools used in managing a firm's assets and liabilities.
Marketing - focuses on marketing strategies and tactics to create and deliver value to customers.
Strategic Management - teaches students how to formulate and implement strategies to achieve a firm's goals.
Analytics for Decision Making - helps students use data analysis tools to make informed decisions in a business setting.
Specialization Tracks (Electives) at Nanyang MBA
Business Analytics - focuses on the application of data analytics to solve business problems.
Marketing Management - delves deeper into marketing theories and strategies for creating and delivering value to customers.
Human Capital Management - teaches students how to effectively manage human resources in a business setting.
Sustainability - explores the intersection of business and environmental sustainability.
General Management - provides a broad overview of all areas of business and management.
Clubs and Associations at Nanyang MBA
Economic Society - provides a forum for discussing and learning about economic issues and trends.
Entrepreneurship Society - supports students interested in entrepreneurship and provides resources for starting and growing businesses.
Investment Interactive Club - provides a platform for learning about and practicing investment strategies.
Cultural Activities Club - promotes cultural exchange and understanding through various activities and events.
Sports Club - offers opportunities for students to participate in various sports and physical activities.
Extra Activities at Nanyang MBA
One Stop @ SAC - a centralized service center for students to access various services and support on campus.
The Reading Corner - a cozy space in the MBA lounge with a collection of books and magazines for students to read and relax.
NTU Wellbeing - a program that focuses on promoting the physical, emotional, and mental wellbeing of students through various activities and resources.
Scholarship for Nanyang MBA
Nanyang Women In Business Scholarship - awarded to female students who demonstrate leadership potential in the business world.
Nanyang Productivity Leader Scholarship - awarded to Singaporeans and Permanent Residents who have shown exceptional productivity in their career.
Nanyang Diversity Leader Scholarship - awarded to students who have demonstrated leadership in promoting diversity and inclusivity in their community.
Eligibility and Requirements for Getting into Nanyang Business School MBA
Nanyang MBA seeks candidates with a strong academic background, professional experience, and a demonstrated potential for leadership. The program looks for individuals who possess a global mindset, strong interpersonal skills, and a passion for learning. Nanyang MBA values diversity and welcomes candidates from various industries and backgrounds, fostering a dynamic and collaborative learning environment. Here is the list of the Nanyang MBA Eligibility and Requirements:
Eligibility
Bachelor's degree
Minimum of two years of work experience
Competitive GMAT or GRE score (minimum 600)
TOEFL score > 100 IBT or IELTS score > 6.5, if English was not the medium of instruction used at the undergraduate level​
Application Fees
Upon submitting your application, you will be required to pay an application fee for the direct Nanyang MBA fees of $100 via VISA or Mastercard. If you are unable to pay via VISA or Mastercard, you can issue a cheque payable to Nanyang Technological University.
Application Documents
Degree certificate(s) or current certificate of enrolment
A one-page resume (CV)
All official up-to-date academic transcripts and official GPA
GMAT or GRE official test score report
English language proficiency test score report (TOEFL or IELTS)
Copy of Passport
2 completed online reference forms
Coloured photo (taken within the last three months) in hi-resolution jpeg format.
GPA Needed for Nanyang MBA
Unlike some other MBA programs, Nanyang does not have a specific minimum graduate GPA requirement for applicants. However, it is expected that applicants have a strong academic background with a GPA likely falling in the range of 3.1 to 3.5.
GMAT Needed for Nanyang MBA
The Nanyang MBA GMAT requirement is a minimum score of 600 or a GRE equivalent to be considered for admission into the Nanyang MBA program. The GMAT or GRE is an important component of the application process and is used to assess an applicant's aptitude for business studies.
GRE Needed for Nanyang MBA
In addition to the GMAT, applicants may submit a GRE score as an alternative. The GRE equivalent to the minimum GMAT score of 600 required for Nanyang MBA admission is not specified by the university, but applicants are advised to check the Nanyang MBA website for the latest admission requirements.
Average Work Experience Needed for Nanyang MBA
Applicants to the Nanyang MBA program are required to have a minimum of two years of full-time work experience after their bachelor's degree. The average work experience for admitted students is around 5 years, with some students having more than 10 years of experience in various industries.
Is IELTS Needed for Nanyang MBA
If English was not the medium of instruction used at the undergraduate level, applicants must demonstrate proficiency in English by taking either the TOEFL or IELTS. A TOEFL score of over 100 IBT or an IELTS score of over 6.5 is required. It is important to note that this requirement may be waived for applicants who have completed their undergraduate studies in an English-speaking country or who have worked in an English-speaking environment for at least two years.
Nanyang Business School MBA Deadlines
The school has one intake per year, and there are three opportunities to apply throughout the year. With several application deadlines to choose from, you have the flexibility to submit your application at a time that works best for you. However, it's important to note that applying early may increase your chances of being accepted into the program. In this blog section, we will take a closer look at the Nanyang MBA deadlines and provide you with all the information you need to plan your application.
Nanyang MBA Admission Process
The admission process for the Nanyang MBA program is straightforward and involves the following steps:
Create Online Profile: The first step is to create an online profile on the Nanyang MBA website. This profile will be used to track the progress of your application.
Prepare Supporting Documents: After creating your online profile, you will need to gather all the required supporting documents, which include your academic transcripts, resume, essays, and letters of recommendation.
Complete Your Application: Once you have prepared all the necessary documents, you can begin filling out the online application form. The application form will require you to provide details about your academic and professional background, as well as your career goals.
Shortlisted For Interview: After your application has been reviewed, you may be shortlisted for an interview. The interview will typically be conducted online or in-person and will be conducted by a member of the Nanyang MBA admissions team.
Final Selection: After the interview, the admissions committee will make a final decision on your application. If you are selected for admission, you will receive an offer letter from the university.
Accept The Offer: Once you receive an offer letter, you will need to accept the offer and pay the necessary Nanyang MBA fees to secure your place in the University.
When do the admissions start?
Each year there are three opportunities to apply to the Nanyang MBA in Singapore. The Admissions Committee (ADCom) follows a highly rigorous method to ensure that MBA candidates admitted into the programme are of the highest quality. ADCom aspires to build a multicultural cohort of ambitious, well-rounded, high-caliber individuals with leadership potential, the ability to contribute, and the agility to succeed in changing situations.
| | |
| --- | --- |
| Round | Application Deadlines |
| Round 1 | 01 November |
| Round 2 | 15 January |
| Round 3 | 31 March |
Nanyang Business School MBA Employment / Placement
Nanyang MBA graduates have excellent employment prospects, with a strong track record of successful placements. The program's extensive industry connections and career support services ensure that students have access to a wide range of job opportunities. Nanyang MBA alumni are sought after by top companies globally, leveraging their diverse skill sets and knowledge to excel in their chosen fields.
Nanyang MBA Average Starting Salary
If you're considering pursuing an MBA, one important factor to consider is the potential return on investment. Fortunately, graduates of the Nanyang MBA program enjoy an excellent starting salary on average. According to the latest data available, the average Nanyang MBA salary of graduates is an impressive $134,213. This is a testament to the quality of the program and the caliber of its graduates.
Nanyang MBA Employment Statistics
In addition to the impressive average starting salary, the Nanyang MBA program also boasts excellent employment statistics. According to the most recent data available, an impressive 93% of graduates secured jobs within three months of graduation. This is a testament to the strong reputation of the Nanyang MBA program and the skills and knowledge that graduates gain during their time in the program.
Nanyang MBA Employment Report
If you're considering applying to the Nanyang MBA program, you may be interested in reviewing the latest employment report. The Nanyang MBA Employment and Placement report provides a comprehensive overview of the employment statistics for recent Nanyang MBA graduates including salary data, industry trends and more. According to the latest report, graduates of the Nanyang MBA program continue to enjoy strong employment prospects, with an average starting salary of $134,213 and a 93% employment rate within three months of graduation. The report also provides detailed information on the industries, functions and regions where Nanyang MBA graduates are employed.
134,213
AVERAGE STARTING SALARY
Top Sectors Hiring Nanyang Business School MBA Graduates
NBS MBA's innovative curriculum focuses on the most recent advances, providing students with industry-relevant skills and assisting them in obtaining employment in leading firms. As a result, most Nanyang MBA graduates work for top-tier firms such as Amazon, Apple, Dell, Microsoft, BCG, Deloitte Consulting, EY, GE, Hilti, McKinsey, P&G, PWC, and others.
Companies Recruiting From Nanyang MBA
The technology sector hired 27% of Nanyang MBA graduates while consulting sector hired 20% and the financial services sector hired 16% of graduates. Nanyang MBA graduates are highly sought-after by recruiters from a variety of sectors. Here are the top three sectors that hired the most Nanyang MBA graduates in recent years in each sector:
| | | |
| --- | --- | --- |
| Technology | Consulting | Finance |
| Dell | American Express | Barclays |
| Apple | McKinsey | Credit Suisse |
| Amazon | PwC | HSBC |
Nanyang Business School MBA Alumni Info
Nanyang MBA Alumni has a network of 50,000 alumni spread across more than 90 countries worldwide. Many of them are accomplished professionals from diverse fields. As an alumnus of the University, you are entitled to various privileges that the Alumni Affairs Office (AAO) offers, from career support to networking across industries and new job opportunities.
Some Famous Alumni
Low Yen Ling – Minister of State at the Ministries of Culture, Community and Youth and Trade and Industry
Lee Bee Wah – Former member of Parliament in Singapore
Tan Chin Hwee – The Asia-Pacific chief executive officer of Trafigura
Gustav Mattias Anton Kasselstrand – Co-founder and chairman of Alternative for Sweden
Gustav Kasselstrand – Swedish Politician
Application Essay for Nanyang Business School MBA
One of the most important part of the application is the Nanyang MBA Essays. It is a great opportunity for the students to showcase their skills, their acheivements and their purpose of pursuing an MBA from Nanyang Technological University.
Social Responsibility
Briefly describe your involvement in any socially responsible or sustainable development activities. (150 words)
Essay 1
Briefly assess your career progress to date. Elaborate on your near term (3 – 5 years) future career objectives and how pursuing an MBA will help you achieve them. (400 words)
Essay 2
Tell us about two achievements (one as a leader and one as a team member) that you are most proud of, and why you feel that to be so. (400 words)
Essay 3
Share with us a situation where you faced adversity. Describe how you resolved/managed it and what you learned from the experience. (400 words)
Scholarship Essays (ONLY for Applicants who intend to apply for scholarships)
Explain why you believe you should be awarded a scholarship and how you anticipate contributing to Nanyang MBA program and your fellow participants. (400 word limit)
Tips for Nanyang MBA Essays
Highlight your involvement in socially responsible or sustainable development activities that align with Nanyang MBA's emphasis on corporate governance and ethics.
Demonstrate your career progress and articulate your near-term career objectives that align with Nanyang MBA's emphasis on strategic management.
Showcase your leadership and teamwork skills in your achievements, aligning with Nanyang MBA's emphasis on human capital development and general management.
Share a situation where you faced adversity and demonstrate how you resolved it while emphasizing Nanyang MBA's emphasis on resilience and adaptability.
In scholarship essays, clearly explain why you believe you deserve a scholarship and how you plan to contribute to the Nanyang MBA program and its participants, aligning with Nanyang MBA's emphasis on diversity, teamwork, and global citizenship.
Letter of Recommendation for Nanyang Business School MBA
Referees play a crucial role in the Nanyang MBA application process as they provide valuable insights into an applicant's professional and personal attributes. Applicants are required to nominate two referees who can provide a comprehensive assessment of their abilities, achievements, and potential.
Upon nomination, the referees will receive an online referee report form via email. They are required to complete and submit this form within two weeks of receipt. The report form is designed to elicit information about the applicant's performance and contribution in their professional and personal capacities.
Interview Questions for Nanyang Business School MBA
Here are the set of Nanyang MBA Interview Questions that will help you while you prepare for your interview round:
SET 1:
Q. Please introduce yourself?
Q. Could you please walk me through your resume?
Q. Why pursue an MBA? What are the benefits of attending NBS?
Q. Why do an MBA now rather than later? Why pursue an MBA at this point in your career?
Q. What are your short- and long-term objectives?
Q. What is your backup plan if your plans don't pan out?
Q. What are your main assets? Could you please provide some examples?
Q. What is your greatest flaw? Could you please provide some examples?
Q. What value can you bring to the class?
Q. Why should we consider you fit for the program?
SET 2:
Q. Which other schools did you apply to and why? Have you applied to any other school?
Q. How would you contribute to the NBS experience?
Q. Tell us about a challenging situation that you faced? How did you resolve it?
Q. If you were the CEO of your company, what are the three things that would keep you awake?
Q. Why did you choose the list of organisations you want to work with post completion of the program? How do you plan to land a job with them?
Q. Why did you choose the role/profile you want to work post MBA?
Q. How do you plan to find a job post-MBA at NBS? What research have you done?
Q. Which clubs and societies would you like to join at the university?
Q. Which of our values speaks to you and why?
Q. How can NBS help you on your journey? What are some of the resources you're looking forward to?
What Makes Nanyang Business School MBA Unique?
Sp, Is Nanyang MBA worth it?The Nanyang Business School is ranked as one of top MBA colleges in Singapore because of it's innovative curriculum and teaching practices. Here are a few facts about Nanyang MBA that make it unique:
Integrative and Rigorous Curriculum: Nanyang MBA's curriculum is designed to provide students with a rigorous and integrative learning experience that blends both theory and practice. It offers a diverse range of core and elective courses that enable students to customize their learning experience based on their career aspirations.
Global Outlook: The program offers a truly international experience, with over 70% of the student body coming from outside Singapore, representing over 20 different nationalities. The program also offers students the opportunity to participate in overseas immersion programs and exchange programs with partner universities around the world.
Strong Industry Connections: Nanyang MBA has strong industry connections, and students have access to a vast alumni network, industry leaders, and experts. The program's Corporate Advisory Board comprises more than 30 senior business leaders who provide guidance and support to the school.
Innovative Teaching Methods: Nanyang MBA leverages innovative teaching methods to provide students with a rich and engaging learning experience. These methods include case studies, simulations, team projects, and experiential learning opportunities.
Emphasis on Personal and Professional Development: Nanyang MBA recognizes the importance of personal and professional development, and the program offers a range of resources and initiatives to support students in this area. These include leadership development workshops, career coaching, mentoring programs, and networking opportunities.
Conclusion
The business school Nanyang Technological University (one of the best MBA colleges in Singapore) is called Nanyang Business School (NBS). The oldest business school in Singapore is Nanyang MBA, one of the best business schools in all of Asia (established in 1956). With more than 4,400 students enrolled in undergraduate and graduate programs, it is also Singapore's largest business school.
The university routinely ranks among the top business schools in the world and is largely recognized as Singapore's top business school. The Economist Full-time MBA rankings have placed Nanyang Business School No. 1 in Singapore for 12 years in a row, starting in 2004. The Nanyang MBA, which ranked 29th globally in the 2016 Financial Times Global MBA Ranking, is also Singapore's top MBA program.
How beneficial is an MBA in Singapore?
The return on investment of an MBA in Singapore is high. An MBA can enhance your marketability and increase your salary ceiling. It can also help you build business leadership skills, as well as a professional network.
Is GMAT compulsory for admission to NBS MBA?
Yes. As a result, you should take the GMAT as soon as possible to avoid delaying the processing of your application. A good GMAT score, 600 and above will be viewed favourably in the assessment of the application.
Does NBS offer students loans or financial aid?
NBS does not provide student loans or financial help; however, full-time Nanyang MBA students may apply for student loans through one of our partners.
Is work experience compulsory for admission to Nanyang MBA?
Yes. The MBA candidates must have a minimum of 2 years of work experience in a relevant domain to fulfil the admission criteria.
I liked that the assigned representative is willing to make the extra mile for your essay. I liked that it wasn't a standardized product that just formulates your experiences but a continuous experience which really helps you reveal your true self in your essay. Without them i wouldn't have been able to get accepted into my first choice.
Admits from both HEC & ESCP :D…. to those contemplating whether to try their services or not….don't think.. Just take them … I couldn't think of any other service better than theirs'… Be is essay .. LOR .. Or interview .. They are the best in all… Not just for MIM essay they are commendable with MBA essay as well.
The MiM-Essay team can significantly improve your essays and increase your chances of getting into your target programs. For people with a non-business background, the MiM-Essay team is good at highlighting the relevant information within your experiences, and making the stories resonate with audiences. An admit from HEC just proves the worth of their services 🙂
Taking the essay and interview pack was one of the best decisions I made during the journey, not only is their profound knowledge about business schools very helpful but also their constant support will keep you motivated. I am very happy with the service they propose. I truly believe it gave me a strong competitive advantage and helped me present a polished image of myself in front of the LBS panel, ultimately getting me an admit.
I would say, do not think twice about it and GO for it. It is a worthwhile investment and will go a long way in helping you secure a place at your dream college. I not only got into my target colleges- HEC & ESSEC but even won a 20,000 euro scholarship!
They know what they do and they are 100% effective. I wanted to get into LSE and Duke, & with their assistance in all the phase of the admission process, we succeeded! To everyone who is wondering if these services are useful, I can firmly say that I probably couldn't have succeeded without them.

It was a great experience working with MiM-Essay team, they helped me crack into LBS my first priority, I did not even need to think of my second-priority or whatsoever. If MiM-Essay team diagnosed you, and then, ensured that you have a high level of possibility of achieving your aims, they definitely can help you prepare for the applications perfectly.
Mim-Essay helped me write my story in a way that was compelling and distinct. Through brainstorming, attentive listening, patience and hard work, the Mim-essay staff helped me find what made me unique and competitive in a large pool of applicants. In addition, the limitless edits made the essays and the resume engaging and appealing enough to stand out during the application.
Right from the very beginning, I received a lot of quality attention, which not only enabled me to optimally prepare my application package, but also to remain confident throughout this sometimes-turbulent process. MiM team helped me with not only application documents, but also choosing the best programs given my goals and I found its advise to be invaluable. MiM team did not provide cookie cutter advice that would be applicable to all candidates.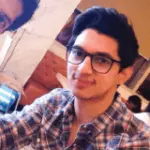 Right from my first conversation, I knew MIM-Essay is going to the apt mentor which would help me get into one of my target schools. In short, I'll be studying at one of the best B-schools and MIM-Essay has a lot to do with it. They paid attention to the minutest of the details and made sure that every element of the application is a 10/10.
Professional, personalized, understanding are some of the immediately visible traits that you notice about their service. They know we are worried. They know we want to do our best. So, they do everything possible to make the best happen without us getting too worried. The most value that MiM-essay adds is that they believe in experience-based answers and moreover highlight the learning in each experience. I think their ability to modify every essay as per your personality, your thoughts and your inclinations makes them extremely good at what they do.
I approached MiM essays after I got 3 rejects. I was really depressed about admissions and wanted a way to get an admit to at least one of the best schools. The approach used to help me was brilliant right from the start. The question guide I had gotten for LBS interview included almost all the questions I was asked in the actual interview. I've realised that such fine tuning of application is the magic to success. I got admits to both the colleges (LBS and LSE). I have already recommended MiM essays to at least 10 people. MiM Essays is THE RIGHT place for any MiM aspirant to be in.
MiM-Essay puts in its best efforts to understand the profile of the candidate in-depth. Another amazing service that is offered by the team is multiple edits till you get the best. NO LIMIT ON EDITS. THEY MAKE SURE TO CREATE BEST PROFILE!! Edits are done to back up the points with convincing background stories. They focus on this aspect the most to chalk out the best draft.
The most appealing aspect of MiM-Essay is the incredibly user-friendly and systematic strategy they've developed for dealing with the entire application process. It was like going through a course/training on how to deal with this journey by going through the numerous videos, samples, and interview prep that Abhyank had put up. I find it fascinating that, while the entire staff is there to support you, they do not spoon-feed you essays and instead challenge you to give it your all. From the beginning of this trip until the very end, when I received my admittance, I've noticed a significant change in myself, and MiM Essay's coaching has helped me acquire tremendous clarity.
MiM-Essay is worth every penny. My consultant was a true partner and was available whenever necessary; it was a seamless process despite our 6 hour time difference. I would not hesitate to give my full recommendation to anyone applying to a masters degree in business; I question whether I would have been accepted to so many world-renowned programs had it not been for my consultant and the MiM-Essay team.
Even though I decided to apply in the last days of submission, my consultant was available for my questions all the time and the answers were always helpful. He knows really well which parts you should highlight and which ones to get rid of. I believe I wouldn't get accepted without MiM-essay help. Even if you think you wrote your application really well. I am sure there is always something to improve that MiM-essay will notice.
With a score of just 640 in GMAT and still getting into these prestigious colleges explains how much value MIM Essay added to my application. With MiM-Essay, admissions to one of your dream colleges is guaranteed. It is the right place to approach since all the counselors have gone through the application process and have knowledge about the process to give inputs.
Sometimes you can get caught up in fantasy and other consultants may even promise something they can't deliver but MiM Essay team helped me align the right school with my goals. They took the time out to understand my motivations and experiences and helped me build a profile that was true to myself. It is easy in some ways to just memorize interview answers but in a stressful situation that's a risk which is why I really appreciated all the notes and mock interview sessions MiM-Essay gave me. With lakhs of students applying to the best programs, you must find a way to set yourself apart and MiM-Essay can help you find that