Northwestern Kellogg MBA Review
Northwestern Kellogg MBA Introduction
Course Duration

2 years

Course Fee

$78,276

Salary

$165,000

Intake

1
The Kellogg MBA program stands out as a hub of innovative options designed to help individuals achieve their MBA goals. With a diverse range of pathways available, the program offers flexibility in pursuing professional, academic, and personal objectives. Regardless of the chosen path, students undergo a transformative journey that fosters personal growth and equips them with the skills needed to drive growth within any organization.
Upon graduation from the Kellogg MBA program, students possess a well-rounded skill set that empowers them to lead with confidence, even in the face of significant opportunities and unexpected challenges. It is this commitment to excellence and the ability to navigate complex business landscapes that positions Kellogg as one of the top MBA colleges in the world.
Northwestern Kellogg MBA Class Profile
The Kellogg School of Management at Northwestern University boasts a diverse and accomplished MBA class profile. With a highly competitive admissions process, Kellogg attracts top talent from around the world. The average GMAT score for the incoming class is typically around 730, showcasing the academic aptitude of its students. In terms of work experience, the class profile reflects a diverse range of industries and functions, with an average of around 5 years of professional experience.
The Kellogg MBA class profile also exhibits a global perspective, with students representing over 50 countries. Kellogg's commitment to diversity is further evident in its gender balance, with a strong representation of women in the MBA program. The class profile of Kellogg MBA program students reflects a dynamic and accomplished community that fosters collaboration, innovation, and a rich exchange of ideas.
Northwestern Kellogg MBA is well-known for its extremely competitive class which offers a variety of innovative opportunities and attracts intelligent and diverse students from all over the world. From a class size of 503 students, 48% are female candidates. Kellog MBA also has students from various nations and 38% of the students are international.
Average Age

38

Average GPA

3.7

GMAT

729

Average Work Ex

5.2 Years

Class Size

503
Northwestern Kellogg MBA Acceptance Rate
If you're considering applying to Northwestern Kellogg School of Management's MBA program, you may be wondering about your chances of being accepted. According to recent data, the acceptance rate for the Northwestern Kellogg MBA program typically falls around 12%.
It's important to note that the acceptance rate varies depending on the cohort, with Indian and Chinese cohorts having lower acceptance rates due to a large number of applicants. So, while countries like India has a very low acceptance rate, presenting your application in the right can surely increase your chances of acceptance at the Northwestern Kellogg School of Management.
Program and Curriculum Northwestern Kellogg MBA
Unlike the popular belief of advocating a narrow curriculum and Kellogg MBA course duration, the Northwestern University MBA program follows a specialized curriculum. To make students realize the contribution of each and every part of organizations, the Kellogg MBA includes general management for significant leaders and well-rounded managers. With more than 200 electives present, you get the flexibility to learn and adapt as per your liking and career plans.
Core Courses at Northwestern Kellogg MBA
Finance: This course covers financial management, capital markets, investments, and financial decision making. Students learn to analyze financial statements, create financial models and evaluate investment opportunities.
Marketing: This course focuses on understanding customer behavior, developing marketing strategies, and building brand equity. Students learn about marketing research, segmentation, targeting and positioning, as well as product, pricing, promotion and distribution strategies.
Operations: This course teaches students about managing the production and delivery of goods and services. Students learn about process analysis, supply chain management, quality control and inventory management as well as lean and six sigma methodologies.
Strategy: This course covers strategic planning, competitive analysis and strategic implementation. Students learn about industry analysis, SWOT analysis, value chain analysis and resource-based view, as well as strategic alliances, mergers and acquisitions and corporate governance.
Leadership and Crisis Management: This course focuses on developing leadership skills, managing change and handling crises. Students learn about leadership styles, emotional intelligence, team dynamics and decision making, as well as crisis communication, reputation management and business continuity planning.
Electives at Northwestern Kellogg MBA
Data Analytics: This course teaches students how to use data to make informed business decisions. Students learn about data visualization, data mining, regression analysis and machine learning techniques.
Entrepreneurship: This course is designed for students who want to start their own businesses or work in early stage companies. Students learn about opportunity identification, business planning, funding and scaling.
Healthcare at Kellogg: This course explores the business of healthcare including healthcare delivery systems, healthcare financing and healthcare policy. Students learn about healthcare innovation, healthcare marketing and healthcare operations.
Real Estate: This course teaches students about real estate markets, real estate investments and real estate development. Students learn about real estate valuation, real estate finance and real estate law.
Social Impact: This course is designed for students who want to make a positive impact on society through business. Students learn about social entrepreneurship, impact investing and corporate social responsibility.
Clubs and Associations at Northwestern Kellogg MBA
Business Leadership Club: You can develop leadership skills and explore leadership roles in various industries through workshops, speakers and networking events.
Finance Club: Learn about careers in finance and connect with finance professionals through case competitions, career fairs and networking sessions.
Marketing Club: This course is about careers in marketing and connect with marketing professionals through workshops company visits, and speaker series.
Sports Business Club: Learn about the business of sports and connect with sports business professionals through industry panels, networking sessions and case competitions.
Women's Business Association: Connect with successful women in business and support each other in professional development through mentorship programs, career workshops and networking sessions.
Extra Activities For Northwestern Kellogg MBA
Student Conferences: Attend conferences on important business topics to learn from experts and network with professionals.
Black Management Association (BMA): Connect with industry leaders and build a professional network as a Black student interested in pursuing a career in business.
Business of Healthcare (BHC): Learn about healthcare business trends, policy, and innovation through speaker series, case competitions, and career fairs.
Private Equity Venture Capital (PEVC): Learn about private equity and venture capital investments through case competitions, industry panels, and networking sessions.
Emerging Markets (EMC): Learn about business opportunities in emerging markets through speaker series, case competitions, and company visits.
Scholarships for Northwestern Kellogg MBA
There are several scholarships for MBA available for students at the Northwestern Kellogg MBA program:
Brodsky Scholarship: This scholarship is awarded to students who demonstrate exceptional academic performance and who have a commitment to social responsibility and community service.
Diversity Scholarship: This scholarship is awarded to students who have a commitment to promoting diversity and inclusion and who have demonstrated leadership in this area.
Donald P. Jacobs International Scholarships: This scholarship is awarded to international students who demonstrate exceptional academic performance and leadership potential.
Reaching Out MBA Fellowship: This scholarship is awarded to LGBTQ+ students or students who have demonstrated leadership in promoting LGBTQ+ rights and inclusion.
Kellogg Scholarships: The Kellogg Scholarship is a merit-based scholarship that is awarded to a select number of exceptional students who are admitted to the Kellogg School of Business. The scholarship covers partial tuition costs for the student's MBA program and the amount of the scholarship varies depending on the student's individual merit and financial need.
Eligibility and Requirements for Getting into Northwestern Kellogg MBA
Kellogg School of Management at Northwestern University offers a prestigious MBA program known for its rigorous academic curriculum and collaborative learning environment. To be eligible for the Kellogg MBA program, candidates should possess a strong academic background, demonstrated leadership potential, and a track record of professional achievement. The admissions committee seeks individuals who have a diverse range of experiences, perspectives, and skills to contribute to the dynamic classroom discussions and team-based learning approach at Kellogg.
Along with a holistic evaluation of each applicant's profile, Kellogg MBA eligibility and requirements values personal qualities such as intellectual curiosity, teamwork, and a commitment to making a positive impact in the business world. The program attracts a diverse pool of applicants from various industries and backgrounds, fostering a rich learning environment that prepares students for successful careers in today's global business landscape.
Eligibility
A bachelor's or equivalent degree from an accredited college or university is required for Northwestern University MBA
GRE score 3.7
GMAT score of 729
TOEFL or IELTS score
IELTS Minimum Score: 7
TOEFL Minimum Score: 104
Application Fees
The application fee for the direct application is $250. Students can often pursue MBA without GMAT in some cases.
Application Documents
Application responses
Essays
Transcripts
GMAT or GRE score
IELTS/TOEFL/PTE scores
Letters of recommendation
Resume
GPA needed for Northwestern Kellogg MBA
There's no specific cut-off mentioned for GPA by Northwestern Kellogg, however, the average GPA of the class is 3.7. It should be noted that this is an average score and may vary from year to year.
GMAT needed for Northwestern Kellogg MBA
While the minimum required Northwestern Kellogg MBA GMAT score is not specified, it's essential to aim for a score higher than the average, which is currently 729. Also, The GMAT range for admitted students is broad, ranging from 620 to 780.
GRE needed for Northwestern Kellogg MBA
Northwestern Kellogg MBA program gives preference to applicants who submit GMAT scores, but they also accept GRE scores as an alternative. While there isn't a specific score requirement for the GRE, admitted students' average scores usually fall between 160-165 for both the Verbal Reasoning and Quantitative Reasoning sections. However, it's worth noting that MBA applicants more commonly use the GMAT.
Average Work Experience needed for Northwestern Kellogg MBA
Northwestern Kellogg generally prefers applicants with at least two years of work experience in the relevant field. However, there is no strict rule regarding the amount of work experience required, and other factors such as academic performance, leadership potential, and personal qualities may also be taken into consideration during the admission process.
Is IELTS needed for Northwestern Kellogg MBA
Non-native English speakers must submit their IELTS, TOEFL, Cambridge CPE, CAE, or PTE Academic score if they have not been studying in English or living in an English-speaking country for at least two years. Only the IELTS Academic test, TOEFL paper-based exam (600+), computer-based exam (250+), or Internet-based exam (100+) will be accepted. IELTS test takers should score 7.0 or higher, and the IELTS Academic test must be taken no more than two years before the intended quarter of entry (fall quarter).
Northwestern Kellogg MBA Deadlines
The Kellogg MBA deadlines has three rounds of deadlines for the 2023-2024 academic year. To avoid any complications, it is advisable for students to submit their Northwestern Kellogg MBA application and pay the necessary fees before the deadline.
Northwestern Kellogg MBA Admission Process
1. Online Application
Prospective candidates begin by submitting an online application through the Northwestern Kellogg School of Management's website. This includes personal information, academic history, work experience, and responses to essay questions that provide insights into the candidate's background, achievements, and aspirations.
2. GMAT/GRE and English Proficiency (if applicable)
Applicants typically need to submit GMAT or GRE scores, which assess quantitative, verbal, and analytical skills. Non-native English speakers may need to demonstrate English proficiency through TOEFL or IELTS scores.
3. Letters of Recommendation
Applicants are required to provide letters of recommendation from individuals who can speak to their professional achievements, personal qualities, and potential for success in the MBA program.
4. Interview
Shortlisted candidates are invited to participate in an interview as part of the admissions process. Interviews may be conducted on-campus, with alumni, or via virtual platforms. The interview provides an opportunity for candidates to discuss their experiences, motivations, and alignment with Kellogg's values.
5. Video Essay (Optional)
Applicants have the option to submit a video essay response to a provided prompt, offering an additional way to showcase their communication skills and personality.
6. Selection and Notification
The admissions committee conducts a thorough review of each candidate's application, considering academic achievements, professional accomplishments, interview performance, and more. Successful applicants receive an offer of admission, while others may be placed on a waitlist or receive a regret notification.
When do the admissions start?
The Northwestern Kellogg MBA program has three application rounds for prospective students. These rounds are referred to as Round 1, Round 2, and Round 3. It is recommended that applicants submit their application and pay the application fees before the deadlines to avoid any complications.
| | |
| --- | --- |
| Deadlines | Dates |
| 1st Deadline | September 13, 2023 |
| 2nd Deadline | January 10, 2024 |
| 3rd Deadline | April 3, 2024 |
Northwestern Kellogg MBA Employment / Placement
Graduates of the Kellogg MBA employment and placement have historically enjoyed strong employment prospects for MBA jobs in USA, with a 99% percentage of graduates securing jobs soon after graduation. Consulting, Technology, Finance, Consumer Products, and Healthcare were the industries that secured the most MBA graduates in 2020. McKinsey & Company, Amazon, Microsoft, Google, and Goldman Sachs were among the top employers for Kellogg MBA grads.
Northwestern Kellogg MBA Average Starting Salary
Northwestern Kellogg MBA graduates earn a median base Kellogg MBA salary of $165,000 and receive a median joining bonus of $30,000, resulting in a total average of $195,000 in their first year after graduation. Note that these numbers are subject to change based on various factors like work experience, industry, and location.
Northwestern Kellogg MBA Placement Statistics
According to the latest placement statistics of Northwestern Kellogg MBA Class, a majority of graduates were offered jobs by graduation (94%) and within three months after graduation (98%). The average base salary for graduates was $165,000 with a median joining bonus of $30,000. Industries such as consulting, technology, and finance were the most popular among MBA graduates, and common job functions included consulting, finance, and general management. However, it's essential to keep in mind that these numbers may fluctuate based on various aspects such as the job market, personal career aspirations, and the overall economic climate.
Northwestern Kellogg MBA Employment Report
Northwestern Kellogg MBA graduates have a strong track record of securing jobs soon after graduation with a 98% employment rate. The most popular industries for MBA graduates were consulting, technology, and finance, with McKinsey & Company, Amazon, Microsoft, Google, and Goldman Sachs being among the top employers. The average base salary for graduates was $165,000, with a median joining bonus of $30,000. A majority of graduates were offered jobs by graduation (94%) and within three months after graduation (98%). However, it's important to note that these figures can vary based on factors like work experience, industry, and location, and may change due to market trends and the economy.
165,000
AVERAGE STARTING SALARY
Top Sectors Hiring Northwestern Kellogg MBA Graduates
As a top business school, Northwestern Kellogg MBA produces highly qualified and competitive graduates who are in demand by leading companies around the world. Kellogg MBA fees gives ROI after. There are various jobs after MBA from Northwestern Kellogg available from many sectors:
Companies Recruiting from Northwestern Kellogg MBA
The majority of graduates from the Kellogg MBA program go into consulting, representing 38% of the total. Finance is the next most popular industry, with 17% of graduates entering that field. Technology follows closely behind with 24% of graduates opting for that industry, while only 2% of graduates enter the manufacturing industry.
| | | |
| --- | --- | --- |
| Consulting | Finance | Technology |
| McKinsey & Co | Goldman Sachs | Google |
| Bain & Co | JPMorgan Chase | Apple |
| Deloitte | Barclays Capital | Microsoft |
Northwestern Kellogg MBA Alumni Info
Northwestern Kellogg MBA Alumni has a large global network of 60,000 people in over 100 countries, representing practically every sector and activity. Northwestern University MBA alumni advise students on how to shape their careers. Despite their hectic schedules, alumni are known for their eagerness to assist students and fellow grads, generously offering their knowledge, experience, and contacts.
Links to Northwestern University extend even beyond graduation. The friendships you formed, the skills you learned, and the limits you set for yourself during your time at Northwestern University MBA will serve you well throughout your professional and personal life.
Some Famous Alumni
Ann Hand '99 (CEO of Project Frog )
Arun Menawat '96 (CEO of Ottawa company )
Cesar Purisima '83 (Secretary of the Philippine Department of Finance)
Christopher Galvin- former chairman and CEO of Motorola
Blythe McGravie- director of Accenture
Seth Meyers- Actor
David J Skorton- former President of Cornell University
Application Essay for Northwestern Kellogg MBA
Northwestern Kellogg is a highly regarded institution in the realm of business education, widely recognized for its rigorous academic coursework and exemplary cultural ethos. To gain admission to its esteemed MBA program, candidates must submit a series of Northwestern Kellogg MBA Essays as a crucial prerequisite.
Essay 1
Kellogg's purpose is to educate, equip and inspire leaders who create lasting value. Provide a recent example where you have demonstrated leadership and created value. What challenges did you face and what did you learn? (450 words)
Essay 2
Values are what guide us in our life and work. What values are important to you and how have they influenced you? (450 words)
Tips for Northwestern Kellogg MBA Essays
Be specific: Provide specific examples of your leadership experiences and how you created value in your past roles.
Show self-awareness: Reflect on the challenges you faced and what you learned from them, demonstrating self-awareness and a willingness to grow.
Align with Kellogg's purpose: Connect your experiences to Kellogg's purpose of creating lasting value, showing how your leadership style aligns with the school's values.
Be authentic: Write in your own voice and show your unique perspective, rather than trying to write what you think the admissions committee wants to hear.
Connect your values to your experiences: In the second essay, connect your personal values to your past experiences, showing how they have influenced your choices and leadership style.
Letter of Recommendation for Northwestern Kellogg MBA
For your Kellogg MBA application to be deemed complete, you must provide two letters of recommendation. One letter should ideally come from a current supervisor or manager. The second should come from someone who can assess your professional performance as well as your potential for managerial/leadership (e.g., former supervisor, previous employer, client). Please choose your recommenders wisely, as additional letters of recommendation are neither required nor recommended.
Interview Questions for Northwestern Kellogg MBA
The Kellogg MBA interview questions can be challenging, as the program itself is known for its rigorous coursework and expectations of its students. Some Kellogg MBA interview questions:
SET 1
Q: Do you have a system for managing your time?
Q: Describe a time when you had to work under high pressure.
Q: What is the most difficult (work-related) decision you have ever made? What happened? What did you learn?
Q: How do you define leadership?
Q: Describe a time when your leadership made a difference.
Q: Describe a situation when you had to provide negative feedback to a team member or co-worker.
Q: Describe a time when your leadership was challenged. How did you respond to it?
Q: Discuss a situation where you had to persuade someone to agree with your point of view.
Q: Describe a time when your initiative made the difference in achieving a personal or group goal.
Q: Describe a time when you took the initiative to create or improve something.
SET 2
Q: What are the biggest mistakes you have made and your greatest accomplishment?
Q: What is your biggest disappointment/failure in life?
Q: Give an example of an instance when you developed a strategy and executed it.
Q: How do you usually make decisions?
Q: Talk about a time when you had to make a decision without complete information.
Q: Talk about a time when you challenged or changed the status quo.
Q: Tell me about a time you came face to face with an ethical dilemma.
Q: Who do you admire? And Why?
Q: What do you perceive to be more important, intelligence or hard work?
Q: Describe a time when you had to learn something that was difficult for you. How did you approach learning it?
What Makes Northwestern Kellogg MBA Unique?
Is Kellogg MBA worth it? With a rigorous and challenging curriculum, renowned faculty, and diverse student body, Kellogg offers a truly unparalleled educational experience. Here are some factors that make Kellogg stand out from rest of the competition -
Collaborative Culture: Kellogg fosters a collaborative and inclusive environment, emphasizing teamwork and building strong relationships. The school's collaborative approach prepares students to excel in team-based environments and develop effective leadership skills.
Experiential Learning: Kellogg places a strong emphasis on experiential learning opportunities, such as consulting projects, internships, and global immersions. These hands-on experiences enable students to apply classroom knowledge to real-world business challenges, enhancing their problem-solving abilities.
Global Perspective: Kellogg's global outlook is reflected in its diverse student body, international partnerships, and global programs. The school offers a wide range of international study options, including exchange programs and global immersion trips, enabling students to gain a global perspective and expand their professional network.
Entrepreneurship and Innovation: Kellogg is renowned for its focus on entrepreneurship and innovation. The school provides resources, mentorship, and networking opportunities to support aspiring entrepreneurs. The Zell Fellows Program and the Kellogg Innovation and Entrepreneurship Initiative are notable initiatives that nurture entrepreneurial talent.
Thought Leadership: Kellogg faculty are renowned for their research and thought leadership in various business disciplines. Students benefit from the expertise and insights of these world-class professors, who are actively involved in shaping business practices and industry trends.
Flexible Curriculum: Kellogg offers a flexible curriculum that allows students to tailor their MBA experience to align with their individual career goals. The wide range of elective courses and concentrations enables students to specialize in areas such as finance, marketing, strategy, healthcare, or social impact, among others.
Leadership Development: Kellogg is renowned for its emphasis on leadership development. The school offers various leadership programs, coaching opportunities, and experiential learning activities designed to enhance students' leadership skills and prepare them for future leadership roles.
Alumni Network: Kellogg boasts a vast and influential alumni network spread across different industries and geographies. The alumni network provides valuable networking opportunities, mentorship, and access to career resources, strengthening students' post-MBA job prospects and career advancement.
These unique aspects collectively contribute to the distinctive value proposition of Northwestern Kellogg MBA, making it an attractive choice for aspiring business leaders seeking a comprehensive and impactful business education.
Conclusion
As one of the leading MBA colleges in USA, Northwestern Kellogg School of Management stands out for its unique approach to business education. Individuals who desire to advance their business careers can consider earning an MBA at Kellogg University's School of Management. Students in the program receive a rigorous and comprehensive education in all facets of business, as well as a number of experiential learning opportunities that helps them to learn the required skills. Students can adapt their education to their job objectives and interests by selecting from a variety of concentrations. Candidates for admission to the program are examined holistically based on their academic, professional, and personal qualifications. Kellogg MBA graduates have access to a large alumni network and are well-prepared to excel in a variety of industries and leadership roles.
Which companies are a part of placement programs at Northwestern University?
After graduating from Northwestern Kellogg MBA, students have diverse post-work opportunities. They can pursue careers in consulting (McKinsey, BCG), finance (Goldman Sachs, JPMorgan), technology (Amazon, Google), entrepreneurship (startups), or take on general management roles across industries. The strong alumni network and reputation of Kellogg open doors for exciting post-MBA prospects.
What is the average GMAT required to study MBA at Northwestern University?
The average GMAT score you need to get admitted to an MBA program at Northwestern University.
Can you provide insights into the various specializations and concentrations offered at Northwestern Kellogg?
At Northwestern Kellogg, students can choose from a range of specializations and concentrations to align with their career aspirations. These include fields like finance, marketing, strategy, operations, entrepreneurship, and more. These specializations provide in-depth knowledge and skill development in specific areas, allowing students to tailor their education to their desired career path.
Are there specific scholarships or financial aid options available for international students interested in pursuing an MBA at Northwestern Kellogg?
Northwestern Kellogg offers several scholarships and financial aid options for international students pursuing an MBA. These include merit-based scholarships, need-based financial aid, and fellowship programs. International students can explore these opportunities to help offset the cost of tuition and make their Kellogg MBA more affordable. The school is committed to supporting a diverse and talented student body, regardless of financial background.
Does Kellogg MBA interview everyone?
Kellogg is unique in many ways, not least because it's the only top business school that seeks to interview every candidate who applies.
I liked that the assigned representative is willing to make the extra mile for your essay. I liked that it wasn't a standardized product that just formulates your experiences but a continuous experience which really helps you reveal your true self in your essay. Without them i wouldn't have been able to get accepted into my first choice.
Admits from both HEC & ESCP :D…. to those contemplating whether to try their services or not….don't think.. Just take them … I couldn't think of any other service better than theirs'… Be is essay .. LOR .. Or interview .. They are the best in all… Not just for MIM essay they are commendable with MBA essay as well.
The MiM-Essay team can significantly improve your essays and increase your chances of getting into your target programs. For people with a non-business background, the MiM-Essay team is good at highlighting the relevant information within your experiences, and making the stories resonate with audiences. An admit from HEC just proves the worth of their services 🙂
Taking the essay and interview pack was one of the best decisions I made during the journey, not only is their profound knowledge about business schools very helpful but also their constant support will keep you motivated. I am very happy with the service they propose. I truly believe it gave me a strong competitive advantage and helped me present a polished image of myself in front of the LBS panel, ultimately getting me an admit.
I would say, do not think twice about it and GO for it. It is a worthwhile investment and will go a long way in helping you secure a place at your dream college. I not only got into my target colleges- HEC & ESSEC but even won a 20,000 euro scholarship!
They know what they do and they are 100% effective. I wanted to get into LSE and Duke, & with their assistance in all the phase of the admission process, we succeeded! To everyone who is wondering if these services are useful, I can firmly say that I probably couldn't have succeeded without them.

It was a great experience working with MiM-Essay team, they helped me crack into LBS my first priority, I did not even need to think of my second-priority or whatsoever. If MiM-Essay team diagnosed you, and then, ensured that you have a high level of possibility of achieving your aims, they definitely can help you prepare for the applications perfectly.
Mim-Essay helped me write my story in a way that was compelling and distinct. Through brainstorming, attentive listening, patience and hard work, the Mim-essay staff helped me find what made me unique and competitive in a large pool of applicants. In addition, the limitless edits made the essays and the resume engaging and appealing enough to stand out during the application.
Right from the very beginning, I received a lot of quality attention, which not only enabled me to optimally prepare my application package, but also to remain confident throughout this sometimes-turbulent process. MiM team helped me with not only application documents, but also choosing the best programs given my goals and I found its advise to be invaluable. MiM team did not provide cookie cutter advice that would be applicable to all candidates.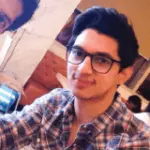 Right from my first conversation, I knew MIM-Essay is going to the apt mentor which would help me get into one of my target schools. In short, I'll be studying at one of the best B-schools and MIM-Essay has a lot to do with it. They paid attention to the minutest of the details and made sure that every element of the application is a 10/10.
Professional, personalized, understanding are some of the immediately visible traits that you notice about their service. They know we are worried. They know we want to do our best. So, they do everything possible to make the best happen without us getting too worried. The most value that MiM-essay adds is that they believe in experience-based answers and moreover highlight the learning in each experience. I think their ability to modify every essay as per your personality, your thoughts and your inclinations makes them extremely good at what they do.
I approached MiM essays after I got 3 rejects. I was really depressed about admissions and wanted a way to get an admit to at least one of the best schools. The approach used to help me was brilliant right from the start. The question guide I had gotten for LBS interview included almost all the questions I was asked in the actual interview. I've realised that such fine tuning of application is the magic to success. I got admits to both the colleges (LBS and LSE). I have already recommended MiM essays to at least 10 people. MiM Essays is THE RIGHT place for any MiM aspirant to be in.
MiM-Essay puts in its best efforts to understand the profile of the candidate in-depth. Another amazing service that is offered by the team is multiple edits till you get the best. NO LIMIT ON EDITS. THEY MAKE SURE TO CREATE BEST PROFILE!! Edits are done to back up the points with convincing background stories. They focus on this aspect the most to chalk out the best draft.
The most appealing aspect of MiM-Essay is the incredibly user-friendly and systematic strategy they've developed for dealing with the entire application process. It was like going through a course/training on how to deal with this journey by going through the numerous videos, samples, and interview prep that Abhyank had put up. I find it fascinating that, while the entire staff is there to support you, they do not spoon-feed you essays and instead challenge you to give it your all. From the beginning of this trip until the very end, when I received my admittance, I've noticed a significant change in myself, and MiM Essay's coaching has helped me acquire tremendous clarity.
MiM-Essay is worth every penny. My consultant was a true partner and was available whenever necessary; it was a seamless process despite our 6 hour time difference. I would not hesitate to give my full recommendation to anyone applying to a masters degree in business; I question whether I would have been accepted to so many world-renowned programs had it not been for my consultant and the MiM-Essay team.
Even though I decided to apply in the last days of submission, my consultant was available for my questions all the time and the answers were always helpful. He knows really well which parts you should highlight and which ones to get rid of. I believe I wouldn't get accepted without MiM-essay help. Even if you think you wrote your application really well. I am sure there is always something to improve that MiM-essay will notice.
With a score of just 640 in GMAT and still getting into these prestigious colleges explains how much value MIM Essay added to my application. With MiM-Essay, admissions to one of your dream colleges is guaranteed. It is the right place to approach since all the counselors have gone through the application process and have knowledge about the process to give inputs.
Sometimes you can get caught up in fantasy and other consultants may even promise something they can't deliver but MiM Essay team helped me align the right school with my goals. They took the time out to understand my motivations and experiences and helped me build a profile that was true to myself. It is easy in some ways to just memorize interview answers but in a stressful situation that's a risk which is why I really appreciated all the notes and mock interview sessions MiM-Essay gave me. With lakhs of students applying to the best programs, you must find a way to set yourself apart and MiM-Essay can help you find that