Northwestern University MEM Review
Northwestern MEM Introduction
Course Duration

15 Months

Course Fee

$70,212

Salary

$110,000

Intake

3
The goal of the Master of Engineering Management (Northwestern University MEM) program is to provide experienced engineers with the necessary skills to manage their organizations and develop effective leadership. Students develop the necessary skills to succeed in today's highly competitive business environment through a core curriculum that combines quantitative analysis, management, and behavioral science. They northwestern mem take advantage of specialized engineering courses to prepare them for positions in the most technically sophisticated companies.
Northwestern MEM Class Profile
Engineering students at Northwestern University are diverse, with many coming from corporate backgrounds. Approximately 20% own an advanced degree. are passionate about technology and want to develop their leadership and business skills to become successful business leaders. Also, the USA has some of the best MEM colleges.
Average Age

27

Average GPA

4.1

GMAT

-

Average Work Ex

5.3 Years

Class Size

30
Northwestern MEM Acceptance Rate
The acceptance rate of Northwestern MEM is 9%. Northwestern University is ranked #29 in QS Global World Rankings 2021.

Program and Curriculum Northwestern MEM
The Northwestern University MEM has an extensive curriculum. Through various activities, such as a simulation competition and networking events, the program can help students develop their leadership skills. The program hosts an exclusive tailgate party for faculty and students in September.
Housed within the McCormick School of Engineering at Northwestern University, the Master of Engineering Management (MEM) program is designed for experienced engineering and science professionals who want to develop core management and leadership skills while staying on the cutting edge of technology.
The flexible curriculum of Northwestern MEM permits scholars to develop appreciable technical aptitude and a profound comprehension of engineering firms' administrative and planning aspects. Northwestern University is committed to excellent teaching, innovative research, and its students' personal and intellectual growth in a diverse academic community.
Core Course
Accounting For Engineers
Risk Analysis and Management
Big Data Management and Analysis
Product Management
Accounting
Financial Analysis for Engineers
Managerial Finance
Electives
The electives are offered in the following academic areas:
Technical Entrepreneurship
Negotiations for Engineers
Selected MS in Analytics program courses
Selected MS in Project Management program courses
Selected MS in Information Technology program courses
Selected Kellogg School of Management courses
Selected Learning and Organizational Change courses
Selected Department of Industrial Engineering & Management Sciences courses
Extra Activities
Corporate events
MEM Analytics Workshop
IEEE Women in Engineering AL Leadership Summit
MEM Online Information Sessions
Clubs and societies
Engineers for Sustainable world (ESW)
Engineering World Health (EWH)
Engineers without Borders
Global Engineers Brigades
Eligibility and Requirements for Getting into Northwestern MEM
The selection process for the Northwestern MEM program is based on various factors. These include their academic record, leadership potential, and letters of recommendation.
Eligibility
A bachelor's degree in engineering or STEM disciplines
GMAT or GRE scores (waived for those with three or more years of technical work experience)
Excellent written and spoken English (TOEFL – 90 IBT /IELTS 6.5 or equivalent)
A GPA of at least 3.0 on a 4.0 scale from an undergraduate program in engineering or a related scientific or technical field
Three letters of recommendation that attest to the candidate's academic or work performance as well as leadership potential
CV
Calculus-Based Statistics Course (Before students can start the program, they must take a calculus-based statistics course. If they fail to meet the statistics requirement, they will have to take a free online course. In some cases, students may be required to take a statistics course as part of their conditional admission.)
Document Related to the Application
Online application form
IELTS, TOEFL, Academic score Card (for some international students)
GRE Score Card
A copy of the college transcript
Letters of recommendations
Resume
Proof of work experience
Personal Statement
Northwestern MEM Deadlines
Full-time and international students who wish to pursue a Northwestern University MEM must start the program at the beginning of the academic year. They can earn the degree in about nine to 15 months. Application deadlines vary depending on the quarter and whether you are applying full- or part-time.
| | |
| --- | --- |
| Rounds | Deadlines |
| Round 1 | 15 January 2022 |
| Round 2 | 15 March 2022 |
| Round 3 | Only if space exists |
Northwestern MEM Employment / Placement
All students at Northwestern University have access to the Career Development offices of Northwestern University. They are also encouraged to join the organization's alumni association.
Almost a hundred percent of the students who participated in the Summer Internship Program at Northwestern MEM in the past year could secure employment after they graduated. Some of the top companies hiring on campus are Amazon, Google, McKinsey and Company, Abbott, Deloitte, Walmart, Cognizant, FCA, etc which offer some good packages.
$110,000
AVERAGE STARTING SALARY
Top Sectors Hiring Northwestern MEM Graduates
Companies recruiting from Northwestern University MEM
In June 2020, 37 graduates from Northwestern University MEM applied to top firms in their preferred sectors. Out of these, 2 were still looking for work, while 35 were already employed. Most of them were able to find jobs in the industry they chose. The typical job titles of the graduates were Product Manager, Business Owner, Project/Program Manager, Business/product analyst, Supply Chain Manager, and Systems Engineer.
Consulting Sector
Technology
Google
Microsoft
Whirpool
Finance
Pacific Gas & Electric
Stanley B&D
AT &T
Northwestern MEM Alumni Info
As an alumnus of McCormick & Northwestern University, you join a worldwide system of entire cerebrum engineers who accomplish their professional objectives and utilize their aptitudes and experience to improve their look into, industry, the scholarly world, and society.
Through the partnership between the Student Advisory Board and the Master of Education program, students and alumni have the opportunity to develop their leadership skills. These include participating in various career networking events and simulation competitions. The Northwestern MEM program hosts an exclusive tailgate party for faculty and students in September.
Some Famous Alumni
Christopher Galvin- former chairman and CEO of Motorola
Blythe McGravie- Director of Accenture
Seth Meyers- Actor
David J Skorton- Former President of Cornell University
Application Essay for Northwestern MEM
Your statement is a central component of your application for Northwestern MEM, which will allow you to demonstrate your creativity, passion, and motivation. To ensure that it is concise and doesn't get lost in translation, please make sure that it is 300 words or less.
Why are you applying to the Northwestern University MEM program? Please include in your answer why you are interested in engineering management as well as your career goals.
Include any information that highlights your career progression or a personal experience you want to share with the admissions committee.
Letter of Recommendation for Northwestern MEM
You must have at least 3 letters of recommendation from people who have experience in a professional or academic setting to demonstrate your potential and work performance. The table below shows the recommended balance between academic and professional letters of recommendation.
| | | |
| --- | --- | --- |
| Years of Work Experience | Academic | Professional |
| Less than 3 | 2 | 1 |
| 3-5 | 1 | 2 |
| 5+ | 0 | 3 |

The admissions committee looks for comments on the following (where applicable):
Q. How long have you known the candidate, and in what capacity?
Q. Can you provide examples highlighting the candidate's career progress or suitability for our graduate program?
Q. Can you provide any point of comparison for the candidate against others in similar circumstances?
Interview Questions for Northwestern MEM
Interview questions that can be asked for Northwestern MEM are as follows:
Set 1
Q: Please introduce yourself (or) Tell me something about yourself
Q: Why do you want to pursue the (( COURSE ))?
Q: Why a MEM degree now? Why not an MBA?
Q: What's your plan B in case your career plans don't work out?
Q: Why not study in your home country?
Q: Have you ever lived in any other country or interacted with people from different countries?
Q: What are your plans? Or what are your short-term and long-term goals?
Q: Why this particular company? What do you know about this role?
Q: What are your major strengths and weaknesses?
Q: Which other schools have you targeted and why?
Q: Tell me about a recent news affair that has caught your attention.
Q: What was your role at your previous job/ Internship?
Q: What makes you unique from the other candidates?
Q: What are you passionate about? Give me some examples of how you have shown it.
Q: What is your proudest achievement?
Q: Give an example of when you failed. What did you learn from the experience?
Q: Give us an example of when you showcased leadership skills.
Set 2
Q: Would you be able to work under pressure with people of different nationalities? Could you give us an example of how you would succeed in this?
Q: How will you add value to the school and your batch mates?
Q: Can you tell me how were you able to get the "Z" result, in this internship you had undertaken? What were the steps you took?
Q: What are the skills required to enter (COMPANY)? Which skills do you have already and which skills do you need to develop?.
Q: How do you plan to deal with placement opportunities? Getting a work visa can be tricky
Q: How will a degree from our school help you in the future? Or what will be your key learnings from this degree?
Q: How do you plan to use the resources of the school?
Q: How would you translate your teamwork from your past experiences to the environment at ((school))?
Q: The work you did on project X seems interesting, can you elaborate on the same?
Q: What does Leadership mean to you?
Q: Give us an overview of your experiences so far.
Q: What has been your biggest obstacle so far and how have you conquered it?
Q: Tell us about a time when things didn't go the way you wanted— like a promotion you wanted and didn't get, or a project that didn't turn out how you had hoped?
Q: What, according to you, is the best way to inspire people?
What Makes Northwestern MEM Unique?
The Northwestern MEM program also holds regular information sessions on campus and online. These sessions are designed to provide prospective students with the necessary information to make informed decisions regarding their studies. The normal $50 application fee can be waived for those who attend an information session.
The amount of work experience is a list of the professional experience that an applicant possesses when they start their degree program at Northwestern University. For instance, in 2022, a Fall 2022 applicant might list their years of work experience as of September 2022.
After September 1, 2021, the GRE or the GMAT is optional for submission. However, most of them prefer to submit their test scores. All test scores will be used in the admissions process. This is because most of them have less than three years of work experience, and they want to show their proficiency and knowledge.
The Master of Engineering Management program aims to create a well-rounded graduate by emphasizing three key areas: innovation, leadership, and strategic thinking.
Although the program is offered throughout the year, students do not have to take all of the classes in one semester. They can start the program during the academic quarter that they choose. Students can finish their degree in around 2 to 3 years, depending on their choice of courses and whether they take summer or regular classes.

Conclusion
The Northwestern University MEM is an excellent choice for every student who wishes to make them bright. The MEM program offers two tracks, Business Analytics and Marketing Analytics. The Business track provides a business background in accounting, finance, economics, management, marketing and more; while the Marketing track provides a foundation in digital marketing fundamentals like SEO, SEM (search engine optimization and paid search), web analytics and more. Students can also choose from six concentrations that deal with specialized topics like social media advertising or email marketing.
Is it compulsory to submit GRE and GMAT scores for attaining admission in Masters of Engineering Management?
It is optional to submit GRE and GMAT scores. However, applicants are encouraged to submit their GRE and GMAT scores as part of their application process. If they feel that they will help strengthen their application, they are welcome to do so. However, their scores will not affect their review if they choose not to do so.
How much are the application fees for the MEM program?
The application fee is $50 and is payable in US funds. If you attended an information session and subsequently started your application, then your fee will be waived.
Is Northwestern University's MEM program a STEM degree?
The Northwestern Memorial School of Medicine is a STEM-focused university.
Specializations offered to students pursuing MEM degree?
The optional concentrations offered by the Master of Education program in process management and management are in four areas: product management, managerial analytics, project management, and healthcare systems.
I liked that the assigned representative is willing to make the extra mile for your essay. I liked that it wasn't a standardized product that just formulates your experiences but a continuous experience which really helps you reveal your true self in your essay. Without them i wouldn't have been able to get accepted into my first choice.
Admits from both HEC & ESCP :D…. to those contemplating whether to try their services or not….don't think.. Just take them … I couldn't think of any other service better than theirs'… Be is essay .. LOR .. Or interview .. They are the best in all… Not just for MIM essay they are commendable with MBA essay as well.
The MiM-Essay team can significantly improve your essays and increase your chances of getting into your target programs. For people with a non-business background, the MiM-Essay team is good at highlighting the relevant information within your experiences, and making the stories resonate with audiences. An admit from HEC just proves the worth of their services 🙂
Taking the essay and interview pack was one of the best decisions I made during the journey, not only is their profound knowledge about business schools very helpful but also their constant support will keep you motivated. I am very happy with the service they propose. I truly believe it gave me a strong competitive advantage and helped me present a polished image of myself in front of the LBS panel, ultimately getting me an admit.
I would say, do not think twice about it and GO for it. It is a worthwhile investment and will go a long way in helping you secure a place at your dream college. I not only got into my target colleges- HEC & ESSEC but even won a 20,000 euro scholarship!
They know what they do and they are 100% effective. I wanted to get into LSE and Duke, & with their assistance in all the phase of the admission process, we succeeded! To everyone who is wondering if these services are useful, I can firmly say that I probably couldn't have succeeded without them.

It was a great experience working with MiM-Essay team, they helped me crack into LBS my first priority, I did not even need to think of my second-priority or whatsoever. If MiM-Essay team diagnosed you, and then, ensured that you have a high level of possibility of achieving your aims, they definitely can help you prepare for the applications perfectly.
Mim-Essay helped me write my story in a way that was compelling and distinct. Through brainstorming, attentive listening, patience and hard work, the Mim-essay staff helped me find what made me unique and competitive in a large pool of applicants. In addition, the limitless edits made the essays and the resume engaging and appealing enough to stand out during the application.
Right from the very beginning, I received a lot of quality attention, which not only enabled me to optimally prepare my application package, but also to remain confident throughout this sometimes-turbulent process. MiM team helped me with not only application documents, but also choosing the best programs given my goals and I found its advise to be invaluable. MiM team did not provide cookie cutter advice that would be applicable to all candidates.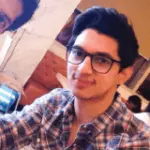 Right from my first conversation, I knew MIM-Essay is going to the apt mentor which would help me get into one of my target schools. In short, I'll be studying at one of the best B-schools and MIM-Essay has a lot to do with it. They paid attention to the minutest of the details and made sure that every element of the application is a 10/10.
Professional, personalized, understanding are some of the immediately visible traits that you notice about their service. They know we are worried. They know we want to do our best. So, they do everything possible to make the best happen without us getting too worried. The most value that MiM-essay adds is that they believe in experience-based answers and moreover highlight the learning in each experience. I think their ability to modify every essay as per your personality, your thoughts and your inclinations makes them extremely good at what they do.
I approached MiM essays after I got 3 rejects. I was really depressed about admissions and wanted a way to get an admit to at least one of the best schools. The approach used to help me was brilliant right from the start. The question guide I had gotten for LBS interview included almost all the questions I was asked in the actual interview. I've realised that such fine tuning of application is the magic to success. I got admits to both the colleges (LBS and LSE). I have already recommended MiM essays to at least 10 people. MiM Essays is THE RIGHT place for any MiM aspirant to be in.
MiM-Essay puts in its best efforts to understand the profile of the candidate in-depth. Another amazing service that is offered by the team is multiple edits till you get the best. NO LIMIT ON EDITS. THEY MAKE SURE TO CREATE BEST PROFILE!! Edits are done to back up the points with convincing background stories. They focus on this aspect the most to chalk out the best draft.
The most appealing aspect of MiM-Essay is the incredibly user-friendly and systematic strategy they've developed for dealing with the entire application process. It was like going through a course/training on how to deal with this journey by going through the numerous videos, samples, and interview prep that Abhyank had put up. I find it fascinating that, while the entire staff is there to support you, they do not spoon-feed you essays and instead challenge you to give it your all. From the beginning of this trip until the very end, when I received my admittance, I've noticed a significant change in myself, and MiM Essay's coaching has helped me acquire tremendous clarity.
MiM-Essay is worth every penny. My consultant was a true partner and was available whenever necessary; it was a seamless process despite our 6 hour time difference. I would not hesitate to give my full recommendation to anyone applying to a masters degree in business; I question whether I would have been accepted to so many world-renowned programs had it not been for my consultant and the MiM-Essay team.
Even though I decided to apply in the last days of submission, my consultant was available for my questions all the time and the answers were always helpful. He knows really well which parts you should highlight and which ones to get rid of. I believe I wouldn't get accepted without MiM-essay help. Even if you think you wrote your application really well. I am sure there is always something to improve that MiM-essay will notice.
With a score of just 640 in GMAT and still getting into these prestigious colleges explains how much value MIM Essay added to my application. With MiM-Essay, admissions to one of your dream colleges is guaranteed. It is the right place to approach since all the counselors have gone through the application process and have knowledge about the process to give inputs.
Sometimes you can get caught up in fantasy and other consultants may even promise something they can't deliver but MiM Essay team helped me align the right school with my goals. They took the time out to understand my motivations and experiences and helped me build a profile that was true to myself. It is easy in some ways to just memorize interview answers but in a stressful situation that's a risk which is why I really appreciated all the notes and mock interview sessions MiM-Essay gave me. With lakhs of students applying to the best programs, you must find a way to set yourself apart and MiM-Essay can help you find that