Nova SBE MIM Review
Nova SBE MIM Introduction
Course Duration

18-24 Months

Course Fee

€12,150

Salary

€36,152

Intake

1
Nova SBE MIM (Master in Management) program is an immersive two-year full-time undertaking that equips recent graduates from any field with a robust understanding of management principles. Offered by Nova SBE, this distinguished curriculum provides participants with diverse learning opportunities, along with unparalleled faculty members who can assist them during their professional careers.
Nova SBE MIM Class Profile
Nova SBE MIM program is an exceptional venture that attracts students of diverse backgrounds and experiences. Class sizes typically range from 150 to 200 with an average age of 23, though there are people from all corners of the globe enrolled in this course! Through its flexible approach, Nova SBE places emphasis on team-building and networking skills - creating a dynamic learning environment for both instructors and students alike.
Average Age

24

Average Work Ex

1 Year

Class Size

41
Nova SBE MIM Acceptance Rate
Nova is a well-known university that places a high value on academic accomplishment. This indicates that the most crucial factor to consider when evaluating a candidate is academic proficiency. The most important document in your Nova SBE MIM application is your transcripts, which reveal a lot about your academic motivation and performance over time. Nova is looking for individuals who have excelled in a variety of challenging subjects. The rate of acceptance is 76 percent.
Program and Curriculum Nova SBE MIM
This program is developed as an enriching combination of core courses, electives, skill modules, and work projects, and the course provides students with the required academic rigor and professional knowledge to succeed in management roles. The program involves an extensive period of professional transformation that prepares the students for global challenges in all industrial milieus. The Nova SBE MIM starts with a discovery week, and a student can choose an area of expertise to focus their master's studies on a particular area.
Core Course
Finance
Human Resources
Marketing
Statistics
Strategy
Electives
Accounting & Auditing
Financial Management
Digital Business
Human Resources Management
Innovation & Entrepreneurship
Marketing
Operations Management
Social Enterprise
Strategy & International Business
Extra Activities of Nova SBE MIM
Nova SBE is committed to its students' overall development. As a result, they provide students with a variety of academic and non-academic clubs and organisations to choose from. During their time at Nova SBE, students can also participate in a variety of internships. These internship possibilities could come from industry partners, allowing students to obtain practical experience.
Events
Nova Cultural Event
Future Talks Sessions
NOVA Annual Conferences
Students Club
Nova Social Consulting Club
Nova Economics Club
Nova Investment Club
Marketing Consulting Student Club
Nova SBE Startup Student Club
Nova Portfolio Management Club
Nova Women in Business Club
Eligibility and Requirements for Getting into Nova SBE MIM
Nova SBE MIM program eligibility and related documents.
Eligibility
Candidates from any Bachelor's program are eligible. However, candidates with limited quantitative skills may need to complete bridging courses in August.
Candidates are encouraged to provide evidence of English language proficiency at level B2. No knowledge of Portuguese is required.
Professional experience is not a requirement to be admitted. Candidates should have less than two years of professional experience.
Should be under 26 years old.
Document Related to the Application
Passport photo
Copy of ID card
Curriculum Vitae (in English)
Grade transcript with full list course list and grades
Motivation letter/cover letter in English (for Double Degree candidates)
English Certificate (when available)
Second foreign language certificate (for International Master in Management)
Proof of mobility experience (for International Masters in Management)
Application fee payment receipt (non-refundable fee of 51€ for all applicants)
Any other documents in English that you think may enrich your application, such as a motivation letter or reference letter
Additional Application Form (for Double Degree candidates only)
The application fee for the direct application is €70.
Nova SBE MIM Deadlines
Nova SBE MIM program has a flexible admissions process, with no set deadlines. Applicants are encouraged to submit applications as early as possible for both optimal chances at admission and sufficient time to obtain visas and scholarships; decisions typically arise within three-to-four weeks of submitting materials.
| | |
| --- | --- |
| Deadline | Dates |
| Deadline | 28 APRIL |
Nova SBE MIM Employment / Placement
The MIM program at Nova SBE has an enviable track record of graduates finding employment and placement, with its career development team working closely with students to aid them in attaining their Master in Management career goals. By the end of graduation, 90% of Nova SBE MIM graduates have found placements within six months; these positions span a myriad of industries and sectors all over the world. Alumni connections remain valuable resources for furthering one's career - regardless of where one lands.
$39,429
AVERAGE STARTING SALARY
Top Sectors Hiring Nova SBE MIM Graduates
Nova SBE MIM is intended to give students exposure to business and management. The school's objective is to train leaders for business, which typically takes them through numerous industries or to entrepreneurial jobs. Furthermore, 94 percent of Nova MiM graduates were employed within six months of graduation, and there are numerous global job opportunities. Graduates have the opportunity to work in various fields.
Companies recruiting from Nova SBE MIM
Consulting
Finance
Ernst & Young
KPMG
Baker Tilly
Technology
Microsoft
Accenture
Amazon
Nova SBE MIM Alumni Info
Nova SBE alumni boast an extensive network, boasting nearly 17,000 alumni in over 100 countries. This expansive community provides countless opportunities for professional networking as well as mentorship and advancement within a career. The school's Career Development Team works diligently with alums to provide ongoing guidance and support in the pursuit of both students' futures as well as furthering the success stories of graduates.
Some Famous Alumni
António Simões – CEO of Santander Spain and the Regional Head of Europe
Vítor Gaspar – Former Minister of Finance and Minister of State
Application Essay for Nova SBE MIM
Master in Management Essay for college applications is a fantastic method to impress admissions officers. As a result, personalize your application essay by delving deep into your passion for and desire to learn more about your subject and crafting a response that can only be tied to you.
Q1. Write a motivational letter to express your strengths and interests.
When writing the motivational statement, the applicant is advised to focus on the following:
Why do you think that the university and the Master's program are interesting and suitable for you?
Focus on some of your strongest qualifications, past experiences (international experiences are always relevant), and qualities; organize the middle paragraphs in terms of the qualifications most relevant to the program. You can also refer to your CV for more details.
Conclude by restating your interest and showing appreciation for the chance to prove yourself in the letter
Q2. What is the most important thing that you would like us to know that is not in your résumé or application?
This component is critical in determining who you are as a student and as a person in order to determine the value you could bring to our program. Use this as an opportunity to highlight your distinct qualities and personality. Begin with a powerful introductory paragraph about yourself, both personally and professionally. Then demonstrate your great academic record, professional advancement, client management experience, leadership, and foreign experiences. Make a list of some of your most significant accomplishments, along with any figures or prizes you may have gotten. Demonstrate your great performance through promotions, leadership chances, or overseas deputation.
Q3. Show us an activity you enjoy doing. Tell us how you think it contributes to your personal and professional development.
Try to mention your strengths in this section and be extremely honest about them. Don't overwrite and be to the point. Avoid exaggerating. Describe what you now require in order to achieve your short and long-term objectives. Demonstrate how an MBA or Nova SBE MIM degree may assist you in bridging the skills gap and achieving your short-term goal.
Essay questions for the Nova Fellowship for Excellence:
State your contribution to the academic life and community in your previous studies (Up to 1000 characters)
State your extracurricular activities and social engagement (Up to 1000 characteristics)
State your academic achievements (remember that your Grade Point Average has already been discriminated above) (Up to 1000 characteristics)
Letter of Recommendation for Nova SBE MIM
The most important thing to keep in mind when writing graduate school letters of recommendation is that they must be prepared by someone who knows you professionally. In principle, each recommender's LOR should highlight a variety of your qualities, with varying levels of involvement. Nova School of Business and Economics requires one academic and one professional LOR for the Nova SBE MIM program. Remember that your recommendation letter should add value to your application by demonstrating how relevant the program is to you.
Academic LOR
An Academic LOR is a letter that explains your application for admission to the university in question and includes recommendations from your professors or academic mentors.
Professional LOR
A professional letter of recommendation is essential for admission to a master's program. Such letters can be written by supervisors, managers, heads, and other senior employees, as well as peers. Students should be aware that the professional LOR must be indicated on the letterhead.
Interview Questions for Nova SBE MIM
Here are some Nova SBE MIM interview questions that you should consider while preparing for the interview-
Q: Tell me about yourself.
Q: Could you perhaps go through your resume with me?
Q: What are the benefits of pursuing a MIM? Why did you decide to attend Nova Business School?
Q: Why should you perform a MiM now rather than later? Why would you want to get a MiM at this point in your career?
Q: What are your immediate and long-term goals?
Q: What is your contingency plan?
Q: What are your most valuable possessions? Could you please give some specific examples?
Q: What is your most serious flaw? Could you please give some specific examples?
Q: How can you add value to the class?
Q: Why should we bother with you in the first place?
What Makes Nova SBE MIM Unique?
Here are five unique points about the Nova SBE MIM (Master in Management) program:
Diverse Curriculum: The MIM program offers an enriching selection of management and business topics, including finance; marketing; strategy; entrepreneurship, and innovation.
Practical Learning: The course concentrates on practical learning by utilizing case studies, simulations, and real-world projects; providing students with hands-on experience and more advanced comprehension of business principles.
Strong Career Development: Nova SBE has an extensive career development team, who collaborates closely with students to help them realize their ambitions and procure job opportunities. They provide comprehensive guidance and resources that will assist in navigating the job market successfully while also attaining success within their chosen field.
International Exposure: Students in the program benefit from a truly global experience, with a diverse student body, international faculty members, and partnerships with over 200 universities worldwide. Students have exclusive opportunities to travel abroad and acquire valuable international exposure as well as cultural awareness that can be further enhanced upon return.
Alumni Network: Nova SBE boasts an impressive alumni network that provides beneficial relationships, mentorship, and professional opportunities for both students and alums alike. This expansive network spans the globe with over 17,000 individuals located in more than 100 countries; it is well regarded amongst business leaders.
Conclusion
In sum, Nova SBE MIM (Master in Management) program is an esteemed route for recent graduates from any area of study to acquire a comprehensive understanding of management principles. The curriculum offers students world-class instruction and opportunities for practical learning experiences coupled with robust career development support; furthermore, alumni can rest assured knowing the program provides them with a highly selective educational experience that will set them apart from other professionals in their respective fields.
is GMAT & GRE necessary to apply for Nova SBE MIM?
No, uploading a GMAT or GRE test is mandatory.
Is Nova SBE a good university?
Indeed, Nova School of Business and Economics (Nova SBE) enjoys recognition as one of the most acclaimed business schools in Europe and across the globe. Accredited by such esteemed institutions as the American Association for Collegiate Schools of Business (AACSB), European Quality Improvement System International - Equitable Assurance Scheme for Higher Education Institution – India-based AMBA Programmes recognized Nova SBE to ensure high-quality education provided.
Furthermore, this prestigious school boasts a diverse student body; an international faculty; extensive partnerships with over 200 universities worldwide; plus an enviable alumni network that continues to inspire success after graduation.
What is Nova SBE ranked in QS?
As of my cutoff date in September 2021, Nova School of Business and Economics (Nova SBE) has been ranked 42nd in the QS World University Rankings for Business and Management Studies. However, this figure could fluctuate depending on which criteria is used; additionally it would be wise to factor into account if it's a current or past ranking.
Can I change from Economics to Management or vice-versa at Nova SBE?
By the end of the 1st year, students at Nova SBE can request to change courses. This change however is guaranteed for Nova SBE students and has to pay a fee of €70.
I liked that the assigned representative is willing to make the extra mile for your essay. I liked that it wasn't a standardized product that just formulates your experiences but a continuous experience which really helps you reveal your true self in your essay. Without them i wouldn't have been able to get accepted into my first choice.
Admits from both HEC & ESCP :D…. to those contemplating whether to try their services or not….don't think.. Just take them … I couldn't think of any other service better than theirs'… Be is essay .. LOR .. Or interview .. They are the best in all… Not just for MIM essay they are commendable with MBA essay as well.
The MiM-Essay team can significantly improve your essays and increase your chances of getting into your target programs. For people with a non-business background, the MiM-Essay team is good at highlighting the relevant information within your experiences, and making the stories resonate with audiences. An admit from HEC just proves the worth of their services 🙂
Taking the essay and interview pack was one of the best decisions I made during the journey, not only is their profound knowledge about business schools very helpful but also their constant support will keep you motivated. I am very happy with the service they propose. I truly believe it gave me a strong competitive advantage and helped me present a polished image of myself in front of the LBS panel, ultimately getting me an admit.
I would say, do not think twice about it and GO for it. It is a worthwhile investment and will go a long way in helping you secure a place at your dream college. I not only got into my target colleges- HEC & ESSEC but even won a 20,000 euro scholarship!
They know what they do and they are 100% effective. I wanted to get into LSE and Duke, & with their assistance in all the phase of the admission process, we succeeded! To everyone who is wondering if these services are useful, I can firmly say that I probably couldn't have succeeded without them.

It was a great experience working with MiM-Essay team, they helped me crack into LBS my first priority, I did not even need to think of my second-priority or whatsoever. If MiM-Essay team diagnosed you, and then, ensured that you have a high level of possibility of achieving your aims, they definitely can help you prepare for the applications perfectly.
Mim-Essay helped me write my story in a way that was compelling and distinct. Through brainstorming, attentive listening, patience and hard work, the Mim-essay staff helped me find what made me unique and competitive in a large pool of applicants. In addition, the limitless edits made the essays and the resume engaging and appealing enough to stand out during the application.
Right from the very beginning, I received a lot of quality attention, which not only enabled me to optimally prepare my application package, but also to remain confident throughout this sometimes-turbulent process. MiM team helped me with not only application documents, but also choosing the best programs given my goals and I found its advise to be invaluable. MiM team did not provide cookie cutter advice that would be applicable to all candidates.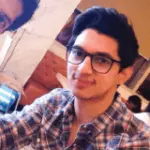 Right from my first conversation, I knew MIM-Essay is going to the apt mentor which would help me get into one of my target schools. In short, I'll be studying at one of the best B-schools and MIM-Essay has a lot to do with it. They paid attention to the minutest of the details and made sure that every element of the application is a 10/10.
Professional, personalized, understanding are some of the immediately visible traits that you notice about their service. They know we are worried. They know we want to do our best. So, they do everything possible to make the best happen without us getting too worried. The most value that MiM-essay adds is that they believe in experience-based answers and moreover highlight the learning in each experience. I think their ability to modify every essay as per your personality, your thoughts and your inclinations makes them extremely good at what they do.
I approached MiM essays after I got 3 rejects. I was really depressed about admissions and wanted a way to get an admit to at least one of the best schools. The approach used to help me was brilliant right from the start. The question guide I had gotten for LBS interview included almost all the questions I was asked in the actual interview. I've realised that such fine tuning of application is the magic to success. I got admits to both the colleges (LBS and LSE). I have already recommended MiM essays to at least 10 people. MiM Essays is THE RIGHT place for any MiM aspirant to be in.
MiM-Essay puts in its best efforts to understand the profile of the candidate in-depth. Another amazing service that is offered by the team is multiple edits till you get the best. NO LIMIT ON EDITS. THEY MAKE SURE TO CREATE BEST PROFILE!! Edits are done to back up the points with convincing background stories. They focus on this aspect the most to chalk out the best draft.
The most appealing aspect of MiM-Essay is the incredibly user-friendly and systematic strategy they've developed for dealing with the entire application process. It was like going through a course/training on how to deal with this journey by going through the numerous videos, samples, and interview prep that Abhyank had put up. I find it fascinating that, while the entire staff is there to support you, they do not spoon-feed you essays and instead challenge you to give it your all. From the beginning of this trip until the very end, when I received my admittance, I've noticed a significant change in myself, and MiM Essay's coaching has helped me acquire tremendous clarity.
MiM-Essay is worth every penny. My consultant was a true partner and was available whenever necessary; it was a seamless process despite our 6 hour time difference. I would not hesitate to give my full recommendation to anyone applying to a masters degree in business; I question whether I would have been accepted to so many world-renowned programs had it not been for my consultant and the MiM-Essay team.
Even though I decided to apply in the last days of submission, my consultant was available for my questions all the time and the answers were always helpful. He knows really well which parts you should highlight and which ones to get rid of. I believe I wouldn't get accepted without MiM-essay help. Even if you think you wrote your application really well. I am sure there is always something to improve that MiM-essay will notice.
With a score of just 640 in GMAT and still getting into these prestigious colleges explains how much value MIM Essay added to my application. With MiM-Essay, admissions to one of your dream colleges is guaranteed. It is the right place to approach since all the counselors have gone through the application process and have knowledge about the process to give inputs.
Sometimes you can get caught up in fantasy and other consultants may even promise something they can't deliver but MiM Essay team helped me align the right school with my goals. They took the time out to understand my motivations and experiences and helped me build a profile that was true to myself. It is easy in some ways to just memorize interview answers but in a stressful situation that's a risk which is why I really appreciated all the notes and mock interview sessions MiM-Essay gave me. With lakhs of students applying to the best programs, you must find a way to set yourself apart and MiM-Essay can help you find that