NYU Stern MBA Review
NYU Stern MBA Introduction
Course Duration

2 Years

Course Fee

$87,641

Salary

$175,000

Intake

1
NYU Stern offers a range of MBA programs tailored to support individuals in achieving their distinct professional and academic goals. The flagship program is the two-year full-time MBA, which now features a new co-curriculum aimed at enhancing students' capacity to drive change, understand complexities, and exert influence.
At the core of the two-year MBA program is The Change: Studio, an innovative initiative designed to equip students with the confidence and skills required to thrive in an ever-evolving and ambiguous business landscape. This experiential learning environment empowers students to navigate the challenges of constant change and uncertainty, preparing them for successful careers in a dynamic professional world.
Through this unique program, NYU Stern ensures that its MBA graduates are well-prepared to embrace and lead change, confidently adapting to new situations and making meaningful contributions to their organizations. With a focus on resilience and agility, NYU Stern's MBA programs are ideally suited for individuals seeking to excel in an environment characterized by continuous transformation.
NYU Stern MBA Class Profile
Students from several nations made up the 2024 entering NYU Stern MBA Program. Approximately 44% of students have international citizenship, and 45% are female. 324 students were accepted out of 3,553 applicants. 98% of the students have work experience, with the average class work experience being 5 years.
The majority of the students come from the financial services sector accounting for 24%, closely followed by Consulting sector with 12%. The rest of the students have a background in consumer product retail, military and government, real estate, law, advertising, energy and engineering.
The NYU Stern MBA class profile also boasts a highly international cohort, with students representing more than 100 nationalities. This diversity enriches the learning experience and provides valuable opportunities for cultural exchange and networking. The MBA NYU Stern program provides an exceptional educational experience and prepares students for leadership roles in the global business world.
Average Age

23-42

Average GPA

3.62

GMAT

733

Average Work Ex

5

Class Size

324
NYU Stern MBA Acceptance Rate
The acceptance rate NYU Stern MBA program is around 15%. Although Academic play a vital role to decide your admission to the MBA program, several other criteria are also evaluated by the admissions committee. New York University Stern MBA evaluates each candidate holistically across three dimensions: Academic Profile, Professional Achievements & Aspirations and Personal Characteristics.
Program and Curriculum NYU Stern MBA
The quite an extensive and hardcore experiential program & curriculum with NYU Stern MBA course duration that balances theory and practice with a structure tailored to meet your leadership and development needs. During the first year, the program aims to provide one with a rigorous and analytical grounding in the techniques and frameworks of global general management. And in the second year, the school helps one to continue to develop your goals.
For all entering full-time MBA students, launch serves as a formal introduction to the program experience. Through LAUNCH, NYU Stern hopes to change MBA students' perspectives and encourage them to think broadly about how businesses may use obstacles to their advantage in order to benefit society.
Core Courses at NYU Stern MBA (Year-1)
Financial Accounting & Reporting: Provides an understanding of financial statements and reporting practices to analyze a company's financial health and make informed business decisions.
Statistics & Data Analysis: Equips students with the tools and techniques to interpret data, draw meaningful insights, and make data-driven decisions in business.
Business Analytics: Focuses on applying analytical tools and methodologies to solve complex business problems, uncover trends, and drive strategic decision-making.
Firms & Markets: Explores the dynamics of markets, competition, and industry structures to understand how firms operate and compete in different market environments.
Foundations of Finance: Covers fundamental concepts of finance, including time value of money, risk and return, valuation, and capital budgeting, to provide a strong financial framework for decision-making.
Core Courses at NYU Stern MBA (Year-2)
Digital Strategy: This course delves into the critical strategies of harnessing digital technology and tools to create value and competitive advantage in business.
Financial Reporting Analytics: This course addresses the analysis and evaluation of financial statements utilizing a variety of analytic tools and procedures.
Financial Reporting for Today's Economy: This course emphasizes the paramountity of financial reporting and the impact that economic fluctuations have on its practices.
Global Economic Analysis: This course provides a comprehensive comprehension of the international economy and its ramifications on business decisions.
Innovation and Technology Strategy: This course delves into the importance of innovation and technology in shaping and sustaining competitive advantage within today's business environment.
Electives at NYU Stern MBA
Accounting: Focuses on the financial aspects of businesses, dealing with topics like financial reporting, analysis, and decision-making.
Economics: Uncover the behavior and interplay of individuals, organizations, and markets to improve students' comprehension of economic trends and regularities.
Finance: This course covers the management of money and investments, including financial markets and the valuation process as well as risk mitigation strategies.
Marketing: Unravels the creation, propagation, and provision of goods and services to patrons; exploring issues like consumer behavior, market research or branding strategies.
Management Science and Operations: Offers learners the resources and techniques to dissect and optimize business processes, including operations management, supply chain management as well as analytics-based strategies.
Organizational Behaviour: Focuses on the human dimension of businesses, from leadership to teamwork to communication and motivation. This course provides students with an in-depth exploration of strategy and entrepreneurship which covers topics like competitive analysis, innovation creation/introduction as well as new venture development.
Clubs and Associations at NYU Stern MBA
Entrepreneurship Club: Offers a wealth of resources and networking opportunities for students eager to embark upon their own enterprise.
Tech and Media Club: Promotes innovation and growth in the technology and media industries, featuring gatherings, interaction opportunities as well as professional development pursuits.
Women in Business Club: Catapulting women into the upper echelons of business, this initiative strives to level the playing field for all and promote equality and diversity.
Black in Business Club: Offers aid and resources to the black community, while proactively advocating for inclusion in the business world.
Out In Business Club: Focuses on the LGBTQ+ community, promoting diversity and inclusivity within the business world through themed events and networking opportunities.
Impact Consulting Club: Offers consulting services to non-profit organizations and social enterprises, with a keen eye towards social impact and sustainability.
Private Equity and Venture Capital Club: Offers networking and training opportunities for students interested in private equity and venture capital sectors.
Extra Activities at NYU Stern MBA
Apart from academics, NYU Stern MBA focuses a great deal on extracurricular activities and co-scholastic endeavors. There is a range of NYU Stern clubs that play a key role in creating phenomenal global experiences, for instance, visiting the spice sellers in Kolkata, India, partaking in PE treks in Hong Kong, etc.
NYU Stern MBA takes you on a worldwide adventure, making you travel the world, and leading you to get aware of the profound aspects of different cultures and traditions. Moreover, NYU Stern paves the way for you to build on your leadership acumen and build a dynamic personality.
With 75+ clubs, 1000+ events, and 150+ student leaders, NYU Stern is a place to be.
Scholarship for NYU Stern MBA
1. Laidlaw Women's Leadership Fund: This scholarship is designed to reward women who demonstrate a truly unflagging devotion towards leadership and academic success; further, they should be willing to bring about substantial social change while pursuing an MBA at NYU Stern. Applicants may be awarded up to 30,000 USD worth of assistance per annum if they are enrolled in this program.
2. iSchool Connect Scholarship: This scholarship is offered in conjunction with iSchoolConnect and provides financial aid to those pursuing an MBA at NYU Stern. Applicants from any nation are eligible and can receive up to $5,000 towards tuition NYU Stern MBA fees.
3. Lady Meherbai D Tata Education Trust Scholarship: This scholarship is available to applicants from India who have opted for a full-time MBA at NYU Stern. Applicants are chosen based on their academic standing and demonstrated leadership capabilities along with financial need in order to receive funding towards educational expenses.
Eligibility and Requirements for Getting into NYU Stern MBA
To be considered for admission to the NYU Stern MBA program, it accepts the Executive Assessment Test (EA), LSAT, MCAT, and DAT, in addition to the GMAT and GRE. , and demonstrate at least three years of work experience. Moreover, candidates should also possess adequate English proficiency as well as show evidence of professional acumen and leadership qualities; all these criteria must be met in order to enter this prestigious course.
You should be aware of the program and duration and other details. Here are the NYU Stern MBA eligibility & requirements criteria and documents related to the application:
Eligibility
An undergraduate degree or equivalent qualification
With a minimum of two years' work experience.
Application Fees
The application fee for the direct NYU Stern MBA fees application is £200.
Application Documents
Degree certificate(s) or current certificate of enrolment.
A one-page resume (CV).
All official up-to-date academic transcripts and official GPA.
GMAT or GRE official test score report.
English language proficiency test score report (TOEFL or TOEIC or PTE or Cambridge).
Two completed online reference forms.
GPA needed for NYU Stern MBA
GPA, or Grade Point Average, is an indicator of academic achievement. NYU Stern does not stipulate a minimum GPA requirement for admittance into its programs; however, it remains common knowledge that an exemplary educational pedigree will commonly be expected from candidates.
In addition to GPA criteria such as class standing and test marks evaluated during the application process are also taken into consideration by admissions officers when assessing candidates' qualifications.
GMAT needed for NYU Stern MBA
The GMAT, or Graduate Management Admission Test, is a globally recognized standardized examination that many business schools utilize as an evaluation tool for candidates hoping to gain admission into their MBA programs.
In order to be considered for admission and get a good NYU Stern MBA GMAT applicants must attain a minimum GMAT score of 600; however, should other tests such as the GRE or Executive Assessment (EA) yield comparable results they may also be accepted in lieu of this requirement.
GRE needed for NYU Stern MBA
Business schools around the globe have made accepting GRE scores as a substitute for GMAT scores more prevalent. Leading academics like NYU Stern are among those that will accept an SCQ minimum of 158 for Verbal and 160 for Quantitative sections- even if applicants have yet to attain this benchmark on their own.
Average Work Experience needed for NYU Stern MBA
MBA students typically possess an average of five years' worth of professional experience, though no hard-and-fast limit exists. Admissions officers seek applicants who reflect the potential for leadership and have attained success in their respective fields.
Is IELTS needed for NYU Stern MBA
The NYU Stern requires a minimum score of 7.0 for non-native English speakers to prove their proficiency in the language. Accepted tests include the IELTS (International English Language Testing System), TOEFL, Cambridge Certificate of Proficiency in English, and Pearson Test of English Academically - though they may vary depending upon the place or institution where one is seeking admission.
NYU Stern MBA Deadlines
The NYU Stern MBA deadlines for the program application vary depending on the round in which applicants choose to apply. The school typically has four application rounds per year, with deadlines usually falling in September, January, February, and April. It's worth noting that the school operates on a rolling admissions basis, which means that applications are reviewed as soon as they are received, and decisions may be made before the final deadline.
It's recommended that applicants submit their applications as early as possible to increase their chances of admission and to allow sufficient time for visa and scholarship applications if necessary.
NYU Stern MBA Admission Process
The typical path to admission into an NYU Stern MBA program includes the following itinerary:
Applying: Commencing the process of applying is first and foremost an endeavor that necessitates the submission of an online application. This comprises both personal details as well as academic achievements; while it certainly should also include essays, letters of recommendation - and so on!
Standardized & English language proficiency: Applicants to the BAR program must take either the GMAT or GRE and submit their scores. For applicants whose native language is not English, they must undertake TOEFL or IELTS assessments for English proficiency.
Interview: Candidates who have been shortlisted for admission are cordially invited to meet with a member of the admissions team. The interview may take place on campus, off-campus or via Skype.
Decision: After deliberation, the admissions board resolves the candidate's application. This could result in an offer of admission, placement on a waitlist or outright denial.
Acceptance: If an offer of admission is made, the candidate can readily accept it and make a downpayment to secure their space in the course.
When do the admissions start?
Applicants for the NYU Stern MBA program typically commence the admissions process in September or August of each year - although, always consult with their official website to ascertain when dates will be availed.
| | |
| --- | --- |
| Rounds | Deadlines |
| Round 1 | 5 January 2023 |
| Round 2 | 27 March 2023 |
NYU Stern MBA Employment / Placement
The MBA program at NYU Stern has an outstanding reputation for preparing graduates for successful careers in various industries globally. The school's Career Center offers comprehensive support to students, including career coaching, networking opportunities, and access to job postings. The employment and placement are impressive, with graduates securing top positions in leading companies worldwide.
According to the latest NYU Stern MBA employment & placement report, 95% of the class of 2020 secured employment within three months of graduation, with an average salary of £78,787. The school's extensive alumni network also provides excellent opportunities for graduates to continue their professional development and connect with fellow alumni.
Overall, it is a wise investment in your future career, with the school's strong industry connections and career services providing exceptional employment and placement outcomes.
NYU Stern MBA Average Starting Salary
According to the most recent employment report, the starting NYU Stern MBA salary is around £85,000 - a significant increase from last year's figure. Salaries in consulting, finance and technology reached as high as £110,000- £120,000 for some candidates with diverse work experience and industry expertise.
NYU Stern MBA Placement Statistics
The latest employment report for graduates reveals that 94% of those graduating were offered a position within three months. Consultant, finance, and technology sectors have the highest number of job placements secured; UK-based placements are at the top, with US and Asia coming in third place, respectively.
NYU Stern MBA Employment Report
Despite having different admission requirements and curricula, the Employment Report of the program is a critical reference point for students. Not only does their school have an impressive reputation in business education, but its latest figures also reveal that the average salaries of recent graduates were around $160,000 – with consulting and finance sectors being among the most lucrative industries.
Furthermore- according to this report - 92% of those who successfully graduated from Stern's program within three months received job offers.
$170,000
AVERAGE STARTING SALARY
Top Sectors Hiring NYU Stern MBA Graduates
Several top companies across various industries recruit from the NYU Stern MBA program. The program's graduates are highly sought after and have gone on to work for some of the world's leading organizations. The program's global reputation and alumni network plays a crucial role in securing job opportunities for MBA NYU Stern graduates.
Companies Recruiting from NYU Stern MBA
Herein, we shall talk about companies in the top three sectors so that you get a brief idea of the MNCs that you are willing to be a part of in the future:
Consulting
McKinsey & Co. - An internationally renowned management consulting firm, whose primary objective is to assist organizations and enterprises in successfully navigating through any challenges that may arise.
Boston Consulting Group - A premier management consulting firm that offers strategic consultancy services to a diverse array of clients in multiple sectors.
Bain & Co. - An advisory firm that helps clients craft workable solutions to vexing problems.
A.T. Kearney - A premier management consulting firm offering a wide range of services assisting businesses in sectors ranging from agriculture to finance.
Deloitte - A multinational professional services firm providing extensive consulting, auditing, and tax solutions to its patrons.
Finance
Credit Suisse - A premier investment banking, wealth management, and asset management organization with a global presence.
Goldman Sachs - A premier global investment banking, securities and investment management institution.
Partners Group - At this global private equity investment firm, we provide a comprehensive range of solutions to suit any investor's needs. Our offerings include funding opportunities in discrete private markets all over the world - be sure to explore!
Bridge Point Capital - An elite boutique investment banking firm specializing in acquisitions, fundraisings, and various financial advisory services.
Technology
Amazon - A multinational technology firm that specializes in e-commerce, cloud computing, digital streaming and artificial intelligence. This company has ambitious plans for the future!
Uber - An Uber-like company that provides transportation services via a mobile app platform.
American Express - A leading financial services concern that provides credit cards, charge cards, and other payment and financing solutions to clients across the globe.
Deliveroo - A venture that links up with eateries to offer meals to patrons via a mobile app.
NYU Stern MBA Alumni Info
More than 45,000 successful business professionals working in over 155 countries make up our thriving NYU Stern MBA alumni community. Benefit from ongoing alumni career support as you move through your professional life, experiencing increasingly senior challenges and career moves.
Some Famous Alumni of NYU Stern MBA
Vivek Wadhwa (an American technology entrepreneur)
Dawn Marie Psaltis (an American actress, retired professional wrestler and professional wrestling valet),
Carlos Calleja (a Salvadoran businessman and politician)
Amy Siskind (an American activist and writer)
William R. Berkley (President, WR Berkley Corp.),
Robert Greifeld (CEO, NASDAQ),
Vanessa Audi Rhys O'Brien (a British-American mountain climber, explorer, public speaker, and former business executive),
Nomi Prins (former MD, Goldman-Sachs),
Celina Midelfart (a Norwegian businesswoman)
Kenneth Gerard Langone Sr., (an American billionaire businessman, investor, and philanthropist)
Application Essay for NYU Stern MBA
The NYU Stern MBA essays has two essay questions – one compulsory and one optional.
Essay 1
What are your post-MBA goals, and how will your prior experience and the NYU Stern program contribute towards these?
Optional Essay
Is there any other information you believe the Admissions Committee should know about you and your application to NYU Stern?
Tips for NYU Stern MBA essays
Answering the Essays is not as complex as students think. However, it is essential that your answer contains ambition and relate to school values. You should keep the school values in consideration while preparing the Essays. Here are some tips to help you -
Reveal your specific post-MBA objectives. Elucidate your goals for the immediate future and anticipate longer-term ambitions, discussing how the program and previous experiences can aid in their achievement.
Demonstrate a profound understanding of the NYU Stern MBA program and its core values. By showcasing your ambitions in alignment with the school's objectives, you'll provide compelling evidence that you deeply comprehend the mission as well as its lofty aspirations.
Use your past experience to support your ambitions. This could help the admissions committee gain a better understanding of your potential and envisage how you can add value to the NYU Stern community.
Be forthright and self-assured as you craft your prose. Admission committees prize applicants who are cognizant of their capabilities and have the capacity to introspect upon any perceived shortcomings.
Allow the optional essay to fill any lacunae in your application. If you wish to expand upon certain aspects or elucidate any inconsistencies, then utilize this space wisely.
Letter of Recommendation for NYU Stern MBA
To submit an NYU Stern MBA application, you need to share a document called the Letter of Recommendation attested by a referee. Also, one needs to share the names of the referee and their details.
To do so, you must first find someone to serve as your referee. This person might be one of the following:
Your current employer (if you don't intend to ask your current employer to be a referee, a colleague shall suffice).
Someone who knows you well in a work context, such as a former employer or long-standing client (if you don't want to ask your current employer to be a referee, a colleague will suffice).
The university shall send your referee an email with log-in details for their online reference system when you enter their information into the online application form. In connection with your application, NYU Stern MBA reserves the right to contact your referee for additional information.
Interview Questions for NYU Stern MBA
SET 1
Q: Why NYU Stern?
Q: Tell me about yourself?
Q: Can you list down your achievements?
Q: How will you prioritize activities in NYU Stern?
Q: Why the UK over the USA?
Q: How do you plan to manage areas of improvement during NYU Stern?
Q: How much work experience do you have and in which background?
Q: If you get into NYU Stern MBA, which courses or classes would you lead the study group?
Q: Do you have any start-up ideas?
Q: What do you like about NYU Stern?
SET 2
Q: Apart from what's present in your resume, tell us something new?
Q: List down your 3 strengths and 3 weaknesses?
Q: What are the extracurricular activities you have been involved in?
Q: Would a scholarship make or break your application?
Q: Have you ever set up a team? How did it go?
Q: What does your team think about you?
Q: How would you contribute to NYU Stern peers? How is it different?
Q: What areas of business and management you like to get into?
Q: How do you plan to improve your global outlook?
Q: Share your thoughts on your work experience?
Tips for NYU Stern MBA interview questions
NYU Stern MBA interview questions tend to be focused on applicants and their careers. If you desire a smooth transition in your admission process, you must consider how to face these interview questions.
Be prepared and answer each question confidently. there are no set questions and you can only get samples to prepare. Therefore try focusing on other things than the answers themselves. Here are a few tips you can use to face the interview questions from NYU Stern MBA -
Research NYU Stern thoroughly: Before the interview, be sure to delve into the institution and program carefully; acquaint yourself with how your aspirations align with NYU Stern' core principles and ethos. It is essential that you understand these before commencing an interaction.
Practice your responses: As you prepare for an interview, it is important to familiarize yourself with commonly asked questions and anecdotes that highlight your achievements, abilities, and shortcomings. By confidently answering such queries in a manner befitting one's experience level, you will demonstrate poise as well as eloquence on the job site.
Highlight your unique experiences: Utilize the interview opportunity to underscore accomplishments and experiences that are absent from your application, demonstrating your singular capabilities and characteristics.
Be specific: When providing answers to questions about your motivations, experiences, and assets, be detailed and provide examples. This will help the interviewer comprehend your train of thought and discern how you might contribute to the NYU Stern community.
Show your passion: Throughout the interview, convey your enthusiasm for commerce and management. Demonstrate your eagerness to acquire new knowledge and expand your potential; this will highlight that you are a worthy candidate for admission into NYU Stern' MBA program.
What Makes NYU Stern MBA Unique?
The NYU Stern MBA program is a unique program that provides students with an eminently balanced education while also offering access to a global network of alumni. It emphasizes practical learning experiences and accommodates students from varying backgrounds, enabling them to gain real-world knowledge and insights from classmates who come from diverse life experiences. NYU Stern MBA is one of the best MBA colleges in USA.
Located in the bustling metropolis region - both financially successful as well as innovative - this MBA boasts an unparalleled opportunity for networking (both professionally and personally) alongside internships that provide ample exposure to local industries, further emphasizing the school's dedication towards diversity, sustainability & entrepreneurship.
Flexibility with regard to program tenure: MBA applicants at NYU Stern can complete their master's degree in 15, 18, or 21 months, depending on their particular objectives. The 15-month program is ideal for students who want to get back to work as soon as feasible after completing an outstanding.
Curriculum: The MBA NYU Stern curriculum is well-known for its high quality and rigour. It strikes an interesting balance between case discussions, lectures, and group work, which is an obvious benefit for students who believe that the case method alone cannot adequately teach some fundamental ideas.
The first-year curriculum consists of 13 core courses that address business topics such as corporate finance, accounting, marketing, and strategy. "Appropriately qualified students may be able to acquire an exemption (or waiver) from the core courses in Managerial Economics, Financial Accounting, Corporate Finance, and Management Accounting," according to the school.
Student Body: NYU Stern has a highly diversified student body. For instance, 90% of the 409 students in the 2015 batch were international students representing 69 different countries. The ratio of female students continues to rise, reaching 32% in the 2015 class (from 28 per cent in the class of 2012). Today, in 2022, it has reached 38%.
It's New York: The school's location is an important factor to consider. New York, despite its high cost of living or high NYU Stern MBA fees. It indeed is a fantastic city to live in, particularly with a busy nightlife, a rich cultural atmosphere, and a scrumptious, mind-boggling food scene.
Placement Opportunities: New York is one of Europe's most vibrant business centres. It is a financial centre and home to several European headquarters, providing MBA graduates with a plethora of professional options.
Conclusion
Is NYU Stern MBA worth it? The program is a globally recognized program that offers a comprehensive and challenging curriculum. The program provides students with the necessary skills and knowledge to succeed in the business world and has a diverse and dynamic student community.
The high employment and placement percentage, as well as the competitive starting salary, make the MBA NYU Stern program a valuable investment in one's future. With over 37% of its graduating class entering consultancy and over 22% entering investment banking, NYU Stern is amongst the best MBA schools in USA which has a strong placement in these industries in addition to its focus on luxury retail.
How long is an MBA at NYU Stern School of Business?
NYU Stern's full-time MBA program is for 2-years
How much is an MBA at NYU Stern?
For incoming NYU Stern MBA batch 2022-2023, the MBA tuition fee is $82,326.
What GMAT score do I need for NYU Stern MBA?
You need at least a 700+ GMAT score for top business schools like NYU Stern. The average GMAT score for NYU Stern's incoming class of 2023 is 729, with a GMAT range of 620-770.
What are the career prospects after completing the NYU Stern MBA program?
Graduates from the NYU Stern MBA program have an impressive track record of pursuing successful careers in a wide range of industries, with many going on to assume leadership roles.
Is there any scholarship or financial aid available for the NYU Stern MBA program?
NYU Stern offers a range of scholarships and financial aid opportunities for MBA students, including merit-based scholarships, need-based scholarships, and loans. Applicants are encouraged to review the available options and apply early.
I liked that the assigned representative is willing to make the extra mile for your essay. I liked that it wasn't a standardized product that just formulates your experiences but a continuous experience which really helps you reveal your true self in your essay. Without them i wouldn't have been able to get accepted into my first choice.
Admits from both HEC & ESCP :D…. to those contemplating whether to try their services or not….don't think.. Just take them … I couldn't think of any other service better than theirs'… Be is essay .. LOR .. Or interview .. They are the best in all… Not just for MIM essay they are commendable with MBA essay as well.
The MiM-Essay team can significantly improve your essays and increase your chances of getting into your target programs. For people with a non-business background, the MiM-Essay team is good at highlighting the relevant information within your experiences, and making the stories resonate with audiences. An admit from HEC just proves the worth of their services 🙂
Taking the essay and interview pack was one of the best decisions I made during the journey, not only is their profound knowledge about business schools very helpful but also their constant support will keep you motivated. I am very happy with the service they propose. I truly believe it gave me a strong competitive advantage and helped me present a polished image of myself in front of the LBS panel, ultimately getting me an admit.
I would say, do not think twice about it and GO for it. It is a worthwhile investment and will go a long way in helping you secure a place at your dream college. I not only got into my target colleges- HEC & ESSEC but even won a 20,000 euro scholarship!
They know what they do and they are 100% effective. I wanted to get into LSE and Duke, & with their assistance in all the phase of the admission process, we succeeded! To everyone who is wondering if these services are useful, I can firmly say that I probably couldn't have succeeded without them.

It was a great experience working with MiM-Essay team, they helped me crack into LBS my first priority, I did not even need to think of my second-priority or whatsoever. If MiM-Essay team diagnosed you, and then, ensured that you have a high level of possibility of achieving your aims, they definitely can help you prepare for the applications perfectly.
Mim-Essay helped me write my story in a way that was compelling and distinct. Through brainstorming, attentive listening, patience and hard work, the Mim-essay staff helped me find what made me unique and competitive in a large pool of applicants. In addition, the limitless edits made the essays and the resume engaging and appealing enough to stand out during the application.
Right from the very beginning, I received a lot of quality attention, which not only enabled me to optimally prepare my application package, but also to remain confident throughout this sometimes-turbulent process. MiM team helped me with not only application documents, but also choosing the best programs given my goals and I found its advise to be invaluable. MiM team did not provide cookie cutter advice that would be applicable to all candidates.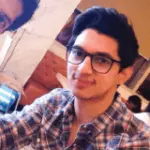 Right from my first conversation, I knew MIM-Essay is going to the apt mentor which would help me get into one of my target schools. In short, I'll be studying at one of the best B-schools and MIM-Essay has a lot to do with it. They paid attention to the minutest of the details and made sure that every element of the application is a 10/10.
Professional, personalized, understanding are some of the immediately visible traits that you notice about their service. They know we are worried. They know we want to do our best. So, they do everything possible to make the best happen without us getting too worried. The most value that MiM-essay adds is that they believe in experience-based answers and moreover highlight the learning in each experience. I think their ability to modify every essay as per your personality, your thoughts and your inclinations makes them extremely good at what they do.
I approached MiM essays after I got 3 rejects. I was really depressed about admissions and wanted a way to get an admit to at least one of the best schools. The approach used to help me was brilliant right from the start. The question guide I had gotten for LBS interview included almost all the questions I was asked in the actual interview. I've realised that such fine tuning of application is the magic to success. I got admits to both the colleges (LBS and LSE). I have already recommended MiM essays to at least 10 people. MiM Essays is THE RIGHT place for any MiM aspirant to be in.
MiM-Essay puts in its best efforts to understand the profile of the candidate in-depth. Another amazing service that is offered by the team is multiple edits till you get the best. NO LIMIT ON EDITS. THEY MAKE SURE TO CREATE BEST PROFILE!! Edits are done to back up the points with convincing background stories. They focus on this aspect the most to chalk out the best draft.
The most appealing aspect of MiM-Essay is the incredibly user-friendly and systematic strategy they've developed for dealing with the entire application process. It was like going through a course/training on how to deal with this journey by going through the numerous videos, samples, and interview prep that Abhyank had put up. I find it fascinating that, while the entire staff is there to support you, they do not spoon-feed you essays and instead challenge you to give it your all. From the beginning of this trip until the very end, when I received my admittance, I've noticed a significant change in myself, and MiM Essay's coaching has helped me acquire tremendous clarity.
MiM-Essay is worth every penny. My consultant was a true partner and was available whenever necessary; it was a seamless process despite our 6 hour time difference. I would not hesitate to give my full recommendation to anyone applying to a masters degree in business; I question whether I would have been accepted to so many world-renowned programs had it not been for my consultant and the MiM-Essay team.
Even though I decided to apply in the last days of submission, my consultant was available for my questions all the time and the answers were always helpful. He knows really well which parts you should highlight and which ones to get rid of. I believe I wouldn't get accepted without MiM-essay help. Even if you think you wrote your application really well. I am sure there is always something to improve that MiM-essay will notice.
With a score of just 640 in GMAT and still getting into these prestigious colleges explains how much value MIM Essay added to my application. With MiM-Essay, admissions to one of your dream colleges is guaranteed. It is the right place to approach since all the counselors have gone through the application process and have knowledge about the process to give inputs.
Sometimes you can get caught up in fantasy and other consultants may even promise something they can't deliver but MiM Essay team helped me align the right school with my goals. They took the time out to understand my motivations and experiences and helped me build a profile that was true to myself. It is easy in some ways to just memorize interview answers but in a stressful situation that's a risk which is why I really appreciated all the notes and mock interview sessions MiM-Essay gave me. With lakhs of students applying to the best programs, you must find a way to set yourself apart and MiM-Essay can help you find that