Oxford MBA Review
Oxford MBA Introduction
Course Duration

1 Year

Course Fee

£71,440

Salary

£83,410

Intake

1
The Oxford MBA Program is an intensive one-year full-time program that provides a stimulating and thought-provoking curriculum. Throughout the program, you will engage in a series of challenging courses designed to expand your business knowledge and skills.
One unique aspect of the program is the Global Opportunities and Threats course, which aims to develop your ability to navigate the complexities of the global business landscape. This course will provide you with valuable insights into emerging trends, geopolitical factors, and global economic forces that can impact businesses and industries.
The Oxford MBA program takes a holistic approach to education by integrating different functional areas of business through three integrative modules: Entrepreneurship, Responsible Business and Global Rules of the Game. These modules will deepen your understanding of entrepreneurship, sustainability, and the global business environment, allowing you to develop a well-rounded perspective.
In addition to coursework, the program offers hands-on learning experiences through the Entrepreneurship and Strategic Consulting projects. These projects provide practical opportunities to apply your knowledge and skills to real-world business challenges, giving you a taste of what it's like to be a business leader.
Throughout your journey, the program provides robust support for your career development. The Career Development Centre is dedicated to helping you define, articulate, and execute your career vision. They offer guidance, support, and inspiration at every step of the way, ensuring that you are well-prepared to pursue your professional goals.
Oxford MBA Class Profile
A range of perspectives, expertise, and a willingness to exchange ideas and concepts are reflected in MBA class profile. It includes professionals from finance to consulting, and tech to healthcare. Oxford's vibrant community helps students navigate through every step of their journey regardless of their background. The Oxford MBA class profile is diverse and highly accomplished, with an average of 5 years of work experience and representation from over 60 countries. The class is composed of individuals from various industries, including consulting, finance, technology and more bringing a wealth of knowledge and perspectives to the program. Oxford is one of the most famous and prestigious schools for an MBA in UK.
Average Age

29

Average GPA

3.77

GMAT

690

Average Work Ex

5 Years

Class Size

350
Oxford MBA Acceptance Rate
The Oxford MBA program is a highly competitive program that attracts applicants from all over the world. The acceptance rate for the Oxford MBA is around 11%, which means that only a small percentage of applicants are admitted each year. The acceptance rate for the MBA is competitive, but with a strong application and a clear vision for your future goals, you can increase your chances of being admitted to this prestigious program.
Acceptance Rate: 11%
Program and Curriculum Oxford MBA
The pursuit of a Master of Business Administration (MBA) is a pivotal decision in one's professional journey, and the University of Oxford, with its rich history and global prestige, offers an MBA program that stands out. In this comprehensive guide, we will delve into the intricacies of the Oxford MBA program and curriculum, providing you with valuable insights into the academic rigor, unique features, and potential opportunities that await prospective students.
Core courses
| | |
| --- | --- |
| Accounting | This course covers the fundamentals of financial accounting, including the preparation, analysis, and interpretation of financial statements. |
| Analytics | This course provides students with the skills to analyze and interpret data, with a focus on statistical and quantitative methods. |
| Business Finance | This course covers the financial management of businesses, including topics such as valuation, capital budgeting, and risk management. |
| Firms and Markets | This course examines the interactions between firms and markets, including topics such as market structure, pricing strategies, and competition. |
| Organizational Behaviour | This course explores the psychological and sociological factors that influence behavior in organizations, with a focus on topics such as motivation, leadership, and team dynamics. |
| Marketing | This course covers the principles of marketing, including market research, branding, and product development. |
| Strategy | This course explores the strategic decision-making process, including topics such as competitive advantage, industry analysis, and corporate strategy. |
| Technology and Operations Management | This course covers the management of technology and operations in organizations, with a focus on topics such as process design, supply chain management, and innovation. |
Electives
| | |
| --- | --- |
| Artificial Intelligence & Advanced Analytics in Marketing, Advertising & Retail | Explore the use of advanced analytics and AI in marketing, advertising, and retail to drive business growth. |
| Business History | Examine how historical events have influenced business development and how past lessons apply to modern challenges. |
| Business in China | Focus on Chinese business practices, culture, and the economic landscape, and navigating opportunities and challenges. |
| Corporate Turnaround & Business Transformation | Cover strategies and tactics in corporate turnaround, including restructuring, mergers, acquisitions, and organizational change. |
| Corporate Valuation | Teach techniques and methods for valuing companies and assets, including discounted cash flow analysis, market multiples, and asset-based valuation. |
| Entrepreneurial Finance Project | Provide hands-on experience in entrepreneurship and venture capital, including business plan creation, investment evaluation, and capital raising. |
| Financial Crises and Risk Management | Examine the causes and effects of financial crises and strategies for mitigating and managing risk in financial markets and institutions. |
| Financial Management for Banks and Insurers | Focus on managing finances for banks and insurers, including risk management, capital structure, and asset-liability management. |
| Global Strategy | Cover key concepts and frameworks for developing and implementing global business strategies, including market entry, internationalization, and cross-cultural management. |
Clubs & associations
Entrepreneurship Club: This club is designed for students who are interested in starting their own businesses. It provides resources and support to help students develop their entrepreneurial skills.
Finance Club: This club is for students who are interested in finance and investment banking. It provides networking opportunities and career development resources.
Consulting Club: This club is for students who are interested in pursuing a career in consulting. It provides case interview practice and networking opportunities with consulting firms.
Social Impact Club: This club is for students who are interested in making a positive social impact. It provides opportunities to work on projects related to sustainability, social entrepreneurship, and corporate social responsibility.
Women's Leadership Oxford: This club is dedicated to empowering women in business. It provides networking opportunities, mentorship, and resources to help women advance their careers.
Sports Club: This club provides opportunities for students to participate in various sports and fitness activities.
Extra activities at Oxford MBA program
Entrepreneurship Project: The program offers a chance to work on a project with an entrepreneur or startup, providing students with practical experience.
Social Impact Lab: Students can take part in the Social Impact Lab, which offers workshops and seminars focused on social entrepreneurship and innovation.
Consulting Projects: Students can participate in consulting projects for real-world clients, providing valuable experience in solving complex business problems.
Oxford Union Debates: The Oxford Union offers students the opportunity to take part in debates and discussions on a wide range of topics.
Sports: The program has a range of sports teams and clubs, offering students the chance to participate in various activities.
Student-led Clubs: There are numerous student-led clubs at Oxford MBA, ranging from finance and consulting to entrepreneurship and social impact.
Cultural Events: The program offers various cultural events and activities, such as the Oxford International Festival and the Oxford Literary Festival.
Scholarships
| | |
| --- | --- |
| Saïd Business School Foundation Scholarship | This scholarship is awarded based on academic merit and financial need. It covers full tuition fees and a stipend for living expenses. |
| Skoll Scholarship | This scholarship is awarded to students who want to pursue a career in social entrepreneurship. It covers full tuition fees and a living stipend. |
| Weidenfeld-Hoffman Scholarship | This scholarship is awarded to students who show leadership potential and a commitment to social change. It covers full tuition fees and living expenses. |
| Oxford Univeristy MBA Scholarships for Women | These scholarships are awarded to exceptional women candidates who show potential to become future leaders. The scholarship covers a portion of tuition fees. |
| Forté Foundation Scholarship | This scholarship is awarded to outstanding female candidates who have demonstrated leadership skills and a commitment to advancing women in business. The scholarship covers a portion of Oxford MBA fees. |
| Pershing Square Scholarship | This scholarship is awarded to exceptional candidates who want to pursue a career that addresses global social issues. It covers full tuition fees and living expenses. |
Eligibility and Requirements for Getting into Oxford MBA
The Oxford MBA program, offered by the Saïd Business School at the University of Oxford, is renowned for its rigorous curriculum and diverse student body. To be eligible for the program, applicants are required to have completed a bachelor's degree or equivalent, demonstrating academic excellence. While there is no strict requirement for specific undergraduate disciplines, candidates are expected to possess a strong academic foundation.
Application documents
Full academic transcripts
A one-page CV that must contain the relevant professional experience
GRE/GMAT score report
English test (if required)
Two professional/academic references
Supporting statement
Online assessment
The application fee for the direct application is £150.
GPA
For individuals aspiring to join the Oxford MBA program at the Saïd Business School, maintaining a strong academic track record is essential. While the program does not explicitly state a minimum MBA GPA requirement, a GPA of at least 3.5 or its equivalent is generally recommended to ensure a competitive application. The admissions process takes into account various factors, including academic achievements, professional experience, and leadership potential.
GMAT
Attaining a competitive Oxford MBA GMAT score is a vital component of the application process for the MBA program at the Saïd Business School. While the program does not set a strict cutoff, a GMAT score of 650 or above is generally recommended to enhance one's chances of admission.
GRE
Achieving a GRE verbal score of 160 or above is indicative of a strong aptitude for communication and critical thinking, essential qualities for success in the program's rigorous academic environment. While the program does not specify a strict minimum score, a GRE verbal score of 160 highlights an applicant's proficiency in interpreting complex information and articulating ideas effectively.
Average work-experience
The Oxford MBA program at the Saïd Business School highly values the depth and diversity of professional experience that candidates bring to the cohort. With an average of five years of work experience, the program seeks individuals who have developed a strong foundation of knowledge and skills in their respective fields. This collective experience enriches classroom discussions, group projects, and networking opportunities by fostering a dynamic exchange of ideas and insights from various industries and roles.
English language proficiency test scores
A minimum overall IELTS score of 7.5 is a requisite benchmark for individuals seeking admission to the Oxford MBA program at the Saïd Business School. This requirement underscores the program's dedication to fostering a diverse and globally-minded student body that can effectively engage with the program's international curriculum. Achieving an IELTS score of 7.5 or higher demonstrates a strong command of the English language, a crucial asset for thriving in the academic and collaborative environment of the Oxford university MBA.
Oxford MBA Deadlines
To apply for the Oxford MBA, you must submit an online application form that meets the requirements of the program. The admissions committee will then review and decide if you are a short-list candidate for an interview. The interview decision will be made based on the information received from the application. After conducting the interviews, the admissions committee will then decide which candidates will be invited to join the program. The deadline has four Rounds, which are given below:
Admission process
Admissions for the Oxford MBA start in September and the final deadline is in April of the following year.
The application process consists of submitting an online application along with supporting documents such as transcripts, test scores, and a personal statement. There is also a video essay component.
After the initial review of applications, shortlisted candidates are invited for an interview, which can be conducted in person or online.
The interview typically lasts for around 45 minutes and focuses on the applicant's motivations for pursuing an MBA, career goals, and past experiences.
Admissions decisions are communicated to applicants within two to three weeks of the interview.
When do the admissions start?
The admissions process for the Oxford MBA application typically starts in September each year. However, it is recommended to check the official website of the University of Oxford for the most up-to-date information regarding application deadlines.
| | |
| --- | --- |
| Rounds | Deadlines |
| Round 1 | 27 September 2023 |
| Round 2 | 5 January 2024 |
| Round 3 | 20 March 2024 |
Oxford MBA Employment / Placement
The Oxford MBA is a prestigious degree, with graduates often securing top-tier positions and lucrative employment opportunities. Recent statistics reveal that 90% of students are typically employed within three months of graduation, with 50% receiving job offers prior to commencement; these figures demonstrate the unprecedented level of success experienced by recent students. MBA graduates have made impressive progress towards attaining high-level positions within the business world, with alumni from this prestigious program finding employment at companies including McKinsey & Company, Boston Consulting Group - to name a few.
Average starting salary
The average Oxford MBA salary of a graduate is around £82,000 per year. However, the salary may vary depending on the industry, location, and the individual's work experience and skills. The MBA program at Oxford University provides its students with excellent networking opportunities, which can also play a crucial role in securing high-paying jobs after graduation.
Employment report
The employment & placement Report provides data on the employment outcomes of Oxford MBA graduates, including their job functions, industries, salaries, and geographic locations. The most recent report shows that the vast majority of MBA graduates (93%) are employed within three months of graduation, with a median base salary of £82,000. The most popular industries for MBA graduates are consulting (36%), finance (25%), and technology (14%).
The most common job functions are strategy and general management (38%), consulting (30%), and finance (19%). The report also includes information on the geographic locations of Oxford MBA graduates, with the majority of graduates (45%) working in the United Kingdom, followed by Europe (25%) and Asia (14%). Overall, the report demonstrates that the MBA provides graduates with strong employment prospects and a diverse range of career opportunities.
£83,410
AVERAGE STARTING SALARY
Top Sectors Hiring Oxford MBA Graduates
The Oxford MBA program is highly regarded by top employers around the world, making it an attractive option for students seeking to advance their careers. Graduates of the program have gone on to work in a variety of industries, ranging from consulting and finance to technology and healthcare. In this context, it is important to note that some sectors tend to hire more MBA graduates than others, reflecting the strengths of the program and the skills of its students.
Companies recruiting from Oxford MBA
The Oxford Univerisity MBA program has a strong reputation for producing highly skilled and adaptable graduates who are attractive to employers across a range of industries. Oxford MBA graduates are highly sought after by many of the world's top companies, including consulting firms, financial institutions, technology companies, and more. The program provides students with the knowledge and skills needed to succeed in a competitive job market, and the university's strong global network of alumni and industry connections also helps graduates secure exciting career opportunities.
| | | |
| --- | --- | --- |
| Consulting | Finance | Technology |
| McKinsey & Company | JP Morgan | Amazon |
| Boston Consulting Group (BCG) | Goldman Sachs | Microsoft |
| Bain & Company | Morgan Stanley | Google |
| Strategy& (formerly Booz & Company) | BlackRock | Apple |
| Deloitte | Credit Suisse | IBM |
| PwC | Deutsche Bank | Intel |
| EY-Parthenon | Citigroup | Cisco |
| Accenture | HSBC | Dell |
Oxford MBA Alumni Info
The Oxford MBA (OMBA) program boasts a sizable, transnational alumni community comprising over 22,000 graduates from across the globe. OMBA alums are recognized for their leadership and ingenuity in fields ranging from finance to technology and beyond; they have a profound impact on the industries in which they operate.
The Oxford MBA alumni network enables graduates to tap into a wealth of professional and personal opportunities. Alumni gatherings are held in cities across the globe, providing access for alums to build meaningful connections with each other and maintain ongoing learning opportunities. In addition, the Oxford Business Alumni (OBA) Association provides both an exclusive platform for alumni to stay connected with their alma mater as well as an invaluable resource for continued development throughout careers-long trajectories.
Some famous alumni
| Alumnus | Notable Position |
| --- | --- |
| Satya Nadella | CEO of Microsoft |
| Harsh Kumar Bhanwala | Chairman of India's National Bank for Agriculture and Rural Development |
| Tidjane Thiam | Former CEO of Credit Suisse |
| Dominic Barton | Former Global Managing Partner of McKinsey & Company |
| Sharon Thorne | Global Chair of Deloitte |
| Rob Perrins | CEO of the Berkeley Group |
Application Essay for Oxford MBA
Oxford MBA Essays tries to learn about who you are as an individual and how you intend to participate to their program through essays. They seek applicants from a wide range of businesses, ethnicities, customs, and life experiences.
Essay 1
How do you fit with Oxford Said's mission? (Maximum 500 words)
This essay prompt asks applicants to elucidate how their objectives, hopes and aspirations align with the avowed mission of Oxford Said Business School, which is to cultivate leaders who foster positive transformations in our world. Applicants should provide thoughtful elaborations as to how they have exemplified this goal throughout their lives and career pursuits; be sure that these assertions are supported by specific instances.
Essay 2
What is your response to the following statement? "Tell us something that is not covered in your application which you would like the admissions committee to know about you." (Maximum 250 words)
Applicants are granted a chance to expand upon any aspect of their application that has not been discussed in other components. Utilizing this opportunity, applicants should elucidate novel facets of their background or personality traits they feel possess value for the admissions committee in its decision-making process.
As a student considering applying to the Oxford MBA, essays are an indispensable element of application. They provide applicants with an opportunity to demonstrate their aptitude for aligning with the school's mission and ideals as well as showcasing their inherent strengths and perspectives. Applicants should take care when crafting these powerful pieces; ensure that they remain concise, eloquent and worthy of recognition.
Letter of Recommendation for Oxford MBA
The Oxford MBA program demands that applicants provide two letters of recommendation for an MBA as a part of their application.
To find the most qualified candidates for admission to Oxford, you should opt for individuals who can provide an impartial assessment of your performance and potential. This could include current or former supervisors, and colleagues in their fields like clients or professors from academia. The letters of recommendation should offer examples of how your skills have distinguished strengths that are aligned with our mission: to produce leaders capable of shaping positive change in the world.
During the application process, it is crucial to reach out to prospective letter writers early and request if they are willing to pen a resounding endorsement for your candidacy. Allow ample time for them to write their letters and provide all relevant details about the Oxford MBA course and its requirements. Once submitted, applicants should simply follow any provided instructions in order that their certificates of recommendation may be processed within an expeditious timeframe
Letters of recommendation are an integral part of the application and provide admissions officers with additional insight into applicants' strengths, accomplishments, and potential as future leaders. Applicants must ensure that their selections for letter writers are carefully considered; provide them with specific instructions; and expeditiously submit all letters by the deadlines.
Interview Questions for Oxford MBA
The Oxford Univerisity MBA program employs an interrogative inquiry during its admissions screening process, The Oxford MBA interview questions representative provides applicants the perfect opportunity to demonstrate their abilities and demonstrate their aptitude for successfully completing an Oxford MBA degree. Undoubtedly, applicants should be prepared with well-reasoned responses to any queries they may have in mind as well as a sufficient number of illustrative examples that can support those answers.
Interviewees typically find themselves conversing with a team member, and their session can extend to forty-five minutes or even more. Common inquiries applicants may be confronted with are outlined below:

Set 1
Q: Why do you want to pursue an MBA, and why do you want to attend Oxford Saïd in particular?
Q: Tell me about a time when you demonstrated leadership.
Q: How would your colleagues describe you?
Q: What are your career goals, and how do you think an MBA will help you achieve them?
Q: Tell me about a time when you faced a difficult challenge, and how you overcame it.
Q: How do you plan to contribute to the Oxford Saïd community?
Set 2
Q: What do you consider your greatest achievement, and why?
Q: Can you give an example of a time when you had to make a difficult decision, and how you went about making that decision?
Q: What do you think are your greatest strengths and weaknesses, and how do you plan to leverage your strengths and work on your weaknesses in the Oxford MBA program?
Q: Tell me about a time when you had to work with a diverse team to achieve a goal. What did you learn from that experience?
Q: How do you stay up to date with the latest developments in your industry or field, and what trends do you see emerging in the near future?
Q: What role do you see technology playing in the business world, and how do you think businesses can stay competitive in an increasingly digital landscape?
What Makes Oxford MBA Unique?
Is Oxford MBA worth it? There are several factors that make the Oxford MBA program unique:
Global Perspective: Oxford University MBA program is highly focused on globalism, boasting a diverse student body that represents over 60 countries. In addition to providing students with an extensive curriculum and opportunities for cross-cultural communication and exchange, the program has established itself as one of the most international in the world.
Entrepreneurship: MBA students have numerous opportunities to develop and pitch business ideas, with a dedicated entrepreneurship center offering mentoring and assistance as well as competitions like the Entrepreneurial Challenge in order to foster creativity within their peers.
Personalized Learning: Students benefit from a highly personalized learning experience, marked by small class sizes, individual coaching and feedback, and the ability to customize their course of study according to career objectives.
Social Impact: The Oxford Uniersity MBA program represents a notable investment in social impact, providing students with numerous opportunities to become involved in projects and initiatives that seek to solve pressing global issues such as climate change, healthcare access, and the alleviation of poverty.
Interdisciplinary Approach: Oxford's MBA program is characterized by its interdisciplinary approach, drawing on insights from fields such as psychology, philosophy, and political science to provide a more holistic understanding of business and its impact on society.
Oxford MBA program stands out due to its singular preoccupation with a global outlook, entrepreneurial spirit, customizable learning model, social gain, and interdisciplinary education. This combination of advantages has attracted undergraduates who seek a comprehensive business education that leaves an impact on their professional lives.
Conclusion
The Oxford MBA program is recognized as one of the most prestigious MBA colleges in UK. Delivering an interdisciplinary curriculum with personal attention, emphasizing entrepreneurship, social impact and career advancement; it is distinguished from other MBAs both in its structure and content. Students are provided with a transformative learning experience that equips them not only for success within today's volatile business context but also ready to take on any future challenges they may face.
How much does Oxford MBA cost?
The cost of the Oxford MBA program is £64,000 for the 2022-2023 academic year. This fee includes tuition, course materials, and some meals, but does not include living expenses, accommodation, or travel costs.
What GMAT score is required for Oxford?
The GMAT score required for admission to the Oxford MBA program varies from year to year, but the average GMAT score for the class of 2021 was 690. However, applicants can also submit scores from the GRE or Executive Assessment instead of the GMAT.
Is it hard to get into Oxford MBA?
The Oxford MBA program is highly competitive, with a selective admissions process that takes into account a range of factors, including academic and professional achievements, leadership potential, and fit with the program's values and culture. While there is no set minimum GMAT score or GPA requirement, applicants should aim to present a strong application that showcases their unique strengths and potential for success in the program.
Can Indian students apply to the Oxford MBA program?
Yes, Indian students are welcome to apply to the Oxford MBA program.
What is the average starting salary for Oxford MBA graduates?
According to the latest employment report, the average starting salary for Oxford MBA graduates is around £78,000 per year.
I liked that the assigned representative is willing to make the extra mile for your essay. I liked that it wasn't a standardized product that just formulates your experiences but a continuous experience which really helps you reveal your true self in your essay. Without them i wouldn't have been able to get accepted into my first choice.
Admits from both HEC & ESCP :D…. to those contemplating whether to try their services or not….don't think.. Just take them … I couldn't think of any other service better than theirs'… Be is essay .. LOR .. Or interview .. They are the best in all… Not just for MIM essay they are commendable with MBA essay as well.
The MiM-Essay team can significantly improve your essays and increase your chances of getting into your target programs. For people with a non-business background, the MiM-Essay team is good at highlighting the relevant information within your experiences, and making the stories resonate with audiences. An admit from HEC just proves the worth of their services 🙂
Taking the essay and interview pack was one of the best decisions I made during the journey, not only is their profound knowledge about business schools very helpful but also their constant support will keep you motivated. I am very happy with the service they propose. I truly believe it gave me a strong competitive advantage and helped me present a polished image of myself in front of the LBS panel, ultimately getting me an admit.
I would say, do not think twice about it and GO for it. It is a worthwhile investment and will go a long way in helping you secure a place at your dream college. I not only got into my target colleges- HEC & ESSEC but even won a 20,000 euro scholarship!
They know what they do and they are 100% effective. I wanted to get into LSE and Duke, & with their assistance in all the phase of the admission process, we succeeded! To everyone who is wondering if these services are useful, I can firmly say that I probably couldn't have succeeded without them.

It was a great experience working with MiM-Essay team, they helped me crack into LBS my first priority, I did not even need to think of my second-priority or whatsoever. If MiM-Essay team diagnosed you, and then, ensured that you have a high level of possibility of achieving your aims, they definitely can help you prepare for the applications perfectly.
Mim-Essay helped me write my story in a way that was compelling and distinct. Through brainstorming, attentive listening, patience and hard work, the Mim-essay staff helped me find what made me unique and competitive in a large pool of applicants. In addition, the limitless edits made the essays and the resume engaging and appealing enough to stand out during the application.
Right from the very beginning, I received a lot of quality attention, which not only enabled me to optimally prepare my application package, but also to remain confident throughout this sometimes-turbulent process. MiM team helped me with not only application documents, but also choosing the best programs given my goals and I found its advise to be invaluable. MiM team did not provide cookie cutter advice that would be applicable to all candidates.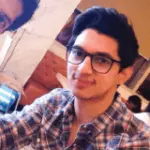 Right from my first conversation, I knew MIM-Essay is going to the apt mentor which would help me get into one of my target schools. In short, I'll be studying at one of the best B-schools and MIM-Essay has a lot to do with it. They paid attention to the minutest of the details and made sure that every element of the application is a 10/10.
Professional, personalized, understanding are some of the immediately visible traits that you notice about their service. They know we are worried. They know we want to do our best. So, they do everything possible to make the best happen without us getting too worried. The most value that MiM-essay adds is that they believe in experience-based answers and moreover highlight the learning in each experience. I think their ability to modify every essay as per your personality, your thoughts and your inclinations makes them extremely good at what they do.
I approached MiM essays after I got 3 rejects. I was really depressed about admissions and wanted a way to get an admit to at least one of the best schools. The approach used to help me was brilliant right from the start. The question guide I had gotten for LBS interview included almost all the questions I was asked in the actual interview. I've realised that such fine tuning of application is the magic to success. I got admits to both the colleges (LBS and LSE). I have already recommended MiM essays to at least 10 people. MiM Essays is THE RIGHT place for any MiM aspirant to be in.
MiM-Essay puts in its best efforts to understand the profile of the candidate in-depth. Another amazing service that is offered by the team is multiple edits till you get the best. NO LIMIT ON EDITS. THEY MAKE SURE TO CREATE BEST PROFILE!! Edits are done to back up the points with convincing background stories. They focus on this aspect the most to chalk out the best draft.
The most appealing aspect of MiM-Essay is the incredibly user-friendly and systematic strategy they've developed for dealing with the entire application process. It was like going through a course/training on how to deal with this journey by going through the numerous videos, samples, and interview prep that Abhyank had put up. I find it fascinating that, while the entire staff is there to support you, they do not spoon-feed you essays and instead challenge you to give it your all. From the beginning of this trip until the very end, when I received my admittance, I've noticed a significant change in myself, and MiM Essay's coaching has helped me acquire tremendous clarity.
MiM-Essay is worth every penny. My consultant was a true partner and was available whenever necessary; it was a seamless process despite our 6 hour time difference. I would not hesitate to give my full recommendation to anyone applying to a masters degree in business; I question whether I would have been accepted to so many world-renowned programs had it not been for my consultant and the MiM-Essay team.
Even though I decided to apply in the last days of submission, my consultant was available for my questions all the time and the answers were always helpful. He knows really well which parts you should highlight and which ones to get rid of. I believe I wouldn't get accepted without MiM-essay help. Even if you think you wrote your application really well. I am sure there is always something to improve that MiM-essay will notice.
With a score of just 640 in GMAT and still getting into these prestigious colleges explains how much value MIM Essay added to my application. With MiM-Essay, admissions to one of your dream colleges is guaranteed. It is the right place to approach since all the counselors have gone through the application process and have knowledge about the process to give inputs.
Sometimes you can get caught up in fantasy and other consultants may even promise something they can't deliver but MiM Essay team helped me align the right school with my goals. They took the time out to understand my motivations and experiences and helped me build a profile that was true to myself. It is easy in some ways to just memorize interview answers but in a stressful situation that's a risk which is why I really appreciated all the notes and mock interview sessions MiM-Essay gave me. With lakhs of students applying to the best programs, you must find a way to set yourself apart and MiM-Essay can help you find that