Saïd Business School
Oxford MSc Finance Introduction
Course Duration

9 Months

Course Fee

£55,630

Salary

£63,251

Intake

1
The Masters in Financial Economics (MFE) offered at Saïd Business School, commonly known as Oxford MSc Finance, is an intellectually tough and highly practical program. It provides students with international training in the tools sought by finance institutions and companies in various industries. Along with a rigorous curriculum, the program equips students with tailored real-world applications. You may have many questions about the school, and this article hopes to answer all of your questions.
Oxford MSc Finance Class Profile
The Oxford MSc finance profile that is as diverse as it is impressive, drawing talented students from across the globe. This class profile is characterized by a rich tapestry of educational and professional backgrounds, ranging from economics and engineering to mathematics and business.
The program attracts individuals with an average of 2-3 years of professional experience, although some students may have more. Students come from a variety of industries, including finance, consulting, technology, and government. Many students are seeking to further their careers in the finance industry, while others are seeking to transition into finance from other fields.
Average Age

22 Years

Average GPA

3.7

GMAT

730

Average Work Ex

2-3 Years

Class Size

97
Oxford MSc Finance Acceptance Rate
The acceptance rate for the Oxford MSc Finance program varies from year to year and depends on the number of qualified applicants and the availability of places in the program. However, the program is highly competitive, and the acceptance rate is typically low.
According to the Saïd Business School's official statistics, the acceptance rate for the MSc Finance program for the 2020-2021 academic year was around 18%. This means that out of every 100 applicants, only 18 were offered admission to the program.
Acceptance Rate- 18%
Program and Curriculum Oxford MSc Finance
Jointly delivered by Saïd Business School finance faculty and the Oxford University Department of Economics, this 9-month learning experience combines the expertise of two world-class departments and is enriched by input from leading international financial recruiters.
As practical as it is academically rigorous, the Oxford MSc Finance program provides an international insight and understanding, the knowledge of finance applications and the real-world skills and tools that leading institutions and companies demand across a breadth of industries. Thus, making Oxford MFE a really popular degree.
Core Course
| | |
| --- | --- |
| Asset pricing | Dive into the dynamic world of Asset Pricing, where you'll learn to value complex financial instruments amidst market uncertainties, From foundational theories like CAPM to advanced concepts in exotic options, this course is a thrilling ride through the financial markets. |
| Corporate finance | Corporate Finance is your key to unlocking the secrets of a company's financial health. This course offers a deep dive into financial accounting, asset valuation, and the intricacies of financial structures, equipping you with the knowledge to make strategic financial decisions. |
| Financial econometrics | Financial Econometrics, where numbers and data narratives come to life. This course will guide you through the essentials of empirical modeling and testing, helping you understand and predict market behaviors with precision. |
| Economics | Microeconomics offers a fascinating look into how market forces shape individual and business decisions. This course will sharpen your analytical skills, teaching you to apply theories like game theory and incentive theory to real-world scenarios. |
| Ethics & finance | In Ethics & Finance, delve into the moral dimensions of financial decision-making. This course bridges theoretical ethics with practical challenges, encouraging you to engage with experts and analyze real-world case studies for a deeper understanding of ethical finance. |
Electives
| | |
| --- | --- |
| Advanced econometrics | Step into the world of Advanced Econometrics, where forecasting in economics and finance becomes an exciting adventure. This course offers a deep dive into both the theory and practical methods of econometrics, equipping you with the tools to predict and analyze future market trends and economic patterns. |
| Continuous time finance | Continuous Time Finance is your gateway to understanding the complex mathematics behind financial markets. Learn about stochastic calculus and its critical role in pricing and hedging financial contracts like equity options and interest rate derivatives. This course is your path to mastering the probabilistic techniques essential for comprehending advanced financial models. |
| Corporate valuation | Corporate Valuation is an essential course for those interested in the high-stakes world of business finance. Focusing on critical areas like mergers and acquisitions, private equity, and project financing, this elective teaches you the nuanced methods of determining and enhancing a company's value, a skill indispensable in today's business landscape. |
| Diversity, inclusion and finance | Explore the vital role of Diversity and Inclusion (D&I) in the financial sector with this thought-provoking course. Delve into real-world debates and understand the impact of gender, race, age, and skill diversity in the workplace. This course not only enlightens you on the current state of D&I in finance but also empowers you to be a part of the change. |
| Financial crises and risk management | This course delves into the intricate world of financial crises, offering a comprehensive understanding of their causes and impacts. It also equips students with practical risk management strategies and tools, enabling them to effectively apply these skills in real-world scenarios. |
| Financial markets trading | In this course, you'll gain expertise in managing risk and investor relations, while also developing a deep understanding of market dynamics and the various players involved. |
| Fixed income and derivatives | You will develop the analytical tools, based on the theories from the core finance courses, to understand and price fixed income financial instruments and derivatives. |
| Fundamental analysis for active investing | This course is designed to offer a solid foundation in financial statement analysis, focusing on the practical aspects of fundamental analysis for active investing. The goal is to equip you with the essential skills and knowledge for effective financial evaluation and decision-making in the investment arena. |
Extra Activities
The Oxford Msc Finance has plenty of clubs to provide students with the real-world exposure that they need.
Clubs
Oxford Union
Oxford University Dramatic Society
Oxford University Music Society
Oxford University Sports Federation
Scholarships
Several of our MBA scholarships are subject to specific application deadlines. While many scholarships are allocated after each MBA admissions phase, their availability in later stages is not assured. Therefore, we advise prospective students to apply early to maximize their chances of receiving these awards.
Academic Futures Scholarship

Adara Foundation Scholarship
Eni-Oxford Africa Scholarships
Forté Fellowships for Women
Leo Tong Chen Scholarships
Oxford-Grace Lake Scholarship (additional application required)
Oxford-Intesa Sanpaolo MBA Graduate Scholarship
Eligibility and Requirements for Getting into Oxford MSc Finance
It is important to note that meeting the minimum eligibility requirements for Oxford MFin does not guarantee admission to the program, as admission is highly competitive and based on a holistic review of the application.
Eligibility
You should have a minimum of a 2.1 (3.5 GPA) or its equivalent.
It's compulsory to submit your application with a GMAT/GRE score. It is recommended that the quantitative scores are in the 85th percentile, the verbal scores are in the 80th percentile and the analytical writing score is at least 5.
A TOEFL or IELTS test is required if you are not from an English speaking country.
Documents Required for Oxford MSc Finance
Academic transcripts from all universities attended
GMAT/GRE scores (if applicable)
English language test scores (if applicable)
Two academic or professional references
A personal statement outlining their interest in the program, academic background, and career goals
CV/resume
A non-refundable application fee of £150
Oxford MSc Finance Deadlines
The deadline for admission to the Oxford MSc Finance program varies depending on the round of application. It is recommended that applicants submit their applications as early as possible, as the program has rolling admissions and spaces may fill up quickly. Additionally, some scholarship and funding opportunities may have earlier deadlines. It is important to carefully review the application requirements and deadlines on the program's website and plan accordingly.
| | |
| --- | --- |
| Deadline | Deadline Dates |
| Round 1 | 27 October 2023 |
| Round 2 | 10 January 2024 |
| Round 3 | 06 March 2024 |
Oxford MSc Finance Employment / Placement
A degree from Oxford MSc in Finance opens up plenty of employment avenues in the UK for graduates of finance. However, options are pretty high for global Oxford MFE jobs as well. In addition, graduates can work in a wide range of sectors. Thus, providing a great opportunity for all the Oxford MFE class profiles. Therefore, one can conclude that there are plenty of jobs after MSc in Finance.
Average starting salary
The Oxford MFin salary trends showcase a remarkable upward trajectory, with the program's graduates witnessing an eighth consecutive year of salary growth. The average salary has impressively climbed to £63,251, a significant increase of £5,023 from 2021. Particularly noteworthy is the finance sector, where the Oxford MFin salary has surged by 14.5%, reaching an average of £66,880. This substantial growth not only highlights the strong market demand for Oxford's MSc in Finance graduates but also underscores the program's excellence in preparing students for successful careers in finance.
Placement statistics
Six months after graduation, an impressive 93% of Oxford MFin graduates had successfully secured employment, a slight decrease from the previous year's perfect employment rate of 100%. A significant majority, 79%, found their niche in the finance sector, demonstrating the program's strong alignment with industry needs. Additionally, 16% of the graduates ventured into consulting, showcasing the versatility of their skillset, while the remaining 5% pursued opportunities in various other sectors. This distribution of employment highlights the diverse career paths available to graduates of this esteemed program.
Employment report
In the face of external market challenges such as geopolitical tensions and rising inflation, the MFE class of 2021/22 from Oxford experienced a stable employment landscape at the outset of their program. Despite these global economic uncertainties, London and Hong Kong emerged as the top job destinations, with nearly half of the graduates, 49%, securing positions in the UK, reflecting a 6% increase from previous years. Additionally, the appeal of Asia as a career hub remained consistent, with 32% of the students finding opportunities there. Meanwhile, employment in the UK and Europe combined saw a slight uptick, accommodating 63% of the graduates. This distribution underscores the global appeal and adaptability of the Oxford MFE program in a fluctuating economic environment.
£63,251
AVERAGE STARTING SALARY
Top Sectors Hiring Oxford MSc Finance Graduates
The Oxford MFin program opens a gateway to a multitude of career opportunities for its graduates. This prestigious program not only equips students with a profound understanding of financial concepts but also connects them with leading industries in the global market. In this overview, we delve into the top sectors that actively seek the expertise of Oxford MSc Finance graduates, highlighting the diverse and dynamic career paths available to these accomplished individuals. From the bustling world of investment banking to the innovative realms of fintech, we explore where Oxford's finest are making their mark in the financial world.
Companies recruiting from Saïd MFE
We will delve into the leading three sectors that recruit Oxford MFin graduates, providing you with an insight into the multinational corporations you might aspire to join. According to the 2022 employment report, these sectors stand out in their active pursuit of Oxford MFin talent, offering a glimpse into the potential career paths available to you in the future.
| Consulting | Finance |
| --- | --- |
| Arup | Bank of America |
| Bain & Company | BlackRock |
| Boston Consulting Group | Credit Suisse |
| Strategy& | Goldman Sachs |
Oxford MSc Finance Alumni Info
As Oxford MSc Finance alumni network, you may have many questions in mind. With 17,000+ SBS alumni in over 140 countries, including the 300,000 University of Oxford MFE alumni and 60 dedicated ambassadors globally, the alumni network is nothing short of stellar at Saïd. The Oxford Business Alumni (OBA) Network is the Schools official alumni community, bringing together individuals that share a common interest in business who support and serve as proud ambassadors around the globe. As a graduate of Saïd Business School, you will benefit from accessing alumni from all parts of the world, including the wider University of Oxford MFE alumni network.
Some Famous Alumni
| Name | Position |
| --- | --- |
| Patrick Grant | Fashion Designer |
| Cameron Winklevoss | Olympic Rower, Internet Entrepreneur |
| Javed Afridi | CEO of Haier Pakistan |
| Papa CJ | Comedian,Volkswagen Group of America |
Application Essay for Oxford MSc Finance
The application essay question for the Oxford MSc Finance program may vary from year to year. However, here is an example of a past essay question:
"Describe a recent innovation in finance and explain its potential impact on the industry. Discuss the opportunities and challenges associated with this innovation and how it may affect financial institutions and their clients."
This essay question is designed to assess the applicant's knowledge of recent trends and developments in the finance industry, as well as their ability to analyze and evaluate the potential impact of these trends. It also requires the applicant to think critically about the challenges and opportunities associated with innovation in finance and how it may affect the industry as a whole.
Letter of Recommendation for Oxford MSc Finance
To apply for Oxford MSc Finance, you must submit one letter of recommendation. It should be written by your professional referee who has worked with you closely to comment on your professional and managerial skills critically. The person's designation does not matter, but they must be able to talk about your strengths and weaknesses thoroughly for Oxford MSc Finance LORs.
Interview Questions for Oxford MSc Finance
The Oxford MSc Finance (Master of Finance) program is highly selective and competitive, and the interview process is an important part of the admissions process. Here are some possible interview questions that may be asked:
Q. Why did you choose the Oxford MFin program, and how do you think it aligns with your career goals?
Q. Can you walk me through your resume and highlight your relevant experiences, skills, and achievements?
Q. What do you consider to be your strengths and weaknesses, and how do you plan to leverage or address them in the program?
Q. Can you discuss a current financial event or trend that interests you, and why?
Q. How do you approach problem-solving, and can you give me an example of a challenging problem you faced and how you resolved it?
Q. What do you think sets you apart from other candidates, and how do you plan to contribute to the Oxford community?
Q. Can you discuss a time when you worked effectively in a team, and what role you played in achieving success?
Q. What do you think are the biggest challenges facing the finance industry today, and how do you plan to address them in your career?
Q. How do you stay current with developments in finance, and what resources do you rely on?
Q. Is there anything else you would like to share with the admissions committee that we haven't covered in the interview or your application materials?
What Makes Oxford MSc Finance Unique?
The MSc Finance program at Oxford University's Saïd Business School offers a range of unique features that distinguish it from other finance programs. Here are some of the key features of Oxford MSc Finance:
World-renowned faculty: The program is taught by a team of world-class faculty members who are experts in their fields and have extensive industry experience.
Flexible curriculum: The program offers a flexible curriculum that allows students to customize their course of study based on their interests and career goals.
Emphasis on practical skills: The program focuses on developing practical skills that are highly valued by employers, including financial modeling, data analysis, and quantitative research methods.
Strong industry connections: The program has strong links with leading financial institutions and firms, which provide students with networking opportunities, internships, and career placement assistance.
Global perspective: The program attracts a diverse cohort of students from all over the world, which helps to foster a global perspective and an understanding of different financial markets and systems.
Entrepreneurial focus: The program offers opportunities for students to explore entrepreneurship and innovation in finance through initiatives such as the Oxford Seed Fund and the Oxford Finance Lab.
Overall, the MSc Finance program at Oxford University's Saïd Business School is highly regarded for its academic rigor, practical focus, and global perspective, making it a top choice for students seeking to advance their careers in finance.
Conclusion
The Oxford MSc Finance, offered by the Saïd Business School at the University of Oxford, stands out as one of the best MFin colleges in the UK. This one-year, full-time master's degree program is meticulously designed to immerse students in the core principles of finance, while also honing their analytical and quantitative skills essential for a successful career in the finance industry.
Within the program, students explore a comprehensive range of finance topics, including corporate finance, financial markets and institutions, investments, and quantitative methods. The curriculum also offers the flexibility to specialize in areas like asset management, private equity, or risk management. This blend of broad-based knowledge and specialized learning cements the Oxford MSc Finance's position as a leading choice among the best MFin colleges in UK, preparing graduates for the dynamic and challenging world of finance.
I liked that the assigned representative is willing to make the extra mile for your essay. I liked that it wasn't a standardized product that just formulates your experiences but a continuous experience which really helps you reveal your true self in your essay. Without them i wouldn't have been able to get accepted into my first choice.
Admits from both HEC & ESCP :D…. to those contemplating whether to try their services or not….don't think.. Just take them … I couldn't think of any other service better than theirs'… Be is essay .. LOR .. Or interview .. They are the best in all… Not just for MIM essay they are commendable with MBA essay as well.
The MiM-Essay team can significantly improve your essays and increase your chances of getting into your target programs. For people with a non-business background, the MiM-Essay team is good at highlighting the relevant information within your experiences, and making the stories resonate with audiences. An admit from HEC just proves the worth of their services 🙂
Taking the essay and interview pack was one of the best decisions I made during the journey, not only is their profound knowledge about business schools very helpful but also their constant support will keep you motivated. I am very happy with the service they propose. I truly believe it gave me a strong competitive advantage and helped me present a polished image of myself in front of the LBS panel, ultimately getting me an admit.
I would say, do not think twice about it and GO for it. It is a worthwhile investment and will go a long way in helping you secure a place at your dream college. I not only got into my target colleges- HEC & ESSEC but even won a 20,000 euro scholarship!
They know what they do and they are 100% effective. I wanted to get into LSE and Duke, & with their assistance in all the phase of the admission process, we succeeded! To everyone who is wondering if these services are useful, I can firmly say that I probably couldn't have succeeded without them.

It was a great experience working with MiM-Essay team, they helped me crack into LBS my first priority, I did not even need to think of my second-priority or whatsoever. If MiM-Essay team diagnosed you, and then, ensured that you have a high level of possibility of achieving your aims, they definitely can help you prepare for the applications perfectly.
Mim-Essay helped me write my story in a way that was compelling and distinct. Through brainstorming, attentive listening, patience and hard work, the Mim-essay staff helped me find what made me unique and competitive in a large pool of applicants. In addition, the limitless edits made the essays and the resume engaging and appealing enough to stand out during the application.
Right from the very beginning, I received a lot of quality attention, which not only enabled me to optimally prepare my application package, but also to remain confident throughout this sometimes-turbulent process. MiM team helped me with not only application documents, but also choosing the best programs given my goals and I found its advise to be invaluable. MiM team did not provide cookie cutter advice that would be applicable to all candidates.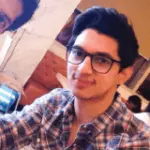 Right from my first conversation, I knew MIM-Essay is going to the apt mentor which would help me get into one of my target schools. In short, I'll be studying at one of the best B-schools and MIM-Essay has a lot to do with it. They paid attention to the minutest of the details and made sure that every element of the application is a 10/10.
Professional, personalized, understanding are some of the immediately visible traits that you notice about their service. They know we are worried. They know we want to do our best. So, they do everything possible to make the best happen without us getting too worried. The most value that MiM-essay adds is that they believe in experience-based answers and moreover highlight the learning in each experience. I think their ability to modify every essay as per your personality, your thoughts and your inclinations makes them extremely good at what they do.
I approached MiM essays after I got 3 rejects. I was really depressed about admissions and wanted a way to get an admit to at least one of the best schools. The approach used to help me was brilliant right from the start. The question guide I had gotten for LBS interview included almost all the questions I was asked in the actual interview. I've realised that such fine tuning of application is the magic to success. I got admits to both the colleges (LBS and LSE). I have already recommended MiM essays to at least 10 people. MiM Essays is THE RIGHT place for any MiM aspirant to be in.
MiM-Essay puts in its best efforts to understand the profile of the candidate in-depth. Another amazing service that is offered by the team is multiple edits till you get the best. NO LIMIT ON EDITS. THEY MAKE SURE TO CREATE BEST PROFILE!! Edits are done to back up the points with convincing background stories. They focus on this aspect the most to chalk out the best draft.
The most appealing aspect of MiM-Essay is the incredibly user-friendly and systematic strategy they've developed for dealing with the entire application process. It was like going through a course/training on how to deal with this journey by going through the numerous videos, samples, and interview prep that Abhyank had put up. I find it fascinating that, while the entire staff is there to support you, they do not spoon-feed you essays and instead challenge you to give it your all. From the beginning of this trip until the very end, when I received my admittance, I've noticed a significant change in myself, and MiM Essay's coaching has helped me acquire tremendous clarity.
MiM-Essay is worth every penny. My consultant was a true partner and was available whenever necessary; it was a seamless process despite our 6 hour time difference. I would not hesitate to give my full recommendation to anyone applying to a masters degree in business; I question whether I would have been accepted to so many world-renowned programs had it not been for my consultant and the MiM-Essay team.
Even though I decided to apply in the last days of submission, my consultant was available for my questions all the time and the answers were always helpful. He knows really well which parts you should highlight and which ones to get rid of. I believe I wouldn't get accepted without MiM-essay help. Even if you think you wrote your application really well. I am sure there is always something to improve that MiM-essay will notice.
With a score of just 640 in GMAT and still getting into these prestigious colleges explains how much value MIM Essay added to my application. With MiM-Essay, admissions to one of your dream colleges is guaranteed. It is the right place to approach since all the counselors have gone through the application process and have knowledge about the process to give inputs.
Sometimes you can get caught up in fantasy and other consultants may even promise something they can't deliver but MiM Essay team helped me align the right school with my goals. They took the time out to understand my motivations and experiences and helped me build a profile that was true to myself. It is easy in some ways to just memorize interview answers but in a stressful situation that's a risk which is why I really appreciated all the notes and mock interview sessions MiM-Essay gave me. With lakhs of students applying to the best programs, you must find a way to set yourself apart and MiM-Essay can help you find that