Stanford MBA Review
Stanford MBA Introduction
Course Duration

18 Months

Course Fee

$88,000

Salary

$160,000

Intake

3
Welcome to the top-notch world of business education – Stanford MBA. This is where future leaders are made, and dreams are lifted higher. If you're eager to learn and hungry for success, Stanford is the starting point of your journey. Get ready to explore a place that has consistently shown what excellence means and has set new standards in business education worldwide.
Stanford offers a hands-on experience that combines serious learning with real-life use. The exciting curriculum is designed to challenge your thinking and help you solve problems, getting you ready for the fast-changing world of business.
Imagine a friendly community where people with different ideas come together to share their thoughts and dreams. That's exactly the atmosphere at Stanford MBA. The wish to be part of this energetic group, to learn and grow with people who will shape the future, becomes really strong. And when you see how successful past students are in many different fields, you'll want to join this special group even more.
Now is the time to take action – to dive deeper into why MBA is an amazing educational experience. From its creative way of teaching to its focus on helping you become a leader, every part of it pushes you to take action. Come along with us as we look closely at all the parts of Stanford MBA, and find out how this journey can get you ready for an exciting career, open up new opportunities, and help you become someone who makes positive changes on a global scale.
Stanford MBA Class Profile
The Stanford MBA program class profile 7,367 applicants for the Class and out of which they welcomed 426 students. The new cohort is unique and reflects the school's efforts to increase diversity and representation on campus and bring a fresh range of perspectives and experiences to the program. The members of the Class of 2023 come from 63 countries; of these 44% are women and 46% of them are international students which include foreign students, dual citizens and U.S. permanent citizens. The class of 2023 is also highly accomplished with 19% of the students holding advanced degrees and; the average work experience being 4.8 years.
Most of the students with professional experience have worked in private equity, investment management, or venture capital roles (20%) 19% of the students have experience in consulting; 16% of the students have experience in technology.
Average Age

28

Average GPA

3.76

GMAT

710

Average Work Ex

4.9

Class Size

424
Stanford MBA Acceptance Rate
Stanford Graduate School of Business is one of the most prestigious business schools in the world. With its focus on innovation, leadership, and social impact, it attracts a large number of applicants each year. However, the admissions process is highly selective, and only a small percentage of applicants are accepted.
According to the most recent data, the acceptance rate for the Stanford MBA program was 6.8%. This means that out of the thousands of applicants who apply each year, only a few hundred are accepted. It is important to note that the acceptance rate depends on the cohort you are where Indian and Chinese cohorts having lowest acceptance rates due to a high number of applicants.
Program and Curriculum Stanford MBA
The Stanford MBA program offers a transformative learning experience that prepares students to tackle real-world business challenges. With a focus on innovation, critical thinking, and collaboration, the curriculum is designed to develop well-rounded business leaders. MBA program makes sure you are ready well equipped. What you learn, how you learn and from who you learn makes all the difference. They have built and rigorous as well as rewarding program to help you become a principled and purposeful leader.
Core Courses
Data Analysis and Decision-Making: This course teaches students how to analyze complex data sets and use them to make strategic business decisions.
Leading with Values: This course focuses on developing a leadership style that is guided by personal values and ethical principles.
Financial Accounting: This course covers the fundamental principles of accounting, including financial statement analysis and interpretation.
Organizational Behavior: This course examines the psychological and sociological factors that influence individual and group behavior in organizations.
Managing Groups and Teams: This course provides students with the skills and knowledge needed to effectively lead and manage teams in a business setting.
Electives
Entrepreneurship and Venture Capital: This course provides an in-depth understanding of the venture capital industry and the key elements of launching a successful startup.
Strategic Management of Technology and Innovation: This course explores the ways in which companies can leverage technology and innovation to gain a competitive advantage and drive growth.
Health Information Technology and Strategy: This course focuses on the use of information technology in healthcare, including electronic health records, telemedicine, and patient engagement.
Board Governance: This course covers the roles and responsibilities of corporate boards, and how to effectively navigate the complex dynamics of boardroom decision-making.
Reputation Management: Strategies for Successful Communicators: This course teaches students how to build and maintain a positive reputation for themselves and their organizations through effective communication and brand management.
Clubs and Associations
Business & Environment Club - This club is focused on promoting sustainability in the school's philosophy, curriculum, and operations, as well as empowering students and alumni to lead on environmental challenges in their careers.
FinTech Club - The FinTech Club is designed for students interested in learning about or pursuing a career in the financial technology industry. It brings together students, faculty, entrepreneurs, company builders, and investors around a shared interest in the business and societal impact of financial technology.
First-Generation Low-Income Club - The GSB First-Generation Low-Income Club aims to create a community among students who share the invisible first-generation low-income (FLI) identity, helping them find each other and facilitating more meaningful connections through shared experiences.
Extra Activities
Culture Nights: Culture Nights are festivals that celebrate different cultures, providing an opportunity for students to learn and appreciate diverse perspectives.
Stanford Live: Stanford Live presents a wide range of the finest performances from around the world fostering a vibrant learning community and providing distinctive experiences through the performing arts.
A&AH Gallery Exhibitions: The Department of Art & Art History presents quarterly student, faculty and visiting artist exhibitions in the Stanford Art Gallery and in the new McMurtry Building. All exhibitions and opening receptions are free and open to all.
Scholarships
The MBA Program admits a wide range of students irrespective of their financial situation. All the students of the Stanford MBA Program, regardless of their citizenship, are eligible for financial aid. The Stanford GSB offers a wide range of financial aid to its students:
Stanford GSB Need-Based Fellowships: The average Stanford GSB fellowship is approximately $42,000 per year or $84,000 in total awards.
Stanford GSB BOLD Fellows Fund: The mission of the Building Opportunities for Leadership Diversity (BOLD) Fellows Fund is to further Stanford University's commitment to diversity and inclusion by augmenting Stanford GSB's financial aid for MBA students with financial hardship and a commitment to the advancement of diversity, equity, and inclusion.
Stanford Knight-Hennessy Scholars Program: Every year the Stanford Knight-Hennessy Scholars selects up to 100 students who are newly enrolling in any graduate program of Stanford University's seven schools. Candidates of any country may apply and must submit two applications to be considered; one to Knight-Hennessy Scholars and one to the graduate degree program by its deadline.
External Scholarships: If you receive an external scholarship for less than $40,000, your Stanford GSB fellowship will not be reduced. If you receive an external scholarship for more than $40,000, your Stanford GSB fellowship will be reduced. Loans are only reduced if your total financial aid exceeds the cost of attendance.
Employer Scholarships: Stanford GSB considers employer sponsorship or employer-forgivable loans as external financial resources for the purpose of determining financial needs and fellowship eligibility. Typically, students who receive employer loans or sponsorship are not eligible for Stanford GSB fellowships.
Eligibility and Requirements for Getting into Stanford MBA
To be considered for the Stanford MBA program, prospective candidates need to meet specific eligibility and requirements. The application process is holistic, focusing on a combination of factors that go beyond academic achievements. Stanford MBA seeks individuals who display exceptional leadership potential, a commitment to making a positive impact, and a unique perspective that contributes to the diverse fabric of the student community. The school's commitment to fostering innovation and collaboration is reflected in the selection process, which aims to identify candidates capable of thriving in its rigorous academic environment. It's important to be aware of the financial aspect as well, including the Stanford MBA fees, to ensure that the program aligns with both your aspirations and resources.
Eligibility
Bachelor's degree or recognized equivalent from an accredited institution
No specific undergraduate major requirement
Strong academic performance and intellectual vitality
Demonstrated leadership potential
Work experience preferred but not mandatory
Application Fees
Application fee for the Stanford MBA program: $90
Required Application Documents
Completed online application form
Current resume/CV
Transcripts from all undergraduate and graduate institutions attended
GMAT or GRE score (GMAT is preferred)
TOEFL, IELTS, or PTE score (for non-native English speakers)
Two letters of reference
Essays responding to specific prompts
Video statement
Financial aid application
To meet the Stanford MBA eligibility and requirements, applicants should showcase a strong academic record and demonstrate leadership potential. The admissions committee seeks individuals with diverse backgrounds, exceptional interpersonal skills, and a genuine drive to make a positive impact. While work experience is preferred, it is not an absolute requirement. Successful candidates exemplify qualities that contribute to a collaborative and dynamic learning environment at Stanford GSB.
GPA
Unlike other business schools, the Stanford does not have a minimum GPA requirement for its MBA program. However, the average GPA for admitted students is 3.76, indicating that a strong academic record is still an important factor in the admissions process.
GMAT
The GMAT, or Graduate Management Admission Test, is a globally recognized standardized examination that many business schools, including Stanford, utilize as an evaluation tool for candidates hoping to gain admission into their MBA programs. In order to be considered for admission and secure a good Stanford MBA GMAT score, applicants must attain a minimum GMAT score of 710; however, should other tests such as the GRE or Executive Assessment (EA) yield comparable results, they may also be accepted in lieu of this requirement. Stanford Graduate School of Business values a diverse pool of applicants and evaluates them holistically, considering various aspects of their profiles to ensure that they bring unique qualities and experiences to the MBA program.
GRE
While the GMAT is the preferred exam for Stanford MBA program, applicants may submit GRE scores instead. The average GRE score for admitted students is 164 verbal and 163 quant.
Average Work Experience
The average work experience for admitted students to Stanford MBA program is 4.9 years. This includes both full-time and part-time work experience, as well as internships and co-op programs. While work experience is not a strict requirement for admission, it is highly valued by the admissions committee and can demonstrate a candidate's professional skills and achievements.
English language proficiency test scores
Stanford Graduate School of Business does not explicitly require the IELTS for the MBA program. However, if English is not your native language, you may still need to provide proof of English proficiency through tests like TOEFL or IELTS, unless you have completed a degree in which English was the language of instruction. It's always recommended to check the official Stanford MBA website or contact their admissions office for the most accurate and up-to-date information regarding language proficiency requirements.
Stanford MBA Deadlines
For those aspiring to join the Stanford MBA program, understanding the application timeline is crucial. The MBA deadlines play a pivotal role in this process, serving as milestones that guide applicants through the various stages of preparing and submitting their applications. These key dates mark opportunities for candidates to showcase their qualifications, experiences, and aspirations to the admissions committee. While the deadlines are integral to the application journey, it's equally important to dedicate ample time and effort to crafting a compelling and authentic application that reflects one's unique qualities and alignment with Stanford's values.
Stanford MBA Admission Process
The Stanford MBA admission process typically includes the following steps:
1. Online Application
Prospective applicants start by submitting an online application through the Stanford Graduate School of Business website. This typically includes personal information, educational background, work experience, and responses to essay prompts that allow applicants to showcase their motivations, experiences, and goals.
2. Letters of Recommendation
Applicants are required to provide letters of recommendation from individuals who can speak to their professional abilities, personal character, and potential for success in the Stanford MBA program. These recommendations offer insights into an applicant's skills, work ethic, and potential contributions to the program.
3. GMAT/GRE and TOEFL/IELTS (if applicable)
Most applicants need to take either the GMAT or GRE standardized tests, which assess quantitative, verbal, and analytical writing skills. International applicants whose native language isn't English might also need to demonstrate English proficiency through the TOEFL or IELTS exams.
4. Interview
After an initial review of applications, selected candidates are invited to interview. Interviews can take place on campus, with alumni, or through online platforms. The interview offers applicants a chance to provide additional insights into their experiences and motivations while allowing the admissions team to gauge their fit for the program.
5. Video Response (Optional)
Stanford MBA applicants have the option to submit a short video response to a question posed by the admissions committee. This provides an opportunity to showcase one's personality, communication skills, and creativity in a more interactive format.
6. Selection and Notification
The admissions committee carefully reviews all components of the application – including academic achievements, work experience, essays, recommendations, and interview feedback – to make informed decisions. Successful applicants receive an offer of admission, while others may be placed on a waiting list or receive a regret notification.
When do the admissions start?
The Stanford MBA deadlines are as follows:
| | |
| --- | --- |
| Application Round | Deadlines |
| Round 1 | - |
| Round 2 | 04 Jan 2024 |
| Round 3 | 09 Apr 2024 |
Stanford MBA Employment / Placement
Stanford Graduate School of Business is well-known for its excellent MBA program and it is no secret that its graduates are highly sought-after by leading companies around the world. Let's take a look at some of the employment and placement statistics for Stanford MBA graduates.
Average Starting Salary
Stanford MBA graduates are among the highest-paid MBA graduates in the world. The average Stanford MBA salary of graduate is $172,000 which is significantly higher than the national average for MBA graduates in the United States. The highest starting salaries are typically offered to graduates in the finance and technology sectors, where the average starting salaries are $182,000 respectively.
Placement Statistics
The placement statistics for Stanford MBA graduates are impressive. According to the latest data, 91% of job-seeking Stanford MBA graduates received offers within 90 days of graduation. This figure is higher than the national average for MBA graduates in the United States which is around 70%. The sectors that employ the highest number of Stanford MBA graduates are finance, technology and consulting.
Employment Report
The Stanford MBA employment and placement report every year, which provides detailed information on the sectors of employment, salaries, and job titles of its graduates. According to the latest employment report, the finance sector employs the largest number of Stanford MBA graduates at 33%, followed by technology at 30%, and consulting at 15%. The average salary for Stanford MBA graduates in the health care sector is $155,000, while graduates in the consumer products sector earn an average of $169,000.
In conclusion, Stanford MBA graduates enjoy excellent employment and placement opportunities, with high starting salaries and impressive placement statistics. Graduates from this program are highly sought-after by leading companies across various sectors, and they continue to make significant contributions to the business world.
175,000
AVERAGE STARTING SALARY
Top Sectors Hiring Stanford MBA Graduates
Graduates from Stanford are in high demand across a diverse spectrum of industries. The program's comprehensive curriculum, emphasis on leadership development, and exposure to real-world challenges equip graduates with the skills and insights needed to excel in top sectors. These sectors span technology, finance, consulting, healthcare, consumer goods, and more. Stanford MBA graduates are recognized for their analytical acumen, strategic thinking, and ability to drive innovation. This broad skill set allows them to seamlessly transition into roles that require adaptability and a deep understanding of market dynamics, contributing significantly to the success and growth of various industries.
Companies Recruiting from Stanford MBA
Stanford MBA graduates are highly sought-after by some of the most prestigious and influential companies worldwide. With a strong emphasis on innovation, leadership, and entrepreneurship, Stanford Graduate School of Business consistently produces top-tier talent that thrives in various industries.
The distribution of industries for IESE MBA graduates is 33% in Finance, 30% in Technology, 15% in Consulting, and 5% in Health Care.


| | | |
| --- | --- | --- |
| Consulting | Finance | Technology |
| Bain & Company | Goldman Sachs | Google |
| Boston Consulting Group | BlackRock | Apple |
| Deloitte Consulting | JPMorgan Chase & Co | Amazon |
Stanford MBA Alumni Info
Once you graduate from the Stanford MBA program, you become a part of a global network of diverse leader and the world- changers, including more than 30,000 Stanford GSB alumni and more than 220,000 Stanford University alumni. The Stanford MBA Alumni community is a valuable resource for current students and provides opportunities for networking, mentorship, and career advancement.
Some Famous Alumni
Penny Pritzker: Former US Secretary of Commerce, businesswoman and philanthropist
Mary Barra: CEO of General Motors
Victor Koo: Founder of Youku
Phil Knight: Co-founder and Chairman Emeritus of Nike
Sir Howard Davies: Chairman of the Royal Bank of Scotland and the former Director of the London School of Economics
Seth Godin: Business Guru
Vinod Khosla: Co-founder of Sun Microsystems
Application Essay for Stanford MBA
The Stanford MBA Essay help the school in understanding who you are rather than solely knowing what you have done or accomplished. The essay helps reveal who you are as a person behind all your academic and professional achievements.
Essay 1
The Stanford community is deeply curious and driven to learn in and out of the classroom. Reflect on an idea or experience that makes you genuinely excited about learning.
Essay 3
Tell us about something that is meaningful to you and why.
Letter of Recommendation for Stanford MBA
The MBA application requires two letters of recommendation. One letter should be from your current direct supervisor or the next best alternative at work and another recommendation letter from someone else who has supervised you. You must not have any involvement in the drafting, translating, writing or submission of the letters, including having any third party review the letters before submission.
If you have someone who can offer new insights about you, you may submit one optional letter of recommendation. Your recommender should include your full legal name, school name, and date of birth at the top of the letter, and there is no need to use a form.
Interview Questions for Stanford MBA
During the Stanford MBA interview process, candidates can expect a range of thoughtful and probing questions designed to gain insights into their character, experiences, motivations, and suitability for the program. The Stanford MBA interview questions encompass both professional and personal aspects of a candidate's journey. Expect inquiries that delve into your leadership style, teamwork experiences, and how you've overcome challenges. The interview may also explore your long-term goals and how Stanford's unique offerings align with your aspirations. Personal anecdotes that demonstrate your values and impact are highly valued.
SET 1
Q: Why do you want to pursue an MBA at Stanford?
Q:What are your short-term and long-term career goals?
Q: How do you plan to contribute to the Stanford MBA community?
Q: What do you think are your strengths and weaknesses?
Q: Can you tell me about a challenging situation you faced and how you overcame it?
Q: What do you consider to be your greatest achievement?
Q: Can you tell me about a time when you had to work with a difficult team member?
Q: What do you know about the culture and values of MBA program?
Q: What led you to pursue an MBA at Stanford?
Q: Can you tell me about a current event that has caught your attention and why?
SET 2
Q: Tell me about a time when you had to make a difficult decision.
Q: Can you describe a time when you had to persuade someone to see things from your point of view?
Q: Tell me about a time when you had to work under a tight deadline.
Q: Can you describe a time when you had to deal with ambiguity?
Q: Tell me about a time when you had to take initiative to solve a problem.
Q: Can you describe a time when you had to lead a team through a challenging project?
Q: Tell me about a time when you had to work with someone who had a different work style or approach than you.
Q: Can you describe a time when you had to adapt to a new situation or environment?
Q: Tell me about a time when you had to deal with a difficult team member.
Q: Can you describe a time when you had to make a tough decision with limited information?
What Makes Stanford MBA Unique?
Is Stanford MBA worth it? The Stanford Graduate School of Business is recognized as one of the top MBA colleges in USA. Here are some of the distinguishing characteristics that set it apart from other MBA programs:
Innovation and Entrepreneurship: Stanford's proximity to Silicon Valley fosters a culture of innovation and entrepreneurship. The program offers numerous opportunities to engage with startups, venture capitalists, and cutting-edge technologies, creating a dynamic environment for aspiring entrepreneurs.
Flexible Curriculum: Stanford MBA's flexible curriculum allows students to customize their learning journey according to their interests and career goals. With a wide range of elective options, students can delve deeper into specific areas, ensuring a personalized and enriching educational experience.
GSB Impact Labs: Stanford's GSB Impact Labs enable students to apply their business skills to address real-world challenges faced by organizations and communities. This experiential learning approach nurtures a sense of purpose and social responsibility among students.
Collaborative Culture: Stanford GSB fosters a collaborative and supportive community. The small class size promotes meaningful interactions with faculty and peers, creating an environment that encourages diverse perspectives and enriching discussions.
Global Perspective: The program emphasizes a global mindset, offering study opportunities in various international locations. Students gain exposure to diverse cultures, industries, and business practices, preparing them to thrive in a globalized world.\
Immersive Leadership Experience: Stanford MBA's immersive leadership experiences provide hands-on learning opportunities, helping students develop their leadership and decision-making skills in real business settings.
Powerful Network: Stanford GSB's alumni network is a valuable resource for students and graduates. The strong connections with successful leaders across industries provide access to mentorship, career opportunities, and a supportive community throughout their careers.
These unique elements make MBA a program that nurtures innovation, fosters collaboration, and prepares graduates to become influential leaders who make a positive impact in the business world.
Conclusion
Stanford is one of the best MBA colleges in USA. The Stanford MBA School stands as a beacon of unparalleled excellence in business education. With its distinguished faculty, innovative curriculum, and commitment to fostering leadership and innovation, Stanford MBA offers a transformative journey that extends far beyond the classroom. The vibrant community of diverse minds, the extensive alumni network of industry pioneers, and the school's strategic location in Silicon Valley collectively contribute to an ecosystem of endless possibilities. As we've explored in this review, Stanford MBA isn't just an educational institution; it's a launchpad for dreams, a catalyst for change, and a gateway to becoming a global change-maker. With its emphasis on holistic development, forward-thinking approach, and unwavering dedication to shaping leaders who shape the world.
What is the class profile like, in terms of diversity and backgrounds?
Stanford MBA boasts a diverse student body with participants from various industries, cultures, and experiences. This diversity enriches classroom discussions, enhances collaboration, and reflects the global business landscape.
Does Stanford offer placement opportunities?
Yes. Stanford offers and supports its students in hiring and placement opportunities.  72% of students of Stanford Graduate School of Business secure employment by the time of graduation. 91% of students of the class of 2021 got employed 3 months after graduation.
How does the Stanford MBA application process evaluate candidates beyond academic achievements?
The application process evaluates candidates holistically, considering factors like leadership potential, personal impact, unique experiences, and alignment with the program's values. Interviews play a crucial role in understanding each candidate's motivations and contributions.
What are the average GMAT and GRE scores of the Stanford MBA Program?
The average GMAT score of Stanford GSB students is 738. The average GRE score in both verbal and quantitative is 165.
I liked that the assigned representative is willing to make the extra mile for your essay. I liked that it wasn't a standardized product that just formulates your experiences but a continuous experience which really helps you reveal your true self in your essay. Without them i wouldn't have been able to get accepted into my first choice.
Admits from both HEC & ESCP :D…. to those contemplating whether to try their services or not….don't think.. Just take them … I couldn't think of any other service better than theirs'… Be is essay .. LOR .. Or interview .. They are the best in all… Not just for MIM essay they are commendable with MBA essay as well.
The MiM-Essay team can significantly improve your essays and increase your chances of getting into your target programs. For people with a non-business background, the MiM-Essay team is good at highlighting the relevant information within your experiences, and making the stories resonate with audiences. An admit from HEC just proves the worth of their services 🙂
Taking the essay and interview pack was one of the best decisions I made during the journey, not only is their profound knowledge about business schools very helpful but also their constant support will keep you motivated. I am very happy with the service they propose. I truly believe it gave me a strong competitive advantage and helped me present a polished image of myself in front of the LBS panel, ultimately getting me an admit.
I would say, do not think twice about it and GO for it. It is a worthwhile investment and will go a long way in helping you secure a place at your dream college. I not only got into my target colleges- HEC & ESSEC but even won a 20,000 euro scholarship!
They know what they do and they are 100% effective. I wanted to get into LSE and Duke, & with their assistance in all the phase of the admission process, we succeeded! To everyone who is wondering if these services are useful, I can firmly say that I probably couldn't have succeeded without them.

It was a great experience working with MiM-Essay team, they helped me crack into LBS my first priority, I did not even need to think of my second-priority or whatsoever. If MiM-Essay team diagnosed you, and then, ensured that you have a high level of possibility of achieving your aims, they definitely can help you prepare for the applications perfectly.
Mim-Essay helped me write my story in a way that was compelling and distinct. Through brainstorming, attentive listening, patience and hard work, the Mim-essay staff helped me find what made me unique and competitive in a large pool of applicants. In addition, the limitless edits made the essays and the resume engaging and appealing enough to stand out during the application.
Right from the very beginning, I received a lot of quality attention, which not only enabled me to optimally prepare my application package, but also to remain confident throughout this sometimes-turbulent process. MiM team helped me with not only application documents, but also choosing the best programs given my goals and I found its advise to be invaluable. MiM team did not provide cookie cutter advice that would be applicable to all candidates.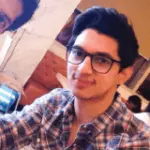 Right from my first conversation, I knew MIM-Essay is going to the apt mentor which would help me get into one of my target schools. In short, I'll be studying at one of the best B-schools and MIM-Essay has a lot to do with it. They paid attention to the minutest of the details and made sure that every element of the application is a 10/10.
Professional, personalized, understanding are some of the immediately visible traits that you notice about their service. They know we are worried. They know we want to do our best. So, they do everything possible to make the best happen without us getting too worried. The most value that MiM-essay adds is that they believe in experience-based answers and moreover highlight the learning in each experience. I think their ability to modify every essay as per your personality, your thoughts and your inclinations makes them extremely good at what they do.
I approached MiM essays after I got 3 rejects. I was really depressed about admissions and wanted a way to get an admit to at least one of the best schools. The approach used to help me was brilliant right from the start. The question guide I had gotten for LBS interview included almost all the questions I was asked in the actual interview. I've realised that such fine tuning of application is the magic to success. I got admits to both the colleges (LBS and LSE). I have already recommended MiM essays to at least 10 people. MiM Essays is THE RIGHT place for any MiM aspirant to be in.
MiM-Essay puts in its best efforts to understand the profile of the candidate in-depth. Another amazing service that is offered by the team is multiple edits till you get the best. NO LIMIT ON EDITS. THEY MAKE SURE TO CREATE BEST PROFILE!! Edits are done to back up the points with convincing background stories. They focus on this aspect the most to chalk out the best draft.
The most appealing aspect of MiM-Essay is the incredibly user-friendly and systematic strategy they've developed for dealing with the entire application process. It was like going through a course/training on how to deal with this journey by going through the numerous videos, samples, and interview prep that Abhyank had put up. I find it fascinating that, while the entire staff is there to support you, they do not spoon-feed you essays and instead challenge you to give it your all. From the beginning of this trip until the very end, when I received my admittance, I've noticed a significant change in myself, and MiM Essay's coaching has helped me acquire tremendous clarity.
MiM-Essay is worth every penny. My consultant was a true partner and was available whenever necessary; it was a seamless process despite our 6 hour time difference. I would not hesitate to give my full recommendation to anyone applying to a masters degree in business; I question whether I would have been accepted to so many world-renowned programs had it not been for my consultant and the MiM-Essay team.
Even though I decided to apply in the last days of submission, my consultant was available for my questions all the time and the answers were always helpful. He knows really well which parts you should highlight and which ones to get rid of. I believe I wouldn't get accepted without MiM-essay help. Even if you think you wrote your application really well. I am sure there is always something to improve that MiM-essay will notice.
With a score of just 640 in GMAT and still getting into these prestigious colleges explains how much value MIM Essay added to my application. With MiM-Essay, admissions to one of your dream colleges is guaranteed. It is the right place to approach since all the counselors have gone through the application process and have knowledge about the process to give inputs.
Sometimes you can get caught up in fantasy and other consultants may even promise something they can't deliver but MiM Essay team helped me align the right school with my goals. They took the time out to understand my motivations and experiences and helped me build a profile that was true to myself. It is easy in some ways to just memorize interview answers but in a stressful situation that's a risk which is why I really appreciated all the notes and mock interview sessions MiM-Essay gave me. With lakhs of students applying to the best programs, you must find a way to set yourself apart and MiM-Essay can help you find that