Sydney MBA Review
University of Sydney MBA Introduction
Course Duration

18 Months

Course Fee

AUD 52,500/Yr

Salary

$140,000

Intake

1
Are you looking to take your career to new heights and become influential business leaders? Look no further than the University of Sydney MBA program. With its prestigious reputation, world-class faculty, and cutting-edge curriculum, the University of Sydney MBA offers a transformative learning experience that equips you with the skills, knowledge, and networks to excel in today's competitive business landscape.
Whether you aspire to drive innovation, lead with impact, or navigate global markets, the University of Sydney MBA provides the ideal platform to unlock your full potential. Join us today and embark on a remarkable journey towards success with the University of Sydney MBA program. Don't miss out on this opportunity to accelerate your career and achieve your goals. Enroll now and be part of an elite community of business leaders. Take the first step towards a brighter future with the University of Sydney MBA program.
University of Sydney MBA Class Profile
The University of Sydney MBA program offers a unique and exciting opportunity for students to develop a range of characteristics that are highly valued in the business world. The program is designed to instill a global mindset in students, helping them to develop a broader perspective on business issues and challenges. In addition, the program emphasizes the importance of self-reflection, critical and creative thinking, maturity, and integrity, all of which are essential qualities for success in today's competitive business environment.
Besides, the following are the critical aspects of the University of Sydney MBA class profile of the 2023 intake -
Average Age

30

GMAT

600+

Average Work Ex

3-5 Years

Class Size

42
University of Sydney MBA Acceptance Rate
According to recent data, the acceptance rate for the University of Sydney MBA program is around 11.5%.
This means that out of every 100 applicants, only about 11 or 12 are accepted into the program. While this may seem daunting, it's important to remember that the acceptance rate is just one factor to consider when deciding whether or not to apply.
It's worth noting that the acceptance rate for MBA programs in Sydney can also vary depending on the cohort you belong to. In particular, applicants from countries such as India and China may face a lower acceptance rate due to the high number of applicants from these regions. This is because MBA programs in Sydney, like many other top business schools around the world, tend to attract a large number of international applicants especially from countries with rapidly growing economies.
Program and Curriculum University of Sydney MBA
The full-time MBA Sydney (Leadership and Enterprise) consists of 12 units of study grouped around three key focus areas: Personal and interpersonal skills development, Business knowledge and skills development and Building future enterprises. The final unit is the MBA Capstone (Design Strategy). The first four units of the full-time MBA focus on developing personal and interpersonal skills needed to manage and lead effectively. You will learn to build individual resilience in a world of growing complexity, disruption and ambiguity. Once you complete the first four units, you will focus on core business knowledge and skills, with an overarching theme of building business resilience and sustainability. The final four units will bring together the knowledge and skills you have gained in the previous units to equip you to build and lead future enterprises. The Sydney MBA course duration and the core curriculum of university of toronto mba focuses on the following key areas:
Core Courses at Sydney MBA
Leadership Practice and Development: Develops skills and knowledge for effective leadership in a business context.
Critical Analysis and Thought Leadership: Teaches how to analyze complex business problems, think critically and develop innovative solutions.
Creativity, Innovation and Business: Explores the role of creativity and innovation in driving business success.
Financial Management: Covers the principles of corporate finance, including financial statement analysis, investment decisions, and risk management.
Leading in a Digital World: Examines the impact of digital technology on business and how to leverage it for competitive advantage.
Clubs and Associations at Sydney MBA
eMBAssy: Provides a platform for MBA students to engage with and support the Indian startup ecosystem.
Earth Guardians Club: Promotes sustainable business practices and environmental stewardship through education, advocacy and action.
MBA Consulting Club (MBACC): Offers resources and training for students interested in pursuing careers in consulting, including case competitions and networking opportunities.
MBA Technology and Innovation Club: Fosters innovation and entrepreneurship in the technology sector through events, workshops, and networking opportunities.
The University of Sydney Healthcare Club: Focuses on healthcare management, policy, and innovation, providing a platform for students to connect with healthcare professionals and organizations.
Extra Activities at Sydney MBA
Sydney Ideas: Presents a diverse range of public talks and events on cutting-edge research, ideas, and contemporary issues across various disciplines.
Raising the Bar: A one-night event where academics and experts present engaging talks on a wide range of topics in various bars and pubs across the city.
International Festival: Celebrates the diversity and cultural richness of the University of Sydney community through food, music, dance, and other cultural activities from around the world.
Scholarships for Sydney MBA
MBA Director's Scholarship: Provides financial assistance to students with exceptional academic and professional backgrounds.
Student Exchange Travel Scholarships: Offers funding for students to participate in exchange programs with partner universities around the world.
Self Sourced Placement Scholarship: Provides financial support for students undertaking a self-sourced placement or internship in Australia or overseas.
Eligibility and Requirements for Getting into University of Sydney MBA
The Sydney MBA offers a prestigious MBA program that equips students with the knowledge, skills, and networks to excel in the dynamic world of business. The Sydney MBA eligibility and requirement for the program, candidates must hold an undergraduate degree from a recognized institution and demonstrate strong academic performance. While a specific GPA is not stated, a competitive academic record is highly valued. Additionally, applicants are required to submit their GMAT or GRE scores, showcasing their aptitude for advanced business studies.
The Sydney is renowned for its top-notch MBA program, which provides students with a transformative learning experience. With its innovative curriculum and diverse student body, Sydney offers a collaborative and inclusive environment that fosters both personal and professional growth. The program is designed to equip students with the knowledge, skills, and global perspective needed to excel in today's dynamic business world.
As for the fees, the Sydney MBA fees is a significant investment in your future. While the exact cost may vary depending on various factors, including residency status, the program's tuition fee reflects the value and quality of education you will receive. The school also offers scholarships, financial aid, and funding options to support students in their pursuit of an MBA at Sydney.
Eligibility
A minimum of three years of relevant work experience
A minimum grade point average (GPA) of 65 or equivalent in your undergraduate degree
Official mark sheet that displays your marks per semester.
Official diploma(s)/degree certificate(s)
Academic transcripts
GMAT/GRE scores
English proficiency test (IELTS/TOEFL)
IELTS - 7.0 minimum
TOEFL - 96 minimum
Prerequisite Course
Application Fees
International students who apply to study onshore need to pay a non-refundable application processing fee of A$150.00.
Document Related to the Application
Degree certificate(s) or current certificate of enrolment.
Professional details or Employment history
A one-page resume (CV)
All official up-to-date academic transcripts and official GPA.
GMAT official test score report.
English language proficiency test score report (IELTS)
2 completed online reference forms
Copy of your passport or identity documents
GPA Needed for Sydney MBA
To be considered for admission to the Sydney MBA program, applicants must have a minimum GPA of 65 or equivalent in their undergraduate degree. This requirement ensures that students have a strong academic foundation for success in the program.
GMAT Needed for Sydney MBA
While the Sydney MBA GMAT is not a specific requirement for candidates who meet other admission criteria, students with GMAT scores within the target range of 550-700 are more likely to receive an offer for admission to the program. A balanced score on all parts of the GMAT is recommended, and candidates should aim for a score of at least 630. Although there is no specified minimum score, candidates with a score below 500 are highly unlikely to be admitted.
GRE Needed for Sydney MBA
The Sydney MBA program does not require GRE scores for admission. However, if applicants have taken the GRE and believe that their scores will strengthen their application, they may choose to submit their scores as additional evidence of their academic ability.
Average Work Experience Needed for Sydney MBA
Applicants to the Sydney MBA program are required to have a minimum of three years of relevant work experience. This ensures that students have the necessary professional experience to contribute to and benefit from the program's collaborative learning environment.
Is IELTS Needed for Sydney MBA
If English is not your first language, you may be required to prove your English proficiency with an approved English skills test taken within 2 years of commencing the course. The minimum required score for the IELTS test is 7.0 overall, with a minimum of 6.0 in each band. Other approved English proficiency tests include TOEFL - IBT and Pearson Test of English. It is important to check the specific language requirements for the Sydney MBA program before applying.
University of Sydney MBA Deadlines
If you're planning to apply for the Sydney MBA program, it's important to be aware of the application deadlines. Meeting the deadlines is crucial to ensure that your application is considered for the upcoming cohort. Here is an overview of the Sydney MBA deadlines for the next intake.
Sydney MBA Admission Process
The admission process for Sydney MBA includes the following steps:
Check the admission criteria: Ensure that you meet the necessary admission criteria before applying for the program.
Apply online: Complete the online application with details of your academic qualifications, employment history/professional details, and a statement of motivation (maximum two pages) outlining your goals, achievements, community involvement, leadership qualities, and awards.
If you want to apply for a scholarship, mention it in your statement of motivation.
Interview: Shortlisted applicants will be called for a selection interview to assess their suitability for the program.
Submit additional documents: If the results of your previous study aren't available by the closing date, you can still submit an application. However, you will need to forward the relevant results once they become available.
Wait for the decision: Once the interview and document submission process is complete, the admission committee will review your application and inform you of their decision.
When do the admissions start?
To secure admission into the program, you are required to apply to one of the given deadlines. Although the program offers 6 Rounds for filing the admission application, it would be for the best if you could apply as early as possible to maximize your chances of admission.

| | |
| --- | --- |
| Deadline | Dates |
| Round 1 | 12 March 2023 |
| Round 2 | 16 April 2023 |
| Round 3 | 21 May 2023 |
| Final application deadline | 2 July 2023 |
When will I hear from the university after I submit my application?
After the completion of each admission round, you can expect to hear from the university within 4 weeks whether or not you have been shortlisted for an interview. However, please note that interview times are subject to availability and only shortlisted applicants will be invited to interview. It's important to keep in mind that applications are accepted throughout the year, and outside of the admission round deadlines.
University of Sydney MBA Employment / Placement
The University of Sydney MBA Employment & Placement Office, dedicated to business students, offers a range of opportunities to explore your career options, plan your career/job, develop your skills, and network with recruiters and employers. Business School students who engage early with career exploration, professional skill development and industry connections are best equipped to make their mark in today's complex and changing professional world.
Sydney MBA Average Starting Salary
According to the University of Sydney, the average starting salary for part-time MBA graduates is $147,000. While the university doesn't provide an exact figure for full-time MBA graduates, it's reasonable to assume that the salary range would be similar. Graduates from Sydney MBA have gone on to work for some of the world's leading companies, and their salaries are a testament to the value of the degree.
Sydney MBA Employment Statistics
Sydney MBA has an impressive placement rate of 85%, indicating that the majority of graduates are able to secure employment shortly after completing the program. The program's alumni work across a wide range of industries, including finance, consulting, technology, and more. In addition to the high placement rate, Sydney MBA also boasts a strong alumni network that can help graduates with job searches and career development.
Sydney MBA Employment Report
The average salary of University of Sydney full-time MBA graduates is $147,000, which is significantly higher than the national average for MBA graduates. Additionally, the employment rate for the Sydney MBA program is 85%, indicating a strong demand for the school's graduates.
The report also provides statistics on the industries in which graduates are employed. Consulting, financial services, and technology are the top three industries that hire Sydney MBA graduates, with consulting being the most popular industry. Graduates also pursue careers in industries such as healthcare, consumer goods, and energy.
Furthermore, the report details the job titles of Sydney MBA graduates, which include roles such as product manager, investment analyst, project manager, and management consultant. The report also highlights the top employers of the program's graduates, which include well-known companies such as Deloitte, EY, IBM, Lendlease, PwC, and Uber.
$140,000
AVERAGE STARTING SALARY
Top Sectors Hiring University of Sydney MBA Graduates
Sydney Business school's MBA's career cell works adherently for providing career opportunities to its cohort. If we look at the top industries in which the program's MBA Sydney graduates received placement offers includes Business/Financial, whereas other sectors in which the program's cohort performed best were Consulting sector and the Finance sector.
Companies recruiting from University Of Sydney MBA
Sydney MBA graduates are highly sought after by a wide range of industries. Here are some sectors in which most graduates were hired, along with some firms from each sector:
Consulting
Deloitte: A multinational professional services network that offers audit, consulting, financial advisory, risk advisory, tax, and legal services.
McKinsey & Company: A global management consulting firm that advises on strategic management to corporations, governments, and other organizations.
Boston Consulting Group (BCG): A management consulting firm that advises on issues such as strategy, operations, and organization.
Finance
Goldman Sachs: A multinational investment bank that offers a range of financial services, including investment banking, securities, and investment management.
Macquarie Group: An Australian multinational independent investment bank and financial services company that offers a range of financial services, including investment banking, asset management, and advisory services.
Commonwealth Bank of Australia: A leading Australian bank that offers a range of financial services, including retail, business, and institutional banking.
Technology
Amazon: A multinational technology company that specializes in e-commerce, cloud computing, digital streaming, and artificial intelligence.
Atlassian: An Australian enterprise software company that develops products for software developers, project managers, and content management.
Google: A multinational technology company that specializes in internet-related services and products, including search engines, online advertising, cloud computing, software, and hardware.
University of Sydney MBA Alumni Info
With more than 400,000 University of Sydney alumni and 66,000 Business School alumni across the world, you'll have the opportunity to connect with a powerful global network. Upon graduation, you'll be in demand – our graduates are ranked the most employable in Australia and fifth worldwide in the latest QS Employability Rankings.
Some Famous Alumni
Glenn Stevens AC – Governor of the Reserve Bank of Australia
Matt Comyn – CEO of Commonwealth Bank of Australia
Tony Abbott – former Prime Minister of Australia
Application Essay for University of Sydney MBA
The University Of Sydney has only one Statement of Purpose in the application - A one-page statement of motivation outlining what you hope to achieve professionally and personally by completing the part-time MBA at the University of Sydney. You can find the statement of motivation down below.
Essay1
When applying for the full-time MBA program at the University of Sydney Business School, applicants are required to submit a statement of motivation. This statement provides an opportunity for applicants to showcase their unique experiences and explain how they will add value to the cohort.
Below are some questions to cover in your statement of motivation as mentioned by Sydney MBA Application:
What do you hope to achieve professionally and personally by completing the full-time MBA from the University of Sydney Business School?
What are your academic and professional achievements?
Are you involved in community and extracurricular activities?
What are your leadership qualities?
Have you received any awards and recognition?
What sets you apart from other candidates around the world?
How will you add value to the full-time MBA?
Tips for Sydney MBA Essays
Here are some tips to help you craft a compelling statement of motivation while keeping in mind Sydney MBA Essays values:
Connect your personal and professional goals with the program's goals Demonstrate how the program aligns with your career aspirations and how the skills and knowledge you will gain from it will help you achieve your goals.
Highlight your achievements and experiences Share your academic and professional achievements, community involvement, extracurricular activities, leadership qualities, and any awards or recognition you have received. Show how these experiences set you apart from other candidates.
Be authentic and honest Don't exaggerate your accomplishments or make false claims in your statement of motivation. The admissions committee values honesty and authenticity.
Emphasize how you will contribute to the cohort Explain how you will add value to the program and contribute to the learning experience of your fellow cohort. Share your unique perspective and skills that will benefit the cohort.
Mention your interest in scholarship opportunities If you are interested in applying for a scholarship, provide details of your financial need, academic achievements, and any other relevant information that will make you a strong candidate for the scholarship.
Letter of Recommendation for University of Sydney MBA
While the University of Sydney Business School does not specifically require a letter of recommendation for its MBA program, it is highly recommended that applicants provide at least one letter from a professional reference. This letter can provide valuable insight into an applicant's work ethic, leadership potential, and overall suitability for the program.
It is important to ensure that the recommender is able to speak to the applicant's relevant skills and experience, and that the letter is submitted in a timely manner. Overall, while not mandatory, submitting a letter of recommendation can strengthen an applicant's profile and increase their chances of being accepted into the program.
Interview Questions for University of Sydney MBA
SET 1
Q: What would be the biggest challenge for you during the program?
Q: Introduce yourself.
Q: Why Sydney Business School?
Q: Describe a situation where you came up with a unique solution.
Q: What has been the biggest challenge so far?
Q: Why MBA and why now?
Q: What did you learn as a professional, especially from the impact of the Covid-19?
Q: Which other schools have to apply to?
Q: What are your short- and long-term career goals? Where do you see yourself in 5 years?
Q: What do you plan to bring to the McCombs environment when you are in school AND afterwards?
SET 2
Q: Tell me about a time you've worked with someone of a different perspective, culture, etc. to yourself and what you learned?
Q: What did you learn through this application process?
Q: Tell me a piece of constructive criticism you've received and implemented that feedback.
Q: A time when you made a decision with limited data. Looking back would you have changed anything?
Q: A time when you had to deal with an extremely difficult employee. How did you deal with the situation?
Q: If you were the CEO of your company, what are the three things that would keep you awake?
Q: Why did you choose the list of organizations you want to work with post-MBA?
Q: How do you plan to land a MBA job?
Q: What do you do for fun?
Q: What would you say is the weakest and strongest part of your application?
Q: Give me an example of a time you faced a conflict while working on a team. How did you handle that?
Tips for Sydney MBA interview questions
During the Sydney MBA interview, it is important to keep in mind the values of the program, including leadership, teamwork, and innovation. Here are five tips for answering interview questions that align with these values:
Be authentic and demonstrate self-awareness - Sydney MBA values candidates who are genuine, self-aware and able to reflect on their experiences and strengths.
Show your leadership potential - Highlight your past leadership experiences and how you approach challenges and motivate others to achieve their goals.
Demonstrate your global mindset - Sydney MBA values diversity and international exposure, so be prepared to share how you have adapted to different cultures and how you can contribute to a global cohort.
Highlight your teamwork skills - Collaboration is highly valued at Sydney MBA, so be prepared to discuss how you have worked in teams, resolved conflicts and contributed to group success.
Connect your career goals to the program - Sydney MBA seeks candidates who are motivated and have clear career goals that align with the program's offerings, so be prepared to articulate how the program will help you achieve your aspirations.
What Makes University of Sydney MBA Unique?
The Sydney MBA program focuses on developing personal and interpersonal skills which helps them effectively manage and lead. Students can get scholarship opportunities on the basis of their academic as well as extracurricular performance. Here are a few facts about University of Sydney Business School that makes it one of the top MBA colleges in Australia and makes it stand out from rest of the business schools -
Global Perspective: The Sydney MBA program provides a global perspective through its diverse student body, international study tours, and partnerships with top business schools around the world.
Real-World Learning: The program emphasizes real-world learning by incorporating case studies, simulations, and practical projects to give students hands-on experience in solving complex business problems.
Industry Connections: The University of Sydney Business School has strong connections with industry leaders, providing students with networking opportunities, internships, and access to top employers.
Focus on Leadership: The Sydney MBA program focuses on developing leadership skills through a range of activities such as leadership coaching, team building, and experiential learning.
Flexible Study Options: The program offers a range of study options including full-time, part-time, and executive MBA programs, allowing students to balance their studies with work and other commitments.
Conclusion
The University of Sydney MBA program is designed for professional and career-oriented individuals. The program takes students through a 2-year process in order to equip them with the necessary skills for the global economy. The University of Sydney MBA program is one of the most prestigious MBA in Australia. The curriculum revolves around a holistic approach to management and offers courses on diverse topics such as marketing, accounting, finance, economics, and strategy.
The University of Sydney MBA program is designed for students who are looking for an opportunity to develop their skills in a global environment. The coursework provides students with the knowledge and skills that are necessary for them to succeed in the business world. The University of Sydney MBA program has been ranked as one of the top programs in Australia by Business Insider. It is accredited by AACSB International-The Association to Advance Collegiate Schools of Business.
Is the University of Sydney good for MBA?
In the QS Graduate Employability Rankings 2022, the University is ranked first in Australia and fourth in the world for graduate employability. Hence, making it is one of the best universities out there while applying for an MBA.
 
Is doing an MBA in Australia worth it?
Yes. Australia is one of the top five worldwide countries that offer globally recognised MBA degrees. Furthermore, MBA admissions in Australia are competitive, but it is worthwhile to apply because of the excellent internship and placement options.
 
Is the University of Sydney a good school?
Yes, the university has constantly maintained its rankings amongst the Top 50 QS world university rankings. Hence, it would be safe to say that it is a good school. Apart from this, the program's excellent research makes it one of the top universities in Australia.
 
What is the University of Sydney's acceptance rate?
The program's status of being one of the best universities worldwide, it is extremely difficult to get into the University of Sydney. The program offers an acceptance rate of 30%.
 
I liked that the assigned representative is willing to make the extra mile for your essay. I liked that it wasn't a standardized product that just formulates your experiences but a continuous experience which really helps you reveal your true self in your essay. Without them i wouldn't have been able to get accepted into my first choice.
Admits from both HEC & ESCP :D…. to those contemplating whether to try their services or not….don't think.. Just take them … I couldn't think of any other service better than theirs'… Be is essay .. LOR .. Or interview .. They are the best in all… Not just for MIM essay they are commendable with MBA essay as well.
The MiM-Essay team can significantly improve your essays and increase your chances of getting into your target programs. For people with a non-business background, the MiM-Essay team is good at highlighting the relevant information within your experiences, and making the stories resonate with audiences. An admit from HEC just proves the worth of their services 🙂
Taking the essay and interview pack was one of the best decisions I made during the journey, not only is their profound knowledge about business schools very helpful but also their constant support will keep you motivated. I am very happy with the service they propose. I truly believe it gave me a strong competitive advantage and helped me present a polished image of myself in front of the LBS panel, ultimately getting me an admit.
I would say, do not think twice about it and GO for it. It is a worthwhile investment and will go a long way in helping you secure a place at your dream college. I not only got into my target colleges- HEC & ESSEC but even won a 20,000 euro scholarship!
They know what they do and they are 100% effective. I wanted to get into LSE and Duke, & with their assistance in all the phase of the admission process, we succeeded! To everyone who is wondering if these services are useful, I can firmly say that I probably couldn't have succeeded without them.

It was a great experience working with MiM-Essay team, they helped me crack into LBS my first priority, I did not even need to think of my second-priority or whatsoever. If MiM-Essay team diagnosed you, and then, ensured that you have a high level of possibility of achieving your aims, they definitely can help you prepare for the applications perfectly.
Mim-Essay helped me write my story in a way that was compelling and distinct. Through brainstorming, attentive listening, patience and hard work, the Mim-essay staff helped me find what made me unique and competitive in a large pool of applicants. In addition, the limitless edits made the essays and the resume engaging and appealing enough to stand out during the application.
Right from the very beginning, I received a lot of quality attention, which not only enabled me to optimally prepare my application package, but also to remain confident throughout this sometimes-turbulent process. MiM team helped me with not only application documents, but also choosing the best programs given my goals and I found its advise to be invaluable. MiM team did not provide cookie cutter advice that would be applicable to all candidates.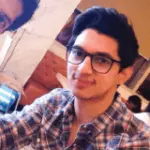 Right from my first conversation, I knew MIM-Essay is going to the apt mentor which would help me get into one of my target schools. In short, I'll be studying at one of the best B-schools and MIM-Essay has a lot to do with it. They paid attention to the minutest of the details and made sure that every element of the application is a 10/10.
Professional, personalized, understanding are some of the immediately visible traits that you notice about their service. They know we are worried. They know we want to do our best. So, they do everything possible to make the best happen without us getting too worried. The most value that MiM-essay adds is that they believe in experience-based answers and moreover highlight the learning in each experience. I think their ability to modify every essay as per your personality, your thoughts and your inclinations makes them extremely good at what they do.
I approached MiM essays after I got 3 rejects. I was really depressed about admissions and wanted a way to get an admit to at least one of the best schools. The approach used to help me was brilliant right from the start. The question guide I had gotten for LBS interview included almost all the questions I was asked in the actual interview. I've realised that such fine tuning of application is the magic to success. I got admits to both the colleges (LBS and LSE). I have already recommended MiM essays to at least 10 people. MiM Essays is THE RIGHT place for any MiM aspirant to be in.
MiM-Essay puts in its best efforts to understand the profile of the candidate in-depth. Another amazing service that is offered by the team is multiple edits till you get the best. NO LIMIT ON EDITS. THEY MAKE SURE TO CREATE BEST PROFILE!! Edits are done to back up the points with convincing background stories. They focus on this aspect the most to chalk out the best draft.
The most appealing aspect of MiM-Essay is the incredibly user-friendly and systematic strategy they've developed for dealing with the entire application process. It was like going through a course/training on how to deal with this journey by going through the numerous videos, samples, and interview prep that Abhyank had put up. I find it fascinating that, while the entire staff is there to support you, they do not spoon-feed you essays and instead challenge you to give it your all. From the beginning of this trip until the very end, when I received my admittance, I've noticed a significant change in myself, and MiM Essay's coaching has helped me acquire tremendous clarity.
MiM-Essay is worth every penny. My consultant was a true partner and was available whenever necessary; it was a seamless process despite our 6 hour time difference. I would not hesitate to give my full recommendation to anyone applying to a masters degree in business; I question whether I would have been accepted to so many world-renowned programs had it not been for my consultant and the MiM-Essay team.
Even though I decided to apply in the last days of submission, my consultant was available for my questions all the time and the answers were always helpful. He knows really well which parts you should highlight and which ones to get rid of. I believe I wouldn't get accepted without MiM-essay help. Even if you think you wrote your application really well. I am sure there is always something to improve that MiM-essay will notice.
With a score of just 640 in GMAT and still getting into these prestigious colleges explains how much value MIM Essay added to my application. With MiM-Essay, admissions to one of your dream colleges is guaranteed. It is the right place to approach since all the counselors have gone through the application process and have knowledge about the process to give inputs.
Sometimes you can get caught up in fantasy and other consultants may even promise something they can't deliver but MiM Essay team helped me align the right school with my goals. They took the time out to understand my motivations and experiences and helped me build a profile that was true to myself. It is easy in some ways to just memorize interview answers but in a stressful situation that's a risk which is why I really appreciated all the notes and mock interview sessions MiM-Essay gave me. With lakhs of students applying to the best programs, you must find a way to set yourself apart and MiM-Essay can help you find that