UBC Sauder MBA Review
UBC MBA Introduction
Course Duration

16 Months

Course Fee

$94,559 CAD

Salary

$83,194

Intake

1
Attention ambitious professionals! Are you ready to unlock your potential and achieve unparalleled success in the world of business? Look no further than UBC Sauder's MBA program. With a world-class curriculum designed to equip you with the skills and knowledge needed to excel in today's dynamic business environment, our program offers a transformative learning experience.
At UBC Sauder, we understand that true success in business goes beyond textbooks and theories. That's why our MBA program provides you with access to industry leaders, experts, and mentors who are at the forefront of their fields. Through interactive workshops, guest lectures, and networking events, you'll have the opportunity to learn from seasoned professionals and gain valuable insights into the ever-evolving business landscape.
UBC MBA Class Profile
Are you seeking an extraordinary MBA program that embraces diversity and offers a supportive learning environment? Look no further than UBC Sauder MBA program. With an international student base representing a wide array of backgrounds and life experiences, our program fosters a collegial and inclusive campus culture, creating an ideal setting for your MBA journey.
UBC Sauder Business School stands among the top MBA colleges in Canada, attracting students from around the globe. Our commitment to diversity ensures that you'll be surrounded by a vibrant community of international scholars who bring unique perspectives and insights to the table. This rich blend of backgrounds and experiences enhances the learning environment, encouraging collaboration, cross-cultural understanding, and the exchange of ideas.
Average Age

27

Average GPA

92%

GMAT

550

Average Work Ex

3.5 Years

Class Size

100
UBC MBA Acceptance Rate
The acceptance rate at UBC Sauder Business School is 6%. The UBC Sauder MBA acceptance is highly competitive, but with a unique profile, one can stand out from other applicants. Our MBA program attracts a large number of talented individuals from around the world, all vying for a coveted spot in our esteemed institution. While the admission process may be rigorous, we believe that every applicant has the opportunity to stand out by showcasing their unique profile and strengths.
At UBC Sauder, we value diversity and recognize that each applicant brings a distinct set of experiences, skills, and perspectives. We encourage you to present your unique profile in your application, highlighting your achievements, professional experiences, leadership qualities, and personal aspirations. Showcasing what sets you apart from other applicants is key to standing out in the highly competitive selection process.
Acceptance Rate: 6%
Program and Curriculum UBC MBA
The UBC Sauder MBA program is designed to prepare students for leadership roles in today's global business environment. The program provides a well-rounded education in business fundamentals, along with the opportunity to specialize in specific areas of interest. The curriculum is divided into two phases: the Core and the Electives. The Core phase is the foundation of the program, covering topics such as accounting, finance, marketing, operations, and strategy. It is designed to provide students with a broad understanding of business concepts and practices.
The Electives phase allows students to customize their education to fit their career goals and interests. Students can choose from a wide range of elective courses, including entrepreneurship, finance, marketing, sustainability, and more. Electives can be taken at UBC Sauder or at one of the program's partner schools around the world. The UBC Sauder MBA program also offers a number of specialized tracks, including the Innovation and Entrepreneurship track, the Business Analytics track, and the Portfolio Management track.
These tracks provide additional depth and expertise in specific areas of business. In addition to classroom learning, the UBC Sauder MBA program also emphasizes experiential learning. Students can participate in internships, consulting projects, and other hands-on learning opportunities to apply their knowledge and skills in real-world settings. In the 16 months of UBC Sauder MBA course duration, it instills all the necessary skills in the students and prepares them for the business world.
Core Courses at UBC Sauder MBA
Foundations in Accounting: This course is an introduction to financial accounting and is designed to provide students with a basic understanding of financial statements, the accounting cycle, and the underlying principles of accounting.
Introductory Finance: This course covers the fundamentals of corporate finance and financial management, including financial analysis, risk management, and investment strategies.
Marketing: This course introduces students to the concepts and principles of marketing, including market research, consumer behavior, product development, pricing strategies, and marketing communication.
Application of Statistics in Management: This course provides an overview of statistical methods and their applications in business and management, including data analysis, hypothesis testing, and regression analysis.
Fundamentals of Analytics & Tech: This course covers the fundamental concepts and techniques of business analytics, including data visualization, data mining, and machine learning.
Foundations in Accounting II: This course builds on the concepts covered in Foundations in Accounting I and delves deeper into financial accounting, including more advanced topics such as inventory accounting, long-term assets, and liabilities.
Foundations of Managerial & Business Economics: This course covers the fundamental concepts of economics as they apply to managerial decision-making, including demand and supply analysis, market structure, pricing strategies, and cost analysis.
Building High-Performance Teams: This course focuses on developing effective teamwork skills, including communication, collaboration, leadership, and conflict resolution.
Electives at UBC Sauder MBA
Fundamentals of Entrepreneurship: This course is designed to teach students the basics of entrepreneurship, including how to identify business opportunities, develop a business model, and create a successful venture.
Strategy in Organizations: This course focuses on the strategic management of organizations, including analyzing the competitive environment, developing a strategic plan, and implementing and evaluating strategic initiatives.
Corporate Finance: This course covers the principles of finance in a corporate setting, including financial decision making, capital budgeting, risk management, and valuation.
Supply Chain Strategy and Analytics: This course teaches students about the design, planning, and management of supply chains, including inventory management, demand forecasting, and logistics.
Special Topics: This course covers various topics that are relevant to current business trends and challenges.
Financial Statement Analysis: This course covers the analysis of financial statements and how to use financial data to make informed business decisions.
Process Fundamentals: This course teaches students about the fundamental processes that drive business operations, including process design, optimization, and management.
Marketing Research: This course focuses on the methods and techniques used in marketing research, including data collection, analysis, and interpretation.
Investment Theory and Asset Pricing: This course covers the principles of investment theory and asset pricing, including portfolio theory, risk management, and financial markets.
Clubs and Associations at UBC Sauder MBA
Astronomy Club: A group for students interested in astronomy to explore the night sky and learn more about the universe.
Beads and Craft Club: A creative community where students can make and share various crafts and jewelry designs.
Chinese Students and Scholars Association (Great Wall Club): A club for Chinese students and scholars to connect and support each other while learning about Canadian culture.
Food Society: A club for food enthusiasts to discover new culinary experiences and cuisines.
Photographic Society: A club for students who love photography to learn more about the art, techniques, and equipment.
Red Cross International: A club dedicated to supporting Red Cross humanitarian efforts and promoting volunteerism.
Ski and Board Club: A club for students who love winter sports like skiing and snowboarding, offering trips to local mountains and social events.
Vancouver Student Entrepreneurship Association: A club for aspiring entrepreneurs to connect with industry professionals, learn about startups, and develop their business ideas.
Scholarships for UBC Sauder MBA
UBC MBA is pleased to announce the availability of its prestigious, merit-based scholarship award. To be considered, applicants must demonstrate an exemplary record of academic excellence, community involvement, and business leadership skills.
International Student Scholarships: These scholarships are awarded to international students who have excellent academic records, demonstrated leadership potential, and community involvement. The value of the scholarship ranges from $5,000 to $10,000.
Women in Business Excellence Scholarship: This scholarship is awarded to female MBA students who have demonstrated leadership potential and a commitment to advancing the role of women in business. The scholarship is valued at $10,000.
Forté Fellowship: UBC Sauder is a member of the Forté Foundation, a non-profit organization that aims to increase the number of women in business leadership roles. The Forté Fellowship is awarded to exceptional female MBA students and covers the full cost of tuition and UBC Sauder MBA fees.
Entrance Awards: These scholarships are awarded to incoming MBA students who have outstanding academic records, leadership potential, and community involvement. The value of the award ranges from $5,000 to $15,000.
Indigenous Business Education Partners Scholarship: This scholarship is awarded to Indigenous MBA students who have demonstrated academic excellence, leadership potential, and a commitment to their community. The scholarship is valued at $20,000.
Social Impact Scholarships: These scholarships are awarded to MBA students who have a demonstrated commitment to social responsibility and sustainability. The value of the scholarship ranges from $5,000 to $10,000.
Eligibility and Requirements for Getting into UBC MBA
Eligbility requirements for UBC Sauder MBA
Academic Qualifications
Work Experience
GMAT or GRE Scores
English Language Proficiency
Letters of Recommendation
Personal Statement and Essays
Interview (if required)
GPA needed for UBC Sauder MBA
In terms of GPA, UBC Sauder MBA applicants are required to have a minimum GPA of 3.0 on a 4.0 scale in their undergraduate degree. However, a higher GPA can be beneficial for admission and scholarships.
GMAT needed for UBC Sauder MBA
As for standardized tests, UBC Sauder MBA applicants are required to submit a GMAT or GRE score as part of their application. The average UBC Sauder MBA GMAT score for the class is around 660, while the average GRE score is around 155 for both Verbal and Quantitative sections.
Avg Work Experience needed for UBC Sauder MBA
The UBC Sauder MBA program does not have a specific work experience requirement, but the average work experience for the class is around 5 years. Candidates with less work experience can still be considered if they have exceptional academic achievements and leadership experience.
Is IELTS needed for UBC Sauder MBA
International applicants whose first language is not English must also provide evidence of English language proficiency by taking either the IELTS or TOEFL exam. The minimum required IELTS score is 7.0, with a minimum score of 6.5 in each component.
Documents related to the Application
Supporting Documents
Unofficial transcripts/degree certificates/translations,
Two references
Official GMAT/GRE
Official English Proficiency Exam
Official Documents
Applicants must provide two copies of official transcripts and degree certificates from their home university.
Official copy of English Translated Document
UBC MBA Deadlines
The admission process for UBC Sauder MBA typically starts in September and applications are accepted on a rolling basis until the program is full. It's recommended to apply early to increase your chances of being accepted.
UBC Sauder MBA Admission Process
Here are the steps that are there for the UBC Sauder MBA application process:
Application: Submit an online application with personal information, educational history, and work experience.
Interview: Selected candidates will be invited for an interview, which can be conducted in person, by phone, or via video conferencing.
Recommendations: Submit two letters of recommendation from individuals who can attest to your academic and professional abilities.
Standardized tests: Submit GMAT or GRE scores, and English proficiency test scores (such as IELTS or TOEFL) if required.
Work experience: Applicants are required to have at least two years of full-time work experience, but the average is around 5 years.
Essays: Submit one or more essays on topics provided by the school.
Resume: Submit a current resume that outlines your work experience, education, achievements, and skills.
Transcripts: Submit official transcripts from all post-secondary institutions attended.
The admissions committee reviews each application holistically, taking into account the candidate's academic achievements, work experience, test scores, essays, and recommendations. Meeting the minimum requirements does not guarantee admission, as the process is highly competitive. Successful candidates are those who demonstrate a strong academic record, leadership potential, and a clear career plan that aligns with the goals of the program.
When do the admissions start?
UBC MBA program offers four application submission rounds, each with its deadline. Two more rounds include submitting supporting and official documents, including two references, unofficial transcripts/degree certificates, and official test scores.
Here are the rounds and dates for UBC Sauder MBA deadlines :
| | |
| --- | --- |
| Rounds | Date Deadlines |
| 1st | October 11 |
| 2nd | January 10 |
| 3rd | March 14 |
UBC MBA Employment / Placement
UBC MBA program provides students with various resources and services to succeed in their career aspirations. From advancing in existing roles to achieving promotion, pursuing a new role, or starting a business, UBC Sauder's faculty and expert team guide students as they pursue their goals.
Average Starting Salary of UBC Sauder MBA
According to the latest employment report released by the School, the average starting UBC Sauder MBA salary for graduates is CAD 94,233. Additionally, the report states that 87% of the graduates received job offers within three months of graduation.
The report also provides data on the industries that UBC Sauder MBA graduates typically find employment in. The top industries for employment were consulting, technology and finance, with 28%, 23% and 16% of graduates respectively finding employment in these fields. Other industries that were represented include healthcare, energy and retail.
It's worth noting that the starting salary can vary depending on factors such as the industry, job function, and work location. The UBC Sauder MBA program provides students with a strong foundation in business fundamentals and a diverse range of elective courses to tailor their education to their career goals. Graduates of the program are well-equipped to succeed in a variety of industries and roles, leading to competitive starting salaries.
UBC Sauder MBA Employment Report
The UBC Sauder MBA Employment and Placement Report provides data on the employment outcomes of recent graduates from the UBC Sauder School of Business MBA program. The report provides information on various aspects of employment such as average salaries, job functions, industries and locations.
According to the latest available employment report, which is for the Class, the average salary for UBC Sauder MBA graduates was CAD 98,368 per year. The report also indicates that the most popular industries for UBC Sauder MBA graduates were consulting, finance and technology, with 30%, 28% and 23% of graduates respectively entering these fields. In terms of job functions, the most common functions for graduates were consulting, finance and marketing/sales, with 33%, 26% and 15% respectively.
The employment report also provides information on the geographic location of UBC Sauder MBA graduates. According to the report, the majority of graduates, 71%, stayed in MBA colleges in Canada for employment, with 55% of those working in British Columbia. The rest of the graduates found employment in various locations globally, with the United States, Asia and Europe being the most popular destinations.
Overall, the employment report suggests that UBC Sauder MBA graduates enjoy a high level of employability and are well-compensated for their skills and experience.
$83,194
AVERAGE STARTING SALARY
Top Sectors Hiring UBC MBA Graduates
The Average annual salary ranges from $40k-$150k. In addition, UBC MBA even provides mentorship and training programs and have immense jobs after MBA opportunities. The range of programs offered includes, but is not limited to, product management training, case interview preparation, brand management mentorship, MBA mentorship and strategy consulting mentorship.
Companies Recruiting from Berkeley Haas MBA
UBC Sauder MBA graduates are highly sought-after by companies across a wide range of industries. Some of the top companies recruiting from UBC Sauder MBA include major consulting firms like Deloitte, KPMG and PwC, as well as global corporations such as Amazon, Microsoft and IBM. Other notable employers include leading financial institutions such as RBC, TD Bank and Scotiabank, as well as energy companies like Shell and Chevron. In addition, UBC Sauder MBA graduates have been recruited by technology giants like Google, Apple and Facebook, as well as by fast-growing startups in industries like healthcare, renewable energy and e-commerce. The diverse range of companies recruiting from UBC Sauder MBA is a testament to the strong reputation of the program and the quality of its graduates.
Consulting Firms Recruiting from UBC Sauder MBA
KPMG: KPMG is one of the "Big Four" accounting firms and provides audit, tax, and advisory services to clients in various industries. They are known for their strong global network and expertise in areas such as risk management, data analytics and sustainability.
RBI Leadership Program: The RBI Leadership Program is a rotational program offered by the Royal Bank of Canada (RBC) that provides graduates with the opportunity to work in different business areas across RBC. The program is designed to develop future leaders and offers challenging assignments, mentorship and training opportunities.
PwC Canada: PwC Canada is another "Big Four" accounting firm that provides audit, tax and advisory services to clients in various industries. They are known for their expertise in areas such as mergers and acquisitions, corporate governance and cybersecurity. PwC Canada also offers a range of consulting services, including strategy, operations and technology consulting.
Technology Firms Recruiting from UBC Sauder MBA
Deloitte: Deloitte, a multinational professional services network, recruits from UBC Sauder MBA for various roles in consulting, auditing, tax, and financial advisory services.
Lululemon: Lululemon, a Canadian athletic apparel company, hires UBC Sauder MBA graduates for positions in strategy, marketing, and operations.
Amazon: Amazon, one of the world's largest online retailers, recruits UBC Sauder MBA graduates for roles in operations, marketing, and product management.
Microsoft: Microsoft, a technology company that develops, licenses, and sells computer software, consumer electronics, and personal computers, hires UBC Sauder MBA graduates for various roles in marketing, product management, and business development.
BC Hydro: BC Hydro, a Canadian electric utility company, recruits UBC Sauder MBA graduates for roles in operations, strategy, and project management.
Finance Firms Recruiting from UBC Sauder MBA
Rubicon Organics: This is a Canadian company that specializes in the production and distribution of organic cannabis products. Rubicon Organics is known for its focus on sustainable and environmentally friendly growing practices.
Aritzia: Aritzia is a Canadian fashion retailer that sells a variety of clothing and accessories. The company is known for its focus on quality and timeless designs, and it has a strong following among young professionals and fashion-forward consumers.
Scotia Bank: Scotia Bank is a Canadian multinational bank that provides a range of financial services to individuals and businesses. The bank has a strong presence in the Caribbean and Latin America, as well as in Canada.
TELUS: TELUS is a Canadian telecommunications company that provides a range of services, including internet, mobile phone, and television services. TELUS is known for its commitment to sustainability and social responsibility, and it has been recognized for its efforts in these areas by several organizations.
UBC MBA Alumni Info
The UBC MBA alumni network boasts many accomplishments and stories, demonstrating a widespread presence across industries, countries, and generations. To get a glimpse of what some of your fellow alums are up to, look at the updates featured below:
Some Famous Alumni at UBC Sauder MBA
Rick Atkinson (American Author)
Brandt. C Louie (CEO of H.Y. Co.)
Bowin Ma (Canadian Politician)
Robert H. Lee (Canadian Businessman)
Application Essay for UBC MBA
All applicants being considered for admission to UBC Sauder's Robert H. Lee Graduate School will be contacted for an interview either in person or via video call. Upon successful application submission, we will issue an application letter. Here is a few examples of UBC Sauder MBA essays example:
Essay 1
Explain what factors motivate their decision to pursue a Master of Business Administration degree. (200 Words)
Essay 2
Applicants must discuss their enthusiasm for the UBC MBA Program and how they plan to maximise their learning during this journey. (300 Words)
Essay 3
Students are asked to identify the most critical person in their life, either personally or professionally, and provide one piece of advice for them. Also, examine the importance of this person in your life and the advice you would offer them. (250 Words)
Essay 4
As individuals pursue an MBA, what challenges do they anticipate being the most difficult to overcome? How do they plan to tackle this obstacle? (500 Words)
Letter of Recommendation for UBC MBA
A letter of recommendation is a document written by an individual who can attest to your professional or academic abilities and character. For the UBC Sauder MBA application, two letters of recommendation are required. The letters should be from individuals who can provide insights into your leadership potential, work experience, academic achievements, personal qualities and overall suitability for the MBA program.
Ideally, the recommenders should be current or former supervisors, clients, mentors, or colleagues who know you well and can speak to your strengths and weaknesses. It is important to choose recommenders who can provide specific and concrete examples that illustrate your potential for success in the program and beyond.
When requesting letters of recommendation, it is important to give your recommenders sufficient time to prepare their letters and provide them with the necessary information about the UBC Sauder MBA program and your career goals. It is also a good idea to follow up with your recommenders to ensure that they have submitted their letters on time.
Letters of recommendation are an important part of the UBC Sauder MBA application process and can help the admissions committee gain a more holistic view of your candidacy. Therefore, it is crucial to choose your recommenders carefully and ensure that their letters highlight your strengths and potential as a future MBA student and leader.
Interview Questions for UBC MBA
Here are the UBC Sauder MBA Interview questions for your convenience to help you rehearse and parctice on before your interview round:
SET 1
Q. For people considering enrolling in UBC MBA Program, what is the thing they look forward to the most in the program?
Q. Additionally, what goals do they have in terms of career development? Whether it is a short-term or long-term aspiration, what do they plan to do with their MBA?
Q. What has been their most significant professional achievement and biggest mistake?
Q. If applicants were working in a group of five people, and one individual wasn't pulling their weight, how would they handle it?
Q. If everyone is putting in the effort, but there is a disagreement on how to solve a business problem, how would they proceed?

Set 2
Q. Aspiring MBA candidates may face the question: what are their strengths?
Q. Tell me your unique traits that people might not know.
Q. How do they intend to use their MBA degree professionally, and what do they hope to learn from participation in the program?
Q. If their story were told in a book, what would be the main lesson and its title?
Q. Is there any additional information that would benefit admissions committees in considering your candidacy for this program which is not mentioned in your CV?

Set 3
Q. What has been the most challenging aspect of your professional experience that you have addressed?
Q. What has been the most valuable piece of advice you have received?
Q. What do you look forward to learning from your peers in the MBA program?
Q. How do you believe your unique background and skillset can contribute to the school's learning environment?
Q. How do you anticipate connecting to and strengthening the alumni network post-graduation? Q. What strategies do you utilise for managing your mental health and well-being during this challenging time?
What Makes UBC MBA Unique?
Integrated Curriculum: UBC MBA offers a curriculum that integrates business fundamentals with innovation, leadership, and sustainability. It prepares students to tackle complex business challenges with a well-rounded approach that goes beyond traditional business practices.
Global Outlook: UBC MBA has a diverse student body and offers a global learning experience with international study tours and exchange programs. It provides students with an opportunity to learn from different cultures and business environments, giving them a competitive edge in the global market.
Entrepreneurial Spirit: UBC MBA nurtures an entrepreneurial spirit among its students, providing them with the skills and knowledge to launch their own ventures. The program offers courses on entrepreneurship, connects students with mentors and investors, and hosts various events and competitions that promote entrepreneurship.
Sustainability Focus: UBC MBA places a strong emphasis on sustainability and trains students to think about the environmental and social impacts of their decisions. The program offers courses on sustainable business practices, hosts sustainability-focused events, and provides students with opportunities to work on sustainability projects.
Career Support: UBC MBA provides students with comprehensive career support, including access to career coaches, job postings, networking events, and alumni connections. The program has a high employment rate and prepares students for leadership roles in various industries.
Is UBC Sauder MBA worth it? According to the stats and other important factors that we have discussed above and the previous sections. It is safe to say that UBC Sauder MBA is a great university for the MBA aspirants and it will give a huge ROI.
Conclusion
In conclusion, UBC Sauder MBA is a prestigious program that offers a well-rounded education and prepares students to excel in various industries. Its diverse curriculum, experiential learning opportunities and strong alumni network make it a unique and valuable program. The school's commitment to sustainability and social responsibility also sets it apart from other business schools.
Additionally, the program's location in Vancouver, a thriving city with a strong business community, provides students with ample opportunities to connect with industry leaders and engage in real-world business challenges. Overall, UBC Sauder MBA is a great choice for individuals seeking to advance their careers in business and make a positive impact in their communities.
Is work experience required for admission to UBC Sauder MBA?
No, work experience is not required for admission to UBC Sauder MBA. However, it is recommended to have at least two years of relevant work experience.
Do Indian students need to take the GMAT or GRE for admission to UBC Sauder MBA?
Yes, Indian students are required to take either the GMAT or GRE for admission to UBC Sauder MBA.
Is there a separate application process for international students for admission to UBC Sauder MBA?
No, there is no separate application process for international students. However, international students are required to provide additional documentation such as English language proficiency test scores.
What is the application deadline for UBC Sauder MBA for Indian students?
The application deadline for UBC Sauder MBA is usually in early January. However, it's important to check the official website for the exact deadline each year.
I liked that the assigned representative is willing to make the extra mile for your essay. I liked that it wasn't a standardized product that just formulates your experiences but a continuous experience which really helps you reveal your true self in your essay. Without them i wouldn't have been able to get accepted into my first choice.
Admits from both HEC & ESCP :D…. to those contemplating whether to try their services or not….don't think.. Just take them … I couldn't think of any other service better than theirs'… Be is essay .. LOR .. Or interview .. They are the best in all… Not just for MIM essay they are commendable with MBA essay as well.
The MiM-Essay team can significantly improve your essays and increase your chances of getting into your target programs. For people with a non-business background, the MiM-Essay team is good at highlighting the relevant information within your experiences, and making the stories resonate with audiences. An admit from HEC just proves the worth of their services 🙂
Taking the essay and interview pack was one of the best decisions I made during the journey, not only is their profound knowledge about business schools very helpful but also their constant support will keep you motivated. I am very happy with the service they propose. I truly believe it gave me a strong competitive advantage and helped me present a polished image of myself in front of the LBS panel, ultimately getting me an admit.
I would say, do not think twice about it and GO for it. It is a worthwhile investment and will go a long way in helping you secure a place at your dream college. I not only got into my target colleges- HEC & ESSEC but even won a 20,000 euro scholarship!
They know what they do and they are 100% effective. I wanted to get into LSE and Duke, & with their assistance in all the phase of the admission process, we succeeded! To everyone who is wondering if these services are useful, I can firmly say that I probably couldn't have succeeded without them.

It was a great experience working with MiM-Essay team, they helped me crack into LBS my first priority, I did not even need to think of my second-priority or whatsoever. If MiM-Essay team diagnosed you, and then, ensured that you have a high level of possibility of achieving your aims, they definitely can help you prepare for the applications perfectly.
Mim-Essay helped me write my story in a way that was compelling and distinct. Through brainstorming, attentive listening, patience and hard work, the Mim-essay staff helped me find what made me unique and competitive in a large pool of applicants. In addition, the limitless edits made the essays and the resume engaging and appealing enough to stand out during the application.
Right from the very beginning, I received a lot of quality attention, which not only enabled me to optimally prepare my application package, but also to remain confident throughout this sometimes-turbulent process. MiM team helped me with not only application documents, but also choosing the best programs given my goals and I found its advise to be invaluable. MiM team did not provide cookie cutter advice that would be applicable to all candidates.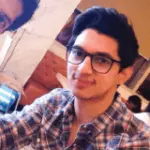 Right from my first conversation, I knew MIM-Essay is going to the apt mentor which would help me get into one of my target schools. In short, I'll be studying at one of the best B-schools and MIM-Essay has a lot to do with it. They paid attention to the minutest of the details and made sure that every element of the application is a 10/10.
Professional, personalized, understanding are some of the immediately visible traits that you notice about their service. They know we are worried. They know we want to do our best. So, they do everything possible to make the best happen without us getting too worried. The most value that MiM-essay adds is that they believe in experience-based answers and moreover highlight the learning in each experience. I think their ability to modify every essay as per your personality, your thoughts and your inclinations makes them extremely good at what they do.
I approached MiM essays after I got 3 rejects. I was really depressed about admissions and wanted a way to get an admit to at least one of the best schools. The approach used to help me was brilliant right from the start. The question guide I had gotten for LBS interview included almost all the questions I was asked in the actual interview. I've realised that such fine tuning of application is the magic to success. I got admits to both the colleges (LBS and LSE). I have already recommended MiM essays to at least 10 people. MiM Essays is THE RIGHT place for any MiM aspirant to be in.
MiM-Essay puts in its best efforts to understand the profile of the candidate in-depth. Another amazing service that is offered by the team is multiple edits till you get the best. NO LIMIT ON EDITS. THEY MAKE SURE TO CREATE BEST PROFILE!! Edits are done to back up the points with convincing background stories. They focus on this aspect the most to chalk out the best draft.
The most appealing aspect of MiM-Essay is the incredibly user-friendly and systematic strategy they've developed for dealing with the entire application process. It was like going through a course/training on how to deal with this journey by going through the numerous videos, samples, and interview prep that Abhyank had put up. I find it fascinating that, while the entire staff is there to support you, they do not spoon-feed you essays and instead challenge you to give it your all. From the beginning of this trip until the very end, when I received my admittance, I've noticed a significant change in myself, and MiM Essay's coaching has helped me acquire tremendous clarity.
MiM-Essay is worth every penny. My consultant was a true partner and was available whenever necessary; it was a seamless process despite our 6 hour time difference. I would not hesitate to give my full recommendation to anyone applying to a masters degree in business; I question whether I would have been accepted to so many world-renowned programs had it not been for my consultant and the MiM-Essay team.
Even though I decided to apply in the last days of submission, my consultant was available for my questions all the time and the answers were always helpful. He knows really well which parts you should highlight and which ones to get rid of. I believe I wouldn't get accepted without MiM-essay help. Even if you think you wrote your application really well. I am sure there is always something to improve that MiM-essay will notice.
With a score of just 640 in GMAT and still getting into these prestigious colleges explains how much value MIM Essay added to my application. With MiM-Essay, admissions to one of your dream colleges is guaranteed. It is the right place to approach since all the counselors have gone through the application process and have knowledge about the process to give inputs.
Sometimes you can get caught up in fantasy and other consultants may even promise something they can't deliver but MiM Essay team helped me align the right school with my goals. They took the time out to understand my motivations and experiences and helped me build a profile that was true to myself. It is easy in some ways to just memorize interview answers but in a stressful situation that's a risk which is why I really appreciated all the notes and mock interview sessions MiM-Essay gave me. With lakhs of students applying to the best programs, you must find a way to set yourself apart and MiM-Essay can help you find that