UBC Sauder MIM Review
UBC MIM Introduction
Course Duration

9 Months

Course Fee

CAD 55,273

Salary

CAD 87,651

Intake

1
Envision yourself as part of one of Canada's most esteemed business schools, the UBC Sauder School of Business, exploring the complex world of business leadership. What if you could gain a competitive edge by immersing yourself in a UBC Sauder MIM program specifically tailored for recent graduates like you?
Picture a year full of intensive learning, diving into topics such as finance, marketing, operations, and strategy. But it's not just about theory – imagine applying your newfound knowledge through hands-on experiences like case competitions and consulting projects, allowing you to tackle real-world challenges head-on.
At UBC Sauder, it's more than just a demanding curriculum. You'll find yourself in a nurturing environment where collaborative learning is valued, class sizes are small for personalized attention, and faculty members are genuinely invested in your success.
If this aligns with your aspirations to thrive in the business world, the UBC Sauder MiM program could be your stepping stone. Remember, this is about more than a diploma – it's about equipping yourself with the tools and knowledge to seize a myriad of career opportunities in the dynamic landscape of business.
UBC MIM Class Profile
The diversity at UBC Sauder School of Business provides an opportunity for students to develop the fundamental multi-cultural and interpersonal skills required for a successful career. UBC Sauder MIM class profile is a prestigious program which attracts students from all over the globe and creates a culturally rich community.
Sauder's Bachelor's, Master's, and Ph.D. programs are all focused on the generation of knowledge and innovation in their respective fields. The Global Network for Advanced Management, a cooperation of 29 management graduate schools from across the world, includes the Sauder School of Business as the only Canadian member. Affiliated with the University of British Columbia Sauder School of Business, accepts applications for its many undergraduates, graduate, doctorate, and certificate programs. It offers internationally recognized and appraised programs in business and research.
Average Age

23 Years

Average GPA

3.5

GMAT

670

Average Work Ex

12 Months

Class Size

100
UBC MIM Acceptance Rate
UBC Sauder School of Business offers an enriching and prestigious MIM program that receives over 5000 documents for 800 spots available. This makes the UBC MIM Sauder one of the most competitive programs in Canada. The UBC Sauder has only 6% acceptance rate.
Program and Curriculum UBC MIM
The UBC Sauder MIM program is also consistently ranked among the top schools in the world for the international makeup of our faculty and student bodies, plus we're renowned for our contribution to business research and experiential education. This prestige opens doors for our graduates. UBC Sauder School of business ranking was #1 in Canada for Business and Research by the Times Higher Education World University Rankings and among the Top 40 among universities globally.
Rather than developing your knowledge in a single area of focus, the Master of Management courses provide a comprehensive broad-based management program and curriculum that will take you anywhere. You will develop in-depth business expertise across a range of key business subject areas. Each academic period is six weeks long.
Core
Strategic Management: Strategic management involves the formulation and execution of strategies to achieve an organization's long-term goals and objectives.
Finance: Finance is the study of managing money and investments. It encompasses areas such as financial analysis, investment management, corporate finance, and risk management.
Managerial Accounting: Managerial accounting focuses on providing financial information and analysis to help organizations make informed decisions.
Marketing: Marketing involves identifying customer needs and creating strategies to meet those needs profitably. It includes market research, product development, branding, advertising, and sales.
Entrepreneurship: Entrepreneurship is the process of starting and managing a new business venture.
Electives
Finance Electives: In the realm of finance electives, students delve into the intricate world of financial management.
Marketing Electives: The marketing electives offer a deep dive into the strategies and tactics that drive consumer behavior and shape brand perception.
Entrepreneurship Electives: For those with entrepreneurial ambitions, these electives provide essential insights into creating, financing, and scaling new ventures.
Strategy and Leadership Electives: Strategy and leadership courses emphasize the critical skills needed to lead organizations effectively.
Operations and Supply Chain Electives: Operations and supply chain management electives are designed to equip students with the tools to optimize business processes, manage resources efficiently, and ensure products and services reach customers seamlessly.
Extra Activities
Join Student Clubs and Associations: UBC Sauder MIM encourages students to join various clubs and associations to enhance their extracurricular involvement and network with peers.
Participate in Case Competitions: UBC Sauder MIM students have opportunities to sharpen their problem-solving skills by participating in case competitions.
Attend Networking Events and Conferences: Attending networking events and conferences helps UBC Sauder MIM students connect with professionals and gain insights into their chosen industries.
Explore Mentorship Programs: UBC Sauder MIM offers mentorship programs to facilitate guidance and support from experienced professionals for career development.
Engage in Community Service and Volunteer Work: UBC Sauder MIM encourages community service and volunteer work to instill a sense of social responsibility among its students.
Scholarships
UBC Affiliated Scholarships: These scholarships are awarded by UBC and may be based on academic merit, financial need, or a combination of factors.
Entrance Awards: UBC Sauder may offer entrance awards specifically for incoming MIM students. These awards can help offset the cost of tuition and other expenses.
Merit-Based Scholarships: Merit-based scholarships are often awarded to students who demonstrate outstanding academic achievement.
Diversity and Inclusion Scholarships: Some scholarships may be designated for students from underrepresented backgrounds or those who contribute to diversity and inclusion within the UBC community.
Leadership Scholarships: If you have a track record of leadership and extracurricular involvement, you may be eligible for leadership scholarships.
Eligibility and Requirements for Getting into UBC MIM
The Master of Management (MIM) program at the University of British Columbia's Sauder School of Business is a prestigious and competitive graduate program that attracts students from diverse academic backgrounds and nationalities. To secure admission into the UBC MIM program, prospective applicants must meet certain eligibility criteria and fulfill specific requirements. The UBC Sauder MIM fees is CAD 55,273.
In this comprehensive guide, we will explore the essential prerequisites and application components that aspiring candidates need to consider on their journey toward earning a coveted spot in this renowned program. Whether you come from a business or non-business background, UBC's MIM program offers a pathway for you to acquire the skills, knowledge, and global perspective necessary for a successful career in the business world.

Eligibility
Applicants must be able to speak, comprehend, and write fluently in English. An English proficiency exam is required for all candidates whose degrees are from a university outside Canada or the U.S.A. in which
English was not the official language of instruction.
650 GMAT with at least a 50th percentile in each test section or at least 155 GRE score on both the verbal and quantitative sections.
Four-year Bachelor's degree in a non-business academic discipline with a 76%/B+ average, or the recognized equivalent from an accredited institution.
Applicants cannot have more than two years of full-time work experience gained after graduation from the Bachelor's degree.
Application Documents
Online Application form
2 page Curriculum Vitae
Two Letters of Recommendation
Language Certificate degrees if you are from a university outside Canada or the U.S.A. in which English was not the official language of instruction.
Entrance Exam (GMAT, GRE)
1 passport sized photo
Photocopy of passport or of DNI
IELTS, TOEFL, Cambridge CPE, CAE or PTE Academic score (for some international students)
GPA
UBC's MIM program typically requires a competitive undergraduate GPA. While there is no specific minimum GPA mentioned on the program's website, successful applicants often have strong academic records. It's advisable to aim for a GPA that demonstrates your academic excellence.
GMAT
The specific GMAT score required can vary, but competitive applicants often aim for scores in the range of 600-700 or higher. The UBC Sauder MIM GMAT score needed is 670. However, it's essential to verify whether the GMAT is still a requirement and to check the latest score expectations on the program's website.
GRE
UBC MIM applicants might have the option to submit either GMAT or GRE scores. If the GRE is accepted, the required scores may vary. A competitive GRE score typically falls in the 310-330 range for the combined verbal and quantitative sections. Confirm the program's current GRE policy and score expectations on its official website.
Average work experience
UBC's MIM program is designed for recent graduates or those with limited work experience. While some applicants may have a year or two of work experience, the program is generally suitable for individuals at the early stages of their careers. Significant work experience is not a strict requirement.
English proficiency test scores
For international applicants whose first language is not English, proof of English language proficiency is typically required. As of my last update, UBC's MIM program accepted test scores from either IELTS (International English Language Testing System) or TOEFL (Test of English as a Foreign Language). A competitive IELTS score usually falls within the range of 6.5-7.5, depending on the program's specific requirements. Be sure to check the program's current language proficiency requirements on its official website.
UBC MIM Deadlines
Each program at UBC Sauder might have different deadlines. For prospective applicants to the UBC Sauder MIM program, it is crucial to be mindful of the UBC Sauder MIM deadlines. So, it's super important to check the specific dates for the program you're interested in. Whether it's the Bachelor of Commerce, MBA, or any other exciting course, each has its own timelines.
Admission Process
The admission process for the Master of Management (MIM) program at the University of British Columbia (UBC) Sauder School of Business typically involves several key steps. While specific requirements and processes may evolve, the following outlines the general admission process. It's important to verify the most current information on the program's official website and contact the admissions office for any updates. Here is an overview:
Online Application: Start by completing the online application form on the UBC MIM program's official website. Ensure you meet the application for UBC Sauder MiM Deadlines, which may vary depending on whether you are an international or domestic applicant.
Academic Transcripts: Submit official transcripts from all post-secondary institutions you have attended. This includes your undergraduate degree and any additional coursework.
GMAT/GRE Scores: If required, provide your GMAT or GRE scores. Confirm whether the program accepts either or has a preference for one over the other.
English Language Proficiency Test: If your first language is not English, submit your English language proficiency test scores. UBC's MIM program typically accepts scores from tests like IELTS and TOEFL. Ensure you meet the minimum required scores for the program.
Letters of Recommendation: Most MIM programs, including UBC's, require letters of recommendation. These should typically come from academic or professional references who can speak to your qualifications and potential as a graduate student.
Why do admissions start?
Applicants for the UBC Sauder MIM program typically commence the admissions process in January to March of each year - although, always consult with their official website to ascertain when dates will be availed.
| | |
| --- | --- |
| Rounds | Deadlines |
| Round 2 | 09 January 2024 |
| Round 3 | 12 March 2024 |
UBC MIM Employment / Placement
The UBC MIM program has a strong emphasis on professional development. The Business Career Centre – and your personal career coach – will take a updated approach to your UBC Sauder MIM career growth. Once you've been accepted into the program, it will give you a planned yet flexible curriculum to help you clarify and realize your goals. The career center also aggressively promotes MM graduates to the local, national, and worldwide business communities.
Average Starting Salary
Upon graduation from the Master of Management (MIM) program at the University of British Columbia's Sauder School of Business, students typically command competitive starting salaries. While specific figures may vary depending on the industry, location, and individual qualifications, the average starting UBC MIM salary for graduates tends to reflect the program's reputation for producing highly skilled and sought-after professionals.
Employment Report
The UBC MIM program provides valuable insights into its graduates' employment outcomes through its annual employment report. This report offers a detailed breakdown of various aspects of post-graduation employment, including industry placement, job functions, geographic distribution, and salary data. It serves as a valuable resource for prospective students and employers, shedding light on the program's ability to prepare graduates for successful careers.
CAD 87,651
AVERAGE STARTING SALARY
Top Sectors Hiring UBC MIM Graduates
The UBC Sauder Master of Management (MIM) program equips graduates with a versatile skill set that is in demand across various industries. Top sectors hiring from UBC Sauder MIM include finance and banking, technology, consulting, marketing, and healthcare. Graduates often find opportunities in roles such as financial analysts, project managers, marketing managers, consultants, and healthcare administrators.
Companies Recruiting from UBC MIM
The Master of Management (MIM) program at the University of British Columbia's Sauder School of Business is highly regarded, and its graduates are sought after by a wide range of companies and organizations. While the specific list of recruiting companies can evolve from year to year, here are examples of companies and types of organizations that have been known to recruit UBC MIM graduates:
Technology
Microsoft: Microsoft often recruits UBC MIM graduates for various roles in product management, business development, and data analytics.
Amazon: Amazon, a global e-commerce and technology giant, hires MIM graduates for positions related to operations, logistics, and supply chain management.
Salesforce: Salesforce, a leader in customer relationship management (CRM) software, may offer opportunities in sales, marketing, and customer success roles.
IBM: IBM, a multinational technology company, may seek UBC MIM graduates for roles in consulting, project management, and data analytics.
Finance
Scotiabank: Scotiabank, one of Canada's largest banks, may hire UBC MIM graduates for roles in corporate banking, financial analysis, and risk management.
RBC (Royal Bank of Canada): RBC offers opportunities in areas such as investment banking, wealth management, and retail banking to UBC MIM graduates.
BMO (Bank of Montreal): BMO often recruits for roles in finance, treasury management, and corporate banking.
Deloitte: Deloitte, one of the "Big Four" accounting firms, is known to hire MIM graduates for positions in consulting, audit, and advisory services.
Consulting
McKinsey & Company: McKinsey, a top-tier management consulting firm, frequently recruits UBC MIM graduates for consulting roles focused on strategy and business transformation.
Boston Consulting Group (BCG): BCG looks for MIM graduates to join their consulting teams, providing opportunities to work on strategic projects for clients across industries.
Bain & Company: Bain, another renowned management consulting firm, often hires UBC MIM graduates for consulting roles involving strategy, operations, and organizational improvement.
Accenture: Accenture, a global consulting and technology services company, may offer consulting positions in various areas, including digital transformation and technology strategy.
| | | |
| --- | --- | --- |
| Technology | Finance | Consulting |
| Microsoft | Scotiabank | McKinsey & Company |
| Amazon | RBC | Boston Consulting Group |
| Salesforce | BMO | Bain & Company |
| IBM | Deloitte | Accenture |
UBC MIM Alumni Info
And whichever corner of the globe you choose to go to, know you'll always be part of a strong, exclusive network – we currently have more than 39,000 UBC alumni network in 74 countries.
Some Famous Alumni
William Sauder
Yael Cohen
Robert H. Lee
Application Essay for UBC MIM
UBC Sauder essays requires personal essays for its MIM colleges in Canada. The essay prompts may vary from year to year, but generally, it is an opportunity for applicants to showcase their personality, experiences, and aspirations. For graduate programs, the application essay may vary depending on the specific program and its requirements.
Question 1
What motivates you to pursue an MM at this time with the UBC Sauder School of Business?
Question 2
What transferable skills from your undergraduate degree will you bring to the UBC MM program and cohort community? (250 Words)
Question 3
How does UBC Sauder's MM Program align with your goals and values? What actions will you take to contribute to creating a respectful and positive RHL community and cohort experience? (200 Words)
Question 4
What does it mean to have a commitment to equity, diversity and inclusion? How do you intend to demonstrate your commitment to advancing EDI in our community as a future UBC Sauder MM students and alumnus? (500 words)
Question 5
Video Essay (60-90 seconds) Please respond to the following question, in video format (60-90 seconds) and upload it to either YouTube or Vimeo and provide the video's URL in the space provided. While creativity is encouraged, kindly note that it is mandatory for you to appear in the video.
Question 6
Describe your leadership style. What are the strengths of your style and what are the weaknesses or challenges? (60-90 seconds)
Letter of Recommendation for UBC MIM
UBC Sauder requires applicants to submit two letters of recommendation as part of the application process for its graduate programs. For undergraduate admissions, letters of recommendation are not required but are recommended for students who wish to strengthen their application.
Interview Questions for UBC MIM
During the UBC Sauder MIM interview questions process, candidates can expect a range of questions aimed at assessing their suitability for the program. Common interview topics include inquiries about the applicant's academic background and achievements, their motivation for pursuing the MIM, their career goals, and how the program aligns with those objectives.
Interviewers may also ask about the candidate's leadership experiences, teamwork skills, and how they handle challenging situations. Additionally, expect questions regarding your understanding of the business world and current global events impacting it.
SET 1
Q: Tell us about yourself.
Q: What are your key strengths? Can you give some examples, please?
Q: What is your biggest weakness? Can you give some examples, please?
Q: How can you add value to the Class?
Q: Why should we take you?
Q: One reason that we should not select you?
Q: Interests and Hobbies – Be prepared!.. questions as basic as "Why do you do poetry (or any other activity" may be asked.
Q: What would you describe as your most outstanding achievement to date?
Q: Give me an example of a time you faced a conflict while working on a team. How did you handle that?
Q: Give me an example of a time when you did not meet a client's expectations. What happened, and how did you attempt to rectify the situation?
Q: Do you have any questions for us?
SET 2
Q: What differentiates us from our competitors?
Q: When have you felt the most satisfied during your University studies?
Q: What do you enjoy doing in your spare time?
Q: Tell us 3 key learnings from your work experience.
Q: Which of our values speaks to you and why?
Q: Why MSc in Management?
Q: Why do you want to do MIM at this stage in your life/career?
Q: One reason that we should not select you?
Q: What are your short- and long-term career goals? Where do you see yourself in 5 years?
Q: Tell us about a challenging situation that you faced? How did you resolve it?
What Makes UBC MIM Unique?
Is UBC MIM worth it? The Master of Management (MIM) program at the University of British Columbia (UBC) stands out as a truly unique and distinctive offering in the world of graduate business education. With a combination of innovative features, a global perspective, and a commitment to experiential learning, UBC's MIM program sets itself apart as a premier choice for those seeking a transformative academic experience.
Early Career Focus: Unlike many graduate business programs that typically require a few years of work experience, UBC Sauder's MIM is designed for recent bachelor's degree graduates. This allows students to gain a competitive edge in the job market early in their careers.
Varied Specializations: The program offers a wide range of specializations, including Marketing, Finance, Business Analytics, and more. This flexibility enables students to align their studies with their specific interests and career aspirations.
Global Perspective: UBC Sauder emphasizes the importance of a global mindset. The curriculum incorporates international business concepts and often includes opportunities for international study or global experiential learning, preparing graduates to work in diverse, international environments.
Real-world Experience: Through internships, projects, and practical coursework, students gain hands-on experience in real business situations. This practical exposure ensures that graduates are not just theoretically knowledgeable but also job-ready.
Diverse Community: UBC Sauder MIM attracts students from all around the world, creating a diverse and multicultural learning environment. This diversity enriches classroom discussions and provides students with a global network that can be invaluable in their future careers.
Networking Opportunities: The program provides numerous networking opportunities. Students can interact with industry professionals, attend guest lectures, and engage with alumni. This networking is crucial for building connections and discovering job prospects.
Supportive Environment: Recognizing that students may be transitioning from undergraduate studies, UBC Sauder offers a supportive community. Academic advisors and career services provide guidance, ensuring students make the most of their graduate education.
Innovative Curriculum: UBC Sauder's MIM program constantly updates its curriculum to reflect emerging business trends and technologies. This ensures that students are well-prepared for the evolving business landscape.
Strong Alumni Network: Graduates of UBC Sauder join a vast and influential alumni network. This network can offer mentorship, job referrals, and a sense of belonging long after graduation.
Location Advantage: Situated in Vancouver, students have access to a thriving business hub. Vancouver is known for its diverse industries, including tech, finance, and natural resources, providing students with ample opportunities for internships and job placements.
Conclusion
UBC Sauder is one of the most popular MIM colleges in Canada. With a multicultural environment, UBC Sauder School of Business has become one of the most diverse schools where students come from across the world. It offers a comprehensive curriculum that prepares you for a successful career in business. With state-of-the-art facilities, top-notch faculty, and financial aid options, this school is perfect for any student looking for an excellent business education. It only has a class size of 99, so students get individual attention. With a GMAT score of 600, students can opt for this school of business. The Sauder School of Business is one of Canada's top 10 business schools, producing outstanding alums and successful entrepreneurs and leaders, including Steve Jobs and Bill Gates. If you're interested in becoming a business professional, this is definitely the place to be!
What is the acceptance rate for UBC MM?
UBC Sauder School of Business offers an enriching and prestigious MIM program that receives over 5000 documents for 800 spots available. This makes the UBC MIM Sauder one of the most competitive programs in Canada. The UBC Sauder has only 6% acceptance rate.
Is it hard to get into UBC Sauder?
A competitive average is around 84%. Sauder's admissions committee takes a lot into consideration beyond just grades, so this average isn't a hard cut off percentage. However, even if your average is in this range, Sauder receives hundreds of applications every year.
What is the hardest program to get into at UBC?
However, some programs are more competitive than others. The admissions average for the Sauder School of Business Commerce program is 94%, making it one of the most difficult programs to get into in the country. Similarly, the engineering and computer science programs at UBC both have averages above 90%.
I liked that the assigned representative is willing to make the extra mile for your essay. I liked that it wasn't a standardized product that just formulates your experiences but a continuous experience which really helps you reveal your true self in your essay. Without them i wouldn't have been able to get accepted into my first choice.
Admits from both HEC & ESCP :D…. to those contemplating whether to try their services or not….don't think.. Just take them … I couldn't think of any other service better than theirs'… Be is essay .. LOR .. Or interview .. They are the best in all… Not just for MIM essay they are commendable with MBA essay as well.
The MiM-Essay team can significantly improve your essays and increase your chances of getting into your target programs. For people with a non-business background, the MiM-Essay team is good at highlighting the relevant information within your experiences, and making the stories resonate with audiences. An admit from HEC just proves the worth of their services 🙂
Taking the essay and interview pack was one of the best decisions I made during the journey, not only is their profound knowledge about business schools very helpful but also their constant support will keep you motivated. I am very happy with the service they propose. I truly believe it gave me a strong competitive advantage and helped me present a polished image of myself in front of the LBS panel, ultimately getting me an admit.
I would say, do not think twice about it and GO for it. It is a worthwhile investment and will go a long way in helping you secure a place at your dream college. I not only got into my target colleges- HEC & ESSEC but even won a 20,000 euro scholarship!
They know what they do and they are 100% effective. I wanted to get into LSE and Duke, & with their assistance in all the phase of the admission process, we succeeded! To everyone who is wondering if these services are useful, I can firmly say that I probably couldn't have succeeded without them.

It was a great experience working with MiM-Essay team, they helped me crack into LBS my first priority, I did not even need to think of my second-priority or whatsoever. If MiM-Essay team diagnosed you, and then, ensured that you have a high level of possibility of achieving your aims, they definitely can help you prepare for the applications perfectly.
Mim-Essay helped me write my story in a way that was compelling and distinct. Through brainstorming, attentive listening, patience and hard work, the Mim-essay staff helped me find what made me unique and competitive in a large pool of applicants. In addition, the limitless edits made the essays and the resume engaging and appealing enough to stand out during the application.
Right from the very beginning, I received a lot of quality attention, which not only enabled me to optimally prepare my application package, but also to remain confident throughout this sometimes-turbulent process. MiM team helped me with not only application documents, but also choosing the best programs given my goals and I found its advise to be invaluable. MiM team did not provide cookie cutter advice that would be applicable to all candidates.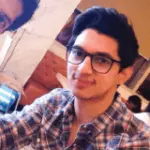 Right from my first conversation, I knew MIM-Essay is going to the apt mentor which would help me get into one of my target schools. In short, I'll be studying at one of the best B-schools and MIM-Essay has a lot to do with it. They paid attention to the minutest of the details and made sure that every element of the application is a 10/10.
Professional, personalized, understanding are some of the immediately visible traits that you notice about their service. They know we are worried. They know we want to do our best. So, they do everything possible to make the best happen without us getting too worried. The most value that MiM-essay adds is that they believe in experience-based answers and moreover highlight the learning in each experience. I think their ability to modify every essay as per your personality, your thoughts and your inclinations makes them extremely good at what they do.
I approached MiM essays after I got 3 rejects. I was really depressed about admissions and wanted a way to get an admit to at least one of the best schools. The approach used to help me was brilliant right from the start. The question guide I had gotten for LBS interview included almost all the questions I was asked in the actual interview. I've realised that such fine tuning of application is the magic to success. I got admits to both the colleges (LBS and LSE). I have already recommended MiM essays to at least 10 people. MiM Essays is THE RIGHT place for any MiM aspirant to be in.
MiM-Essay puts in its best efforts to understand the profile of the candidate in-depth. Another amazing service that is offered by the team is multiple edits till you get the best. NO LIMIT ON EDITS. THEY MAKE SURE TO CREATE BEST PROFILE!! Edits are done to back up the points with convincing background stories. They focus on this aspect the most to chalk out the best draft.
The most appealing aspect of MiM-Essay is the incredibly user-friendly and systematic strategy they've developed for dealing with the entire application process. It was like going through a course/training on how to deal with this journey by going through the numerous videos, samples, and interview prep that Abhyank had put up. I find it fascinating that, while the entire staff is there to support you, they do not spoon-feed you essays and instead challenge you to give it your all. From the beginning of this trip until the very end, when I received my admittance, I've noticed a significant change in myself, and MiM Essay's coaching has helped me acquire tremendous clarity.
MiM-Essay is worth every penny. My consultant was a true partner and was available whenever necessary; it was a seamless process despite our 6 hour time difference. I would not hesitate to give my full recommendation to anyone applying to a masters degree in business; I question whether I would have been accepted to so many world-renowned programs had it not been for my consultant and the MiM-Essay team.
Even though I decided to apply in the last days of submission, my consultant was available for my questions all the time and the answers were always helpful. He knows really well which parts you should highlight and which ones to get rid of. I believe I wouldn't get accepted without MiM-essay help. Even if you think you wrote your application really well. I am sure there is always something to improve that MiM-essay will notice.
With a score of just 640 in GMAT and still getting into these prestigious colleges explains how much value MIM Essay added to my application. With MiM-Essay, admissions to one of your dream colleges is guaranteed. It is the right place to approach since all the counselors have gone through the application process and have knowledge about the process to give inputs.
Sometimes you can get caught up in fantasy and other consultants may even promise something they can't deliver but MiM Essay team helped me align the right school with my goals. They took the time out to understand my motivations and experiences and helped me build a profile that was true to myself. It is easy in some ways to just memorize interview answers but in a stressful situation that's a risk which is why I really appreciated all the notes and mock interview sessions MiM-Essay gave me. With lakhs of students applying to the best programs, you must find a way to set yourself apart and MiM-Essay can help you find that