UCL MBA Review
UCL MBA Introduction
Course Duration

22 months

Course Fee

£42,500

Salary

£75,000

Intake

2
The UCL MBA program offers a valuable opportunity for students to enhance their existing professional experience and develop a deeper understanding of organizations, management principles, and the evolving global landscape in which they operate.
By engaging with diverse topics, students gain the skills and insights necessary to navigate complex business challenges and make informed decisions. The UCL MBA program empowers students to analyze and understand the financial aspects of organizations, develop strategic thinking capabilities, foster effective leadership and team management skills, and apply data-driven approaches to problem-solving.
UCL MBA Class Profile
The UCL MBA program welcomes applications from ambitious and skilled people from a variety of backgrounds who want to improve in existing professions or establish new ones. The MBA welcomes individuals who want to discover new methods to generate and capture value, whether as managers inside a firm or as leaders in their own businesses.
Average Age

30

Average GPA

6.75

GMAT

600

Average Work Ex

5 years

Class Size

120
UCL MBA Acceptance Rate
The acceptance rate of the MBA program at UCL is 12%. Students travel from all over the world to UCL MBA, one of the top business schools in Europe, despite the relatively low acceptance rate, to take advantage of the wide variety of courses it offers.
Acceptance rate- 12%
Program and Curriculum UCL MBA
The program offers a comprehensive and dynamic curriculum designed to equip students with the knowledge, skills, and insights necessary to thrive in today's business world. The program emphasizes a holistic approach to management education, combining rigorous academic training with practical learning experiences. The curriculum is carefully crafted to address the multifaceted challenges faced by managers and leaders, providing a well-rounded understanding of business principles and practices.
It encourages critical thinking, problem-solving, and strategic decision-making. It fosters an inclusive and collaborative learning environment, where students engage in lively discussions, teamwork, and experiential projects. Through a combination of lectures, case studies, group exercises, and guest speakers, the UCL MBA program curriculum prepares students to tackle real-world business challenges, adapt to changing industry trends, and make a positive impact in their professional careers.
Core courses (Year 1)
| | |
| --- | --- |
| Management Accounting | This course focuses on the principles and techniques of management accounting, including budgeting, costing, and performance evaluation. Students learn how to use financial information for decision-making and strategic planning. |
| Financial Management | This course covers the fundamentals of corporate finance, including topics such as capital budgeting, risk and return analysis, and financial statement analysis. Students learn how to assess the financial health of a company and make sound financial decisions. |
| Marketing Management | This course delves into the principles of marketing, including market analysis, customer behavior, branding, and product development. Students learn how to develop effective marketing strategies and understand the importance of customer-centric approaches. |
| Organizational Behavior | This course explores the behavior of individuals and groups within organizations. It covers topics such as motivation, leadership, team dynamics, and organizational culture. Students gain insights into managing people and fostering a productive work environment. |
| Operations Management | This course focuses on the management of operations and processes within an organization. Topics covered may include supply chain management, quality control, process improvement, and project management. Students learn how to optimize operations for efficiency and effectiveness. |
Electives
| | |
| --- | --- |
| Entrepreneurship and Innovation in Europe | This course focuses on entrepreneurship and innovation within the European business context. |
| Emerging Business Technologies | This course explores the latest technologies and their impact on emerging businesses. |
| International Business Finance | Covers the financial aspects of international business, including currency exchange, risk management, and investment strategies. |
| Management of Nonprofit Organisations | This course covers the unique challenges and strategies involved in managing nonprofit organizations. |
| Statistics and Analytics for Business | Teaches statistical and analytical tools and techniques for making data-driven decisions in business. |
| Strategic Human Resource Management | Focusing on HR strategies that align with overall business goals and objectives. |
Extra activities
The variety of clubs and societies that are offered by UCL MIM is one of the most fascinating aspects of university life. Here are a few clubs and societies you can join at UCL MIM because there are over 300 to choose from, so you can find your community there. UCL MBA has over 250+ societies. Some of the societies are:
| | |
| --- | --- |
| Economics and Finance Society | A society focused on economics and finance-related discussions and activities. |
| Women in Finance Society | A society that supports and promotes women's participation in the field of finance. |
| Animal Rights Society | A society dedicated to advocating for the rights and welfare of animals. |
| Autism Society | A society that raises awareness and offers support for individuals with autism. |
| Book Club | A club for book enthusiasts to discuss and explore literature. |
Eligibility and Requirements for Getting into UCL MBA
Here are the eligibility & requirements for the UCL MBA program:
Eligibility
An undergraduate degree from an accredited institution, preferably with at least a UK Second Class Honours (Upper Division - 2:1) or its equivalent internationally.
A statement of purpose outlining the student's reasons for studying management and their goals for the future.
Candidates should emphasize any international experience they have had, such as exchange programs, travel, internships abroad, language proficiency, and/or interest in other cultures.
A GMAT score of around 600+
A GRE score of around 310+
GPA of 3.45/4.0
Application fees
Among the Imperial MBA fees, a standard application fee of £90 is needed for online applications.
Application documents
Personal Statement ( 3000 character limit)
Academic transcripts
Letter of Recommendation
A complete CV
GMAT/GRE scorecards
GPA
UCL MBA does not disclose a minimum GPA requirement for its applicants. However, the average GPA of the admitted candidates is estimated to be around 3.1 to 3.5. The admissions committee evaluates each applicant's academic performance on a case-by-case basis.
GMAT
The program does not have a minimum GMAT score requirement for its applicants. However, the average UCL MBA GMAT score of the admitted candidates is around 660. Alternatively, applicants may submit a GRE equivalent score instead of a GMAT score.
GRE
The program accepts GRE equivalent scores in place of GMAT scores. Applicants may submit their GRE scores as a substitute for the GMAT scores. There is no specific minimum score requirement for GRE, and each application is evaluated on a case-by-case basis.
Average work-experience
The program requires a minimum of three years of work experience for its applicants. The average work experience of the admitted candidates is around six years. The admissions committee evaluates each candidate's work experience, leadership potential, and career goals.
English language proficiency test scores
Yes, UCL MBA requires international applicants to submit an English language proficiency test score. Applicants may submit either the IELTS Academic (UKVI and non-UKVI versions) or TOEFL iBT (centre-based) scores. The minimum overall score required for IELTS is 6.5, with at least 6.5 in the speaking and writing components and no less than 6.0 in reading and listening. The minimum overall score required for TOEFL iBT is 90, with at least 22 in the speaking and writing components and no less than 20 in reading and listening.
UCL MBA Deadlines
While being updated with all the important dates & documents, let's not forget about deadlines. The deadlines of the Imperial MBA program are absolutely crucial and hence prepared for beforehand. The official website of the program only discloses 1 deadline for the program. Students are advised to go over and record the same among the most essential elements.
Admission process
The admission process for the program can be summarized in the following pointers:
Eligibility: Ensure that you meet the basic eligibility criteria set by UCL for the MBA program, including educational qualifications, work experience, and English language proficiency.
Online Application: Submit an online application through the UCL MBA program's official website. Provide accurate and up-to-date personal information, academic history, employment details, and contact information.
GMAT or Equivalent: Take the GMAT (Graduate Management Admission Test) and achieve a competitive score. UCL requires the GMAT as a standard admission requirement, although exceptions or waivers may be granted in certain cases.
Supporting Documents: Prepare and submit the necessary supporting documents, which may include official transcripts from previous educational institutions, recommendation letters, a CV/resume, and a personal statement outlining your motivation and goals for pursuing an MBA at UCL.
Interview: If your application is shortlisted, you may be invited for an interview. The interview is an opportunity for the admissions committee to learn more about you, your experiences, and your suitability for the program. Prepare for the interview by researching UCL, reviewing your application materials, and practicing common interview questions.
Admission Decision: After reviewing your application, GMAT score, supporting documents, and interview performance, the admissions committee will make a decision regarding your admission. You will be notified of the decision through email or mail.
Offer Acceptance: If you receive an offer of admission, carefully review the terms and conditions, including fees, deadlines, and any additional requirements. If you decide to accept the offer, follow the instructions provided to secure your place in the UCL MBA program.
Visa and Financial Matters: International students should review the visa requirements and process for studying in the UK. Make necessary arrangements for financing your MBA studies, such as applying for scholarships, loans, or personal funding.
When do the admissions start?
UCL MBA only offers one deadline and two intakes each year, in April and September. The application form should be completed by students before the deadline expires. This will make sure that students' admission processes are easy and hassle-free.
Here are the dates for the deadline:
| | |
| --- | --- |
| Round | Application deadline |
| Round 1 | 30 June, 2023 |
UCL MBA Employment / Placement
Throughout their time at UCL and for an additional two years after receiving their degree, the UCL MBA Careers hosts a wide range of events that are free and open to all students. The Careers Group at the University of London includes UCL Careers. For full-time graduates of the program, the median starting salary for MBA jobs is £30,000.
Average starting salary
The average UCL MBA salary for graduates is $32,065, which is an increase of 31% from pre-MBA salaries. The top sectors for employment are consulting, finance, and technology. Graduates can expect to earn competitive salaries in these sectors and more.
Placement statistics
91% of the graduates secure employment within three months of graduation. This high placement rate is a testament to the quality of education and career support offered by the program. Graduates go on to work for top companies across various industries, from start-ups to Fortune 500 firms.
Employment report
The latest employment & placement report for graduates highlights the program's strong track record of career success. The report shows that 93% of graduates secured employment within three months of graduation, with a median salary of $95,000. The top sectors for employment are consulting (35%), finance (28%), and technology (14%). Graduates have gone on to work for top companies such as McKinsey, Goldman Sachs, and Google. The report also showcases the various career paths and industries that graduates have pursued, from healthcare to entrepreneurship.

£75,000
AVERAGE STARTING SALARY
Top Sectors Hiring UCL MBA Graduates
Across different industries and sectors, all kinds of MNCs look to hire UCL graduates. The program attracts top global companies from consulting, finance, technology & various other sectors. The school alumni and the prestige carry over to Europe and are recognized globally.
Companies recruiting from UCL MBA
Some of the companies recruiting from different sectors are mentioned below:
| Consulting | Technology | Finance |
| --- | --- | --- |
| BCG (The Boston Consulting Group) | Amazon | Barclays |
| Capco | Dyson Ltd | Bayer |
| CharityWorks | Google | Citi (Citigroup) |
| Deloitte | IBM | Credit Suisse |
| Oliver Wyman | Bloomberg | Goldman Sachs |
UCL MBA Alumni Info
UCL MBA alumni work in a wide range of sectors and industries, from banking and finance to business and consultancy services, providing you with the opportunity to develop truly worldwide connections both during and after your studies. The UCL MBA alumni network includes around 3500 people from 80 countries.
Some famous alumni
Isaac Rosenberg
Roger Penrose
Baroness Scotland
Application Essay for UCL MBA
The UCL MBA essays for the application process include three required essays and one optional essay. The following details should be included in your essays to help understand your personal and professional objectives.
Essay 1
Tell us what characteristics of the UCL MBA program are attractive to you and why UCL should admit you.
Essay 2
What are your immediate and long-term post-MBA career goals, and how will the UCL MBA help you to achieve your goals?
Essay 3
Describe your experiences dealing with uncertainty and data in the workplace. Tell us how you believe uncertainty or data could impact your industry/business sector and your personal role (current or intended post-MBA industry/business sector and role).
Optional essay
Do you have unique experiences, skills or goals that are not captured in the rest of the application?
Letter of Recommendation for UCL MBA
In the application process, provide two references who can attest to your abilities, skills, and commitment. Two references: one from a peer or coworker and one from a mentor or supervisor. References cannot be submitted via personal email accounts; they must originate from a business or institutional address. It's crucial to choose references for the UCL MBA application process who can verify your credentials, abilities, and commitment.
Interview Questions for UCL MBA
Here is the list of the UCL MBA interview questions to help you rehearse and practice before your actual interview round:
Q: Tell me a brief story about yourself.
Q: Walk me through your resume.
Q: Why are you interested in this program?
Q: What is leadership in your opinion?
Q: Tell me about your strengths and weaknesses.
Q: Tell me about your work experience.
Q: Tell me about your previous employer? What was your learning experience?
Q: Mention a situation where you worked under pressure?
Q: Mention a situation where you worked in a team? Did you also lead the team?
Q: How did you overcome your weaknesses?
Q: Tell me about your short-term and long-term goals?
Q: What was your role in your family business?
Q: Could you give me a brief introduction about yourself before I start with the interview?
Q: You have already done an exchange at Duke during your bachelor's? How was the experience?
Q: Since you mentioned that being in a peer group of various cultures has benefited you in many ways, what about some of the difficulties you faced in such a class which might have been out of your comfort zone?
Q: Why do you want to pursue an MBA? Why UCL MBA?
What Makes UCL MBA Unique?
Is UCL MBA worth it? After this analysis and looking over the various components of the University and the value it provides to the students, it is safe to consider that admission to the University's MBA program, would give out a huge ROI to the fees you are paying.
World-class reputation: The program consistently ranks among the best business schools in the world. It is regarded as one of the Top 10 Global Universities by QS World Ranking 2023. UCL's accomplishments can be attributed to its highly regarded faculty, original research, and wide range of degree programs.
International focus: Through the program, each student's leadership and management skills will be enhanced internationally. Through the program, you will gain a competitive edge and enhance your analytical reasoning, decision-making, project management, and communication skills.
High-quality teaching: The program makes investments in the hiring and professional development of its faculty in order to provide you with the best education possible while you are a student there. The time and resources that UCL MBA invests in selecting and supporting its faculty are evidence of its commitment to giving students the best education possible.
Tailored careers support: All throughout the year, the program offers a range of workshops and employer-led activities to help you advance your understanding of global career management. With the aim of assisting them in better understanding how to manage their global career, these workshops provide students with a variety of tools and activities that can help them develop the necessary skills.
Global professional network: While close ties with alumni give students access to a global professional network to build a global professional network, international cohorts enable students to interact with people from various cultural and professional backgrounds.
Conclusion
An international point of view on leadership and business management is provided by the UCL MBA program. The UCL MBA also provides a wide range of career development services, including access to top employers, networking opportunities, and one-on-one career counseling. If you're looking for the best MBA college in UK, UCL MBA is without a doubt your best option.
The UCL MBA doesn't stop at just academic excellence. It places a strong emphasis on students' career development, providing an array of valuable services. These include exclusive access to esteemed employers, extensive networking opportunities with industry leaders, and personalized, one-on-one career counseling.
Is the UCL MBA programme available in online mode?
Yes, the UCL MBA is offered online as well to accommodate students eager to learn without travelling far or forgoing their current jobs.
What is the GMAT score requirement for UCL MBA?
For UCL MBA, applicants need a minimum of 600 GMAT scores.
Is the tuition fee different for international students?
Yes, the tuition fee is different for international students and domestic students. You can check the fees note section on the University's website for more information.
I liked that the assigned representative is willing to make the extra mile for your essay. I liked that it wasn't a standardized product that just formulates your experiences but a continuous experience which really helps you reveal your true self in your essay. Without them i wouldn't have been able to get accepted into my first choice.
Admits from both HEC & ESCP :D…. to those contemplating whether to try their services or not….don't think.. Just take them … I couldn't think of any other service better than theirs'… Be is essay .. LOR .. Or interview .. They are the best in all… Not just for MIM essay they are commendable with MBA essay as well.
The MiM-Essay team can significantly improve your essays and increase your chances of getting into your target programs. For people with a non-business background, the MiM-Essay team is good at highlighting the relevant information within your experiences, and making the stories resonate with audiences. An admit from HEC just proves the worth of their services 🙂
Taking the essay and interview pack was one of the best decisions I made during the journey, not only is their profound knowledge about business schools very helpful but also their constant support will keep you motivated. I am very happy with the service they propose. I truly believe it gave me a strong competitive advantage and helped me present a polished image of myself in front of the LBS panel, ultimately getting me an admit.
I would say, do not think twice about it and GO for it. It is a worthwhile investment and will go a long way in helping you secure a place at your dream college. I not only got into my target colleges- HEC & ESSEC but even won a 20,000 euro scholarship!
They know what they do and they are 100% effective. I wanted to get into LSE and Duke, & with their assistance in all the phase of the admission process, we succeeded! To everyone who is wondering if these services are useful, I can firmly say that I probably couldn't have succeeded without them.

It was a great experience working with MiM-Essay team, they helped me crack into LBS my first priority, I did not even need to think of my second-priority or whatsoever. If MiM-Essay team diagnosed you, and then, ensured that you have a high level of possibility of achieving your aims, they definitely can help you prepare for the applications perfectly.
Mim-Essay helped me write my story in a way that was compelling and distinct. Through brainstorming, attentive listening, patience and hard work, the Mim-essay staff helped me find what made me unique and competitive in a large pool of applicants. In addition, the limitless edits made the essays and the resume engaging and appealing enough to stand out during the application.
Right from the very beginning, I received a lot of quality attention, which not only enabled me to optimally prepare my application package, but also to remain confident throughout this sometimes-turbulent process. MiM team helped me with not only application documents, but also choosing the best programs given my goals and I found its advise to be invaluable. MiM team did not provide cookie cutter advice that would be applicable to all candidates.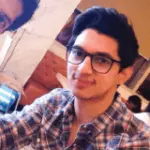 Right from my first conversation, I knew MIM-Essay is going to the apt mentor which would help me get into one of my target schools. In short, I'll be studying at one of the best B-schools and MIM-Essay has a lot to do with it. They paid attention to the minutest of the details and made sure that every element of the application is a 10/10.
Professional, personalized, understanding are some of the immediately visible traits that you notice about their service. They know we are worried. They know we want to do our best. So, they do everything possible to make the best happen without us getting too worried. The most value that MiM-essay adds is that they believe in experience-based answers and moreover highlight the learning in each experience. I think their ability to modify every essay as per your personality, your thoughts and your inclinations makes them extremely good at what they do.
I approached MiM essays after I got 3 rejects. I was really depressed about admissions and wanted a way to get an admit to at least one of the best schools. The approach used to help me was brilliant right from the start. The question guide I had gotten for LBS interview included almost all the questions I was asked in the actual interview. I've realised that such fine tuning of application is the magic to success. I got admits to both the colleges (LBS and LSE). I have already recommended MiM essays to at least 10 people. MiM Essays is THE RIGHT place for any MiM aspirant to be in.
MiM-Essay puts in its best efforts to understand the profile of the candidate in-depth. Another amazing service that is offered by the team is multiple edits till you get the best. NO LIMIT ON EDITS. THEY MAKE SURE TO CREATE BEST PROFILE!! Edits are done to back up the points with convincing background stories. They focus on this aspect the most to chalk out the best draft.
The most appealing aspect of MiM-Essay is the incredibly user-friendly and systematic strategy they've developed for dealing with the entire application process. It was like going through a course/training on how to deal with this journey by going through the numerous videos, samples, and interview prep that Abhyank had put up. I find it fascinating that, while the entire staff is there to support you, they do not spoon-feed you essays and instead challenge you to give it your all. From the beginning of this trip until the very end, when I received my admittance, I've noticed a significant change in myself, and MiM Essay's coaching has helped me acquire tremendous clarity.
MiM-Essay is worth every penny. My consultant was a true partner and was available whenever necessary; it was a seamless process despite our 6 hour time difference. I would not hesitate to give my full recommendation to anyone applying to a masters degree in business; I question whether I would have been accepted to so many world-renowned programs had it not been for my consultant and the MiM-Essay team.
Even though I decided to apply in the last days of submission, my consultant was available for my questions all the time and the answers were always helpful. He knows really well which parts you should highlight and which ones to get rid of. I believe I wouldn't get accepted without MiM-essay help. Even if you think you wrote your application really well. I am sure there is always something to improve that MiM-essay will notice.
With a score of just 640 in GMAT and still getting into these prestigious colleges explains how much value MIM Essay added to my application. With MiM-Essay, admissions to one of your dream colleges is guaranteed. It is the right place to approach since all the counselors have gone through the application process and have knowledge about the process to give inputs.
Sometimes you can get caught up in fantasy and other consultants may even promise something they can't deliver but MiM Essay team helped me align the right school with my goals. They took the time out to understand my motivations and experiences and helped me build a profile that was true to myself. It is easy in some ways to just memorize interview answers but in a stressful situation that's a risk which is why I really appreciated all the notes and mock interview sessions MiM-Essay gave me. With lakhs of students applying to the best programs, you must find a way to set yourself apart and MiM-Essay can help you find that