UCL MIM Review
UCL MIM Introduction
Course Duration

12 Months

Course Fee

£38,300

Salary

£36,000

Intake

1
Dreaming of enhancing your understanding of business management? Or perhaps you're seeking to develop your skills further? The Master in Management (MiM) program at UCL might just be what you're looking for. This intensive one-year, full-time program aims to equip recent graduates and professionals alike with a broad spectrum of management skills.
Imagine a program that serves as a springboard, catapulting you from theoretical understanding to practical application in the realm of business management. Envision the transition from your undergraduate studies or early professional experiences to a deeper, more nuanced understanding of business.
UCL's MiM program isn't just about classroom learning; it's about shaping versatile professionals. Picture yourself developing a wide array of skills, from strategic thinking to problem-solving, all under the guidance of renowned academics and industry experts.
If this sounds like the opportunity you've been waiting for, it's time to delve deeper. Take a closer look at the UCL MiM program, explore its structure and goals, and see if it aligns with your career aspirations. This could be the stepping stone to a successful and fulfilling career in business management.
UCL MIM Class Profile
The UCL MIM class profile provides a snapshot of the program's student body. It highlights the diversity of the program's students in terms of nationality, academic background, and work experience.
By showcasing the variety of perspectives and experiences that students bring to the program, the class profile emphasizes the program's focus on collaboration and learning from others.
The UCL MIM program attracts students from diverse academic backgrounds and nationalities. The program typically enrolls around 70-80 students per cohort, with a mix of international and UK students. The class profile is highly diverse, with students coming from different countries, cultures, and professional backgrounds.
Average Age

24

Average GPA

3.55

GMAT

700+

Average Work Ex

5-6 years

Class Size

50
UCL MIM Acceptance Rate
The UCL MIM program is highly competitive, with a high acceptance rate. The program receives a large number of applications every year, and the selection process is rigorous. The acceptance rate varies from year to year, but it is generally around 10-15%.
The acceptance rate for the UCL MIM program is an important metric for potential applicants to consider. By providing information on the program's acceptance rate, applicants can gauge their chances of being admitted to the program. The acceptance rate also indicates the program's level of competitiveness and selectivity.
Program and Curriculum UCL MIM
Full-time UCL MIM course duration helps students complete their studies within 17 months. This schedule offers students the opportunity to enrich their learning experience by spending a semester on student exchange and another semester on internship. MIM stands for University College London Masters in Management program. It is a prestigious graduate-level program designed to develop student's management and leadership skills. UCL MIM offers a comprehensive curriculum that combines academic rigor with practical application, providing students with a well-rounded business education.
Core Courses at UCL MIM (1st Year)
Financial Accounting and Analysis: This course introduces students to the principles of financial accounting and analysis, providing a foundation for understanding financial statements and making informed business decisions.
Marketing Management: This course covers the fundamental concepts and strategies of marketing, including market analysis, consumer behavior, branding, and marketing communications.
Operations and Supply Chain Management: Students learn about the design, management, and improvement of operations and supply chain systems in organizations.
Organizational Behavior and Leadership: This course explores individual and group behavior within organizations and examines various leadership styles and their impact on organizational effectiveness.
Business Economics: Students gain a solid understanding of economic principles and their application to business decision-making.
Strategic Management: This course focuses on the formulation and implementation of business strategies, considering factors such as industry analysis, competitive advantage, and strategic positioning.
Core Courses at UCL MIM (2nd Year)
International Business: This course examines the challenges and opportunities of conducting business in a global context, including international trade, foreign direct investment, and cross-cultural management.
Entrepreneurship and Innovation: Students learn about the processes and practices involved in starting and managing new ventures, as well as fostering innovation within established organizations.
Financial Management: This course provides an in-depth understanding of financial management principles, including financial planning, investment decisions, and risk management.
Data Analytics: Students develop skills in data analysis and interpretation, using statistical tools and techniques to derive insights and support decision-making.
Business Ethics and Corporate Social Responsibility: This course explores ethical issues in business, emphasizing the importance of responsible and sustainable business practices.
Electives at UCL MIM
Strategic Management: Focuses on formulating and implementing strategies to achieve organizational goals and gain a competitive advantage.
Entrepreneurship and Innovation: Explores the principles and practices of starting and managing new ventures and fostering innovation within organizations.
International Business: Examines the challenges and opportunities of operating in a global business environment, covering topics like global market entry, cross-cultural management, and international trade.
Marketing Management: Covers advanced marketing strategies, market research, branding, and consumer behavior to develop effective marketing campaigns.
Financial Management: Explores financial decision-making, investment analysis, risk management, and financial planning to optimize organizational performance.
Clubs and Associations at UCL MIM
Consulting Club: This club helps students develop their problem-solving and analytical skills by providing them with practical consulting projects and case competitions. Students get the opportunity to work with real clients and learn from experienced consultants.
Finance Club: This club aims to provide students with an in-depth understanding of the finance industry and to equip them with the skills and knowledge needed for a successful career in finance. The club offers workshops, speaker events, and networking opportunities.
Women in Business Society: This society promotes gender equality and empowers women to succeed in the business world. They organize events, workshops, and networking sessions with successful women leaders to inspire and mentor students.
Entrepreneurship Society: This society aims to promote entrepreneurial thinking and provide resources and support to students who want to start their own businesses. They organize workshops, speaker events, and networking opportunities with successful entrepreneurs.
Technology and Innovation Club: This club aims to provide students with an understanding of emerging technologies and their impact on businesses. They organize speaker events, workshops, and hackathons to develop practical skills and knowledge in technology and innovation.
Extra Activities at UCL MIM
The UCL MIM (Masters in Management) program offers a range of extra-curricular activities designed to enhance students' learning experience and develop their skills beyond the classroom.
One such activity is the MIM Consulting Project, where students work in teams to provide consulting services to real-life businesses. This project allows students to gain practical experience and apply the theories and concepts learned in the classroom to real-world situations.
Another extra-curricular activity is the UCL MIM International Study Tour, where students travel abroad to learn about global business practices and cultures. The study tour includes visits to leading companies, academic institutions, and cultural landmarks.
The MIM also offers a range of professional development workshops and events, such as career fairs, networking opportunities, and guest lectures by industry experts. These events help students build their professional networks and gain valuable insights into the world of business.
Scholarships for UCL MIM
When it comes to pursuing higher education, securing financial support can often be a key factor in the decision-making process. In this regard, the University College London's Master's in Management (MIM) program has a range of enticing scholarship opportunities that can significantly ease the financial burden for aspiring students. These scholarships not only make UCL MIM more accessible but also recognize and reward exceptional talent and potential, aligning with the institution's commitment to fostering academic excellence and diversity. In this article, we'll explore the various scholarships available for UCL MIM, shedding light on the application process, eligibility criteria, and the potential impact these financial aids can have on your academic journey
Academic Excellence Scholarship
Awarded to students with outstanding academic achievements. Recognizes exceptional performance in previous studies or during the MIM program. Provides financial assistance to deserving students.
Diversity and Inclusion Scholarship
Aimed at promoting diversity and inclusion within the MIM program. Supports students from underrepresented backgrounds, including ethnic minorities, women, and individuals with disabilities. Encourages a diverse student community and fosters a culture of inclusivity.
International Student Scholarship
Specifically designed for international students pursuing the UCL MIM program. Assists with the financial challenges of studying abroad. Supports outstanding students from around the world, contributing to a global learning environment.
Financial Need-Based Scholarship
Available for students who demonstrate significant financial need. Assists those who may face financial barriers to pursuing their studies. Helps alleviate the financial burden and ensures equal access to education.
Leadership and Entrepreneurship Scholarship
Targeted at students who have demonstrated exceptional leadership skills or entrepreneurial potential. Recognizes individuals with a passion for making a positive impact in their chosen field. Supports the development of future leaders and innovators.
Alumni Scholarship
Offered to MIM program alumni who wish to pursue further education within UCL. Encourages lifelong learning and continued professional development.
Eligibility and Requirements for Getting into UCL MIM
The UCL Master's in Management (MiM) program is a highly competitive and prestigious graduate program offered by University College London (UCL), one of the top-ranked universities in the world. The program is designed for recent graduates or individuals with limited work experience who are looking to enhance their business and management skills. Here are the UCL MIM eligibility & requirements criteria and documents related to the application:
Eligibility
To be eligible for the UCL MiM program, applicants must have obtained, or be on track to obtain, a bachelor's degree from a recognized university.
There is no specific restriction on the field of study, but a strong academic background in a relevant discipline is preferred.
While work experience is not a strict requirement, some prior experience can be advantageous.
Application Fees
The application fee for the direct UCL MIM fees for the application is £160. It is advisable to check the official UCL website or the specific program page for the most up-to-date information on application fees.
Application Documents
When applying for the UCL MiM program, applicants typically need to submit several documents, including a completed application form, a personal statement, a CV or resume, academic transcripts, two letters of recommendation, and proof of English language proficiency (if applicable).
Additional requirements may be specified on the official program website.
GPA Needed for UCL MiM
UCL does not publish a specific minimum GPA requirement for the MiM program. However, as UCL is a prestigious institution, a strong academic record is generally expected. Applicants with a competitive GPA, typically equivalent to a 2:1 (or upper second-class honors) in the UK grading system or its international equivalent, are more likely to be considered favorably.
GMAT Needed for UCL MiM
UCL does not require the GMAT (Graduate Management Admission Test) for the MiM program. However, it is always recommended to check the official UCL website or the program-specific admission requirements for the most current information.
GRE Needed for UCL MiM
Similar to the GMAT, UCL does not typically require the GRE (Graduate Record Examination) for the MiM program. However, it is advisable to verify the latest admission requirements on the official UCL website or the program page.
Average Work Experience Needed for UCL MiM
The UCL MiM program is primarily designed for individuals with limited work experience or recent graduates. While work experience is not a strict requirement, having some relevant professional experience can be beneficial. The program is well-suited for students who aim to gain business and management knowledge early in their careers.
Is IELTS Needed for UCL MiM
Applicants whose native language is not English are typically required to demonstrate their English language proficiency. As of my knowledge cutoff in September 2021, UCL generally accepts a variety of English language tests, including the IELTS (International English Language Testing System).
UCL MIM Deadlines
In this section, we will provide information about the UCL MIM (Master's in Management) program's admission process, including the application deadlines, the start date of admissions, and the timeline for hearing back from the university.
UCL MIM Admission Process
The UCL MIM program follows a structured admission process. Prospective students are required to submit an online application and provide supporting documents to be considered for admission. The admission process typically involves the following steps:
Online Application: Interested candidates must complete the online application form provided by UCL for the MIM program. This form will require you to provide personal information, academic history, work experience (if any), a statement of purpose, and other relevant details.
Supporting Documents: Along with the application form, you will need to submit supporting documents, which may include academic transcripts, letters of recommendation, a resume or CV, English language proficiency test scores (if applicable), and any other specific requirements mentioned by the university.
Application Review: Once the application deadline has passed, the admissions committee at UCL will review all the received applications thoroughly. They will assess the candidates based on their academic achievements, work experience (if any), personal statements, letters of recommendation, and other relevant factors.
Interview (if applicable): After the initial application review, some candidates may be invited for an interview as part of the selection process. The interview may be conducted in person or via video conferencing, depending on the circumstances.
Admission Decision: After considering all the applications and conducting interviews (if applicable), the admissions committee will make their final decisions. They will evaluate each applicant based on their overall profile and select those who best meet the program's criteria.
When do admissions start?
The exact start date for UCL MIM deadlines for admission may vary from year to year. It is recommended to visit the official UCL MIM program website or contact the university's admissions office directly for the most up-to-date information on admissions start dates.
| | |
| --- | --- |
| Rounds | Deadlines |
| Round 1 | 7th January 2023 |
| Round 2 | 31st March 2023 |
When will I hear from the university after I submit my application?
The timeline for hearing back from the university after submitting your application can vary. Generally, universities strive to provide applicants with a decision as soon as possible. However, the review process can take several weeks or even months, depending on factors such as the volume of applications received and the complexity of the evaluation process.
It is advisable to refer to the UCL MIM program website or contact the admissions office for information regarding the specific timeline for notifying applicants about their admission decision. They will be able to provide you with the most accurate and up-to-date information regarding when you can expect to hear back from the university.
UCL MIM Employment / Placement
The UCL MIM (Master's in Management) program is a one-year, full-time program that equips students with a solid foundation in business and management principles. Here's an overview of the UCL MIM program's employment and placement report:
UCL MIM Average Starting Salary
According to the latest employment report, the UCL MIM salary graduates is £35,000. However, the starting salary can vary depending on the industry and location. Graduates who pursue careers in consulting, finance, and technology tend to earn higher salaries than those who choose other industries.
UCL MIM Placement Statistics
The UCL MIM program has an excellent track record of placing graduates in top companies around the world. According to the latest employment report, 97% of graduates secured employment within three months of graduation. The report also shows that 47% of graduates secured employment in the UK, while 53% found jobs abroad.
UCL MIM Employment Report
The latest UCL MIM employment report highlights the top industries and companies that hire UCL MIM graduates. The report shows that the top industries are consulting (33%), followed by finance (31%) and technology (18%).
The top companies that hired UCL MIM graduates include Deloitte, EY, PwC, KPMG, Accenture, Amazon, Google, and more. Overall, the UCL MIM program has a strong reputation for producing highly employable graduates who are well-equipped to succeed in their chosen careers.
44,000
AVERAGE STARTING SALARY
Top Sectors Hiring UCL MIM Graduates
The UCL Master's in Management (MIM) program is a highly regarded program that equips students with a broad range of management skills, making them attractive candidates for a variety of industries. Graduates of this program are sought after by many top companies around the world.
Companies Recruiting from UCL MBA
In the ever-evolving landscape of global business, the University College London (UCL) MBA program stands as a beacon of excellence in nurturing future leaders. Graduates from UCL's MBA program are highly sought after by renowned companies across the world. These companies recognize the exceptional caliber of talent that UCL produces, and they actively recruit from this prestigious institution.
From multinational corporations to innovative startups, UCL MBA graduates find themselves in a position of advantage, armed with cutting-edge knowledge, a global network, and a skillset honed for success. In this article, we'll delve into the impressive array of companies that actively seek out UCL MBA graduates.
| | | |
| --- | --- | --- |
| Consulting | Finance | Technology |
| McKinsey & Company | Goldman Sachs | Amazon |
| Boston Consulting Group | J.P. Morgan | Google |
| Bain & Company | Morgan Stanley | Microsoft |
| Deloitte | BlackRock | Facebook |
| PwC | Credit Suisse | Apple |
UCL MIM Alumni Info
The UCL MIM program (Master's in Management) is a prestigious graduate-level degree offered by University College London (UCL) in the United Kingdom. UCL alumni have students from diverse academic backgrounds who are seeking to develop their business skills and management expertise.
Some Famous Alumni of the UCL MIM Program
Peter Kimpel: Chief Financial Officer of Siemens AG
Kavita Parmar: Founder and Creative Director of IOU Project
Alex Chesterman OBE: Founder of Zoopla Property Group and LoveFilm International
Rahul Gandhi: Indian politician and Member of Parliament for Wayanad
Jonathan Mildenhall: Co-founder and CEO of TwentyFirstCenturyBrand
Luise Neumann-Cosel: CEO of Siemens Wind Power Ltd.
Alaa Murabit: UN High-Level Commissioner on Health, Employment & Economic Growth
Application Essay for UCL MIM
Essay 1
The first essay is a required essay that should be no more than 500 words. In this essay, you should introduce yourself and explain why you are interested in the UCL MIM program. You should also discuss how UCL which is one of the best MIM colleges in UK will help you achieve your career goals.
Here are some potential headings to consider for your UCL MIM essay:
Introduction
Academic Background
Relevant Work Experience
Extracurricular Activities and Interests
Career Goals
Why UCL MIM?
Optional Essay
The optional essay is an opportunity for you to provide additional information that you believe will support your application. This essay should also be no more than 500 words. You can use this essay to address any weaknesses in your application or to provide further context for any unique experiences or challenges you have faced.
Here are some potential headings to consider for your optional essay:
Introduction
Explanation of Weaknesses
Unique Experiences or Challenges
Relevant Accomplishments
Additional Information
Tips for UCL MIM Essays
Be concise: Both essays have a word limit of 500 words, so it's important to be concise and focused in your writing.
Be authentic: The admissions committee wants to get to know the real you, so be honest and authentic in your writing.
Research the program: Do your research on the UCL MIM program so that you can explain why you are a good fit for the program and how it will help you achieve your career goals.
Show, don't tell: Use specific examples and anecdotes to illustrate your points, rather than just stating them.
Edit and proofread: Make sure to edit and proofread your essays carefully before submitting them, to ensure that they are error-free and well-written.
Letter of Recommendation for UCL MIM
The UCL MIM program requires applicants to submit at least one letter of recommendation from a professor, employer, or mentor. The letter should provide insight into the applicant's academic or professional achievements, leadership potential, and personal qualities.
A letter of recommendation is required for the UCL MIM application. It provides an opportunity for applicants to showcase their academic or professional achievements and qualities through the eyes of someone who knows them well, By requiring at least one letter of recommendation, the UCL MIM program ensures that applicants are vetted by a credible third party, which adds to the program's selectivity and prestige.
Interview Questions for UCL MIM
SET 1
Q: Why UCL?
Q: Tell me about yourself?
Q: Can you list down your achievements?
Q: How will you prioritize activities in UCL?
Q: Why the UK over the USA?
Q: How do you plan to manage areas of improvement during UCL?
Q: How much work experience do you have and in which background?
Q: If you get into UCL MIM, which courses or classes would you lead the study group?
Q: Do you have any start-up ideas?
Q: What do you like about UCL?
SET 2
Q: Apart from what's present in your resume, tell us something new?
Q: List down your 3 strengths and 3 weaknesses?
Q: What are the extracurricular activities you have been involved in?
Q: Would a scholarship make or break your application?
Q: Have you ever set up a team? How did it go?
Q: What does your team think about you?
Q: How would you contribute to UCL peers? How is it different?
Q: What areas of business and management you like to get into?
Q: How do you plan to improve your global outlook?
Q: Share your thoughts on your work experience?
Tips for UCL MIM interview questions
UCL MIM interview questions often center on the applicant's career aspirations and experiences. To ensure a seamless admission process, it is important to prepare for these questions in advance and answer them confidently. While there are no set questions, you can prepare by focusing on your personal qualities, goals, and experiences. Here are some tips that can help you prepare for UCL MIM interview questions:
Research UCL thoroughly: Before the interview, be sure to delve into the institution and program carefully; acquaint yourself with how your aspirations align with UCL' core principles and ethos. It is essential that you understand these before commencing an interaction.
Practice your responses: As you prepare for an interview, it is important to familiarize yourself with commonly asked questions and anecdotes that highlight your achievements, abilities, and shortcomings. By confidently answering such queries in a manner befitting one's experience level, you will demonstrate poise as well as eloquence on the job site.
Highlight your unique experiences: Utilize the interview opportunity to underscore accomplishments and experiences that are absent from your application, demonstrating your singular capabilities and characteristics.
Be specific: When providing answers to questions about your motivations, experiences, and assets, be detailed and provide examples. This will help the interviewer comprehend your train of thought and discern how you might contribute to the UCL community.
Show your passion: Throughout the interview, convey your enthusiasm for commerce and management. Demonstrate your eagerness to acquire new knowledge and expand your potential; this will highlight that you are a worthy candidate for admission into UCL' MIM program.
What Makes UCL MIM Unique?
Is UCL MIM worth it? The University College London (UCL) Master's in Management (MIM) program stands out in a league of its own for several compelling reasons. Firstly, it seamlessly blends academic rigor with practical application, empowering students with both the theoretical knowledge and real-world skills needed to excel in the business world. This distinctive approach ensures that UCL MIM graduates are not only well-versed in business concepts but also capable of applying them effectively.
Firstly, the program offers a highly rigorous and challenging curriculum that is designed to provide students with a well-rounded education in business management.
Secondly, the program attracts students from diverse academic and professional backgrounds, creating a rich and dynamic learning environment.
Finally, the program offers a range of career services, including networking events, career fairs, and alumni mentoring, to help students achieve their career goals.
The section on what makes the UCL MIM program unique highlights the program's key differentiators from other graduate programs in business management. By focusing on the program's rigor, diversity, and career services, this section aims to persuade potential applicants that the UCL MIM program is the best choice for their graduate education.
Conclusion
The UCL MIM program is an excellent choice for students who are looking for a rigorous and challenging program in business management. The program offers a comprehensive education in management, attracts a diverse group of students, and has a strong alumni network, the conclusion for the UCL MIM program (one of the best MIM colleges in UK) provides a summary of the key points discussed throughout the information provided. It reinforces the program's strengths, such as its rigor, diversity, and career services, and encourages potential applicants to consider applying.
What is the UCL MIM program, and what does it entail?
The UCL MIM program is a one-year full-time Master's degree in Management designed to provide students with a comprehensive understanding of management practices and leadership skills. The program covers a wide range of topics such as business strategy, marketing, operations, finance, and entrepreneurship. It includes a combination of lectures, seminars, case studies, and group projects. Students are also required to complete a business consultancy project in a real-world setting, providing them with practical experience and exposure to the industry.
What are the entry requirements for the UCL MIM program?
To be eligible for the UCL MIM program, applicants should have a bachelor's degree from a recognized university with a minimum grade of 2:1 or equivalent. They should also have a strong academic background and demonstrate their interest and motivation for pursuing a career in management. International applicants should also demonstrate proficiency in English by providing an IELTS or TOEFL score.
What are the career prospects after completing the UCL MIM program?
Graduates of the UCL MIM program are well-prepared for management roles in various sectors such as consulting, finance, marketing, and operations. The program equips students with essential skills such as critical thinking, problem-solving, communication, and leadership, which are highly valued by employers. Many UCL MIM alumni have gone on to work for top companies such as McKinsey & Company, Goldman Sachs, and Google.
What is the tuition fee for the UCL MIM program?
The tuition fee for the UCL MIM program varies depending on the applicant's residency status. For the academic year 2022/23, the fee for UK and EU students is £18,980, while for international students, it is £30,160. It's worth noting that UCL offers a range of scholarships and funding options to support students' financial needs.
Can I pursue the UCL MIM program on a part-time or online basis?
The UCL MIM program is currently only offered on a full-time basis, and there is no option for part-time or online study. This is because the program is designed to provide students with a comprehensive and immersive learning experience that involves interactive classroom activities, group projects, and networking opportunities. However, UCL does offer a range of other management programs that are available part-time or online, such as the Executive Master's in Management.
I liked that the assigned representative is willing to make the extra mile for your essay. I liked that it wasn't a standardized product that just formulates your experiences but a continuous experience which really helps you reveal your true self in your essay. Without them i wouldn't have been able to get accepted into my first choice.
Admits from both HEC & ESCP :D…. to those contemplating whether to try their services or not….don't think.. Just take them … I couldn't think of any other service better than theirs'… Be is essay .. LOR .. Or interview .. They are the best in all… Not just for MIM essay they are commendable with MBA essay as well.
The MiM-Essay team can significantly improve your essays and increase your chances of getting into your target programs. For people with a non-business background, the MiM-Essay team is good at highlighting the relevant information within your experiences, and making the stories resonate with audiences. An admit from HEC just proves the worth of their services 🙂
Taking the essay and interview pack was one of the best decisions I made during the journey, not only is their profound knowledge about business schools very helpful but also their constant support will keep you motivated. I am very happy with the service they propose. I truly believe it gave me a strong competitive advantage and helped me present a polished image of myself in front of the LBS panel, ultimately getting me an admit.
I would say, do not think twice about it and GO for it. It is a worthwhile investment and will go a long way in helping you secure a place at your dream college. I not only got into my target colleges- HEC & ESSEC but even won a 20,000 euro scholarship!
They know what they do and they are 100% effective. I wanted to get into LSE and Duke, & with their assistance in all the phase of the admission process, we succeeded! To everyone who is wondering if these services are useful, I can firmly say that I probably couldn't have succeeded without them.

It was a great experience working with MiM-Essay team, they helped me crack into LBS my first priority, I did not even need to think of my second-priority or whatsoever. If MiM-Essay team diagnosed you, and then, ensured that you have a high level of possibility of achieving your aims, they definitely can help you prepare for the applications perfectly.
Mim-Essay helped me write my story in a way that was compelling and distinct. Through brainstorming, attentive listening, patience and hard work, the Mim-essay staff helped me find what made me unique and competitive in a large pool of applicants. In addition, the limitless edits made the essays and the resume engaging and appealing enough to stand out during the application.
Right from the very beginning, I received a lot of quality attention, which not only enabled me to optimally prepare my application package, but also to remain confident throughout this sometimes-turbulent process. MiM team helped me with not only application documents, but also choosing the best programs given my goals and I found its advise to be invaluable. MiM team did not provide cookie cutter advice that would be applicable to all candidates.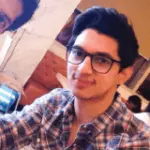 Right from my first conversation, I knew MIM-Essay is going to the apt mentor which would help me get into one of my target schools. In short, I'll be studying at one of the best B-schools and MIM-Essay has a lot to do with it. They paid attention to the minutest of the details and made sure that every element of the application is a 10/10.
Professional, personalized, understanding are some of the immediately visible traits that you notice about their service. They know we are worried. They know we want to do our best. So, they do everything possible to make the best happen without us getting too worried. The most value that MiM-essay adds is that they believe in experience-based answers and moreover highlight the learning in each experience. I think their ability to modify every essay as per your personality, your thoughts and your inclinations makes them extremely good at what they do.
I approached MiM essays after I got 3 rejects. I was really depressed about admissions and wanted a way to get an admit to at least one of the best schools. The approach used to help me was brilliant right from the start. The question guide I had gotten for LBS interview included almost all the questions I was asked in the actual interview. I've realised that such fine tuning of application is the magic to success. I got admits to both the colleges (LBS and LSE). I have already recommended MiM essays to at least 10 people. MiM Essays is THE RIGHT place for any MiM aspirant to be in.
MiM-Essay puts in its best efforts to understand the profile of the candidate in-depth. Another amazing service that is offered by the team is multiple edits till you get the best. NO LIMIT ON EDITS. THEY MAKE SURE TO CREATE BEST PROFILE!! Edits are done to back up the points with convincing background stories. They focus on this aspect the most to chalk out the best draft.
The most appealing aspect of MiM-Essay is the incredibly user-friendly and systematic strategy they've developed for dealing with the entire application process. It was like going through a course/training on how to deal with this journey by going through the numerous videos, samples, and interview prep that Abhyank had put up. I find it fascinating that, while the entire staff is there to support you, they do not spoon-feed you essays and instead challenge you to give it your all. From the beginning of this trip until the very end, when I received my admittance, I've noticed a significant change in myself, and MiM Essay's coaching has helped me acquire tremendous clarity.
MiM-Essay is worth every penny. My consultant was a true partner and was available whenever necessary; it was a seamless process despite our 6 hour time difference. I would not hesitate to give my full recommendation to anyone applying to a masters degree in business; I question whether I would have been accepted to so many world-renowned programs had it not been for my consultant and the MiM-Essay team.
Even though I decided to apply in the last days of submission, my consultant was available for my questions all the time and the answers were always helpful. He knows really well which parts you should highlight and which ones to get rid of. I believe I wouldn't get accepted without MiM-essay help. Even if you think you wrote your application really well. I am sure there is always something to improve that MiM-essay will notice.
With a score of just 640 in GMAT and still getting into these prestigious colleges explains how much value MIM Essay added to my application. With MiM-Essay, admissions to one of your dream colleges is guaranteed. It is the right place to approach since all the counselors have gone through the application process and have knowledge about the process to give inputs.
Sometimes you can get caught up in fantasy and other consultants may even promise something they can't deliver but MiM Essay team helped me align the right school with my goals. They took the time out to understand my motivations and experiences and helped me build a profile that was true to myself. It is easy in some ways to just memorize interview answers but in a stressful situation that's a risk which is why I really appreciated all the notes and mock interview sessions MiM-Essay gave me. With lakhs of students applying to the best programs, you must find a way to set yourself apart and MiM-Essay can help you find that