UCLA MBA Review
UCLA MBA Introduction
Course Duration

22 months

Course Fee

$71,071

Salary

$130,000

Intake

1
With a rich history of educational excellence, Anderson University has continuously upheld its commitment to providing students with an outstanding education. Over time, the institution has evolved while maintaining its unwavering dedication to academic excellence.
The UCLA MBA program stands as a testament to this commitment, offering ambitious individuals a cutting-edge education that nurtures their leadership abilities. Year after year, the program attracts recruiters from top corporations, including BCG, Google, and Goldman Sachs, showcasing its reputation for producing exceptional talent.
As a UCLA MBA student, you will have access to a remarkable range of educational resources and tools. The program leverages state-of-the-art facilities and innovative teaching methods to empower you with the knowledge and skills necessary to thrive in the business world. Additionally, the extensive network of over 42,000 accomplished alumni opens doors to invaluable connections and opportunities as you embark on your professional journey.
UCLA MBA Class Profile
UCLA Anderson attracts a mind-boggling array of individuals, viewpoints and opportunities. From underrepresented to military servicemembers to LGBTQ students to international students who comprise nearly one-third of our class - you will find an inclusive and eclectic community. UCLA MBA Class Profile is a diverse section that brings together the vibrant culture of the world, and also allows great networking opportunities to the students.
Average Age

28

Average GPA

3.1-3.8

GMAT

711

Average Work Ex

6

Class Size

330
UCLA MBA Acceptance Rate
UCLA Anderson MBA program has made an indelible mark on the field of higher education with its three key elements that define it as an institution; drive, change and shared success. The latter is considered by alumni to be extremely important because during the UCLA MBA program students are compelled to cooperate in order to succeed - a trait that UCLA Alumni states reflects positively upon all of those who have graduated from this esteemed university.
UCLA MBA Acceptance Rate- 13%
Program and Curriculum UCLA MBA
UCLA Anderson MBA curriculum is designed to propel you towards defining impact at your career destination. Our distinguished alums attest to the business fundamentals they learned during their first year of study at UCLA Anderson, propelling them into more dynamic coursework in their second semester - featuring our real-world masters' thesis that provides unparalleled access for both regional and global organizations. There are several one year MBA programs in the USA. The UCLA MBA Course Duration is around 22 months with a strong focus on capital markets, quantitative finance, and corporate finance, the program provides students with the necessary knowledge and skills required to thrive in the global business sector.
These UCLA MBA courses are divided into 4 quarters- summer, winter, fall, and spring for 2 years. Mentioned below:
Core Courses at UCLA MBA
Leadership Foundations: Leadership Foundations:This course imparts students with invaluable leadership traits, such as self-awareness, effective communication and cooperative collaboration. It equips them with the fundamentals they need to effectively direct and supervise teams in a range of workplace settings.
Financial Accounting: This course introduces students to the essential concepts and precepts of financial accounting, encompassing an understanding of financial statements along with analyzing data. Students emerge armed with a thorough comprehension of these fundamentals – thus paving their way towards making informed business decisions
Marketing Management: This course provides a comprehensive overview of marketing principles and practices, including market analysis, consumer behavior, product development - all necessary to develop effective marketing strategies in today's competitive business environment. Students will gain the knowledge and skills required to be successful!
Foundations of Finance: This course provides students with a deep understanding of financial concepts and tools, essential for making sound business decisions. Through classroom instruction and interactive assignments, participants gain an intuitive grasp on fundamentals such as capital budgeting; how to analyze it; assessment of risk factors in corporate finance; as well as valuation techniques that are critical when evaluating potential ventures or investments. By the end of this training module, learners will be able to gain an intuitive comprehension about these key aspects in corporate finance!
Data Decision: This course is dedicated to elucidating the fundamental role of data and analytics in business decision-making. Topics such as data analysis, statistical methods, visual representations of data and quantitatively-infused decision making are all covered with an eye towards equipping students with the necessary skillsets for analyzing information and drawing on quantifiable insights when formulating effective decisions.
Electives Courses at UCLA MBA
Technology Management: Germany is among the most sought-after destinations for international students, boasting a third place ranking in worldwide popularity. Students from across the globe flock to German universities in significant numbers over twelve percent of those enrolled at these institutions hail from elsewhere yet only a sele
Persuasion & Influence: This course focuses on the essential principles of persuasion and influence in business communication. Students will acquire knowledge about how to persuade and influence others effectively through storytelling techniques, framing devices, behavioral economics methods or any other means necessary - all based on real-life examples from industry leaders.
Negotiations Behavior: This course delves into the art and science of negotiation, touching on topics such as negotiation strategy, tactics and ethics. Students will learn how to negotiate effectively in a multitude of business scenarios including mergers & acquisitions; labor negotiations; as well as international trade transactions.
Financial Technology: This course examines the emerging field of financial technology, otherwise known as "fintech," including issues such as decentralized currencies and blockchain technologies. Students will be exposed to how fintech is upending traditional finance systems and gain insights into developing viable business models based on fintech tech.
Emerging Technologies & Markets: Product Management: This course concentrates on product management in the dynamic context of emerging technologies and markets. Students will master how to identify and appraise emerging technologies as well as their potential, followed by how create and manage products that capitalize on them.
Clubs and Associations at UCLA MBA
Consulting Club: The Consulting Club is an invaluable resource for students interested in pursuing careers in consulting by providing access to industry-specific resources as well as connecting them with renowned entities.
Entrepreneur Club: The Entrepreneur Club aims to assist students interested in entrepreneurship by providing resources, exposure opportunities and engaging events that aid members in honing their entrepreneurial skills and spearheading their own startup ventures.
Investment Finance Club: The Investment Finance Club is an initiative designed to foster educational opportunities for students who are interested in finance and investment. Through activities such as workshops, case studies and competitions, the Club strives to educate its members about the industry while providing them with access to professionals within it.
Marketing Club: Piedmont College's Marketing Club strives to nurture an atmosphere that enables students to cultivate their marketing expertise, hone their skills in strategy creation and implementation as well as take part in research-based projects. Furthermore, club members can network with professionals from the industry while further enhancing their understanding of all things related to this field of endeavor.
Operations Management Association: This club caters to students who are interested in exploring operations management and providing them with chances to converse with industry professionals, as well as take part in projects and initiatives related to operations management.
Extra Activities at UCLA MBA
At the University of California, Los Angeles (UCLA), students enrolled in the best MBA in Finance program have access to a variety of extracurricular activities to help enhance their education. From professional development sessions to student-run clubs and organizations, UCLA strives to create a vibrant and diverse learning environment. UCLA offers a host of social activities such as movie nights, game nights, and trips to nearby attractions. With so many opportunities available to students, the best MBA in Finance program at UCLA is sure to provide an enriching educational experience for all.
Animation Student Organization: The Animation Student Organization is a premier platform for animation enthusiasts to come together and assemble. Offering workshops, screenings, and networking events affords them an opportunity to enhance their skills while gaining insights into the industry as a whole.
Bruin Gaming: The Bruin Gaming association is committed to fostering opportunities for students interested in video games. It coordinates gaming activities such as tournaments, meetups and workshops that bring together those with a common affinity for gaming experiences and create an ever-growing community around it.
Bruins Movin': Bruins Movin', a fitness initiative that supports students' pursuits of their MBA studies while encouraging them to stay physically active. Offering an array of classes from yoga to cardio-based activities, this program offers its participants the opportunity create community and alleviate stress – strengthening their ability for success as they progress through their academic journey.
Excursions: UCLA MBA's Excursions Program provides students with limitless opportunities to explore the City of Los Angeles and become more acquainted with its inhabitants. Students may attend renowned cultural events, visit local businesses for a firsthand experience and forge lasting relationships with alumni based in their chosen field.
Juggling Club at UCLA: UCLA's beloved Juggling Club is an engaging and novel extracurricular activity that enables students to master the art of juggling while forging bonds with their peers. Offering workshops, social gatherings, and opportunities for students to perform in campus events, this unique club is sure to provide countless hours of fun!
Scholarship for UCLA MBA
Forté Foundation Scholarship: This fellowship is dedicated to ambitious MBA aspirants, such as those from India, who are devoted to pursuing a successful career in business. Alongside financial assistance and mentorship opportunities, it offers an extensive network of accomplished female business leaders for fellows to tap into and make use of in order to attain success during their MBA program or beyond.
John Wooden Global Leadership: The esteemed MBA Fellows Program provides invaluable resources for ambitious MBAs who demonstrate exceptional leadership potential and a commitment to ethical leadership practices. It grants full-tuition support, valuable training opportunities, and mentorship from successful business leaders in order to foster success down the road.
UCLA Anderson Fellowship: This fellowship is bestowed upon the most promising MBA candidates, without regard to nationality and those who demonstrate outstanding academic and professional achievements; leadership potential along with a dedication towards enhancing UCLA Anderson's profile.
Eligibility and Requirements for Getting into UCLA MBA

To be eligible for the UCLA MBA program, applicants must meet certain requirements set by the university. These requirements take into consideration various aspects such as academic qualifications, work experience, and personal qualities. UCLA seeks candidates who possess strong leadership potential, a track record of academic excellence, and a demonstrated commitment to personal and professional growth. Here are the list of UCLA MBA eligibility and requirements that one needs to fulfil for their admission process:
Eligibility
A bachelor's degree or its equivalent from an accredited institution.
Competitive academic performance.
Relevant work experience (preferred but not mandatory).
Strong analytical and quantitative skills.
Demonstrated leadership potential and interpersonal skills.
Application Fees
Domestic Applicants: $200 USD.
International Applicants: $250 USD.
Required Application Documents
Completed online application form.
Resume or Curriculum Vitae (CV).
Transcripts from all colleges/universities attended.
GMAT or GRE score report.
TOEFL or IELTS score report
Two letters of recommendation.
Statement of Purpose (SOP) or Personal Statement.
Video essay
GPA needed for UCLA
The UCLA Anderson MBA program places importance on academic performance, and one of the criteria they consider is the minimum undergraduate GPA requirement. Prospective applicants should have achieved a minimum undergraduate GPA of 3.0 on a 4.0 scale to be eligible for consideration.
GMAT needed for UCLA
For the admission to the program a competitive GMAT or GRE score is required. The average UCLA MBA GMAT score for admitted students is around 719, and the average GRE score is around 162 for both Verbal and Quantitative.
GRE needed for UCLA
Applications for UCLA Anderson MBA admission are evaluated on both GMAT scores and GRE exam results. The average composite score of admitted students is typically around 162 for Verbal and Quantitative sections - though this varies per program.
Average work experience needed for UCLA
Indeed, it is the typical duration of work experience that is prerequisite for admission to UCLA's MBA program - ranging anywhere from 5 years up to 10-12 years depending on which track a student chooses. This can be particularly valuable to applicants who have amassed a solid and impressive employment background with proven capabilities like communication skills and leadership roles. However, applicants who do not possess this requisite amount of time may still be considered if their other potential attributes are commensurate or even more significant than those lacking any formal work experience.
UCLA MBA Deadlines
The UCLA MBA program is highly regarded for its rigorous curriculum, diverse student body, and strong alumni network. If you are considering applying to UCLA Anderson School of Management, it's important to familiarize yourself with the application process and key deadlines. The application deadlines play a critical role in determining when you need to submit your application materials and ensure that you have ample time to complete all requirements. Understanding the application timeline allows you to plan and strategize your application submission effectively.
UCLA MBA Admission Process
The admission process for the UCLA MBA program is a comprehensive and rigorous procedure designed to select exceptional candidates who demonstrate strong academic abilities, leadership potential, and a commitment to making a positive impact in the business world. Here is an overview of the various components involved in the admission process:
Online Application: Prospective students must begin by completing an online application form available on the UCLA Anderson School of Management's website. This form collects personal information, academic history, employment details, and other relevant background information.
Academic Transcripts: Applicants are required to submit official transcripts from all undergraduate and graduate institutions attended. These transcripts provide a comprehensive overview of the applicant's academic performance and serve as evidence of their ability to excel in a rigorous MBA program.
Standardized Test Scores: UCLA Anderson accepts both GMAT and GRE scores. Applicants must arrange to have their official test scores sent directly to the school. These scores help the admissions committee assess the applicant's quantitative and verbal reasoning abilities.
Essays: Applicants are typically required to write several essays as part of their application. These essays allow candidates to showcase their communication skills, express their motivation for pursuing an MBA, highlight their achievements, and outline their future career goals.
Letters of Recommendation: Applicants are asked to provide two to three letters of recommendation from individuals who can assess their professional abilities and potential. These letters should come from supervisors, mentors, or professors who can provide insights into the applicant's strengths, character, and potential for success in a rigorous MBA program.
It is important to note that the admission process may vary slightly from year to year, and it is advisable for prospective applicants to refer to the official UCLA Anderson School of Management website or contact the admissions office for the most up-to-date information and specific requirements.
Overall, the admission process for the UCLA MBA program is highly competitive, and it is essential for applicants to present a strong and well-rounded application that highlights their academic abilities, professional accomplishments, leadership potential, and personal qualities.
When do the admissions start?
The UCLA MBA deadlines for application to the program are approaching fast, so hurry up and submit your application! Anderson University plans to utilize a three-stage admissions process for its MBA program in the upcoming academic year, with deadlines and decision dates appearing as follows:
| | |
| --- | --- |
| Deadlines | Dates |
| Round 1 | October 5, 2022 |
| Round 2 | January 4, 2023 |
| Round 3 | April 12, 2023 |
UCLA MBA Employment / Placement
UCLA MBA employment and placement statistics are presented alongside our analysis there are several jobs after MBA, allowing readers to gain an in-depth look at employment outcomes for UCLA Andersons MBA graduates. Includes data on top employers, median base salary and industry along with post-MBA location - all key factors when making career decisions regarding a future role.
UCLA MBA Average Starting Salary
According to the current employment statistics for this class of 2020, UCLA MBA salary of graduates are set to be greeted with $127,634. However, individuals who bagged the highest reported amount were awarded a whopping $225K - a figure that is quite remarkable when considering that 84% accepted job offers within just three months after graduation.
UCLA MBA Placement Statistics
Placement statistics provide a valuable assessment of the employment outcomes for graduates from a particular academic program. These figures can include details such as the percentage of students finding work within a specific timeframe, types of jobs they attain, industries in which they ply their trade and remunerative salaries earned upon completion. In addition to this aspect being particularly useful for MBA-planning candidates or stakeholders looking at conferring with an institution's reputation and alumni community; it is also often scrutinized by employers seeking access to insight into whether that particular school has successfully equipped its graduates with requisite leadership capabilities.
UCLA MBA Employment Report
The most recent employment report for the MBA program provides a detailed breakdown of the job offers and salaries accepted by graduates. The report includes information on the top employers, job functions, and industries, as well as salary data broken down by region and work experience. The high placement stats and the average salary brings out that the high UCLA MBA fees is totally worth it in terms of the ROI.
120,000
AVERAGE STARTING SALARY
Top Sectors Hiring UCLA MBA Graduates
UCLA Anderson MBA graduates are highly sought after by a diverse range of companies across industries. Renowned for their exceptional business acumen and leadership skills, UCLA MBA graduates are well-equipped to make significant contributions in various professional sectors. Companies recruiting from UCLA MBA recognize the program's rigorous curriculum, emphasis on experiential learning, and commitment to fostering innovative thinking. With a deep talent pool of graduates specializing in fields such as consulting, technology, finance, healthcare, and more, companies eagerly seek to engage with UCLA MBA candidates, knowing they will bring fresh perspectives, strategic insights, and a drive for success to their organizations.
Companies Recruiting from UCLA MBA
Here are few of the companies from each sector recruiting from UCLA MBA:
Consulting
McKinsey & Company: One of the world's leading management consulting firms, offering strategic and operational consulting services to clients globally.
Boston Consulting Group (BCG): A prestigious management consulting firm known for its expertise in strategy, innovation, and organizational transformation.
Bain & Company: A top-tier management consulting firm known for its expertise in strategy, private equity, and digital transformation.
Deloitte: A multinational professional services firm offering consulting, auditing, tax, and advisory services to a wide range of clients across industries.
Technology
Amazon: A multinational technology company focusing on e-commerce, cloud computing, digital streaming, and artificial intelligence.
Google: A global technology company specializing in internet-related products and services, including search engines, online advertising, and software.
Apple Inc.: A renowned technology company specializing in consumer electronics, software, and online services, known for its innovative products and user experience.
Microsoft Corporation: A global technology company that develops, manufactures, licenses, supports, and sells computer software, consumer electronics, and related services.
Finance and Investment
Goldman Sachs: A prominent investment banking firm offering a range of financial services, including investment management, securities, and asset management.
JPMorgan Chase & Co.: A leading global financial services firm providing banking, investment, and wealth management services.
BlackRock: A global investment management corporation providing a wide range of financial services, including asset management, risk management, and advisory services.
Morgan Stanley: A leading investment bank and financial services company, offering wealth management, investment banking, and sales and trading services.
UCLA MBA Alumni Info
During the MBA, students will be basted into immersive classrooms where they must rely upon one another and collaborate in order to triumph. Alumni are likewise actively partaking within Anderson's campus environment - thus faculty will be scrutinizing potential UCLA MBA candidates' impact on Anderson once they have concluded their studies. As alumni or alumnae of this esteemed university, how are you going to propel the Anderson brand throughout various parts of the globe. Either way, these renowned UCLA MBA alumni will provide an insight into the school that is sure to intrigue!
Some Famous Alumni at UCLA MBA
Kareem Abdul Jabbar- Basketball player
Taylor Wang- first Chinese-American astronaut
Ralph Bunche- Nobel Peace Prize Winner
Susan Wojcicki- CEO of YouTube
Application Essay for UCLA MBA
UCLA MBA students eager to understand your perspectives and ambitions can count on UCLA MBA essays as an integral part of their application process. Each essay must provide a balance between demonstrating your holistic profile and answering specific questions within our prompts. The most effective applications are introspective, authentic reflections that concisely address all inquiries without skirting the issue or leaving any elements out; they clearly demonstrate a well-thought strategy for continued progression in one's career path in the future.
Essay 1
Share with us about a recent accomplishment and how it relates to your MBA aspirations. (250 words max)
Impressive essays elucidate the significance of your triumph and elucidate its relation to your future business education plans in both immediate and long-term perspectives. We eagerly await learning about the specific ways that it helped position you for continued success.
Optional Essay
Although there is no preference for responding to this optional essay, UCLA MBA encourages you to use your best judgment when crafting and submitting your response.
Tips for UCLA Anderson MBA Essays
UCLA Anderson MBA ranks among the most esteemed business programs in America, boasting students from all corners of the globe and providing a unique opportunity for them to gain real-life experience in one of the world's most vibrant business communities - Los Angeles. The school fosters collaboration, innovation and leadership among its students so that they are adequately prepared to succeed in an ever-evolving global enterprise.
Here are some tips to write compelling UCLA MBA Essays:
Highlight your leadership skills: Anderson values applicants who have shown leadership potential in their previous experiences. Use your UCLA MBA application essays to showcase your leadership skills and experiences.
Connect with the Anderson community: Attend admissions events and become conversant with current students' and alumni's experiences to gain a more intimate understanding of the program as well as its atmosphere. This may prove invaluable in shaping your application just so.
Prepare for the interview: If you are selected for an interview, be sure to prepare thoroughly. Practice answering common interview questions and be ready to discuss your career goals and how the Anderson MBA program can help you achieve them.
Be authentic: Finally, be honest and genuine in your application materials and interactions with the admissions committee. Anderson values authenticity and wants to get to know the real you.
Letter of Recommendation for UCLA MBA
Applicants who seek admission to the UCLA MBA application requires submitting two recommendations, however there are some MBA without work experience. Reapplicants only need to submit one new recommendation; these should come from individuals with direct knowledge of their work performance, preferably a supervisor or manager in an earlier position. Here is an example Recommendation Form for your reference regarding entry into the UCLA MBA program. Here are a few questions required to be answered by the applicants of the UCLA MBA:
1. Please provide a concise account of your interaction with the applicant and, if applicable, their involvement in your organization.
2. To what extent do the achievements of an applicant vie with those of other highly qualified individuals in similar roles? (E.g., what are their principal assets?)
3. Provide a concise description of the most salient feedback you have provided to an applicant. Please elucidate the circumstances and how they were addressed by the candidate.
Interview Questions for UCLA MBA
Here are the UCLA MBA Interview Questions to help you rehearse for your interview round:
Q: Why are you so enthusiastic about this educational program?
Q: Why did you decide to pursue an MBA at this particular time in your life?
Q: Share with me tales from your past - stories of leadership, triumphs and mistakes that have shaped the person you are today.
Q: Explore both short-term and long-season goals for success as well as expectations for future advancement opportunities; let us know how these relate to personal achievements as a leader
Q: An MBA can be an invaluable asset when it comes to advancing your career, so how can you make the most of yours?
Q: Describe a time when your underperforming manager made things difficult for you, and how you effectively addressed the challenge.?
Q: How do you maximize the potential of your resources?
Tips for UCLA MBA Interview Questions
The UCLA MBA interview is an essential facet of the application process and can provide a chance to demonstrate your candidacy more effectively. To properly prepare for it, one should be conversant with the UCLA MBA program as well as what sets it apart from others - namely its distinct features.
Research the program: It is important to have a good understanding of the UCLA MBA program and what sets it apart from other MBA programs. Research the curriculum, faculty, student community, and extracurricular activities to show your interest and knowledge during the interview.
Review your application: Go through your application thoroughly and identify the strengths and experiences you highlighted in your essays, resume, and other application materials. Be prepared to elaborate on these in the interview.
Prepare examples: Explore instances from your past experiences that demonstrate your leadership abilities, collaborative skills, and problem-solving capabilities. Ensure these examples are illustrative, quantifiable and demonstrative of the impact you make.
Practice answering common questions: There are several common MBA interview questions, such as "Why do you want to pursue an MBA?" and "What are your career goals?" Practice answering these questions concisely and confidently.
Be authentic: The admissions committee is interested in getting to know you as a person, so it's important to be genuine and authentic during the interview. Don't try to present a false image of yourself or say what you think the interviewer wants to hear.
What Makes UCLA MBA Unique?
Is UCLA MBA worth it? The UCLA Anderson MBA program is unusual for several reasons. One prominent characteristic of this elite educational experience is its focus on leadership development, which permeates throughout the curriculum and becomes an integral element in student success. Additionally, students at UCLA Anderson have expansive flexibility to choose courses that suit their individual interests while also benefiting from valuable resources such as alumni networks or job opportunities that are located in Los Angeles - a city with prominence across business sectors, entertainment industries and scientific innovation domains. Ultimately granting these learners unparalleled networking opportunities along with rigorous academia coupled with career advancement potentials makes it one of the most unique MBA programs available globally.

UCLA MBA stands out for its unique qualities that distinguish it from other business schools. Here are some key factors that make UCLA MBA unique:
Collaborative Culture: UCLA MBA fosters a collaborative and inclusive environment where students work together to solve complex problems and achieve shared goals. The program encourages teamwork, peer learning, and a sense of community, preparing students for successful collaboration in their future careers.
Experiential Learning Opportunities: UCLA MBA offers a wide range of experiential learning opportunities that enable students to apply their knowledge in real-world settings. From consulting projects and internships to global immersions and business plan competitions, students gain practical skills and insights that bridge the gap between theory and practice.
Location Advantage: Situated in the vibrant city of Los Angeles, UCLA MBA leverages its proximity to a dynamic business ecosystem. Students have access to a wide range of industry leaders, startups, and entrepreneurial ventures, providing valuable networking, internship, and career opportunities.
Focus on Innovation and Entrepreneurship: UCLA MBA encourages an entrepreneurial mindset, nurturing students' creativity, and encouraging them to embrace innovation. The program offers resources such as the Price Center for Entrepreneurship and Innovation and the Anderson Venture Accelerator to support students in launching their own ventures and developing innovative solutions.
Specializations and Flexibility: UCLA MBA provides a diverse range of specializations and allows students to customize their learning experience based on their career goals and interests. Whether focusing on finance, marketing, technology management, or other areas, students can tailor their curriculum to align with their desired career path.
Global Perspective: UCLA MBA offers global learning opportunities through international immersions, study trips, and partnerships with leading business schools worldwide. This global exposure enhances students' cross-cultural competence and prepares them for success in the interconnected global business landscape.
Commitment to Social Impact: UCLA MBA places a strong emphasis on social responsibility and sustainability. The program integrates social impact principles across its curriculum and offers initiatives like the Impact@Anderson platform, enabling students to address societal challenges and create positive change through business.
Conclusion
The UCLA Anderson MBA has been widely recognized as one of the best MBA programs in Canada. The comprehensive curriculum and dedicated faculty ensure that graduates are well-prepared to succeed in their chosen career paths. As such, the UCLA Anderson MBA in Finance is an excellent choice for those looking to advance their careers in the finance industry.
In essence, the UCLA MBA program, when coupled with the expertise and guidance of MIM Essay, becomes an even more compelling choice for those looking to embark on a transformative educational journey. This partnership ensures that aspiring business leaders receive the best possible preparation for success in today's rapidly evolving global business landscape.
What are the admission requirements for UCLA Anderson MBA
UCLA Anderson MBA must possess a degree from an accredited institution, attain a competitive GMAT or GRE score, provide transcripts from their respective post-secondary studies, and demonstrate work experience. Additionally, letters of recommendation along with essays should be submitted for consideration in addition to interactions with the admission team at UCLA Anderson.
How much does it cost to attend UCLA Anderson MBA?
The cost of attending UCLA Anderson MBA varies each year, but for the 2021-2022 academic year, tuition and fees for California residents were $65,399 and for non-residents were $73,455. Living expenses, textbooks, and other miscellaneous costs are additional.
Does UCLA's MBA program offer opportunities for experiential learning and networking?
Absolutely! UCLA's MBA program provides ample opportunities for experiential learning and networking. The program emphasizes hands-on experiences through various initiatives like the Applied Management Research (AMR) project, where students work on real-world consulting projects with top companies. 
Does UCLA's MBA program have any specific areas of specialization?
Yes, UCLA's MBA program offers a variety of specializations to cater to students' diverse career goals. Some of the areas of specialization include Entrepreneurship, Entertainment Management, Finance, Marketing, Real Estate, and Technology Management. These specializations allow students to focus their studies and gain in-depth knowledge in their chosen field, enhancing their expertise and career prospects within specific industries.
I liked that the assigned representative is willing to make the extra mile for your essay. I liked that it wasn't a standardized product that just formulates your experiences but a continuous experience which really helps you reveal your true self in your essay. Without them i wouldn't have been able to get accepted into my first choice.
Admits from both HEC & ESCP :D…. to those contemplating whether to try their services or not….don't think.. Just take them … I couldn't think of any other service better than theirs'… Be is essay .. LOR .. Or interview .. They are the best in all… Not just for MIM essay they are commendable with MBA essay as well.
The MiM-Essay team can significantly improve your essays and increase your chances of getting into your target programs. For people with a non-business background, the MiM-Essay team is good at highlighting the relevant information within your experiences, and making the stories resonate with audiences. An admit from HEC just proves the worth of their services 🙂
Taking the essay and interview pack was one of the best decisions I made during the journey, not only is their profound knowledge about business schools very helpful but also their constant support will keep you motivated. I am very happy with the service they propose. I truly believe it gave me a strong competitive advantage and helped me present a polished image of myself in front of the LBS panel, ultimately getting me an admit.
I would say, do not think twice about it and GO for it. It is a worthwhile investment and will go a long way in helping you secure a place at your dream college. I not only got into my target colleges- HEC & ESSEC but even won a 20,000 euro scholarship!
They know what they do and they are 100% effective. I wanted to get into LSE and Duke, & with their assistance in all the phase of the admission process, we succeeded! To everyone who is wondering if these services are useful, I can firmly say that I probably couldn't have succeeded without them.

It was a great experience working with MiM-Essay team, they helped me crack into LBS my first priority, I did not even need to think of my second-priority or whatsoever. If MiM-Essay team diagnosed you, and then, ensured that you have a high level of possibility of achieving your aims, they definitely can help you prepare for the applications perfectly.
Mim-Essay helped me write my story in a way that was compelling and distinct. Through brainstorming, attentive listening, patience and hard work, the Mim-essay staff helped me find what made me unique and competitive in a large pool of applicants. In addition, the limitless edits made the essays and the resume engaging and appealing enough to stand out during the application.
Right from the very beginning, I received a lot of quality attention, which not only enabled me to optimally prepare my application package, but also to remain confident throughout this sometimes-turbulent process. MiM team helped me with not only application documents, but also choosing the best programs given my goals and I found its advise to be invaluable. MiM team did not provide cookie cutter advice that would be applicable to all candidates.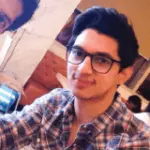 Right from my first conversation, I knew MIM-Essay is going to the apt mentor which would help me get into one of my target schools. In short, I'll be studying at one of the best B-schools and MIM-Essay has a lot to do with it. They paid attention to the minutest of the details and made sure that every element of the application is a 10/10.
Professional, personalized, understanding are some of the immediately visible traits that you notice about their service. They know we are worried. They know we want to do our best. So, they do everything possible to make the best happen without us getting too worried. The most value that MiM-essay adds is that they believe in experience-based answers and moreover highlight the learning in each experience. I think their ability to modify every essay as per your personality, your thoughts and your inclinations makes them extremely good at what they do.
I approached MiM essays after I got 3 rejects. I was really depressed about admissions and wanted a way to get an admit to at least one of the best schools. The approach used to help me was brilliant right from the start. The question guide I had gotten for LBS interview included almost all the questions I was asked in the actual interview. I've realised that such fine tuning of application is the magic to success. I got admits to both the colleges (LBS and LSE). I have already recommended MiM essays to at least 10 people. MiM Essays is THE RIGHT place for any MiM aspirant to be in.
MiM-Essay puts in its best efforts to understand the profile of the candidate in-depth. Another amazing service that is offered by the team is multiple edits till you get the best. NO LIMIT ON EDITS. THEY MAKE SURE TO CREATE BEST PROFILE!! Edits are done to back up the points with convincing background stories. They focus on this aspect the most to chalk out the best draft.
The most appealing aspect of MiM-Essay is the incredibly user-friendly and systematic strategy they've developed for dealing with the entire application process. It was like going through a course/training on how to deal with this journey by going through the numerous videos, samples, and interview prep that Abhyank had put up. I find it fascinating that, while the entire staff is there to support you, they do not spoon-feed you essays and instead challenge you to give it your all. From the beginning of this trip until the very end, when I received my admittance, I've noticed a significant change in myself, and MiM Essay's coaching has helped me acquire tremendous clarity.
MiM-Essay is worth every penny. My consultant was a true partner and was available whenever necessary; it was a seamless process despite our 6 hour time difference. I would not hesitate to give my full recommendation to anyone applying to a masters degree in business; I question whether I would have been accepted to so many world-renowned programs had it not been for my consultant and the MiM-Essay team.
Even though I decided to apply in the last days of submission, my consultant was available for my questions all the time and the answers were always helpful. He knows really well which parts you should highlight and which ones to get rid of. I believe I wouldn't get accepted without MiM-essay help. Even if you think you wrote your application really well. I am sure there is always something to improve that MiM-essay will notice.
With a score of just 640 in GMAT and still getting into these prestigious colleges explains how much value MIM Essay added to my application. With MiM-Essay, admissions to one of your dream colleges is guaranteed. It is the right place to approach since all the counselors have gone through the application process and have knowledge about the process to give inputs.
Sometimes you can get caught up in fantasy and other consultants may even promise something they can't deliver but MiM Essay team helped me align the right school with my goals. They took the time out to understand my motivations and experiences and helped me build a profile that was true to myself. It is easy in some ways to just memorize interview answers but in a stressful situation that's a risk which is why I really appreciated all the notes and mock interview sessions MiM-Essay gave me. With lakhs of students applying to the best programs, you must find a way to set yourself apart and MiM-Essay can help you find that