Utah Business Analytics Review
University of Utah Business Analytics Introduction
Course Duration

9-16 Months

Course Fee

80,000

Salary

88,164

Intake

2
The Master of Science in Business Analytics (MSBA) program at the University of Utah is a well-known for equipping students with the expertise required to be successful in the data analytics industry. The course focuses on topics like statistical modeling, data visualization, machine learning, and data management in order to prepare students for a job in business analytics. The program provides excellent experiential learning with a perfect blend of case studies, internship opportunities and capstone projects, which makes it one of the best choice for MSBA in USA. There is a high demand for MSBA graduates, and employers are on the lookout for professionals dextrous in data analysis to formulate business decisions for a career in various sectors such as finance, healthcare, and technology.
University of Utah Business Analytics Class Profile
University of Utha's Business Analytics program is go to program for a pool of diverse and talented students coming from a range of academic and professional backgrounds. For MSBA program, the class size is typically around 50 students per cohort. Mostly coming from the fields of business, engineering, computer science, economics, mathematics and statistics, the applicants ranges between recent graduates to mid-career professionals. The average work experience of the students is around 1.7 years. the program values diversity and actively seeks to foster an inclusive community where students can learn from each other's unique perspectives and experiences.
Average Age

24

Average GPA

3.48

Average Work Ex

1.7 Years

Class Size

50
University of Utah Business Analytics Acceptance Rate
Like many other programs, the University of Utah business analytics program is highly competitive, the admission commitee receives a large pool applications from various qualified candidates. In order to increase the chances of admission, it is suggested that students thoroughly analyse the admission requirements, such as academic transcripts, letters of recommendation, statement of purpose, and a resume or CV. Not mandatory, but it is suggested that the students should hold some prior experience, statistics, programming and data analysis. This can be ery beneficial in enhancing the chances of being admitted into the program.
Program and Curriculum University of Utah Business Analytics
Curriculum of the business analytics program is a rigorous and comprehensive syllabus which is crafted to prepare students fro successful careers in the field of data analytics. Business analytics program covers topics such as data analysis, such as statistical modelling, data visualization, machine learning, data management, and data ethics. Emphasis of the program is towards hands-on learning, and students gets the opportunity to work on real-world projects and case studies. There are also a good variety of elective courses which allow students to tailor their learning experience to their individual interests and career goals. The program provides the students with a strong foundation in the theory and practice of data analytics, and technical skills to help them rapidly evolve in the increasingly data driven business areas.
Core Courses
Introduction to Business Analytics
Statistics and Predictive Analysis
Database theory and design
Introduction to data mining
Data science and big data analytics
Data visualization
Capstone project
Algorithms for business applications
Business applications of text analytics
Analytical decision models I
Analytical decision models II
Electives
Data Warehousing Design and Implementation
Advanced-Data Mining
Advanced-Data Management
Data Analysis and Decision Making I
Data Analysis and Decision Making II
Six Sigma for Managers
Visual Analytics for Business I
Visual Analytics for Business II
Reading and Interpreting Financial Statements
Financial Modeling
Business Analytics
Eligibility and Requirements for Getting into University of Utah Business Analytics
While applying for the business analytics program, you need to fulfill a certain eligibility requirements. Moreover, there are certain documents required to submit while applying. Here is a brief detail on eligibility and required documents for the University of Utah Business analytics program-
Eligibility
Applicants must have earned a bachelor's degree from an accredited institution before starting the MSBA program.
Applicants should have a minimum GPA of 3.0 in their undergraduate coursework.
International candidates, who do not have english as the native language needs to submit TOEFL or IELTS scores.
Coursework on subjects such as business, engineering, computer science, economics, mathematics, and statistics is required. Moreover, candidates with some relevant work experience is also preffered.
Documents required for the University of Utah Business Analytics Program
Completed online application
Official academic transcripts
Official GMAT/GRE scores
Required essay
One letter of recommendation is required (two are recommended)
Four-year undergraduate degree or equivalent
The application fee for the direct application is $55.
University of Utah Business Analytics Deadlines
The University of Utah business analytics programs, there are multiple deadlines throughout the year, with specific dates varying depending on the desired start term. It is recommended to submit applications well before the deadline to ensure consideration for admission and scholarships.
| | |
| --- | --- |
| Deadline | Deadline Dates |
| Spring Round 1 | 03 September, 2021 |
| Spring Round 2 | 01 October, 2021 |
| Spring Round 3 | 03 December, 2021 |
| Fall Round 1 | 04 February. 2022 |
| Fall Round 2 | 01 April, 2022 |
| Fall Round 3 | 29 July, 2022 |
University of Utah Business Analytics Employment / Placement
International students enrolled in the University of Utah Business Analytics program can tap into a plethora of resources to land jobs in the U.S. Both curricular practical training (CPT) and optional practical training (OPT), along with a STEM OPT extension, are available to F-1 students seeking employment during or after the program.
But that's not all - MSBA students get personalized attention from a career coach who mentors them throughout the program. The career coach not only helps students prep for the job market for analytics professionals, but also runs a one-credit-hour career development course.
And when it comes to job prospects, the MSBA graduates are spoilt for choice. Salt Lake City and its surroundings are home to several Fortune 500 technology companies that attract some of the most elite corporations in the U.S. So, MSBA graduates are in high demand and there is a gamut of job opprotunities for them.
$88.164
AVERAGE STARTING SALARY
Top Sectors Hiring University of Utah Business Analytics Graduates
The University of Utah Business Analytics program churns out top-notch graduates who are sought-after by recruiters across various industries. The students gets ample of opportunities after graduating from this program, companies are very well aware that the graduates have enough knowledge and are brimming with skills and the mindset that they are in search of.
The University of Utah's MSBA program not only provides cutting-edge training in data analysis, modeling, and visualization, but also gives you a leg up in the job market. The MSBA Graduate Career Services team is dedicated to helping you succeed in your career goals. From personalized career advice to training programs, this team will equip you with the skills you need to ace your job search. And with the school's stellar alumni network and top-notch reputation, you'll be well-positioned to land your dream job.
So, what are the top sectors where it's alumni are thriving? You guessed it - consulting, finance, and technology! With their advanced analytical skills and business acumen, the MSBA graduates are in high demand in these industries.
Companies Recruiting from University of Utah Business Analytics Program
Technology
1. Adobe
2. Amazon
3. Google
4. Microsoft
5. Intel

Finance
1. Goldman Sachs
2. JPMorgan Chase & Co.
3. Morgan Stanley
4. American Express
5. Wells Fargo
Consulting
1. Deloitte
2. Accenture
3. Bain & Company
4. McKinsey & Company
5. PwC
University of Utah Business Analytics Alumni Info
Graduates of the University of Utah's MS in Business Analytics program have gone on to work at some of the top companies in the world, across a variety of industries. Some notable alumni include Kate Browne, Evan Jones, Laura Green, Kasey Wilstead and many more. By networking with these exceptional alumni, you can gain insights into the latest trends and developments in the field, build relationships with potential employers, and tap into a wealth of expertise and experience. Here are some famous alumni of University of Utah Business Analytics Program:
Kate Browne - Director of Analytics, Adobe
Evan Jones - Senior Data Scientist, Amazon Web Services
Laura Green - Manager of Analytics, Goldman Sachs
Kasey Wilstead - Senior Manager of Analytics, Accenture
John Lee - Data Scientist, Google
Rachel Kim - Senior Data Analyst, Facebook
Alex Chen - Director of Analytics, Microsoft
Olivia Martinez - Manager of Analytics, Deloitte
Michael Huang - Data Scientist, Intel
Kelly Johnson - Lead Data Analyst, JPMorgan Chase & Co.
Application Essay for University of Utah Business Analytics
Please answer the following essay questions in the online application for University of Utah Business Analytics program.
Essay 1
Tell us about your interest in and experience with business analytics. (750 Words max.)
Essay 2
Why are you choosing to pursue the MSBA program at this time in your career and what do you hope to achieve while in the program? (750 Words Max.)
Essay 3
What goals do you have after the program, and how will the MSBA degree help you achieve them? (750 Words max.)
Essay 4
Tell us about the personal qualities and/or experiences that make you a strong candidate for the program. (750 Words Max.)
Essay 5
Why do you think the MSBA program at the Eccles School is the right place for you?
Essay 6
Optional Essay – 250 word maximum
The optional essay is truly optional and may be presented in 250 words or less. It should be used to address any weaknesses (low GMAT or GPA) or inconsistencies in your application. You may also use it to explain your choice of recommenders or to share any additional information you would like the admissions committee to know that hasn't been previously addressed.
Letter of Recommendation for University of Utah Business Analytics
One of the documents for the application process for the University of Utah Business Analytics program is letters of recommendation. There are two types of LORs- (1) Academic and (2) Professional. As name suggests the professional LORs are written by someone who has known you from your workplace and academic LORs are the ones written by someone from your college. An LOR should always be written by someone who is superior to you, such as your professor, dean, HOD, Manager, Team lead and so on. The person who is referring you should be able to talk about your strenghts and weakness thoroughly.
Interview Questions for University of Utah Business Analytics
After reviewing the documents the admission committee may call you for an interview round which wil be online. This can be a good opportunity for you to ask the questions about the program. The agenda of this interview is to access the candidate's qualifications, experience and check whether the person is fit for the program or not. Preparing for this interview is extremely important which you can do by researching about the program, reviewing your application materials, and rehearsing responses for the common interview questions.
Q: Why do you want to study business analytics for a master's degree?
Q: Why did you opt to enroll in the MSBA degree at the University of Utah?
Q: How do you intend to implement the information and skills you have acquired through the MSBA program in your future career?
Q: What unique skills or experiences do you have that you can contribute to the program that would make you a strong candidate?
Q: What long-term career targets do you have, and how do you see the MSBA program facilitating you in achieving those goals?
Q: How have you prepared for the quantitative and analytical rigor of the MSBA program?
Q: How do you plan to contribute to the MSBA program and the broader University of Utah community?
What Makes University of Utah Business Analytics Unique?
Here are a few facts about the University of Utah Business Anlaytics program that makes it unique:
This program will equip you with all the analytical and technical skills and competency to needed to succeed in the rapidly evolving field of business analytics. The comprehensive curriculum is focused on areas such as data mining, predictive analytics, and data visualization. Moreover, the students are also given the opportunity to get industry certifcations, such as the SAS Certified Predictive Modeler or Tableau Desktop Specialist.
In addition to that the university's strong connections with local and national companies will also provide you with networking, internship and job opportunities. Salt Lake City is a home to emerging tech industry, which will bring you opportunities to work with cutting-edge technologies and innovative companies. Last but not least, the program's instructors are skilled experts in the area of business analytics who have years of professional experience. They are dedicated to giving students individualized attention and mentoring, and they actively participate in research and industry partnerships to remain current on industry developments.
Conclusion
In summary, the University of Utah Business Analytics program is a demanding and cutting-edge program that equips students to succeed in the rapidly expanding data analytics industry. Students are given the knowledge and skills necessary to thrive in a variety of industries, from finance and marketing to healthcare and technology, thanks to the university's extensive curriculum, cutting-edge facilities, and knowledgeable faculty. The program's distinctive opportunities, like the Data Mining Competition and Business Analytics Capstone, as well as its solid relationships with regional and national businesses, give students access to practical learning opportunities and networking opportunities that give them a competitive advantage in the job market.
What is the University of Utah known for?
Located in Salt Lake City, the University of Utah is known as the powerhouse centre of academics, sports and research. The motto of the university is instilling innovative mindset in their students.  
Is University of Utah a top tier school?
In terms of rankings the Universtiy of Utah is ranked at at position of #105 among the 443 national universties. These universities are ranked on the basis of their performances across an array of widely known indicators of excellence and innovation.  
Is it expensive to live in Utah?
According to MERIC's 2022 cost of livfing index, Utaqh is placed at as the 30th lowest cost of living. The average cost of living in Utah is around $42,653/Year
Is it hard to get into Utah?
However, these data is nor disclosed by the Universtiy, still it is to be understood that over the years, the university has given admit to students with a strong and diverse academic background. Therefore, from these information it can be inferred that the acceptance rate for the University of Utah is quite low and competitive. 
I liked that the assigned representative is willing to make the extra mile for your essay. I liked that it wasn't a standardized product that just formulates your experiences but a continuous experience which really helps you reveal your true self in your essay. Without them i wouldn't have been able to get accepted into my first choice.
Admits from both HEC & ESCP :D…. to those contemplating whether to try their services or not….don't think.. Just take them … I couldn't think of any other service better than theirs'… Be is essay .. LOR .. Or interview .. They are the best in all… Not just for MIM essay they are commendable with MBA essay as well.
The MiM-Essay team can significantly improve your essays and increase your chances of getting into your target programs. For people with a non-business background, the MiM-Essay team is good at highlighting the relevant information within your experiences, and making the stories resonate with audiences. An admit from HEC just proves the worth of their services 🙂
Taking the essay and interview pack was one of the best decisions I made during the journey, not only is their profound knowledge about business schools very helpful but also their constant support will keep you motivated. I am very happy with the service they propose. I truly believe it gave me a strong competitive advantage and helped me present a polished image of myself in front of the LBS panel, ultimately getting me an admit.
I would say, do not think twice about it and GO for it. It is a worthwhile investment and will go a long way in helping you secure a place at your dream college. I not only got into my target colleges- HEC & ESSEC but even won a 20,000 euro scholarship!
They know what they do and they are 100% effective. I wanted to get into LSE and Duke, & with their assistance in all the phase of the admission process, we succeeded! To everyone who is wondering if these services are useful, I can firmly say that I probably couldn't have succeeded without them.

It was a great experience working with MiM-Essay team, they helped me crack into LBS my first priority, I did not even need to think of my second-priority or whatsoever. If MiM-Essay team diagnosed you, and then, ensured that you have a high level of possibility of achieving your aims, they definitely can help you prepare for the applications perfectly.
Mim-Essay helped me write my story in a way that was compelling and distinct. Through brainstorming, attentive listening, patience and hard work, the Mim-essay staff helped me find what made me unique and competitive in a large pool of applicants. In addition, the limitless edits made the essays and the resume engaging and appealing enough to stand out during the application.
Right from the very beginning, I received a lot of quality attention, which not only enabled me to optimally prepare my application package, but also to remain confident throughout this sometimes-turbulent process. MiM team helped me with not only application documents, but also choosing the best programs given my goals and I found its advise to be invaluable. MiM team did not provide cookie cutter advice that would be applicable to all candidates.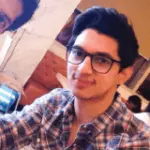 Right from my first conversation, I knew MIM-Essay is going to the apt mentor which would help me get into one of my target schools. In short, I'll be studying at one of the best B-schools and MIM-Essay has a lot to do with it. They paid attention to the minutest of the details and made sure that every element of the application is a 10/10.
Professional, personalized, understanding are some of the immediately visible traits that you notice about their service. They know we are worried. They know we want to do our best. So, they do everything possible to make the best happen without us getting too worried. The most value that MiM-essay adds is that they believe in experience-based answers and moreover highlight the learning in each experience. I think their ability to modify every essay as per your personality, your thoughts and your inclinations makes them extremely good at what they do.
I approached MiM essays after I got 3 rejects. I was really depressed about admissions and wanted a way to get an admit to at least one of the best schools. The approach used to help me was brilliant right from the start. The question guide I had gotten for LBS interview included almost all the questions I was asked in the actual interview. I've realised that such fine tuning of application is the magic to success. I got admits to both the colleges (LBS and LSE). I have already recommended MiM essays to at least 10 people. MiM Essays is THE RIGHT place for any MiM aspirant to be in.
MiM-Essay puts in its best efforts to understand the profile of the candidate in-depth. Another amazing service that is offered by the team is multiple edits till you get the best. NO LIMIT ON EDITS. THEY MAKE SURE TO CREATE BEST PROFILE!! Edits are done to back up the points with convincing background stories. They focus on this aspect the most to chalk out the best draft.
The most appealing aspect of MiM-Essay is the incredibly user-friendly and systematic strategy they've developed for dealing with the entire application process. It was like going through a course/training on how to deal with this journey by going through the numerous videos, samples, and interview prep that Abhyank had put up. I find it fascinating that, while the entire staff is there to support you, they do not spoon-feed you essays and instead challenge you to give it your all. From the beginning of this trip until the very end, when I received my admittance, I've noticed a significant change in myself, and MiM Essay's coaching has helped me acquire tremendous clarity.
MiM-Essay is worth every penny. My consultant was a true partner and was available whenever necessary; it was a seamless process despite our 6 hour time difference. I would not hesitate to give my full recommendation to anyone applying to a masters degree in business; I question whether I would have been accepted to so many world-renowned programs had it not been for my consultant and the MiM-Essay team.
Even though I decided to apply in the last days of submission, my consultant was available for my questions all the time and the answers were always helpful. He knows really well which parts you should highlight and which ones to get rid of. I believe I wouldn't get accepted without MiM-essay help. Even if you think you wrote your application really well. I am sure there is always something to improve that MiM-essay will notice.
With a score of just 640 in GMAT and still getting into these prestigious colleges explains how much value MIM Essay added to my application. With MiM-Essay, admissions to one of your dream colleges is guaranteed. It is the right place to approach since all the counselors have gone through the application process and have knowledge about the process to give inputs.
Sometimes you can get caught up in fantasy and other consultants may even promise something they can't deliver but MiM Essay team helped me align the right school with my goals. They took the time out to understand my motivations and experiences and helped me build a profile that was true to myself. It is easy in some ways to just memorize interview answers but in a stressful situation that's a risk which is why I really appreciated all the notes and mock interview sessions MiM-Essay gave me. With lakhs of students applying to the best programs, you must find a way to set yourself apart and MiM-Essay can help you find that