Wharton MBA Review
Wharton MBA Introduction
Course Duration

2 Years

Course Fee

$118,568

Salary

$150,000

Intake

3
The master of business administration (MBA) program at the University of Pennsylvania, known as the Wharton MBA, is a premier choice for individuals seeking in-depth learning in business administration and management. Recognized globally as one of the top universities, Wharton consistently ranks among the best, attracting a diverse range of international students. With its focus on delivering a comprehensive curriculum, the program offers a Master of Science (MS) in Business Administration and Management, equipping students with the knowledge and skills necessary to excel in their careers.
The high graduate employability rate further enhances the program's appeal, making it one of the most sought-after MBA colleges worldwide. By combining academic excellence with practical relevance, the Wharton MBA program provides a transformative educational experience for aspiring business professionals looking to advance their careers and achieve remarkable success.
Wharton MBA Class Profile
Diversity is valued at Wharton MBA. The Wharton MBA class profile of 2023 is made up of students from 83 different nations, with 36% of the total student body being non-American. The program's international diversity has nearly doubled since last year, when it was only 19%, and has fully recovered from the year before when it was only about one-third.
Diversity and variety are one of the Wharton MBA requirements in their class. 52% of the MBA students in the class of 2023 are women, which is much higher than the national average for US business schools, and 7% of them identify as LGBTQ+. 35% of the US participants in the program come from underrepresented groups.
Average Age

28

Average GPA

3.6

GMAT

733

Average Work Ex

5 Years

Class Size

877
Wharton MBA Acceptance Rate
With a highly competitive admissions process, the Wharton MBA program at the University of Pennsylvania has an acceptance rate of approximately 9%. This low acceptance rate reflects the rigorous standards and selectivity of the Wharton MBA program, attracting top-tier candidates from around the world. Wharton seeks individuals who demonstrate exceptional academic abilities, leadership potential, and a strong commitment to their personal and professional growth.
Program and Curriculum Wharton MBA
The structure of the Wharton MBA course duration is distinctive and combines rigor with flexibility. Business fundamentals, as well as the leadership, communication, and analytical skills that are essential to your success, are taught in the rigorous, cross-functional core curriculum. By choosing major and supplementary electives, you can specialize in one or more areas. Although each MBA course has a different instructor and learning environment, the core course options (listed below) are the same for the duration of the program.
Core Courses at Wharton Year 1
Foundations of Leadership and Teamwork: This course focuses on developing leadership skills, self-awareness, and effective teamwork through experiential learning and case discussions.
Marketing Management: Students learn fundamental marketing concepts and strategies, including market analysis, consumer behavior, branding, pricing, and marketing communications.
Financial Accounting: This course covers the principles of financial accounting, including financial statement preparation and analysis, interpreting financial data, and understanding the impact on business decisions.
Statistics: Students learn statistical methods and techniques for data analysis and decision-making, enabling them to effectively interpret and use quantitative information in a business context.
Microeconomic Foundations of Business Strategy: This course explores microeconomic principles and their application to business strategy. Students learn to analyze market dynamics, competitive behavior, and strategic decision-making.
Core Courses at Wharton Year 2
Advanced Corporate Finance: Building on the foundation laid in the first year, this course delves deeper into corporate finance topics. It covers advanced financial strategies, mergers and acquisitions, corporate restructuring, and capital market dynamics.
Strategic Management: Strategic Management focuses on formulating and implementing business strategies. It covers topics such as competitive analysis, industry dynamics, strategic decision-making, and corporate governance.
Negotiations: Negotiations is a course that hones students' negotiation skills. It explores various negotiation techniques, tactics, and strategies to achieve mutually beneficial outcomes. Students learn to navigate complex negotiation scenarios and resolve conflicts effectively.
Global Business Ethics: Global Business Ethics delves into the ethical dimensions of business practices in a global context. It covers topics such as corporate social responsibility, sustainability, ethical decision-making, and ethical challenges in international business.
Macroeconomics: Macroeconomics focuses on the broader economic factors influencing businesses and economies. It covers topics such as economic growth, monetary and fiscal policies, international trade, and financial markets.
Electives at Wharton MBA
Entrepreneurial Management: This elective focuses on the skills and knowledge necessary to start and manage a successful venture.
Digital Marketing and Social Media: This course explores the ever-evolving world of digital marketing and social media.
Banking: This elective provides insights into the world of investment banking. Students learn about valuation techniques, capital raising, mergers and acquisitions, and financial modeling.
Healthcare Management: This course focuses on the unique challenges and dynamics of the healthcare industry.
Real Estate Finance and Investment: This elective delves into the intricacies of real estate finance and investment.
Clubs and Associations at Wharton MBA
Clubs and Student Organizations: Wharton has a diverse range of student-led clubs and organizations catering to various interests and industries. These clubs provide platforms for networking, knowledge sharing, and organizing events, such as conferences, industry treks, and speaker series. Examples include the Wharton Finance Club, Wharton Entrepreneurship Club, and Wharton Marketing Club.
Leadership and Professional Development Programs: Wharton offers leadership development programs and workshops to enhance students' leadership capabilities. These programs provide training in areas such as communication skills, negotiation strategies, team management, and ethical leadership. The Wharton Leadership Ventures program offers experiential learning opportunities through outdoor team-building activities.
Global Immersion Program: Wharton's Global Immersion Program allows students to gain international business experience through short-term projects in various countries. This program offers firsthand exposure to different markets, cultures, and business practices, enabling students to develop a global mindset.
Social Impact and Community Engagement: Wharton emphasizes the importance of social impact and community engagement. Students can participate in initiatives such as the Wharton Social Impact Initiative, which focuses on addressing social and environmental challenges through business strategies. The Wharton Small Business Development Center offers consulting services to local small businesses.
Case Competitions: Wharton students have the opportunity to participate in case competitions, both internally and externally. These competitions involve analyzing real-life business cases and presenting recommendations to judges. Participation in case competitions hones problem-solving, presentation, and teamwork skills.
Scholarships for Wharton MBA
Wharton MBA offers a wide range of fellowship opportunities to numerous exceptional students.Based on the admissions application, Wharton Fellowship support is given to all accepted students. Unique personal characteristics, academic achievement, exceptional professional development, and community involvement are among the criteria used to select fellows.Below are some Scholarships you can apply for:
Joseph Wharton Scholar Program: This prestigious scholarship program is awarded to a select group of exceptionally talented students. It provides full-tuition funding, along with additional benefits such as dedicated advising and networking opportunities.
Forté Fellows Program: Wharton partners with the Forté Foundation to offer scholarships to outstanding women applicants. The Forté Fellows Program provides financial support, leadership development opportunities, and access to a strong network of women in business.
Social Impact Fellowships: Wharton is committed to fostering social impact leadership. The Social Impact Fellowships provide financial assistance to students pursuing careers in the nonprofit, public, or social sectors. These fellowships support students with a demonstrated commitment to creating positive social change.
Reaching Out MBA Fellowship: Wharton participates in the Reaching Out MBA Fellowship program, which promotes LGBTQ+ inclusion in business education. Recipients of this fellowship receive financial support, mentorship, and access to a network of LGBTQ+ professionals.
Wharton Fellowship: Wharton offers merit-based fellowships to exceptional candidates based on their academic achievements, leadership potential, and overall profile. These fellowships provide financial support to help offset the cost of tuition.
Eligibility and Requirements for Getting into Wharton MBA

Before diving into the specific details, it's important to note that the application process for the Wharton MBA eligibility and requirements involves several requirements and steps. Applicants need to meet certain eligibility criteria, submit the necessary documents, and pay the application fee. The Wharton School takes a holistic approach to evaluating applicants, considering factors such as academic achievements, work experience, leadership potential, and personal qualities.
Eligibility
To be eligible for the Wharton MBA program, applicants must have completed a bachelor's degree or its equivalent from an accredited institution. T
Application Fees
The Wharton MBA fees doesn't cover the application fee. The application fee for the Wharton MBA program is subject to change each year. Applicants should refer to the official Wharton School website or the application portal for the current application fee.
Documents Required
The application process for Wharton MBA typically includes the following documents:
Completed online application form
Resume/Curriculum Vitae (CV)
Transcripts from all undergraduate and graduate institutions attended
GMAT or GRE scores (though currently, Wharton has made these standardized tests optional for the 2022-2023 application cycle)
TOEFL, IELTS, or PTE scores for non-native English speakers (if applicable)
Letters of recommendation (usually two or three)
Essays addressing specific prompts provided by Wharton
Interview (by invitation)
GPA needed for Wharton MBA
The Wharton MBA program does not set a specific minimum GPA requirement for applicants. However, most admitted students have a GPA of 3.0 or higher on a 4.0 scale. The admissions committee evaluates applicants using a holistic approach, taking into account various factors such as work experience, leadership potential, academic transcripts, essays, test scores, and letters of recommendation.
GMAT needed for Wharton MBA
To apply for the Wharton MBA program, applicants must submit their GMAT or GRE score. The Admissions Committee does not have a set minimum score requirement for these exams, but on an average Wharton MBA GMAT of successful applicants typically have a score of at least 700. However, the score is only one of several factors that are considered during the admissions process, and a lower score does not necessarily lead to disqualification.
GRE needed for Wharton MBA
When applying for the Wharton MBA program, you need to take either the GMAT or GRE test and submit your scores as part of the application process. While there is no fixed score requirement, most students who get admitted have scored above 700 on the GMAT or above 160 on both the verbal and quantitative sections of the GRE. However, the admissions committee takes a well-rounded approach to evaluating applications, looking at a range of factors beyond just test scores. These include work experience, academic records, essays, and letters of recommendation.
Average Work Experience needed for Wharton MBA
On average, most accepted applicants have around 5 years of work experience. But, keep in mind that the admissions committee looks at the bigger picture when evaluating applications. They take into account other important factors such as your academic background, test scores, essays, and letters of recommendation. Don't worry if you have less or more work experience, as it's not a dealbreaker. If your overall application is strong, you still have a chance of being admitted.
Is IELTS needed for Wharton MBA
The IELTS test is not required. However, if English is not your native language, the admissions committee may ask you to take the TOEFL or other similar English language proficiency test if they feel that your language skills need more scrutiny based on your application. It's always a good idea to double-check with the admissions office for the latest information on their requirements and guidelines.
Wharton MBA Deadlines
Wharton MBA deadlines, interview date, and decision date are the three important dates for each round of the Wharton MBA program. There are two crucial dates for both the Carey JD/MBA and the MBA/MA Lauder programs: the application deadline and the decision date. For details on MBA timelines and specific deadline information, see the section below.
Wharton MBA Admission Process
The admission process for the Wharton MBA program usually involves attending an information session or webinar to learn about the program and the admission process.
1. Online Application
Prospective candidates start by submitting an online application through the Wharton School of the University of Pennsylvania's website. This includes personal information, academic history, work experience, and responses to essay questions that provide insights into the candidate's background, achievements, and aspirations.
2. GMAT/GRE and English Proficiency (if applicable)
Applicants typically need to submit GMAT or GRE scores, assessing quantitative, verbal, and analytical skills. Non-native English speakers may need to demonstrate English proficiency through TOEFL or IELTS scores.
3. Letters of Recommendation
Applicants are required to provide letters of recommendation from individuals who can speak to their professional accomplishments, personal attributes, and potential for success in the MBA program.
4. Interview
Shortlisted candidates are invited to participate in an interview as part of the admissions process. Interviews may be conducted on-campus, with alumni, or via virtual platforms. The interview allows candidates to discuss their experiences, motivations, and alignment with Wharton's values.
5. Team-Based Discussion (Group Interview)
Wharton employs a unique team-based discussion format where candidates collaborate with peers to solve a business-related challenge. This component assesses teamwork, communication skills, and the ability to contribute in a group setting.
6. Selection and Notification
The admissions committee conducts a thorough review of each candidate's application, considering academic achievements, professional accomplishments, interview and discussion performance, and more. Successful applicants receive an offer of admission, while others may be placed on a waitlist or receive a regret notification.
When do the admissions start?
Wharton MBA program admissions usually kick off in September when the application for the upcoming academic year is released. The deadline for submitting the application is typically in the following spring, with decisions being made a few months later. However, the dates may vary each year, so applicants are advised to visit the Wharton MBA website for the most recent information on the admissions cycle.
| | |
| --- | --- |
| Deadlines | Dates |
| 1st Deadline | September 6, 2023 |
| 2nd Deadline | January 4, 2024 |
| 3rd Deadline | April 2, 2024 |
Wharton MBA Employment / Placement
The University of Pennsylvania's Wharton School is a renowned business school with a strong track record of placing its MBA graduates in jobs after graduation. You've come to the right place if you're debating whether applying to Wharton's MBA program is the best move for your career. Here, we'll examine the most significant employment statistics about Wharton, including the top industries, job locations, post-MBA employers, and median salaries. Here, we will provide MBA employment statistics for the Wharton School's full-time MBA class of 2022, combining that information with our own analysis of the MBA jobs in USA data of Wharton MBA graduates. You get an average starting salary of $175,000 which is much higher than your program fees. With Wharton MBA fees being considerate, it's only natural you go for big bucks.
Wharton MBA Average Starting Salary
The Wharton MBA program provides promising job opportunities to its graduates. Average Wharton MBA salary is $150,000 per year based on recent data. However, it's important to remember that starting salaries can be influenced by several factors such as the sector, geographical area, and past professional experience. It's worth keeping in mind that while salary is an essential factor to consider, there are other aspects such as industry connections, career prospects, and networking opportunities that can significantly impact an MBA program's value.
Wharton MBA Placement Statistics
Wharton MBA employment and placement outcomes are excellent, with a high percentage of graduates finding employment within three months of graduation. The average starting salary for graduates is quite impressive and graduates have landed roles at many prestigious organizations and companies across a variety of industries. However, it's important to remember that individual circumstances can play a role in employment outcomes, and results may vary based on factors like work experience, location, and industry.
Wharton MBA Employment Report
The Employment Report for Wharton MBA program provides comprehensive information on the employment outcomes of its recent graduates. It contains detailed data on various aspects, such as industry, job function, salary, and geographic location. The report serves as a valuable tool for those interested in the program, including prospective applicants, current students, and alumni. It is usually made available on the Wharton MBA website a few months after graduation.
$175,000
AVERAGE STARTING SALARY
Top Sectors Hiring Wharton MBA Graduates
Wharton MBA graduates are highly sought after by top employers across a range of sectors. Their comprehensive business education, analytical abilities, and leadership skills make them valuable assets in today's competitive job market. Wharton graduates find opportunities in sectors such as consulting, finance, technology, healthcare, consumer goods, energy, and entrepreneurship. These sectors value the strategic thinking, problem-solving capabilities, and industry knowledge that Wharton MBAs bring to their organizations.
Companies Recruiting from Wharton MBA
Wharton MBA graduates are highly sought after by top employers across various sectors. Their strong business acumen, analytical skills, and leadership abilities make them valuable assets in the job market. Here are some of the top sectors that actively hire Wharton MBA graduates:
Consulting
McKinsey & Company: A global management consulting firm, McKinsey & Company hires Wharton MBA graduates for their expertise in problem-solving, data analysis, and strategic thinking. With offices in numerous countries, including the United States, United Kingdom, Germany, India, and China, McKinsey provides consulting services to organizations across various industries.
Bain & Company: Bain & Company is a leading management consulting firm that recruits Wharton MBA graduates for their strong analytical skills and business acumen.
The Boston Consulting Group (BCG): BCG is a global management consulting firm known for its expertise in strategy and innovation.
Deloitte: As one of the Big Four accounting firms, Deloitte provides a wide range of consulting services. They recruit Wharton MBA graduates for their strong business acumen and analytical skills.
Oliver Wyman: Oliver Wyman is a global management consulting firm that hires Wharton MBA graduates for their strategic thinking and industry knowledge.
Marketing
Procter & Gamble (P&G): P&G is a multinational consumer goods company that recruits Wharton MBA graduates for their marketing expertise and strategic acumen.
PepsiCo: PepsiCo, a global food and beverage company, hires Wharton MBA graduates to drive marketing strategies for its diverse portfolio of brands.
Unilever: Unilever is a multinational consumer goods company known for brands like Dove, Axe, and Ben & Jerry's. Wharton MBA graduates are sought after by Unilever for their marketing expertise and strategic thinking.
Johnson & Johnson: Johnson & Johnson is a renowned healthcare company that recruits Wharton MBA graduates for marketing roles in its pharmaceutical, consumer health, and medical device divisions.
L'Oréal: L'Oréal, a leading beauty and cosmetics company, hires Wharton MBA graduates to drive marketing strategies for its extensive portfolio of brands.
Finance
Goldman Sachs: Goldman Sachs is a prominent global investment banking and financial services firm that recruits Wharton MBA graduates for various finance roles.
JPMorgan Chase: JPMorgan Chase is a leading global financial services firm that hires Wharton MBA graduates for finance and strategy positions.
BlackRock: BlackRock is the world's largest asset management firm that recruits Wharton MBA graduates for investment management and advisory roles.
Morgan Stanley: Morgan Stanley is a renowned investment bank and financial services company that hires Wharton MBA graduates for finance and strategy positions.
Citigroup: Citigroup is a global financial institution that recruits Wharton MBA graduates for finance and strategy roles across its banking, capital markets, and advisory divisions.
Wharton MBA Alumni Info
The oldest business school in the world is the Wharton School of business. According to Forbes and the 2020 U.S. News & World Report rankings, Wharton's MBA programs, which were founded by Joseph Wharton in 1881, are ranked first in the nation. Success has been attained by graduates of the Wharton School in a variety of fields, including academia, finance, journalism, media, law, politics, business, sports, and music, among others by the Wharton MBA alumni. Do you want to know which famous people attended this esteemed institution?
Some Famous Alumni
Peter Lynch, Investor, mutual fund manager, and philanthropist
Sundar Pichai, CEO of Google
Mortimer Zuckerman, Co-founder of Boston Properties and media publisher
Application Essay for Wharton MBA
Wharton MBA Application Process is quite competitive, it looks for candidates with an outstanding career trajectory, strong quantitative skills, and proven interpersonal, leadership, and teamwork abilities. In an effort to diversify the class, they have worked to lessen the emphasis on the GMAT in recent years. The Wharton essays are crucial for showcasing character and experiences while placing less emphasis on statistics.
The questions for the two required Wharton MBA essays essentially ask candidates to describe a kind of give-and-take with regard to their engagement with the MBA program.
Essay 1
How do you intend to use the Wharton MBA program to support the accomplishment of your long-term professional objectives? You might take into account your prior experience, both immediate and long-term objectives, and Wharton's resources. (500 words)
Essay 2
Considering your educational, professional, and/or personal background, how do you intend to contribute specifically and significantly to the Wharton community? (400 words)
Tips for Wharton MBA Essays
When tackling the Wharton MBA application essays, it's essential to showcase your unique qualities and align your responses with the program's values and objectives. Here are some specific tips to help you craft compelling essays for the Wharton MBA application:
Research Wharton's Program: Gain a thorough understanding of Wharton's curriculum, resources, and culture. Familiarize yourself with the Wharton website, attend information sessions or webinars, and connect with current students or alumni to gain insights that will help you tailor your essays to Wharton's specific offerings and values.
Highlight Fit with Wharton: Emphasize how Wharton's program aligns with your career goals, academic interests, and personal aspirations. Articulate why Wharton's MBA program is the ideal platform for you to develop the skills, knowledge, and network necessary to achieve your goals. Show that you have done your research and that Wharton is the perfect fit for your educational journey.
Show Impact and Leadership: Wharton values candidates who have made a positive impact in their professional and personal lives. Highlight your leadership experiences and accomplishments, showcasing instances where you have influenced others, led teams, or created meaningful change. Demonstrate your ability to contribute to Wharton's collaborative and diverse community.
Be Authentic: Wharton values authenticity and wants to get to know the real you. Be genuine in your essays, sharing personal stories and experiences that shaped your character and influenced your decision to pursue an MBA. Avoid using jargon or buzzwords and let your unique voice shine through your writing.
Connect Academics with Career Goals: Wharton places a strong emphasis on the practical application of knowledge. Clearly articulate how the academic offerings at Wharton will support your career aspirations. Discuss specific courses, faculty, and experiential learning opportunities that align with your goals and how they will equip you with the skills and insights needed to succeed.
Demonstrate Global Perspective: Wharton values candidates with a global mindset. Showcase your experiences and perspectives gained through international exposure, cross-cultural interactions, or working in diverse environments. Highlight how you can contribute to Wharton's global community and leverage your global perspectives to drive meaningful impact.
Proofread and Edit: Take the time to thoroughly proofread and edit your essays. Pay attention to grammar, punctuation, and overall clarity of your writing. Seek feedback from trusted mentors, friends, or family members to ensure your essays effectively convey your message and present you in the best light possible.
Letter of Recommendation for Wharton MBA
To submit a Wharton MBA application, a letter of recommendation is an essential component of the application process for the Wharton MBA program. The letter provides insight into the applicant's professional and academic achievements, personal qualities, and potential for success in the program and beyond. The degree requires two letters of recommendation as a part of the program requirements. When selecting recommenders, choosing individuals who know you well and can provide specific examples of your accomplishments, required skills for MBA, and character is important. This could include a current or former supervisor, a colleague, a professor, or a mentor.
Interview Questions for Wharton MBA
One of the most hesitant part of the application for the students is Interview round. Here are some of the Wharton MBA Interview Questions for you to rehearse:
Set 1
Q: What can you tell me about yourself?
Q: Could you please walk me through your resume?
Q: Why pursue an MBA? Why did you choose Wharton?
Q: Why Wharton MBA now or at this point in your career?
Q: What are your immediate and long-term objectives?
Q: What is your backup plan if consulting/investment banking does not pan out?
Q: What are your main assets? Could you please provide some examples?
Q: What is your most significant flaw? Could you please provide some examples?
Q: What value can you bring to the class?

Set 2
Q: What did this experience teach you about yourself?
Q: How have you applied this knowledge to your work and/or personal life?
Q: How did the rest of the team feel about your actions?
Q: Tell me about an experience where there was no formally appointed group leader.
Q: Tell me about a time when you had to build a team or lead an effort.
Q: Tell me how you have addressed the opinions of others in group situations?
Q: Tell me about a time you encountered conflict in a group and how you handled it?
Q: Your definition of leadership.
Q: How did you get others on board with your project?
Q: What strengths contributed to your success?
Q: Do you feel you made any mistakes during this process?
Tips for Wharton MBA Interview Questions
Preparing for the Wharton MBA interview is crucial to present yourself confidently and effectively. Here are some tips to help you navigate the interview process:
Know your application: Review your application thoroughly to refresh your memory about the details you have shared. Be prepared to discuss your background, experiences, achievements, and goals mentioned in your application. This will help you provide consistent and coherent responses during the interview.
Research Wharton: Familiarize yourself with the Wharton MBA program, curriculum, faculty, clubs, and resources. Understand Wharton's values and culture to demonstrate your genuine interest in and knowledge of the program. This will allow you to tailor your responses to align with Wharton's specific characteristics.
Practice behavioral questions: Be ready to answer behavioral questions that assess your past experiences, leadership, teamwork, and problem-solving skills. Prepare specific examples from your professional and personal life that demonstrate your abilities in these areas. Use the STAR method (Situation, Task, Action, Result) to structure your responses and provide concrete evidence of your capabilities.
Be prepared for case questions: Wharton may include case questions to assess your analytical and decision-making skills. Familiarize yourself with common business frameworks and practice solving case studies. Practice thinking critically and articulating your thought process, as the interviewer is interested in evaluating your problem-solving approach.
Connect with current students or alumni: Reach out to current Wharton students or alumni to gain insights into their interview experiences. They can provide valuable tips and share their perspectives on the interview process. This can help you understand what qualities Wharton values and provide you with a sense of the interview format and expectations.
Stay up-to-date with current events: Be aware of the latest business news, industry trends, and key issues affecting the business world. Stay informed about Wharton-related news or research developments that are relevant to your interests. This will demonstrate your intellectual curiosity and engagement with the business landscape.
Prepare thoughtful questions: At the end of the interview, you will likely have an opportunity to ask questions. Prepare thoughtful questions that show your genuine interest in the program and allow you to learn more about Wharton. Ask about specific courses, extracurricular activities, or career services that align with your goals and interests.
Practice and mock interviews: Practice interviewing with a trusted friend, mentor, or career counselor. Conduct mock interviews to simulate the actual interview experience and receive feedback on your responses, body language, and overall presentation. This will help you feel more confident and comfortable during the actual interview.
What Makes Wharton MBA Unique?
Having an understanding of the Wharton MBA program, it is also essential to know what makes it so unique. Wharton is one of the most renowned MBA Colleges in USA.
Expanding your business leadership skills: Driving productivity, growth, and social progress are the main objectives of Wharton's research and academic programs. There are no other programs that can compare to the students and alumni you will interact with throughout your education and career.
Putting the power of data to use: The title of "the finance school" that Wharton holds is well deserved. The entire School is governed by the exacting and pertinent data analysis that underpins Wharton Finance. In any career you choose, Wharton Analytics supports data-driven decision-making and helps you develop into a visionary and practical business leader.
Fueling your entrepreneurship: Wharton faculty, students, and alumni transform great ideas into scalable and sustainable businesses. The methodical approach, tests, and assumptions sharpen focus and impart the expertise needed to transform nascent enterprises into robust, long-lasting businesses.
Achieving a global reach: Wharton's influence and footprint are expanding on a global scale, offering immersive learning opportunities on six continents, establishing three business schools in Asia, and launching the Penn Wharton China Center in Beijing.
Participating in the future of business education: The dedication of Wharton goes far beyond your time on campus. You can access the knowledge and network you need throughout your career if you pursue lifelong learning.
Wharton's Analytical Rigor: Wharton is renowned for its rigorous quantitative and analytical approach to business education. The program places a strong emphasis on developing strong analytical and problem-solving skills, equipping students with the ability to make data-driven decisions and navigate complex business challenges.
Flexible Curriculum: Wharton offers a flexible curriculum that allows students to customize their MBA experience. Students can choose from a wide range of electives and concentrations to tailor their education based on their interests, career goals, and desired expertise. This flexibility enables students to shape their learning journey according to their individual needs and aspirations.
Global Perspective: Wharton's global mindset and international reach set it apart. The program offers numerous opportunities for students to gain global exposure, including study abroad programs, international consulting projects, and global immersions. Wharton's diverse student body and extensive alumni network further enhance the global perspective and provide valuable international connections.
Integrated Approach: Wharton emphasizes the integration of various business disciplines, enabling students to develop a holistic understanding of how different aspects of business interrelate. The program encourages collaboration across disciplines, preparing students to think holistically and tackle complex business problems with a comprehensive perspective.
Experiential Learning Opportunities: Wharton provides ample opportunities for students to engage in experiential learning. Whether through real-world consulting projects, entrepreneurship initiatives, leadership development programs, or internships, students gain practical, hands-on experience that complements their classroom learning and prepares them for real-world business challenges.
Conclusion
Is Wharton MBA worth it? In sum, the esteemed Wharton School of the University of Pennsylvania is recognized as one of the best places for graduate business education. It provides rigorous programs that cultivate unprecedented leadership and management acumen while offering students a highly rewarding educational experience. Its transcendent emphasis on practical learning through real-world experiences coupled with global immersion opportunities, along with its robust alumni network and longstanding recognition, further enhance the value expansion potential derivable from earning a Wharton MBA degree.
What is the average GMAT score for admitted students to the Wharton MBA program?
The average GMAT score for admitted students to the Wharton MBA program can vary from year to year. While there is no specific cutoff, historically, the average GMAT score for admitted students at Wharton has been in the range of 720-730.
However, it's important to note that Wharton takes a holistic approach to admissions, considering multiple factors beyond just the GMAT score.
 
 
What is the salary breakdown for Wharton MBA graduates?
The salary breakdown for Wharton MBA graduates can vary based on factors such as industry, job function, and years of work experience. However, Wharton graduates typically command competitive salaries. According to the latest available data, the median base salary for Wharton MBA graduates is around $150,000 per year, with a wide range depending on individual circumstances.
Many graduates receive signing bonuses, performance-based bonuses, and other forms of compensation that contribute to their overall salary packages.
 
Does Wharton offer scholarships or financial aid for the MBA program?
Yes, Wharton offers a range of scholarships and financial aid options to support admitted MBA students. Scholarships are awarded based on a combination of merit, need, and eligibility criteria. It's important for applicants to review the official Wharton website for detailed information on scholarship opportunities, deadlines, and the application process for financial aid.
What is the average work experience of admitted candidates to the Wharton MBA program?
Wharton seeks applicants with diverse professional backgrounds and experiences. The average work experience of admitted candidates typically ranges from 5-6 years. However, it's important to note that Wharton values quality of experience over quantity, and the admissions committee assesses the impact and leadership demonstrated in an applicant's professional journey.
I liked that the assigned representative is willing to make the extra mile for your essay. I liked that it wasn't a standardized product that just formulates your experiences but a continuous experience which really helps you reveal your true self in your essay. Without them i wouldn't have been able to get accepted into my first choice.
Admits from both HEC & ESCP :D…. to those contemplating whether to try their services or not….don't think.. Just take them … I couldn't think of any other service better than theirs'… Be is essay .. LOR .. Or interview .. They are the best in all… Not just for MIM essay they are commendable with MBA essay as well.
The MiM-Essay team can significantly improve your essays and increase your chances of getting into your target programs. For people with a non-business background, the MiM-Essay team is good at highlighting the relevant information within your experiences, and making the stories resonate with audiences. An admit from HEC just proves the worth of their services 🙂
Taking the essay and interview pack was one of the best decisions I made during the journey, not only is their profound knowledge about business schools very helpful but also their constant support will keep you motivated. I am very happy with the service they propose. I truly believe it gave me a strong competitive advantage and helped me present a polished image of myself in front of the LBS panel, ultimately getting me an admit.
I would say, do not think twice about it and GO for it. It is a worthwhile investment and will go a long way in helping you secure a place at your dream college. I not only got into my target colleges- HEC & ESSEC but even won a 20,000 euro scholarship!
They know what they do and they are 100% effective. I wanted to get into LSE and Duke, & with their assistance in all the phase of the admission process, we succeeded! To everyone who is wondering if these services are useful, I can firmly say that I probably couldn't have succeeded without them.

It was a great experience working with MiM-Essay team, they helped me crack into LBS my first priority, I did not even need to think of my second-priority or whatsoever. If MiM-Essay team diagnosed you, and then, ensured that you have a high level of possibility of achieving your aims, they definitely can help you prepare for the applications perfectly.
Mim-Essay helped me write my story in a way that was compelling and distinct. Through brainstorming, attentive listening, patience and hard work, the Mim-essay staff helped me find what made me unique and competitive in a large pool of applicants. In addition, the limitless edits made the essays and the resume engaging and appealing enough to stand out during the application.
Right from the very beginning, I received a lot of quality attention, which not only enabled me to optimally prepare my application package, but also to remain confident throughout this sometimes-turbulent process. MiM team helped me with not only application documents, but also choosing the best programs given my goals and I found its advise to be invaluable. MiM team did not provide cookie cutter advice that would be applicable to all candidates.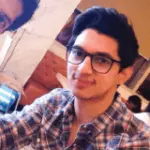 Right from my first conversation, I knew MIM-Essay is going to the apt mentor which would help me get into one of my target schools. In short, I'll be studying at one of the best B-schools and MIM-Essay has a lot to do with it. They paid attention to the minutest of the details and made sure that every element of the application is a 10/10.
Professional, personalized, understanding are some of the immediately visible traits that you notice about their service. They know we are worried. They know we want to do our best. So, they do everything possible to make the best happen without us getting too worried. The most value that MiM-essay adds is that they believe in experience-based answers and moreover highlight the learning in each experience. I think their ability to modify every essay as per your personality, your thoughts and your inclinations makes them extremely good at what they do.
I approached MiM essays after I got 3 rejects. I was really depressed about admissions and wanted a way to get an admit to at least one of the best schools. The approach used to help me was brilliant right from the start. The question guide I had gotten for LBS interview included almost all the questions I was asked in the actual interview. I've realised that such fine tuning of application is the magic to success. I got admits to both the colleges (LBS and LSE). I have already recommended MiM essays to at least 10 people. MiM Essays is THE RIGHT place for any MiM aspirant to be in.
MiM-Essay puts in its best efforts to understand the profile of the candidate in-depth. Another amazing service that is offered by the team is multiple edits till you get the best. NO LIMIT ON EDITS. THEY MAKE SURE TO CREATE BEST PROFILE!! Edits are done to back up the points with convincing background stories. They focus on this aspect the most to chalk out the best draft.
The most appealing aspect of MiM-Essay is the incredibly user-friendly and systematic strategy they've developed for dealing with the entire application process. It was like going through a course/training on how to deal with this journey by going through the numerous videos, samples, and interview prep that Abhyank had put up. I find it fascinating that, while the entire staff is there to support you, they do not spoon-feed you essays and instead challenge you to give it your all. From the beginning of this trip until the very end, when I received my admittance, I've noticed a significant change in myself, and MiM Essay's coaching has helped me acquire tremendous clarity.
MiM-Essay is worth every penny. My consultant was a true partner and was available whenever necessary; it was a seamless process despite our 6 hour time difference. I would not hesitate to give my full recommendation to anyone applying to a masters degree in business; I question whether I would have been accepted to so many world-renowned programs had it not been for my consultant and the MiM-Essay team.
Even though I decided to apply in the last days of submission, my consultant was available for my questions all the time and the answers were always helpful. He knows really well which parts you should highlight and which ones to get rid of. I believe I wouldn't get accepted without MiM-essay help. Even if you think you wrote your application really well. I am sure there is always something to improve that MiM-essay will notice.
With a score of just 640 in GMAT and still getting into these prestigious colleges explains how much value MIM Essay added to my application. With MiM-Essay, admissions to one of your dream colleges is guaranteed. It is the right place to approach since all the counselors have gone through the application process and have knowledge about the process to give inputs.
Sometimes you can get caught up in fantasy and other consultants may even promise something they can't deliver but MiM Essay team helped me align the right school with my goals. They took the time out to understand my motivations and experiences and helped me build a profile that was true to myself. It is easy in some ways to just memorize interview answers but in a stressful situation that's a risk which is why I really appreciated all the notes and mock interview sessions MiM-Essay gave me. With lakhs of students applying to the best programs, you must find a way to set yourself apart and MiM-Essay can help you find that