WHU MBA Review
WHU MBA Introduction
Course Duration

1 Year

Course Fee

€43,000

Salary

€79,578

Intake

2
WHU Otto Beisheim School's 12-month Full-Time MBA degree program will help you secure a leadership/ top position by giving you opportunities to gain international exposure and strengthen your leadership abilities, entrepreneurial spirit, strategic vision, and intercultural awareness in the global environment.
WHU MBA offers academic programs and continuing education for executives throughout their careers. It has dedicated itself to three core areas of activity: educational programs, research, and knowledge transfer in general management. WHU's 5400+ graduates, research and profitable collaboration with 220 business partners demonstrate the School's success in achieving its mission.
WHU MBA Class Profile
The MBA degree program is a highly selective program that attracts a diverse cohort of students from around the world. WHU MBA class profile includes students with an average age of 30, an average of 6 years of work experience, and a diverse range of academic and professional backgrounds.
Students come from over 30 different countries, with the majority hailing from Europe and Asia. The program offers a rigorous curriculum that emphasizes critical thinking, leadership, and teamwork. Graduates of the MBA program of WHU go on to work in a wide range of industries and sectors, demonstrating the program's versatility and strong career outcomes. An MBA is one of the most popular courses in Germany.
Average Age

30

Average GPA

3.8

GMAT

638

Average Work Ex

6 Years

Class Size

85
WHU MBA Acceptance Rate
WHU Otto Beisheim School of Management is a prestigious business school located in Vallendar, Germany. It offers a range of MBA degree programs that are designed to provide students with the skills, knowledge, and experience needed to succeed in today's global business environment. However, with such a prestigious reputation, it is no surprise that getting accepted into WHU' MBA is not an easy feat.
The acceptance rate for the WHU MBA program is extremely competitive, with only a small percentage of applicants accepted each year. According to the latest data available, the acceptance rate stands at around 9%. This means that out of every 100 applicants, only 9 are accepted into the program. It is important to note that the acceptance rate may vary slightly depending on the cohort of applicants.
In particular, the acceptance rate for Indian and Chinese cohorts tends to be lower due to the high number of applicants from these countries. This is because the MBA program of WHU is highly regarded in India and China, and many candidates from these countries apply each year in the hopes of gaining admission.
Program and Curriculum WHU MBA
The program runs for 12 months with an intensive learning experience. You will have the opportunity to take online pre-program preparation courses to brush up on your math and statistics skills and understand the fundamentals of economics. The program and curriculum of both Fall & Spring begin with a Future Leaders Fundraising Challenge, followed by 'Core Modules' 1 to 3. It lays a concrete foundation in basic management concepts and core organisational functions. After Mid-term, you will be taught the 'Elective Modules 1 to 3.
Core Courses
Here is the list of Core courses for WHU MBA:
| | |
| --- | --- |
| Corporate Finance | This course covers the principles and techniques used to evaluate financial decisions within a firm, including investment decisions and capital structure. |
| The World Economy | This course provides an overview of the global economic environment and its impact on business strategy, trade, and financial markets. |
| Marketing | This course covers the fundamental principles of marketing, including market research, segmentation, targeting, and positioning. |
| Economics of Corporate and Competitive Strategy | This course explores the economic principles that underlie corporate strategy and the competitive dynamics of various industries. |
| Operations Management | This course covers the principles and techniques used to design, manage, and improve operational processes within a firm. |
Electives
Here is the list of Elective courses for WHU MBA:
| | |
| --- | --- |
| Foundations of Entrepreneurship | This course provides an overview of the entrepreneurial process, including idea generation, market analysis, and business planning. |
| Price Management | This course covers the principles and techniques used to set and manage prices in various industries and markets. |
| Innovation Management | This course explores the processes and strategies used to manage innovation within a firm, including idea generation, development, and commercialization. |
| Financial Technologies | This course covers the emerging technologies that are transforming the financial industry, including blockchain, cryptocurrency, and machine learning. |
| Strategy Execution | This course focuses on the practical aspects of implementing a firm's strategic plans, including project management, change management, and performance measurement. |
Clubs and Associations
WHU Women in Business: Promotes gender equality and provides networking opportunities for women in business.
WHU MBA Consulting Club: Develops consulting skills and networks with industry professionals.
WHU Automotive Club: Focuses on the automotive industry and provides networking opportunities.
WHU MBA Future of Marketing Club: Focuses on emerging trends and innovations in marketing.
WHU Web3 Technology Club: Focuses on blockchain and cryptocurrency and explores potential business applications.
Extra activities
The Extra activities of the program are designed to provide students with practical experience and exposure to real-world business environments. These activities include Consulting Projects, Company Visits, and International Study Trips, among others. These activities allow students to apply their classroom knowledge to real-world business situations and gain valuable insights into different industries and markets.
Depending on a person's interests and needs, the Career Centre at WHU MBA offers internships at various businesses, locations, and industries. Students can learn about the industry divisions for jobs after graduation through internships. Students can do a four to six-week internship (varies by credits). You can also gain real-world experience by writing your thesis in collaboration with a business.
Scholarships
There are several scholarships which students can access in order to get a relief in their fee, here is the data of few scholarships :
WHU Scholarship for Participants from Developing Countries:
Provides financial assistance for students from developing countries, which may be particularly relevant for Indian students from economically disadvantaged backgrounds.
WHU Diversity Scholarship:
Life Experience: Provides financial assistance for students who have overcome significant life challenges, which may be relevant for Indian students who have faced adversity in their lives.
WHU Entrepreneurship Scholarship:
Provides financial assistance for students interested in entrepreneurship which may be relevant for Indian students who are interested in starting their own business.
WHU Scholarship for Women in Business:
Provides financial assistance for women in business, which may be relevant for Indian female students who want to pursue leadership roles in business.
e-fellows.net Scholarship:
Provides financial assistance for exceptional students with leadership potential, which may be relevant for Indian students with outstanding academic achievements and leadership potential.
Eligibility and Requirements for Getting into WHU MBA
Eligibility
Four-year undergraduate degree (bachelor's or equivalent) from a recognised institution with a GPA of 3.1 or 3.8/ 4.0 (or a master's degree).
Minimum of two years of postgraduate work experience.
Completed online application form.
Completed MBA questionnaire.
One Letter of Recommendation from a professor or supervisor.
GMAT score (A minimum score of 600 is recommended) or equivalent GRE.
TOEFL (min. 100 IBT) or equivalent IELTS (7.0) if English is not your native language.
Application Fees
WHU's MBA states that they require no additional fees upon submission of your application. They also suggest to take note of the early bird deadlines for reduced WHU MBA fees.
Application Documents
Current curriculum vitae (in English).
Copy of government-authorized ID (front and back side) or passport.
Copy of secondary education diploma and transcript.
Copy of University diploma(s) and a detailed transcript of records.
Pitch Deck
Proof of internships/work placements stating duration, position title, and responsibilities.
Proof of English proficiency scores.
Proof of financial documentation.
After the admissions committee has read your written application, you will receive an invitation for a phone or in-person interview. The interviews are conducted by the faculty, staff, and alumni from the MBA program.
For the time being, all of the admission interviews are done via Skype and are scheduled directly with applicants.
GPA
While WHU does not have a specific minimum GPA requirement, maintaining a competitive GPA can increase an applicant's chances of admission. However, the admissions committee evaluates applications holistically and takes into consideration various factors such as work experience, leadership potential, and personal achievements. A strong GMAT or GRE score, letters of recommendation, and a well-crafted application essay can also compensate for a lower GPA. It is important to note that applicants should aim to maintain a GPA of at least 3.15 to be considered competitive for admission.
GMAT
The Graduate Management Admission Test (GMAT) is an important factor in the WHU MBA admissions process. The average WHU MBA GMAT score for admitted students is 638, which is higher than the average score in Germany, which is currently around 584 points. To be considered competitive for admission, applicants should aim for a score of 600 or higher. The GMAT score is used to evaluate an applicant's ability to handle the academic rigour of the MBA program.
GRE
While WHU does not require the Graduate Record Examination (GRE), applicants may submit GRE scores in place of GMAT scores. The GRE is an alternative standardized test that evaluates verbal reasoning, quantitative reasoning, and analytical writing skills. Applicants who choose to submit GRE scores should aim for a score of 320 or higher, with at least 160 points on the Verbal Reasoning and Quantitative Reasoning parts and at least 5 points on the Analytical Writing part. to be considered competitive for admission.
Average Work Experience
The WHU's MBA program values professional experience and requires applicants to have a minimum of two years of full-time work experience. The average work experience of admitted students is six years, with a range of two to fourteen years. The program is designed for mid-career professionals who are looking to enhance their leadership skills and accelerate their career development.
Is IELTS Needed for WHU MBA
If English is not your native language, you are required to take either the Test of English as a Foreign Language (TOEFL) or the International English Language Testing System (IELTS) to demonstrate English proficiency. The minimum score required for TOEFL is 100 on the Internet-based test (IBT). The minimum score required for IELTS is 7.0. The language proficiency requirement ensures that all students are able to communicate effectively and participate in class discussions.
WHU MBA Deadlines
Being aware of the application deadlines is crucial for anyone considering applying to WHU's MBA program. By having this knowledge, you can plan your application submission accordingly and make sure you have enough time to create a compelling application. Let's have a brief overview of the application deadlines for the MBA program of WHU and provide useful tips to help you submit your application on time.
WHU MBA Admission Process
Here's an overview of the admission process for the WHU's MBA, from filling out the application form to receiving the final decision -
Application: To begin the process, applicants must complete the online application form and submit all required documents, including scans of transcripts and test scores, in English or German.
Interview: After the admissions committee has reviewed the written application, applicants who meet the admission requirements will be invited for an interview, which may be conducted in person or via telephone. The interview will be conducted by MBA faculty, staff, or alumni.
Final Decision: Finally, the admissions committee will make a decision within two weeks of the interview, and successful applicants will be informed of their acceptance into the program.
When do the admissions start?
The admissions process for WHU's MBA typically starts several months before the application deadlines. The specific start date may vary slightly from year to year, but generally, prospective students can begin preparing their application materials and researching the program several months in advance of the application deadline.
| | |
| --- | --- |
| Rounds | Deadline |
| Round 1 | 30 April 2024 |
| Round 2 | 31 May 2024 |
| Round 3 | 15 July 2024 |
WHU MBA Employment / Placement
WHU has one of the best Career Centres among the business school in Germany. The Career Centre at WHU hosts a variety of events throughout the year, including company presentations, career fairs, networking dinners, on-campus interviews, and one-on-one career counselling.
They collaborate with alumni and business partners to develop engaging networking opportunities for the graduates and pave the way for their future career goals. The employment and placement opportunities for graduates of the MBA progrm of WHU are highly competitive and diverse. The school has a dedicated career centre that provides students with various resources and tools to help them navigate the job search process. The career centre works closely with leading global companies and organizations to provide students with access to job and internship opportunities.
According to the latest employment statistics, 94% of the graduates secured employment within three months of graduation and earned a big MBA in Germany salary. The graduates were placed in various industries, including Consulting, Finance, Technology, and Healthcare, among others. The top employers of WHU MBA graduates include McKinsey & Company, Amazon, Bain & Company, and Deutsche Bank, among others.
Average Starting Salary
The average starting salary for graduates of the program is an impressive 79,578 EUR per year as per the reports from the stats of class of 2022.This is significantly higher than the average starting WHU MBA salary, which currently stands at around 60,000 EUR per year. The high starting salary is a testament to the value of the WHU MBA program and the quality of the graduates it produces.
Employment Statistics
The employment statistics for the program are truly impressive. 94% of graduates found jobs within three months of graduation as per data by class of 2022, which is a remarkable feat. This shows that the WHU MBA program is highly valued by employers and that its graduates are in high demand.
Furthermore, the employment statistics are diverse, with graduates finding employment in a wide range of industries. 39% of graduates found employment in the tech/start-up industry, 13% in consumer/FMCG, and 13% in financial services. This diverse range of industries demonstrates the versatility of the MBA program of WHU and its ability to prepare graduates for a wide range of career paths.
Employment Report
The program provides an in-depth employment report that details the employment statistics of its graduates. According to the latest report, 94% of graduates found employment within three months of graduation, with an average starting salary of 79,578 EUR per year.
The report also provides detailed information about the industries and companies that WHU MBA graduates are employed in. The top industries include tech/start-up (39%), consumer/FMCG (13%), and financial services (13%). In addition, the report provides information on the locations of the graduates, with 75% of graduates remaining in Germany and 25% finding employment internationally.
€ 87,740
AVERAGE STARTING SALARY
Top Sectors Hiring WHU MBA Graduates
WHU MBA graduates are in high demand across various industries, with diverse employment statistics showcasing their adaptability and versatility. Out of the total, 39% of graduates landed MBA in Germany jobs in the thriving tech/start-up sector, while 13% and 13% got hired in the consumer/FMCG and financial services industries, respectively.
Companies Recruiting from WHU MBA
WHU had the top recruiting companies for MBA graduates in the year 2023. These companies hired students through networking, hiring, formal job postings, unadvertised job opportunities, and/or campus recruiting. The students who graduated with a Master of Business Administration degree work in these industries:
| | | |
| --- | --- | --- |
| Technology | Finance | Consumer |
| Bühler Group | Smava | Grohe |
| Amazon | Deutsche Bank | Metro AG |
| Orbica Europe | Allianz | Otto |
WHU MBA Alumni Info
WHU Otto Beisheim School of Management has 6,000+ WHU MBA alumni with 35 regional chapters across 65+ countries. The In PRAXI, WHU's Alumni Association conducts several events and activities such as round tables, meetings, reunions, discussions, virtual networking, business or sports clubs, and many more initiatives to allow the alumni to stay in touch as well as expand their existing network pool.
Some Famous Alumni at WHU MBA
Susie Liu – Strategy & Innovation Manager, Manufacturing, Logistics, Supply Chain at Bühler Group.
Aayush Dhabhai – Global Purchasing Manager – IT & Professional Services at Henkel.
Peter Rose, Managing Director of Orbica Europe.
Dominik Geissler – Consultant at Boston Consulting Group (BCG).
Julian Fieres – Vice President Strategy/Transformation, Digital & Sustainability @ ZF E-Mobility.
Application Essay for WHU MBA
WHU Otto Beisheim School of Management requires you to submit an MBA Questionnaire, which includes submission of personal & work-related information, WHU MBA essays questions and a checklist. Firstly, the questionnaire requests you add personal information (in table), which includes full name, gender, date of birth, city & country of birth, study program (full or part-time), and program start (April or September)
Secondly, you are asked to provide further insights into your profile and answer four essay questions (wherein there is no word limit).
Essay 1
What are your reasons, both professional and personal, for applying for an MBA program? What are some skills or key competencies you would like to develop when studying at WHU? (300 words)
Essay 2
What are your plans for the first 3-5 years after graduation? What are your long-term career aspirations? How do you think the WHU MBA will help you to achieve your goals? (320 words)
Essay 3
Why do you want to study at WHU? (200 words)
Essay 4
What sets you apart from other applicants? Why are you a perfect fit for the program? (190 words)
Letter of Recommendation for WHU MBA
WHU Otto Beisheim School of Management requires you to submit only one letter of recommendation for its WHU MBA program. WHU requests the applicants to submit the LOR in a specific and candid manner. It will request the referee to fill in certain details in the beginning, such as the Name of the individual completing this form, Company/Organization, Position/Title, and Telephone/E-Mail. It is followed by a series of questions –
How long have you known the applicant?
Under what circumstances have you known the applicant?
What are the applicant's most outstanding talents or characteristics?
What are the applicant's chief liabilities and/or weaknesses?
How does the applicant interact with others in a team setting? How often did you observe this?
How will graduate education in management help the applicant to realize his/her goals?
The Admissions Committee would appreciate any statement you may wish to make concerning the applicant's leadership abilities.
In comparison with other candidates for graduate school in management that you have known, how would you rate the applicant with respect to the following qualities? (Qualities are Intellectual ability, Maturity, Leadership potential, Interpersonal skills, Written skills, Oral Skills and Teamwork).
The last questions have to be answered using a Likert Scale wherein the agreement/ disagreement is done via the following: Below average Bottom ⅓, Average Middle 1/3, Good Top 1/3, Unusually Good Top 15%, Outstanding Top 5%, Truly exceptional Top 2%, and Inadequate opportunity to observe.
In the end, the document asks the referee 'My Recommendation' wherein he has to select an option which goes from 'I strongly recommend', 'I recommend', 'I recommend with some reservations' and 'I do not recommend'. Lastly, the referee needs to sign and add the date on which the LOR was successfully finished.
Interview Questions for WHU MBA
Embarking on an MBA interview can be an anxiety-inducing experience, but with the proper mindset and strategy, you can captivate your interviewers and enhance your likelihood of acceptance. In this segment, we've gathered few questions precisely curated to match the values and focal points of the WHU MBA interview questions:
SET 1
Q: Please introduce yourself.
Q: Why do you want to pursue a degree in Master of Business Administration? Why not do some oher degree or a specialized degree?
Q: What are your short-term and long-term goals?
Q: Describe yourself using three adjectives and explain why you chose them.
Q: Which companies would you like to join after graduating from WHU? Why this particular company? What role are you looking forward to working in?
Q: Do you have a plan B or C in case your career plans don't work out?
Q: What are your strengths, whether it was academically or professionally? Elaborate them.
Q: What are you passionate about? Give me some examples of how you have shown it.
Q: What are your weaknesses? Were you able to overcome them? How?
Q: Which other schools have you targeted and why?
SET 2
Q: What motivated you to pursue an MBA at WHU, and how does this align with your career aspirations?
Q: What unique experiences or perspectives do you bring to the MBA program, and how do you see yourself contributing to the program's diverse community?
Q: Describe a challenging situation you have faced in your career or personal life and how you overcame it. How has this experience shaped you as a leader and prepared you for the rigors of the MBA program of WHU?
Q: WHU emphasizes leadership development, entrepreneurship, and innovation. How do you plan to leverage these focus areas to achieve your personal and professional goals?
Q: WHU's MBA offers various opportunities for students to gain practical experience through consulting projects and internships. How do you plan to take advantage of these opportunities to enhance your learning and career prospects?
Q: In your opinion, what are the most pressing challenges facing global businesses today, and how do you see yourself contributing to solving these challenges as a WHU MBA graduate?
Q: How do you plan to balance the demands of the rigorous MBA program of WHU with your personal and professional commitments?
Q: What are your long-term career aspirations, and how do you see the MBA program of WHU helping you achieve them?
Q: How are you unique from the other candidates applying at WHU Otto Beisheim School of Management?
Q: Tell me about a recent news affair that caught your attention. What did you like/ dislike about the news?
What Makes WHU MBA Unique?
As one of the leading MBA colleges in Germany and Europe, WHU Otto Beisheim School of Management is well-known for its rigorous and comprehensive MBA program. However, what sets it apart from other MBA programs? Let's take a look at the unique features and values of the WHU MBA and how they contribute to shaping successful business leaders who make a positive impact in their respective industries and communities.
Is WHU MBA worth it? The WHU Otto Beisheim School of Management MBA program is a highly respected and competitive program that offers students a world-class education in management. The program is known for its rigorous curriculum, focus on leadership development and emphasis on practical experience through consulting projects and internships.
Global Networking: WHU Otto Beisheim School of Management has 6,000+ alumni with 35 regional chapters across 65+ countries. You get to interact and connect with students who belong to a diverse and open community. You get to build networks that will remain present to help & support you throughout life. It also works hard to draw in and support well-known researchers.
Innovation & Research: WHU's students and faculty are constantly involved in one research or another. One of the main pillars of excellence at WHU is high-calibre and ground-breaking research in the fields of management, economics, and business administration. In order to produce top-notch research results, the school places a lot of emphasis on fostering an environment that is stimulating for independent study of business and economics topics.
Personal Growth: Throughout your journey at WHU, you will get to learn academically and professionally along with the change. Throughout the course and as a part of the WHU MBA curriculum, you go through an Integrated Personal Leadership Module. You learn and work on several personality-based aspects like leadership essentials, organizational behaviour, cross-cultural competency, team building, working in a team & as an individual leadership credo and so on.
Open & Inclusive Culture: The community of WHU has students belonging to different cultures, races, ethnicities, etc. They belong to countries like Africa, Finland, Japan, Australia, New Zealand, etc. With such an inclusive community, one learns new languages, exchanges ideas, and creates new experiences every day. You will create connections with people who have highly productive, motivated, and connected experiences.
Modern Dynamic Campus: Germany's Vallendar and Düsseldorf are home to the WHU Otto Beisheim School of Management, which is situated within a UNESCO World Heritage Site. It is tucked away in the Middle-Upper Rhine Valley. All lodging options, whether in dormitories, individual apartments, or homes, are accessible by foot from the main campus.
Conclusion
The school has a strong international reputation, with partnerships with over 200 universities worldwide, and attracts students from diverse backgrounds and industries. The program's impressive alumni network and excellent career opportunities after graduation make it a great choice for those seeking to advance their careers in the business world. Overall, the WHU MBA program is an excellent option for students looking for a top-notch management education in Europe.
How is WHU MBA?
WHU MBA is a highly-regarded program that focuses on practical business knowledge, leadership skills, and international exposure through a diverse student body and partnerships with top universities.
What average GMAT is needed to get into WHU MBA?
The average GMAT score for WHU MBA is around 650, and the GPA requirement is a minimum of 3.0/4.0 or equivalent. However, admission decisions are based on a holistic review of the candidate's profile.
How do you get a WHU Otto Beisheim School of Management Scholarship?
WHU offers various scholarships based on merit, diversity, and financial need. To be considered for a scholarship, applicants must submit their application by the early bird deadline and meet the eligibility criteria.
How much is WHU MBA fees?
The tuition fee for WHU MBA is €43,500 for the 2022 intake, which covers all academic materials, company visits, and a global network of alumni. Living expenses and accommodation are additional.
What is the rank of WHU school?
WHU - Otto Beisheim School of Management is one of the top universities in Vallendar, Germany. 
I liked that the assigned representative is willing to make the extra mile for your essay. I liked that it wasn't a standardized product that just formulates your experiences but a continuous experience which really helps you reveal your true self in your essay. Without them i wouldn't have been able to get accepted into my first choice.
Admits from both HEC & ESCP :D…. to those contemplating whether to try their services or not….don't think.. Just take them … I couldn't think of any other service better than theirs'… Be is essay .. LOR .. Or interview .. They are the best in all… Not just for MIM essay they are commendable with MBA essay as well.
The MiM-Essay team can significantly improve your essays and increase your chances of getting into your target programs. For people with a non-business background, the MiM-Essay team is good at highlighting the relevant information within your experiences, and making the stories resonate with audiences. An admit from HEC just proves the worth of their services 🙂
Taking the essay and interview pack was one of the best decisions I made during the journey, not only is their profound knowledge about business schools very helpful but also their constant support will keep you motivated. I am very happy with the service they propose. I truly believe it gave me a strong competitive advantage and helped me present a polished image of myself in front of the LBS panel, ultimately getting me an admit.
I would say, do not think twice about it and GO for it. It is a worthwhile investment and will go a long way in helping you secure a place at your dream college. I not only got into my target colleges- HEC & ESSEC but even won a 20,000 euro scholarship!
They know what they do and they are 100% effective. I wanted to get into LSE and Duke, & with their assistance in all the phase of the admission process, we succeeded! To everyone who is wondering if these services are useful, I can firmly say that I probably couldn't have succeeded without them.

It was a great experience working with MiM-Essay team, they helped me crack into LBS my first priority, I did not even need to think of my second-priority or whatsoever. If MiM-Essay team diagnosed you, and then, ensured that you have a high level of possibility of achieving your aims, they definitely can help you prepare for the applications perfectly.
Mim-Essay helped me write my story in a way that was compelling and distinct. Through brainstorming, attentive listening, patience and hard work, the Mim-essay staff helped me find what made me unique and competitive in a large pool of applicants. In addition, the limitless edits made the essays and the resume engaging and appealing enough to stand out during the application.
Right from the very beginning, I received a lot of quality attention, which not only enabled me to optimally prepare my application package, but also to remain confident throughout this sometimes-turbulent process. MiM team helped me with not only application documents, but also choosing the best programs given my goals and I found its advise to be invaluable. MiM team did not provide cookie cutter advice that would be applicable to all candidates.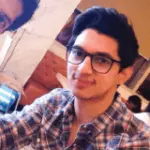 Right from my first conversation, I knew MIM-Essay is going to the apt mentor which would help me get into one of my target schools. In short, I'll be studying at one of the best B-schools and MIM-Essay has a lot to do with it. They paid attention to the minutest of the details and made sure that every element of the application is a 10/10.
Professional, personalized, understanding are some of the immediately visible traits that you notice about their service. They know we are worried. They know we want to do our best. So, they do everything possible to make the best happen without us getting too worried. The most value that MiM-essay adds is that they believe in experience-based answers and moreover highlight the learning in each experience. I think their ability to modify every essay as per your personality, your thoughts and your inclinations makes them extremely good at what they do.
I approached MiM essays after I got 3 rejects. I was really depressed about admissions and wanted a way to get an admit to at least one of the best schools. The approach used to help me was brilliant right from the start. The question guide I had gotten for LBS interview included almost all the questions I was asked in the actual interview. I've realised that such fine tuning of application is the magic to success. I got admits to both the colleges (LBS and LSE). I have already recommended MiM essays to at least 10 people. MiM Essays is THE RIGHT place for any MiM aspirant to be in.
MiM-Essay puts in its best efforts to understand the profile of the candidate in-depth. Another amazing service that is offered by the team is multiple edits till you get the best. NO LIMIT ON EDITS. THEY MAKE SURE TO CREATE BEST PROFILE!! Edits are done to back up the points with convincing background stories. They focus on this aspect the most to chalk out the best draft.
The most appealing aspect of MiM-Essay is the incredibly user-friendly and systematic strategy they've developed for dealing with the entire application process. It was like going through a course/training on how to deal with this journey by going through the numerous videos, samples, and interview prep that Abhyank had put up. I find it fascinating that, while the entire staff is there to support you, they do not spoon-feed you essays and instead challenge you to give it your all. From the beginning of this trip until the very end, when I received my admittance, I've noticed a significant change in myself, and MiM Essay's coaching has helped me acquire tremendous clarity.
MiM-Essay is worth every penny. My consultant was a true partner and was available whenever necessary; it was a seamless process despite our 6 hour time difference. I would not hesitate to give my full recommendation to anyone applying to a masters degree in business; I question whether I would have been accepted to so many world-renowned programs had it not been for my consultant and the MiM-Essay team.
Even though I decided to apply in the last days of submission, my consultant was available for my questions all the time and the answers were always helpful. He knows really well which parts you should highlight and which ones to get rid of. I believe I wouldn't get accepted without MiM-essay help. Even if you think you wrote your application really well. I am sure there is always something to improve that MiM-essay will notice.
With a score of just 640 in GMAT and still getting into these prestigious colleges explains how much value MIM Essay added to my application. With MiM-Essay, admissions to one of your dream colleges is guaranteed. It is the right place to approach since all the counselors have gone through the application process and have knowledge about the process to give inputs.
Sometimes you can get caught up in fantasy and other consultants may even promise something they can't deliver but MiM Essay team helped me align the right school with my goals. They took the time out to understand my motivations and experiences and helped me build a profile that was true to myself. It is easy in some ways to just memorize interview answers but in a stressful situation that's a risk which is why I really appreciated all the notes and mock interview sessions MiM-Essay gave me. With lakhs of students applying to the best programs, you must find a way to set yourself apart and MiM-Essay can help you find that