Yale MBA Review
Yale MBA Introduction
Course Duration

2 Years

Course Fee

$79,500

Salary

$160,000

Intake

2
If you're searching for a top-tier MBA program that delivers a powerful impact, look no further than the Yale School of Management (Yale SOM). This program is making waves in the world of business education, offering a transformative experience that prepares you to conquer the business world.
The Yale MBA program is a dynamic two-year adventure, meticulously designed to unlock your full potential and equip you with the skills and knowledge necessary to thrive in a competitive landscape. From the very beginning, you'll be immersed in a fast-paced and stimulating curriculum, tailored to cater to your unique needs and interests.
What sets the Yale MBA program apart is its cutting-edge and integrated approach to business education. Rather than teaching each subject in isolation, the program embraces a holistic perspective by combining various disciplines, including finance, marketing, and strategy, into comprehensive courses. This approach provides you with a deeper and more nuanced understanding of business that sets you apart from the competition.
At Yale SOM, you'll have the opportunity to engage with renowned faculty members and collaborate with a diverse community of peers, fostering a dynamic and intellectually stimulating environment. By embracing this innovative model of education, the Yale MBA program ensures that you graduate with a well-rounded skill set, ready to tackle the challenges and complexities of the business world.
Yale MBA Class Profile
At Yale MBA, a student can always find a skilled instructor in the classroom to discuss the topics they are interested in learning. The institution draws students from a variety of backgrounds and interests who are open-minded and intellectually curious. The Yale MBA class profile diversity becomes a great asset and an opportunity for you to widen your horizons and your networks thanks to MBA Yale's small size, supportive culture, and emphasis on working in teams.
Average Age

27

Average GPA

3.69

GMAT

725

Average Work Ex

4.7

Class Size

347
Yale MBA Acceptance Rate
Yale School of Management takes great pride in selecting a diverse and talented cohort of students who demonstrate exceptional academic abilities, leadership potential, and a commitment to making a positive impact in the business world. The Yale MBA program has rigorous application process ensures that only the most qualified candidates are admitted to the program.
In recent years, the acceptance rate has fluctuated within a range of 5% to 15%, providing a glimpse into the competitiveness of the admissions process.
Program and Curriculum Yale MBA
A curriculum is a tool for achieving education's objectives. The philosophical, sociological, economic, and technical priorities of the country determine these educational objectives. According to this viewpoint, a national MBA Yale curriculum framework that influences education goals, methodology, material, and teacher, school, and student roles with a goal-oriented focus is necessary. It creates certain curricular quality criteria; evaluation is also required. It offers advice to textbook and syllabus authors. The Yale MBA course duration is 2 years, in which the university has very meticulously bifurcated the courses and syllabus to aid students in easy and effective understanding.
Core Courses at Yale MBA (Year-1)
Competitive Strategy: This course teaches students the fundamentals of strategy-such as industry analysis competitive positioning and strategic decision making.
Operations Management: This course focuses on the management of processes and systems within organizations, including topics such as process design, capacity planning, inventory management, and supply chain management.
Marketing Management: This course covers the fundamentals of marketing strategy and tactics, including market analysis, customer segmentation, product development, pricing, promotion, and distribution.
Financial Reporting and Analysis: This course provides an in-depth comprehension of financial accounting principles and practices, such as the preparation and examination of financial statements; along with their utilization for informed decision making.
Global Business and Society: This course delves into the social, political and economic environment in which businesses operate, exploring topics such as corporate social responsibility, sustainability and governance across a global scale.
Core Courses at Yale MBA (Year-2)
In the second year of the Yale MBA program, students have the opportunity to take elective courses that allow them to tailor their studies to their individual interests and career goals. However, there are still some required courses that students must complete in order to graduate. These include:
Ethics: This class explores ethical conundrums and dilemmas that arise in business, and equips students with frameworks for sound ethical decision-making.
Leadership Development: This course instills students with leadership capacities and sharpens their ability to reflect upon themselves. It provides them with ample opportunities for personal growth that can be taken advantage of in the future.
Financial Management:This course deepens your understanding of financial management, providing in-depth coverage of capital budgeting; risk assessment and mitigation strategies; as well as corporate finance concepts.
Operations Strategy: This course is dedicated to providing students with a thorough understanding of operations management, and its use for creating competitive advantage. It addresses topics such as process improvement, supply chain management and capacity planning that can provide significant increases in efficiency within organizations.
Electives: In addition to these required courses, students can choose from a wide range of elective courses that allow them to explore specific topics in greater depth, such as entrepreneurship, marketing, sustainability, and social enterprise
Electives at Yale MBA
In addition to the core courses, the Yale MBA program offers a wide range of elective courses that allow students to explore specific topics in greater depth and tailor their studies to their individual interests and career goals. Some examples of elective courses offered at Yale MBA program include:
Accounting Research II: This course builds on the foundation provided in the core accounting course and covers advanced topics such as financial statement analysis, valuation, and accounting for mergers and acquisitions.
Models of Operations Research & Management: This course introduces students to the quantitative tools and approaches utilized in tackling complex business dilemmas such as supply chain management, logistics, or operations strategies.
Financial Economics of Climate & Sustainability:This course explores the relationship between finance and sustainability, delving into topics such as sustainable investing, carbon markets and green bonds.
Applied Empirical Methods: This course provides students with hands-on experience using statistical and econometric methods to analyze real-world business dilemmas.|
Quantitative Marketing II: The advanced course builds upon the in-depth marketing fundamentals introduced in the core package and delves into topics such as customer analytics, exploratory marketing tests, and data-driven predictive modeling.
Behavioral Finance: This course explores the psychologically and behavioral aspects that influence financial decision-making, touching upon biases; heuristics; and emotion in finance markets. By examining these facets, one can better understand how they factor into our choices while also gaining a deeper understanding of market behavior.
Clubs and Associations at Yale MBA
What sets Yale SOM apart from the competition is its cutting-edge, integrated approach to business education. Instead of teaching each subject in isolation, the program combines different disciplines - such as finance, marketing, and strategy - into a single course, giving you a holistic understanding of business that's unparalleled in the industry.
Consulting Club: The Consulting Club provides students with opportunities to learn about the consulting industry, connect with consulting professionals, and develop their consulting skills through case competitions and workshops.
Investment Management Club: The Investment Management Club provides students with opportunities to learn about the investment management industry, network with investment professionals, and develop their investment analysis skills through stock pitch competitions and portfolio management simulations.
Entrepreneurship Club: The Entrepreneurship Club is a unique initiative that provides students with the opportunity to gain knowledge about entrepreneurship, forge connections with successful business and tech entrepreneurs, cultivate their start-up aptitude through pitch competitions and customized workshops.
Social Impact Consulting Club: The Social Impact Consulting Club is a unique initiative situated within the realm of Master of Social Change (MSC) degree program at The George Washington University which provides students with an opportunity to apply their consulting skills towards social impact projects, connect with experienced professionals in this field, and gain insight regarding potential career paths in this sector.
Technology Club: The Technology Club offers students immersive experiences in the technology industry, allowing them to make connections with professionals and hone their technological prowess through hackathons and coding workshops.
Healthcare & Life Sciences Club: The Healthcare & Life Sciences Club is a premier resource for students in the healthcare and life sciences fields. It provides an atmosphere for networking with professionals, discussing industry topics, and gaining insight into healthcare policymaking. Spontaneous dialogue among peers is encouraged!
Marketing Club: This course offers an in-depth comprehension of financial accounting principles and practices, including the creation and subsequent evaluation of financial statements; along with their utilization to aid in making strategic decisions.
Extra Activities at Yale MBA
In addition to the numerous clubs and societies, Yale School of Management (Yale SOM) offers a variety of other extracurricular activities that allow students to pursue their interests, connect with peers, and engage with the broader Yale community.
One popular option is the Yale Center for Customer Insights, which provides students with opportunities to work on real-world marketing projects for top companies. Students work closely with faculty and industry experts to gain hands-on experience in market research, data analysis, and customer insights.
Another option is the Yale SOM Entrepreneurial Institute, which provides resources and support for students interested in launching their own ventures. The Institute offers workshops, mentorship, and funding opportunities to help students bring their ideas to life.
For those interested in social impact, Yale SOM also offers the Nonprofit Board Fellows program, which places students on the boards of local nonprofits. Through this program, students gain first-hand experience in nonprofit governance and management, while also making meaningful contributions to their communities.
Yale SOM also hosts a number of case competitions and hackathons throughout the year, providing students with opportunities to apply their business skills to real-world challenges. These events bring together students from across the Yale community and beyond, fostering collaboration, innovation, and creative problem-solving.
Scholarship for Yale MBA
Merit Scholarships: Yale University's School of Management grants merit-based scholarships to incoming MBA students based on their academic achievements, professional experience and leadership potential. Such awards can help cover a significant portion of the tuition cost, which is then renewable for additional years if required.
Need-Based Scholarships: The Yale School of Management grants need-based financial aid to MBA candidates who demonstrate a relative lack of means. Scholarships may provide partial reimbursement for tuition costs, and are available for renewal during the second year following apprenticeship.
Diversity Scholarships: The Yale School of Management is committed to offering scholarships to its MBA students from underrepresented backgrounds, including those who identify as women, LGBTQ+ individuals and those with varied ethnicities.
Entrepreneurship Scholarships: The Yale School of Management actively supports the endeavor to cultivate entrepreneurship in its students, offering scholarships for those who are driven to pursue entrepreneurial careers and who demonstrate their commitment towards undertaking such activities.
Eligibility and Requirements for Getting into Yale MBA
To be eligible for the Yale MBA program, applicants must possess a bachelor's degree from an accredited institution. The admissions process considers various factors, including academic performance, professional experience, leadership potential, and personal qualities. Additionally, applicants must submit GMAT or GRE scores, transcripts, essays, letters of recommendation, and participate in an interview to demonstrate their suitability for the program. There are a set of rules for a student to be eligible for Yale School of Management. Here is a salient overview of Yale MBA eligbility and requirements.
Eligibility
A bachelor's degree or its equivalent from an accredited institution.
Competitive GMAT, GRE or Executive Assessment score (within 5 years of the date of application).
Application Fees:
The Yale MBA fees doesn't include The application fee for the Yale MBA program is $250 USD.
Application Documents
To apply for the Yale MBA program, applicants are required to submit the following documents :
Online Application Form: Applicants are required to complete an online application form, which includes personal information, educational history and work experience
Resume: Candidates are required to submit a concise one-page résumé that highlights their past experiences, attainments, and expertise.
Essays: Candidates are strongly urged to submit two pieces of writing that demonstrate their individuality, aspirations and experience in pursuing an MBA degree.
Transcripts: Candidates must submit official transcripts from all universities and colleges they have attended.
Test Scores: Applicants must submit GMAT, GRE or Executive Assessment scores.
Recommendations: Applicants must submit two letters of recommendation from individuals who can provide insight into their academic and professional abilities.
Interview: After an initial review of the application, some candidates will be invited for an interview, which is required for admission to the program.
GPA needed for Yale MBA
Any particular GPA is not mentioned by the University for admission into Yale MBA. Instead, a thorough evaluation of each applicant is conducted by the admissions committee in which they take into account of a number of aspects outside of academic performance.
GMAT needed for Yale MBA
The typical GMAT score for those accepted into the MBA program at the Yale School of Management (Yale SOM) fluctuates from year to year and is susceptible to change. The average Yale MBA GMAT requirement for the class of 2023, according to the institution, was 727, with a range of values from 580 to 790.
GRE needed for Yale MBA
Both the GMAT and GRE are accepted by the Yale School of Management (Yale SOM) for admission to their MBA program. The average GRE scores of accepted students are not made public, and there is no set minimum GRE score needed for admission. However, the class of 2023 had a median GRE of 164.
Average work experience needed for Yale MBA
Students in the Yale School of Management (Yale SOM) MBA program have varying levels of job experience, which might fluctuate from year to year. The average amount of job experience for the class of 2023, on the other hand, was 4.7 years, ranging from 0 to 14 years.
Is IELTS needed for Yale MBA
You may need to prove your English proficiency by taking an English language test, such as the IELTS (International English Language Testing System) or TOEFL, if English is not your first language and you did not receive your degree from a school where English was the primary language of instruction. (Test of English as a Foreign Language).
IELTS and TOEFL scores are accepted by the Yale School of Management (Yale SOM) as proof of English competence. The minimum IELTS score needed for admission is 7.0, and each exam part must be passed with a minimum score of 6.0. (reading, writing, speaking, and listening).
Yale MBA Deadlines
Yale MBA program has multiple application deadlines throughout the year, offering flexibility to prospective students. It is recommended to plan ahead and submit your application well in advance to secure your spot in the competitive admissions process. Stay updated with the official Yale MBA website for the latest information on Yale MBA deadlines.
Yale MBA Admission Process
The admission process for the Yale MBA program includes the following steps:
Application deadlines: There are three rounds Yale MBA deadlines for admission, under which students needs to submit their application form and documents pertaining to it.
Application submission: The application components such Online Application, Résumé, Essay, Transcripts, Letters of Recommendation, GMAT/GRE Score, English Language Test Score (if applicable), and Application Fee needs to be submitted,
Interview: Post submisssion, some candidates will be called out for an interview round by one of the members of the admission committee. The interviews can be conducted by either of the three modes: in-person, via Skype, or over the phone.
Decision Announcement: After that decision willl be announced on one of the three dates set by the university.
Application Review: Afterwards, the admissions committee conducts a thorough evaluation of each candidate, looking at more than simply their performance on standardized tests. These consist of things like professional experience, leadership potential, extracurricular activities, and more.
Financial Aid: Finally, once you have received the offer letter, you can apply for any scholarship. Yale SOM offers a range of scholarships, fellowships, and loans to help offset the cost of tuition. All admitted students are considered for merit-based scholarships, and financial aid is awarded based on a combination of merit and need.
When do the admissions start?
The Yale School of Management (Yale SOM) MBA program's admission cycle normally starts in the summer and lasts until the following spring. The application will be made accessible on the Yale SOM website in July 2023 for the cycle of admissions running from 2023 to 2024.
For the period 2023–2024, Yale SOM provides three rounds of admission with the following deadlines:
| | |
| --- | --- |
| Rounds | Dates |
| Round 1 | September 12, 2023 |
| Round 2 | January 4, 2024 |
| Round 3 | April 9, 2024 |
Yale MBA Employment / Placement
The Yale MBA employment and placement outcomes for graduates are consistently impressive, reflecting the program's strong reputation and the caliber of its graduates. Graduates of the Yale School of Management are highly sought after by employers across various industries. The program's emphasis on developing well-rounded leaders with strong analytical and leadership skills equips students to excel in a wide range of career paths. The robust career services provided by Yale help students navigate the job market, connect with potential employers, and secure rewarding employment opportunities. The program's extensive alumni network also plays a vital role in supporting graduates' career advancement by providing valuable connections and mentorship. The high placement rate of Yale MBA graduates is a testament to the program's commitment to preparing students for success and opening doors to impactful career opportunities.
Yale MBA Average Starting Salary
The diverse enviroment and networking opportunity that the students gets, prepares them for different types of jobs after MBA. Yale MBA salary of the students receiving placement this year has been $160,000.
Yale MBA Placement Statistics
Of the Class of 2020, a staggering 92% of Yale MBA graduates seeking employment received job offers within three months' time. Industries in which placement rates were particularly high included consulting (34%), technology (23%) and financial services (22%).
Yale MBA Employment Report
The Yale MBA Employment Report provides an in-depth look at postgraduation employment outcomes for recent graduates of the Yale School of Management MBA program. The report offers comprehensive data on industries, functions and locations as well as salary figures and signing bonus information. Released annually, this resource serves to provide prospective students with insights into career possibilities; however it is also useful for alumni seeking knowledge regarding potential earning potential from their studies at YSM or others seeking a reference point during job searches among recruiters' portfolios.
$160,000
AVERAGE STARTING SALARY
Top Sectors Hiring Yale MBA Graduates
Yale School of Management's MBA program prepares students for a wide range of careers in different sectors. However, some industries tend to hire more Yale MBA graduates than others. Based on recent employment statistics, the top three sectors hiring Yale MBA graduates are consulting, finance, and technology. Companies in these sectors actively recruit Yale MBA graduates for various roles, including strategy consulting, investment banking, private equity, venture capital, and tech management, among others. Let's take a closer look at the companies recruiting from Yale MBA in each of these sectors.
Yale MBA graduates have access to exciting career opportunities with top companies, including leading organizations in consulting, technology, finance, and more. The average salary received by Yale MBA graduates in 2020 was impressive, reflecting the high value placed on their skills and expertise. Considering the investment in Yale MBA fees, graduates can expect a substantial return, with potential earnings surpassing their initial investment.
Companies Recruiting from Yale MBA
Herein, we shall talk about companies in the top three sectors so that you get a brief idea of the MNCs that you are willing to be a part of in the future:
Consulting
McKinsey & Company: McKinsey & Company is one of the preeminent management consulting firms in the world, boasting an impressive track record of delivering high-quality strategic consulting services. Yale MBA candidates frequently come to us for positions within strategy consulting, operations consultancy and implementation consultancy disciplines; as well as other diverse roles within our office.
Boston Consulting Group (BCG): Boston Consulting Group (BCG), an elite global management consulting firm, specializes in strategy consulting, operations consulting, and business transformation. Yale alumni are sought after by the organization for positions in these areas such as digital transformation; sustainability to name a few.
Bain & Company: Bain & Company is a renowned global management consulting firm that welcomes Yale MBAs with open arms for positions in both strategy consulting and private equity consulting.
Deloitte: Deloitte is a multinational professional services network that provides audit, tax, consulting and enterprise risk expertise. Yale MBA graduates are actively sought for roles such as strategy consulting; human capital consultancy; and technology consulting.
PwC: PwC is a large collective of professional services firms that provides assurance, tax and advisory services to clients. Yale MBA graduates are highly sought-after as strategic consultants across operations consulting and digital transformation consulting roles within the company.
Finance
Goldman Sachs: The preeminent investment banking firm in the world Goldman Sachs provides a plethora of financial services to corporations, governments and individuals.
J.P. Morgan: At the forefront of the global financial services industry, J.P. Morgan provides a wide range of investment banking and asset management solutions to clients worldwide.
Morgan Stanley: At Morgan Stanley, we provide a wide array of financial services to corporations, governments and individuals. From wealth management to asset management and international banking - our approach is holistic in nature with an emphasis on client-focused support throughout the entire transaction lifecycle.
BlackRock: The global leader in investment management, BlackRock offers a diversified portfolio of services to institutions and private investors alike. From managing investments and providing guidance to investing practices, their array of offerings provide the perfect solution for all needs.
Credit Suisse: A Swiss multinational investment bank and financial services company, Credit Suisse offers a range of investment banking
Technology
Amazon: Amazon, one of the most prominent technology conglomerates in the world, offers aspiring MBA graduates numerous career prospects including positions such as operations management, finance analytics and marketing strategies.
Microsoft: Microsoft is renowned for its ability to attract top-tier business school graduates well versed in various fields, including product management, marketing, finance and strategy.
Apple: Apple epitomizes the term 'innovative' with its vast array of resources for MBAs. From finance to marketing and strategy, these opportunities are unmatched.
Google: The tech giant, Google, is one of the most prominent players within the industry. Offering numerous career opportunities for MBAs in areas such as product management, marketing and finance alongside strategy creation.
Facebook: With over one billion users worldwide, social media behemoth Facebook is always on the lookout for alluring MBA candidates to fill vacancies in positions such as product management and marketing – a trend that has been gathering strength recently.
Yale MBA Alumni Info
Yale MBA is home to several notable graduates that have done exceptionally well. Here is a list of some of the Yale MBA alumni that have graduated from Yale MBA.
Some Famous Alumni
Indra Nooyi- One of the board directors at Amazon
Tim Collins- Chief executive officer of Ripplewood Holdings LLC.
Constance McKee- CEO of Asilomar Pharmaceuticals
Daniel Weiss- President and CEO of the Metropolitan Museum of Art
Ashwin Sanghi- Author
Application Essay for Yale MBA
Yale MBA essay is the minimum written sample that most universities require applicants to submit as part of the application process. This is also referred to as a personal statement occasionally. For the Yale MBA, the major essay should be roughly 500 words long. The variety of essay prompts available to students is independent of the application platform they utilise.
Essay 1
Describe the biggest commitment you have ever made. (300 Words)
Optional Essay- Personal Statement
Select one (1) of the other themes from Personal Statement 1 that interest you, or think of your own topic and write an essay answering it. A personal statement often has a word limit of several hundred words. Please start your essay by stating the topic (or the topic number, if it is not one of the ones mentioned). (500 maximum words)
Tips for Yale MBA essays
When applying for admission to the Yale MBA program, essays are an indispensable component of the procedure. Admissions officers utilize these documents to comprehend your aspirations; investigate your expectations and motivations; while ascertaining if you match up with this esteemed education institution. To assist in crafting captivating compositions, consider the following suggestions:
Be authentic and genuine in your writing. Don't try to write what you think the admissions officers want to hear. Instead, share your own unique experiences and perspectives.
Show your passion for your chosen field and your willingness to learn and grow. Demonstrate your understanding of the challenges and opportunities in your industry.
Make sure your essay answers the specific question prompt. Read the question carefully and ensure that your response is relevant and specific to the prompt.
Use concrete examples and anecdotes to illustrate your points. This will make your essay more engaging and memorable.
Edit and proofread your essay carefully. Check for grammar and spelling errors, and ensure that your essay is well-structured and flows logically.
Letter of Recommendation for Yale MBA
The majority of you are early-career prospects, barely out of university or within a year or two. Yale MBA application requires two letters of recommendation, one from someone who can testify to your academic prowess and one on your professional achievement. We would want to receive letters from both your current and prior superiors if you have been employed for a while.
It's crucial to understand that the recommendation's content—rather than your recommender's title—is what we're most interested in. Select recommenders who can discuss your character and performance while also providing insight into your potential.
Interview Questions for Yale MBA
Here are a list of some Yale MBA interview questions that you might face during your application process :
Q: Reflect either on something that doesn't come as naturally (i.e. English class for the STEM kid) or a particularly difficult experience in the thing you love (i.e. a tough acting role, mastering a new piece, an obstacle in research).
Q: Tell me about an influential person in your life (teacher, coach, etc.).
Q: What has made you stick with an interest for years?
Q: What do you do for fun?
Q What do you hope to gain from your undergraduate experience?
Q: What books would you suggest?
Q: Why Do You Want To Attend Yale University?
Q: Do you produce art for an audience or for yourself? What facets of your life have had an impact on your work?
Q: What Status Do You Consider Your Academic?
Q: Which of your high school mistakes was the biggest? What Learnings Did You Draw From the Experience?
Tips for Yale MBA essays
To gain admission to the Yale MBA program, essays are a crucial component of the application process. Admissions officers use these pieces to assess your ambitions and goals, ascertain if you're an asset for their university and gauge whether or not you possess all that is needed for success at Yale. In this piece we will focus on how best to craft one that is impactful!
Be authentic and genuine in your writing. Don't try to write what you think the admissions officers want to hear. Instead, share your own unique experiences and perspectives.
Show your passion for your chosen field and your willingness to learn and grow. Demonstrate your understanding of the challenges and opportunities in your industry.
Make sure your essay answers the specific question prompt. Read the question carefully and ensure that your response is relevant and specific to the prompt.
Use concrete examples and anecdotes to illustrate your points. This will make your essay more engaging and memorable.
Edit and proofread your essay carefully. Check for grammar and spelling errors, and ensure that your essay is well-structured and flows logically.
What Makes Yale MBA Unique?
Yale School of Management's MBA program is distinguished by its collaborative and benevolent community, referred to as the "Yale SOM family". In addition to fostering a supportive environment for students and faculty alike, this curriculum incorporates integrated core courses designed to provide a comprehensive understanding of management while encouraging interdisciplinary thought. Yale School of Management is one of the best MBA colleges in USA.
Integrated curriculum: Yale MBA offers an unparalleled, integrative curriculum that enables students to comprehend the interconnectivity of business operations across a company.
Emphasis on leadership: Yale MBA places a strong emphasis on developing students' leadership skills through various programs and courses, including the Leadership Development Program and the Global Network for Advanced Management.
Social responsibility: Yale MBA, renowned for its emphasis on civic engagement and sustainability, boasts an extensive curricular initiative known as the Program on Social Enterprise that equips students with skills for careers in the social sector.
Entrepreneurship: Yale MBA's robust ecosystem of entrepreneurial support provides numerous avenues to help aspiring entrepreneurs launch their ventures, such as the Yale Entrepreneurial Institute where students can seek financial assistance, mentorship and other resources to assist them in realizing their ambitions.
Global perspective: Yale MBA has a strong global focus, with opportunities for students to study abroad, participate in international projects and courses, and collaborate with students from around the world through the Global Network for Advanced Management.
Yale brand: Yale University is a prestigious Ivy League institution with a long history and global reputation for academic excellence, which adds value to the Yale MBA degree and provides students with access to a vast alumni network.
Conclusion
Is Yale MBA worth it? Yale University was established in 1701 and features a picturesque campus in New Haven, Connecticut, which is 90 minutes from New York City. 115 different nations are represented by Yale's 22% international student body. Although the varied student body comes from a variety of racial, religious, academic, and socioeconomic backgrounds, they all have a passion for learning. The Yale School of Management should be at the top of your priority list if you want to study for an MBA from one of the greatest international universities. The MBA Yale is among the very best MBA programs in the USA.
For those aspiring to an MBA from an institution of international acclaim, the Yale School of Management deserves a prominent spot on your list of considerations. In collaboration with MIM Essay, we recognize that this esteemed institution, recognized for its unwavering commitment to academic excellence and global impact, consistently ranks among the very best MBA programs in the United States.
Are there any scholarships or financial aid options available specifically for international students from India?
Yale School of Management offers a range of scholarships and financial aid options for international students, including those from India. The admissions committee considers all applicants for merit-based scholarships, and there are also external scholarships and loan programs available to support students' financial needs.
How does Yale School of Management support international students in terms of career services and job opportunities?
The Career Development Office at Yale School of Management offers dedicated support for international students in their career pursuits. They provide guidance on job search strategies, networking opportunities, and interview preparation, helping students navigate the global job market and connect with potential employers through on-campus recruitment events and alumni networking initiatives.
What support services does Yale School of Management provide to international students pursuing their MBA?
Yale School of Management provides extensive support services for international students. The Office of International Students and Scholars offers visa assistance and guidance throughout the immigration process.
Cultural integration programs, such as orientation events and intercultural workshops, help students acclimate to the Yale community. Language support resources, including English language courses and conversation partners, are also available.
How does Yale School of Management facilitate networking and career opportunities for international students?
Yale School of Management facilitates networking and career opportunities for international students through various channels. The Career Development Office organizes networking events, career fairs, and alumni panels, allowing students to connect with professionals and explore job opportunities.
The strong Yale alumni network, both within the United States and globally, provides extensive support and mentorship, opening doors to exciting career prospects for international students during their MBA program and beyond.
I liked that the assigned representative is willing to make the extra mile for your essay. I liked that it wasn't a standardized product that just formulates your experiences but a continuous experience which really helps you reveal your true self in your essay. Without them i wouldn't have been able to get accepted into my first choice.
Admits from both HEC & ESCP :D…. to those contemplating whether to try their services or not….don't think.. Just take them … I couldn't think of any other service better than theirs'… Be is essay .. LOR .. Or interview .. They are the best in all… Not just for MIM essay they are commendable with MBA essay as well.
The MiM-Essay team can significantly improve your essays and increase your chances of getting into your target programs. For people with a non-business background, the MiM-Essay team is good at highlighting the relevant information within your experiences, and making the stories resonate with audiences. An admit from HEC just proves the worth of their services 🙂
Taking the essay and interview pack was one of the best decisions I made during the journey, not only is their profound knowledge about business schools very helpful but also their constant support will keep you motivated. I am very happy with the service they propose. I truly believe it gave me a strong competitive advantage and helped me present a polished image of myself in front of the LBS panel, ultimately getting me an admit.
I would say, do not think twice about it and GO for it. It is a worthwhile investment and will go a long way in helping you secure a place at your dream college. I not only got into my target colleges- HEC & ESSEC but even won a 20,000 euro scholarship!
They know what they do and they are 100% effective. I wanted to get into LSE and Duke, & with their assistance in all the phase of the admission process, we succeeded! To everyone who is wondering if these services are useful, I can firmly say that I probably couldn't have succeeded without them.

It was a great experience working with MiM-Essay team, they helped me crack into LBS my first priority, I did not even need to think of my second-priority or whatsoever. If MiM-Essay team diagnosed you, and then, ensured that you have a high level of possibility of achieving your aims, they definitely can help you prepare for the applications perfectly.
Mim-Essay helped me write my story in a way that was compelling and distinct. Through brainstorming, attentive listening, patience and hard work, the Mim-essay staff helped me find what made me unique and competitive in a large pool of applicants. In addition, the limitless edits made the essays and the resume engaging and appealing enough to stand out during the application.
Right from the very beginning, I received a lot of quality attention, which not only enabled me to optimally prepare my application package, but also to remain confident throughout this sometimes-turbulent process. MiM team helped me with not only application documents, but also choosing the best programs given my goals and I found its advise to be invaluable. MiM team did not provide cookie cutter advice that would be applicable to all candidates.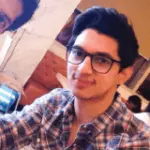 Right from my first conversation, I knew MIM-Essay is going to the apt mentor which would help me get into one of my target schools. In short, I'll be studying at one of the best B-schools and MIM-Essay has a lot to do with it. They paid attention to the minutest of the details and made sure that every element of the application is a 10/10.
Professional, personalized, understanding are some of the immediately visible traits that you notice about their service. They know we are worried. They know we want to do our best. So, they do everything possible to make the best happen without us getting too worried. The most value that MiM-essay adds is that they believe in experience-based answers and moreover highlight the learning in each experience. I think their ability to modify every essay as per your personality, your thoughts and your inclinations makes them extremely good at what they do.
I approached MiM essays after I got 3 rejects. I was really depressed about admissions and wanted a way to get an admit to at least one of the best schools. The approach used to help me was brilliant right from the start. The question guide I had gotten for LBS interview included almost all the questions I was asked in the actual interview. I've realised that such fine tuning of application is the magic to success. I got admits to both the colleges (LBS and LSE). I have already recommended MiM essays to at least 10 people. MiM Essays is THE RIGHT place for any MiM aspirant to be in.
MiM-Essay puts in its best efforts to understand the profile of the candidate in-depth. Another amazing service that is offered by the team is multiple edits till you get the best. NO LIMIT ON EDITS. THEY MAKE SURE TO CREATE BEST PROFILE!! Edits are done to back up the points with convincing background stories. They focus on this aspect the most to chalk out the best draft.
The most appealing aspect of MiM-Essay is the incredibly user-friendly and systematic strategy they've developed for dealing with the entire application process. It was like going through a course/training on how to deal with this journey by going through the numerous videos, samples, and interview prep that Abhyank had put up. I find it fascinating that, while the entire staff is there to support you, they do not spoon-feed you essays and instead challenge you to give it your all. From the beginning of this trip until the very end, when I received my admittance, I've noticed a significant change in myself, and MiM Essay's coaching has helped me acquire tremendous clarity.
MiM-Essay is worth every penny. My consultant was a true partner and was available whenever necessary; it was a seamless process despite our 6 hour time difference. I would not hesitate to give my full recommendation to anyone applying to a masters degree in business; I question whether I would have been accepted to so many world-renowned programs had it not been for my consultant and the MiM-Essay team.
Even though I decided to apply in the last days of submission, my consultant was available for my questions all the time and the answers were always helpful. He knows really well which parts you should highlight and which ones to get rid of. I believe I wouldn't get accepted without MiM-essay help. Even if you think you wrote your application really well. I am sure there is always something to improve that MiM-essay will notice.
With a score of just 640 in GMAT and still getting into these prestigious colleges explains how much value MIM Essay added to my application. With MiM-Essay, admissions to one of your dream colleges is guaranteed. It is the right place to approach since all the counselors have gone through the application process and have knowledge about the process to give inputs.
Sometimes you can get caught up in fantasy and other consultants may even promise something they can't deliver but MiM Essay team helped me align the right school with my goals. They took the time out to understand my motivations and experiences and helped me build a profile that was true to myself. It is easy in some ways to just memorize interview answers but in a stressful situation that's a risk which is why I really appreciated all the notes and mock interview sessions MiM-Essay gave me. With lakhs of students applying to the best programs, you must find a way to set yourself apart and MiM-Essay can help you find that