IE MIM Essays
Tips & suggestions to perfect your IE Business School
Masters in Management Essays
The IE Masters in Management Essays & Tips are aimed towards providing you with a brief analysis of what IE Business School is expecting via its 2017 application essays, and how you can improve your chances by giving them just that.
The Master in Management (MIM) at IE Business School, Spain is aimed at recent university graduates and young professionals at the start of their career, with 0 to 2 years of professional experience. The program is designed for high performing individuals with an entrepreneurial spirit who want an innovative and challenging business program and seek to broaden their scope of opportunity.

Even though it offers a variety of Business studies programs, IE Business School Masters programs for young professionals are:
Both the programs require 3 main essays and several short questions.


IE Business School has made it very clear that it values five qualities in its students,
1) Entrepreneurial
2) Creative

3) Dynamic
4) Achiever
5) Self-starter


Applicants must keep this in mind while framing the essays.
It will go a long way to prove that you would be a good fit for the school.
To know more about IE Masters in Management program, check out IE MIM review.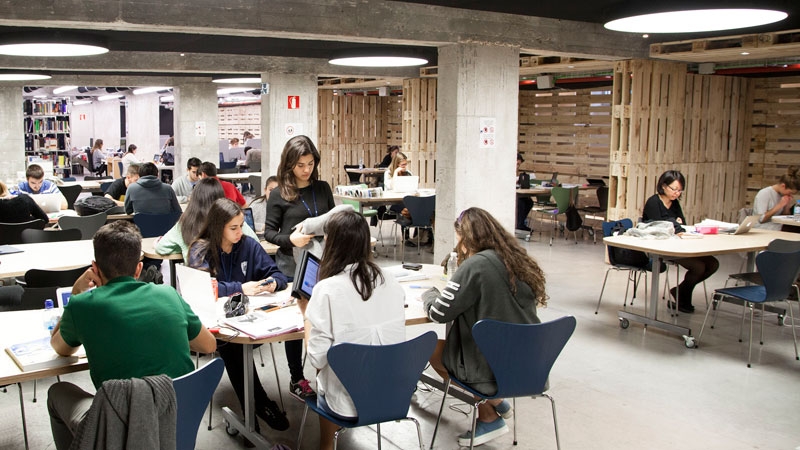 What are the IE MIM Essays Questions?
Until 2017-18 session, IE gave the choice of 12 different questions spanning across varied fields and asks you to choose 3 of the same. The Essay questions are the same for both the programs.
For 2018-19 session, they have based their essay question around the theme " Express Yourself".There are three formats you can choose to express yourself: a video (max. 3 minutes), a PowerPoint presentation (max. 10 slides), or a written essay (between 250-650 words).
Submitting the essay in written format is totally ok, 80% of our IE clients do just that.
Here are a few tips to answer the IE questions -

IE MIM Essay Questions - RED
IE MIM Essay Analysis - BLUE


IE MIM Essay 1
What is the most important thing that you would like us to know that is not in your resume or application? (This section is important in understanding who you are, not just as a student but also as a person in order to grasp the value that you could add to our program. Take this as an opportunity to showcase your unique attributes and personality)
IE MIM Essay 1 Analysis
Many applicants find it tough to answer this question as they have already listed their achievements in their application. The important thing to understand here is - IE wants to know the person and the story behind those achievements. You can talk about any cross-roads that made you the person you are today, or elaborate about overcoming pressing circumstances to achieve something. Remember that your resume will give out facts, your essay will tell the story.
IE MIM Essay 2
 A 20-30 minute live Q&A session where you will be answering questions to demonstrate why you would be a valuable asset to the IEU community. 
IE MIM Essay 1 Analysis
 You can prepare for this question in 3 steps:
1. Go through IE's student profile to understand the value system they look for in their students.
2. Make a list of your strengths and match each strength to a value-creation activity in the university.
3. Practice giving a live Q&A Session with your friends and peers.
Essay Questions for 2017-18 Session :
IE MIM Essay 1
Describe the situation with the greatest ethical complexity that you have faced in your professional or academic life, and how your input helped resolve it.
IE MIM Essay 1 Analysis
A pretty tricky question, but can be a good one to tackle if you have a specific example in this domain, which is not too controversial and highlights your leadership skills or a particular  thought process in detail.
You need to be very descriptive and give details on the context, what was happening, how did you tackle the situation and ultimately the result.

IE MIM Essay 2
If you had the opportunity, what actions would you demand of the United Nations Secretary-General and why?
IE MIM Essay 2 Analysis
Again a pretty niche question, a good one to tackle if you are well travelled and have seen problems in different areas and hence can draw a comparison.
Or if you have some experience in a particular domain can be anything from a Social NGO, to an energy based company and hence you can back up your suggestions via experiences.
Remember highlighting profile elements is important, you are not just showcasing a point of view.
IE MIM Essay 3

Describe a time when you took a great risk. What was the outcome?
IE MIM Essay 3 Analysis
This is a very good essay to tackle as it can bring about a slew of skills and qualities you possess which you showcased in a crisis situation.
With a good portrayal of the whole situation, a story format can be presented which will keep the reader engaged. Great way to showcase experiences as well as a build up to the same.
IE MIM Essay 4

Cite at least one example of when your leadership had an impact on or changed a certain situation, and justify how an IE Master's Degree program would help you to strengthen or improve this competence.
IE MIM Essay 4 Analysis
Business schools love leadership and team work experiences, and this essay is a great way to highlight the same.
Not only do you get a chance to highlight key skills but also showcase some key parts of your profile, something you are passionate about and so on.
Lastly it gives you an option to show the research you have done on IE and how it will tend to be a good fit for you.
IE MIM Essay 5

Describe the most outstanding leader you have worked with. Indicate some aspects of the way you work that are similar to the way this leader works and others that are different.
IE MIM Essay 5 Analysis
Another leadership based question.
Take care not to answer more than 2 such questions while choosing a set of 3 or it will become too monotonous.
This is a great essay to highlight some quality work experience or some organisational activity, while at the same time talking about your mentor or manager.
Also its a good way to showcase some key attributes of yours. (Do not forget to back them up with experiences)
IE MIM Essay 6

You have just participated in an important meeting with your superior. How will you ensure that every part of the instructions you received will properly reach all subordinates, suppliers, and clients, located in different parts of the world?
IE MIM Essay 6 Analysis
Pretty self explanatory question.
But the essence of this question is to understand if you are versatile and adaptable enough to approach different stakeholders in different ways.
Also a test of your organisational and team work skills.
Make sure you keep the story interesting by adding a story element to it.
IE MIM Essay 7

Do you think that the lifestyle of the inhabitants of your town or city reflects behavior that is in line with the concept of sustainable development? In your opinion, what should be improved?
IE MIM Essay 7 Analysis
A pretty self explanatory essay.
Needs to be backed up with experiences as well as contrasts can be made between varied observations.
You will need to do a fair amount of research to  back up statements you make and try to move away from hackneyed concepts and put up a fresh take.
IE MIM Essay 8

What do you believe are the greatest challenges facing the sector or industry you would like to specialize in at IE? What role do you hope to be able to play in this sector or industry in the medium term?
IE MIM Essay 8 Analysis
A very interesting question which gives you a chance to highlight what your work experience, work done as well as motivations to pursue your short term goal.
You can express your opinions backed up by observations you made while working in the industry and then mention how backed up by the learnings at IE, you will strive to cause a difference.
IE MIM Essay 9

Show us an activity you enjoy doing. Tell us how you think it contributes to your personal and professional development
IE MIM Essay 9 Analysis
If you have an interesting hobby where you have gone all the way and able to get some accomplishments, and learn something in the interim, this is a great essay to elaborate on the same.
Just be careful that you can draw a connection between the learnings you have had and how it has been able to help you grow in other areas of life. 
Some good examples can be Competitive Sports, Stock trading, travelling and so on..
IE MIM Essay 10

How do you imagine social interaction within 10 years, taking into consideration the impact of technology on human relations?
IE MIM Essay 10 Analysis
A pretty complex topic, can be used to showcase your creativity or imagination.
If you have some experience in communication or tech industry it can be used to highlight the same as well.
IE MIM Essay 11

If all of the world´s cultural heritage (sports, music, fashion, architecture, literature, painting, etc..) was contained in a time capsule, what would you include to demonstrate the legacy of your country?
IE MIM Essay 11 Analysis
Again another essay to highlight your imagination and creativity, while also showcasing some cultural diversity. You should have very good reasons for why you want to include a particular thing, again try to be different.
A good essay if you have some strong creative or cultural interests, which can be connected to why and what you want to save.
Apart from the essays, the application form has a different section altogether with more direct questions such as:
At what age did you first earn money from anyone other than your direct family? How did you earn it?

Describe yourself in three words.

Choose the reason(s) that most influenced you to apply for admission to IE, etc.

Overall IE has the most innovative application form we have seen, which digs deep into your profile and evaluates you on much more than just your academics and GMAT.
To know more about IE Masters in Management application process, check out IE MIM review.
Verdict
Unlike other schools, you have the option of submitting your essay in a video, poetry, photography, drawing, animation or presentation format. Well so you can imagine, IE is really looking to awaken that creative part of you.
You are more than welcome to try any of these methods, but if you plan to stick to the written essay format you have to make sure the each essay is in between 400 - 600 words. Also, one essay in written format is compulsory.

Lastly don't fear submitting all essays in text form, unless you have a strong creative start or are comfortable with videos, a we'll written essay can duly highlight what makes you different and cover the varied parts of your profile.
But writing 600 words of content, that too in such diverse topics is no easy task and requires a fair share of brainstorming.
Last thing you want is to write a lacklustre 600 word essay which will bore the reader at just the 200 word mark.
To make your job easier, MiM-Essay.com has come up with a service where you can purchase one or more these essays for a minimal fixed price.
The IE MIM Sample Essays are apt for you if you are looking for some guidance on how to go about writing the essays, need to understand what exactly are the schools expecting and have a reference point to understand how to structure your essays- for example how much content to add, how to highlight experiences and so on. 
Additionally,  a detailed editing session included, which would make sure that the quality of your final essay is top notch.
Purchase actual IE MIM Essays!



What you will get
Actual application essays written by MIM students accepted at IE Business School


A detailed analysis of the essay and tips on how to go about writing your own essay

A detailed Proofreading and Edit Session of each of your final essays
The IE Business School Masters in Management Essay Pack would be available to you instantly, & will be sent to your inbox via email.
If by any chance you are not satisfied with the essays, just send us a mail back giving a detailed reason for the same, & we will be happy to offer you a 100% refund.